Beautifully crafted with fine dining in mind, the latest wine gadgets will bring a touch of sommelier style to your table. Choose from stylish tools that allow you to pour a glass of your favourite vintage without having to pop the cork to those that encourage your red to breathe while you pour. Designed to bring a touch of professional style to your wine tasting, the latest gadgets such as thermometers, aerators and preservation systems are no longer simply the secret of top sommeliers. The perfect way to enhance your dinner party, the latest wine gadgets are intuitively designed to be simple enough to use and store at home. Built to save you time and effort, they make it easier than ever before to taste your favourite vintage just as the sommelier intended.
In the Noted edit of best wine gadgets for 2022, we've included tools that will set you up for the season. They will come in useful every time you host, but each item makes for an attractive gift idea. To find out how to prep your wine like a pro, we also asked Jacques Savary De Beauregard, the Wine Director at GX Hospitality, to share his expertise.

Coravin Timeless Three+
A great way to preserve the life of your wine, the Coravin Timeless Three+ allows you to pour your wine without having to take out the cork. It keeps red and white wine in optimum condition long after you've enjoyed your first glass, which means you can pour a glass on a rainy Tuesday evening and save the rest for Saturday night. It can keep wine in tip-top condition with no impact on the taste of your wine months after you've first poured it. The Timeless Three+ kit is an ideal introduction to the Coravin range and includes an aerator and two screw caps as well as two Coravin Pure Argon capsules. Each capsule lets you pour up to 15 150ml glasses of wine, which should keep your wine collection in check for quite a while.
£299, coravin.co.uk

Le Creuset WA163 Aerator, Pourer and Stopper
Simple in its form, the Le Creuset WA163 has three functions in one. The tapered design sits neatly on both cork-sealed and screw-top bottles and will provide a smooth pour. It has a stainless-steel pouring edge that prevents drips, while it can be gently opened and closed for use as a stopper. The design allows the wine to flow through the double-aeration chamber, which helps to extract each subtle, rounded flavour every time you pour. And at just 11cm in height, it's easy to slip into your bag for use on your travels.
£35, johnlewis.com

Peugeot Epivac Duo
Similar in its offering to that of Coravin preservation tools, the Peugeot Epivac Duo is designed to prolong the shelf life of your wine. This Epivac Duo kit includes a wine pump with two stoppers and one Champagne stopper. The pump is designed to drain the air from your wine bottle to prevent oxidation, and it also has a 'Champagne function' that will blow air in to preserve the effervescence. Depending on the wine or bubbles you're drinking, it is designed to keep your drink in excellent condition for up to eight days after opening the bottle. The set also comes presented in a red box, making it ideal for sending as a gift.
From £24, amazon.co.uk

Kelvin K2 Smart Wine Monitor
If trying to achieve the perfect wine temperature sometimes leaves you feeling a little like Goldilocks tasting porridge, the Kelvin K2 Smart Wine Thermometer may help. The small thermometer sits around your wine bottle to let you know when it's the optimum temperature, avoiding any 'too warm' or 'too cold' scenarios. Using Bluetooth wireless connectivity, the gadget pairs with an app on your smartphone and sends you detailed information on the temperature of your wine. This means you can relax on the sofa, and your phone will simply alert you when your wine is at the optimum temperature – banishing the need for any wasted trips to the wine chiller or fridge to check its status.
£40, mykelvin.co.uk

Coravin Sparkling
Another excellent option from the Coravin range comes the Sparkling Wine Preservation System. This beautifully realised device maintains the effervescence of your wines for up to two weeks, so the last glass tastes just as good as the first. However, whether you can resist waiting up to four weeks to pour a second glass is another matter. The set comes with two stoppers to keep the fizz in check and is the perfect fit for both standard bottles and magnums. It also features a Sparkling Charger that you need to load with one of the four capsules to add CO2 to your bottle and effectively maintain the bubbles.
£400, coravin.co.uk

Eto Wine Decanter
Not your average wine decanter, the Eto is unique in that it is designed to expertly seal out the oxygen in the air to preserve the full flavour of your wine. It comes in six stunning colourways, including this attractive copper mirror finish and looks as stylish in design as it is clever in functionality. When you click to buy online, there's an option to personalise the decanter, which gives a thoughtful touch when gifting the piece.
£129, etowine.com
Improve your wine tasting experience with these tips from wine director Jacques Savary De Beauregard.
"Keep your wine chilled. I have a Eurocave wine fridge set at 16 degrees to store my more precious bottles. A wine cooler is always a great tool to have when drinking Rosé outdoors in the warmer summer months, too.
"Choose your gadgets carefully. At home, I'm a purist and only equipped with the essentials. If I don't finish a bottle, I use a cool temperature to effectively preserve wine and store it horizontally in a conventional fridge. At work, where there is more pressure to serve wines in optimal conditions, we use the Coravin preservation systems – a true revolution if used properly. We have 35 wines by the glass, thanks to that. Rare and old bottles can be poured in perfect condition for months after they were opened – provided they have been stored horizontally and in a cool place, that is.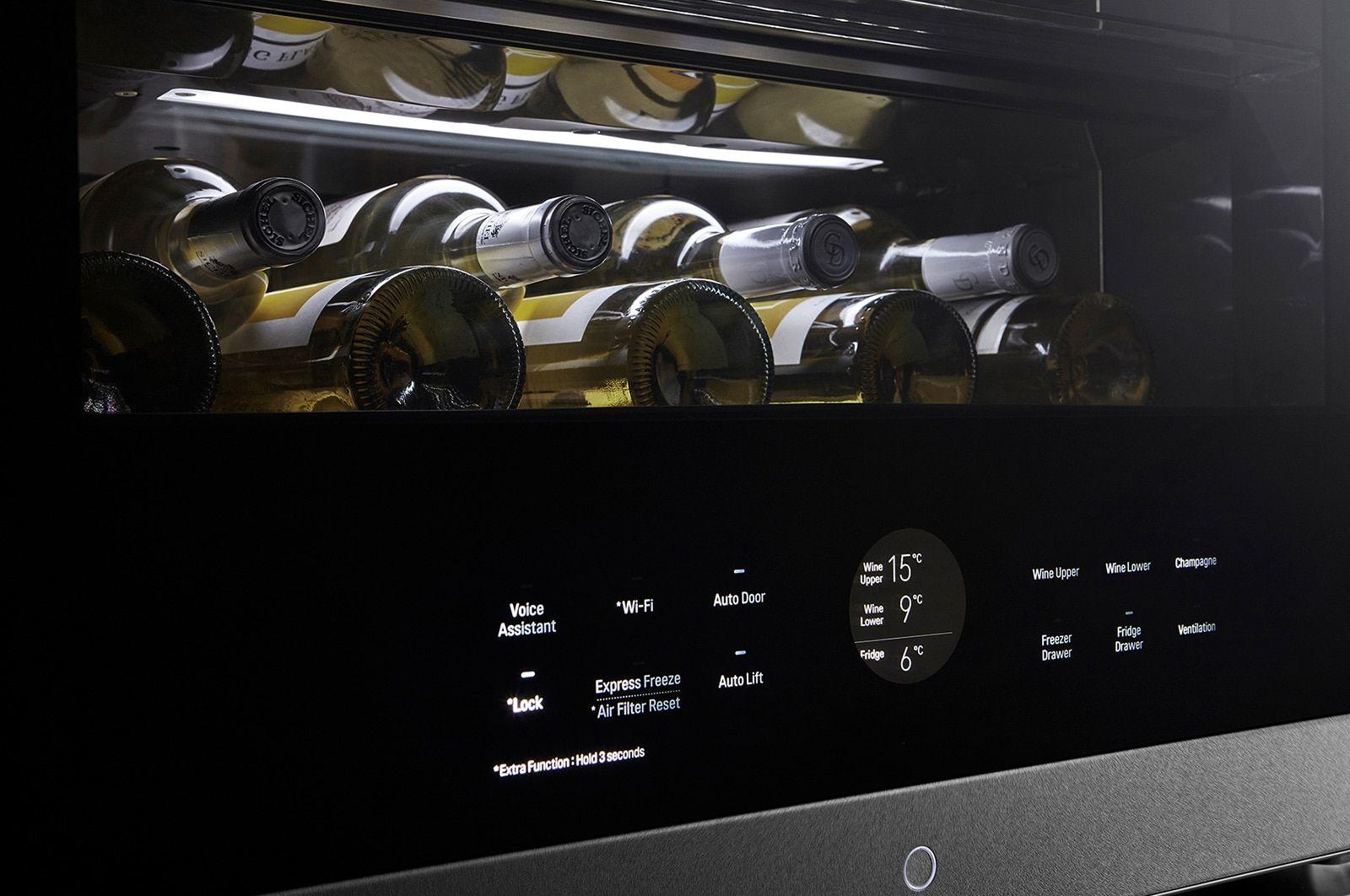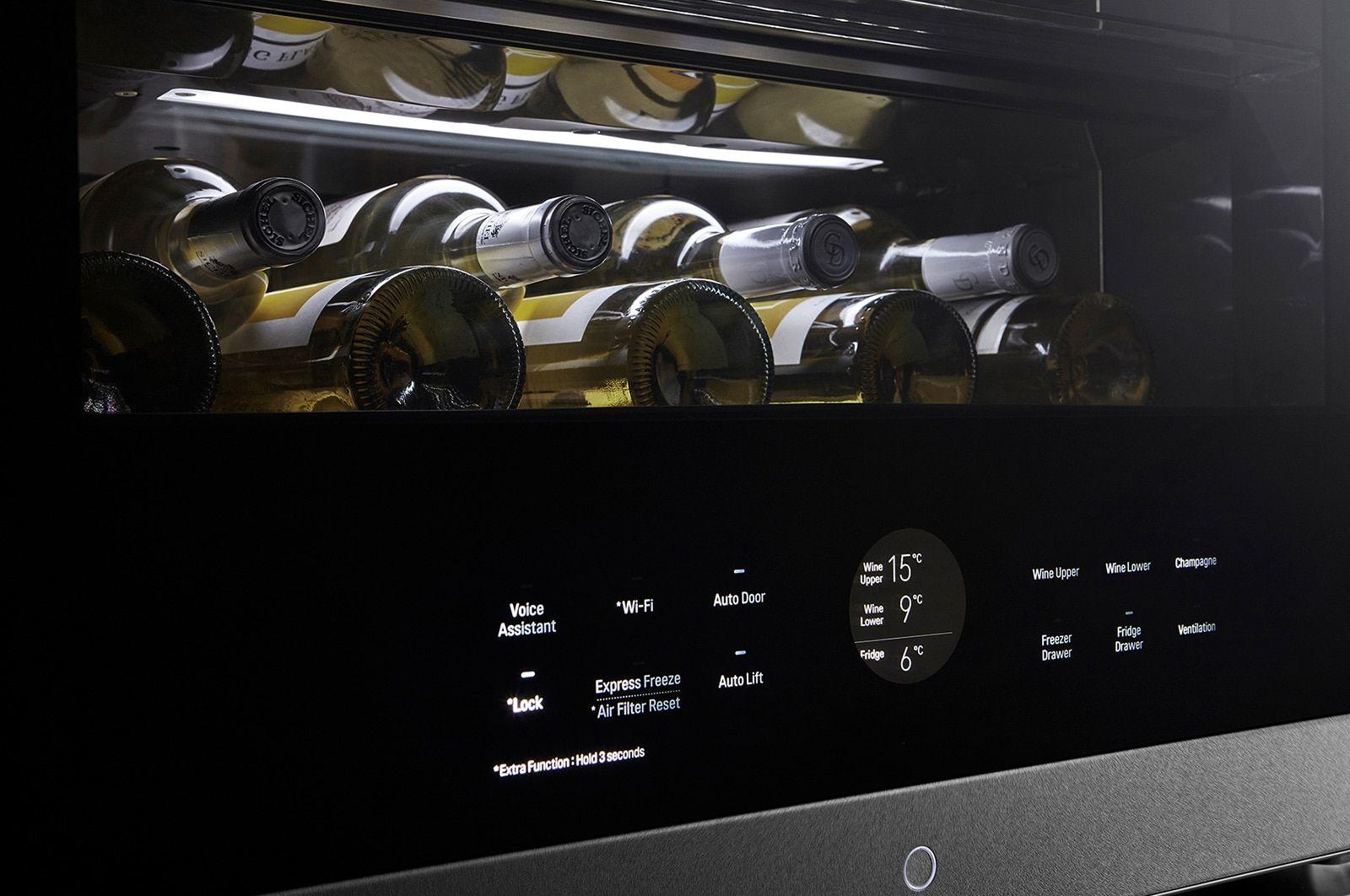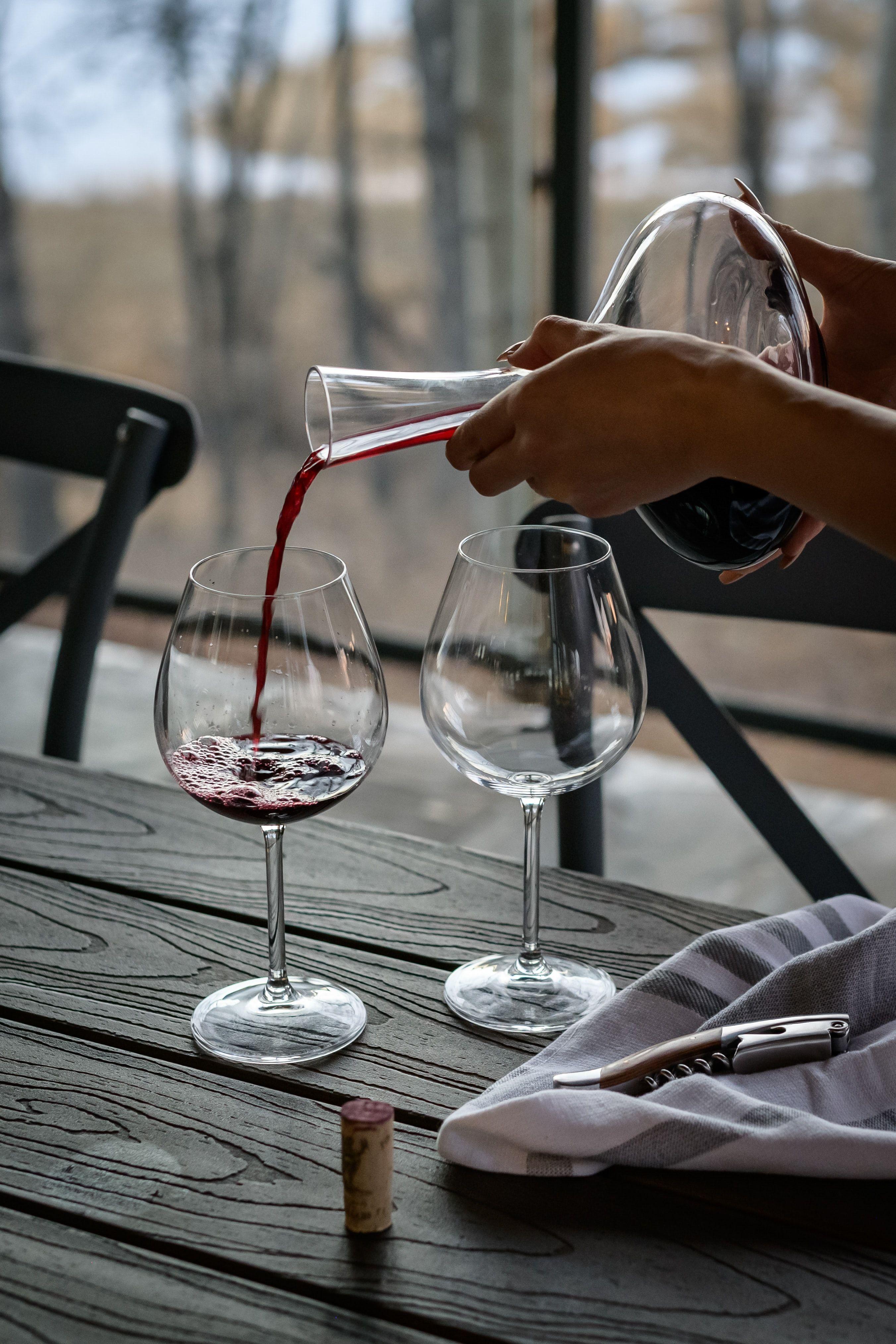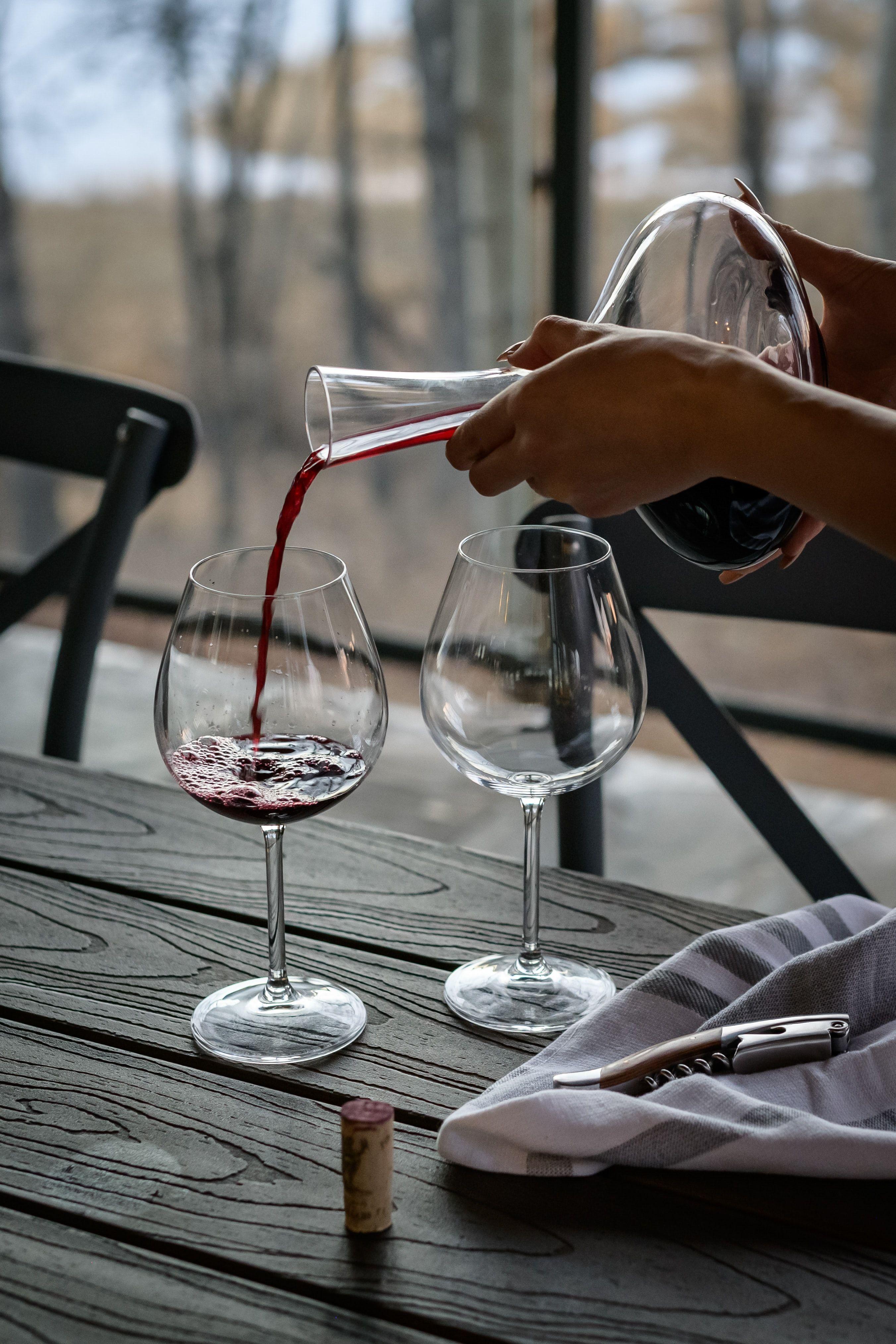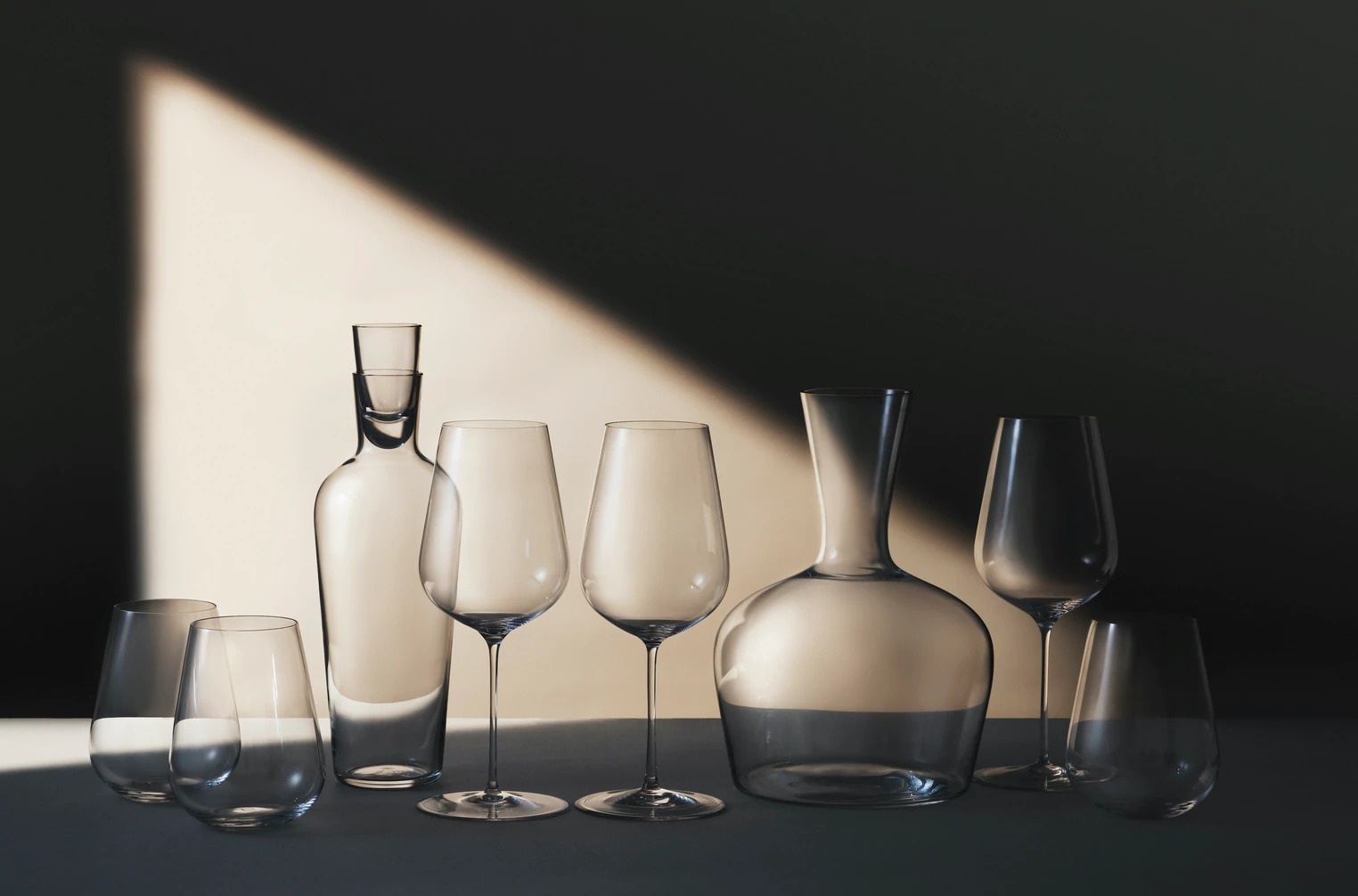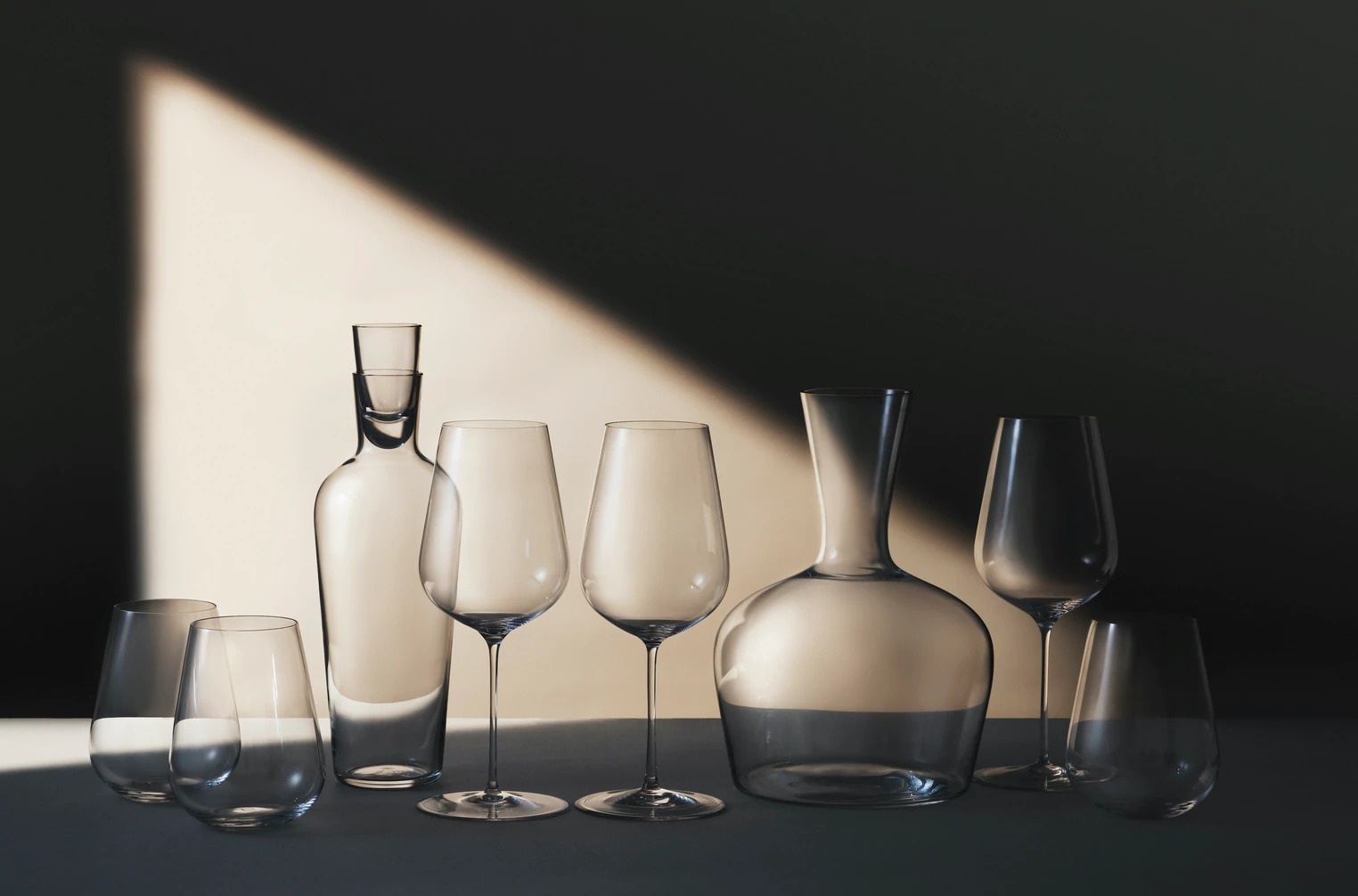 Wine cooler | Decanter | Jancis Robinson Glasswear
"Decant wine before serving. I use my decanters a lot for both red and white. It's a good idea to decant as it will help with aeration and reveal more subtle flavours faster. It will soften the tannins of more structured reds and separate older reds from their sediments. A decanter also helps get wines to the right temperature more quickly.
"Train your nose. If you're keen to improve your tasting skills, you can't go wrong with the Le Nez du Vin (Editions Jean Lenoir) kits, which brilliantly recreate all the aromas found in wine. It's great practice to train your nose and can also make a great game played with friends.
"Choose your glassware carefully. I have always thought that universal glassware offers the best tasting experience, especially when using a decanter. This glass has a broader bowl and a tapered nose closure; most brands now have a universal glass. For example, try Jancis Robinson's range, Riedel, Zalto and Grassl."
Jacques Savary De Beauregard is the Wine Director at GX Hospitality.
For further recommendations, please contact your lifestyle manager.