As daylight dwindles and blue skies turn grey, playing castaway on a tropical island is a seductive prospect – even more so if you have the entire island to yourself. For those who don't own an island, there are plenty available for exclusive hire, whether a far-flung playground for 40 friends or a just-for-two villa on a remote reef. In our selection, we've chosen five such islands where you will be the only guests – perfect for an ultra-exclusive winter getaway.
Voavah, Maldives
Not content with only offering one of the loveliest resorts in The Maldives – Landaa Giraavaru – Four Seasons has also opened a seven-bedroom private island in the Baa Atoll. Even by The Maldives' standards, the scenery is exemplary: sugary sands sweep into endless turquoise seas, and pods of dolphins dip in and out of the sparkling waves. On Voavah itself, there are three surprisingly boho beach houses to choose from, plus a floating spa with a plethora of award-winning treatments. To eat, private chefs are on hand to create whatever, wherever – whether you fancy a floating breakfast, sandbank-stranded picnic, or hand-caught-to-order sashimi. Being in the Baa Atoll, best-in-class snorkelling is a given, but you can also explore the private island's own private island (yes, really) on-board the Voavah Summer yacht.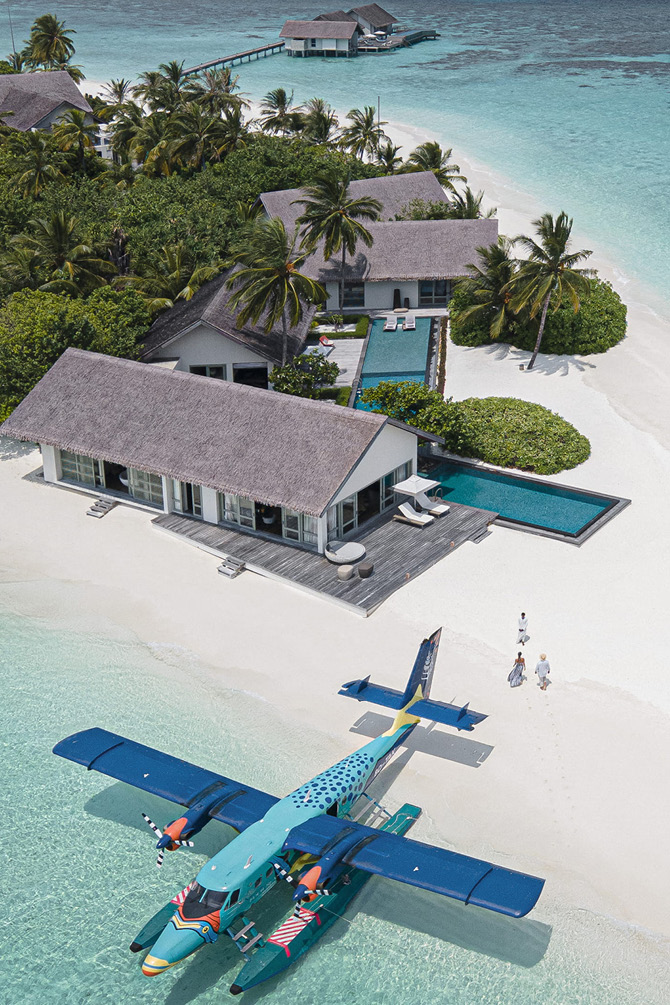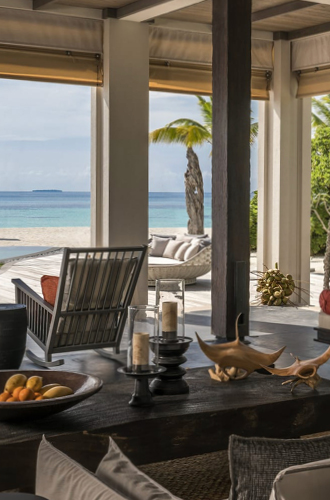 Credit: Four Seasons
Gladden Island, Belize
This is probably the most reclusive island retreat in the world – which is exactly what first attracted owner Chris Krolow. Arrival is only possible via a 30-minute helicopter flight from Belize, which soars over the western hemisphere's largest barrier reef until you arrive at a pair of blink-and-you-miss-it islands. The first – and larger – of the two is all yours, with staff tucked onto the second. The resultant vibe is Robinson Crusoe-style remoteness with Michelin-standard meals and full butler service. The villa itself, which sleeps 2–4 guests, is all dark wood interiors and floor-to-ceiling windows – although the best views are from the panoramic roof terrace, where you can glimpse the Maya mountains in the distance.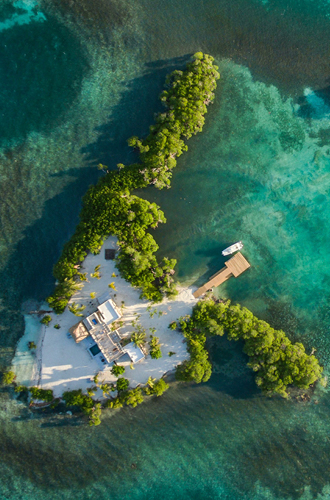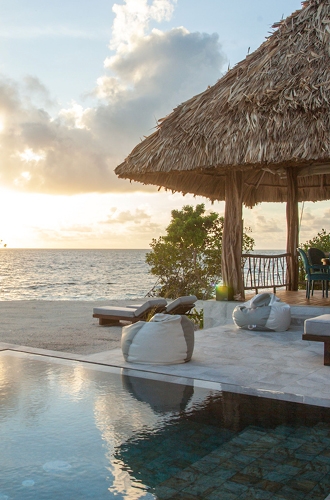 Credit: Gladden Private Island
Thanda Island, Tanzania
It was love at first sight for the Olofsson family when they spotted this tiny landmass. So, they named it 'Thanda' – the Zulu word for love – and set about transforming it into their fantasy island home. The solar-powered villa has subtle Scandi touches imbued across five four-poster bedrooms and a beautiful wraparound veranda, and there's even a dedicated Ernest Hemingway library. Two additional beach bandas make entertaining teenagers simple, as does a boat house packed with SUPs, jet skis and kayaks. With such bountiful waters, it's unsurprising that Thanda's chefs excel at seafood, although they're also happy to whip up a Swahili feast on the beach. But perhaps most commendable is Thanda's commitment to conservation and community. Its initiatives are designed to benefit people and planet, be it restoring coral reefs or participating in uplift programmes on neighbouring Mafia Island.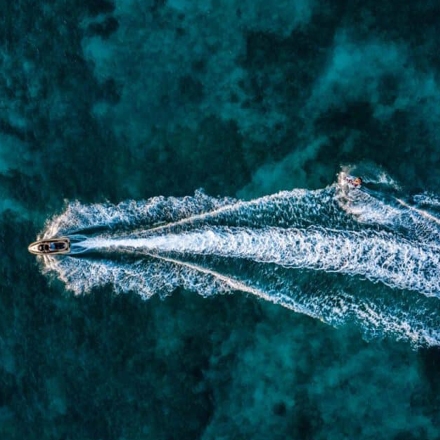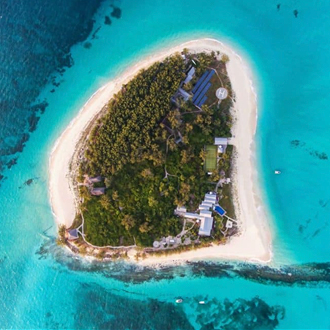 Credit: Thanda Islands
Calivigny Island, Grenada
Five minutes from Grenada's mainland, Calivigny was once a floating wedge of uninhabited jungle. Fast forward 20-or-so years and it has been transformed into a luxurious playground for up to 40 guests; if you've ever wanted to feel like you have an entire hotel to yourself, this is the place for you. Three residences sprawl amongst 80 acres of paradise and cater to every group size, whether you want to fill a ten-suite Beach House with 20 friends or escape the family in a two-bedroom cottage. To eat, Michelin-starred chefs tailor-make every meal, which you can enjoy wherever you please, and all manner of entertainment is possible, from daily sunrise yoga to treasure hunts for little ones.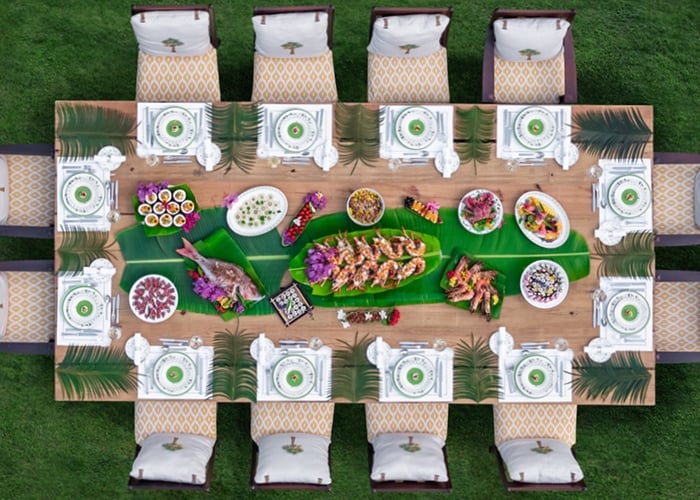 Credit: Calivigny Island
Moskito Island, British Virgin Islands
This one isn't technically an exclusive hire, but no list of private islands would be complete without mentioning Richard Branson. Whilst his famed Neeker Island has garnered the most attention, it's his newest spot, Moskito, that we want to highlight. It comprises nine private estates, four of which are available for hire, plus a community rec area to mingle with other residents (including – if present – Branson himself). Selecting an estate honestly depends on the vibe of your trip – The Branson, for example, is for family-appropriate barefoot luxury, whilst The Oasis is a Bond-style party pad. However, we are most excited about its new estate, The Village, which is one hundred percent about partying. It's a collection of 18 two-man cottages dotted down the island's spine, complete with a slide, hidden DJ booth and fire pit sunk into a dry lounge in the middle of the pool.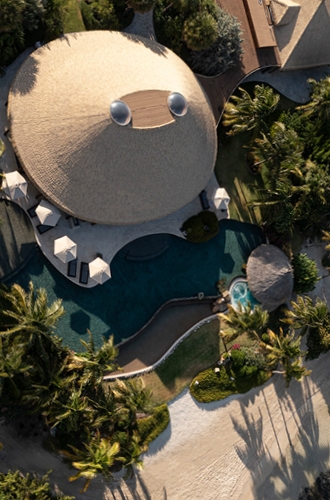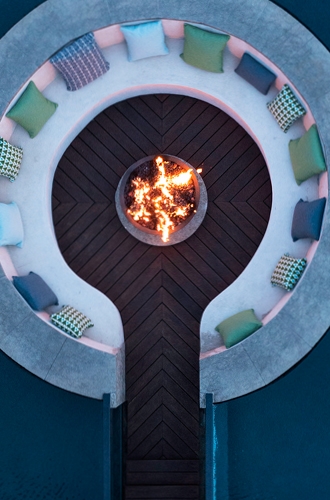 Credit: Virgin Limited Edition
For more information or to book a holiday, please contact Quintessentially Travel.