The auction houses gear up for their primary season as Frieze London art fair celebrates its 20th anniversary. Below are some unmissable highlights during this important art week in the capital.
Dancing Ostriches from Walt Disney's 'Fantasia'
By Paula Rego, Christie's Evening Sale
Guide price: £2,200,000 – £3,000,000

Expected to break all previous auction records for this artist, Dancing Ostriches from Walt Disney's 'Fantasia' is a dramatic diptych by the celebrated Portuguese-British artist Paula Rego. Just a few years ago, in 2011, Tate Britain brought together the largest and most complete retrospective of Paula Rego's work. It celebrated her pivotal position in redefining the role of figurative art.
Formerly part of the Saatchi Collection, Dancing Ostriches from Walt Disney's 'Fantasia' was made for the exhibition Spellbound: Art and Film at the Hayward Gallery in 1996. A fantastic example of her fascination with storytelling, through gestures and expressions, the viewer is enthralled in the narrative unfolding in this scene.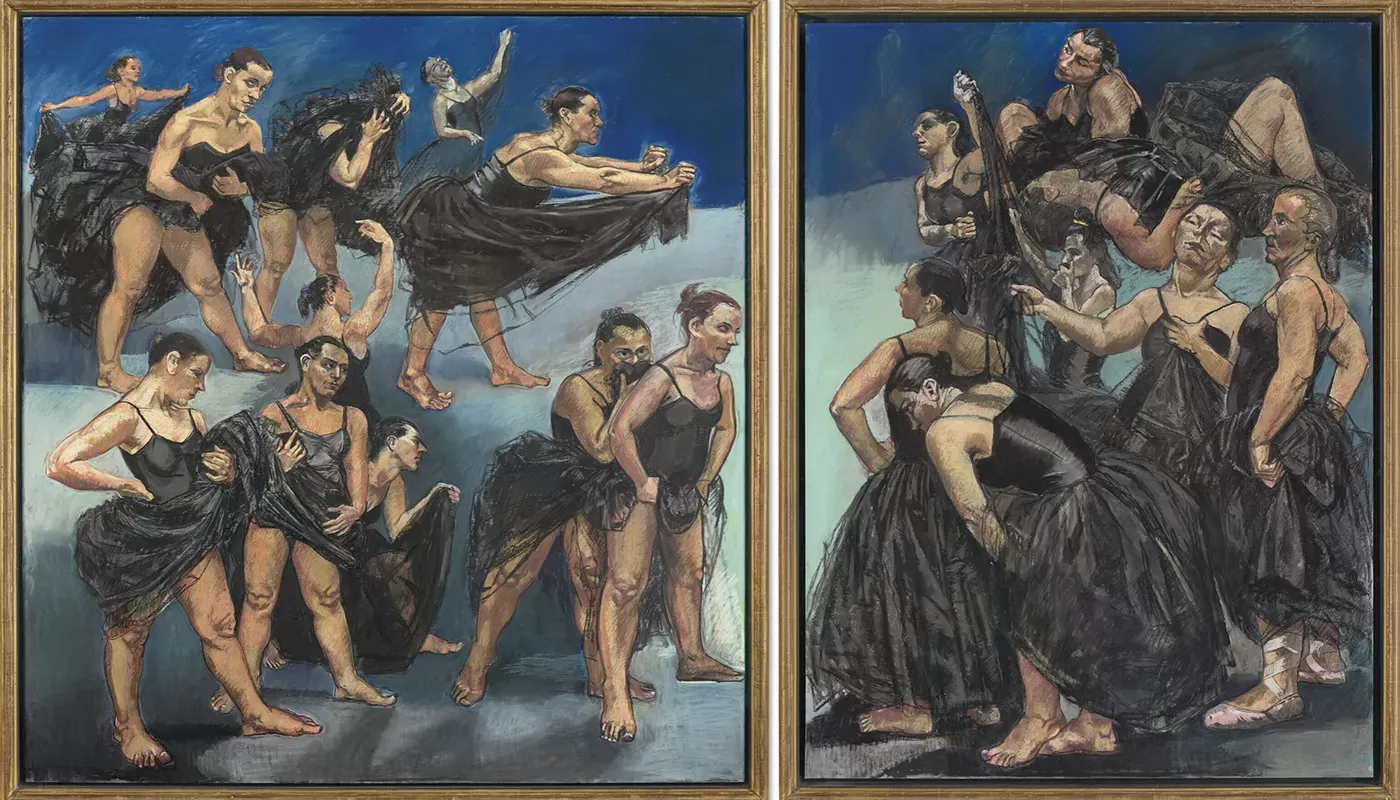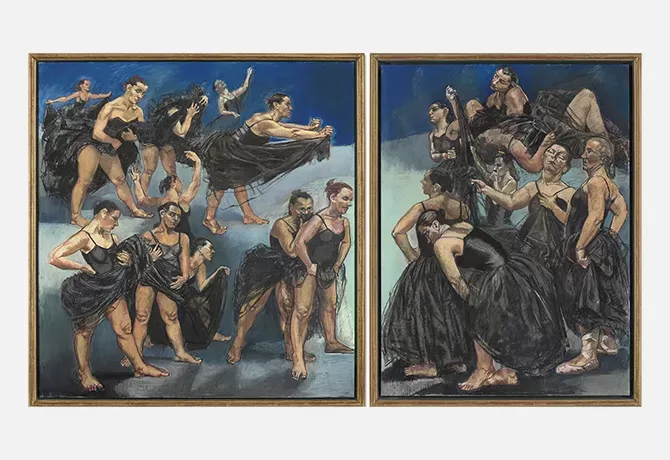 Dancing Ostriches from Walt Disney's 'Fantasia' by By Paula Rego
STAVE II
By Antony Gormley, Christie's Evening Sale
£400,000 – £600,000
Ahead of the highly anticipated solo show at White Cube that opens this November, bidders will have the chance to acquire an elegant life-size sculpture by the renowned British artist Antony Gormley. Dissecting and diluting the body to its core 'building blocks' in his characteristic way, Gormley creates a towering temple that embraces voids and solid forms.
As the artist himself stated, '[These works] seek to make these relations between the body and architecture, stability and instability, visible: their geometric rigour is juxtaposed with a sense of playful liberation, calling to mind the freedom of a child seeing how high his wooden blocks can reach.'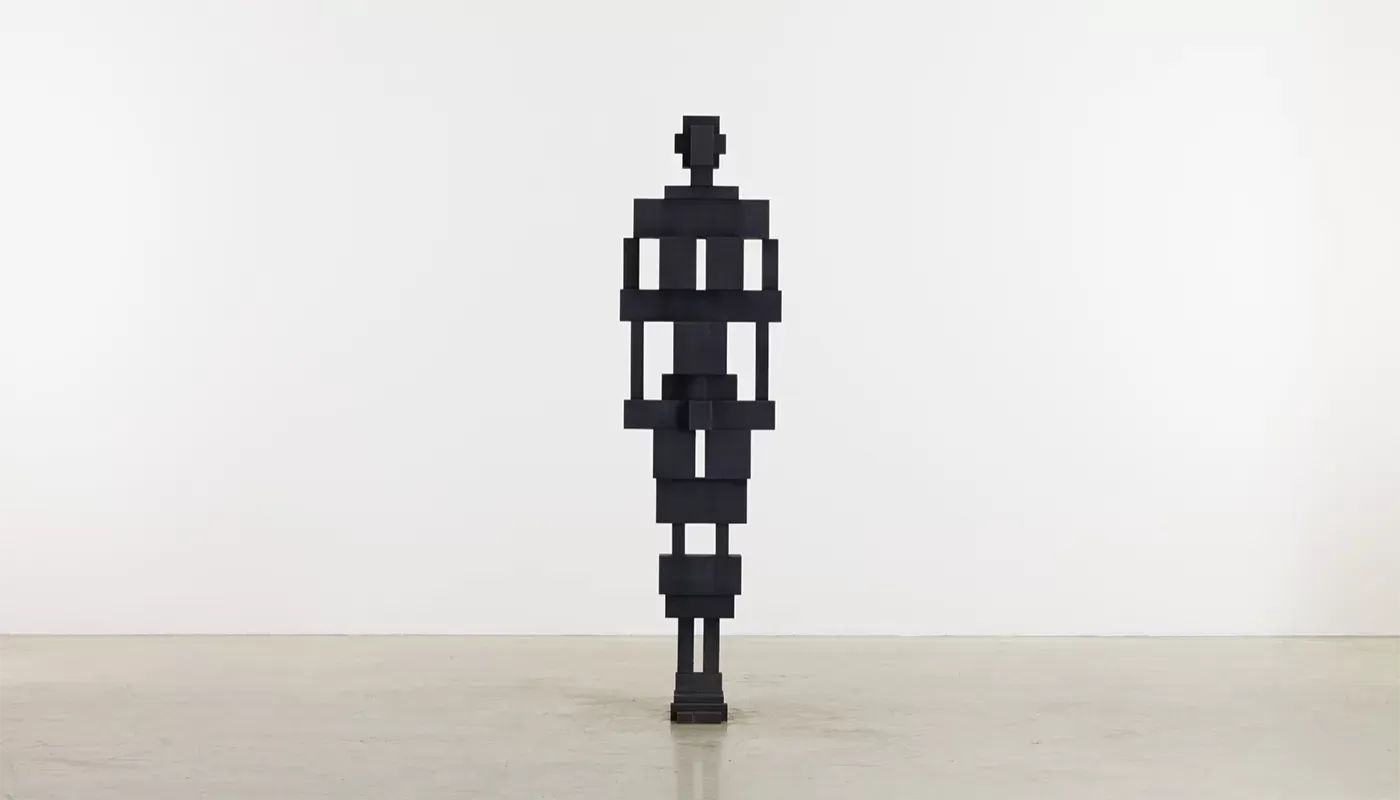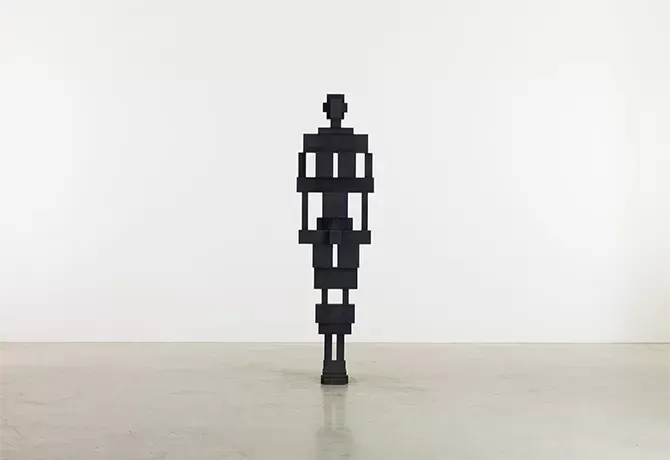 STAVE II by Antony Gormley
I am Become Death, Shatterer of Worlds
By Damien Hirst, Christie's Evening Sale

£1,500,000 – £2,500,000

Executed in 2006, this colossal canvas stretches over five metres in width and over two metres in height. Shimmering in the light, it is made up of various meticulously positioned butterfly wings, which create a kaleidoscopic effect across the surface of this vibrant composition.
Looking at it, you might assume that Hirst starts by painting the background orange before laying down the butterfly wings. However, the process is far more complex than that. Strategically positioning the butterflies is the first step before the artist painstakingly distributes minute quantities of paint all around the butterflies with a syringe. That way, he allows the light to pass through the translucent wings and not be tainted by underlying paint, thus retaining luminosity. These are works that need to be seen in person!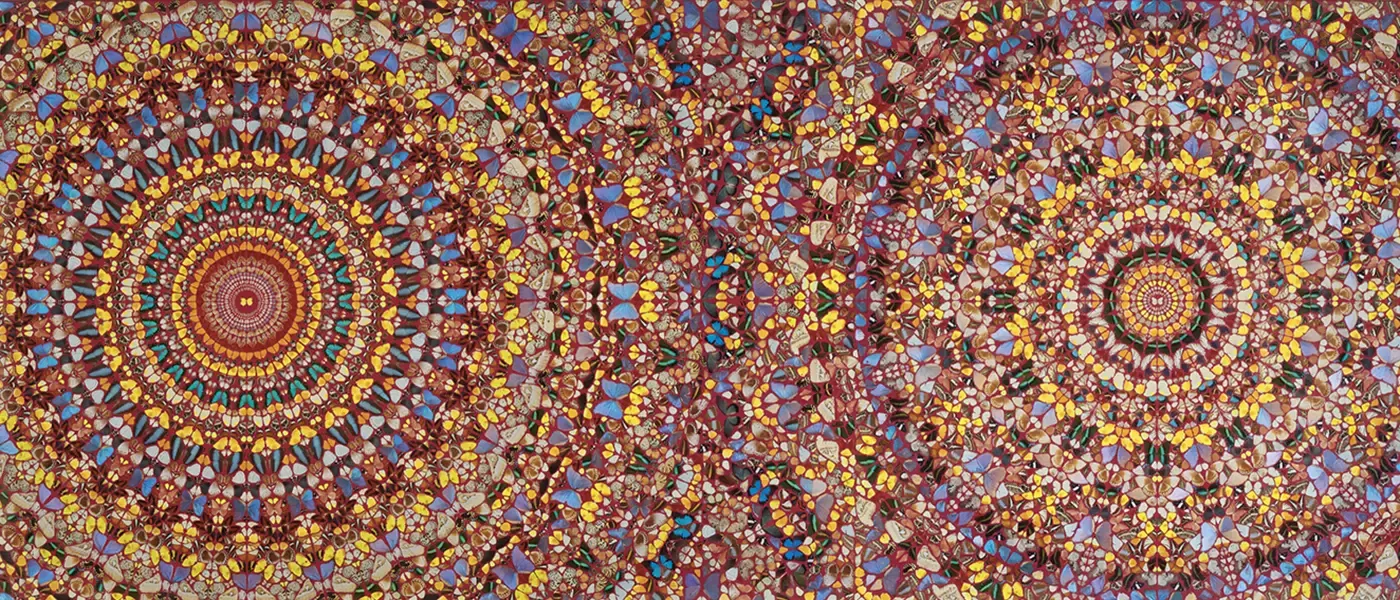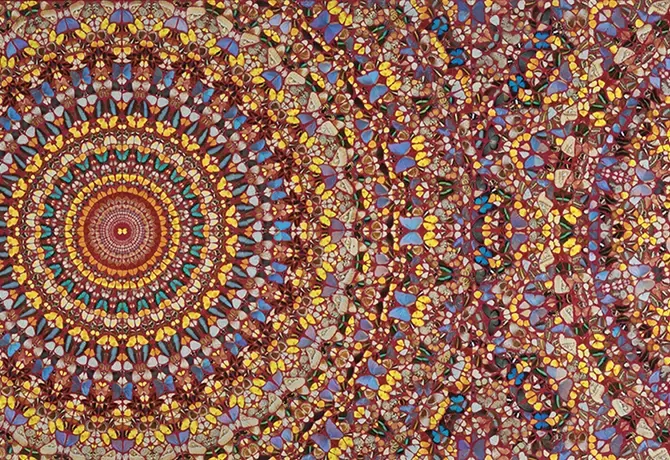 I am Become Death, Shatterer of Worlds by Damien Hirst
Annabel Portrait III
By Lucian Freud, Christie's Evening Sale

£1,800,000 – £2,800,000

As the title suggests, this beautiful little portrait, painted in 1987, is a tender ode to the artist's second eldest daughter, Annabel. Featured in Freud's 1987 retrospective at the Hirshhorn Museum in Washington DC, it was bought by the current owner two years later. Since then, it has remained in the same collection, behind closed doors, so now is the first time since 1987 that the public is able to view this painting again.
Painted from an interesting perspective – an intimate setting with close proximity – it communicates an evident bond between sitter and artist. The carefully placed brush strokes of thick impasto mimic the light falling on the face and hair, a testimony to Freud's mastery of the medium.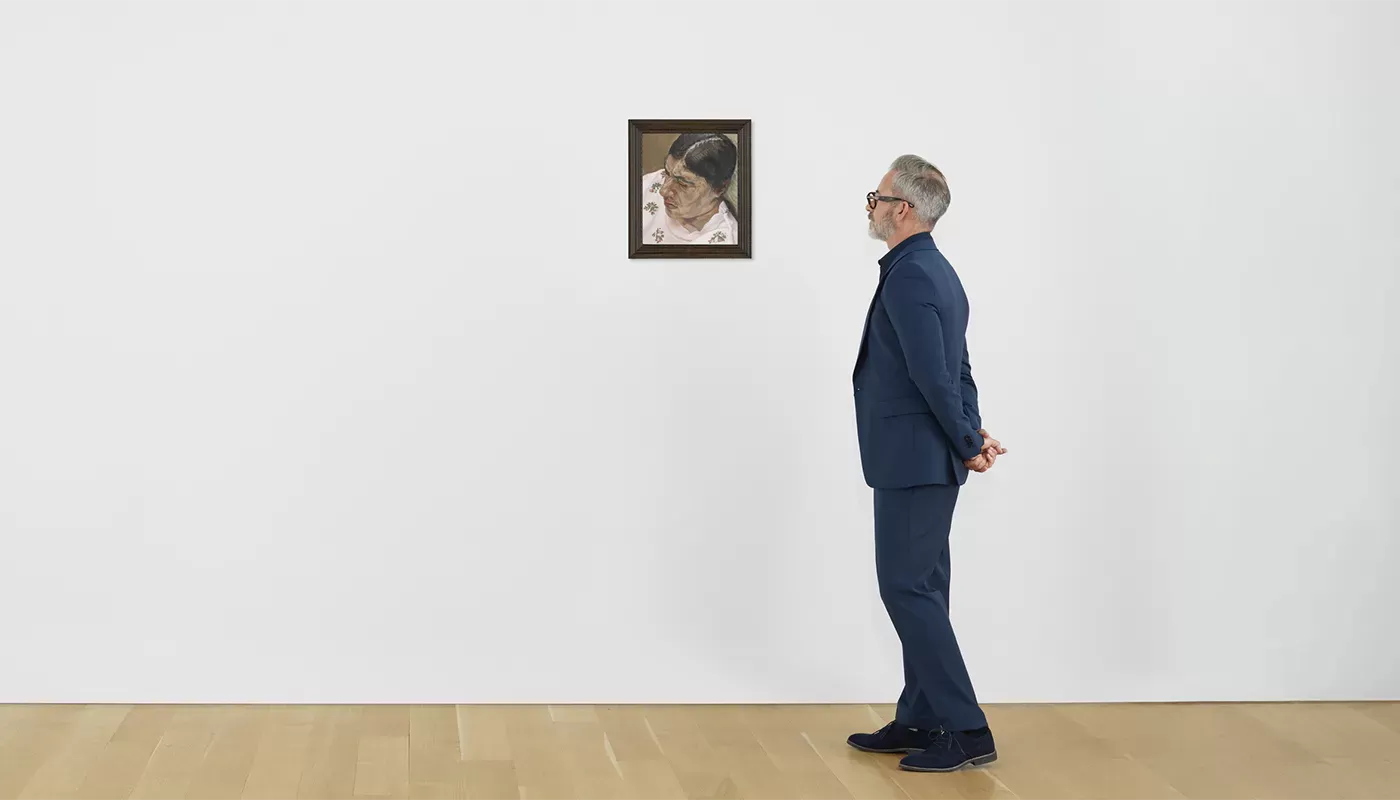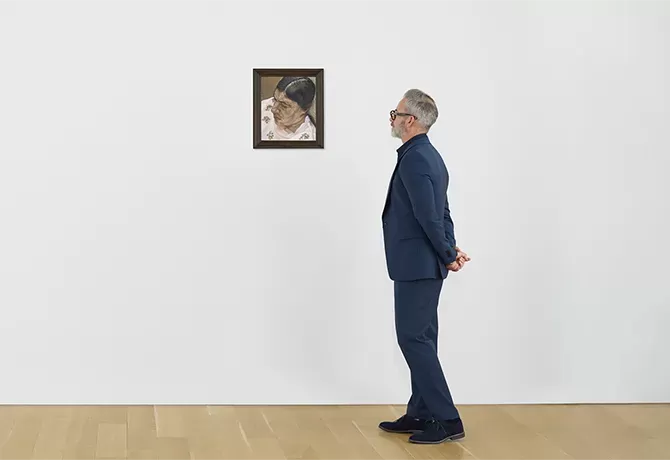 Annabel Portrait III by Lucian Freud
Study for a Portrait
By Francis Bacon, Sotheby's Evening Sale

£3,500,000 – £4,500,000

Francis Bacon, alongside Lucian Freud, gained a reputation as being one of the most influential British artists of the 20th century. Like his contemporaries and rivals, he became best known for his portraits. Swirling, distorted, dark and brooding, many of his paintings capture the tormented minds of his sitters as much as their facial features.
This study from 1979 is a small-scale example of Bacon's mature painting style. The confident brushstrokes are interrupted by the striated impressions of pink paint that he had dabbed onto the canvas with a patch of corduroy fabric – a technique he employed time and time again.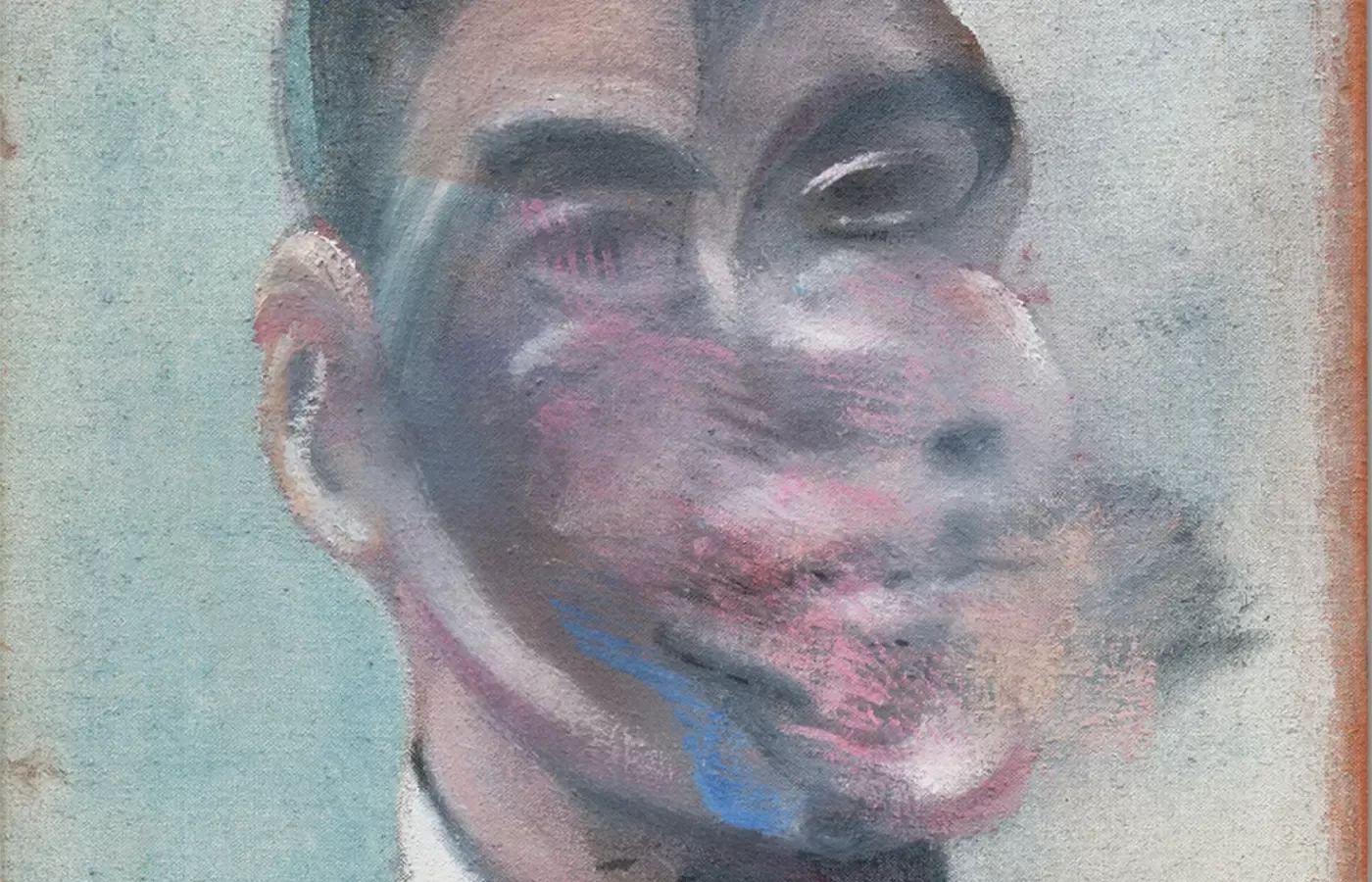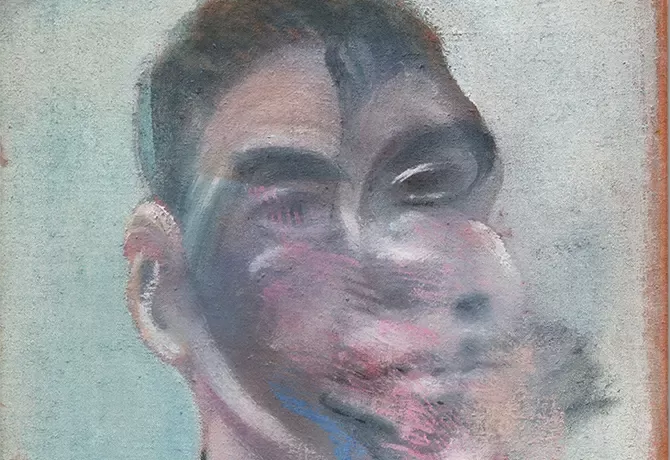 Study for a Portrait by Francis Bacon
Abstraktes Bild
By Gerhard Richter, Sotheby's Evening Sale
£16,000,000 – £24,000,000

Rendered at the peak of Gerhard Richter's prolific career in 1986, Abstraktes Bild is a phenomenal example of the artist's electric abstract compositions that he perfected with his signature use of the squeegee. Here, a scarlet veil punctuates the picture's surface as he drags the paint across layers of ochres, greens and pearly white.
Spanning two metres in height, you can't help but feel overwhelmed by the visual rhapsody on display before you! There is no doubt this is a museum-quality painting. As testimony of that, comparable Abstrakte Bilder from 1986 is located in significant institutions worldwide, including the Albertina in Vienna, the Carnegie Museum of Art in Pittsburg, Art Gallery of Ontario in Toronto, and The Museum of Modern Art in New York.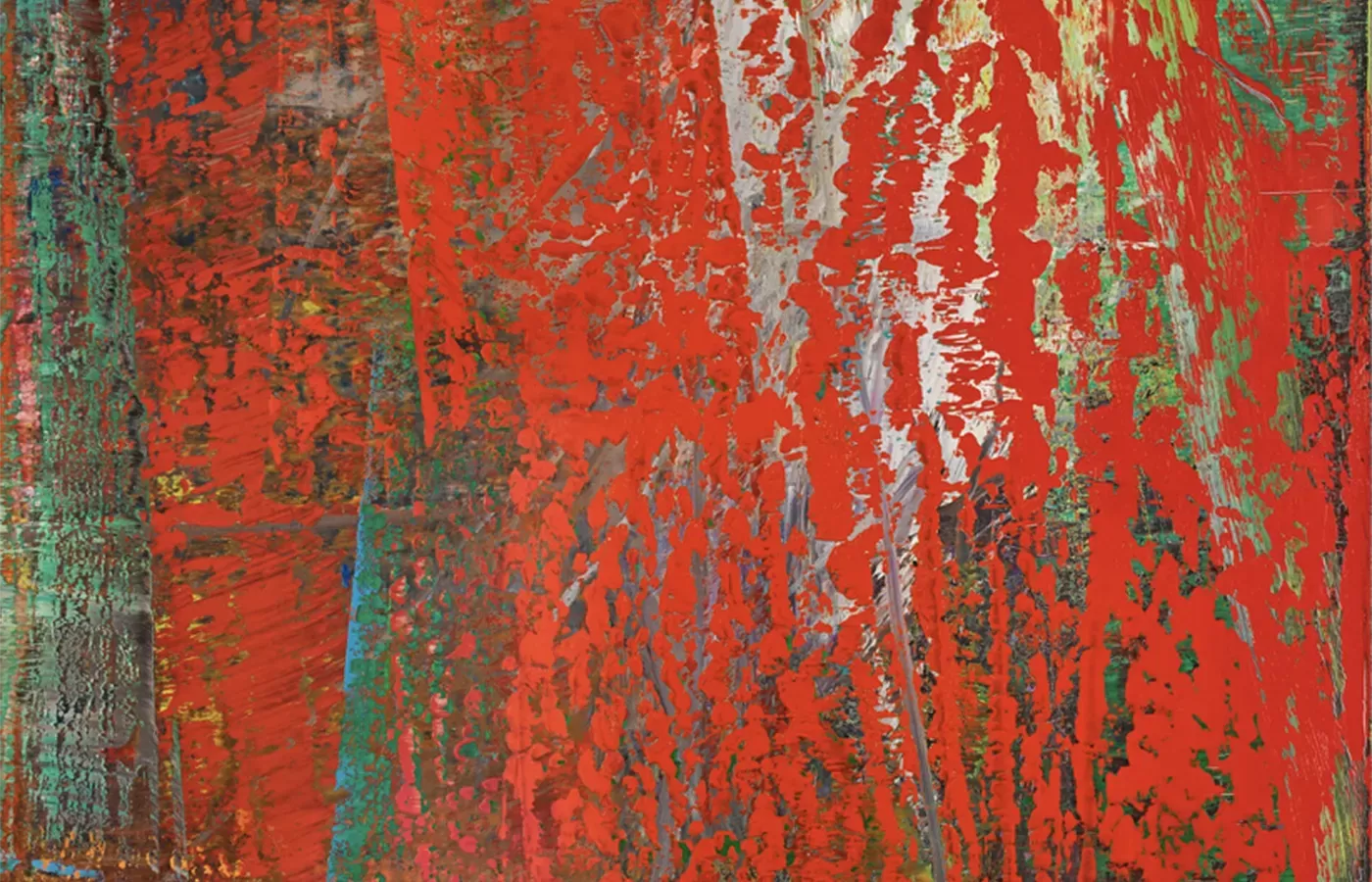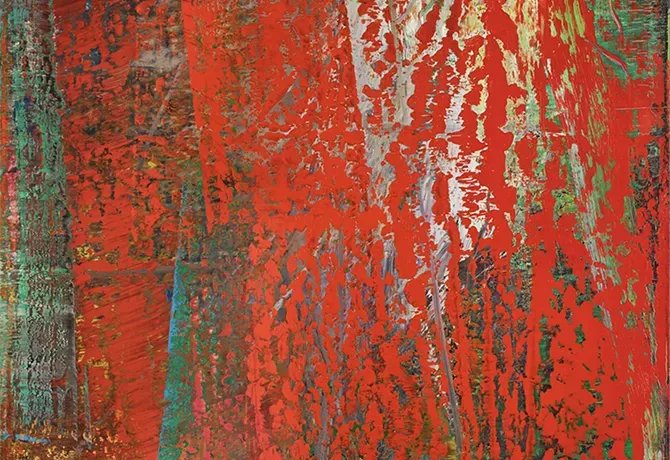 Abstraktes Bild by Gerhard Richter
Pumpkin (S)
By Yayoi Kusama, Sotheby's Evening Sale
£2,400,000 – £4,000,000
'Pumpkins talk to me. Pumpkins, Pumpkins, Pumpkins. Giving off an aura of my sacred mental state, they embody a base for the joy of living, a living shared by all humankind on earth. It is for the pumpkins that I keep on going.' – Yayoi Kusama
Pumpkins are probably the most iconic motif that reoccurs throughout Yayoi Kusama's career, and this dotted, large bronze is a great example. Made for Kusama's exhibition at the Victoria Miro Gallery in 2014, the piece signifies an essential year for the artist whose works were the focus of three parallel international museum exhibitions. Her importance and recognition continue to climb even in her old age, and just this year, Kusama had a sell-out show at Tate Modern, which was extended several times due to unprecedented demand (so unusual that the ticket booking system crashed several times).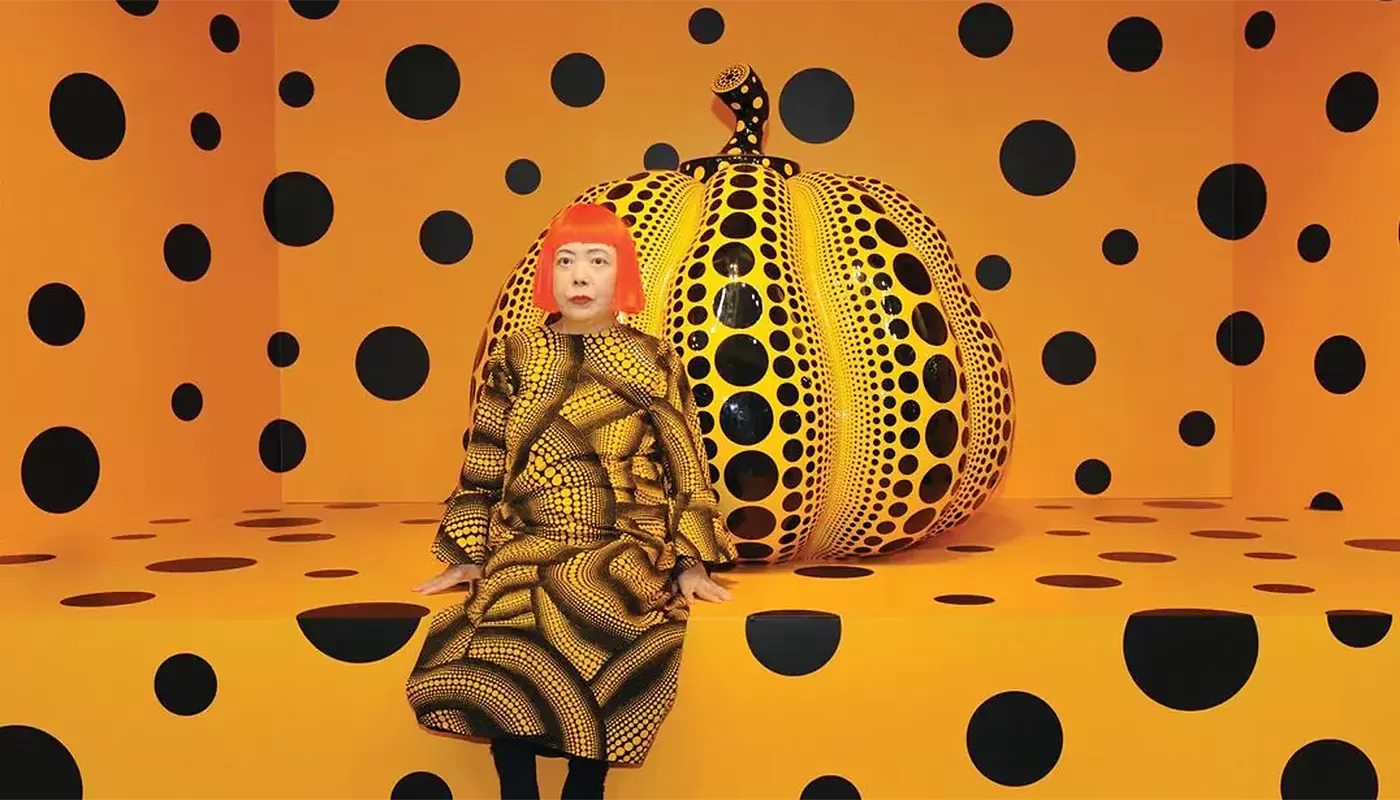 Pumpkin (S) by Yayoi Kusama
Want to be invited to private tours, previews, and talks at the most esteemed art and cultural events around the world? To make it happen, we work alongside the most prestigious artists, galleries, museums, auction houses, and art fairs globally. Find out more about a Quintessentially membership here.