With the cultural landscape of the last year shrunk to the size of handheld screens, it's safe to say that we're feeling a little culturally parched. Whilst we cannot wait to compensate for lost time, doing so safely is also high on our agendas. Thankfully, this summer, London will be hosting a rich selection of events, pop-ups and exhibitions that are posed to satisfy our cultural cravings – plus, they take place outside so that we can do so with complete peace of mind. See below for our chosen highlights – and hopefully, the weather will stay on side, too…

Open-air theatre at Regent's Park
Little beats the thrill of a live performance, and Regent's Park Theatre has pedigree. Set amongst the leafy environs of one of the capital's most famous parks, it's London's largest open-air space, with enough seating for over 1,200 theatre-goers. They're kickstarting the summer season on a romantic note with Romeo and Juliet, followed by a run of Rodgers and Hammerstein's Carousel as the leaves begin to brown.
Romeo and Juliet (17th June – 24th July); Carousel (31st July – 25th September)
Regent's Park Open-Air Theatre, Inner Circle, NW1 4NU
Open-air opera at Holland Park
It's been over 600 days since there was live music in Holland Park, but this summer, its tree-lined walks will once again be filled with lilting sopranos and crashing cymbals – starting with The Marriage of Figaro on 1st June. Jewel-toned chairs will be arranged into socially distanced clusters against a backdrop of prestigious Holland House; anticipate an impressive roster of world-class opera with the occasional choral contribution from the park's wandering peacocks – it is open-air, after all.
The Marriage of Figaro (1st– 28th June); L'amico Fritz (16th – 31st July)
Opera Holland Park Theatre, Ilchester Place, W8 6LU
RHS Hampton Court Palace Garden Festival
We've all gained a greater appreciation for green spaces over the last year, and this flower festival – taking place on the grounds of Hampton Court Palace – is the world's largest. It's all about celebrating the power of the green thumb, and activities include talks from the likes of Mary Berry and Chris Packham, stalls selling bespoke bouquets and, of course, lots of beautifully arranged foliage.
6th – 11th July
Hampton Court Palace, Hampton Court Way, Molesey, East Molesey KT8 9AU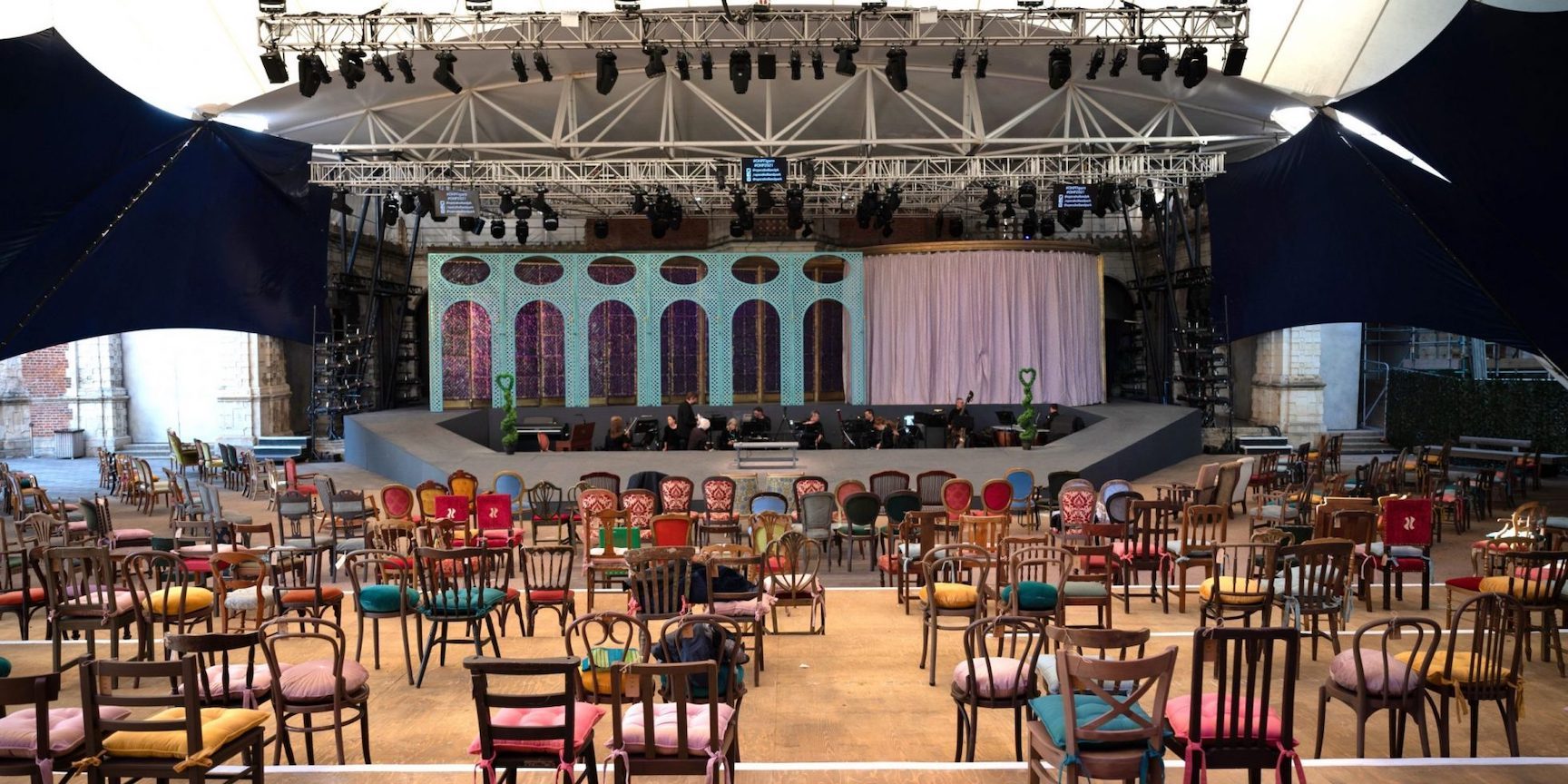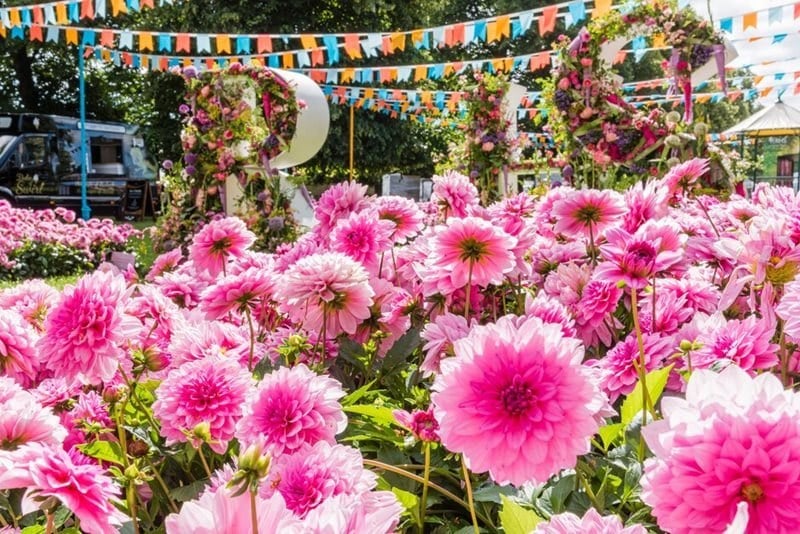 Holland Park Opera | RHS Garden Festival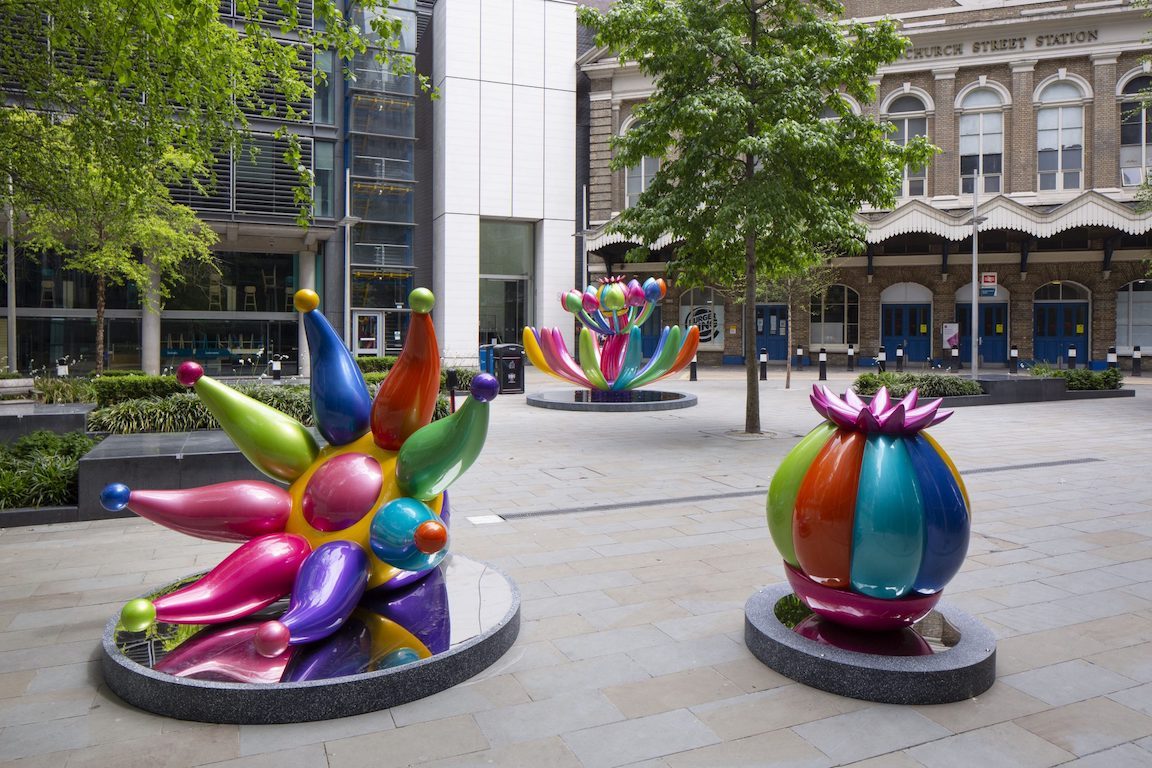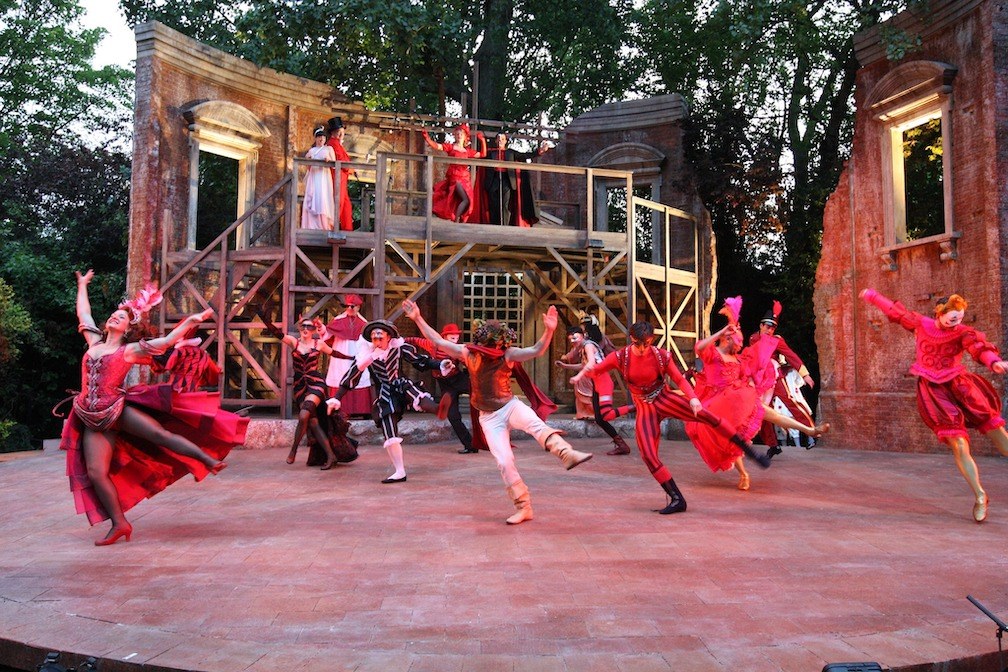 Sculpture in the City | Regent's Park Theatre
Live folk music at Campfire Club
Sharing live music over the glow of a campfire is one of summer's simplest joys. Campfire Club, operated by the Nest Collective, is a series of intimate gigs hosted in different – and sometimes hidden – green spaces across the capital. Each show is about creating connection via intimate performances from some seriously talented folk musicians while the audience is seated on hay bales around the fire.
Tickets available for dates starting 3rd July
Various locations across London

Open-air art at Sculpture in the City
Now in its tenth year, Sculpture in the City breathes life into even the most corporate of London's corners. It's a series of 19 artworks dotted around the capital's insurance quarter. The anniversary collection includes Jun T. Lai's lurid flowers blooming from the floor of Fenchurch Street Station and a giant clock positioned under some of the city's shinier skyscrapers.
From 15th June
Various locations across London

Food and performances at Home Farm
This relaxed festival is a masterclass in rural elegance. Don't be fooled by the plethora of birdsong and blissfully fresh air; it's only 13 miles from the centre of London. There are many outdoor activities designed to help you relax, including long-table dining under a canopy of ancient oak trees and intimate performances by musicians like James Bay and Jack Garrett. Don't miss The Importance of Being Earnest by Slapstick Picnic – a light-hearted take on the Oscar Wilde classic performed over tea and sandwiches.
Until September 2021
Home Farm, Aldenham Road, Elstree, Hertfordshire, WD6 3AZ

Open-air cinema at Kew Gardens
Outdoor cinema has become a key panel of our summer tapestries, and this year is no exception. Our pick for this year? The big-screen popping up at Kew Gardens. You can double your culture fix with a stroll around Kew's greenhouses and pagodas before settling in to watch Dirty Dancing – or similar – under the stars. We recommend booking the director's seats for supreme comfort (and best access to the onsite popcorn sellers).
7th – 11th July 2021
Royal Botanic Gardens, Kew, Richmond, TW9 3AE
For more information or to book the above, please contact your lifestyle manager.