Is there a bigger status flex than splurging on a $400-plus sushi omakase in New York City? Japanese omakase (a multi-course set tasting menu chosen by the chef) counters have steadily gained popularity in the city over the last decade, and the rising prices and impressive quality have kept up the pace.
Most feature carefully sourced sustainable seafood and luxury ingredients imported from Japan and are often helmed by sushi masters from or trained in Japan. Although the city is losing one of its best Michelin-starred sushi spots with the impending closure of Tokyo import Sushi Ginza Onodera, many excellent omakase options still abound – provided you can score one of the few seats at a counter. Read on to see our picks across Manhattan.
Sushi Ichimura
In June, master sushi chef Eiji Ichimura (formerly of Brushstroke and Uchu – both restaurants that earned him two Michelin stars) returned to the NYC dining scene. He partnered with restaurateur Rahul Saito and Mitsunobu Nagae to open his namesake restaurant, Sushi Ichimura in Tribeca. Revered for his meticulous dry methods of fish (known as Edomae style), Chef Ichimura presents his omakase to two 10-person sittings per night, with guests seated around a hinoki wood counter.
Featuring fish and ingredients sourced directly from Japan, the multi-course experience consists of appetisers like a mochi rice cracker sandwich filled with uni and caviar or dashi with unagi and Japanese tomato, followed by 12 courses of delicately aged nigiri sushi and temaki (with three tuna courses).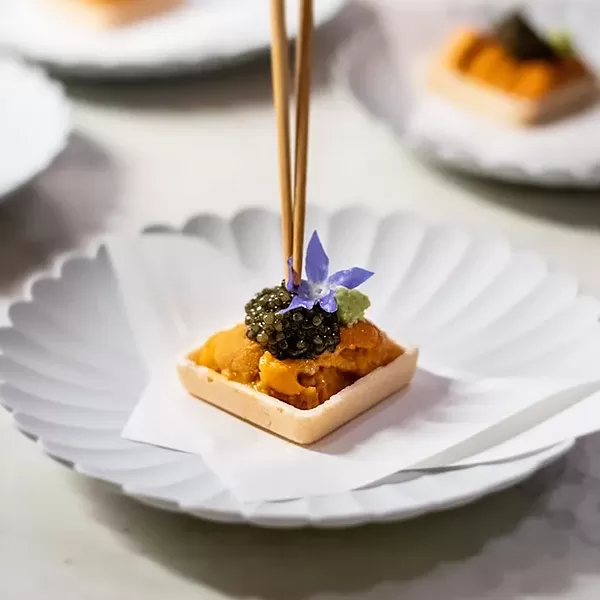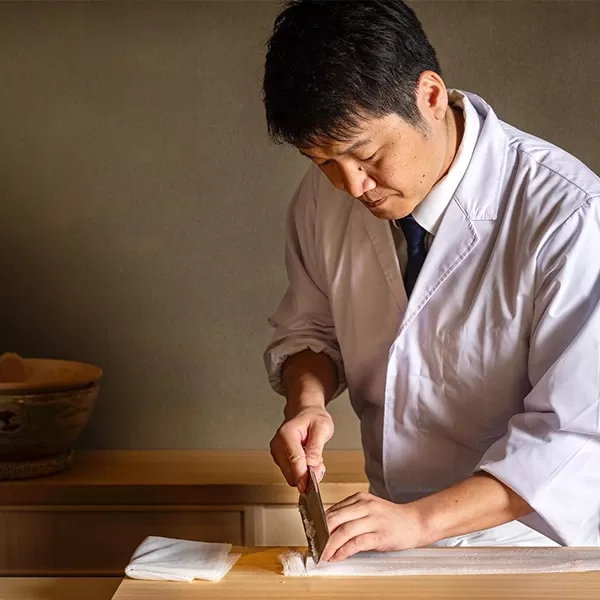 412 Greenwich St, New York, NY 10013
A seasonal dessert – recently, it was a delicate shiso granita atop a peach compote and mascarpone cheese – finishes the meal. Dishes are served on rare Japanese lacquerware, antique plates over 200 years old, and custom serveware made exclusively for Sushi Ichimura by some of Japan's most prominent artists. And if you order sake, it might come in a vintage crystal Baccarat set from the 1920s.
Sushi Noz
When Sushi Noz opened on the Upper East Side in 2018, it immediately upped the city's omakase game and garnered one Michelin star. With Chef Nozomu Abe, originally from Hokkaido, at the helm, Sushi Noz offers a classic omakase experience in an intimate room inspired by Edo-period teahouses. Abe even has an Edomae-style hinoki wood ice chest – a Japanese storage vessel popular in the 19th century that uses massive ice blocks to keep fish fresh.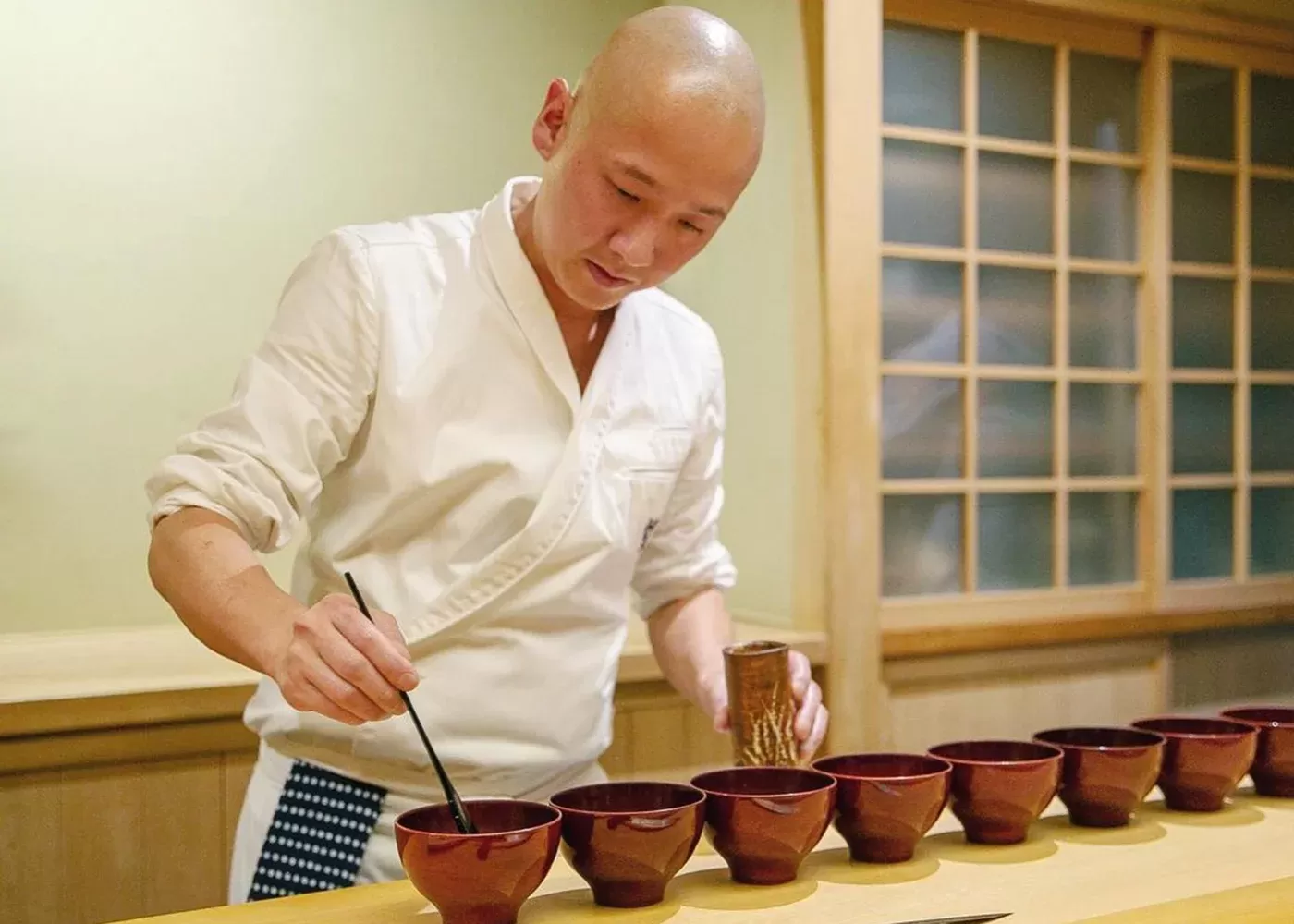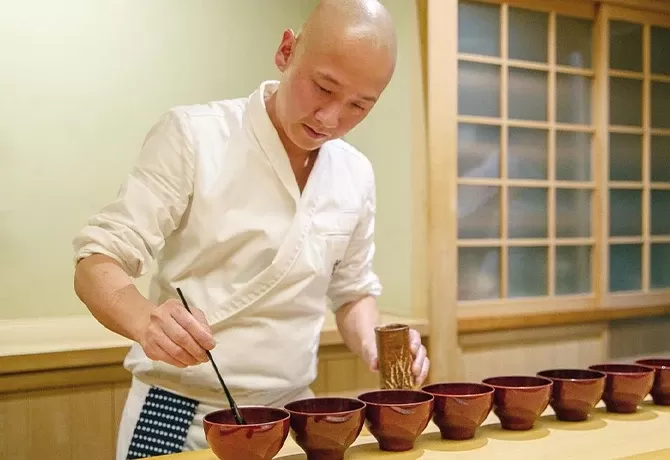 181 E 78th St, New York, NY 10075
Nearly all of the ingredients used here come from Japan (many of which come directly from Toyosu Market), but you might see the occasional Scottish langoustine or Montauk fluke. Diners are served about six appetizers like taro and snow crab, followed by between 13 to 18 nigiri bites, all prepared in a traditional Edomae style with occasional global accents.
The meal always ends with soup, tamago (omelette), and maybe a Hokkaido milk ice cream or seasonal fruit compote. During the day, stop by Noz Market next door for fresh fish like wild-caught salmon and uni, scallops from Hokkaido, and ready-to-eat handrolls, maki rolls, donburi, and sushi and sashimi plates.
Sushi Nakazawa
Perhaps the most famous sushi joint in New York, at least by Netflix standards, Sushi Nakazawa is the brainchild of Chef Daisuke Nakazawa, who apprenticed at Ginza sushi joint Jiro – the setting for the cult-favourite documentary Jiro Dreams of Sushi.
Nakazawa opened his first sushi spot in the West Village in 2013. Diners can pick from two omakase experiences: a more expensive meal at the 10-seat main bar or five-seat lounge counter, or the same omakase served at a slightly lower price in the main dining room. Sushi Nakazawa is also open for lunch at the counter, giving diners more options to secure reservations.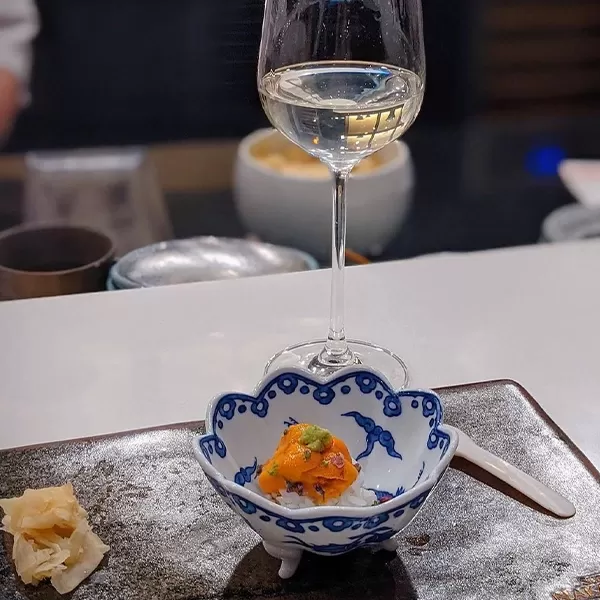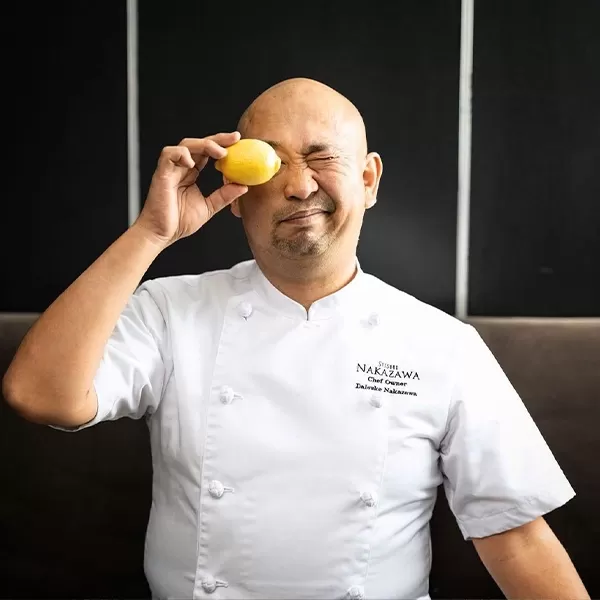 23 Commerce St, New York, NY 10014
Joji
A relative newcomer that opened last September, Joji comes from Chef Daniel Boulud and Chef George Ruan (previously of Masa). The two partnered to open an intimate omakase restaurant like the ones tucked into Tokyo train stations – Joji is hidden on the lower level of One Vanderbilt, attached to Grand Central. The ten-seat counter (plus an eight-person private room) serves a 21-course omakase at dinner and 17 courses at lunch.
Otsumami (starters) might include amadai kara-age with caviar or grilled kinki fish. Then, there are about 15 nigiri pieces, mostly sourced from Japan. Dessert is often slices of seasonal Japanese fruit like musk melon. Don't have time to sit for a full omakase? Grab a super-luxe to-go box of sushi at Joji Box next door.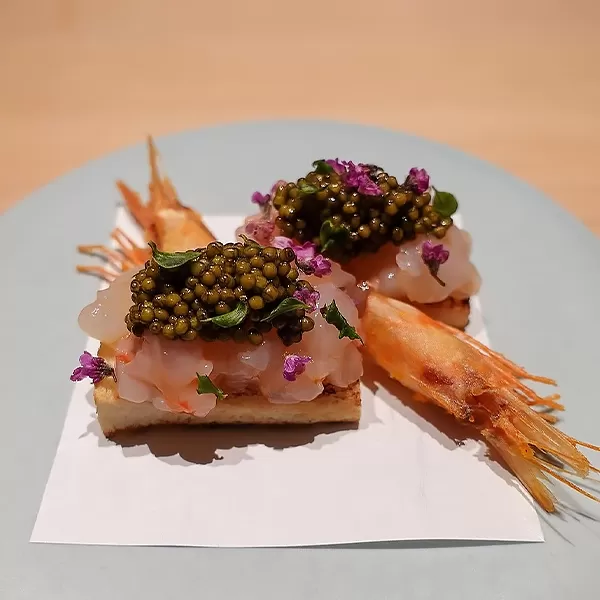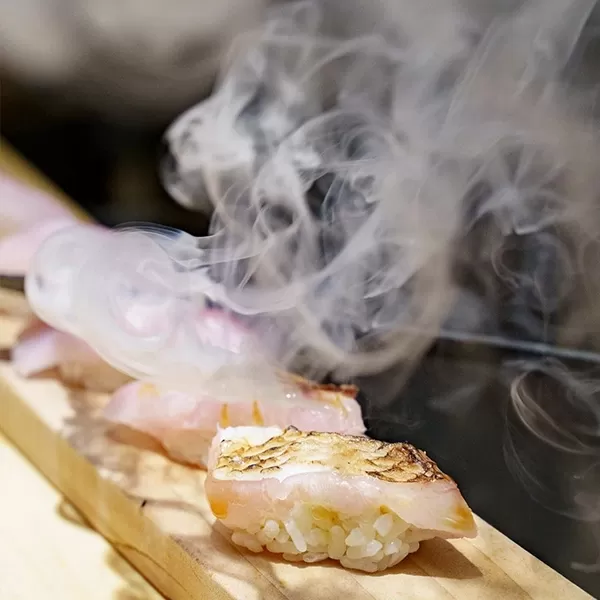 1 Vanderbilt Ave, New York, NY 10017
Nakaji
This eight-seat counter is concealed in a narrow arcade off Canal Street in Chinatown – it truly feels like a secret. When Chef Kunihide Nakajima, born and raised in Tokyo, opened it in 2020, it was much anticipated by his fans who had followed his every move from acclaimed omakase places like Sushiden, Sushi Inoue, and Uogashi.
The Edomae-style omakase includes about 12 pieces of nigiri preceded by several starters and a hot dish, plus customers can add an uni tasting. Soup and dessert finish things off. An adjacent cocktail bar, Bar Nakaji, serves otsumami, Japanese cocktails, and hard-to-find Japanese whiskies.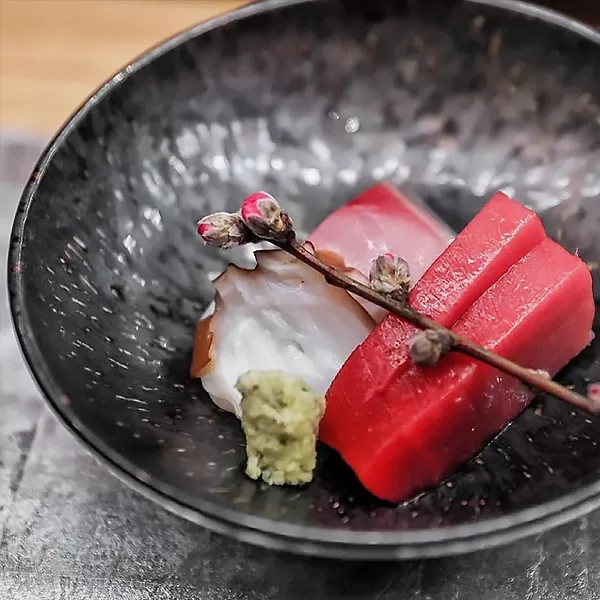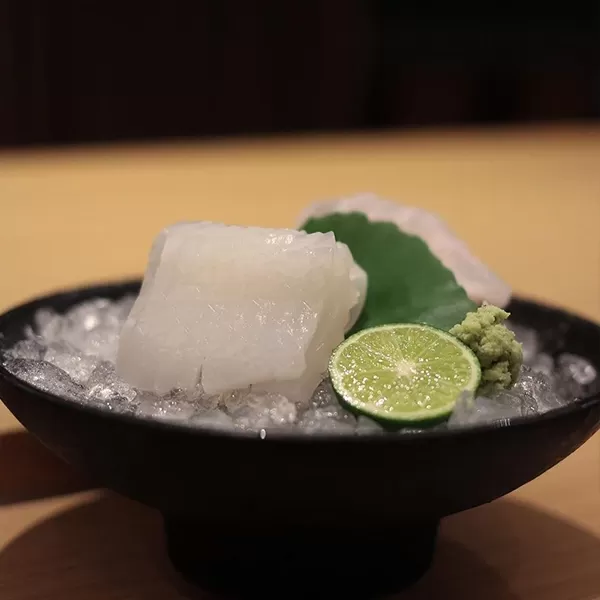 48 Bowery, New York, NY 10013
Noz17
When the downtown outpost of Sushi Noz opened at the end of 2021, it brought the meticulousness of Sushi Noz partners Chef Nozomu Abe, David Foulquier, and Joshua Foulquier to 17th Street, but with a new format. Noz 17 features a 30-course omakase using highly seasonal Japanese ingredients rarely available in New York, and it uses an uncommon-in-New-York format of alternating and intertwining nigiri and otsumami bites throughout the meal.
Chef Junichi Matsuzaki, previously of Sushi Noz's Ash Room, is leading the kitchen and recently received a Michelin star. The seven seats here are some of the hardest to get in the city as they run on a referral system (e.g., you need to know someone who knows someone), aside from a four-seat private room bookable on Tock.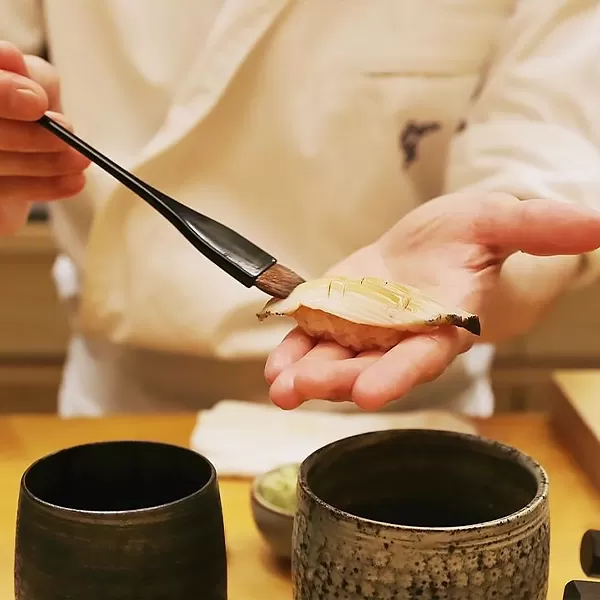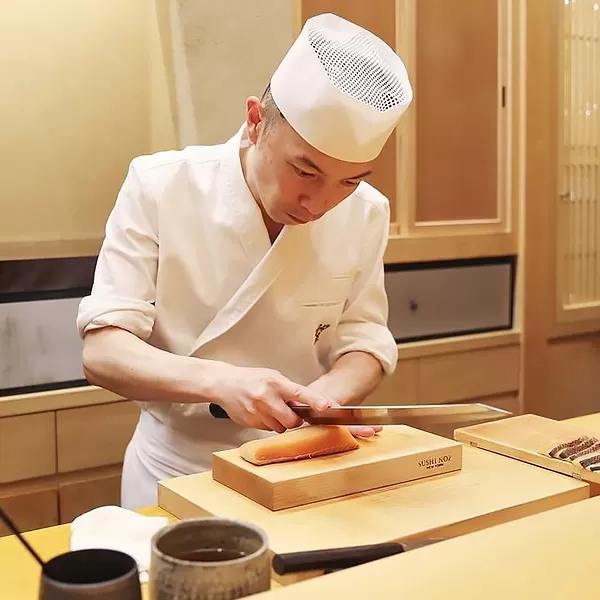 458 W 17th St, New York, NY 10011
Yoshino
Yoshino is a 10-seat, 300-year-old hinoki counter that earned a rare four-star review from The New York Times (one of only four restaurants to do so) and was named the Best New Restaurant in New York of 2022.
It's helmed by chef Tadashi Yoshida, who took over his father's restaurant in Japan, calling it Sushi-ya no Yoshino for the first 18 years before relocating the entire restaurant to Nagoya and renaming it Yoshino. After being recognized as one of Japan's top sushi masters, he closed the restaurant in 2019 and chose to move his business to New York City – the first time a true sushi master (as opposed to a protégé) has relocated to New York.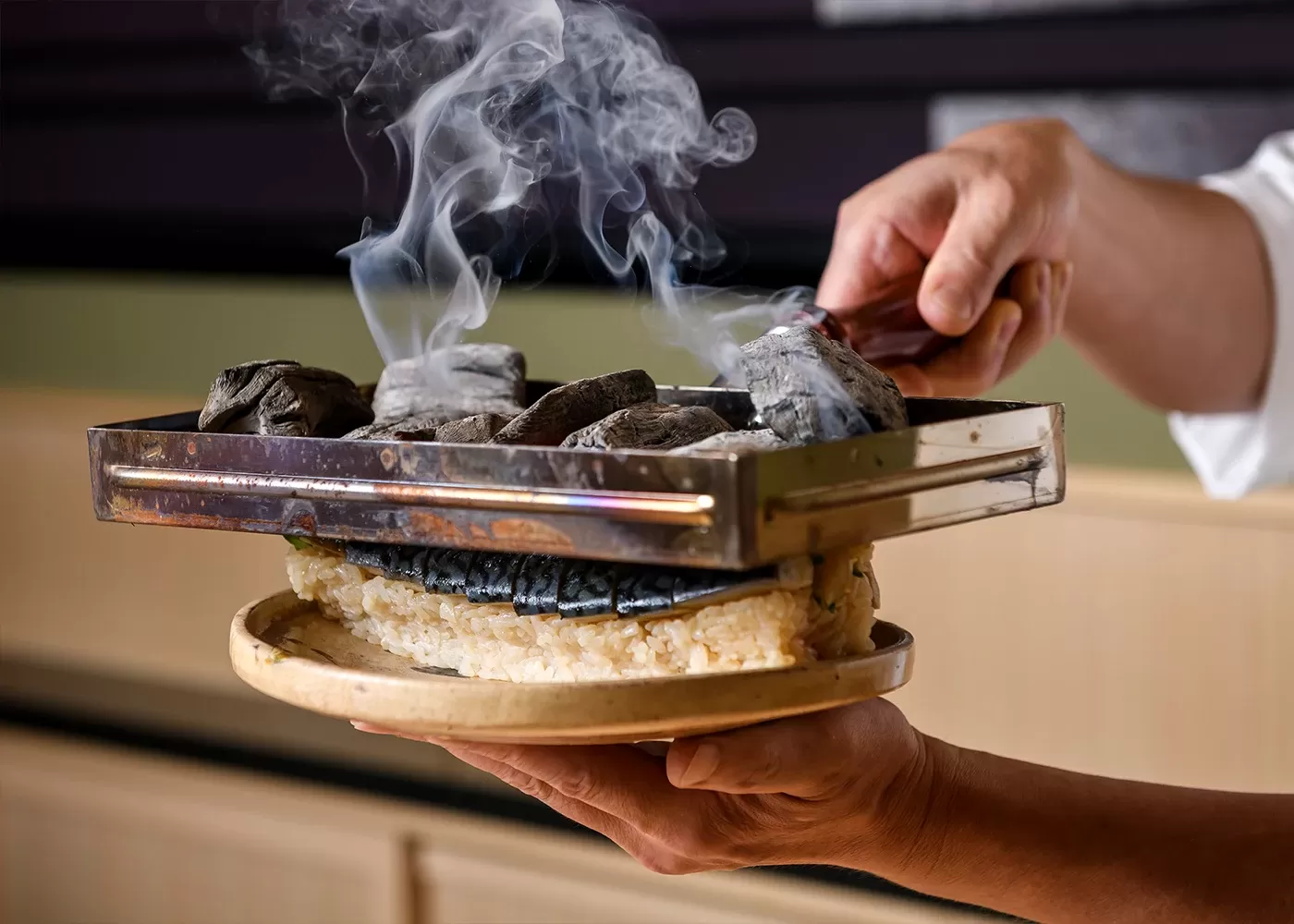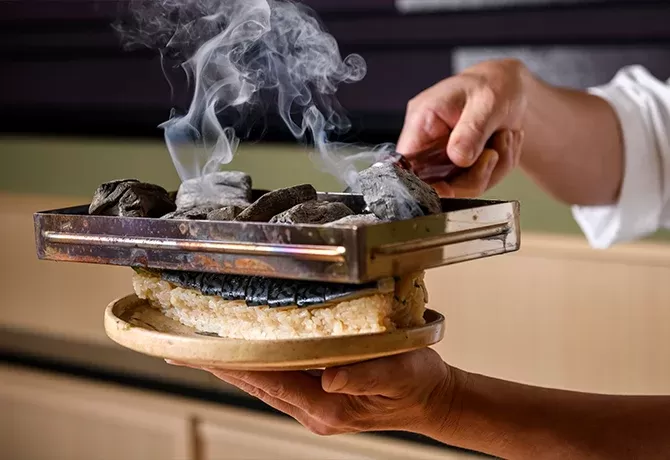 342 Bowery, New York, NY 10012
Offerings are hyper-seasonal, and the menu slowly changes as fish come in and out of season. However, a mainstay is the signature pressed saba sushi: cured mackerel pressed to a tightly packed bed of rice and torched with a handheld binchotan charcoal grill, which is then cut into individual pieces and served with a sheet of nori.
You've got good taste. We've got the specialist knowledge. As a Quintessentially member, you have a priority seat at every Michelin-starred restaurant, speakeasy cocktail bar, and chef's table experience – anytime, anywhere. Click here to discover membership.