Cooler temps, apples on the menu, and a kaleidoscope of colours on the surrounding trees: it's autumn in New York. And while the leaves in Central Park are indeed glorious, to get the full fall effect, we suggest heading a couple hours north to the Catskills and Hudson Valley region, which rival New England for extraordinary fall foliage.
The region surrounding the Hudson River and the Catskill Mountains is aflame with colour in September and October, and the season's bounty is on display at restaurants across the area. It's prime time for hiking and biking, and boating on lakes is still prevalent before it gets too cold. But definitely plan ahead: it's one of the most popular fall weekend getaways for New Yorkers.
Where to stay
The heyday of the Catskills Dirty Dancing-style hotel is long over, but the area has experienced a significant renaissance in the last decade after a prolonged slump. Now, there's a serious crop of luxury boutique hotels to stay at.
Wildflower Farms, an Auberge Resort, opened last year with posh, modern cottages spread out over the property's 140 acres. A spa, pool, gym, restaurant, and speakeasy-style bar keep guests busy, along with activities like cooking and baking classes, hiking, and pottery workshops. There's also a farm, complete with egg-laying chickens that guests can visit to collect their breakfast ingredients.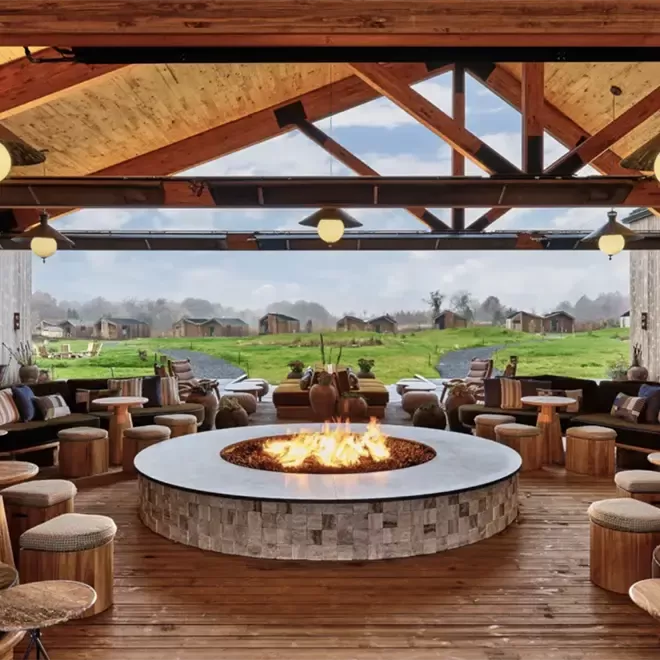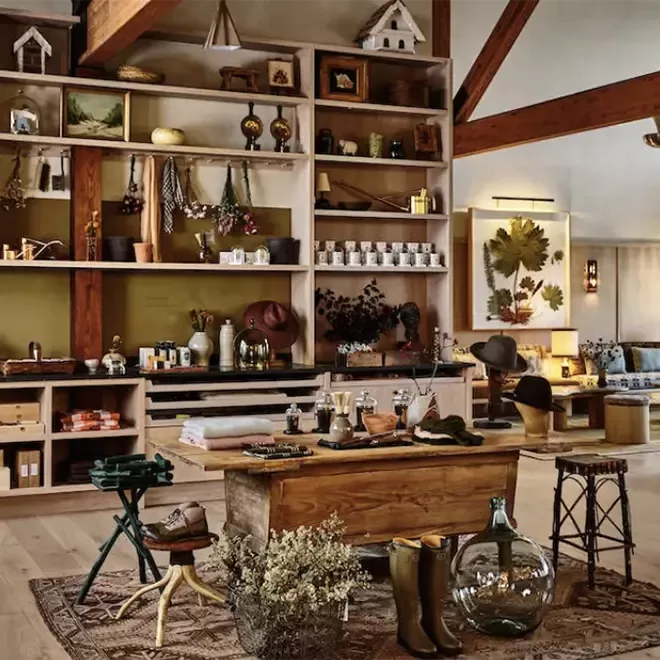 Wildflower Farms, an Auberge Resort
Also opened last year, The Chatwal Lodge is the sister property to the beloved The Chatwal in Manhattan. The exclusive luxury hotel is nestled within the 18,000-acre Chapin Estate, a private wildlife reserve with miles of colourful forest. There are 11 cushy cabins, which are really more like stone houses with fireplaces, deep soaking tubs, and outdoor spaces overlooking the Toronto Reservoir, where guests can boat and go fly fishing.
Kenoza Hall is a 55-acre lakefront retreat with a meticulously restored white clapboard house dating back to the 1880s with 22 deluxe rooms, a bar, and a gourmet restaurant. Behind the main building is a swimming pool and Hemlock Spa, as well as ten new luxe bungalows, each with private porches, gas stoves, and soaking tubs.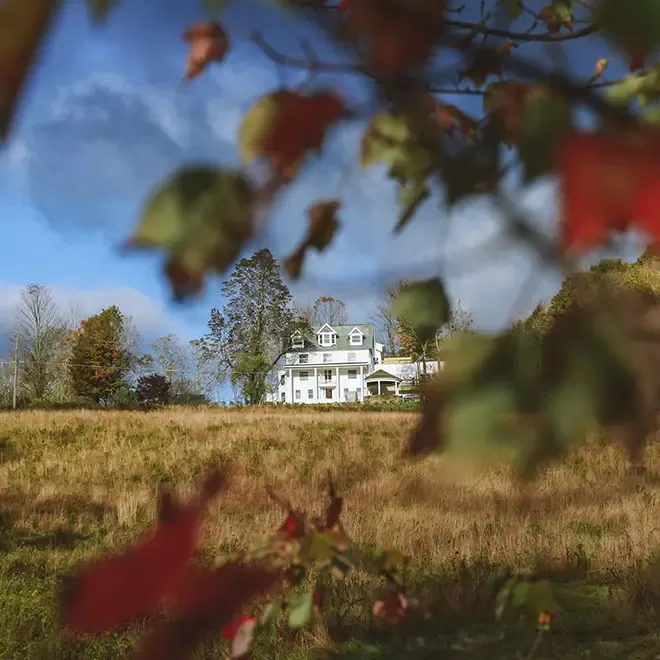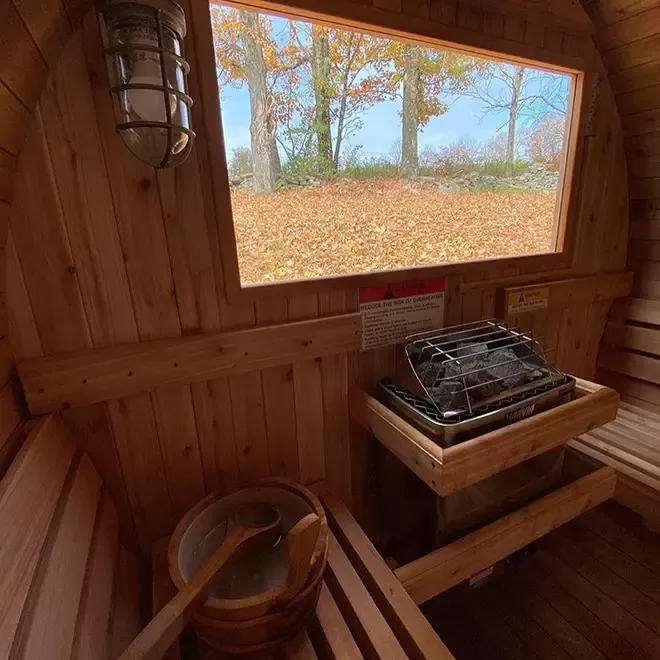 Kenoza Hall
INNESS is situated on 225 bucolic acres. There are 28 minimalist cabins, a 12-room farmhouse, a restaurant and private guest-only lounge, a nine-hole golf course, tennis courts, two swimming pools, and hiking trails. A wellness building with a spa and fitness centre is set to open later this year.
Eat and drink
It's no surprise that a region known for its farmland has top-quality restaurants serving exceptional food – and it doesn't hurt that acclaimed chefs from NYC tend to move here for the next phase of their careers. While each of the hotels mentioned has excellent restaurants, it's also worth exploring a bit farther afield.
The seasonally driven tasting menu at the award-winning The DeBruce in Livingston Manor is unforgettable and a perfect way to truly experience fall's abundance. Further west in Bovina is Brushland Eating House, a stylish spot on the first floor of an old farmhouse offering a weekly changing menu. Peekamoose in Big Indian has been around for 20 years and sets the standard for farm-to-table fare and legendary hospitality. There's a formal dining room and a walk-in-only tavern, both offering seasonal cuisine.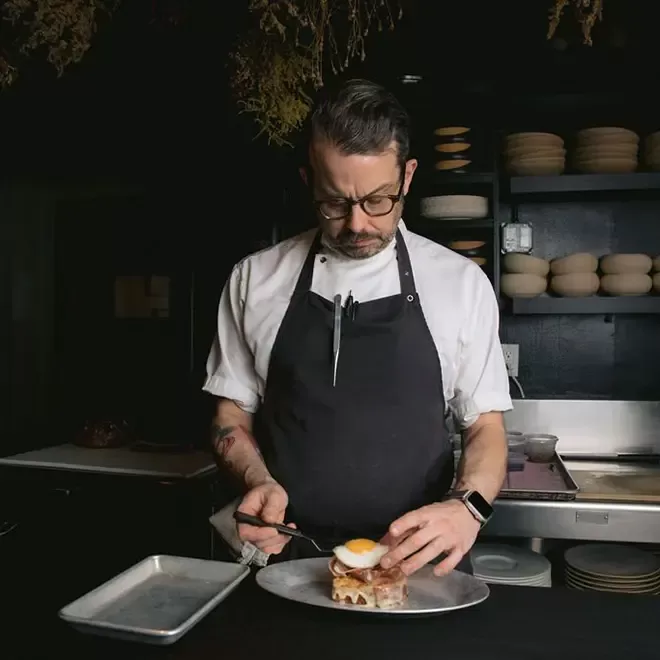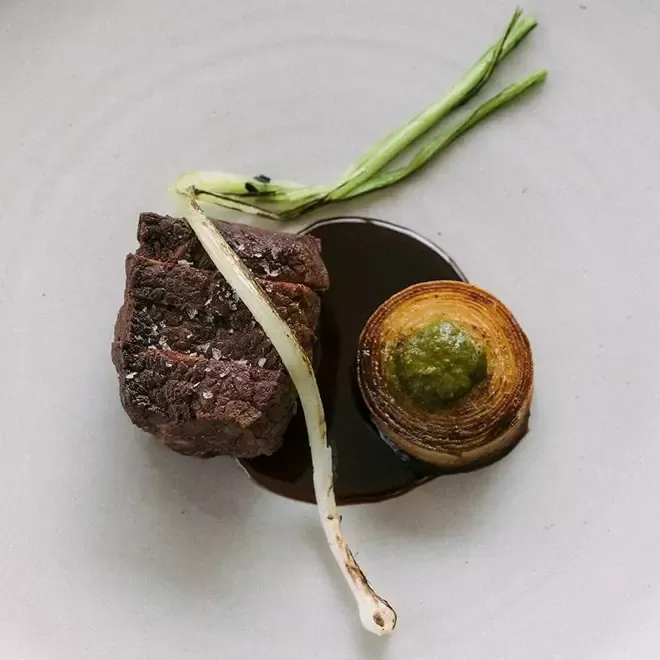 The DeBruce
Enjoy lunch on an apple orchard at Westwind Orchard for something more casual. You can sip their hard ciders and eat freshly made pizzas, pasta, and salads with ingredients grown on-site. They also have a farm shop where you can buy their homemade jam, apple cider vinegar, honey, and maple syrup.
The larger cities of Hudson, Kingston, and Rhinebeck offer many options. A few favourites include Café Mutton, Wm. Farmer & Sons, Backbar, Feast & Floret, Lola, Sonder, The Amsterdam, and Terrapin. For a sweet treat, ice cream from Alleyway in Saugerties or Culture Cream in Hudson are both delicious; for baked goods, the multiple locations of the Bread Alone cafes are excellent; alternatively, try the beautiful Jeffersonville Bakeshop or the doughnuts from Gracie's Luncheonette in Leeds.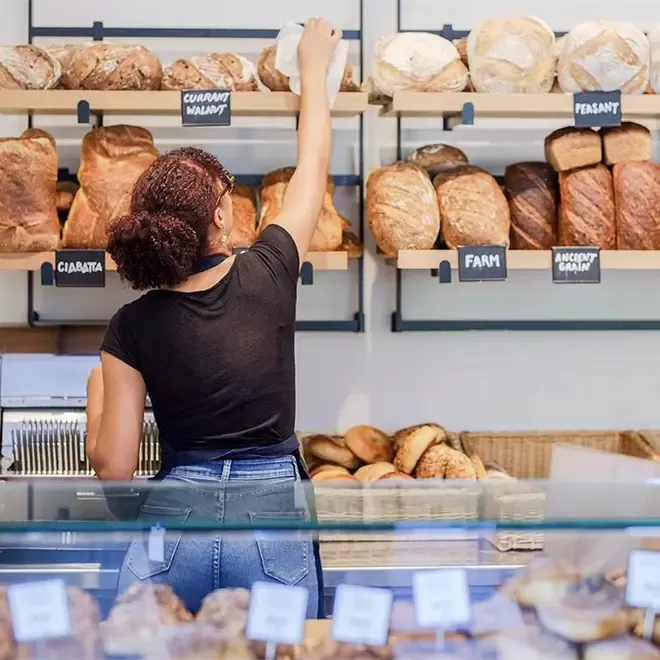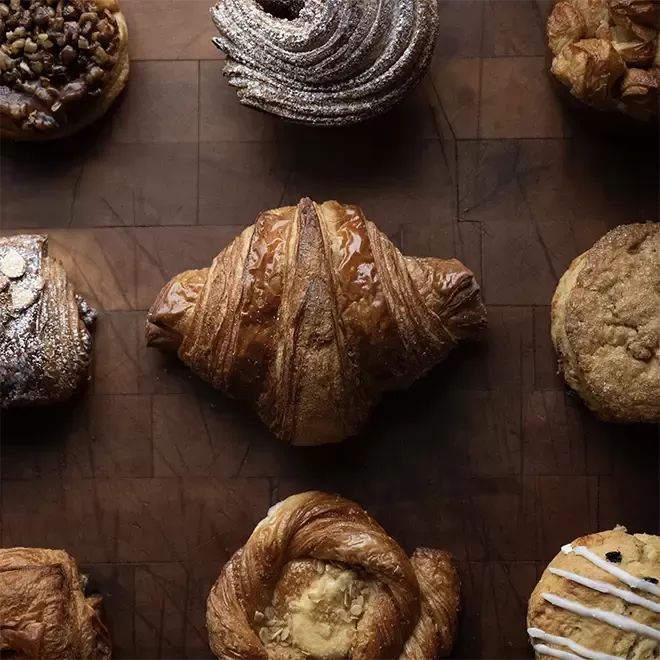 Bread Alone
There are now dozens of wineries, distilleries, and breweries in the Catskills and Hudson Valley, and many are worth a visit. We suggest checking out the Catskill Provisions Distillery, which produces whiskey, gin, and vodka made with local honey; Dutch Spirits, which has an illustrious bootlegging past; and Lasting Joy Brewery, featuring beers brewed with locally grown ingredients in a stylish tasting room. Our favourite wine bar is Sunshine Colony in Livingston Manor.
Spot colourful leaves
The great outdoors is why most New Yorkers head north, and the Catskill Mountains and Hudson River banks put on quite a show come fall. Hiking trails are one of the best ways to see magnificent fall foliage: our pick of the region's best trails include Overlook Mountain Trail in Woodstock – boasting a 60-foot fire tower at the summit offering incredible panoramic views that are a rainbow of reds, oranges, and yellows in fall – or Kaaterskill Falls Trail, which leads to a 260-foot waterfall surrounded by trees.
There are 50 miles worth of trails inside the Minnewaska State Park Preserve; Harriman State Park, Hudson Highlands State Park Preserve, and Bashakill Wetlands are a few other prime foliage hiking spots.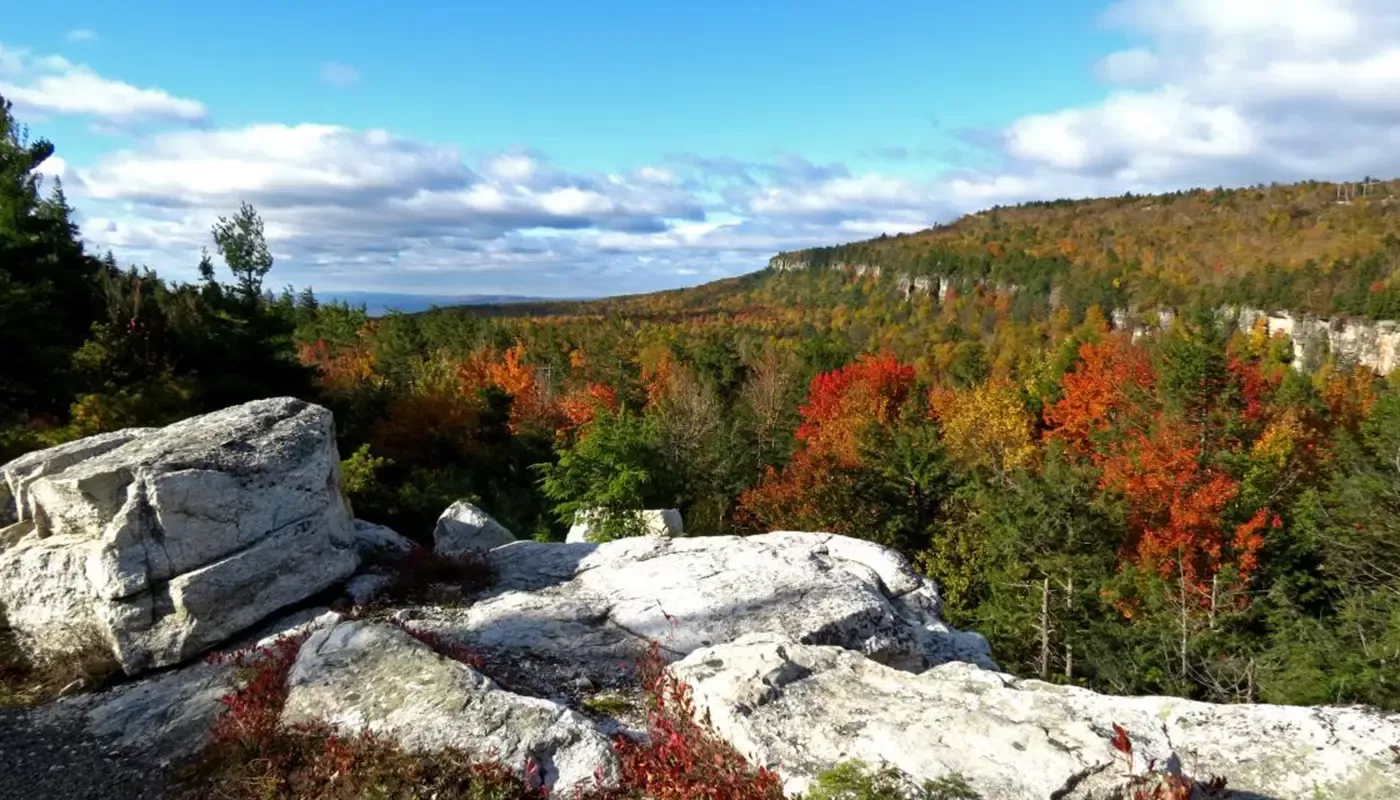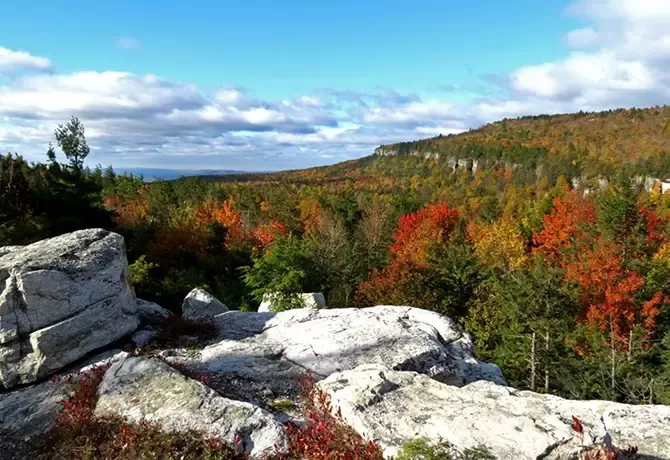 Minnewaska State Park Preserve
Not up for a hike? At Hunter Mountain, you can take a chairlift to the top for epic views. To drive your way through the scenery, motor along the 52-mile Catskill Mountains Scenic Byway or the Mountain Clove Scenic Byway. For a bit of art with your nature, visit one of the outdoor sculpture gardens like Storm King Art Center, Art Omi, or Opus 40. Pine Hollow Arboretum, Boscobel in Garrison, and Olana in Hudson all feature stunning manicured landscapes that light up in fall.
Think you've seen it all? Think again. Our global network of dedicated travel specialists plans one-of-a-kind, tailor-made travel experiences to make every trip your best yet. Find out more about Quintessentially Travel here.