As it turns out, sharing food is a divisive issue. Some love sharing a parade of small plates with friends, whilst others can think of little worse than one dessert with two spoons. However, as popularised by The Lady and the Tramp, there's no denying the romance of quite literally sharing a meal with another. In that spirit, we've selected seven of our favourite dishes for two in and around London – let the romance begin.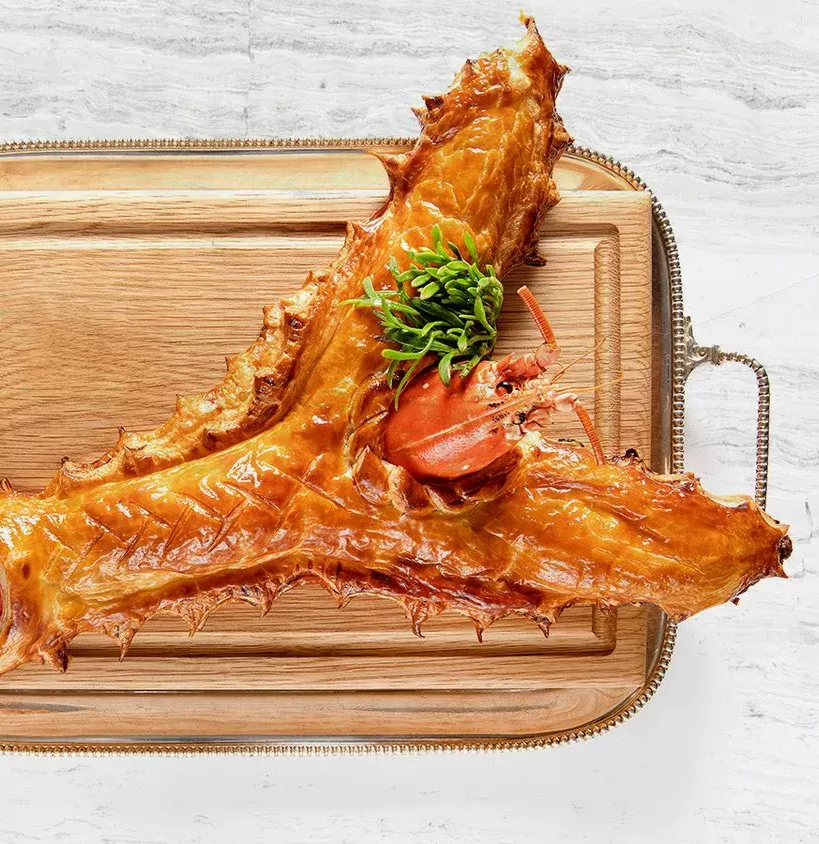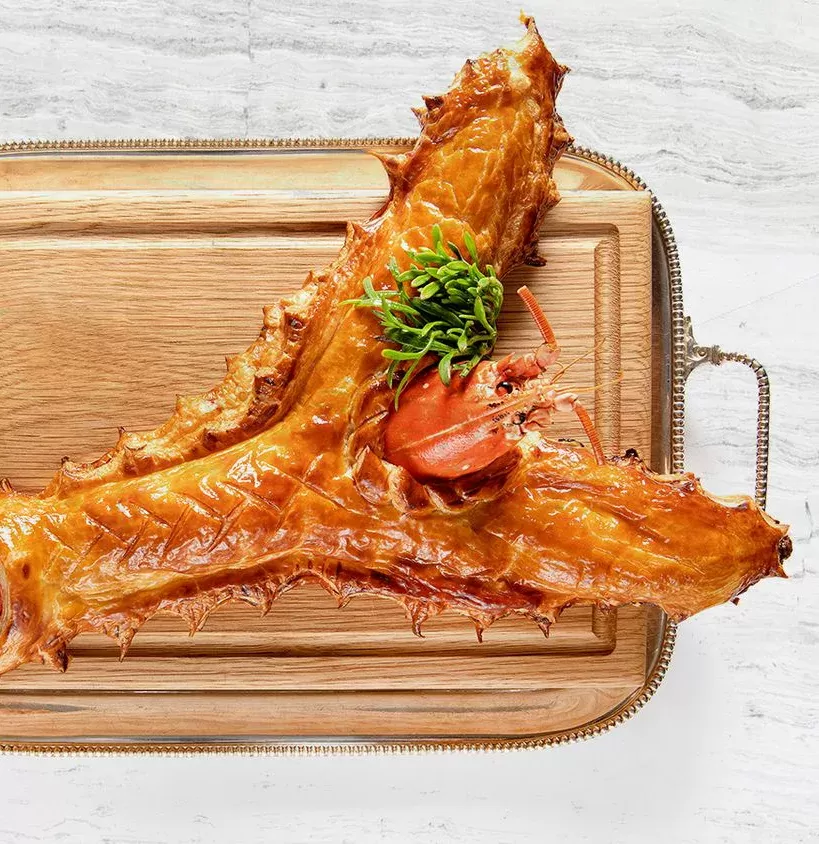 Claridge's, Brook Street, W1K 4HR
Lobster wellington at Claridge's
This showstopping centrepiece is one of the signature dishes at Claridge's. Designed for two to share, it's fashioned in the shape of a lobster and filled with a decadent mixture of prawn mousse and sweet lobster meat with a jug of lobster reduction on the side. After eating, slink off to the pastel pink Painter's Room bar for a Painter's Negroni.
Spaghetti al tartufo at Jacuzzi
There's theatre aplenty at this new restaurant by Big Mamma Group, including its truffle pasta for two, served tableside out of a large pecorino wheel and topped with lots of fresh black truffle. Sharing dessert is also possible with its chocolate fondue for two, which comes with homemade churros for dipping.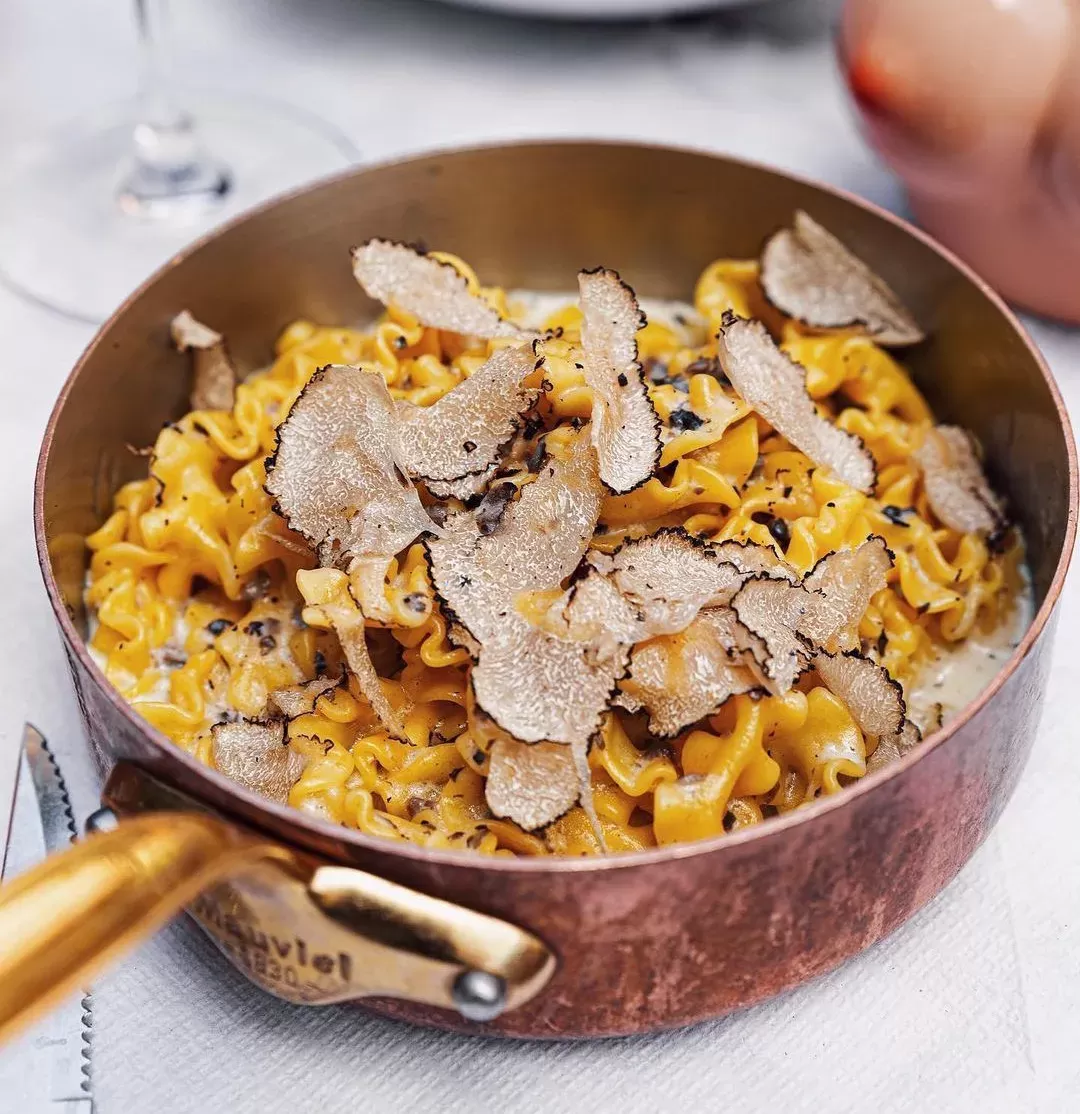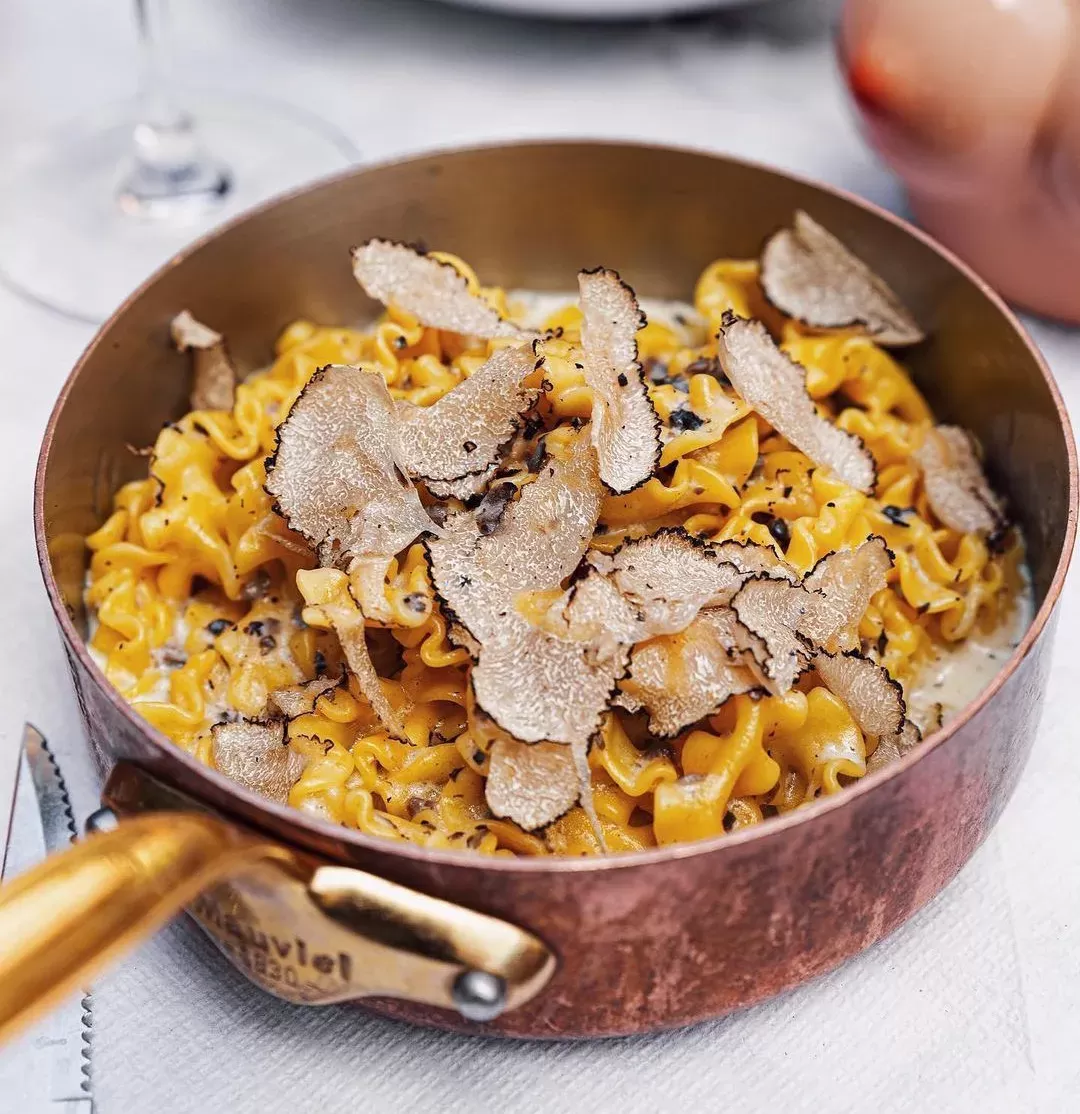 94 Kensington High St, W8 4SJ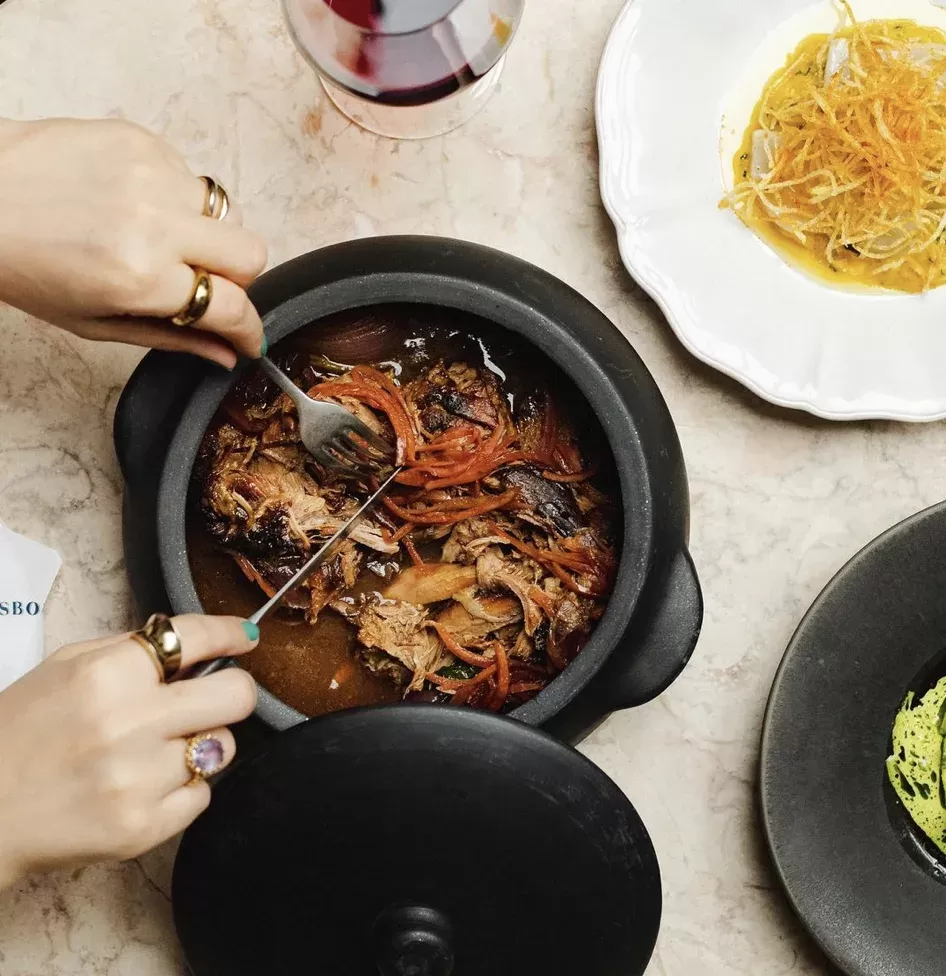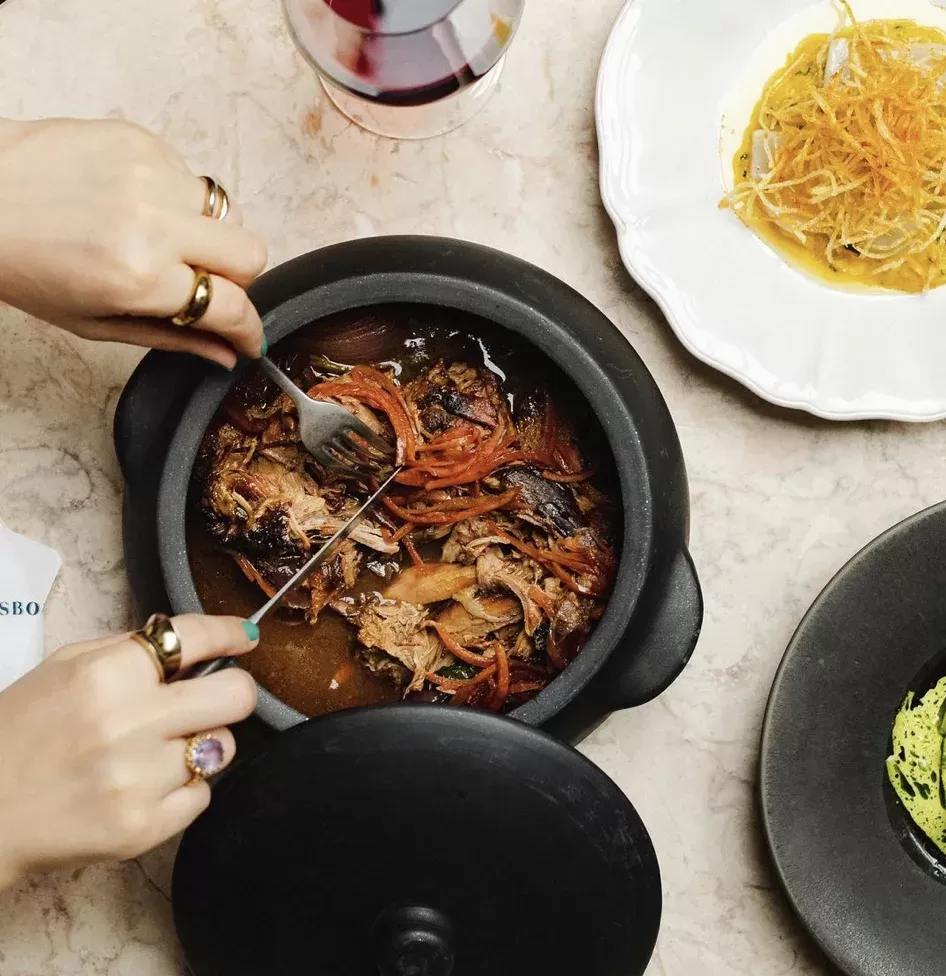 30 Charlotte St., W1T 2NG
Chanfana at Lisboeta
Lisboeta – Nuno Mendes's 'love letter to Portugal' on Charlotte Street – has an entire menu dedicated to dishes to share. Our pick? The chanfana: tender lamb shoulder swimming in a rich, red wine stew. Order extra bread to mop up every drop of the sauce, and round things off with the almond tart, also big enough for two.
Lobster pie at Mount St. Restaurant
As befitting of a restaurant filled with a £50 million art collection, the lobster pie at Mount St. Restaurant is immaculate. The two-handled silver dish – served to the King himself when he dined here last year – is topped with a thick, golden-brown crust, from which bursts the head of a lobster. Also look out for on-theme art pieces around the dining room, including Lobster by Andy Warhol and A Plate of Prawns by Lucien Freud.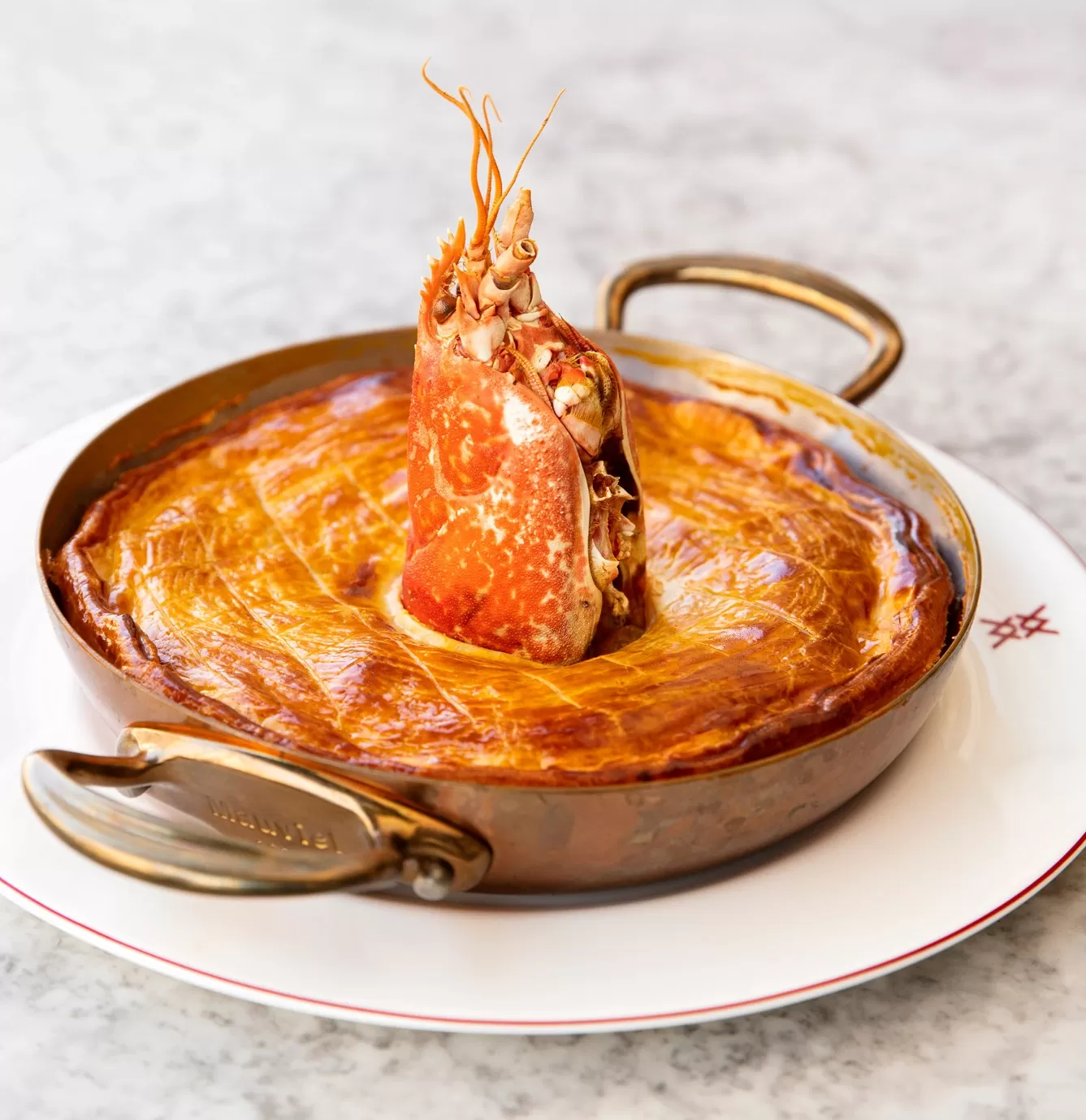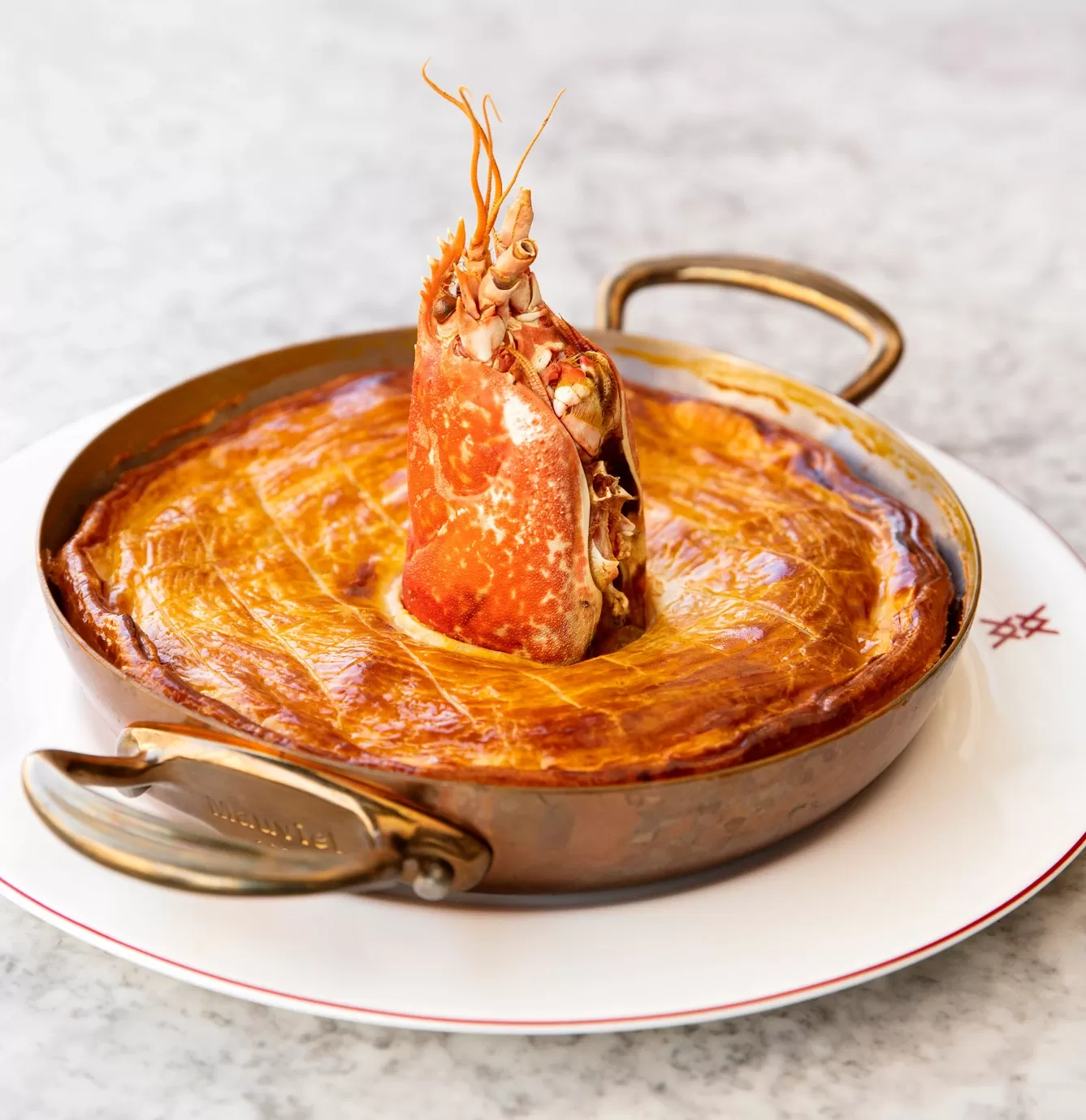 41–43 Mount St, W1K 2RX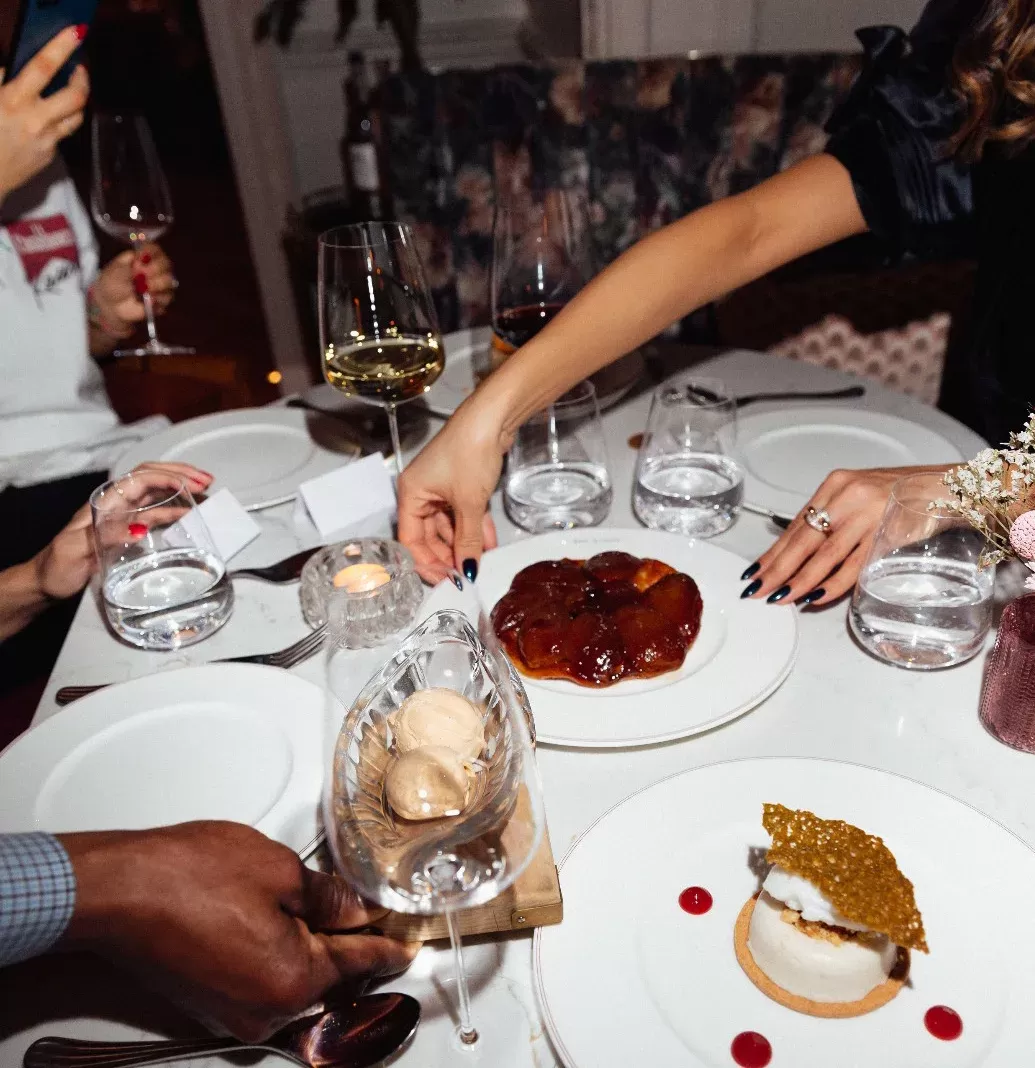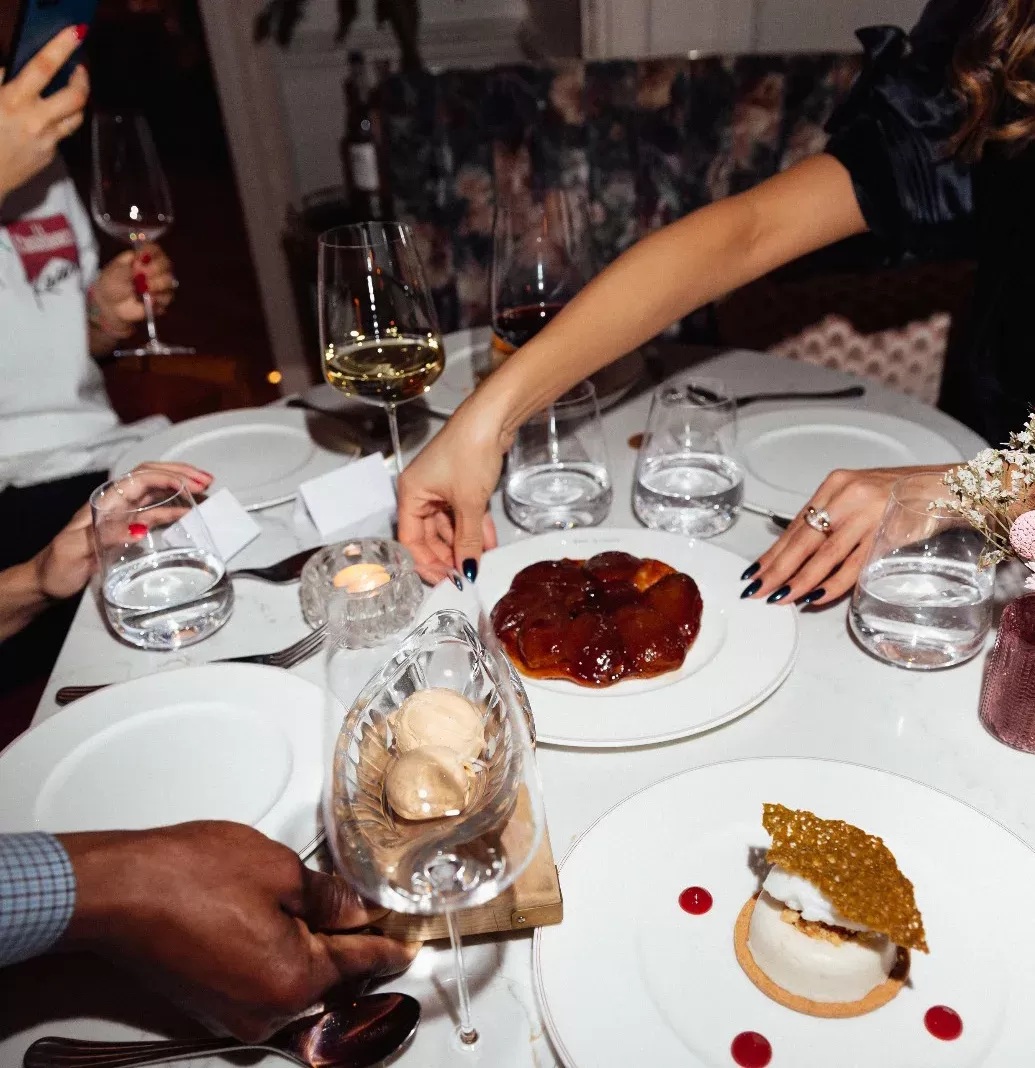 75 Sloane St, SW1X 9SG
Pear tatin at The LaLee
Finally, to dessert – and first, to tart tatin. The LaLee's version is filled with caramelised pear and is just about big enough for two – although you'll want to ensure you get the lion's share of the cider ice cream it's served with. Ask the helpful sommelier to suggest a paired wine; something French and white will do nicely.
Jasmine and apple brioche at Sachi
If you're looking to impress, Pantechnicon is the place to go; a drink on its roof terrace overlooking London is as romantic as they come. To eat, head to the basement to find Sachi – a brilliant Japanese restaurant set amongst the building's old vaults. There will be a special sharing omakase on Valentine's Day itself, but if you're not partaking, the jasmine and apple brioche for two is the perfect finale.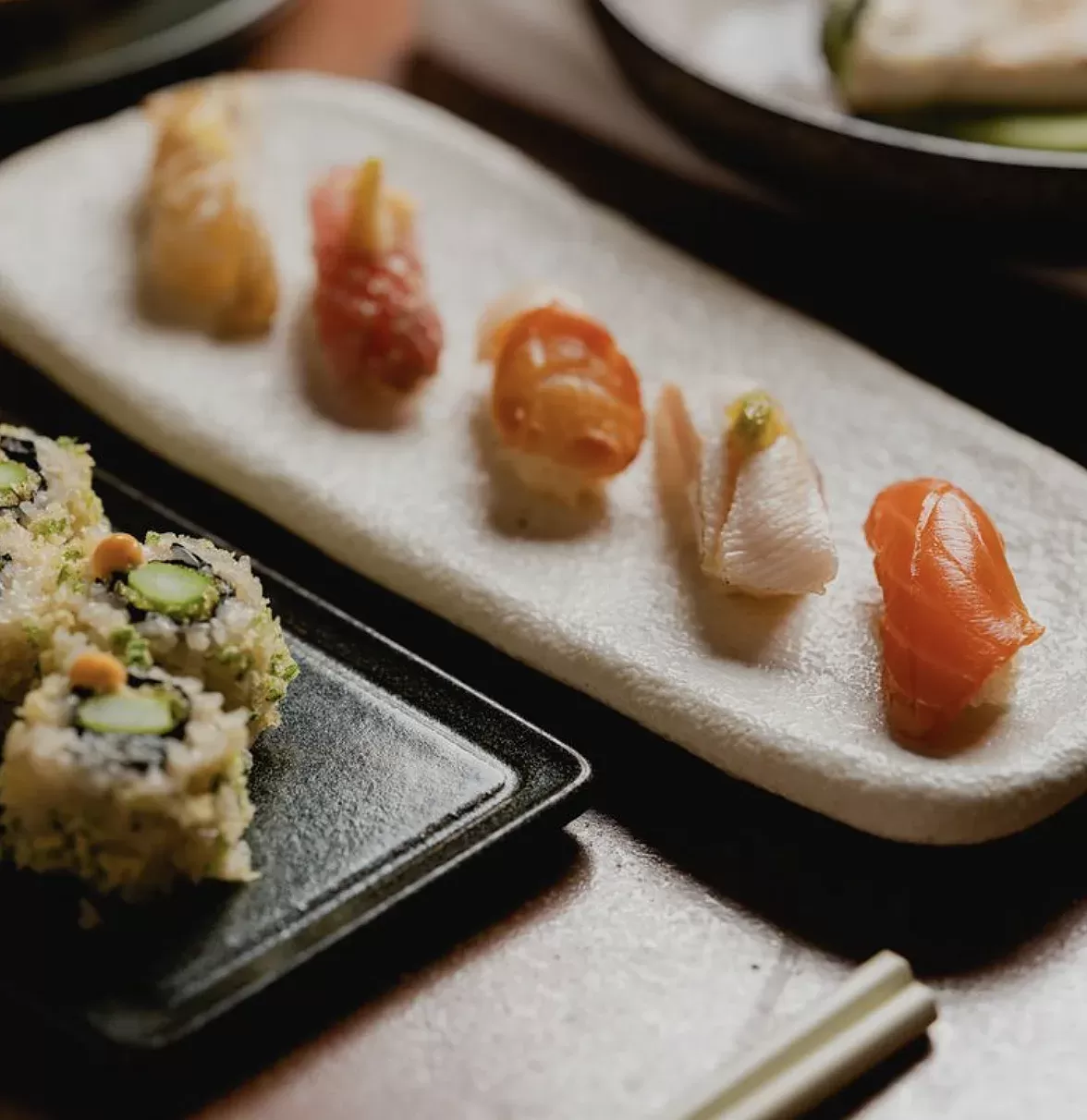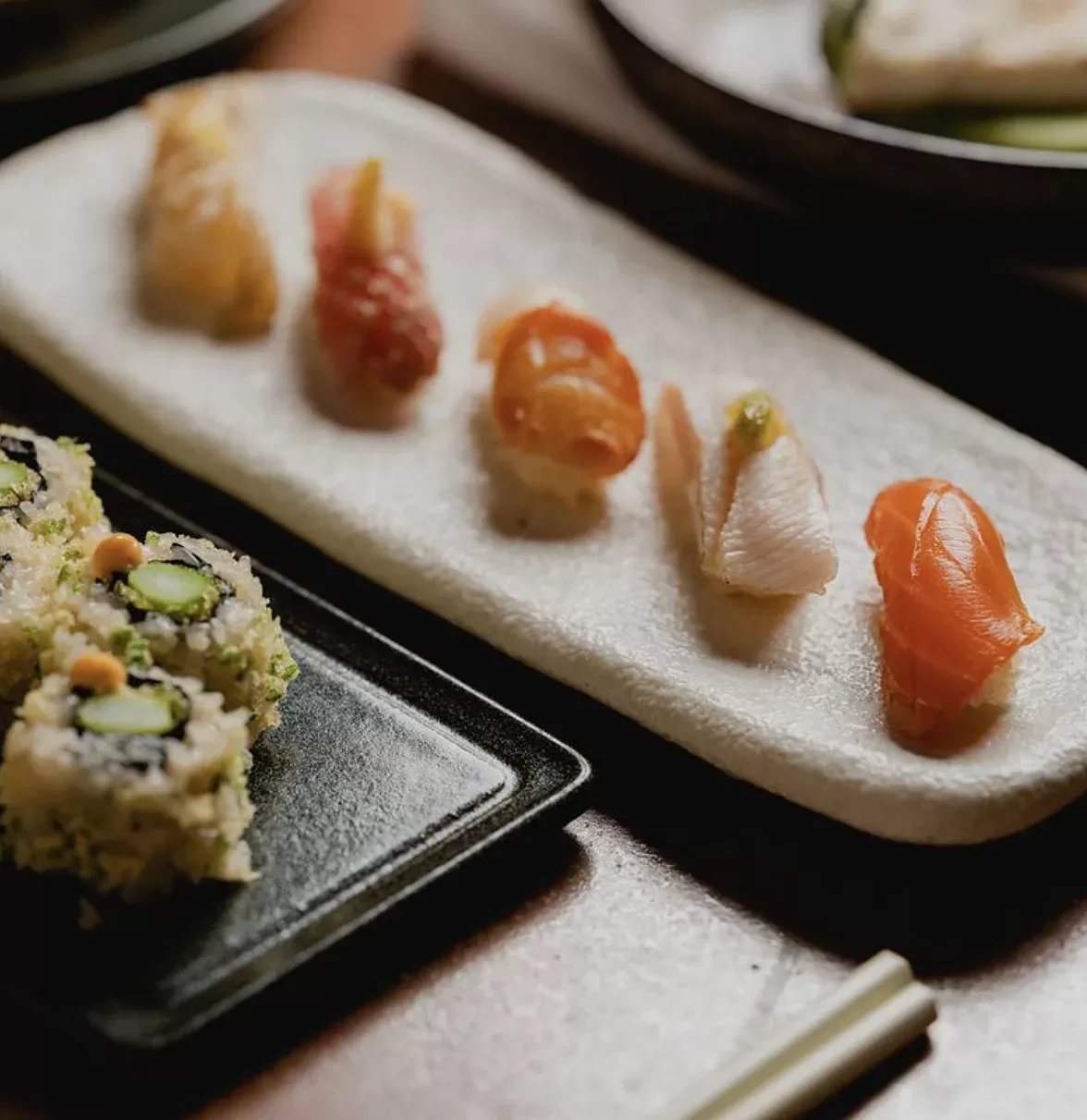 19 Motcomb St, SW1X 8LB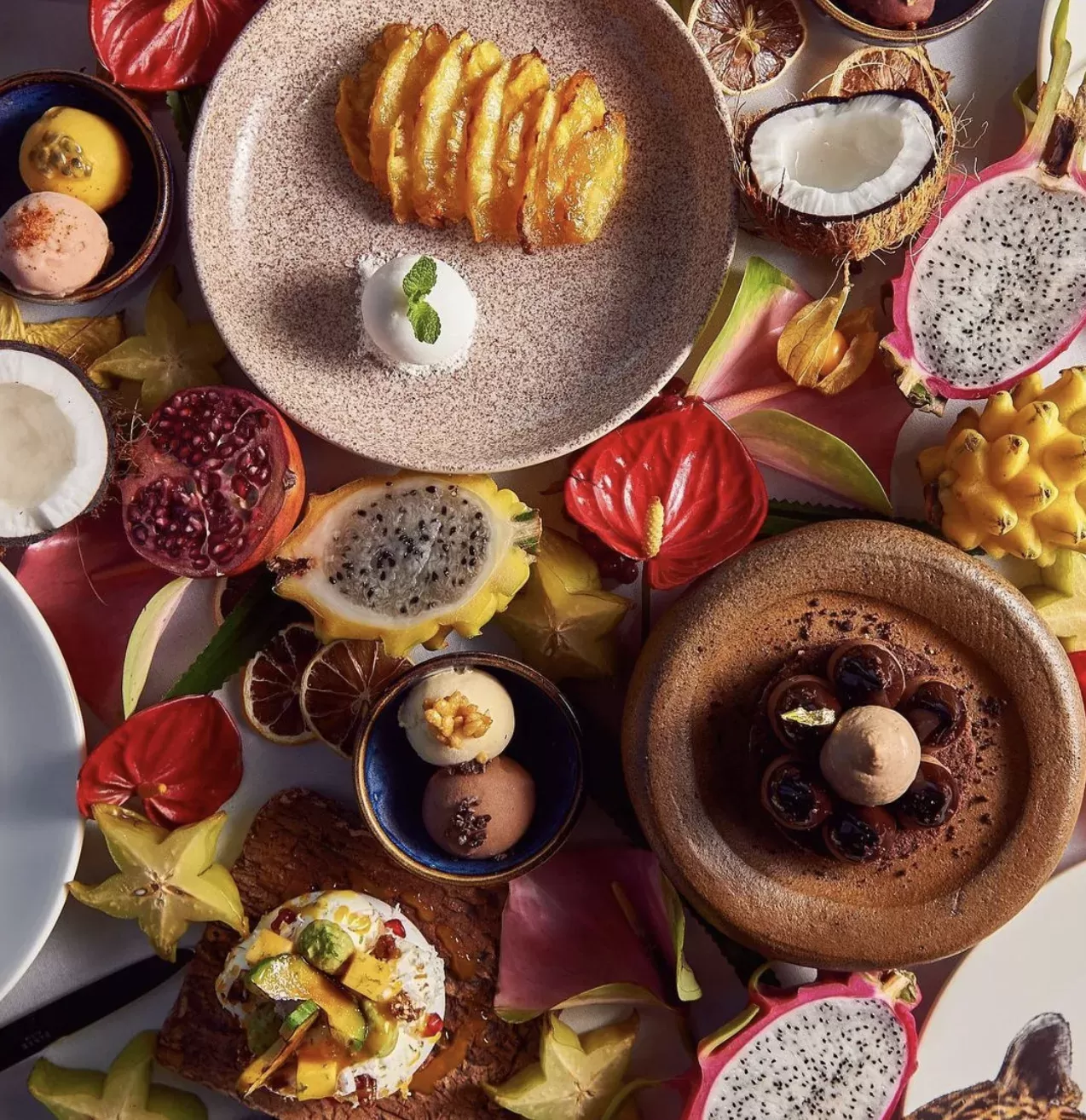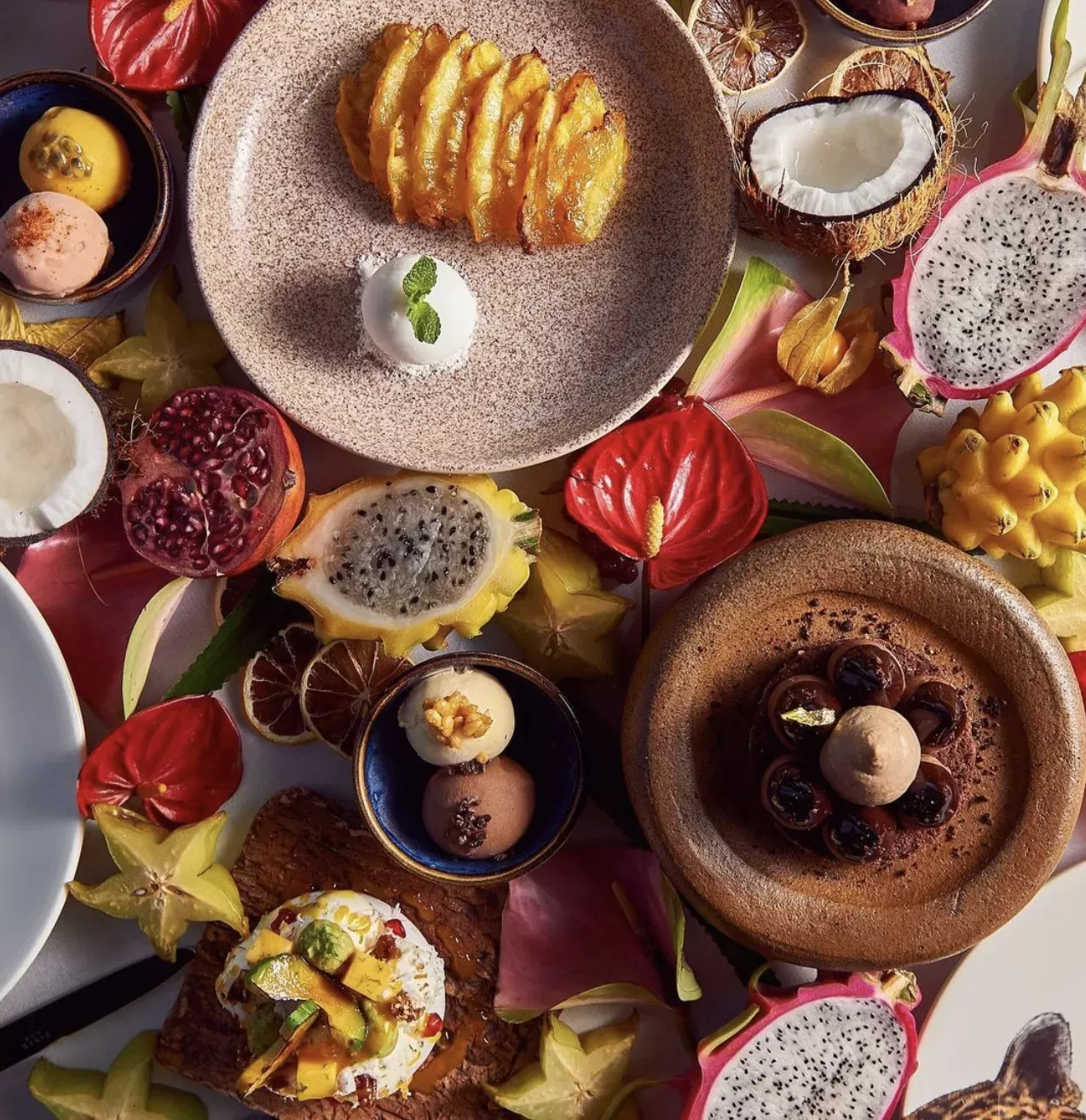 10 Berkeley Square, W1J 6BR
Seleccion de Postres at Amazónico
Why have one dessert when you can have them all? That's the attitude at ever-popular Amazónico which – along with some suitably decadent mains – serves a dessert platter to share. Further impress your date by smuggling them away to Amazónico's hidden club after dinner, or by securing a last-minute Valentine's table (which is possible if you're a Quintessentially member).
Looking for a last-minute dinner à deux? Quintessentially has access to pre-reserved tables at some of London's finest dining spots – speak to your lifestyle manager or click here to find out more about membership.