Parkin. Fat Rascals. Chippy teas. Yorkshire Pudding. And gravy. For goodness sake, don't forget the gravy.
So goes the typical perception of the food cooked and eaten in the north of England – a land of sweeping hills, soulful industrialism, and (supposedly) simple cuisine.
'Yorkshire cuisine is all about pride, heritage and history.' I'm speaking to Tommy Banks, the unofficial culinary king of North Yorkshire whose first two restaurants – Roots in York and The Black Swan at Oldstead – have been awarded a Michelin star apiece.
'Fat Rascals from Bettys in Harrogate, Parkin wrapped in greaseproof eaten from a biscuit tin, Henderson's Relish splashed onto cheese on toast, a proper brew made with Yorkshire Tea…'
However, Banks is part of a growing group of North Yorkshire-based chefs transforming the north into a powerhouse for modern British fine dining. At this year's National Restaurant Awards, The Black Swan – which also has a Michelin Green star – joins The Angel at Hetton, awarded its first Michelin star in 2022, in the list's upper echelons, taking places 47 and 27, respectively.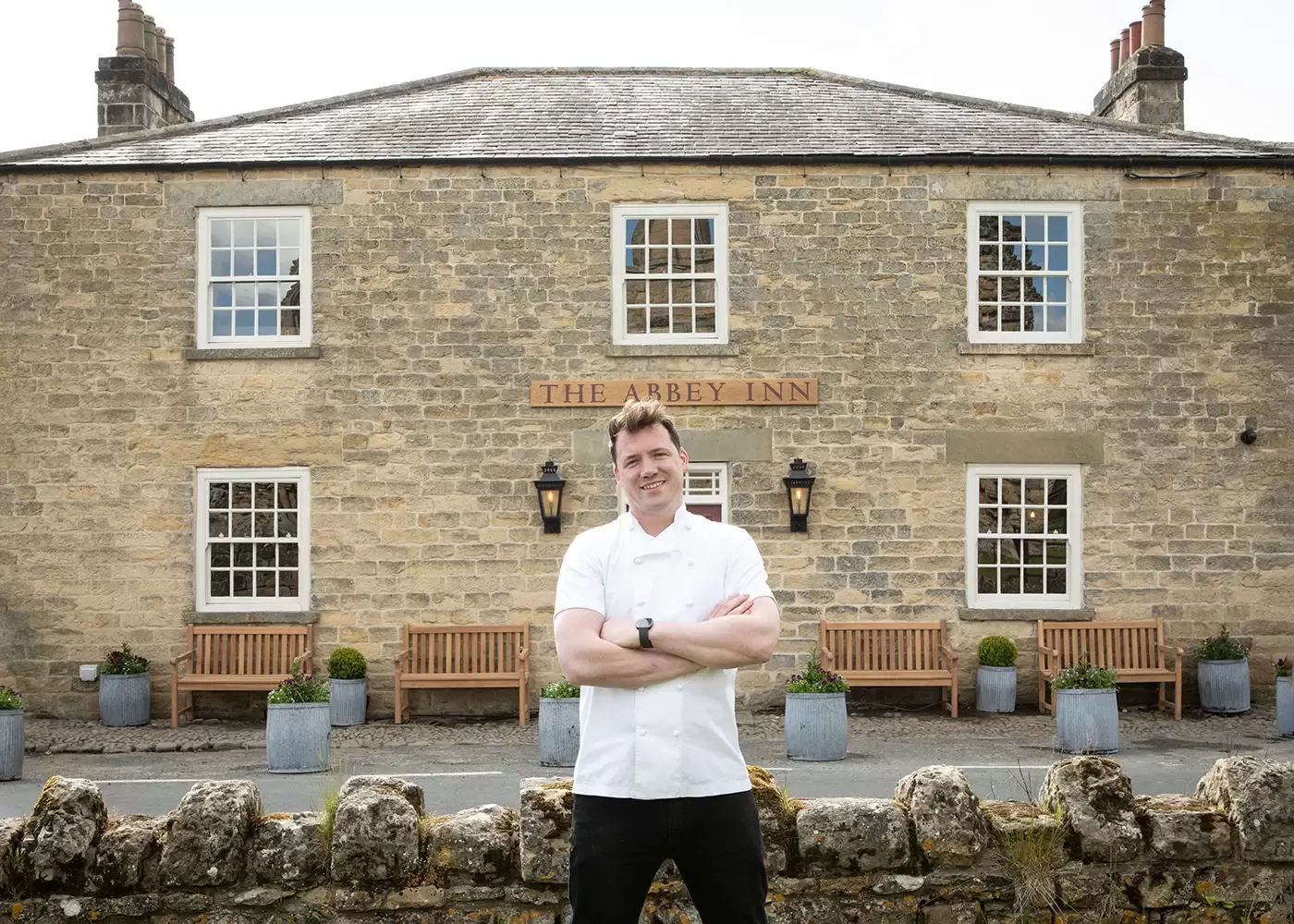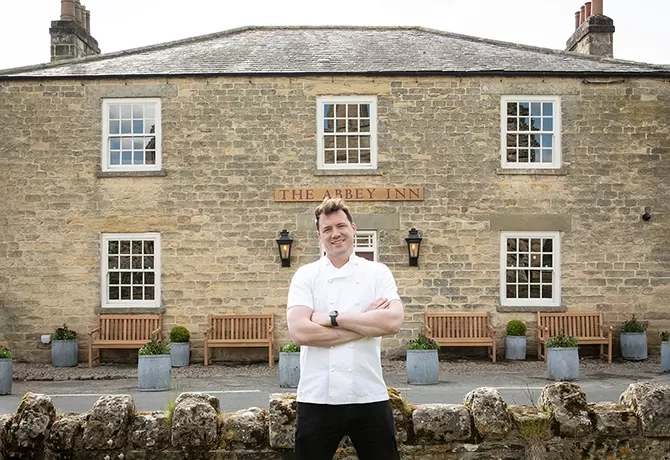 Tommy Banks
The ingredients for success were always there. Stretching from the western Yorkshire Dales to the easternmost coast of the North York Moors, North Yorkshire has enough geographical variety to grow belting British produce – something its chefs have known for years.
'We are lucky in North Yorkshire to have miles of coast, beautiful farmland and an abundance of woodlands and hedgerows for foraging,' says Banks. 'When I think of Yorkshire cuisine, I think of asparagus grown in Thirsk, Bridlington lobster, crumbly Wensleydale cheese and forced rhubarb from the Yorkshire triangle.'
'I think it would be fair to say that the north is becoming more and more of a "foodie" destination,' agrees Michael Wignall of The Angel at Hetton. 'Now North Yorkshire can offer visitors the best of both worlds: a beautiful destination, with some of the best culinary experiences in the UK.'
Such experiences aren't flashy, like your Amazónicos or Bacchanalias or Lucky Cats (although, incidentally, Lucky Cat is setting up shop in Manchester this month). On the way to snoop around Banks's newest pub, The Abbey Inn, we wind past stone-edged lanes and kale-green trees before a ruined abbey appears like a painting, its crumbling cloisters cast against purple-tinged thickets and clouds blooming in the sky like milk into tea. A few metres to the left stands the pub, where you can eat smoked beetroot, dry-aged steak, and huge, bacon-stuffed burgers.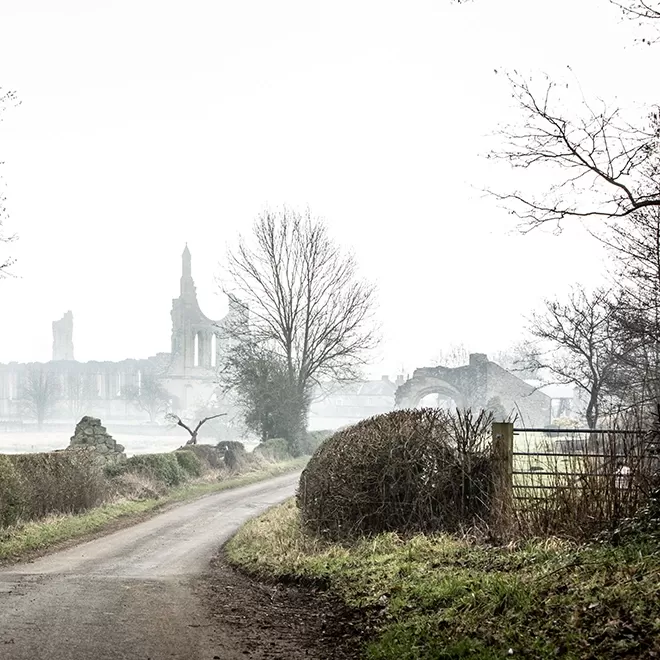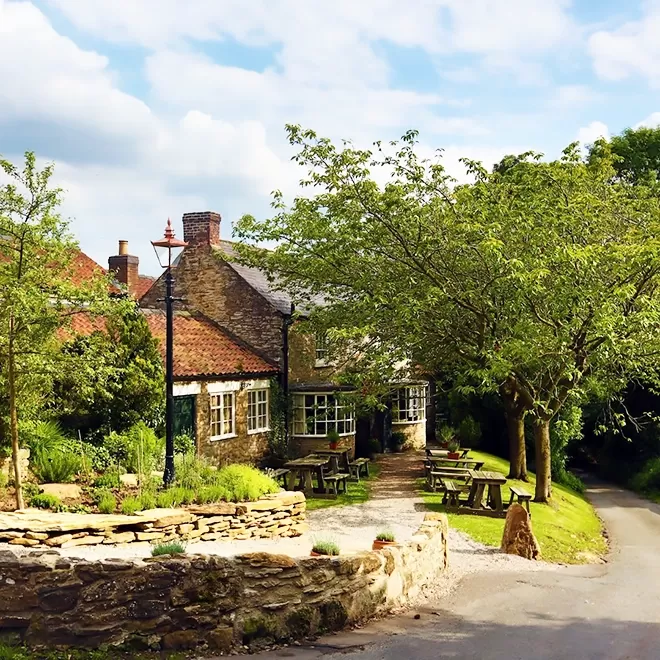 (L) The approach to Bylands Abbey | (R) The Black Swan
However, it's down the road at The Black Swan that Banks's innovation is at its best. Despite looking deceptively like a standard country pub (albeit with flagstone floors and 'Mouseman' furniture), the tasting menu showcases the upper potential of Yorkshire cuisine.
Everything we eat, from a deceptively meaty beetroot bathed in beef fat to a plump scallop topped with waifs of turnip, is pulled from the kitchen garden, local landscape, or Banks family farm. Interest, depth, and contrast are created through a wide array of pickled and preserved ingredients, which are kept in huge jars lining the walls. If you want to taste modern Yorkshire, this is it.
'Fine dining has become a lot more relaxed.' I'm now speaking with Liz Jackson, half of the husband-and-wife team behind The Hare – another wonderful restaurant with rooms marooned on a country road near Scawton. 'It's more accessible now, and I think it's because of more and more people wanting to know where their food comes from.'
The Hare feels like a place for those in the know. It's mostly filled by regulars, and, like The Black Swan, its dishes are seasonal and plucked from the local landscape. However, what sets The Hare apart is its intensely personal touches.
'Our menu is driven by personal tastes,' says Liz, referring to the regularly changing menu devised by her husband Paul, who is himself entirely self-taught. 'We aren't restricted to classic combinations of flavours; we do what we enjoy. So, some things might be a little bit different to what people might be expecting.'
After being greeted by a hug – this is Yorkshire, after all – we settle down around one of the handful of tables littered amongst the dining room, still styled like a 12th-century coaching inn. We eat strips of crab twirled with pink lady apple, a rather genius pairing of Longhorn and Chardonnay, and at one point tuck into a treasure chest packed with delicate eel-stuffed wafer cigarettes. It's fresh and friendly, comforting and creative.
And while there's not a Yorkshire pudding in sight, there is more than a dash of Yorkshire soul. You know what they say: it's gourmet up north.
Five of the best restaurants in North Yorkshire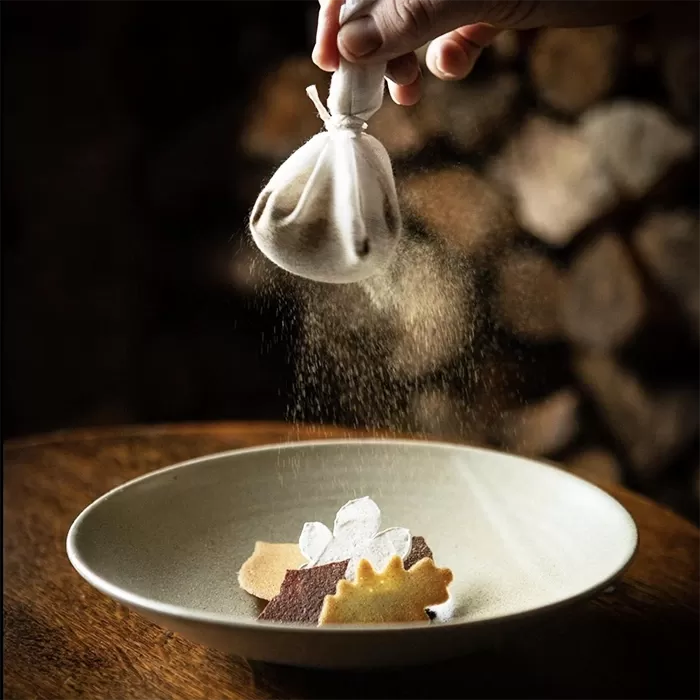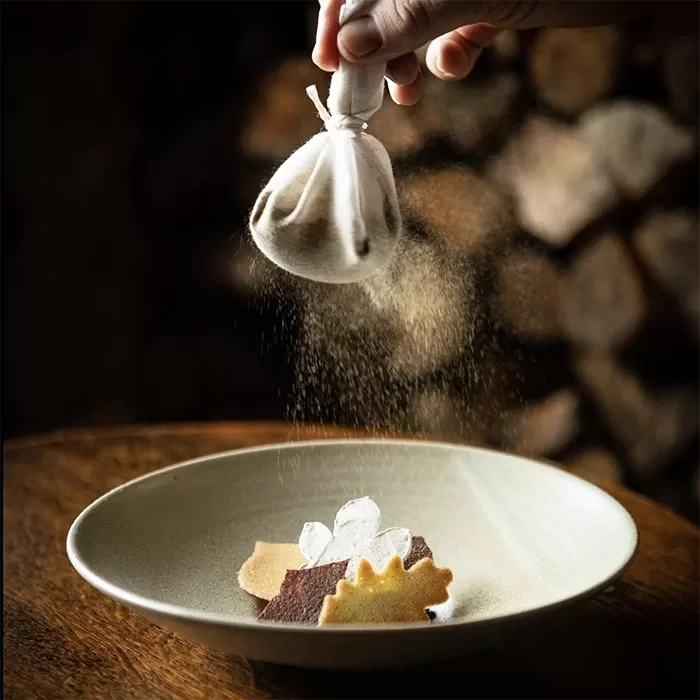 Oldstead, York YO61 4BL
The Black Swan at Oldstead
The flagship of the Banks culinary empire, this Michelin-starred restaurant also has nine stylish guest rooms – ideal if you want to make use of the wine pairing. Kick off your meal with a cocktail infused with locally foraged botanicals before heading upstairs for the 12- to 14-course tasting menu.
The Hare
Move fast for a booking at The Hare. It's only on Friday and Saturday evenings and tables are often filled months in advance. Everything from the table settings to the wine pairings is dreamt up by husband-and-wife team Liz and Paul and the menu changes often enough for this to become a regular haunt.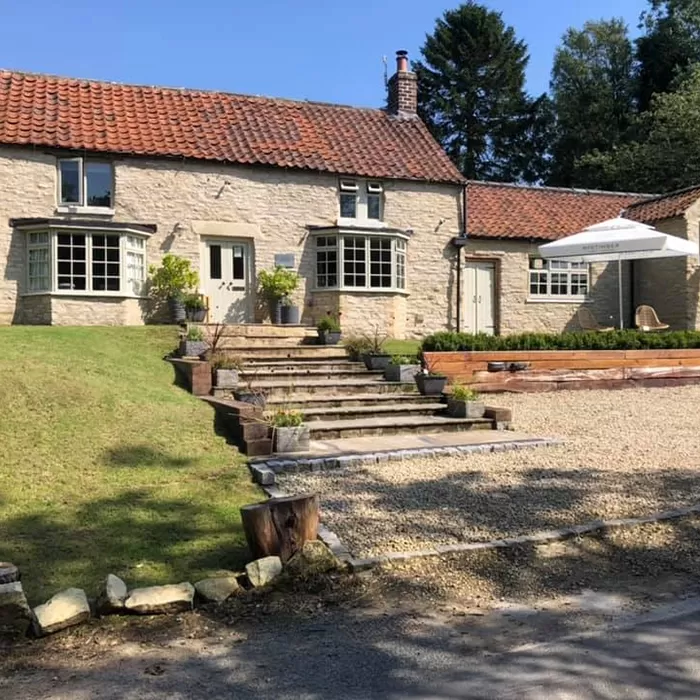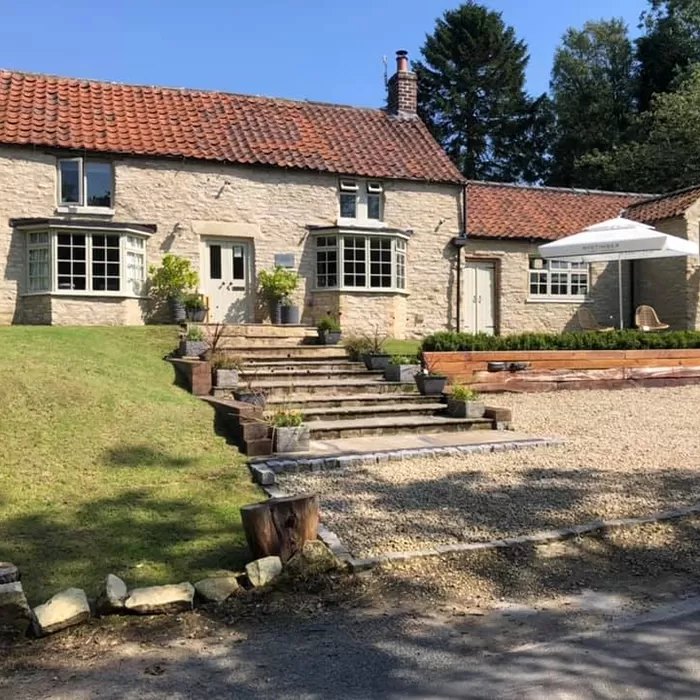 Scawton, Helmsley, Thirsk YO7 2HG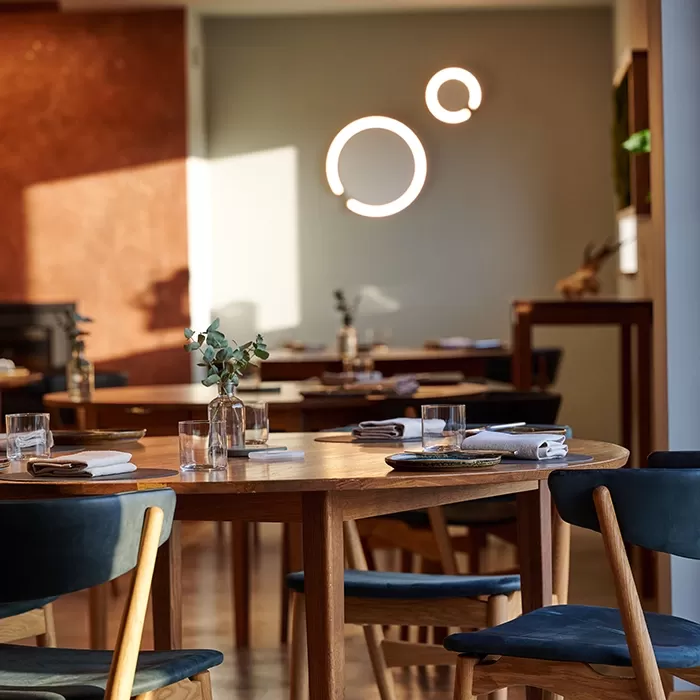 Back Ln, Hetton, Skipton BD23 6LT
The Angel at Hetton
One of Yorkshire's first gastropubs, every round of The Angel's eight-course tasting menu showcases the exceptional quality of North Yorkshire produce. You can also stay over in one of 15 rooms, with a further five opening in September – including a private suite in the wine cave.
Shaun Rankin at Grantley Hall
This is what you think of when 'fine dining' and 'Yorkshire' fall in the same sentence. Case in point: the opening course arrives with a teapot of beef tea. The setting is also spectacular; all ten courses of the Michelin-starred 'taste of home' menu are served in Grantley Hall's grandiose old music room.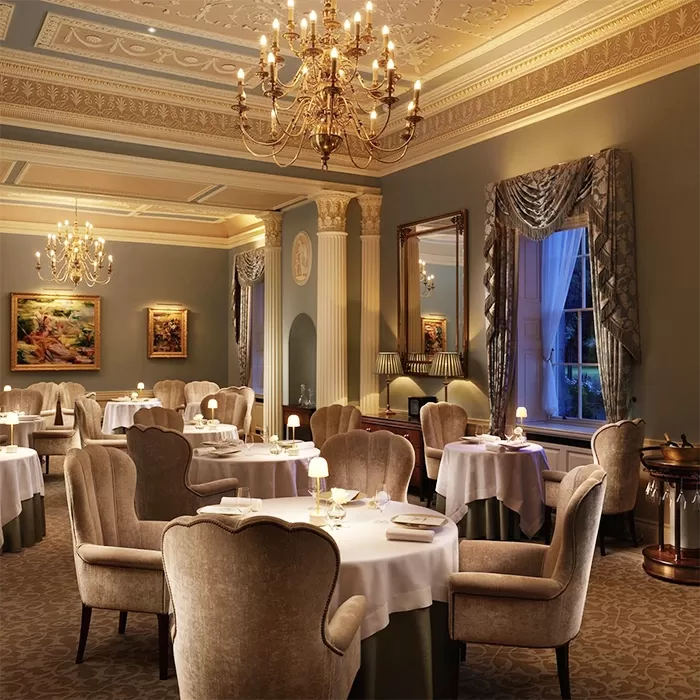 Grantley Hall, Ripon HG4 3ET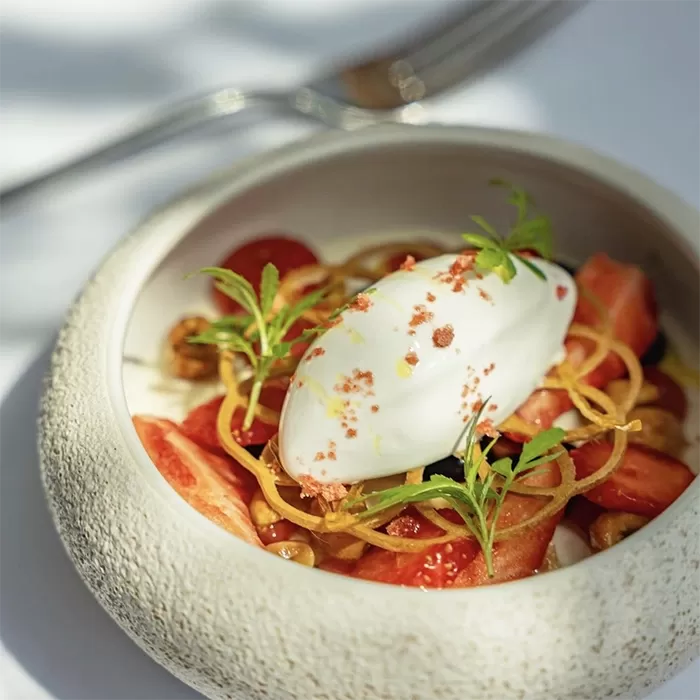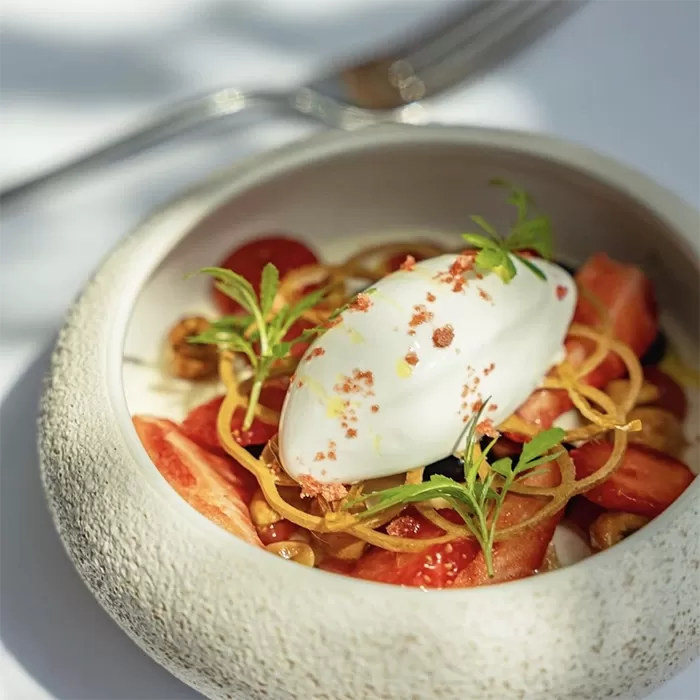 Main St, Harome, Harome, YO62 5JE
Star Inn at Harome
This gloriously countrified restaurant is housed in a thatch-roofed cottage that's not really on the road to anywhere – which is precisely its charm. Whitby-born chef-director Steve Smith makes full use of Yorkshire produce, whether dressed Whitby Crab, lamb hotpot, or elderflower-laced Lindisfarne oysters.
You've got good taste. We've got the specialist knowledge. As a Quintessentially member, you have a priority seat at every Michelin-starred restaurant, speakeasy cocktail bar, and chef's table experience – anytime, anywhere. Click here to discover membership.