This charming port city on Spain's Costa Blanca is a favourite of young and creative people. A relaxed sensibility and a good Habano are part of the pleasant lifestyle here.
Alicante, a city of 300,000 inhabitants, boasts a beautiful seafront promenade. To set the mood, we recommend a welcome cigar at the marina. The colonial architecture and picturesque squares with narrow streets evoke memories of Cuba. Just like its twin in Havana, the imposing fortress of the Castillo Santa Bárbara towers high as a landmark above the city.
Smoking on public terraces is mostly outlawed in the autonomous Comunidad Valenciana (Valencia region, population over five million). But thanks to the insider tips from tobacco shops, you can find your refuge as an aficionado. The Real Liceo Casino de Alicante, built in an elegant 19th-century style, offers a veritable Eldorado at its finest. Vis-à-vis its gourmet restaurant, a marvellous panoramic balcony lures me in. Here, I am puffing on a Habano Diplomático Colección Privada II – a real find since it is produced as an Edición Regional exclusively for the Iberian market. My eyes come to rest on the Passeig Esplanada d'Espanya, one of the most beautiful promenades in Spain: designed as a wavy mosaic of Moorish-inspired marble tiles, it invites cigar lovers to take a pleasurable stroll amongst its magnificent royal palms.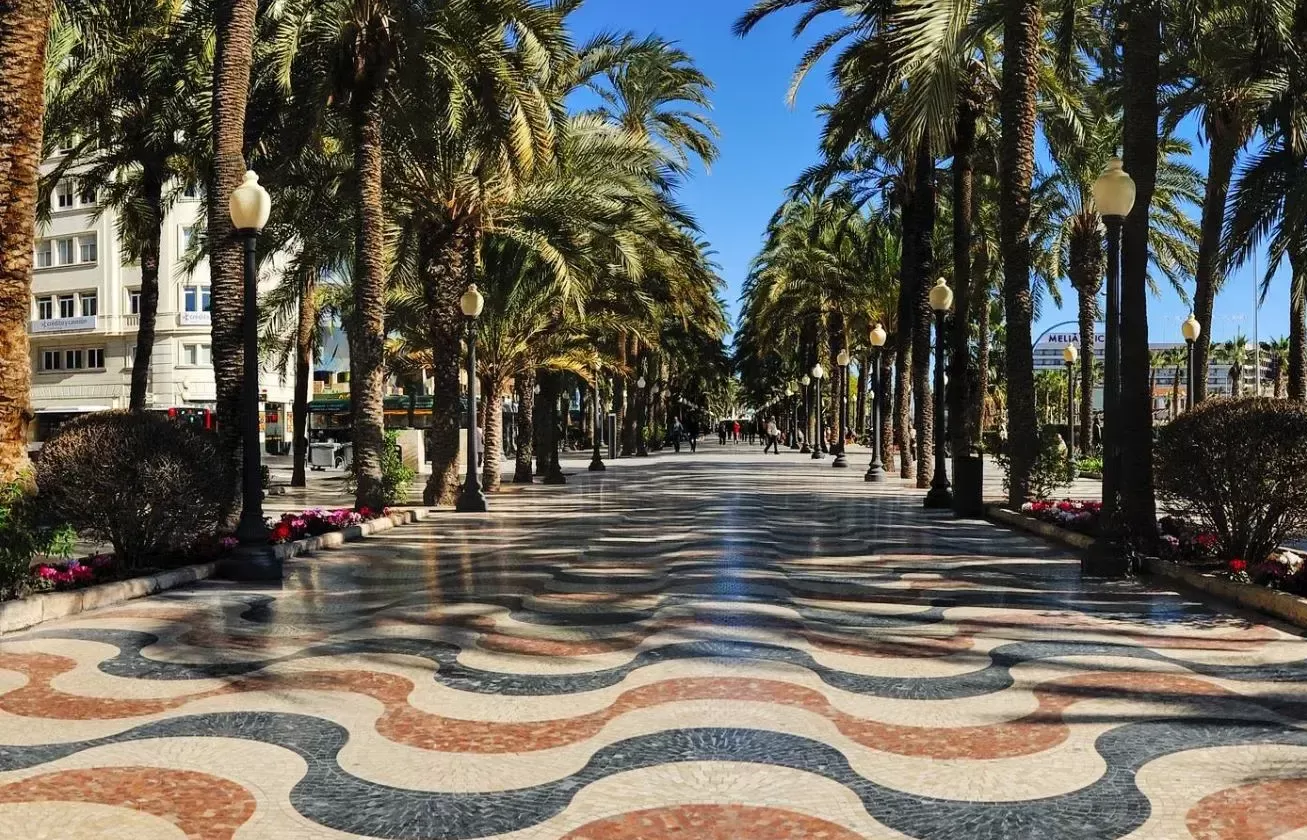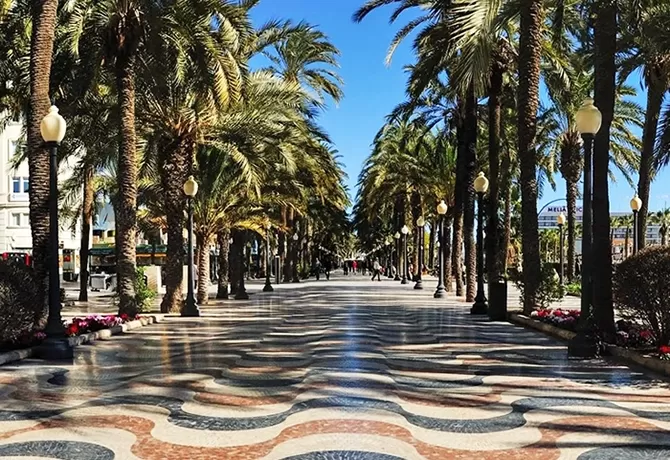 The Passeig Esplanada | Source: Alicante Turismo
The excellent selection of Habanos in Alicante's leading estancos (as tobacco shops are called in Spain) further sparks memories of being in Cuba; despite current delivery bottlenecks in Europe, the Iberian Peninsula enjoys a privileged supply of Cuban cigars in many places. In addition, you can easily explore many tobacco locations on foot.
Estanco Cava Rodríguez, founded in 1954, is generally considered the best tobacco shop. Located in a chic downtown shopping area, the Habano Point speciality shop is run by three sisters. Manager Marián Rodríguez shows me the impressive 40-metre walk-in humidor: 60% of its contents are Cuban cigars. There I discovered the coveted Cohibas Esplendidos as well as several cases with Partagás Legados Edición Limitada 2020. Standing next to her 87-year-old father José, Marián talks about Alicante's atmospheric tastings. They take place in a renowned bullfighter's finca or the private rooms of top restaurants.
Cava de Alemania is just a few minutes away, where Habanos specialist José Jimez Carrer will give you the best advice. More than a third of the cigars he sells are of Cuban origin, followed by long-fillers from Nicaragua and the cigars from Davidoff, which are quite pricey in Spain. 'We have many English customers who really appreciate our selection of Habanos, despite the huge price increase,' Señor Carrer points out. His treasures include the high-in-demand Cohiba Lanceros, Cohiba Behike and the Trinidad Vigia.
After visiting the estanco, a tapas tour is a good idea. Nearby Cerveceria El Cantó is an institution. A boisterous crowd gathers at the bar, and the international guests enjoy specialities such as squid in spicy salsa with Spanish beer or red wine. After, we visit La Ronería for some delicious Caribbean cocktails. As a metropolis situated on the Mediterranean, Alicante attracts expats and artists from all over the world. Bars in the hip district around Mercado Central play live music; nightlife lovers will find Latino vibes pulsing into the early hours at Dance & Nightclub Barrio Havana.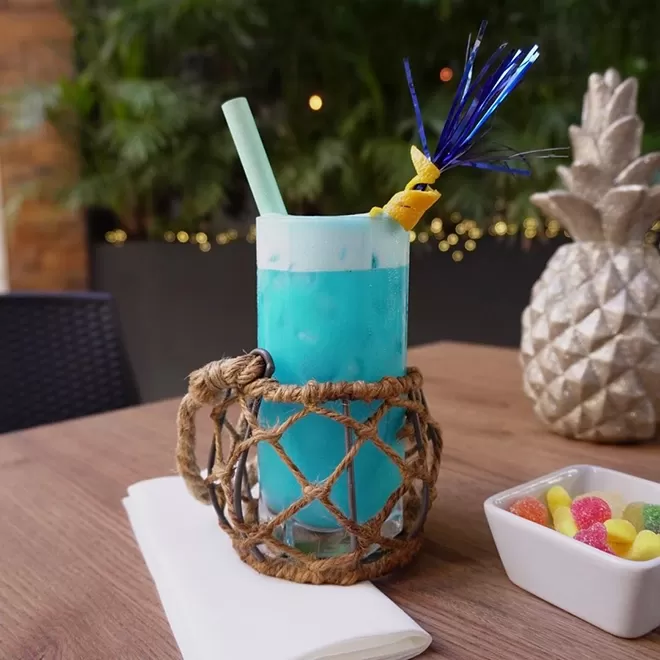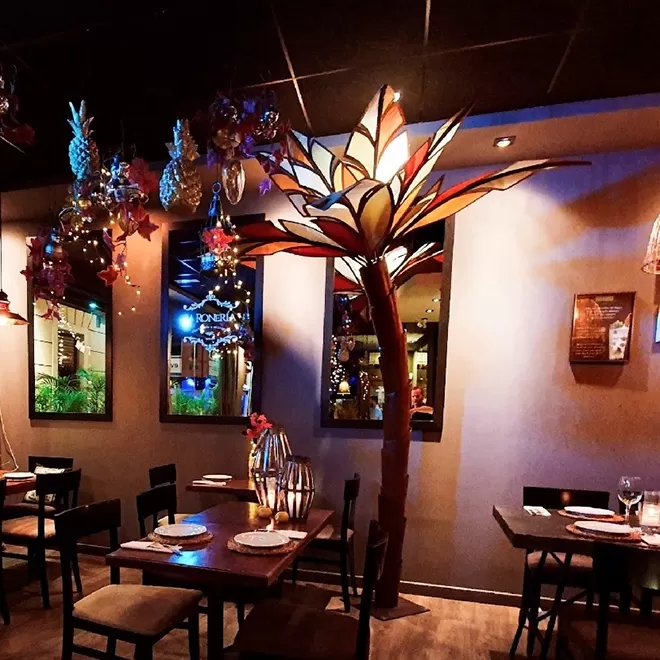 La Ronería | Source: La Ronería Bar
A trip to what was once Spain's most prominent tobacco factory should not be missed. Tucked behind the bullring arena is the baroque palace of the Tabacalera factory, where 5,000 tobacco workers were employed for more than two centuries, beginning in 1751. Those legendary cigarreras (female cigar rollers) went down in Spanish history with their unionized strikes and gave today's cultural centre its name. I realize just how much the Alicantines love cigars from their former colony of Cuba after meeting Alberto, who is enjoying a Habanos Diplomáticos No. 2 during his walk. 'That's my everyday pleasure,' the man says and gives me the address from which he gets his cigars – the small estanco next door.
After siesta time, we explore the scenic old town district of Barrio de la Santa Cruz. With its narrow streets and colourful house façades that glow in the early evening light… here, you feel like you are in Andalusia. For the ideal celebratory sundowner cigar with a panoramic view over Alicante, take the elevator up to the Castillo de Santa Bárbara – the reward will be an unforgettable view over the Mediterranean coast.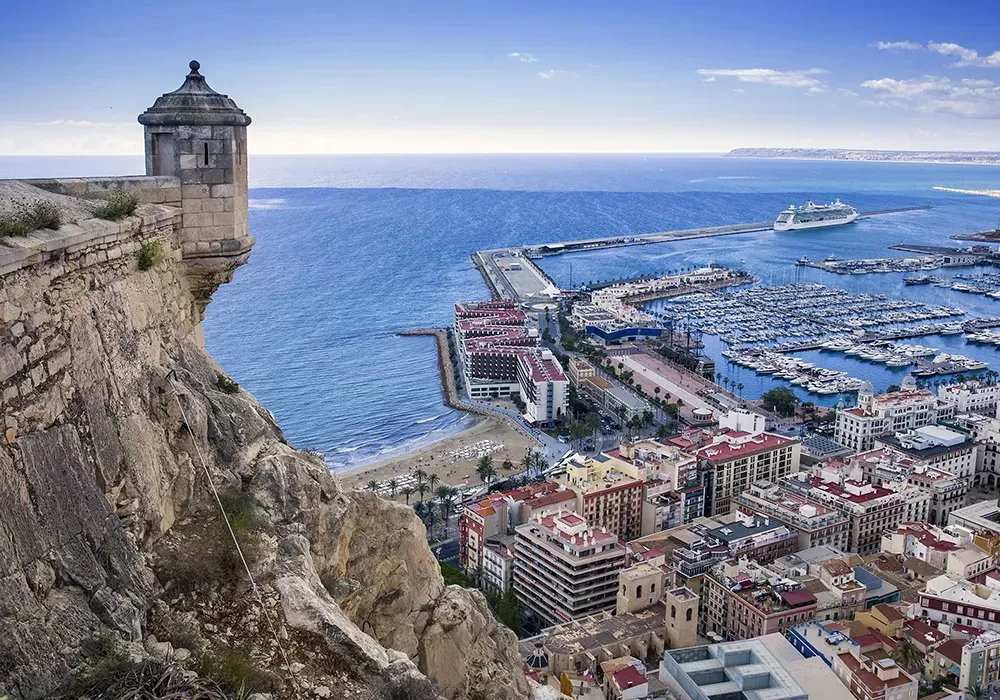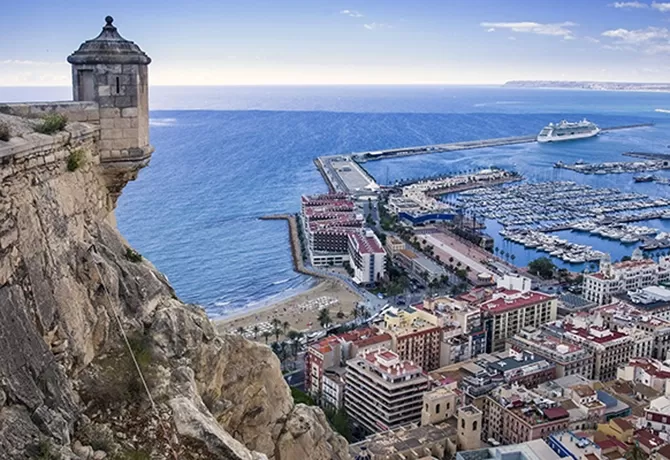 Castillo de Santa Bárbara | Source: Alicante Turismo
Outside Alicante, in the holiday resort of El Altet, a traditional tobacco shop has established itself. Maite Candela Botella is the third generation to run Estanco El Altet. 'Women have always been in charge here,' she insists – this was due to a law passed by General Franco, ensuring the economic survival of the widows of the Spanish Civil War by granting them the license to sell tobacco. 'My grandmother started here, just opposite where the excellent Gran Pomares restaurant is now located.' Maite shows me her exclusive walk-in humidor, which was made by a select Alicante design company that exports climate cabinets for aficionados all the way to Saudi Arabia. After perusing their treasures – Partagás Culebras from Cuba, Drew Estate Liga Privada from Nicaragua and Davidoff Aniversário Especial, we drive to the nearby beach to enjoy a cigar.
There is a sign at Playa El Altet prohibiting smoking on the beach. But this ban is interpreted with a pragmatic sense of proportion in and around Alicante: 'We're looking for a place where we don't bother anyone,' says Maite, thus conveying the tolerant smoking culture on Spain's Mediterranean coast in a relaxed manner.
Information
Tobacco Specialty Shops
Cava Alemania
Habanos Specialist
C/de Alemania, 36
Estanco El Altet
Avda. Cartagena, 18
Estanco Cava Rodríguez
Habanos Point
C/Pintor Lorenzo Casanova, 36
Estanco El Puerto
Muelle de Levante,s/n
Travelling in pursuit of a passion? A Quintessentially membership will take you to unknown corners of the globe in satisfaction of every whim.