Arguably NYC's hottest borough, Brooklyn welcomes new restaurants weekly. Competition is fierce for businesses, which benefits diners – expect high-quality food in stylish settings across the borough. There are dishes like pizza, dosas, Korean fried chicken, and fresh seafood; Brooklyn's diversity is on display at these new restaurants.
1. Cool World, Greenpoint
Cool World is the airy new home for executive chef Quang Nguyen (previously of Wildair and Cosme). Nguyen's menu is inspired by his Vietnamese heritage and iconic '90s brasserie dishes; we love the wedge salad – updated with black garlic ranch, dill and smoked shiitakes – and the moules frites with nduja and miso. Start with the pretzeled parker house rolls and a martini, served tableside with blue-cheese-stuffed olives, or the spicy mezcal negroni made with faccia bruto aperitivo, earl grey cocchi rosa and allspice.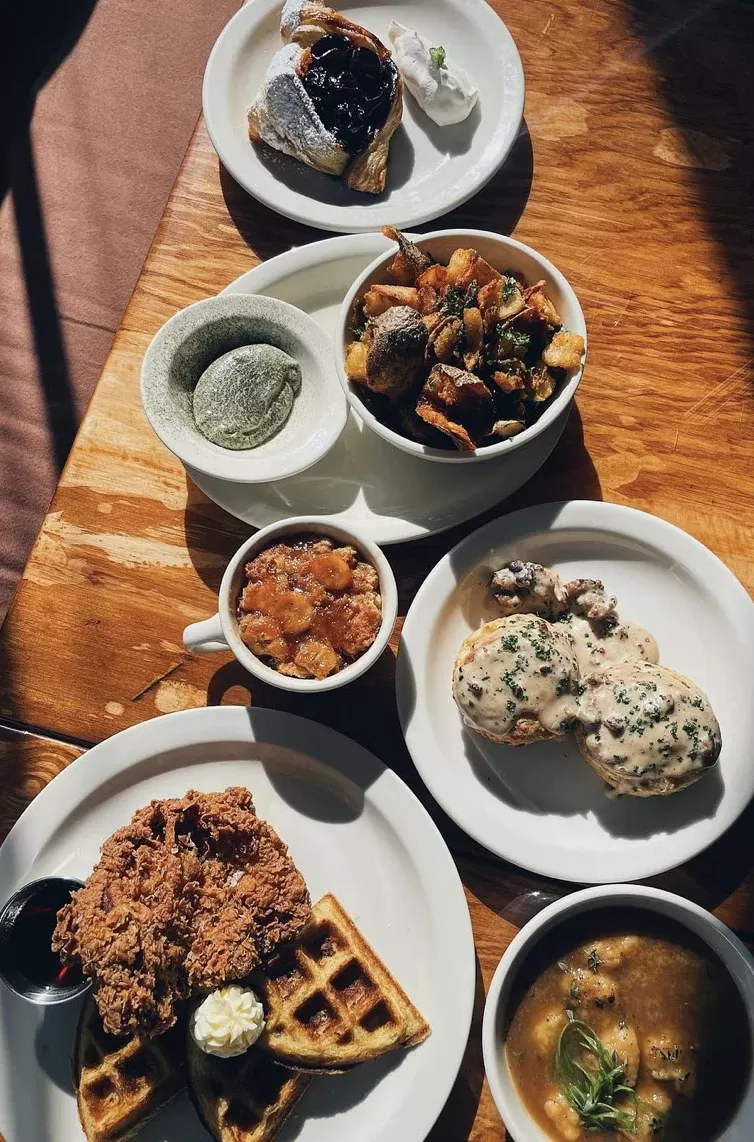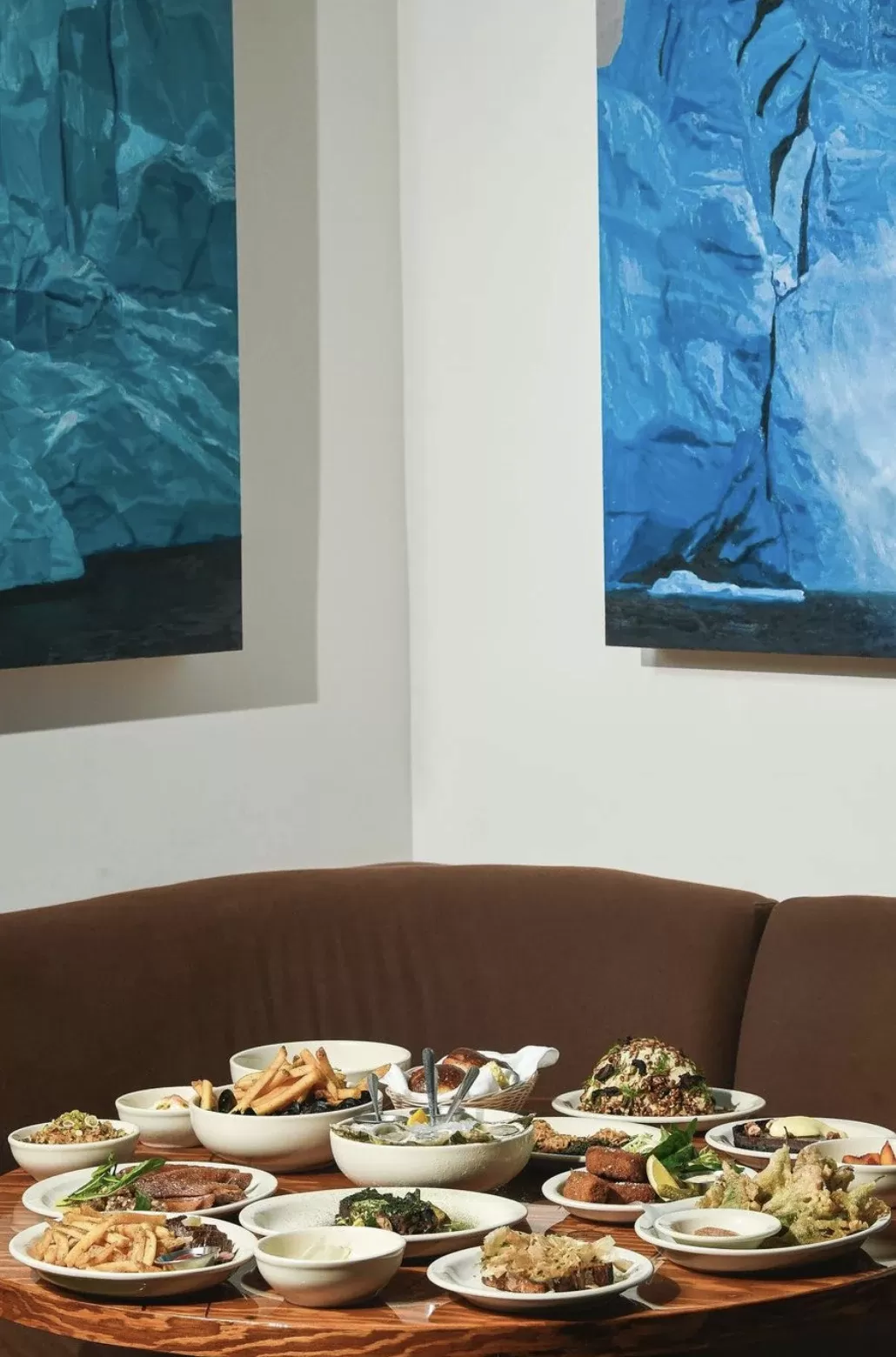 Cool World, Greenpoint
2. Petite Patate, Prospect Heights
The de facto restaurant mayor of Prospect Heights, Chef Greg Baxtrom has swapped his French-Japanese spot Maison Yaki for Petite Patate. A more traditional French bistro, the menu features classics like steak frites and escargot alongside creative plates such as coq au vin cavatelli. The red-painted walls, red leather banquettes, cafe curtains and vintage Art Nouveau posters make a romantic bistro setting – punctuate the experience with a French-inspired on-tap cocktail, like a French 75 with gin from Brooklyn-based Breuckelen Distillery.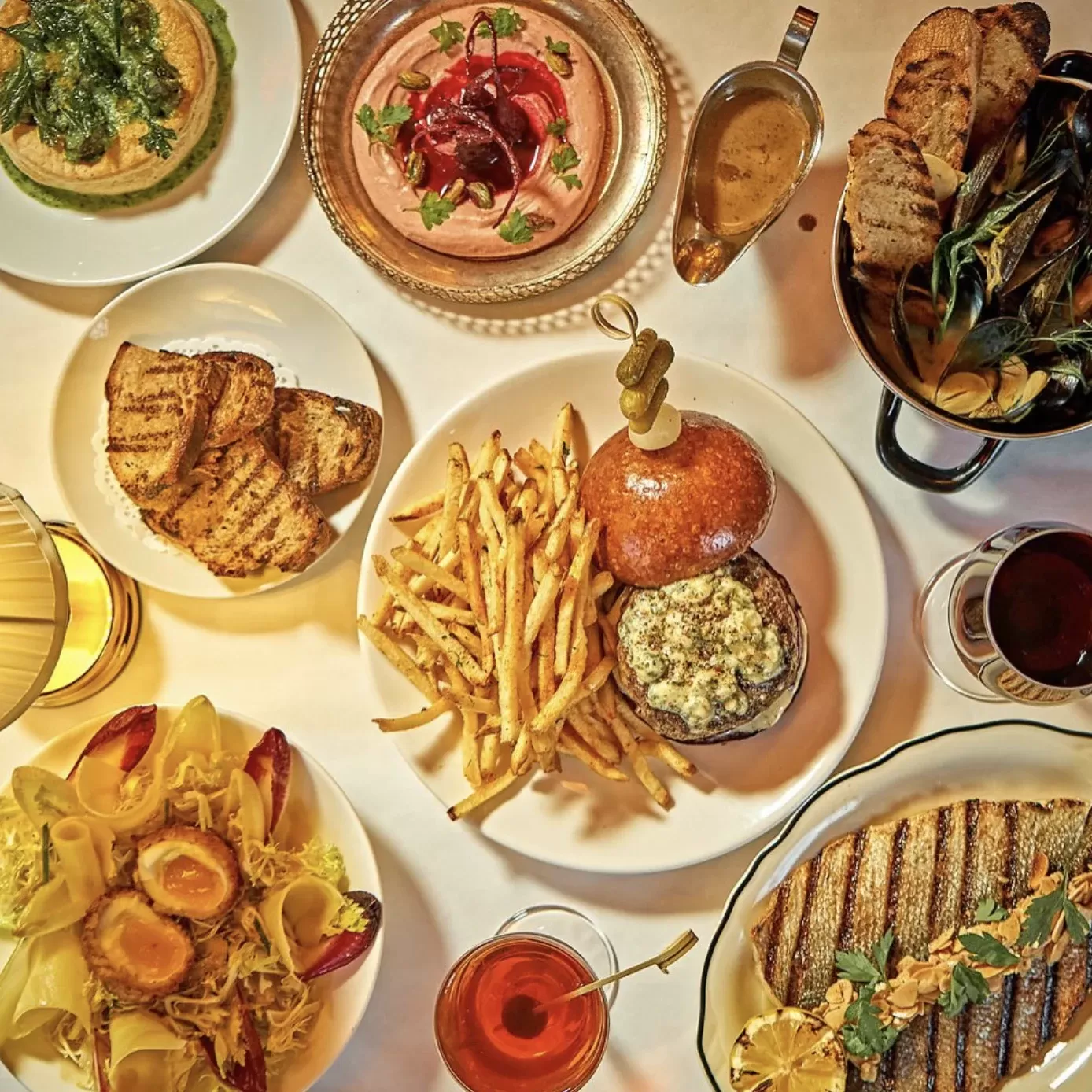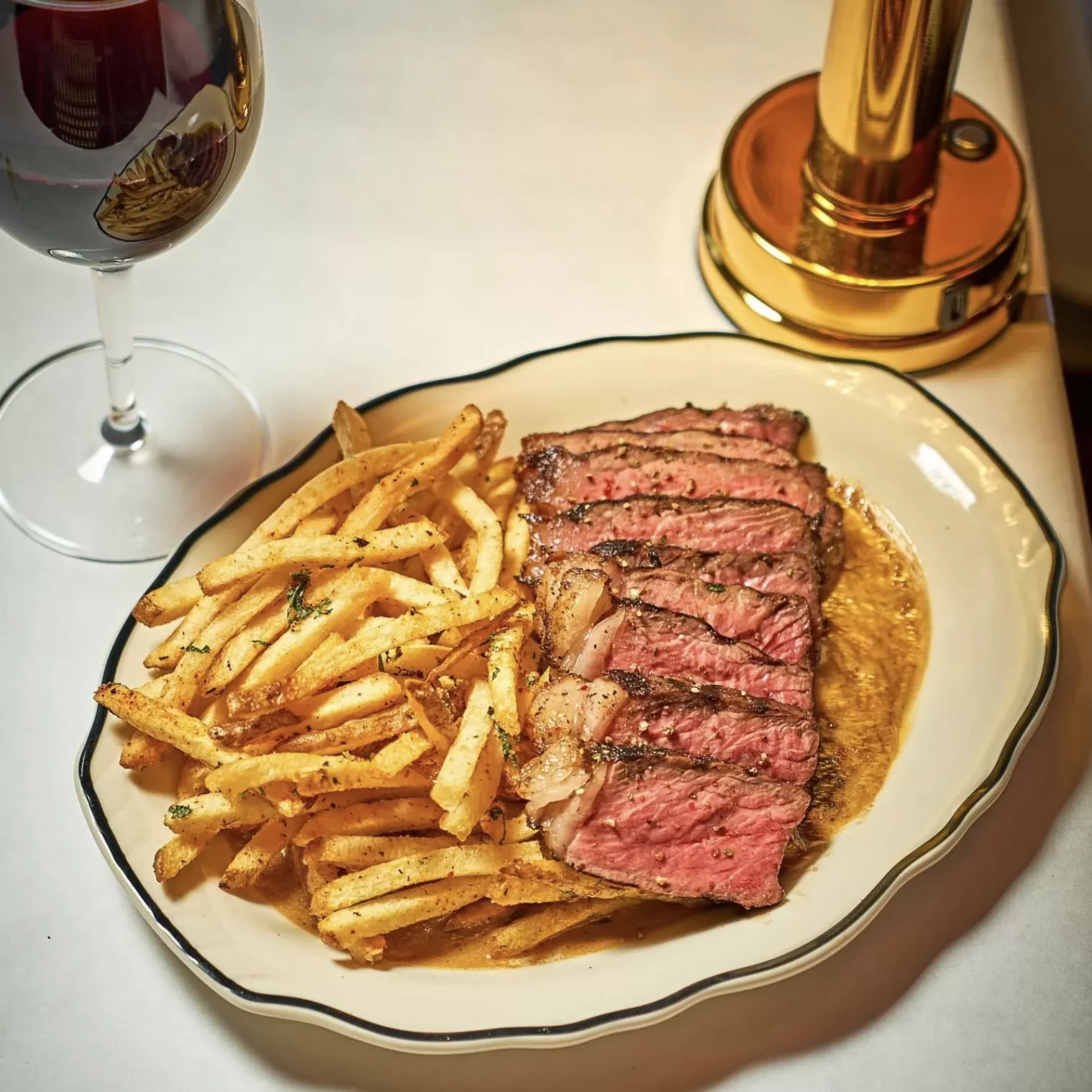 Petite Patate, Prospect Heights
3. KRU, Williamsburg
This new husband-and-wife owned Thai restaurant serves modern spins on ancient dishes eaten by Thai royalty, including several centuries-old recipes. Start with one of the lon, an ancient relish served with fresh crudité, then move on to larger dishes like Khai Phra Arthit, an omelette cooked with rice that translates to 'sun egg' and is a favourite of the Thai king. If you're a spice lover, don't miss the signature beef tongue curry.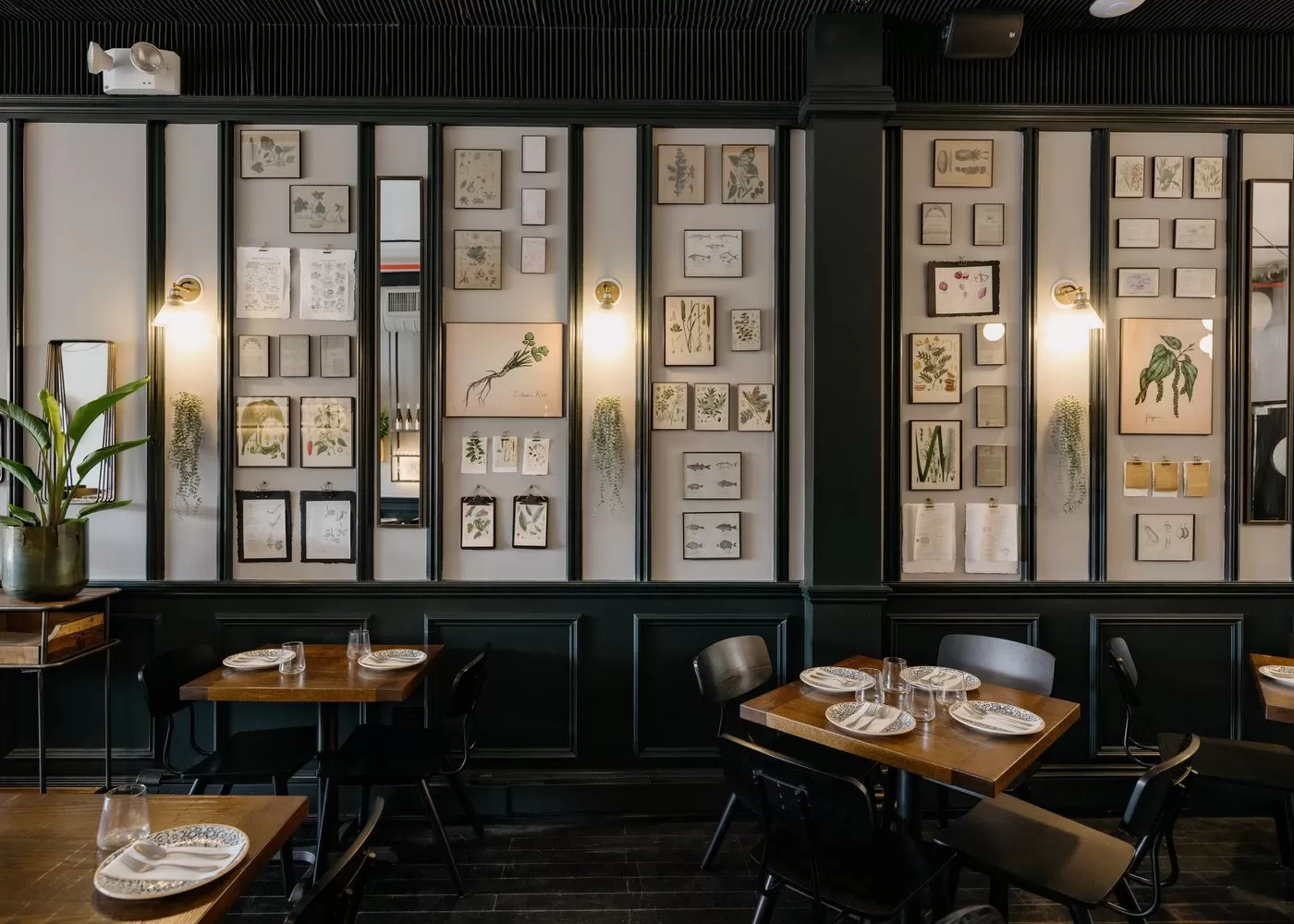 KRU, Williamsburg
4. K'Far, Williamsburg
Following the success of Laser Wolf, beloved Israeli chef Michael Solomonov has struck gold again with another restaurant inside The Hoxton hotel. His new all-day spot K'far (which means 'village' in Hebrew) on the hotel's lobby level offers Israeli pastries, sandwiches like a Jerusalem bagel egg and cheese sandwich, and kubaneh (Yemenite bread) toasts topped with smoked trout or a patty melt at breakfast and lunch; enjoy larger plates including za'atar brick chicken at dinner.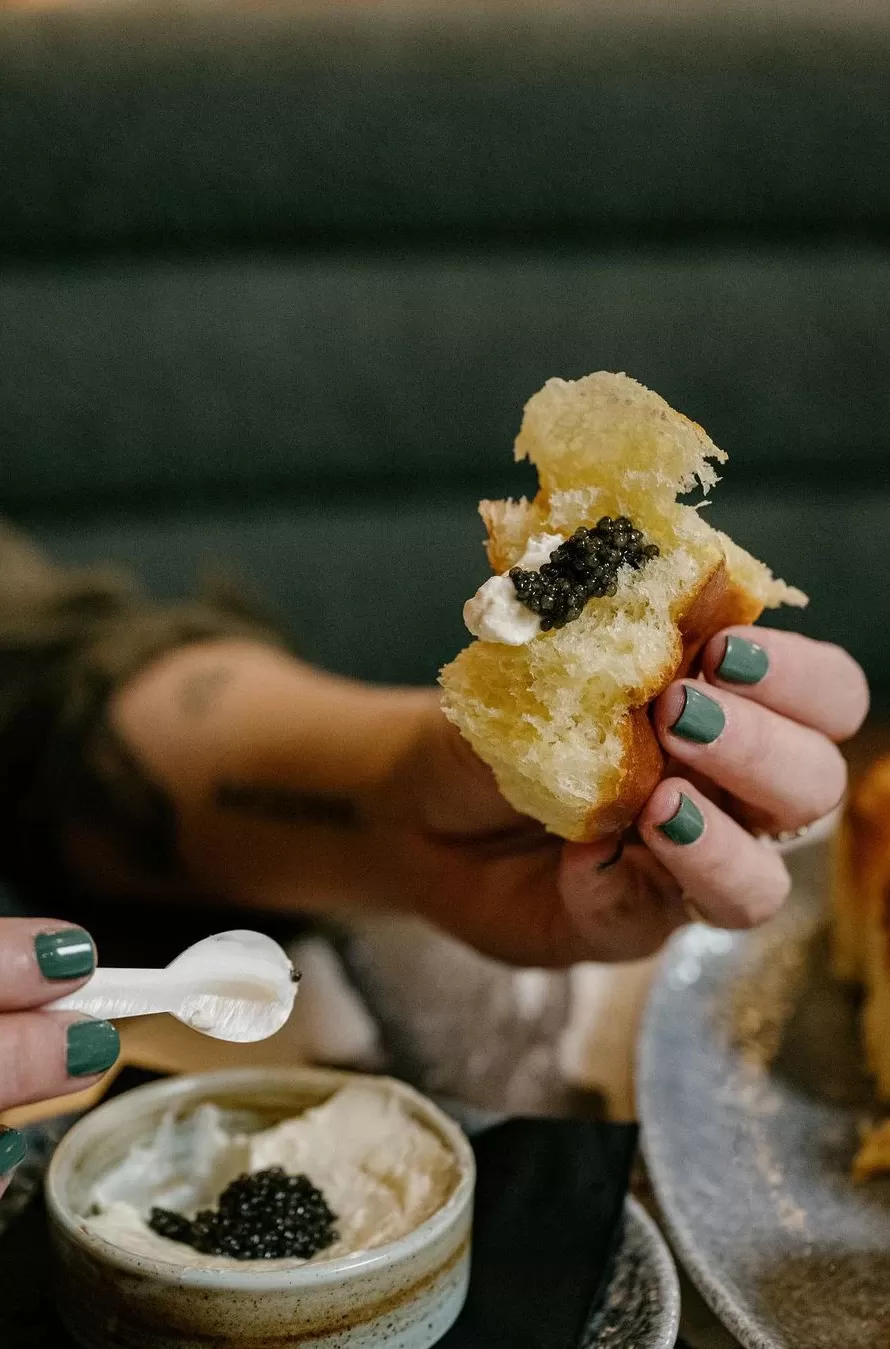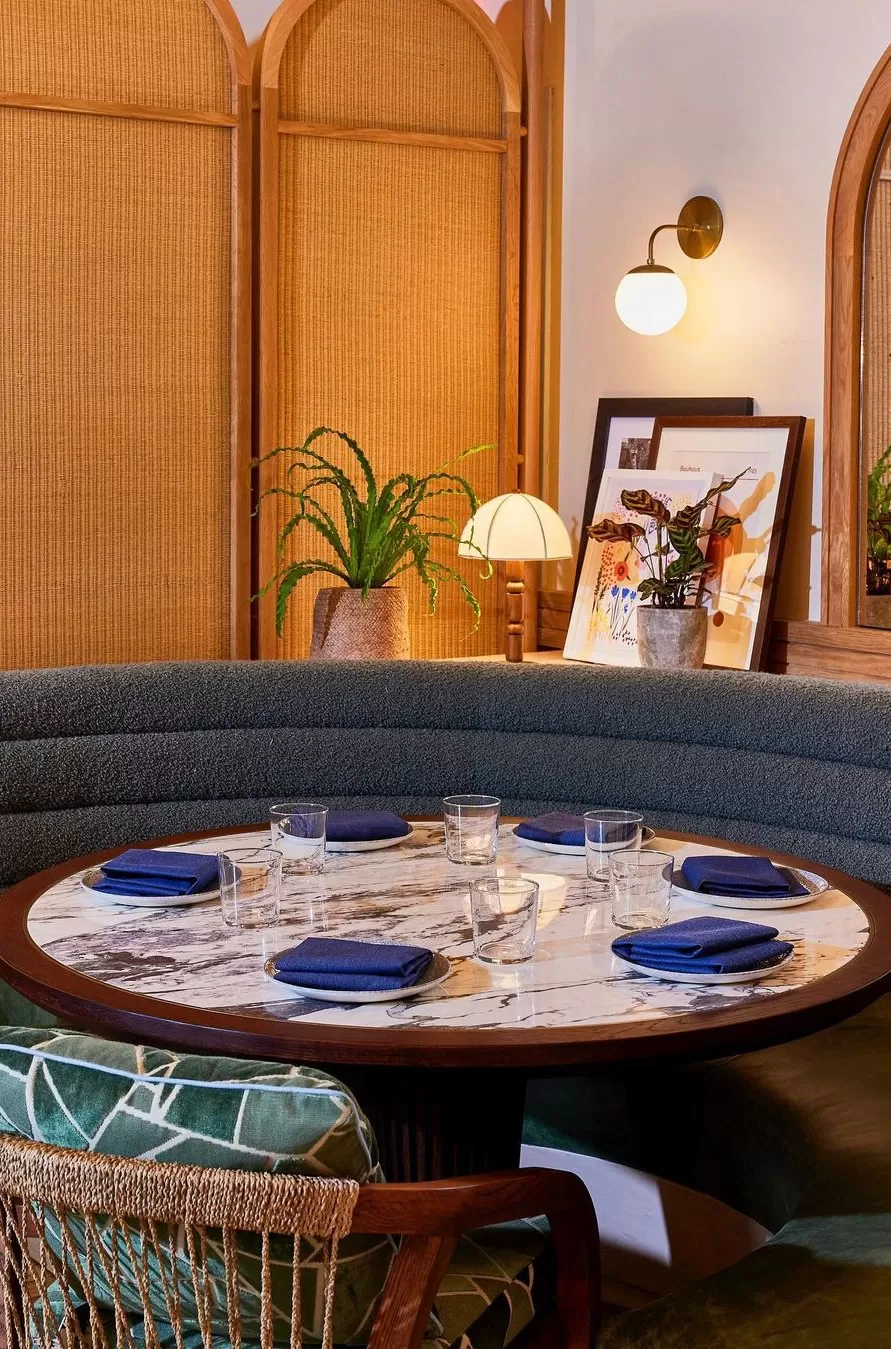 K'Far, Williamsburg
5. Masalawala & Sons, Park Slope
The first establishment in Brooklyn from Unapologetic Foods, Masalawala & Sons, serves authentic food from Kolkata and other regional dishes cooked in clay pots. Menu highlights include dahi vada (fermented lentil dumpling drenched in spiced yoghurt and chutney), Daab Chingri (Bengali prawn curry cooked and served inside a young coconut), and Biyebarir Butter Fish Fry (Kolkata wedding-style crispy fried fish with a kasundi mustard sauce). Cool off at the end with an order of Bhapa Doi, a housemade yoghurt with sweet jaggery.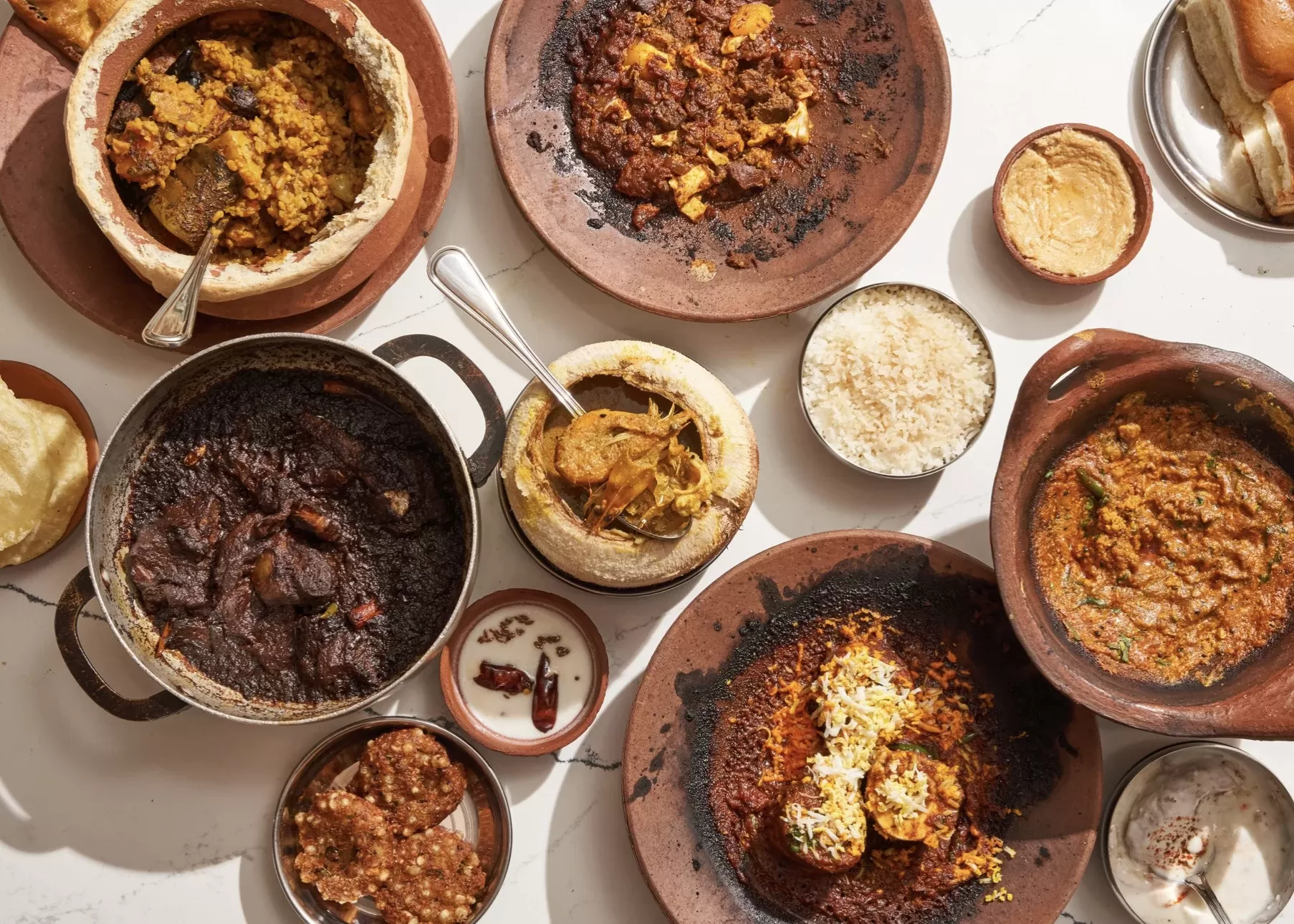 Masalawala & Sons, Park Slope
6. Place des Fêtes, Clinton Hill
A natural wine bar with an innovative seafood-focused menu, Place des Fêtes is from the team behind the Michelin-starred Oxalis. Casual and cool, this is the ideal date spot with cosy nooks, a lively bar and friendly service. The menu includes rotating specials and signature dishes like sardine toast with smoked butter, flounder tartare, and a crispy maitake mushroom with black garlic. The creative and diverse wine list focuses on natural bottles, mainly from Spain, and the staff are incredibly helpful in selecting the right glass.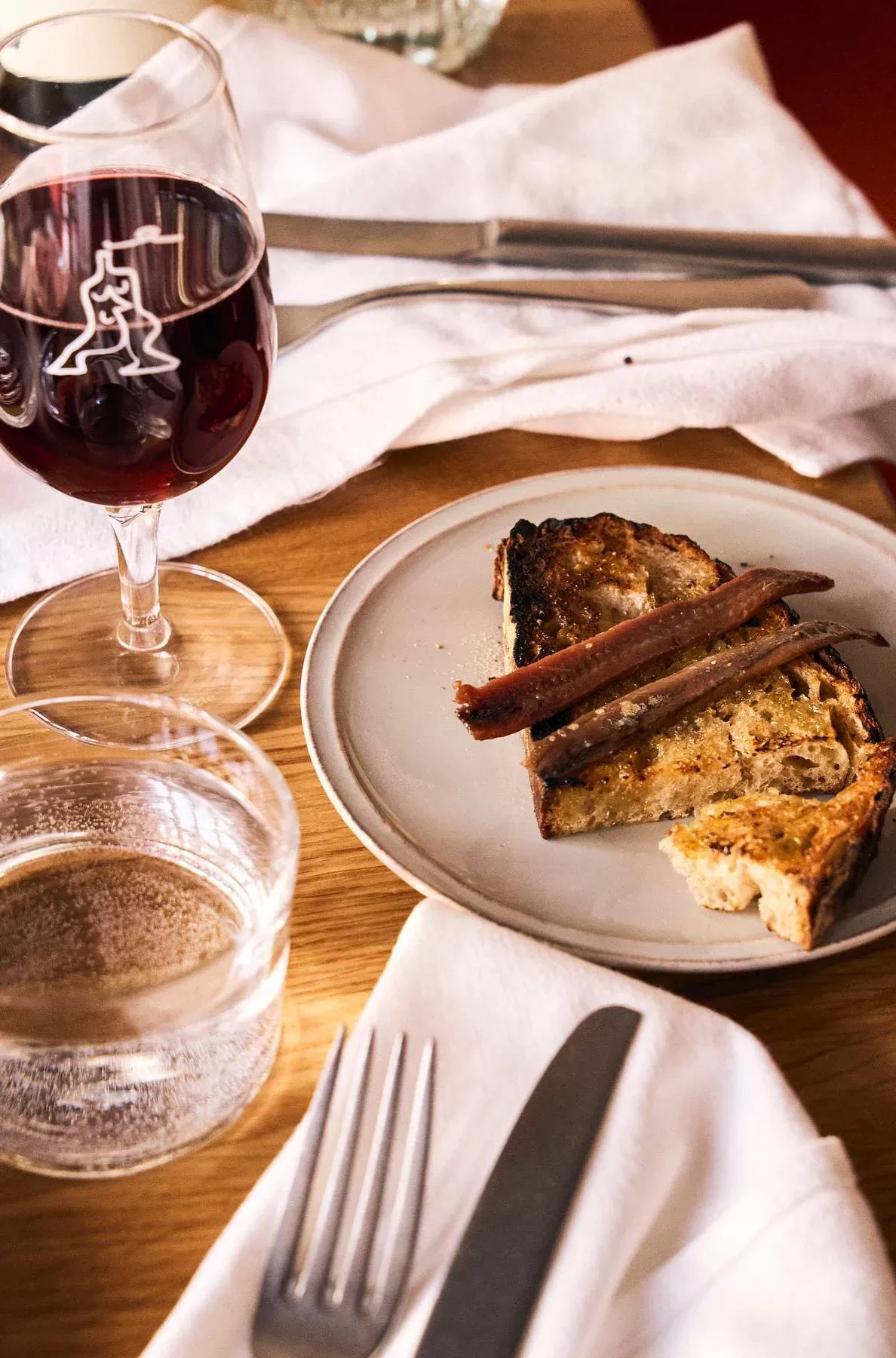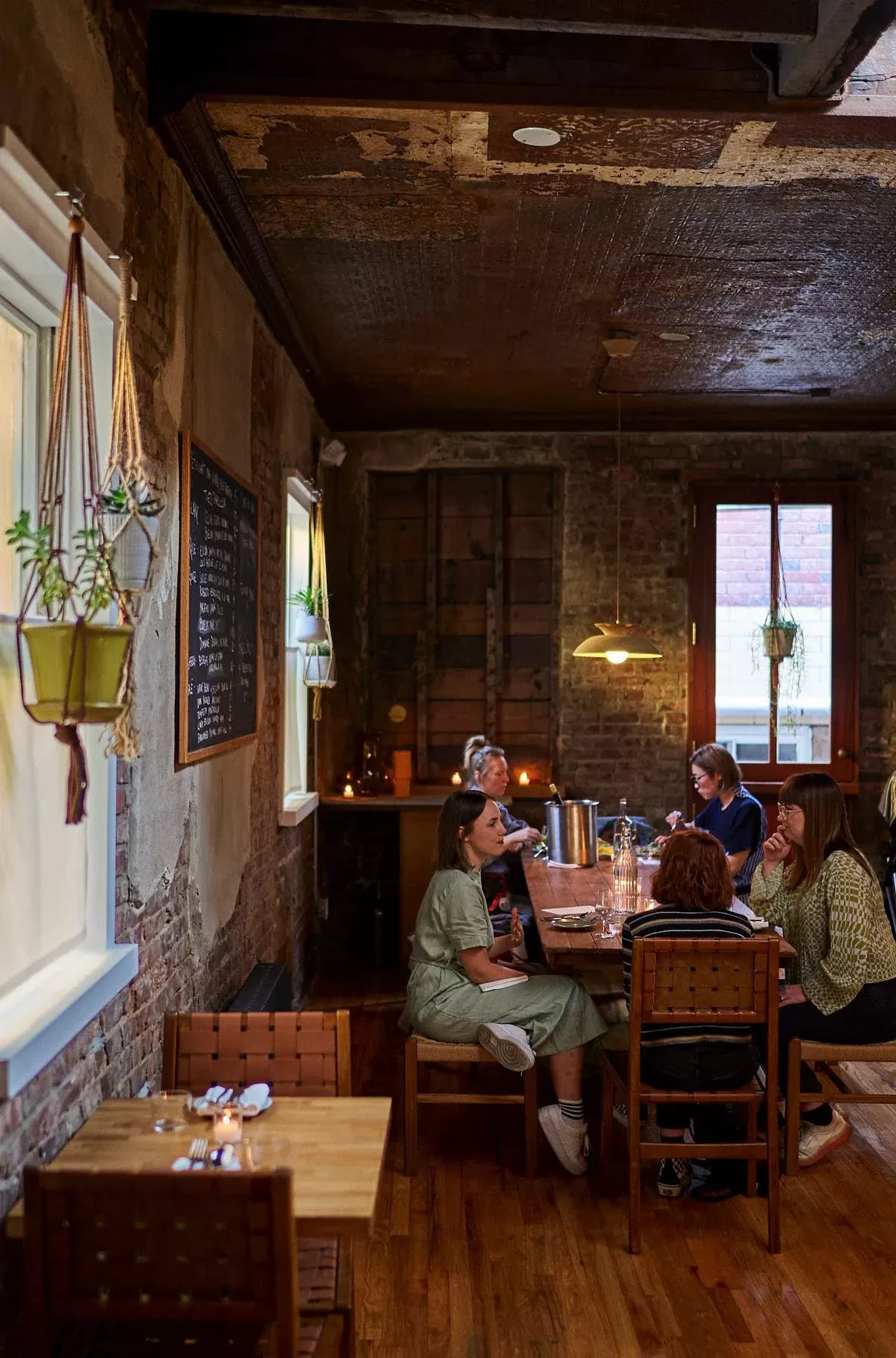 Place des Fêtes, Clinton Hill
7. LORE, Park Slope
This new spot features dishes inspired by Chef Jay Kumar's travels from Oman to Switzerland to India. This translates into a menu with items like lamb chapli kebab, a riff on the Indian street food dish, here featuring baba ganoush, Castelvetrano olives, and za'atar; sea bream ssam; and one of the most authentic dosas in the cit. Kumar's wife, art curator Daria Brit Greene, is in charge of the rotating art on the exposed brick walls, presently featuring works by Saya Woolfalk and Logan Hicks.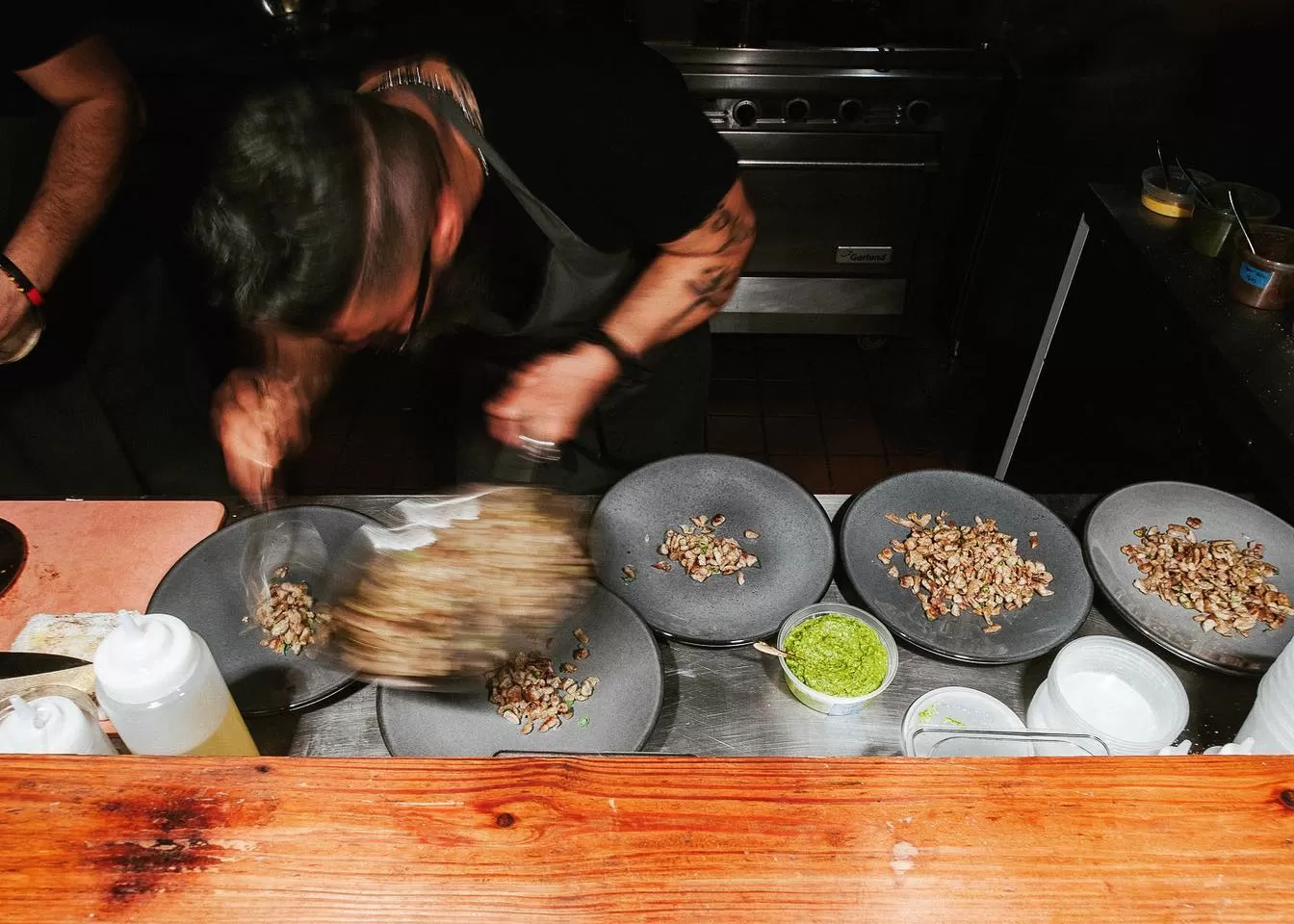 LORE, Park Slope
8. HOUSE, Greenpoint
Chef Yuji Tani moved to Greenpoint from Japan to open this eight-seat tasting counter, and he's in the kitchen every night. Diners are served seven courses of French-Japanese cuisine that utilise seasonal ingredients; signature dishes such as a beautiful strawberry burrata appetiser and a rich foie gras pilaf studded with homemade pickles are impressive. Plus, during the Wagyu steak course, diners can choose their own wood-carved knife, and 50 Norman also houses a dashi counter and a location of Tokyo's art and design shop, Cibone.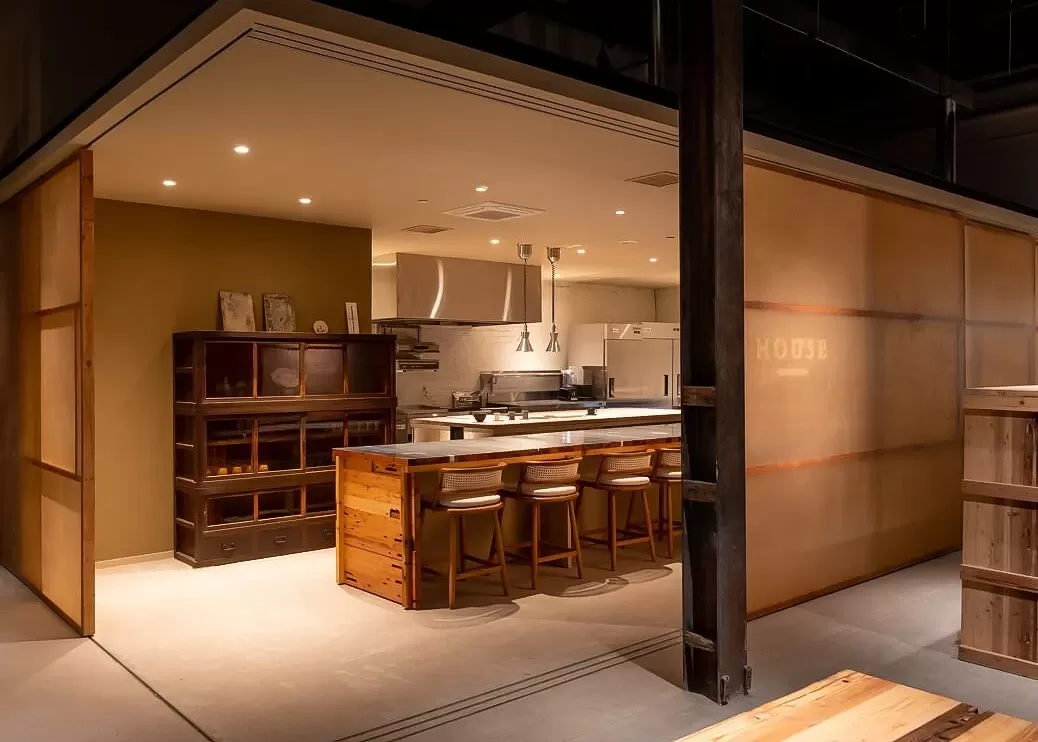 HOUSE, Greenpoint | © GION
9. Gus's Chop House, Carroll Gardens
Inspired by European chop houses and bistros, you'll want to come hungry to this welcoming neighbourhood joints. Creative starters such as Leek à la Wedge are tempting but save room for the assortment of chops. Ranging from lamb loin and pork porterhouse to dry-aged New York strip steak, the cuts are complemented by sides including French fries with delicious housemade aioli. If you're waiting for a table, the 11-seat cherrywood bar is an ideal place to belly up with a classic cocktail and one of Gus's off-menu burgers.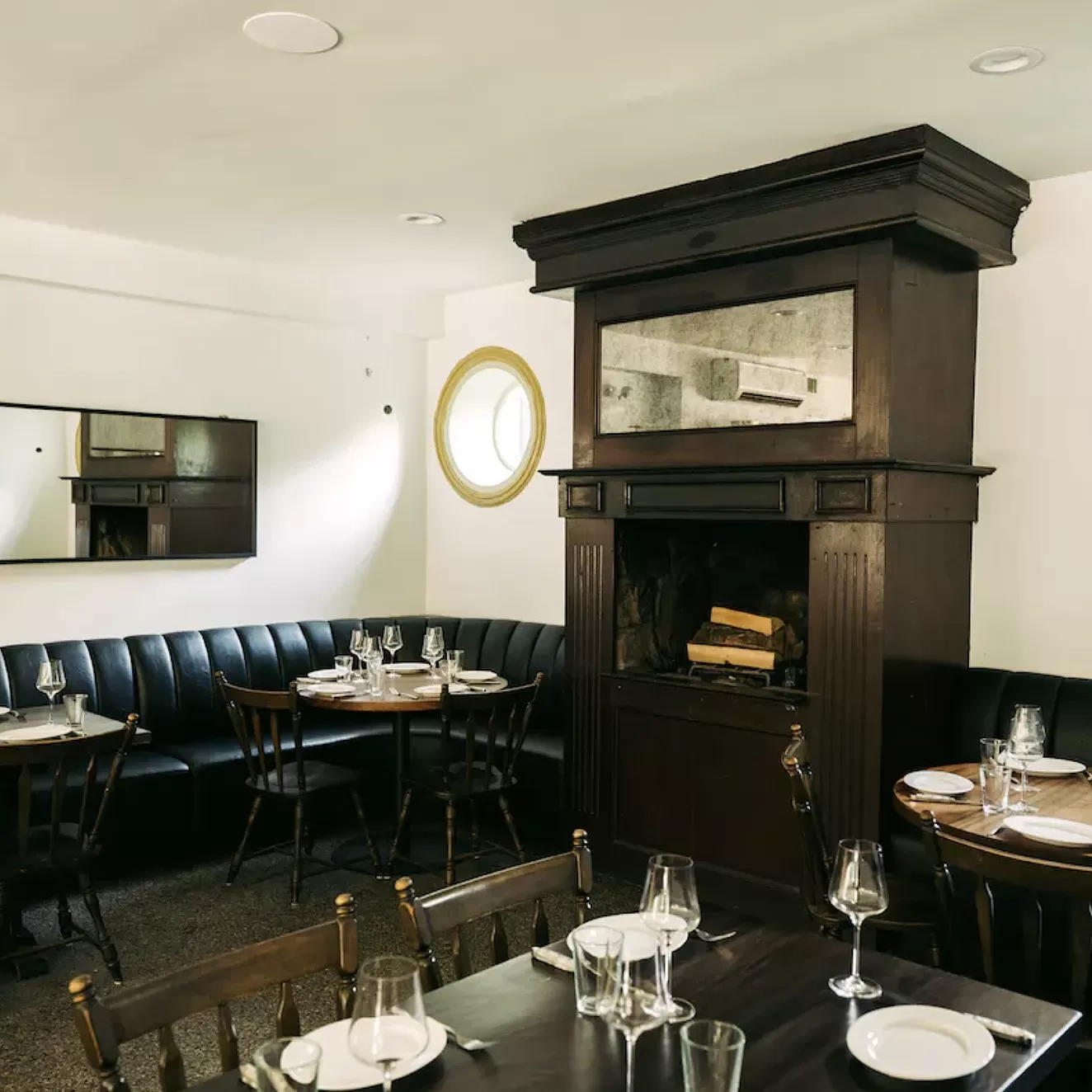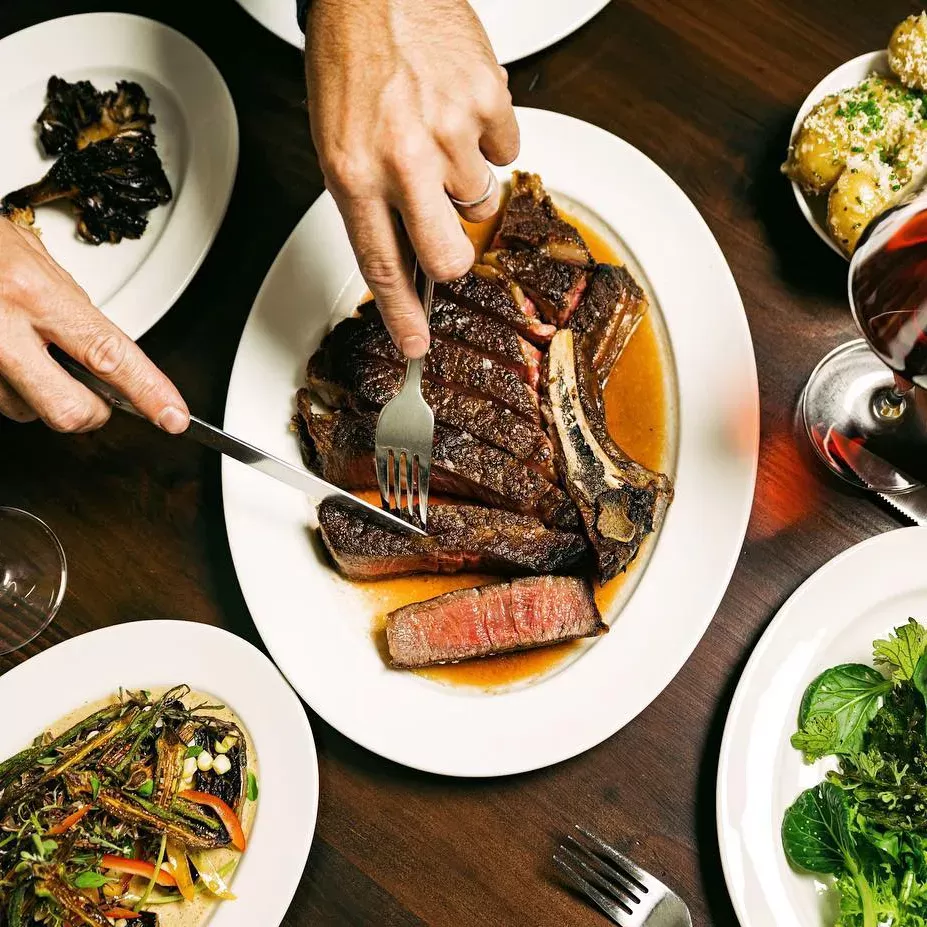 Gus's Chop House, Carroll Gardens
10. Emmy's Squared, Park Slope
Emmy's is known for offering locally sourced ingredients and unique toppings on its signature Detroit-style pizza, which is marked by its square shape, crispy bottom, fluffy dough, cheesy 'frico' crust, and signature sauce stripes. Its new Park Slope location is ideal for families and couples to enjoy. A favourite pie is the Colony, with pepperoni, pickled jalapeños, and honey. In December, Emmy's introduced vegan pizzas; we're partial to the Artie Bucco with garlic confit cloves, caramelised onions and basil.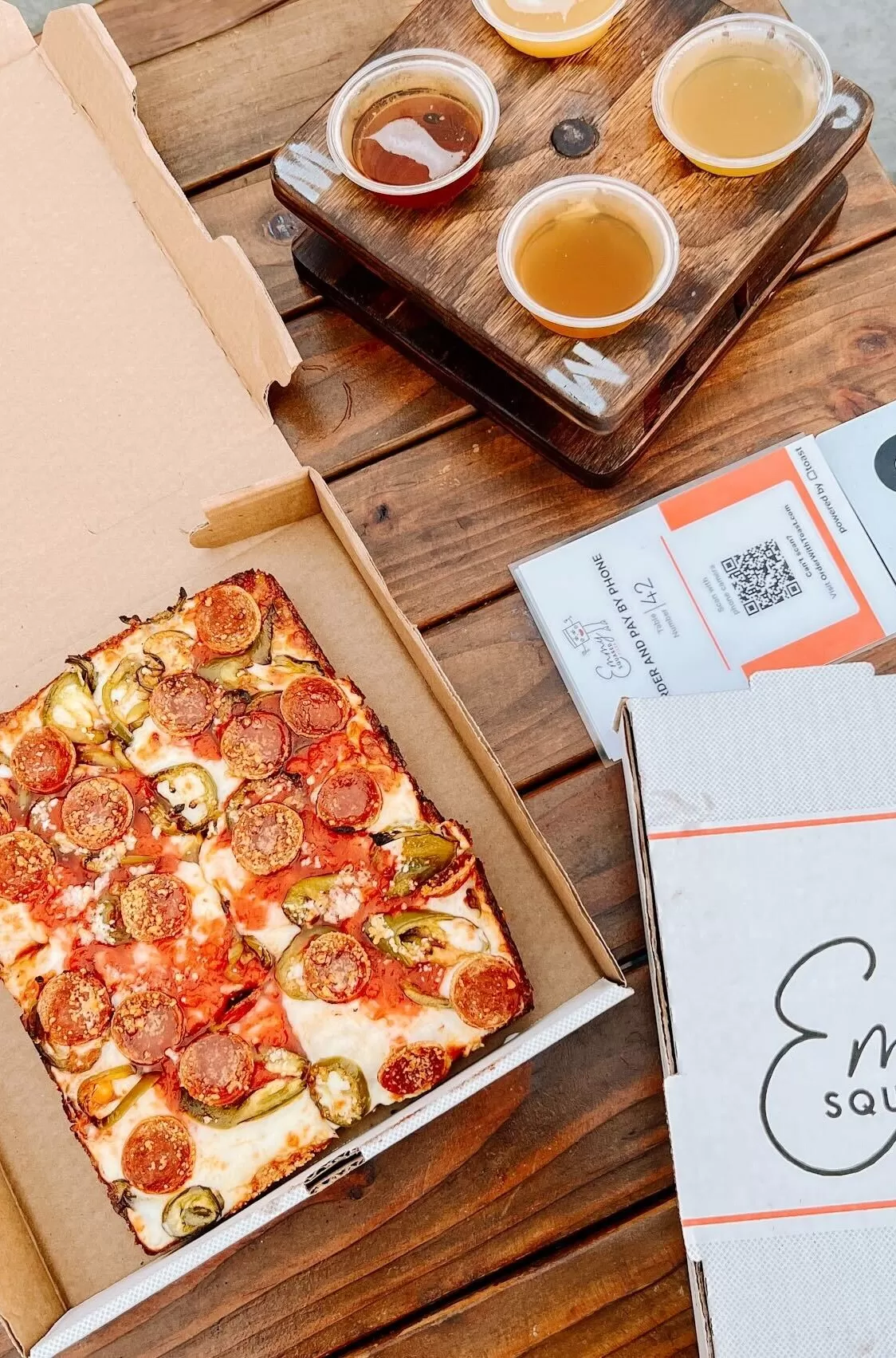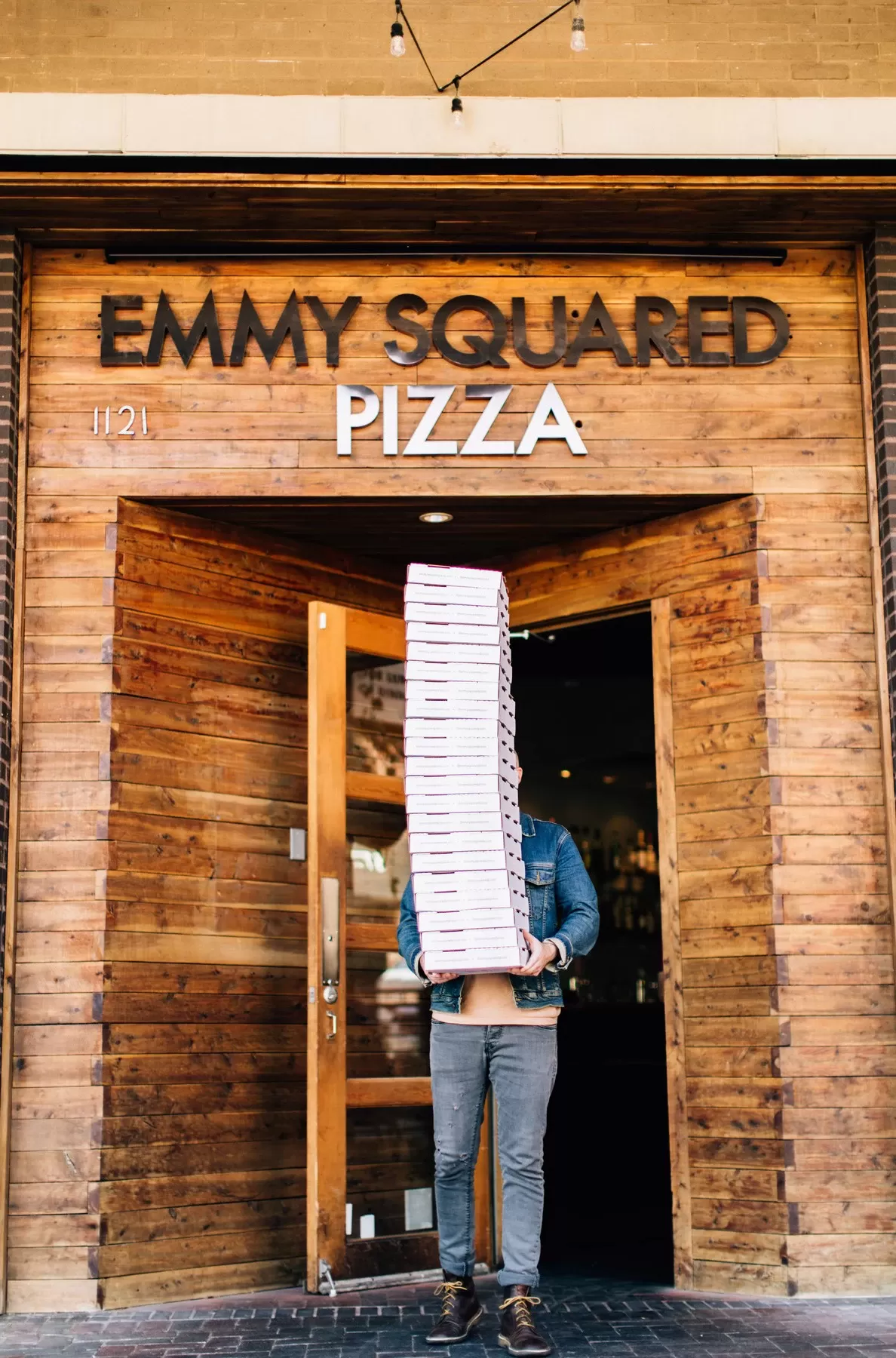 Emmy's Squared, Park Slope
Quintessentially's restaurant specialists secure complimentary benefits for members at some of the world's most premier dining venues, plus invites to exclusive gastronomic events and tastings. Contact your lifestyle manager to discover your benefits or click here to find out more about membership.