Whilst art season may well be underway, there are many cultural happenings around the capital that explore other areas of creative expression – Bojana Popovic chooses her selection of must-sees below.
OPEN HOUSE
Various venues across London
8–21st September 2022
Celebrating its 30th birthday, this two-week celebration of London's homes, architecture and neighbourhoods returns after a two-year break. The perfect opportunity to get an insight into some of London's best-known buildings and some of its best-kept secrets. On your hit list: The Photography Foundation's open studio (pictured), Roger's House – 'a transparent tube with solid boundary walls' returning after an 11-year festival hiatus – and Havant Road, a sunshine-yellow Walthamstow home by debut designer, Natasha Landers. Make sure to download the map on their website, so you don't miss any favourites – and note that some need advance booking.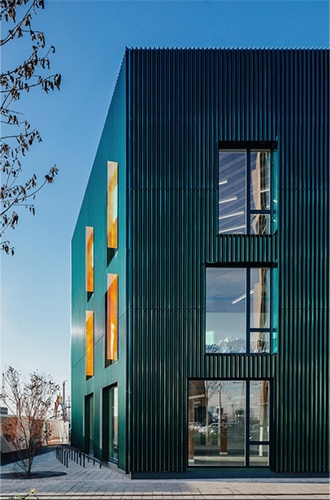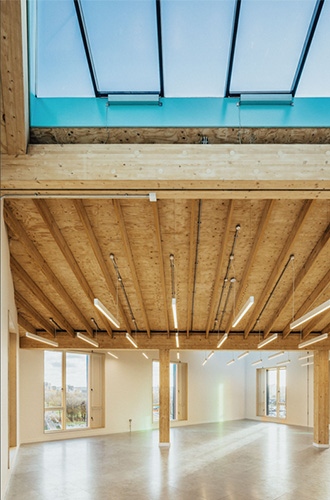 The Photography Foundation at London Open House
LONDON FASHION WEEK
Various venues across London
15–20th September 2022
Presenting over 250 designers, London Fashion Week is one of the 'Big Four' fashion weeks, along with New York, Milan and Paris. This year, multi-platinum singer-songwriter Ananya Birla is preparing for her debut in the international fashion world; she will be walking the runway for celebrated Indian couturier Archana Kochhar on 17th September. Elizabeth Emanuel, a British designer best known for designing late Princess Diana's wedding gown, will also appear during that nightfall slot. Another fashion date for your diary is 13th October, when Quintessentially will host a private Balmain show exclusively for members at the Balmain Boutique in London.
*Please note that some shows have been moved or cancelled due to Her Majesty's state funeral; contact your lifestyle manager for further information or clarification.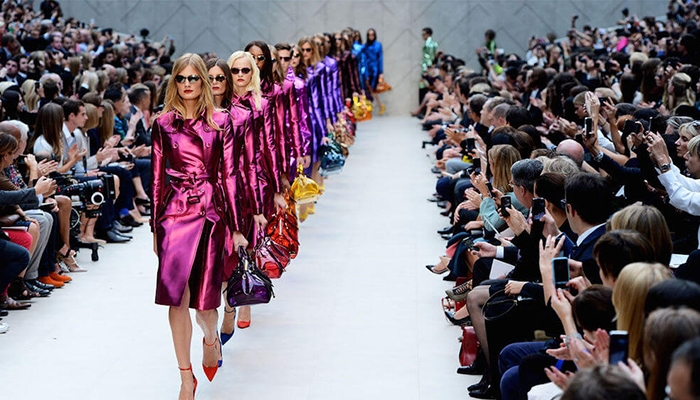 London Fashion Week 2019
ANDREA BOCELLI
O2, Greenwich
30th September–1st October 2022
The world's most beloved tenor, Andrea Bocelli, has announced a welcome return to the UK and Ireland in September and October 2022. The opera star holds a Golden Globe, seven Classical BRITs and seven World Music Awards, plus a star on the Hollywood Walk of Fame. His 2018 album release, Si, reached No.1 on both the US and UK charts. He will welcome Nicole Scherzinger and Elisa to accompany him onstage for his London dates.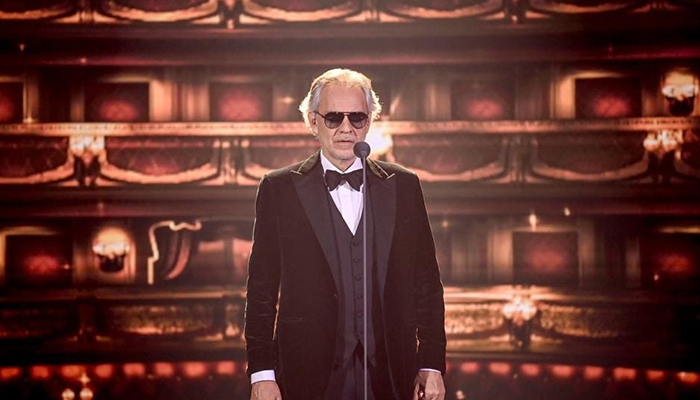 Andrea Bocelli in 2020
THE SOUND OF 007
Royal Albert Hall
4th October 2022
Celebrate 60 years of the James Bond film franchise with an evening of iconic music from the series with the London Philharmonic Orchestra. This charity concert will be headlined by the legendary Dame Shirley Bassey, curated by five-time Bond composer David Arnold and produced by EON Productions. It is bound to be fantastic, especially for any 007 fans! As a side note, from the 15–28th of September, Christie's auction house will have an exhibition of 'all things Bond' for their upcoming sale, and it'll be a fantastic way to see some legendary props up close.

The Royal Albert Hall
BFI LONDON FILM FESTIVAL
Various venues across the UK
5–16th October 2022
After several years of change, the BFI London Film Festival returns with brilliant venue partners in London and ten additional towns and cities across the UK. Immerse yourself in a vibrant selection of international short and feature films by major filmmakers, including Mendes, Hogg, Hansen-Løve, Park and Del Toro. Many works here explore the interconnectedness of humanity and the natural world, such as Lars Henrik Ostenfeld's Into the Ice and Leandro Listorti's Herbaria, whilst others utilise VR, AR and XR to envelop audiences in their works – such as Crackdown by sound artists, Darkfield, which is played inside a pitch-black shipping container. Artists and filmmakers are also responding to a troubling world of inequality. Unmistakable – and urgent – is the abundance of work by women centring on their experience of violence, systemic abuse, and continued regulation of and control over their bodies.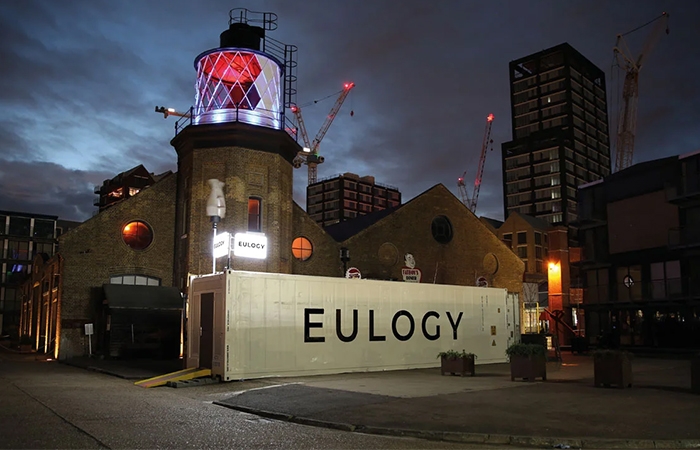 Darkfield's shipping container in a previous location
THE CRUCIBLE
The National Theatre
14th September – 5th November 2022
The National Theatre opens its autumn season with a huge revival of Arthur Miller's seminal allegorical drama about the Salem witch trials. Lyndsey Turner directs an 'urgent new staging' that will star Brendan Cowell as the play's troubled hero, John Procter, and Erin Doherty (from The Crown) as Abigail, the young woman calling out witchcraft in the small Massachusetts town.

The National Theatre
EFG LONDON JAZZ FESTIVAL
Southbank
11–20th November
EFG London Jazz Festival celebrates its 30th birthday in 2022, bringing together world-class artists and emerging stars. The opening gala will showcase eight soloists, including two-time Grammy winner Kurt Elling, reggae and funk-jazz legend Carroll Thompson, alternative country and blues singer-songwriter Amythyst Kiah and jazz singer Dana Masters.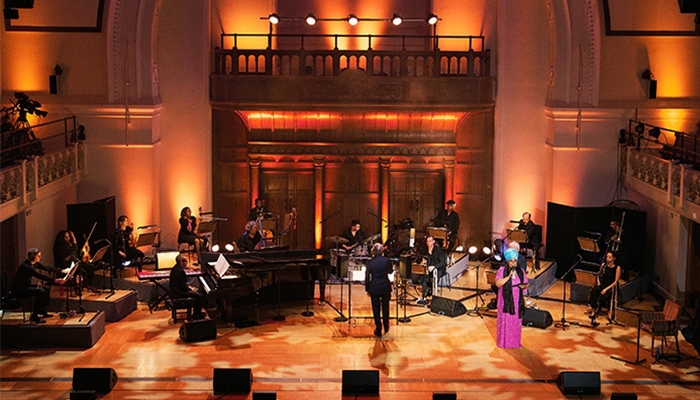 Images from London Jazz Festival 2020
LA BOHÈME
Royal Opera House
14th October – 17th November 2022
Puccini's opera of passion, friendship and heartbreak features a star-studded cast, conducted by Kevin John Edusei, Evelino Pidò and Paul Wynne Griffiths. Set in Paris around 1830, it focuses on the Bohemian lifestyle of a poor seamstress and her artist friends. Before the show, stop by for a seasonal cocktail and panoramic views at the newly refurbished Piazza restaurant (opening 27th September)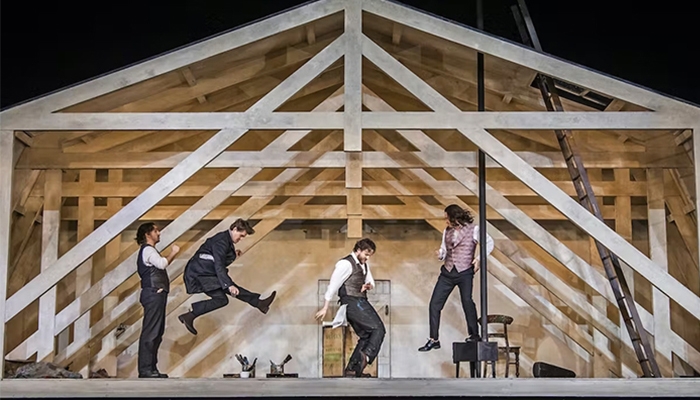 Image credit: Tristram Kenton
THE ROYAL BALLET: A DIAMOND CELEBRATION
Royal Opera House
16–19th November 2022
This will be a dazzling showcase marking 60 years of the Friends of the Royal Opera House, which is guaranteed to be spectacular! Performances include world premieres by Pam Tanowitz, Joseph Toonga and Valentino Zucchetti, plus the Company's first performance of For Four by Artistic Associate Christopher Wheeldon. Don't miss your chance to get tickets, as it only spans a few days in November.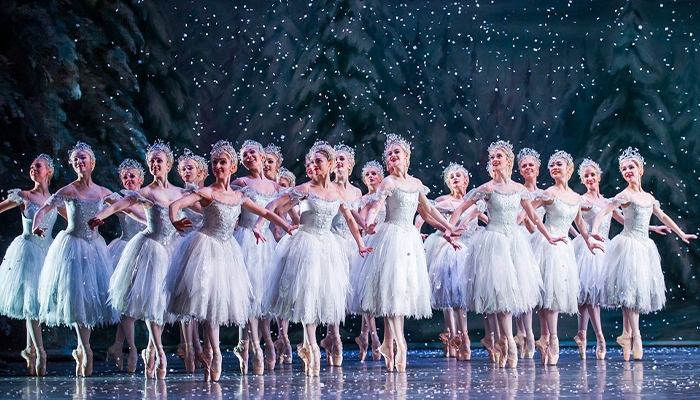 Image credit: Royal Opera House
TOSCA
Royal Opera House
28th November – 21st December 2022
Based on Victorien Sardou's 1887 dramatic play, La Tosca, Puccini's operatic thriller is a melodramatic piece set when the Kingdom of Naples's control of Rome is threatened by Napoleon's invasion of Italy. The plot: opera singer Floria Tosca (Malin Byström or Natalya Romaniw) is devastated when her lover, Cavaradossi (Gwyn Hughes Jones), is arrested by Chief of Police, Baron Scarpia (Gabriele Viviani) she finds herself in a real-life drama with no escape – unless she yields to Scarpia's desires.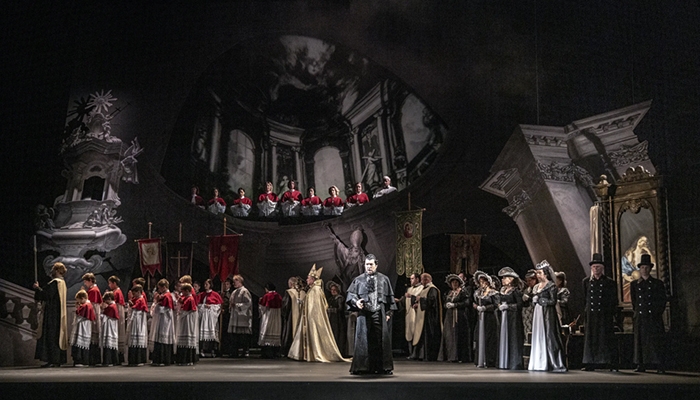 Puccini's Tosca performed at The National Theatre Prague
For further information or to get in touch with Bojana, please contact your lifestyle manager.