It's a Monday night in a packed central London restaurant, and I've just snuck upstairs with Raymond Blanc to find somewhere more intimate. Admittedly, said location is an upturned crate outside a kitchen, and our clandestine conversation is about Royal Ascot – of which Blanc is not only a veteran, but a superfan.
'I love Ascot!' he roars in his characteristic French accent, throwing his arms wide and speaking with such passion that I feel every plosive land on my face. 'It is extraordinary elegance, beauty, fun, joy, champagne everywhere... It makes you dream – it really touches you so deeply.'
With seven consecutive Ascots under his belt, Blanc is a familiar face at the royal racing meet. He first stepped into the Royal Enclosure in 1981 when the Queen Mother herself invited him after dining at his 'tiny, very humble restaurant' (that's Les Quat' Saisons to you and me – the early iteration of his Michelin-starred Le Manoir aux Quat' Saisons).
'It was mind-blowing,' he says, thinking back to the first moment that he, a self-professed French republican, entered the glitzy world of Ascot. 'I was mesmerised to see this pageantry, because in France, we don't have it'.
But the thing he really fell in love with? The hats.
'The girls are beautiful but their hats, their hats, oh, I love their hats!' he exclaims. 'I saw this one hat with long infinite sides, and I turned that hat around and designed the plate of the 22nd century, which is a tiny amount of food with a lot of drama around it.'
This year will be his eighth of helming the Royal Enclosure's Panoramic Restaurant – which isn't bad for a self-taught chef who arrived in the UK barely knowing a word of English. Since then, he has been awarded an OBE, opened a two Michelin-starred restaurant (Le Manoir aux Quat' Saisons), starred in multiple TV shows, and trained 14 other Michelin-starred chefs – including Ollie Dabbous, who is also on Ascot's chef line up this year.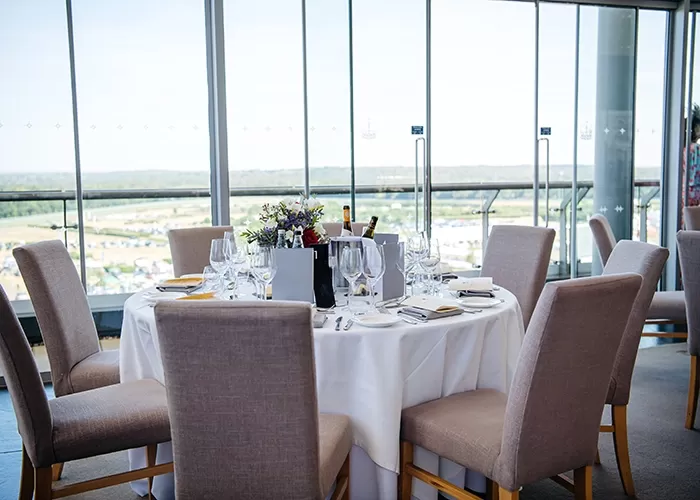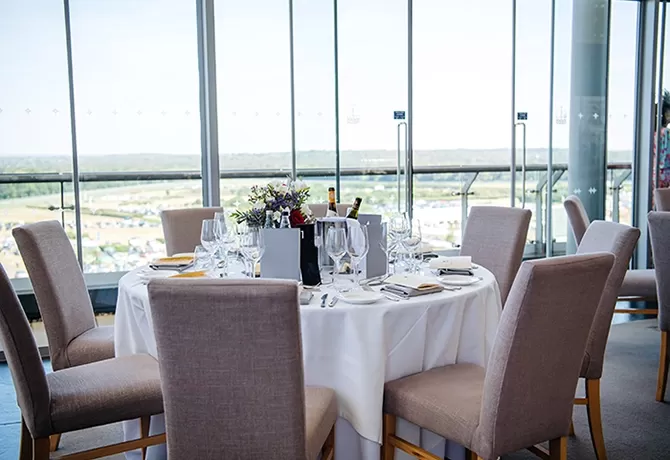 Ascot Royal Enclosure's Panoramic Restaurant
'I love to pass on knowledge; I never keep it for myself,' he says, speaking of the training programme he runs at Le Manoir. 'We have all the students come to Le Manoir for further training and to prepare them to create an even better show. Royal Ascot is going towards total excellence.'
As anyone who has ever whiled away a Sunday morning watching Simply Raymond will know, Blanc's cooking is all about celebrating fresh, seasonal ingredients – which is something he will, once again, bring to the Panoramic Restaurant this year.
'We are always about the seasons in my restaurant,' he says. 'The seasons define everything. This year, I will cook a big fat langoustine, slightly roasted, and served on braised fennel and caramelised on the top with a little bit of piquillo pepper and garlic mayonnaise. It is light, fresh, clean, and with no guilt whatsoever. So often, food is associated with guilt, but not here, not in my dish, and not in my food.' He pauses, before quipping, 'I'm always the most expensive chef!'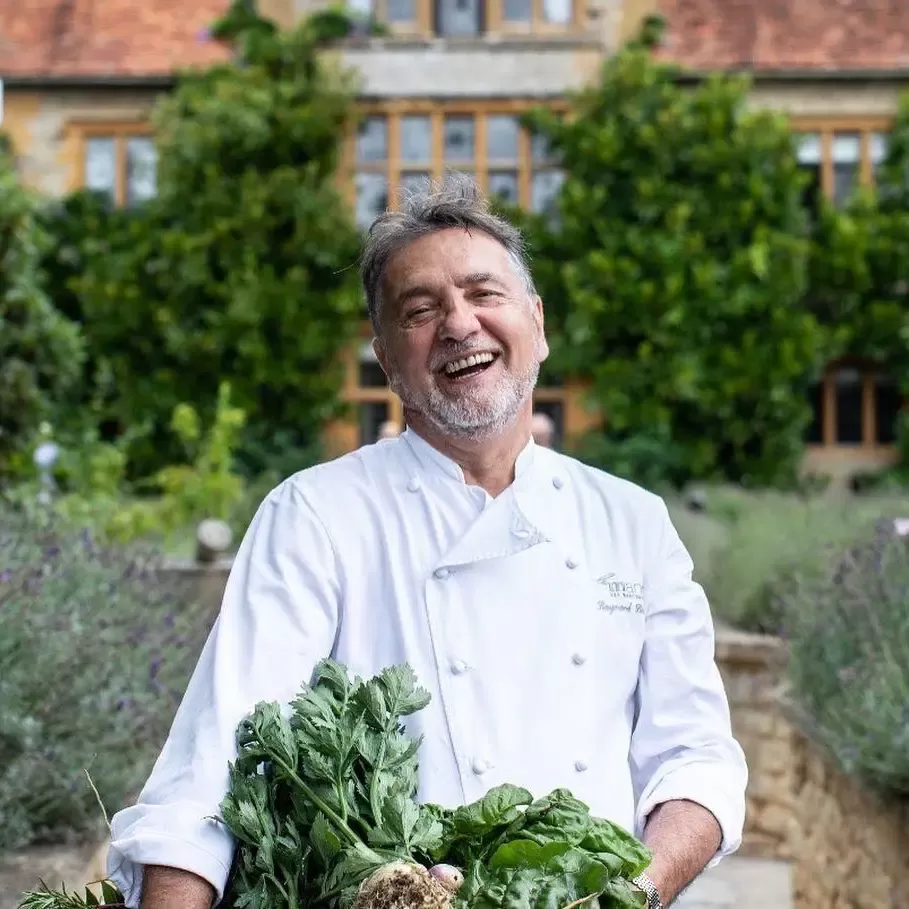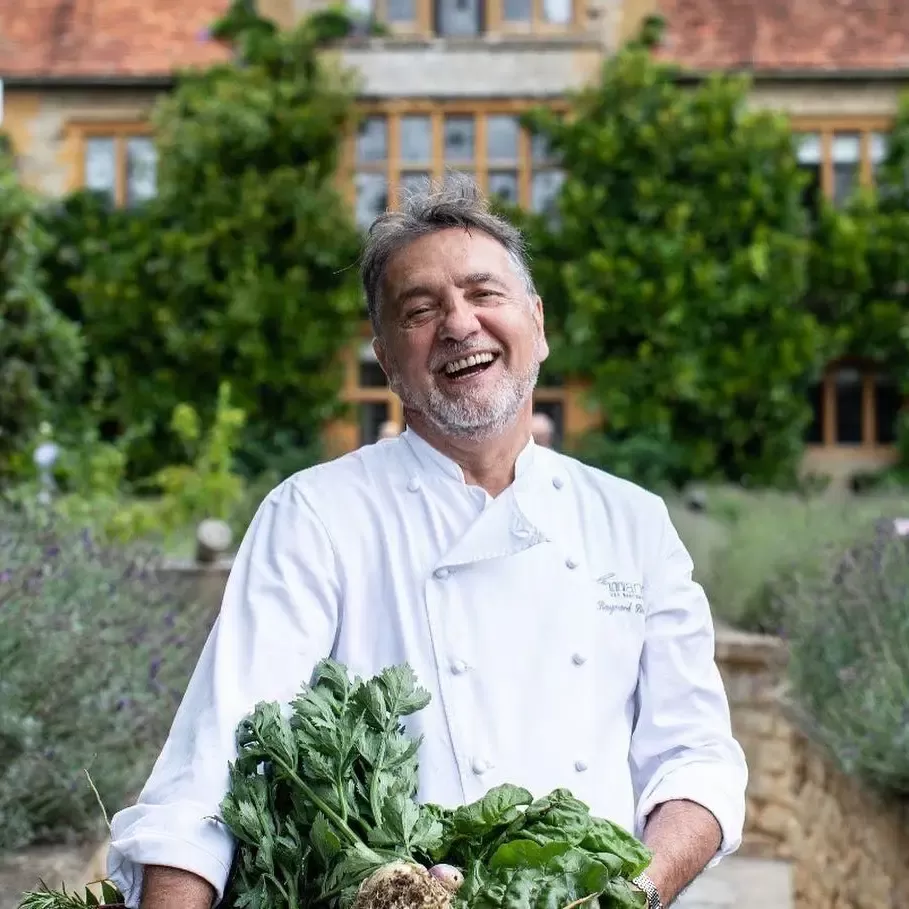 'We are witnessing a revolution.'
– Raymond Blanc
This seasonal approach is becoming ubiquitous in high-end restaurants. For today's luxury diner, provenance and traceability are no longer just platitudes but pre-requisites. Research by Mintel found that just 9% of consumers associate luxury with sustainability, yet a similar study by De Beers suggested that 73% of affluent consumers are willing to pay more for a meal if its place of origin was specified.
'Today's modern guest is refined,' says Blanc. 'They want authenticity in the plate and want to know where the food came from or if any chemicals are used in the garden, and they want great experiences.'
At Le Manoir, he's going full speed ahead with this vision, with a bee village, vineyard, organic farm, and medicinal herb garden – created in collaboration with herbalist Michael McIntire – all in the works.
'The luxury market is going to be so different,' he says. 'It will have a conscience. It's no longer enough to put a plaque in front of your restaurant and say, we are sustainable. We are witnessing a revolution. Before, luxury was all about yachts decorated with gold, but inside it was all rotten. Now, no matter who you are, you have to clean up your brand. And so, everyone is doing that – and it's exciting.'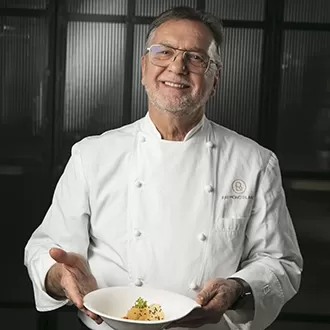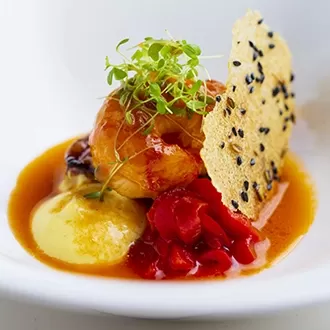 Raymond Blanc presenting his langoustine dish at the Royal Ascot preview dinner 
Alongside his cooking, it's beliefs like this that have propelled Blanc into culinary royalty. He hopes to inspire the chefs under his wing to do the same – and of course, to make Ascot into one of the world's greatest gastronomic events.
'We've got about six Michelin-starred chefs here, so let's bring the event up to the highest levels – in terms of gastronomy, fun, champagne, joie de vivre, and beauty,' he says as we are ushered back down to the main restaurant where Blanc is about to start a cooking demonstration. 'I really believe that Ascot is one of the biggest, most beautiful events – not just in the UK, but in the whole of Europe.'
As part of Quintessentially, our members have access to the Royal Enclosure, plus many other exclusive events throughout Royal Ascot. Contact your lifestyle manager to learn more or click here to discover membership.