One of Italy's dreamiest locales, the sun-soaked Amalfi Coast is a bit of a victim of its own success. Come summer, crowds of people descend on the towns, driving up the prices of accommodations, clogging up the narrow lanes, and causing traffic jams on the winding coastal road. The area is much more relaxed and enjoyable in the off-season when staff at the hotels, restaurants, and beach clubs aren't frantically trying to keep up with the influx of guests, and you'll be able to get last-minute reservations at hotspots that are mobbed in July and August.
In September and October, the weather is still generally warm and sunny. Spring is nice, too, especially April and May. Just keep in mind that most hotels on the coast close from November through Easter. You might not be able to go to the beach clubs in the off-season, and water-based activities like boating excursions are subject to the weather conditions, but there are plenty of things to do.
Where to stay
In the off-season, hotel rooms are much easier to come by, and the Amalfi Coast has plenty of fabulous hotels that are destinations in and of themselves. Le Sirenuse in Positano is one of the most iconic hotels on the coast, with its cherry-red façade, pool overlooking the town, rooms outfitted with antiques and hand-painted tiles, and a breakfast buffet that's definitely worth waking up for. Run by the Sersale family, this Leading Hotels of the World member epitomises warm southern Italian hospitality.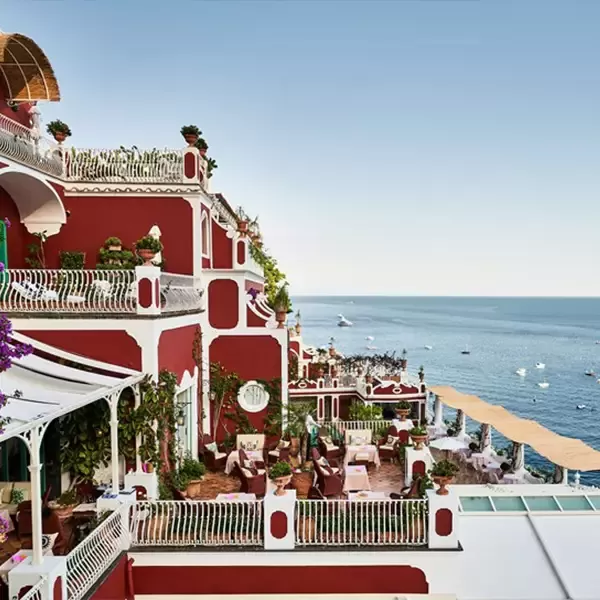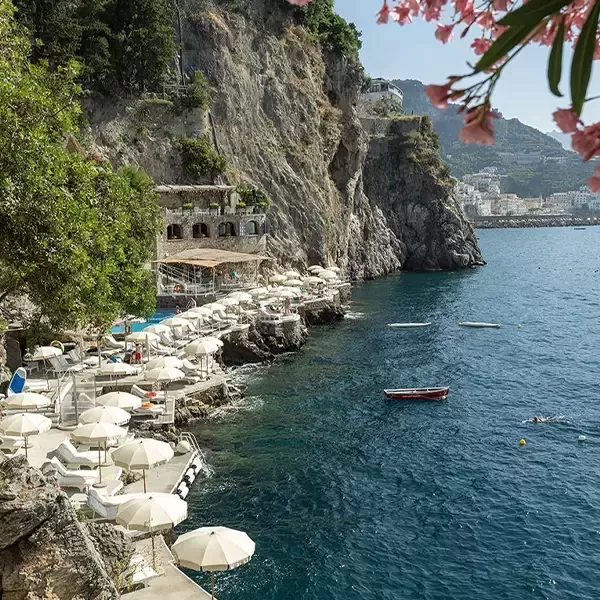 (L) Le Sirenuse in Positano | (R) Hotel Santa Caterina
Other classic spots include Hotel Santa Caterina in Amalfi, Grand Hotel Excelsior Vittoria in Sorrento, and Palazzo Avino in Ravello, all of which are family-run members of Leading Hotels of the World. The latter recently started bottling their own wine and renovated the sleek Infinito Suite, which has a private rooftop terrace with spectacular views.
There are also some wonderful new hotels on the coast that are worth checking out. Anantara Convento di Amalfi opened this spring in a restored 13th-century monastery on a cliff overlooking the town. With lovely terraced gardens growing lemon trees and herbs used in the restaurants, the hotel is a peaceful respite just a ten-minute walk from the historic centre of Amalfi.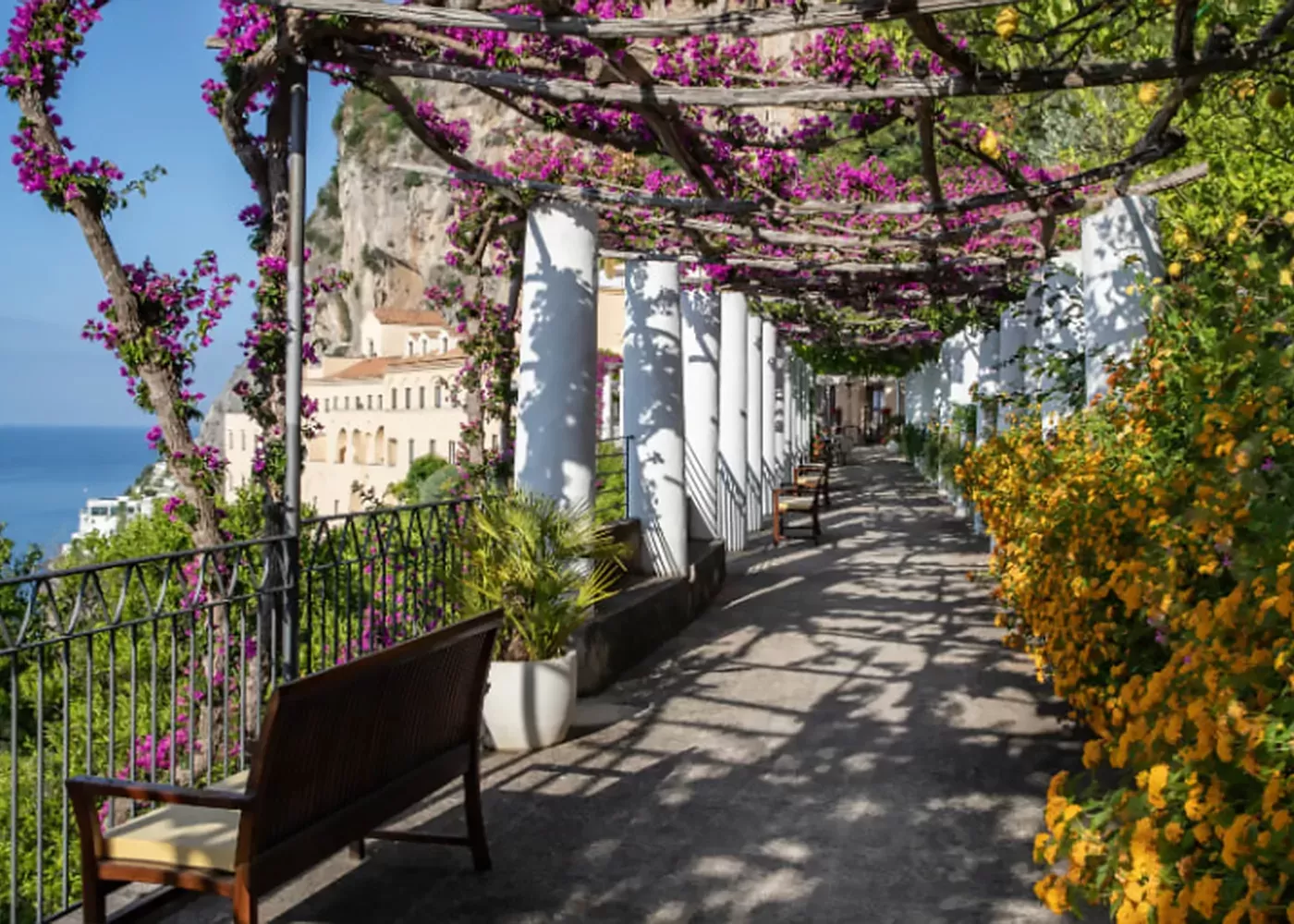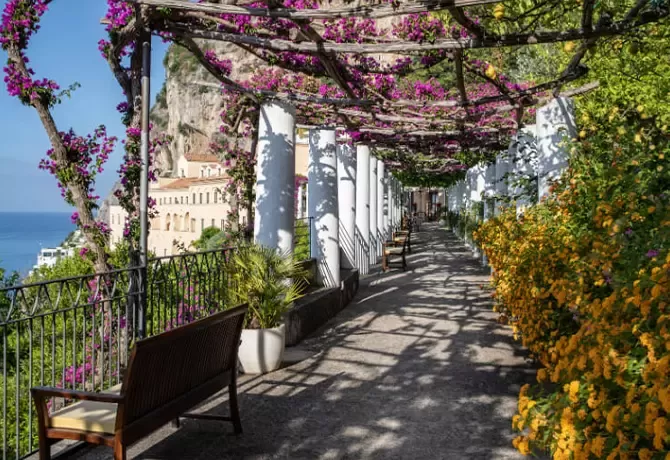 Anantara Convento di Amalfi
A bit farther on the coastal road going toward Positano, Borgo Santandrea boasts a dreamy Mediterranean-meets-midcentury design with a blue and white colour scheme, more than 30 different patterns on the tile floors, and vintage furniture and décor by the likes of Gio Ponti and Carlo Mollino.
Where to eat and drink
From historic cafés and gelaterias to Michelin-starred restaurants, the coast has an incredible variety of dining and drinking establishments. For gourmet tasting menus in an elegant dining room, book a table at Rosselini's, the Michelin-starred restaurant at Palazzo Avino. It's only a matter of time before talented young chef Claudio Lanuto catches the eye of the Michelin guide with his inventive cuisine and beautiful presentations at Dei Cappuccini, the fine dining restaurant at Anantara Convento di Amalfi.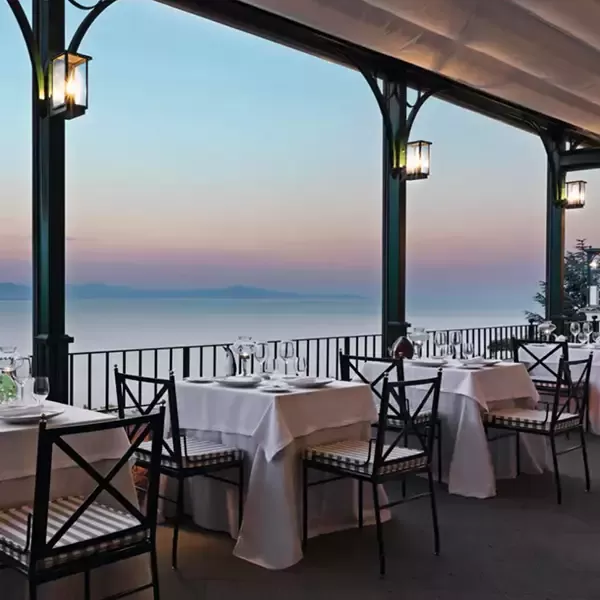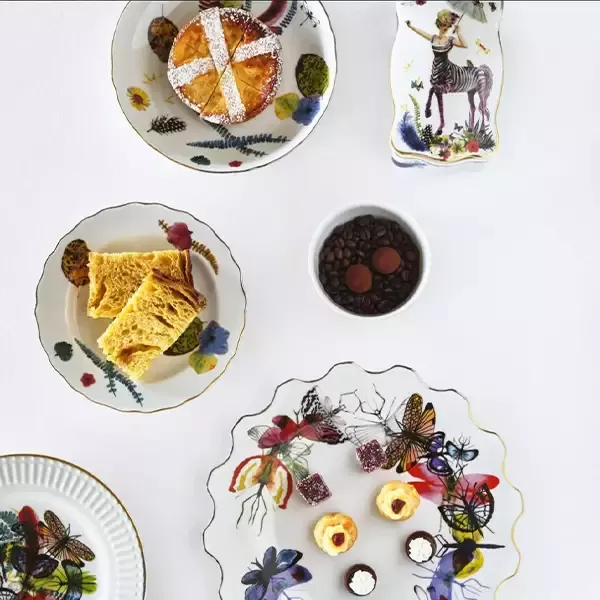 Dei Cappuccini
When you want a break from tasting menus, make a reservation at Marina Grande in Amalfi, which serves an excellent fritto misto and other fresh seafood right by the beach. And a classic Neapolitan pizza is a must. In the evenings, Anantara Convento di Amalfi's casual restaurant transforms into La Locanda della Canonica Pizzeria by Gino Sorbillo, so you can get your fix from a master pizzaiolo.
Afterwards, stroll down to the centre of Amalfi for a gelato by Andrea Pansa. Originally opened in 1830, the historic pasticceria at the foot of the Duomo expanded with a gelateria just across the piazza.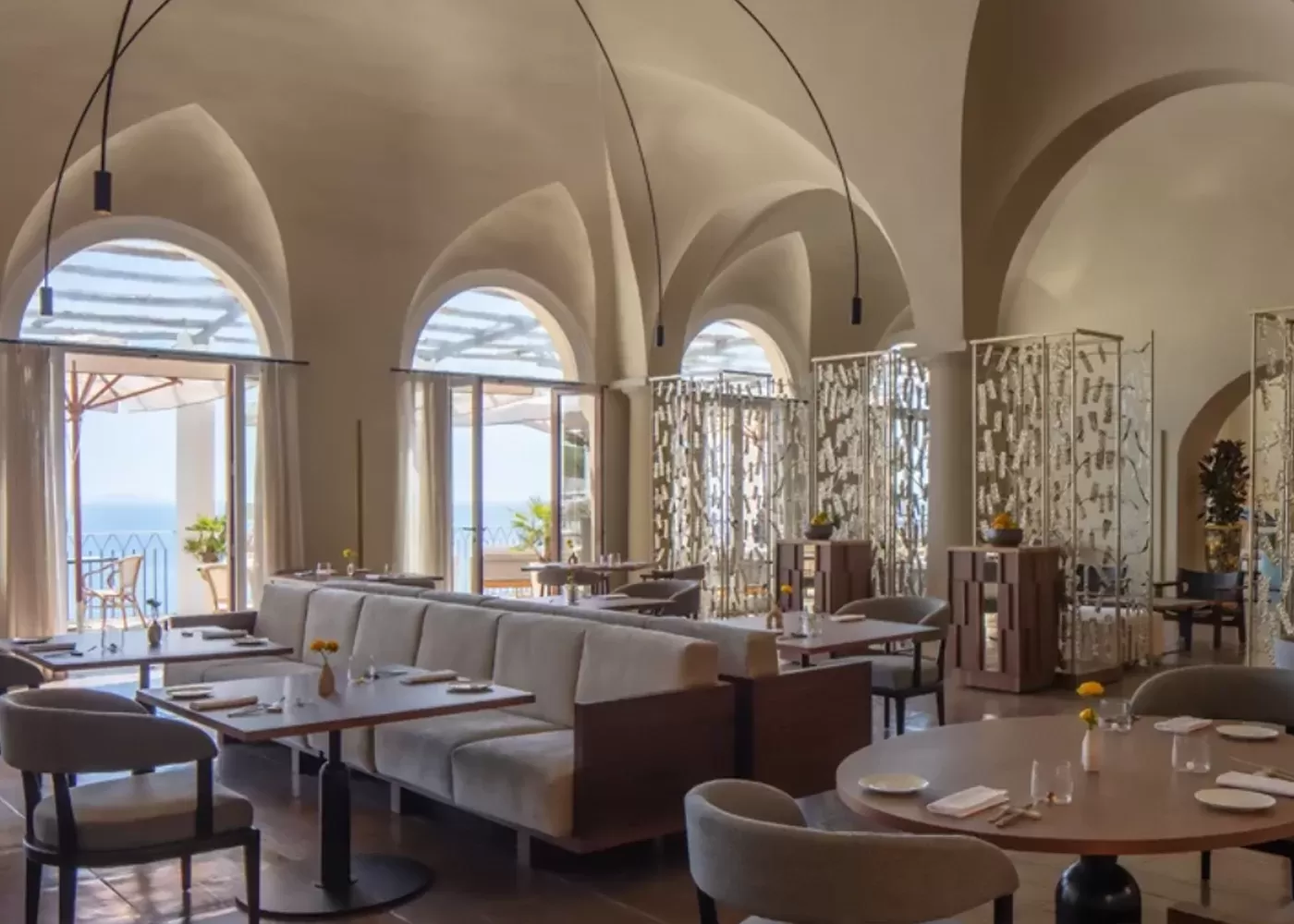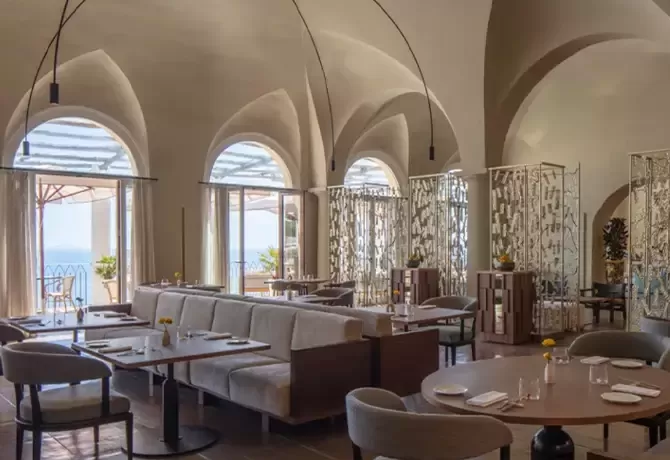 Locanda della Canonica Pizzeria by Gina Sorbillo
What to do
Visiting in the off-season doesn't necessarily mean you must give up on experiencing the coast from the sea. There are plenty of opportunities for sunset sails. You can hire a boat to bring you along the coast or over to the glamorous island of Capri. And if you want to swim, you have a good chance of enjoying sunny days and warm water in September and even October, after the summer sun has been warming the sea for months.
There are also plenty of land-based activities that are even better in the off-season. Strolling through the charming towns and shopping, for example, is much more pleasant without the crowds. You can stock up on boho-chic dresses and caftans at Antica Sartoria by Giacomo Cinque in Positano, buy artisanal paper products in Amalfi, and hand-painted ceramics in Vietri Sul Mare, which has dozens of shops, including Ceramica Artistica Solimene, which supplies many of the area's top restaurants.
Villa Rufolo in Ravello
In Ravello, visit the historic Villa Rufolo, which hosts the Ravello Festival every summer, and Villa Cimbrone, with its beautiful gardens and the Belvedere of Infinity, a stone parapet lined with busts and breathtaking views of the sea. If walking up hills and stone staircases isn't adrenaline-pumping enough, active travellers can hike the Path of the Gods, a seven-kilometre trail along an old mule path with sweeping sea views.
Think you've seen it all? Think again. Our global network of dedicated travel specialists plans one-of-a-kind, tailor-made travel experiences to make every trip your best yet. Find out more about Quintessentially Travel here.