Whilst no wine lover would refuse a trip through Tuscany or Burgundy, there are wine-producing regions around the world that are also apt for exploration. Less expected, our list of other places to visit is not to be missed: envision rolling hills, sunny skies, ancient towns, and most of all, excellent wines without the level of crowds the Old World destinations are known for. Cin cin.
Adelaide Hills, Australia
Known for producing high-quality Pinot Noir, Adelaide Hills – in South Australia – has a cool climate conducive to growing excellent grapes. Stay at Sequoia Lodge, a 14-suite luxury property ideally set amongst 30 acres of beautiful nature. The lodge will organise tastings for you; in particular, the McLaren Vale 4WD tour will enjoy visits to nearby producers Samson Tall and Yangarra, sampling small-batch wines in each of its beautiful estates.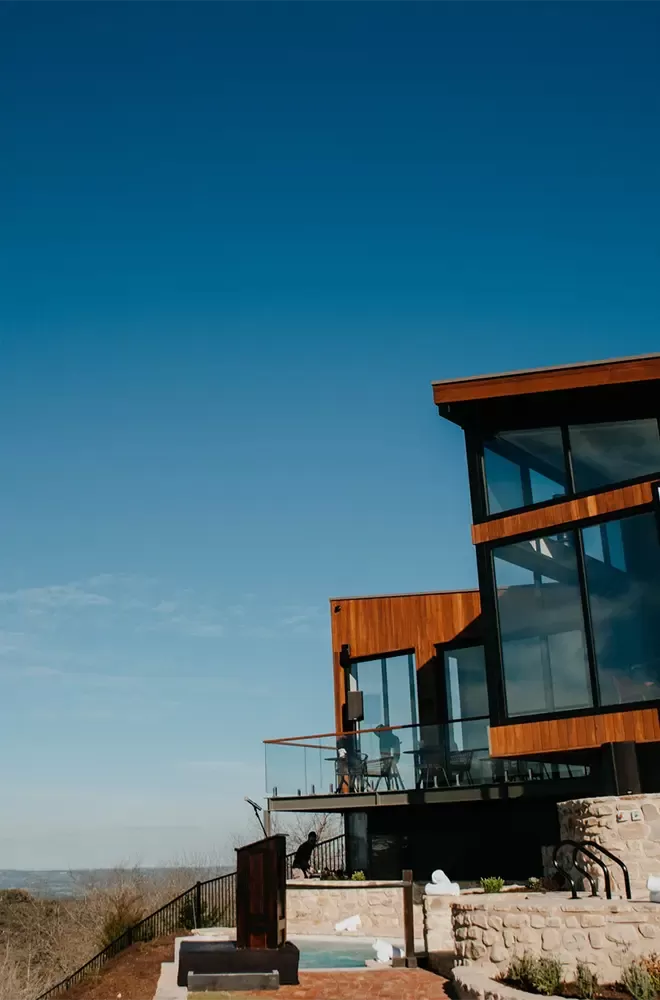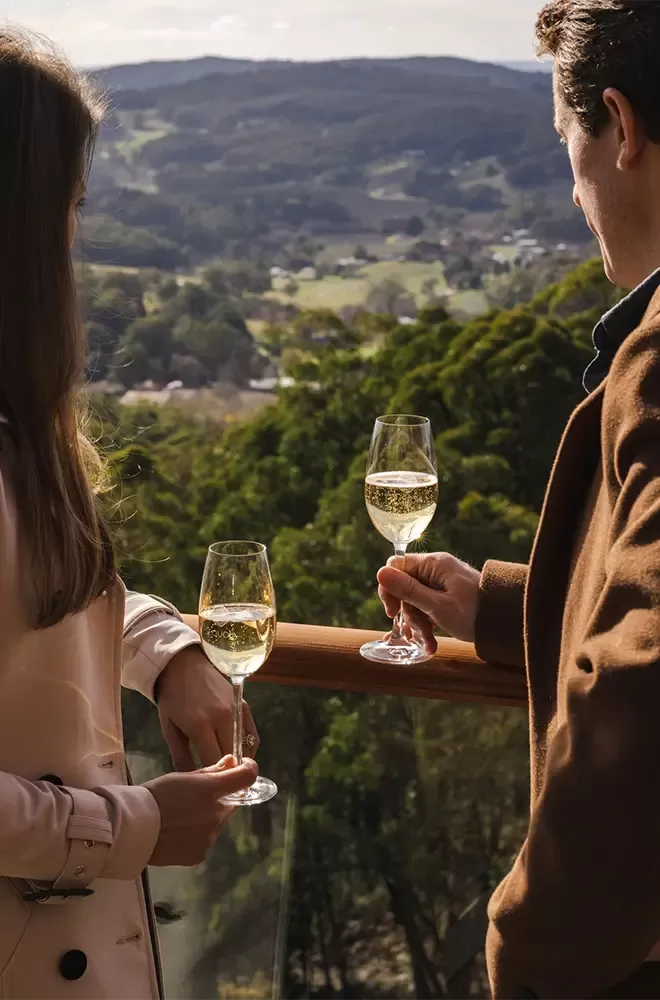 Sequoia Lodge in Adelaide Hills, South Australia
South Downs, England
Discover excellent sparkling wines outside the Champagne region in England's South Downs. This sunny (!) region spotlights Rathfinny Estate and Ridgeview Vineyard, both known for their sparkling vintages. Boutique hotel The Gallivant in Camber Sands is the ideal base – cosy, comfortable, and home to a Bamford Spa, this beachfront property is also expert in all things English wine country. The onsite tasting, hosted by one of its sommeliers, will guide novices through the rights and wrongs of tasting wine, perusing a selection produced just minutes from the hotel.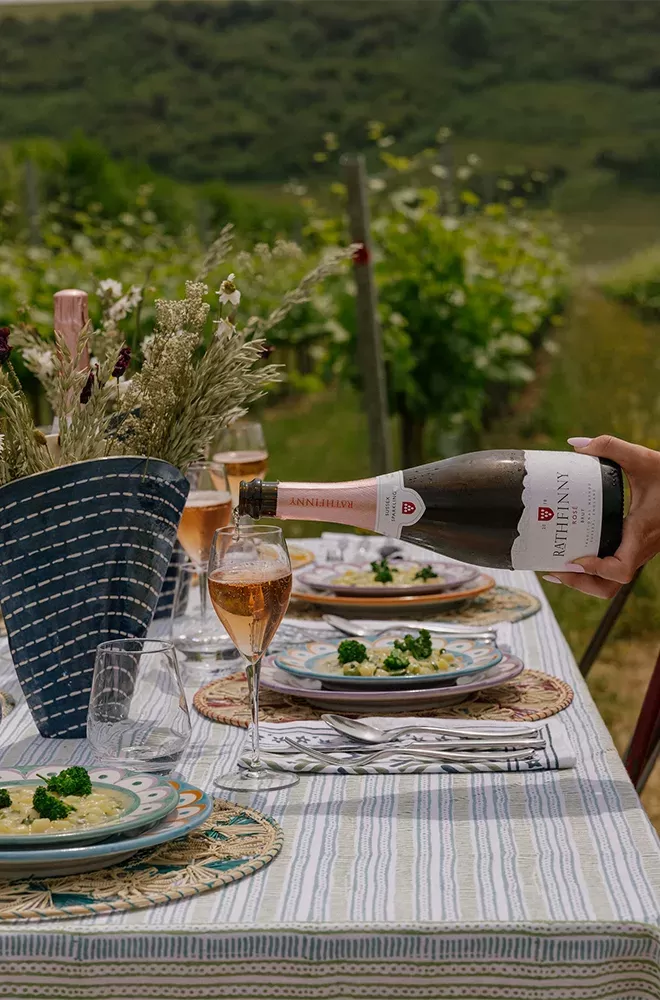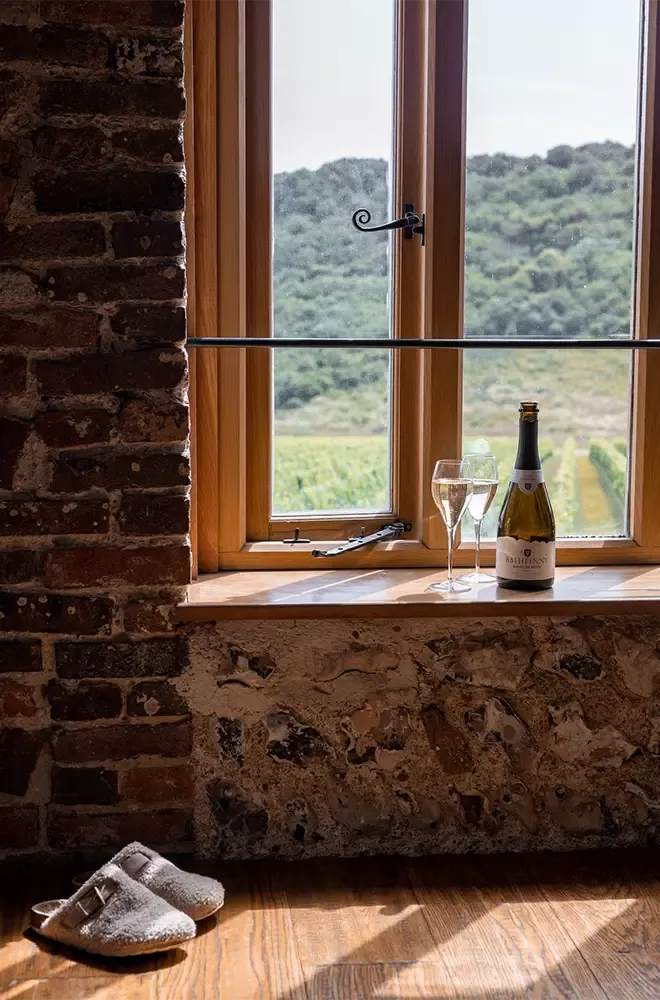 Rathfinny Estate in South Down, England
Mendoza, Argentina
If you're a fan of spicy, full-bodied red wine, head to the Mendoza region of Argentina. Located in the foothills of the Andes Mountains, the area's high altitude offers optimum conditions for outstanding production. The temperate conditions are ideal for the grapes but also for visiting: you can expect consistent weather for most of the year. We recommend staying at Cavas Wine Lodge, an elegant resort in the middle of wine country ideally suited for visiting the surrounding vineyards.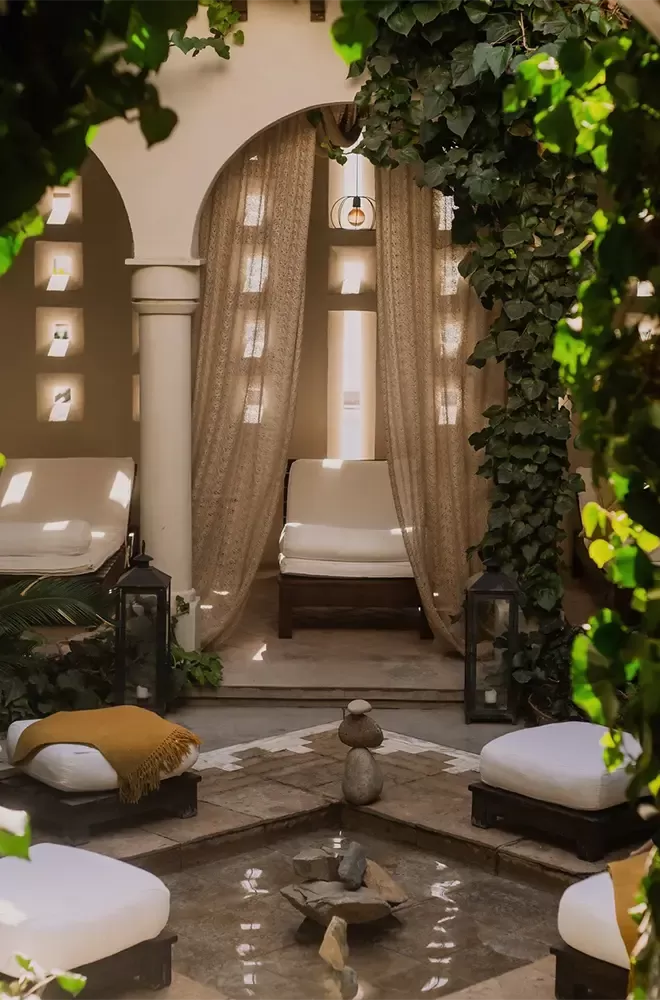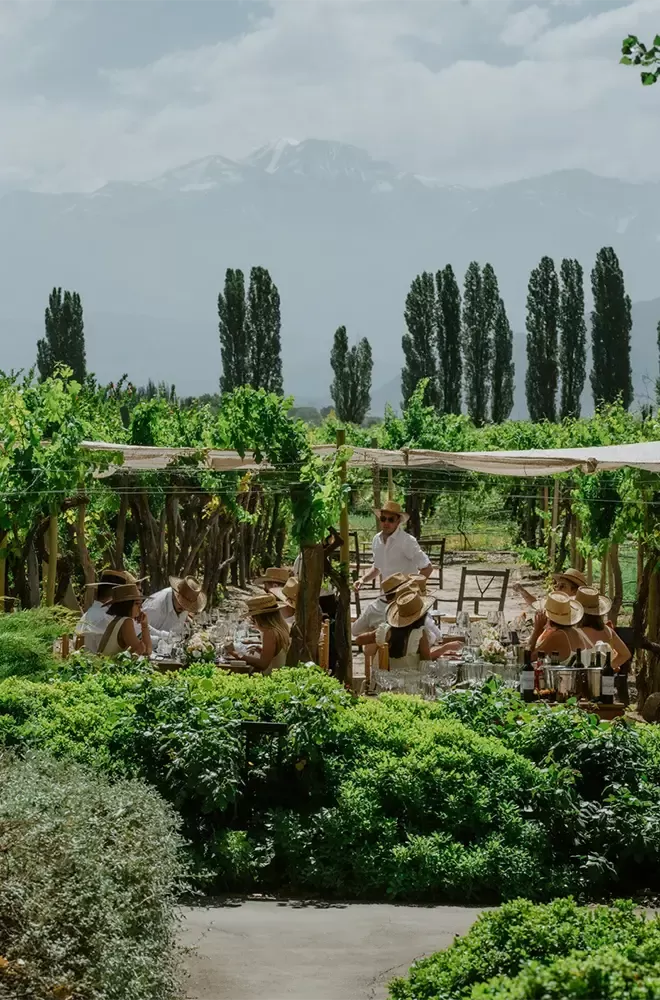 Cavas Wine Lodge in Mendoza, Argentina
Valle de Guadelupe, Mexico
Situated primarily atop the cliffs overlooking Todos Santos Bay, the vineyards of Guadalupe benefit from a dry, Mediterranean-like climate, producing both red and white grapes of excellent quality. Increasingly popular with tourists, now is the perfect time to visit this beautiful region – especially as Banyan Tree Veya opens in early 2024.
The ultra-luxurious resort will be set within a vineyard, just 90 minutes from the US border, designed to blend seamlessly with the stunning natural surroundings. Featuring five food and beverage venues – including a fine-dining eatery that will spotlight wines from the region – it will offer breathtaking views over the valley, while its onsite winery will be the first in the world dedicated to Grenache, utilising grapes sourced and replanted from France.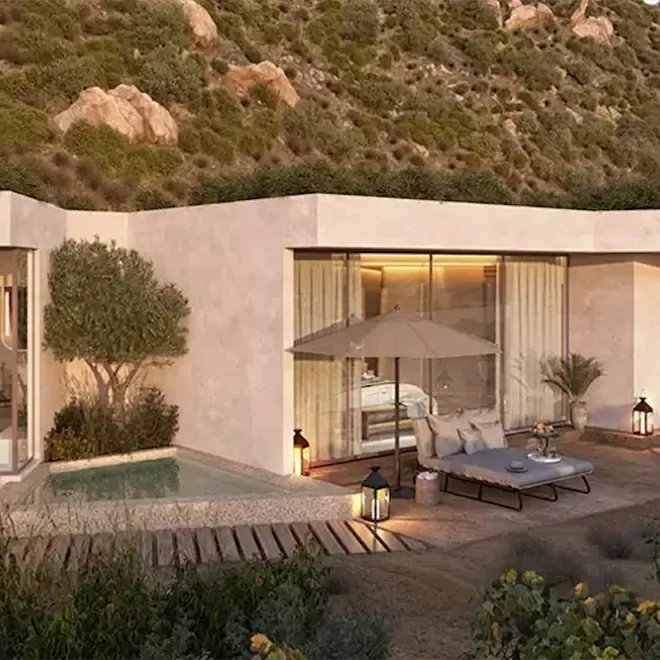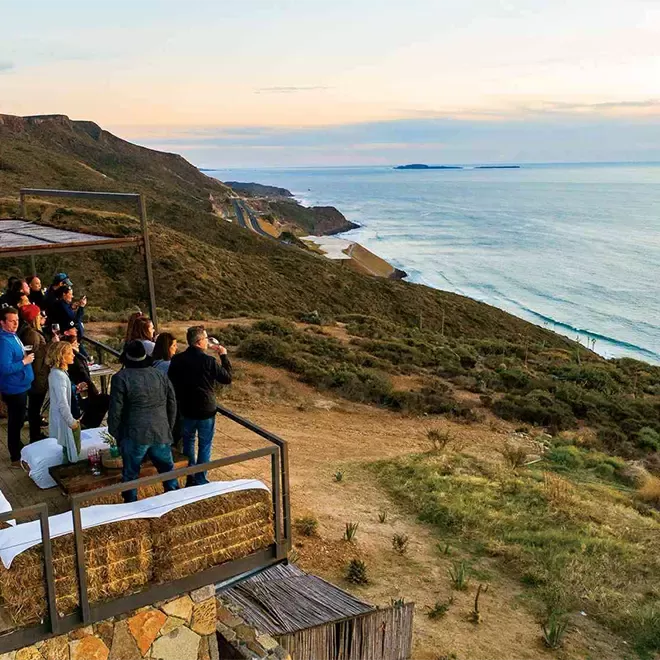 Banyan Tree Veya opening in 2024 in Valle de Guadelupe, Mexico
Puglia, Italy
Puglia is a prime wine region that successfully grows many grape varietals and is blessed with plenty of sun and fertile soil. Cooled by the Mediterranean Sea, this part of Italy – the heel of the boot – is a must-visit for any wine lover. With Masseria Torre Maizza as a base, the area is ripe for exploring via bike or bucolic drives. During summer months, Chef Fulvio Pierangelini curates outdoor dinners onsite in the masseria's beautiful gardens in partnership with local vintners, showcasing their best wines.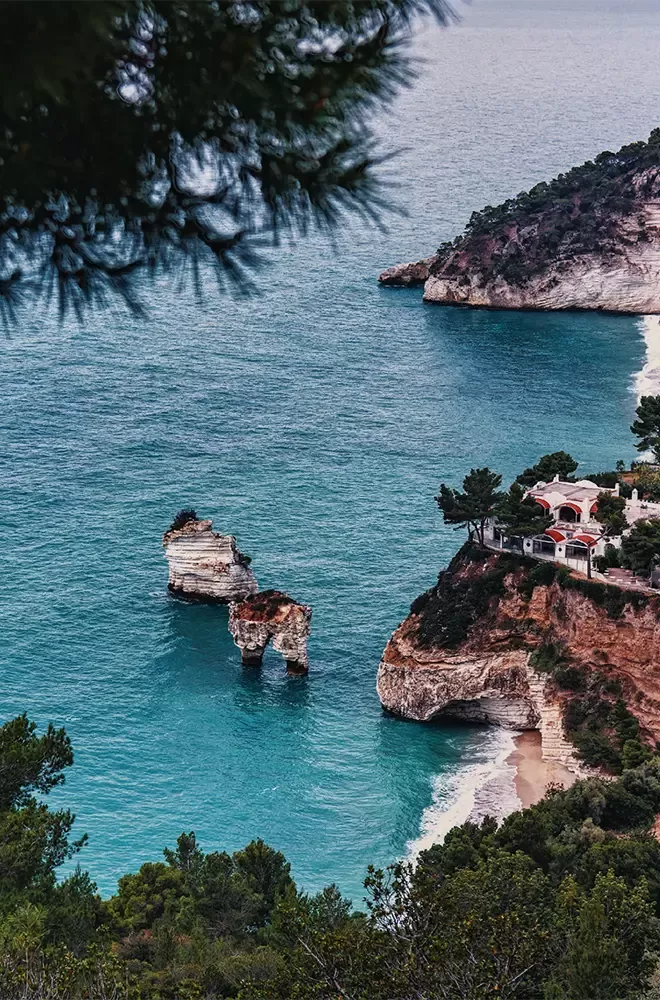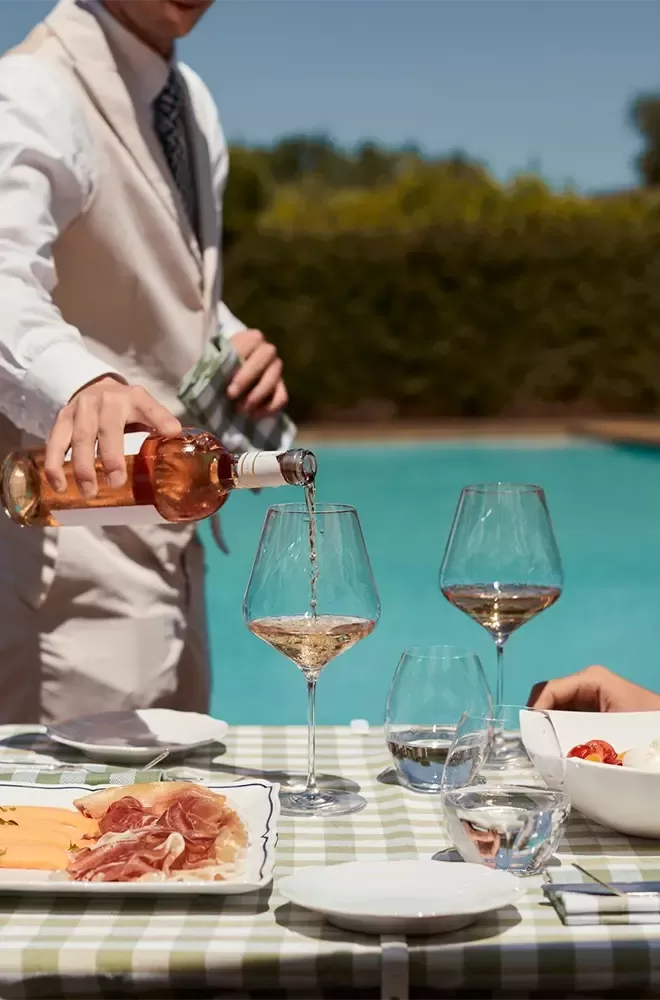 Masseria Torre Maizza in Puglia, Italy
Istria, Croatia
Drawing comparisons to Bordeaux, Istria is one of the oldest winemaking regions in Europe, having first produced grapes in the 6th century BC. Featuring iron-rich soil, Istria's red wine production has garnered global accolades – picture full-bodied reds like Cabernet Sauvignon and Syrah. Also, limestone-rich soil in the region produces crisp and acidic white grapes; visitors truly have their pick of personal favourites. The Meneghetti Wine Hotel makes the most of the region's options, creating its own wines and olive oil as well as organising bespoke tastings in its private tasting room.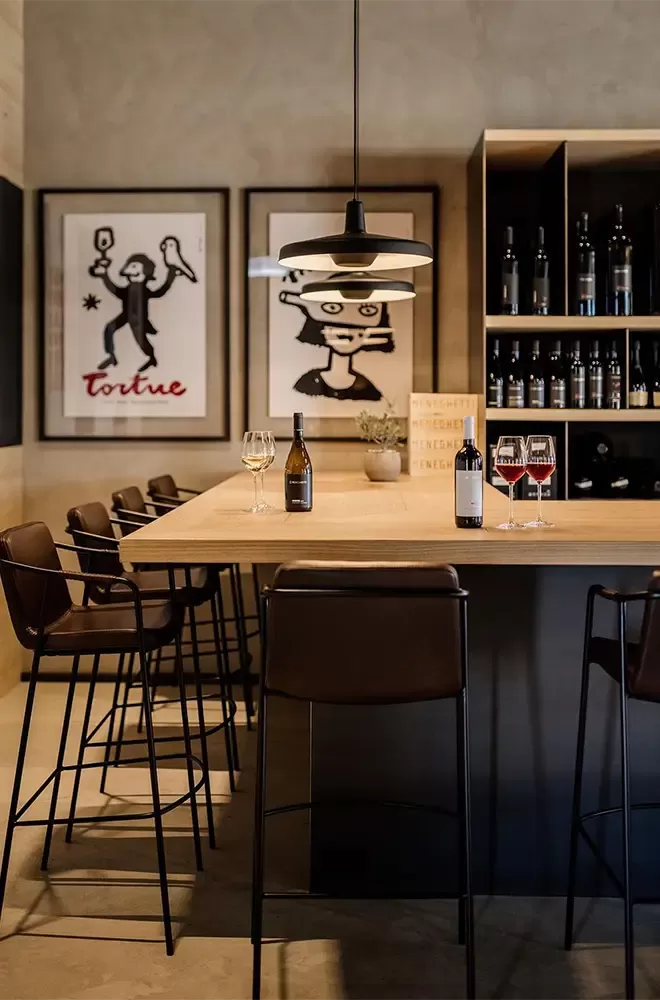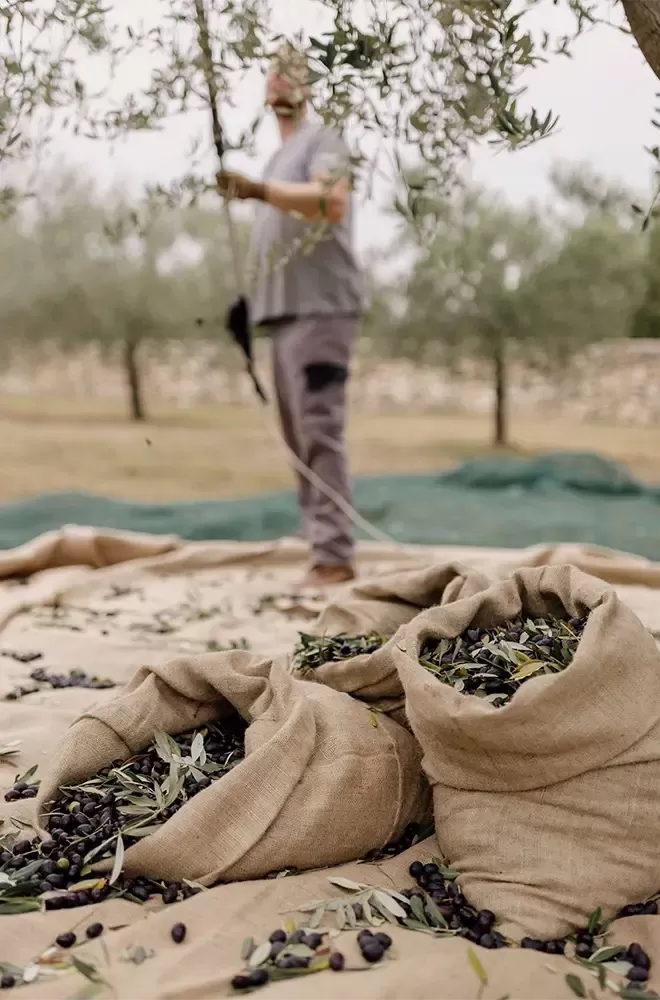 The Meneghetti Wine Hotel in Istria, Croatia
Vienna, Austria
Unique in that it is primarily urban, Vienna's winemaking scene is known for white varietals: Riesling, Grüner Veltliner, Chardonnay, and Pinot Blanc. Although the number of hectares in production has shrunk since grapes were first planted in 1132 AD, plenty of wine is still made in the area, and cosy wine taverns offer the perfect locale in which to sample the options.
Staying at the luxurious Rosewood Vienna, located on Petersplatz in the Old Town, venture just outside the city centre to enjoy wine as it has been for centuries at the historic heuriger overlooking the city, travelling between villages frequented by Beethoven whilst sampling dry and crisp white wine.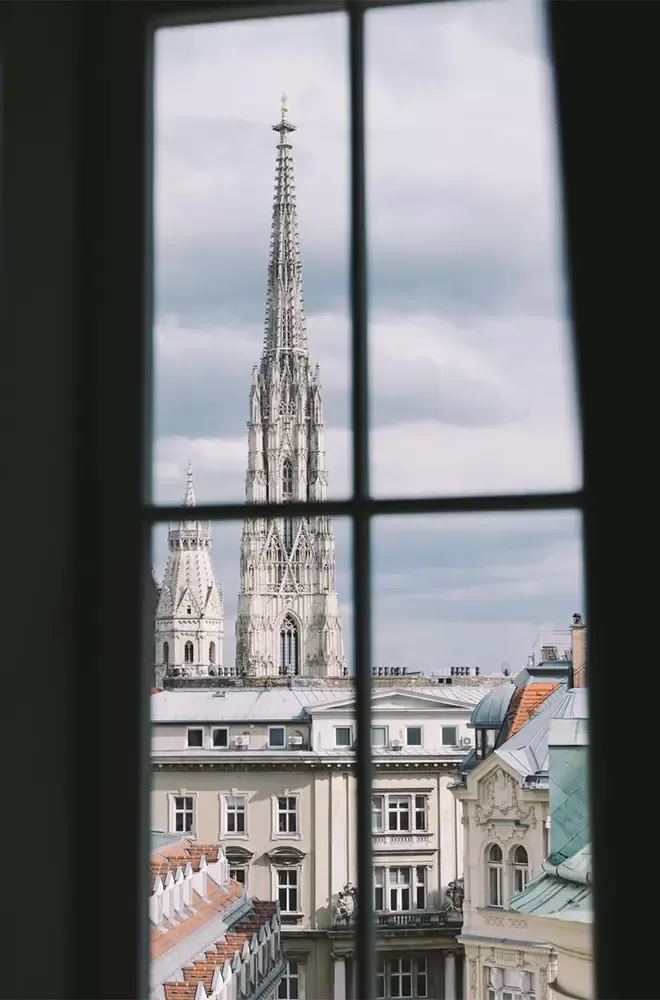 Rosewood Vienna in Vienna, Austria
Think you've seen it all? Think again. Our global network of dedicated travel specialists plans one-of-a-kind, tailor-made travel experiences to make every trip your best yet. Find out more about Quintessentially Travel here.