To host the perfect house party, one requires the perfect party house. However, for those who don't fancy entertaining at home, a new breed of hotel has emerged: exclusive-hire venues designed for private parties. Whilst still retaining the hallmarks of an upscale hotel (friendly hosts, good chefs and properly soft linen), these exclusive-hire houses also feature glossy dance floors, well-stocked bars and – in many cases – entertainment fit for all the family. In other words, the house party has gone luxe – here are seven we can't wait to hire.
Kin House, Wiltshire
The first thing you'll notice about this dreamy manor is its warm orange fragrance. The culprit: Verden candles, which perfume each Barlow & Barlow-designed room alongside dried flowers and eclectic artworks. Built in the 16th century, the photogenic ex-farmhouse also moonlights as a wedding venue, meaning that everything you need for a standout gathering – including friendly staff, personalised catering, and a garden-facing dance floor – is present and correct. Each of the 12 stylish bedrooms varies in size and wallpaper pattern; choose bedroom one if you fancy a four-poster bed and a shell-patterned, free-standing bath. Also included are dressing and styling rooms, a candlelit study, and a tortoiseshell bar that only closes when the last guest calls it a night. Make sure to chase a night of burnt orange negronis with brunch in the hearth room; you'll find marmite-and-bacon crumpets to be the perfect antidote.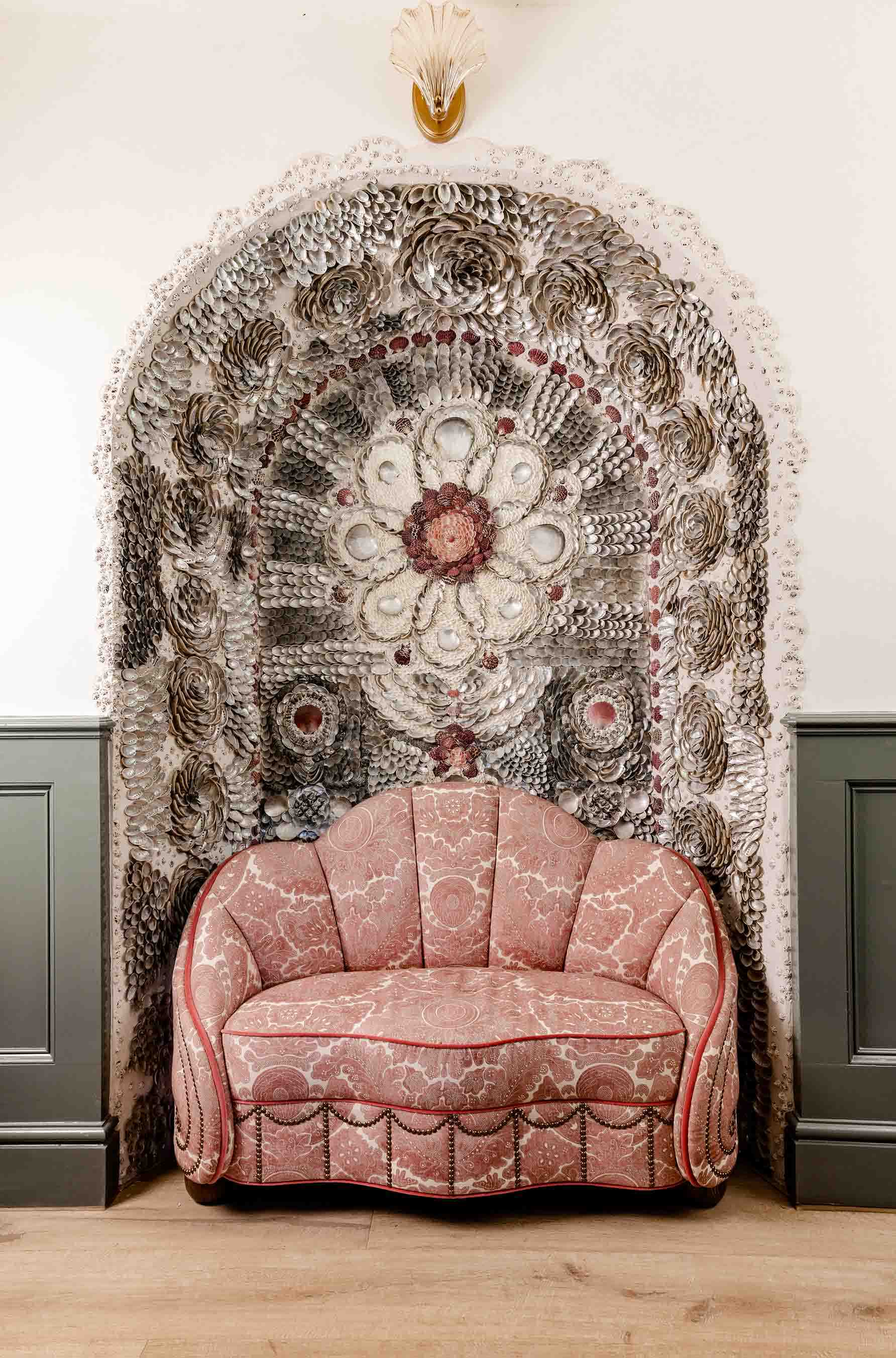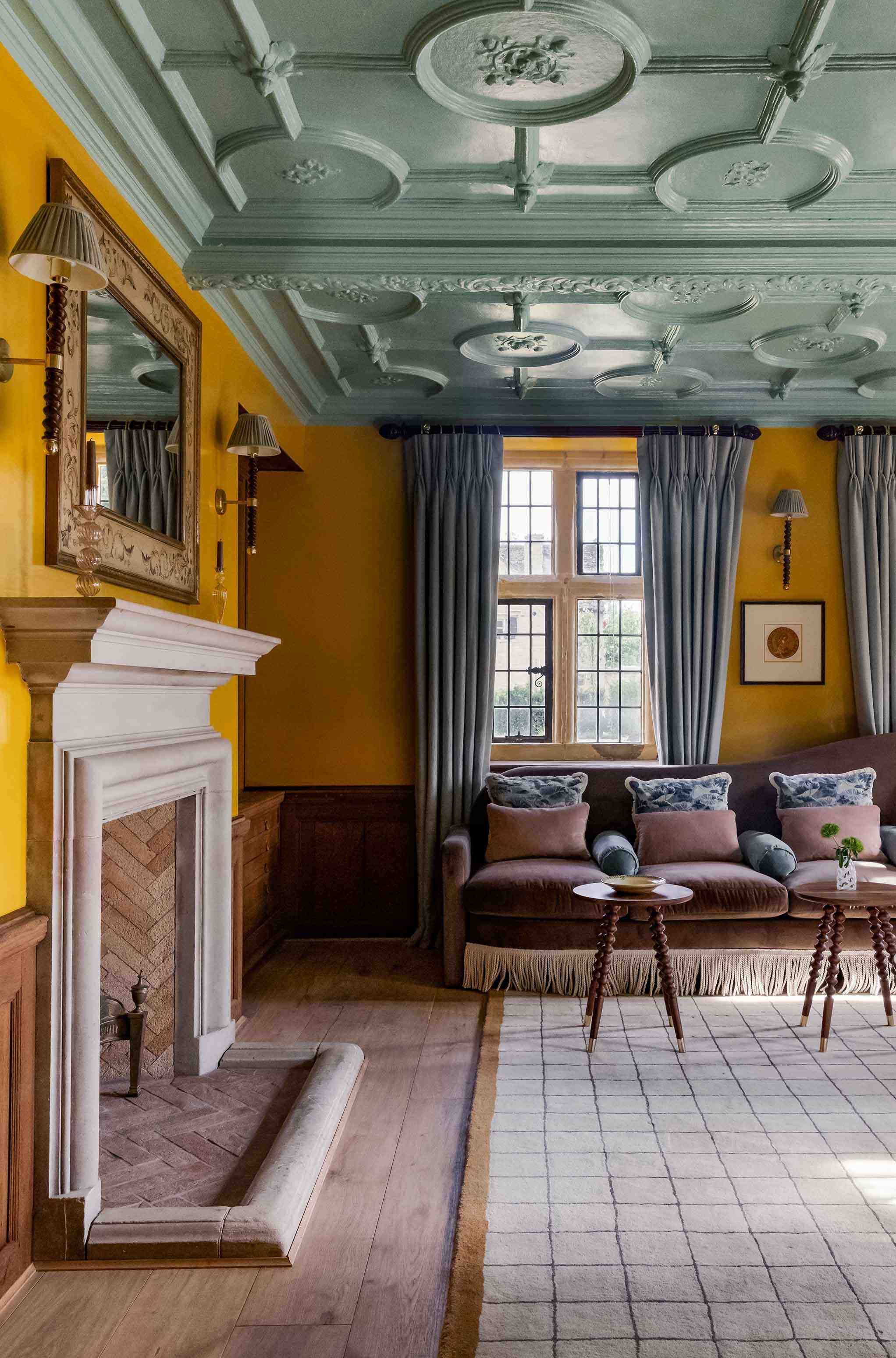 Image © Owen Gale
The Ballroom, Norfolk
Dust off your dancing shoes – the original parquet dance floor is still the centrepiece of this Norfolk mansion's living room. The fringed-and-zebra-printed space also boasts huge, marble-columned bay windows that gaze out over Norfolk's salt marshes (and, for younger visitors, a hand-crafted tree house). Its five bedrooms are light and airy – the best have chaise lounges and balconies – and there's also a huge roof terrace complete with a life-sized chess board. Even better is a sunken firepit in the expansive grounds, where one can imagine swapping late-night stories over a glass of wine…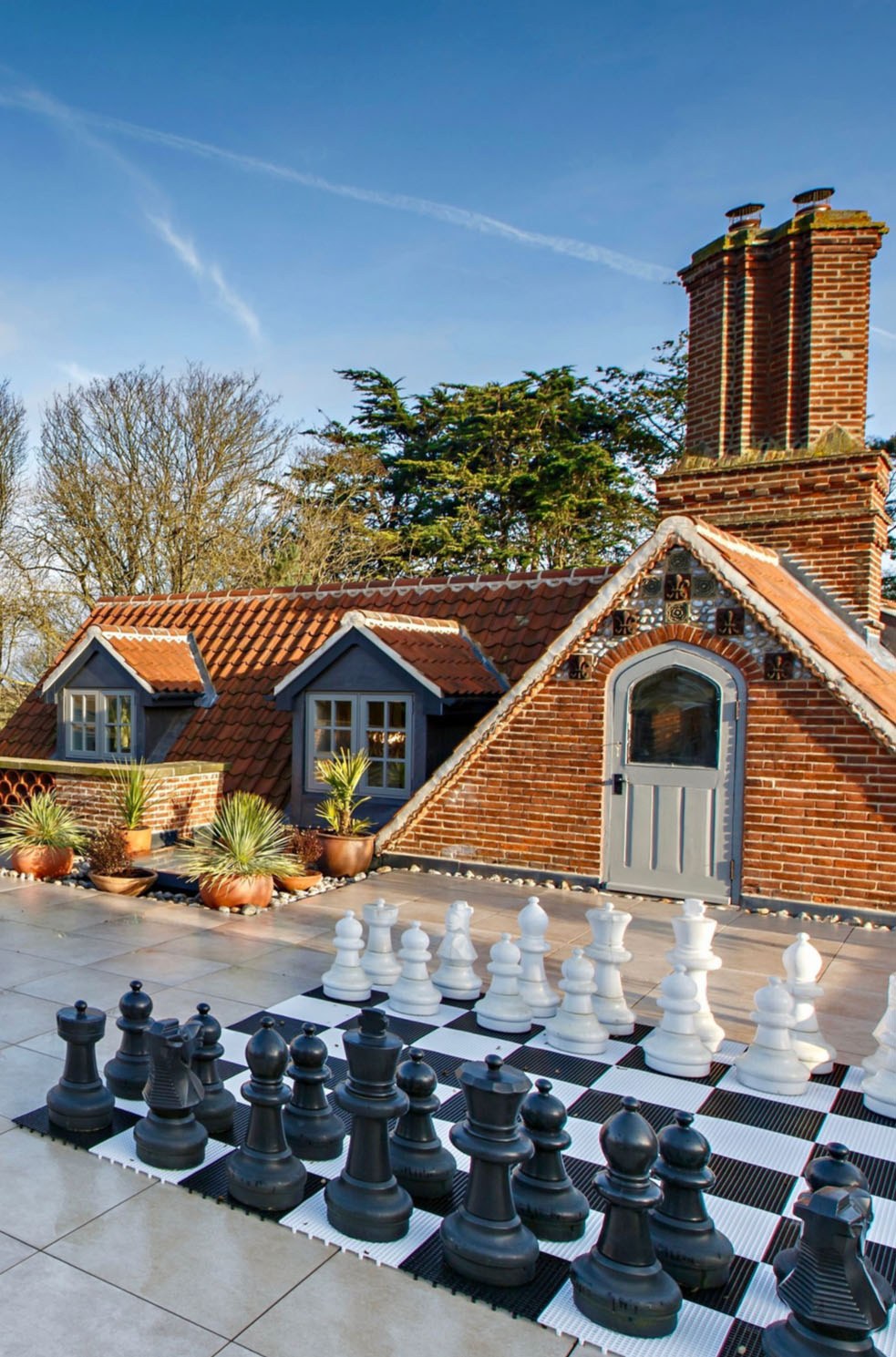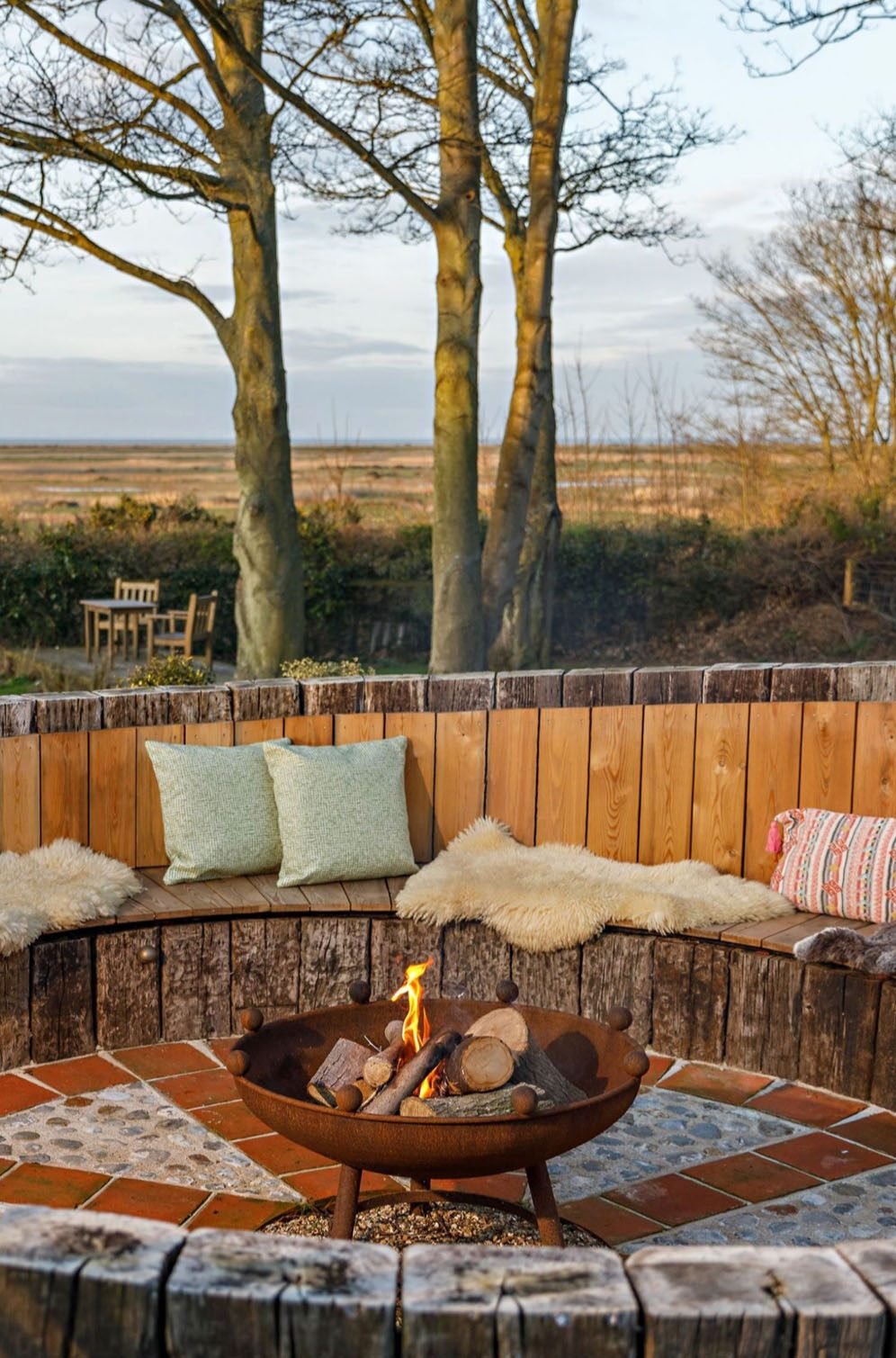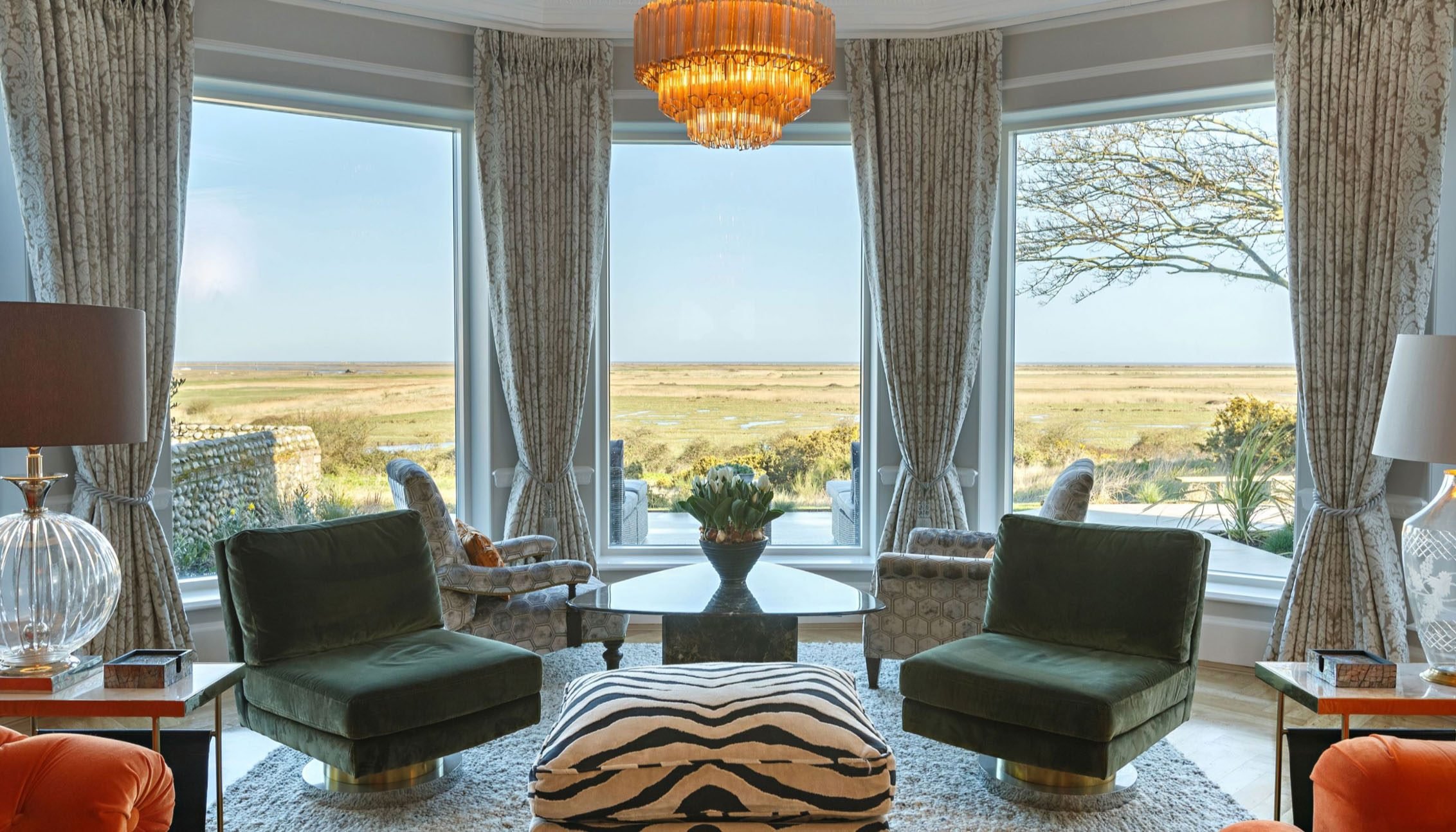 Killochan Castle, Ayrshire
For a full-throttle party fit for royalty, there's no finer place than the stronghold of the Cathcart family. The 555-year-old castle recently received a no-details-spared facelift from Royal Warrant Designer, Mikhail Pietranek; think secret staircases, a merry mishmash of tapestries, sofas in shades of ruby, gold and sapphire, and a two-metre chandelier dangling from a lavish ceiling mural. Don't miss the turret-top 'happy hour' terrace, from which you can admire the castle's 143-acre estate as it ambles down to Girvan.

Wilderness Reserve, East Anglia
The word 'wilderness' usually brings to mind images of desolate, rain-soaked moorland. No less than the opposite could be said about this portfolio of properties peppered across 5,000 Edenic acres. For the ultimate family gathering, book the 14-bedroom Chapel Barn. It features an enormous subterranean playground with a cinema, games room, gym, sauna, indoor pool and huge professional kitchen – although private chefs are also on hand to serve 'fire feasts' of flamed local produce served at long banquet tables.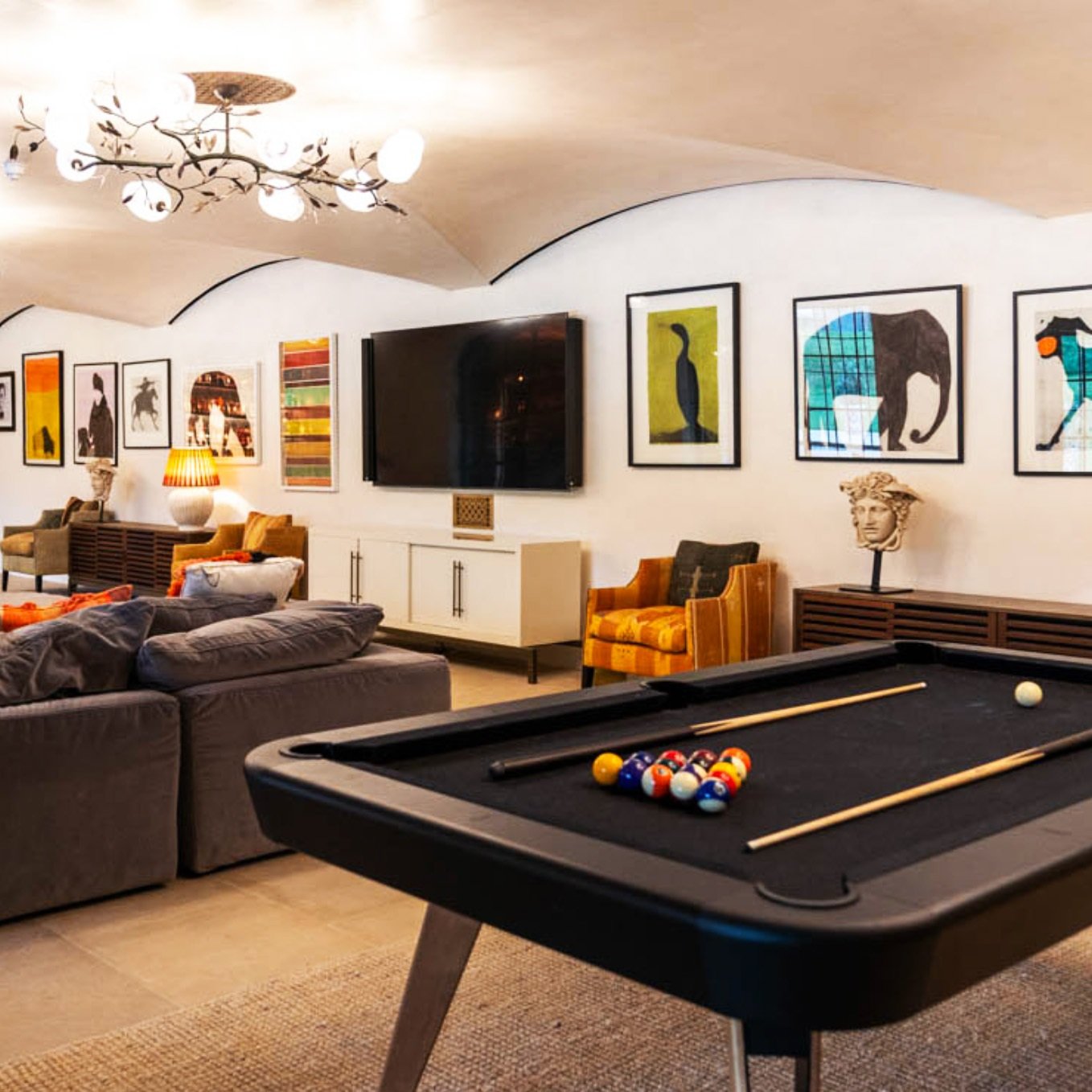 The Art Deco House, Isle of Wight
Take your party back to the golden age with this roaring twenties-style house. Retro interiors are based on oak-panelled floors and period furniture, and there's even a walnut cocktail cabinet scrounged from Elstree Studios. The better bedrooms feature stained glass windows that look over the sea at Shanklin Beach; leave the curtains open and you'll be woken by the sunrise kissing the waves. For those who prefer sunsets, make for the top floor sunroom at golden hour with a glass of champagne selected by owner – and champagne expert – Sharon.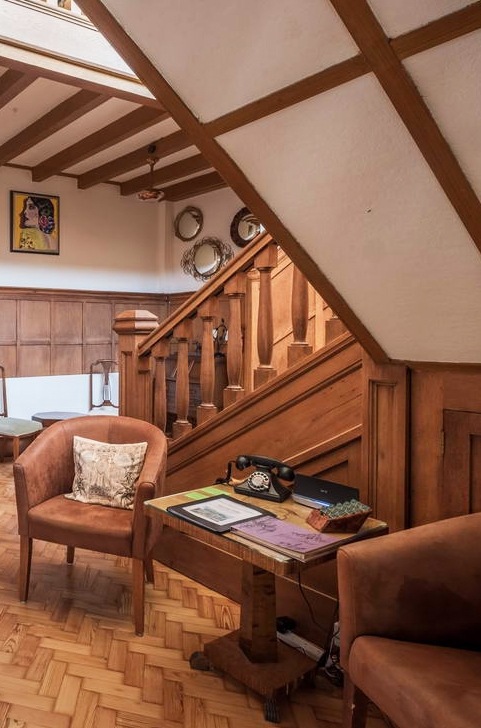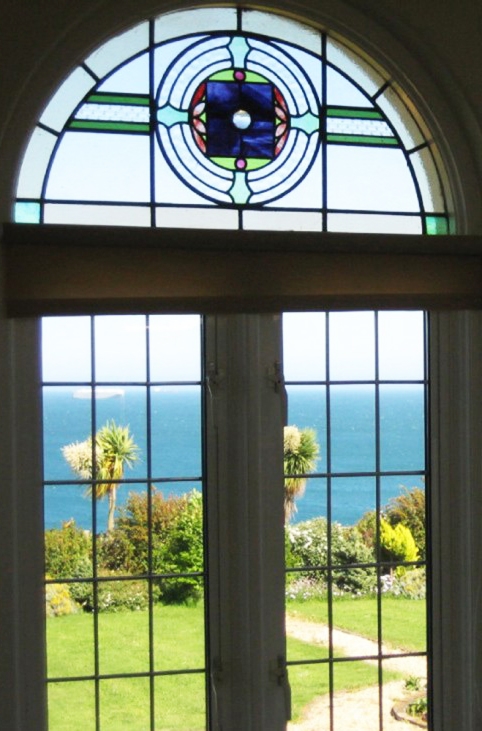 The Lost Music Hall, Devon
Glossy oak floors and auction house finds dominate this Georgian manor, which was transformed in 1900 by a London-based dandy into his perfect party pad. His additions: an enormous music room, a four-acre Italian garden and a swimming pool overlooking the hillside. Although it lay forgotten for a few decades, the estate has recently been revamped by the Montgomery family into a self-catering property that includes six airy bedrooms with two double beds in each. Plus, the light-filled main hall is fitted with mid-century furnishings and – true to its name – a pair of mahogany pianos.

Nedging Hall, Suffolk
Anyone with a penchant for pink will love this blushing Suffolk home, built in the 15th century and straddling 80 acres of parkland. Inside, 11 exquisite bedrooms sleep up to 30, with a wooden-beamed sitting room, wood-panelled billiards room, and heated indoor swimming pool to keep guests of all ages entertained. Farm-to-table catering makes full use of the hall's vegetable patches, but for larger groups, hire a private chef and head for the renovated barns at the property's rear.

Hosting a party? We can help. Our event experts have the contacts and experience to bring your dream event to life. Contact your lifestyle manager for more information or click here to find out more about how a Quintessentially membership could elevate your life.