Singapore's love affair with sake – or nihonshu, as it's known in its native Japan – is growing. It's now not only celebrated year-round at various local sake festivals, but more and more bars and restaurants – from exclusive hinoki-clad omakase restaurants to hole-in-the-wall izakayas – are embracing lesser-known styles like aged and unpasteurised sakes.
Renowned Mod-Sin chef Willin Low even partnered with historic Hyogo-based brewery Yaegaki to create a new sake blended to complement and pair with Singaporean cuisine. So, with all that in mind, here are five of the top places to enjoy sake.
Omu Nomu
Opened just over a year ago, Omu Nomu is one of the most exciting sake bars in Singapore at the moment. For one, it's the first and only place to serve doburoku, a rare, centuries-old style of sake that's unfiltered and contains actual rice grains. Chef-owner Gerard Alexis is passionate about keeping his menu fresh, so the craft sakes are rotated weekly with no repetitions. That means there's always something new to discover at every visit, whether Muroka Nama Genshu (unfiltered by charcoal, unpasteurised, undiluted) or Koshu (aged sake).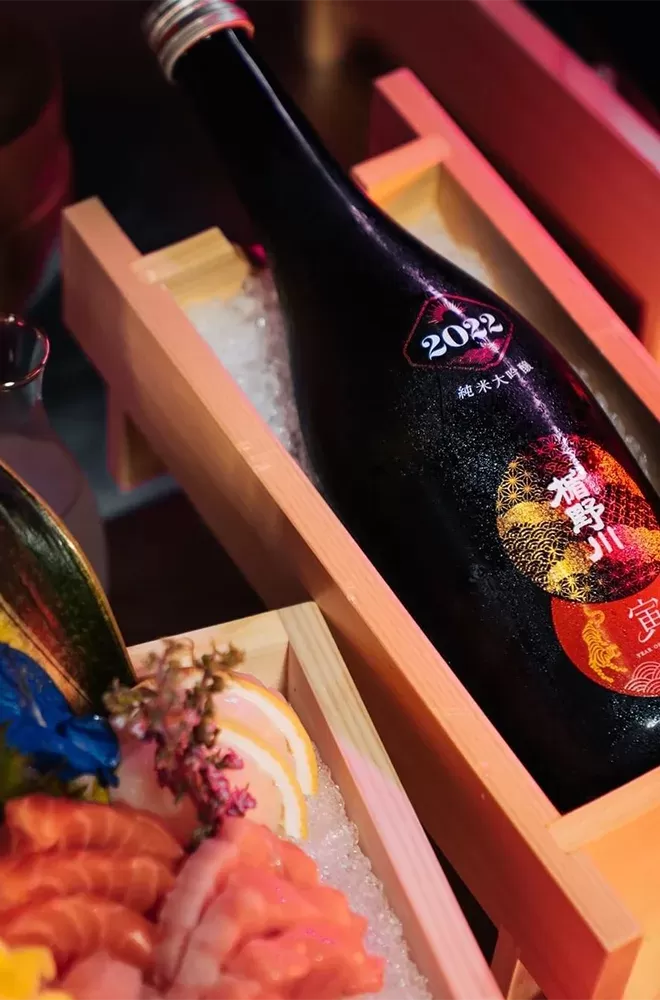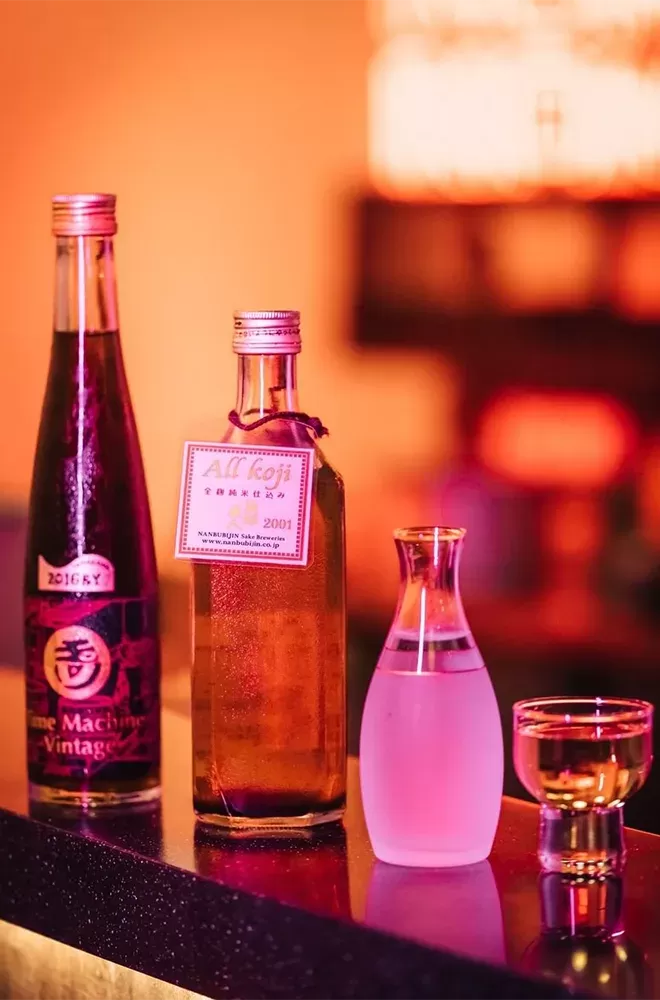 302 Beach Rd, #01-08 Concourse Skyline, Singapore 199600
The cosy 24-seater is no slouch in the kitchen either, dishing out binchotan-fired skewers – the foie gras kushiyaki is melt-in-the-mouth delicious – and fresh air-flown sashimi with equal flair. The unabashedly extravagant overloaded maki (uni, ikura, negitoro) is reminiscent of loaded fries but is actually sushi… It pairs beautifully with the French-made Wazake sake. There's some alfresco seating, but the counter is where the banter and action are.
Table 33
Ensconced in the exclusive Palais Renaissance, Table 33 is a bit of a hidden gem. The elegant open-concept bar draws sake connoisseurs with its nuanced hot sake program, designed by founder and sake sommelier Janice Chi. 'There is this misconception that hot sake is only for cheap sakes. Enjoying sakes that are warmed up helps to enhance their umami notes and elevate the appreciation,' she explains.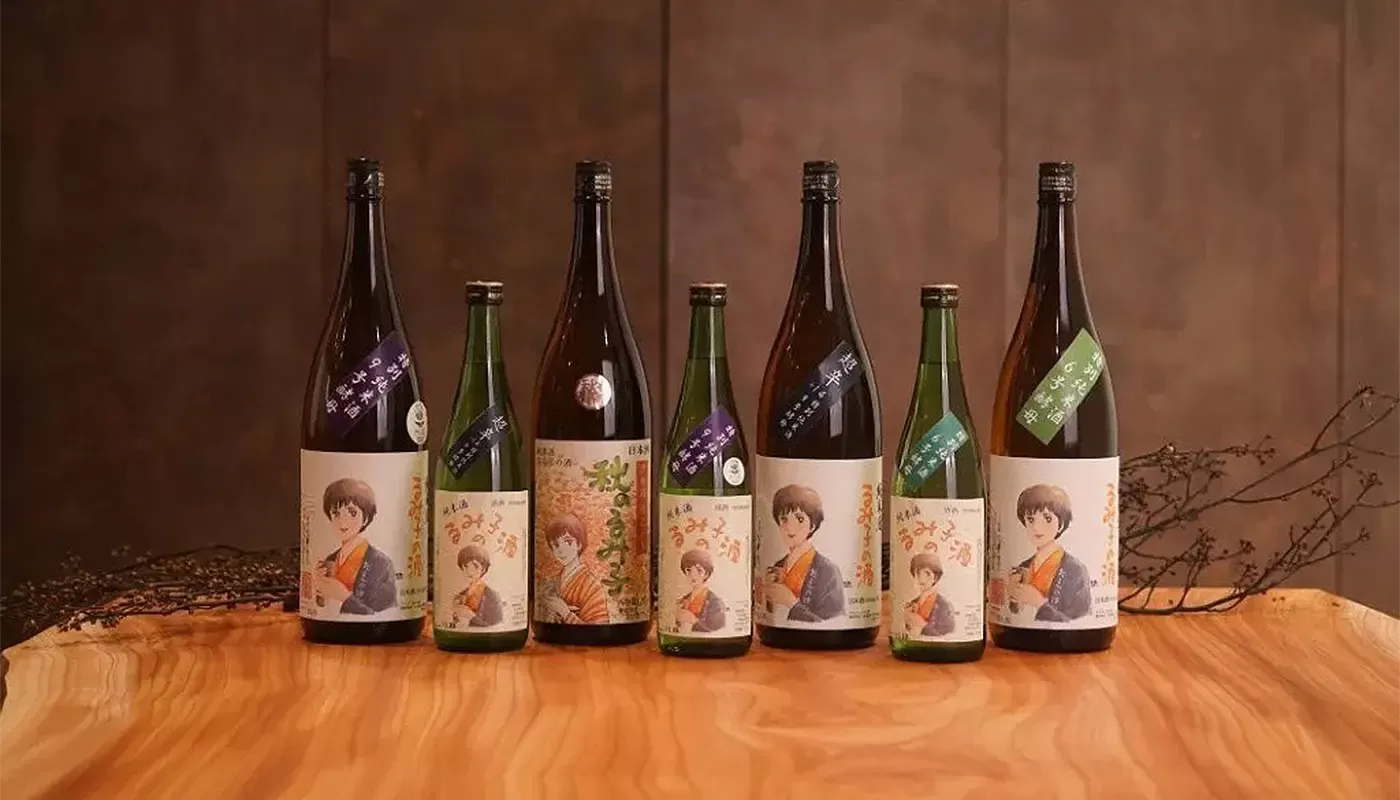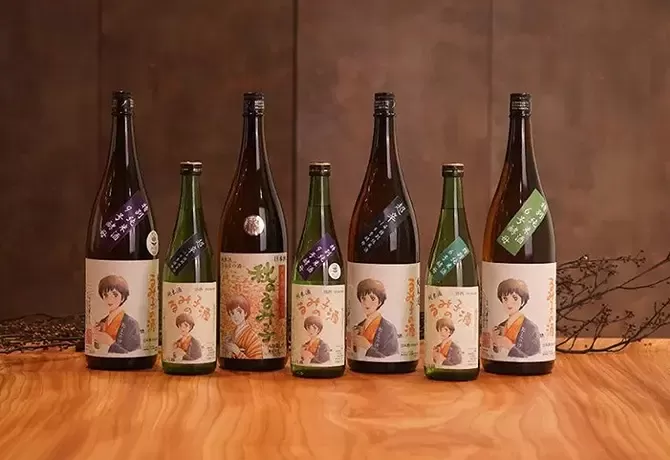 #B1-11 Palais Renaissance, 390 Orchard Rd, Singapore 238871
There are also sakes house-aged by the personable sake scholar herself, including the renowned Rumiko no Sake, and exclusive single tanks from the Fukui prefecture like the silky smooth, snow-aged Ippongi Daiginjo. You'll also find 11 hard-to-find labels procured by Chi from the members-only Akita G Club.
Nihonshu wa ryori wo erabanai is a traditional Japanese saying that means 'sake doesn't fight with food', and the bar's excellent fusion plates like Iberico pork collar with yuzu miso pair swimmingly with its extensive sake list. The Champagne list is also phenomenal, with over 25 available by the glass, including Dom Pérignon, Ruinart Blanc de Blancs, and grower Champagnes such as Jacques Lassaigne and Benoit Lahaye.

Orihara Shoten
One of the oldest sake bars in Singapore, Orihara was the city's first and original tachinomi or standing bar. Founded in 2009, it offers the most extensive range of sake in its cosy, wood-strewn bar, with over 400 exclusive labels from over 40 sake breweries across Japan. An outpost of the flagship bar in Tokyo, the Japanese-owned bar and liquor shop also organises Sake Festival Singapore, the oldest and largest nihonshu showcase on these shores.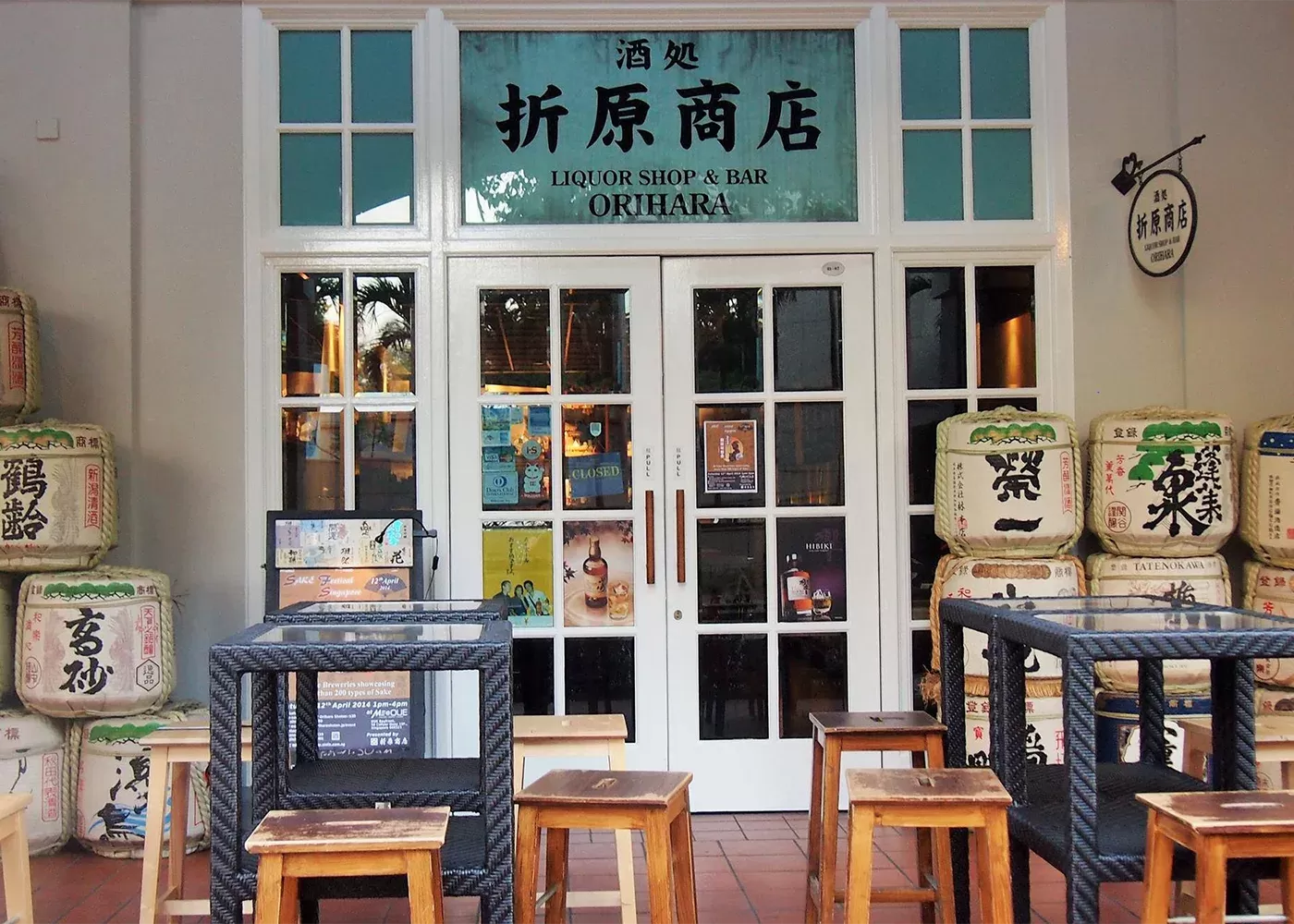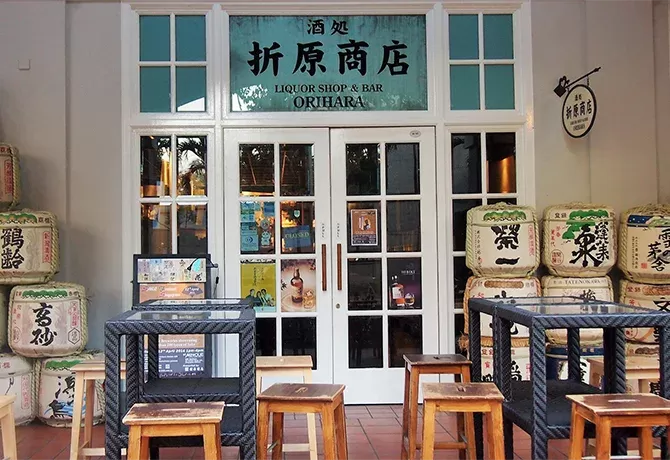 11 Unity St, Singapore 237995
Of course, for a truly authentic experience, sampling the otsumami (small plates designed to pair with drinks) is a must. Sake sommelier Maria Luisa Satoh recommends the mochi buta, an Orihara original, to match the elegance of the award-winning Chikuha Junmai. There's also excellent yakitori from sister restaurant Shirokane Toritama next door; order quickly and liberally, the hand-grilled skewers are hot property.

Sake Matsuri
Singapore's most prominent independent craft sake festival might be a biannual showcase. Still, its organisers are so passionate about nihonshu that it also held the city's biggest kanpai party this year on World Sake Day (1st October) with a kagami biraki (traditional sake cask breaking ceremony) live-streamed from Japan. Each edition of Sake Matsuri is an extravaganza of free-flowing sake, where festival attendees get to sample from over 200 labels, including award-winning and seasonal or limited edition releases.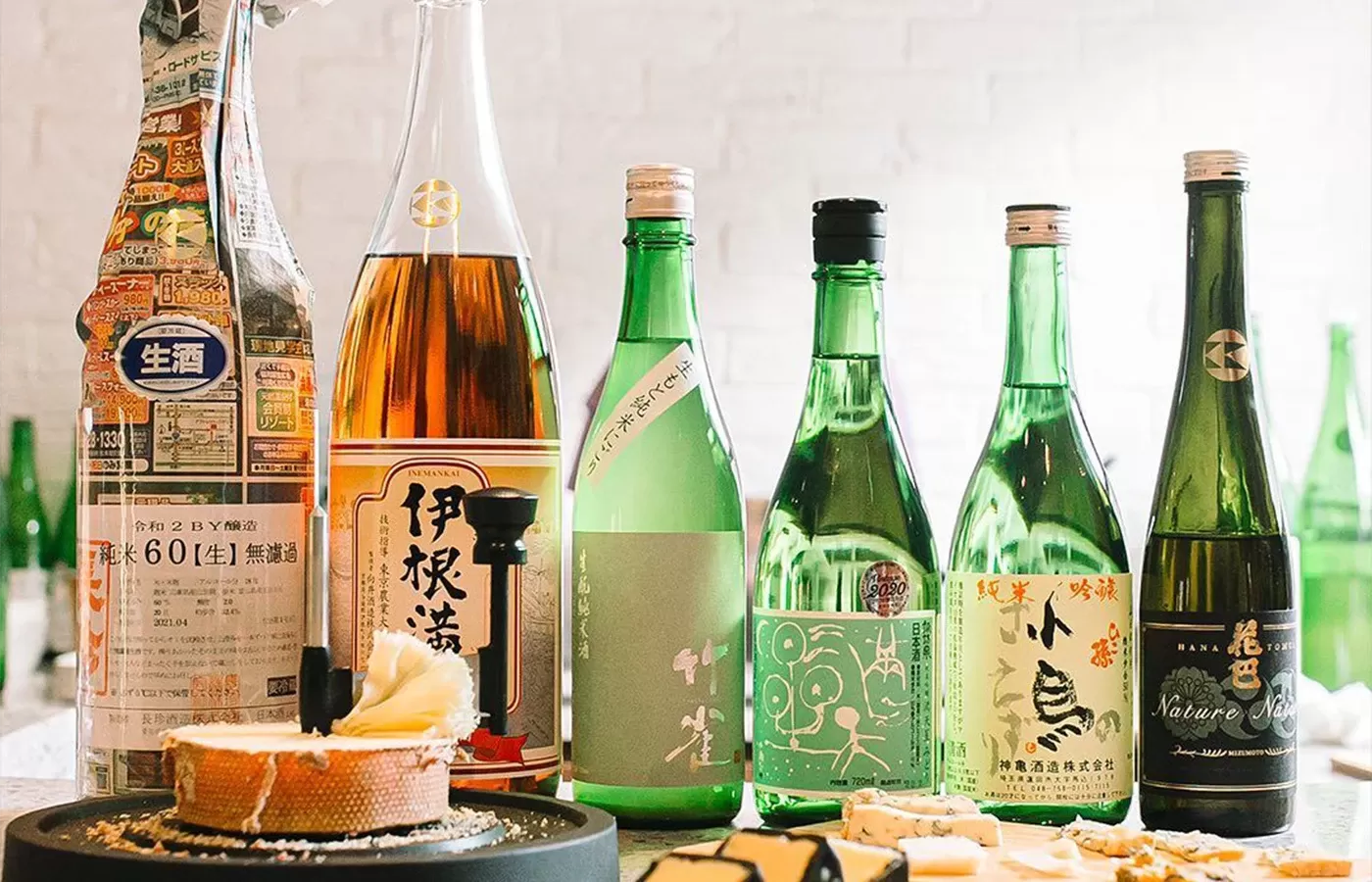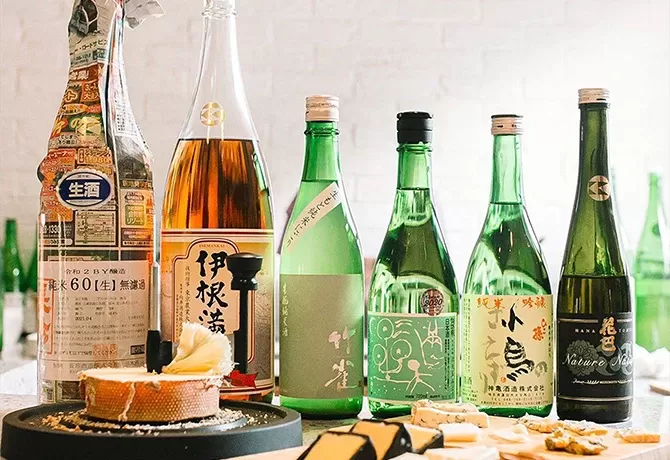 Sake Matsuri, Singapore's largest independent craft sake festival
The Kanadel Junmai Daiginjo, for instance, was specially brought in by brewery Obata Shuzo for the festival in early November. Festival goers also saw the first-ever pop-up sake bar serve exclusive pours from cult label Miyoshikiku. WSET educator Adrian Goh and Hong Kong-based Sake Samurai Elliot Faber also hold masterclasses; if you're a serious sake drinker, watch for the next edition of the more premium Sake Social. The previous one, held in July, was an exclusive, invitation-only event highlighting rare and exotic small-batch sakes.

Kabuke Den
Gastrobar Kabuke opened Singapore's first dedicated sake tasting room at the top of its heritage shophouse in July. Offering reservations-only sake tasting experiences and à la carte flights, Kabuke Den is an inclusive, intimate enclave designed for both curious neophytes and seasoned imbibers alike. Co-founder and sake sommelier Keiji Heng has curated an unexpected otsumami menu to accompany his selection of cult label sakes.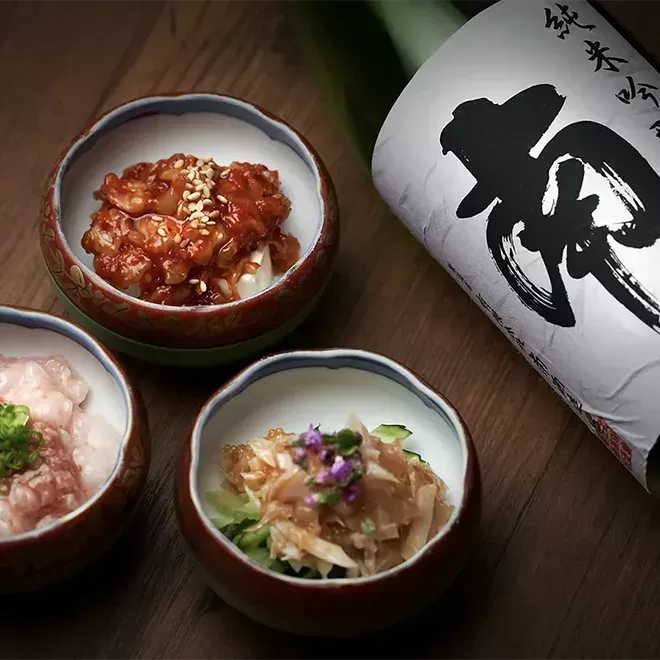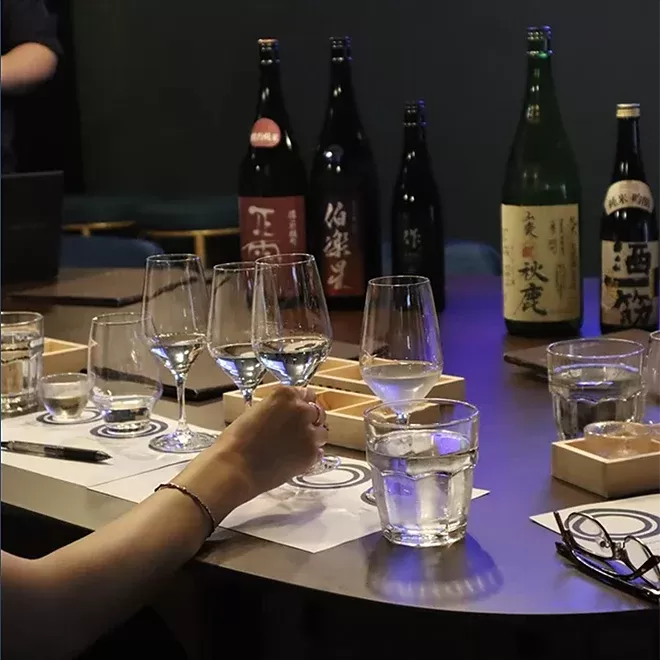 200A Telok Ayer St, Singapore 068638
The miso & sake kasu cream cheese is a weird-on-paper customer favourite, but you can also order Kabuke's signature wagyu bowl with truffle shoyu if you're after something more substantial. Recommended bottles include the Sharaku Ushuhomare Junmai Ginjo, a fresh autumnal seasonal release, as well as Fujii Shuzo's limited edition Ryusei series. On top of regular sake workshops, there are also special events like the recently concluded Sake Sentaku celebrating the restaurant's 6th anniversary.
You've got good taste. We've got the specialist knowledge. As a Quintessentially member, you have a priority seat at every Michelin-starred restaurant, speakeasy cocktail bar, and chef's table experience – anytime, anywhere. Click here to discover membership.