The call to prayer flooded the valley, sweeping crows into the skies like scattered droplets. The sun – fiercely hot – splattered their shadows onto the scorched, ochre earth which crumbled down to a once-upon-a-time river basin some thousand feet below. "Asr," said our guide, by way of explanation, before pointing out the box-shaped building where he went to school.
We're in the Atlas Mountains, on the outskirts of Marrakech. A trek through these plaited hills is one of the more peaceful things to do in this part of Morocco – but it isn't necessarily what first comes to mind when you think of the city's souks, spices, and snake charmers. In fact, there are many secrets to be uncovered. Here, we select our favourite under-the-radar things to do, from where to drink mint tea to the treks worth taking.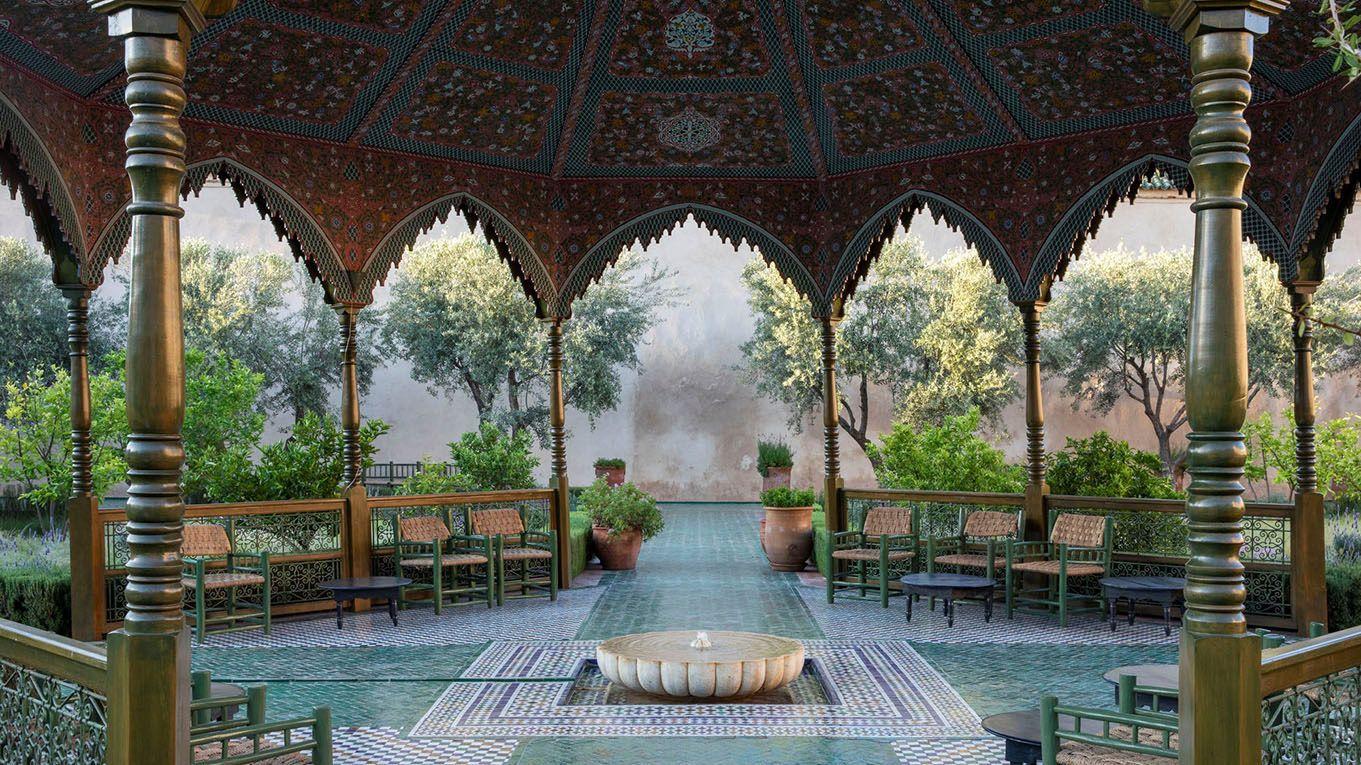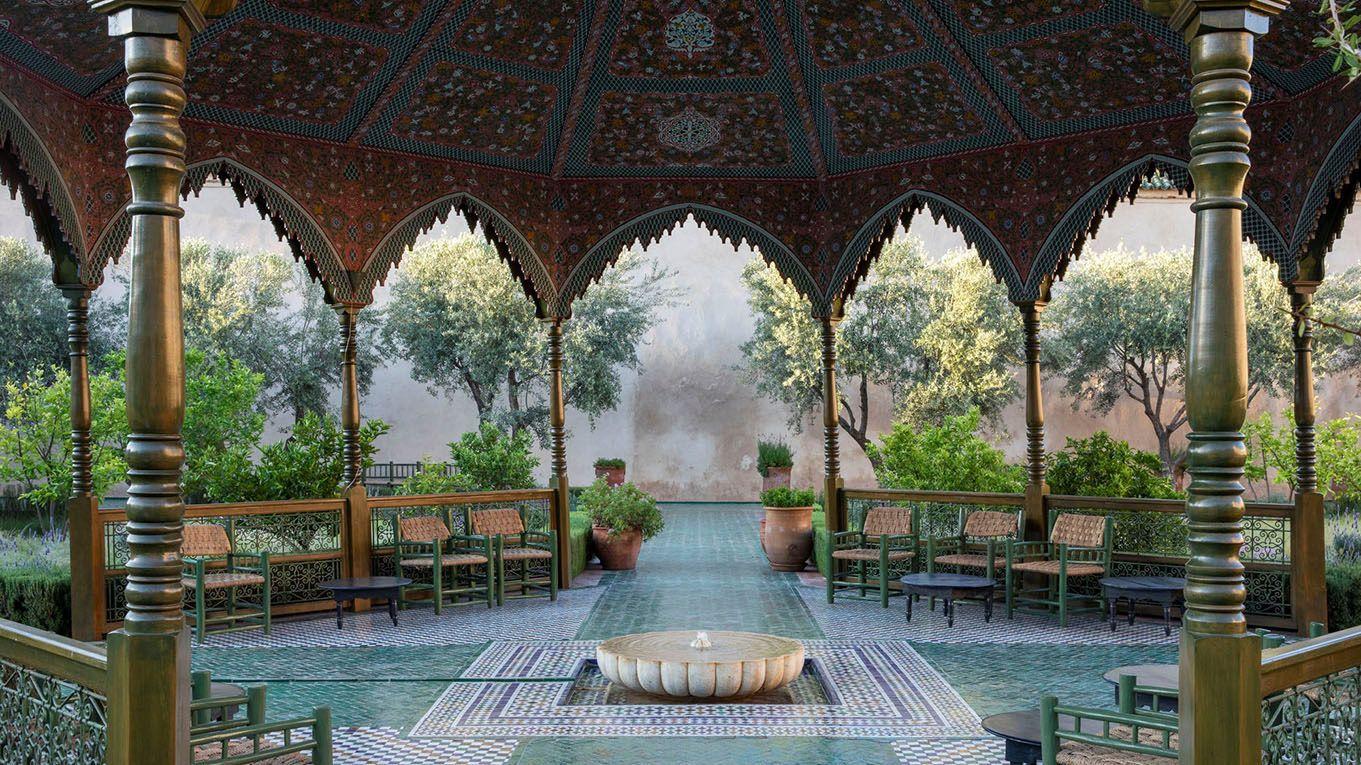 Le Jardin Secret
Eat tanjia – not tagine
Many stick to tagine whilst in Morocco, but you should also try its sibling dish, tanjia. Like tagine, it's named after the container it's cooked in (in this case, a tall, urn-like pot), and is made from slow-cooked sheep and spices. Although the most authentic tanjias are found in Mechoui Alley, these are often topped with real sheep's heads – so for a less squeamish experience, head to Le Marrakchi. Here, the tanjia is made with beef and comes with brilliant views over the buzzing Jemaa El-Fna Square.
Place jemaa el-fna, 52 Rue des Banques, Marrakech 40000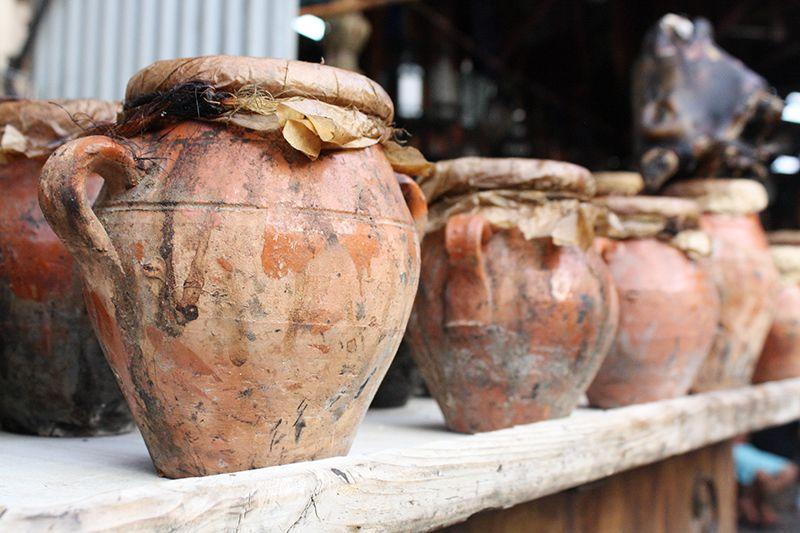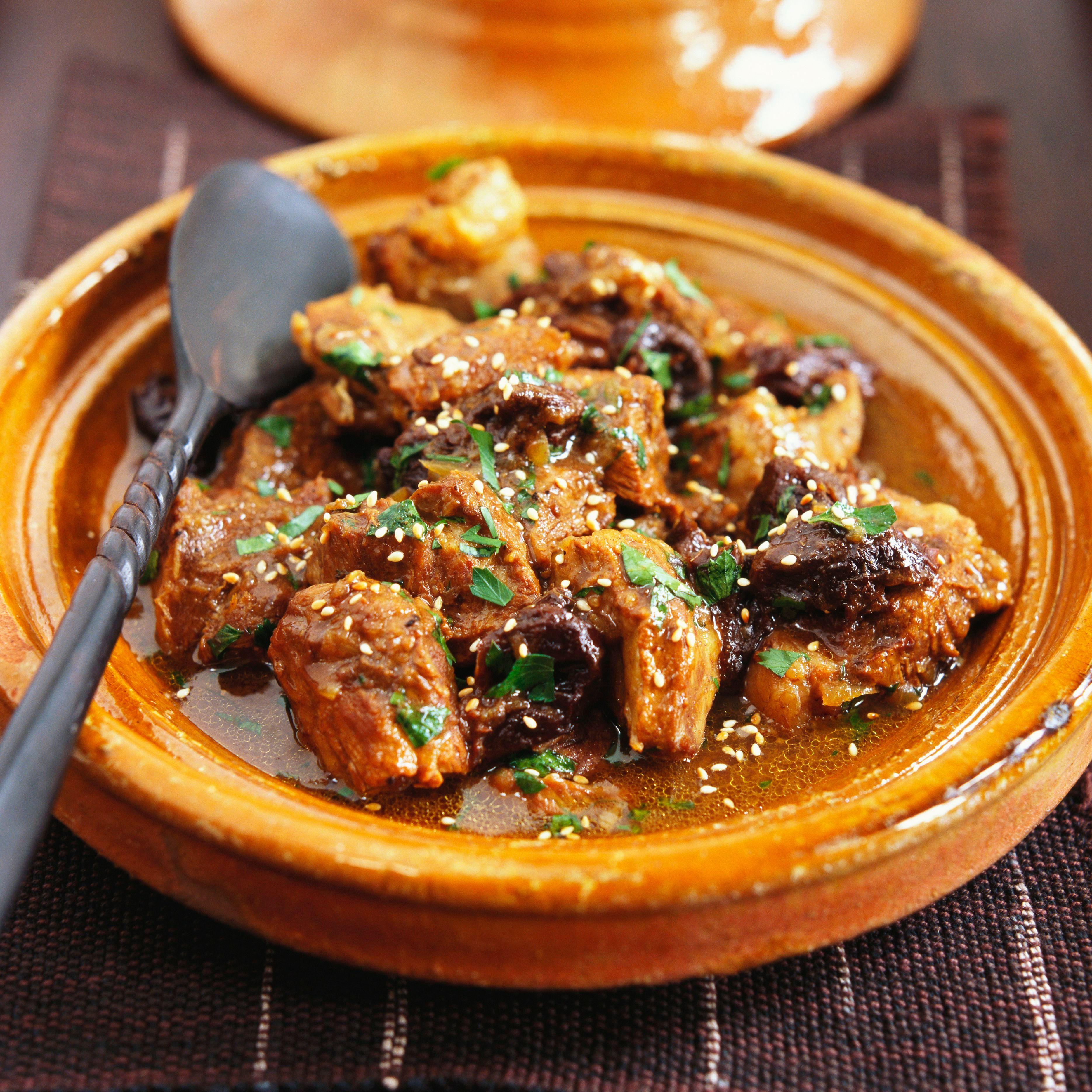 Tanjia
Shelter from the sun at Le Jardin Secret
One of the best things about Marrakech is that there are so many tranquil spaces hidden literally behind closed doors. Case in point: Le Jardin Secret. In the 19th century, this courtyard garden was part of one of the largest riads in the medina, and – following a 2016 refurbishment – it's now open to visitors. It's an outstanding example of Islamic art and architecture – from its mosaic-tiled waterways to the elegantly carved archways. Stay for a fresh juice in the lime-tree lined pagoda – although be warned that café service is minimal to none.
121 Rue Mouassine, Marrakesh 40030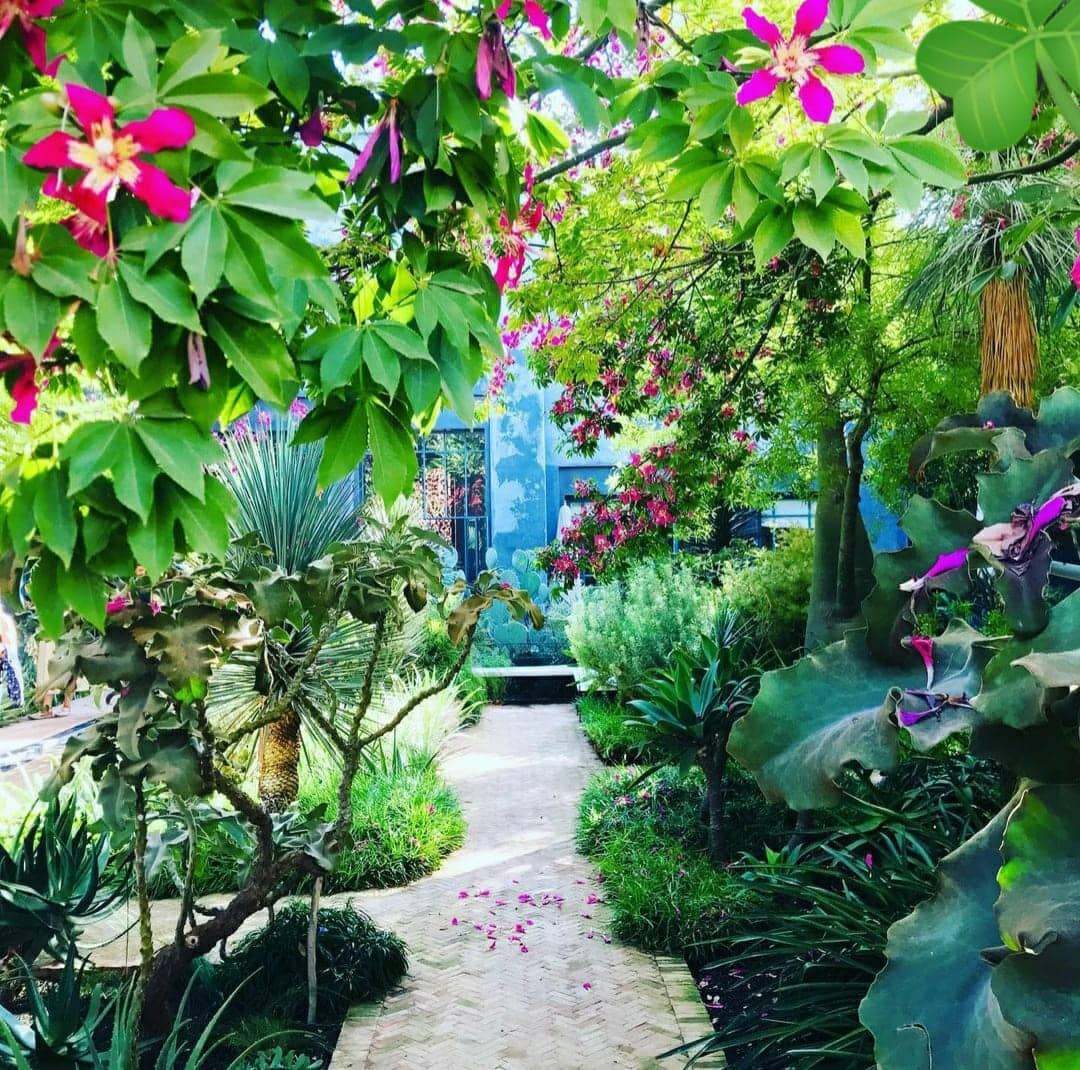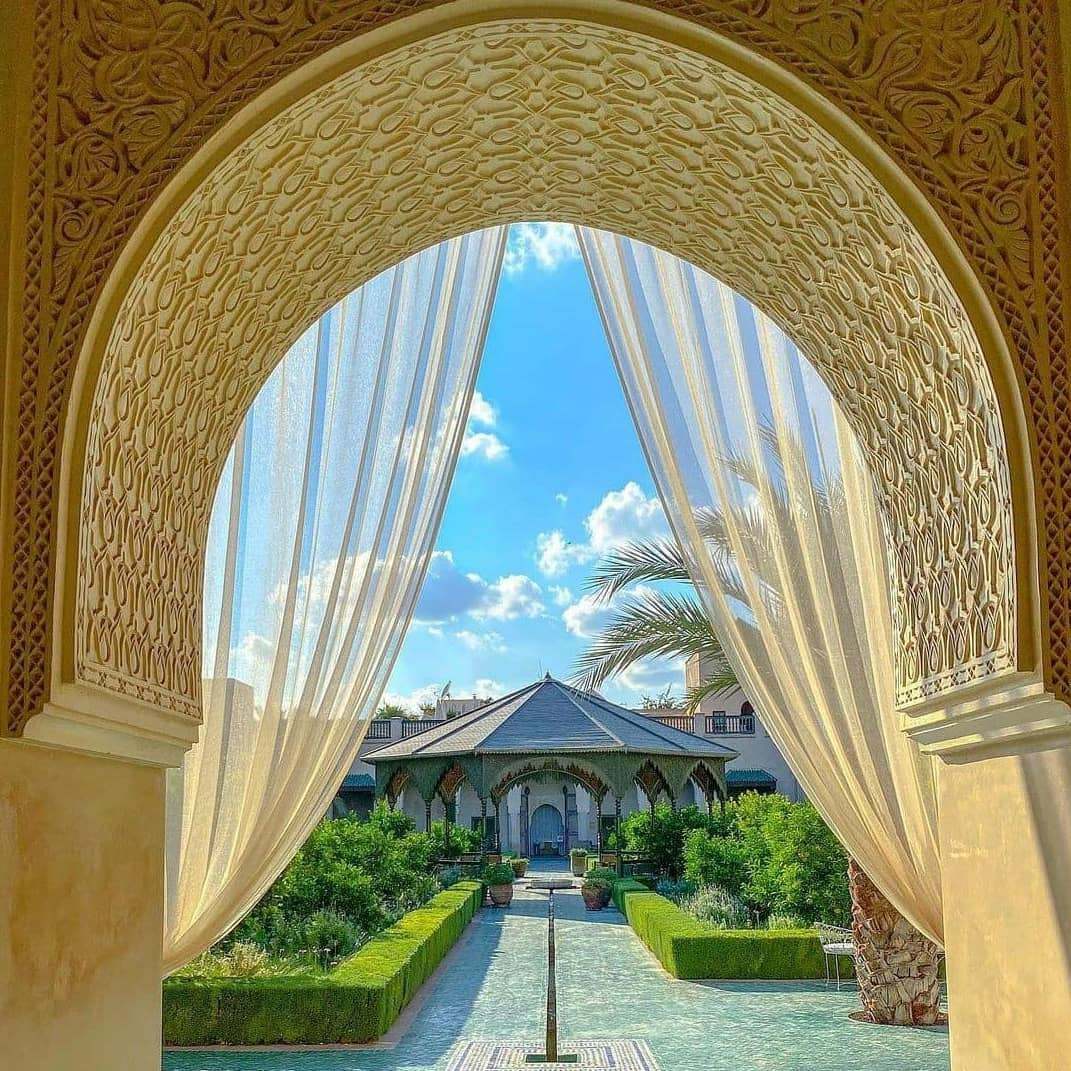 Le Jardin Secret
Skip the souks for souvenirs
Visiting the souks is a must when exploring Marrakech. However, when buying high-quality souvenirs, head for 33 Rue Majorelle, which is Marrakech's first concept store. It's two full floors of quality homewares, fashion and beauty products, all made by local Moroccan artists and brands. Don't worry about suitcase space, either – they'll arrange for bulkier items to be shipped directly to your home.
33 Rue Majorelle, 33 Rue Yves St Laurent, Marrakech 40000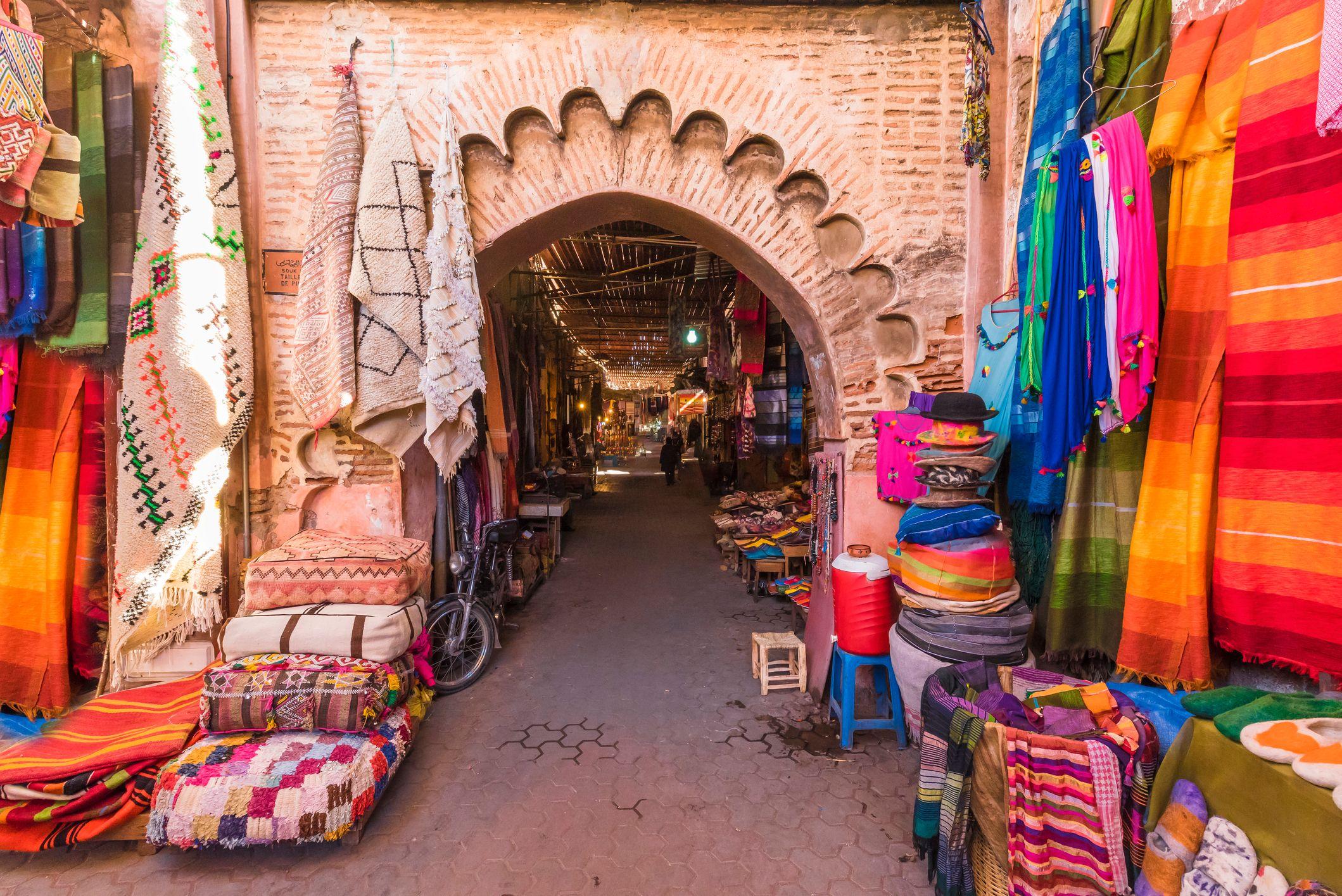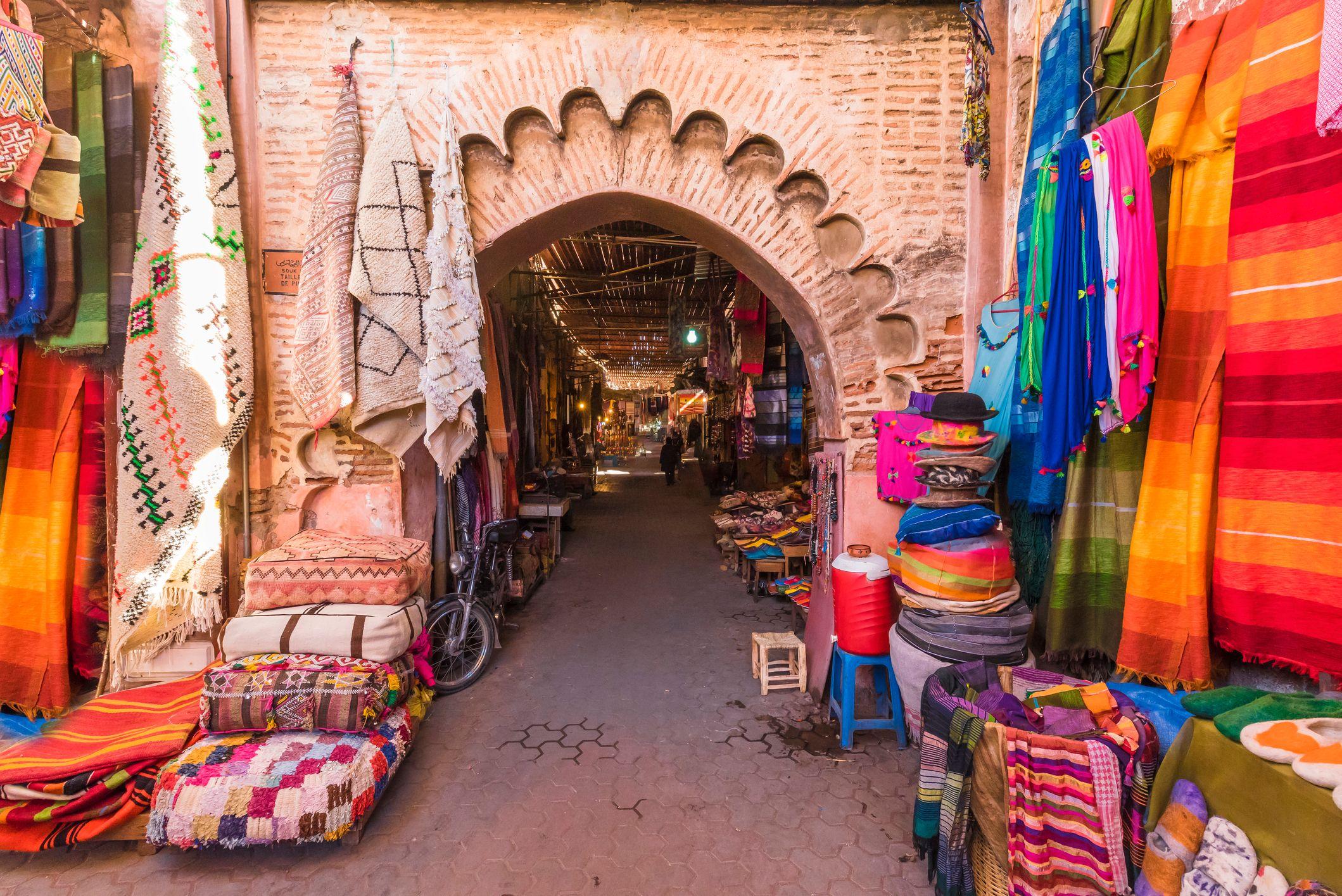 The Souk
Have mint tea at Riad Yima Tea Room
Every artefact in this neon-bright tearoom was designed by Hassan Hajjaj, an artist often referred to as the Moroccan Andy Warhol. To find it, follow the signs scrawled onto the spice market walls (hint: it's near the ever-popular Nomad Café). Once inside, you're met with a kaleidoscope of upcycled pop art, including photographs that have been displayed in galleries from New York to Paris. You might even bump into the artist himself, if he's in residence.
52 derb Aarjane Rahba lakdima Medina, Marrakech 40030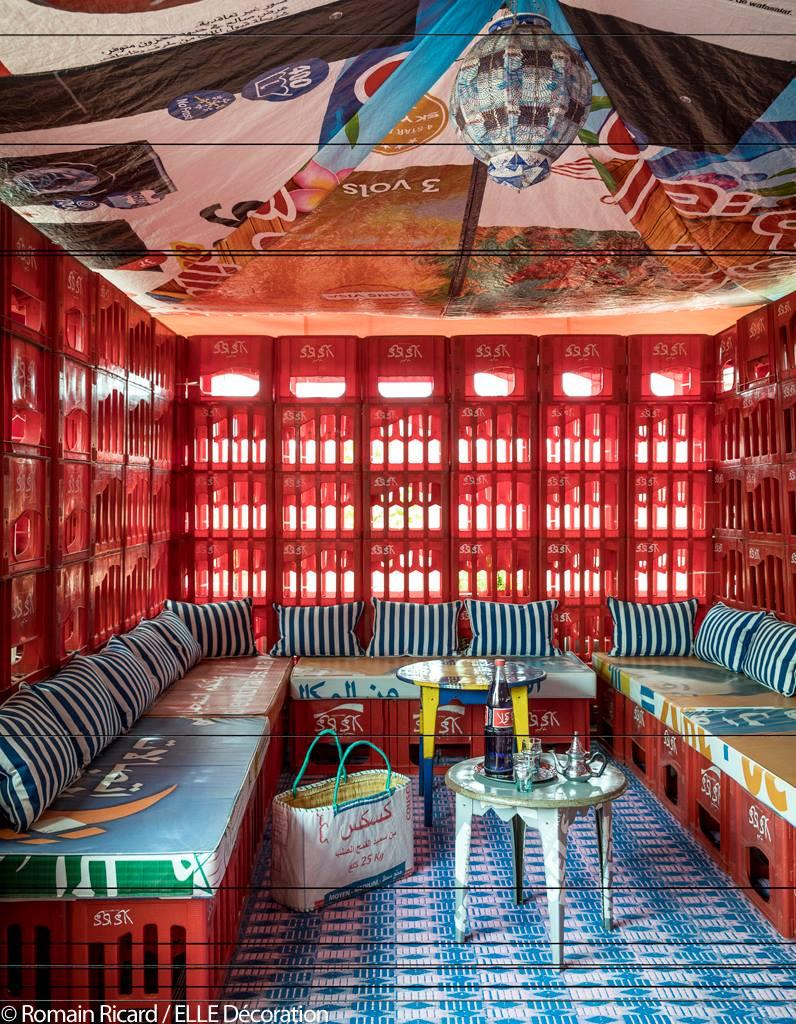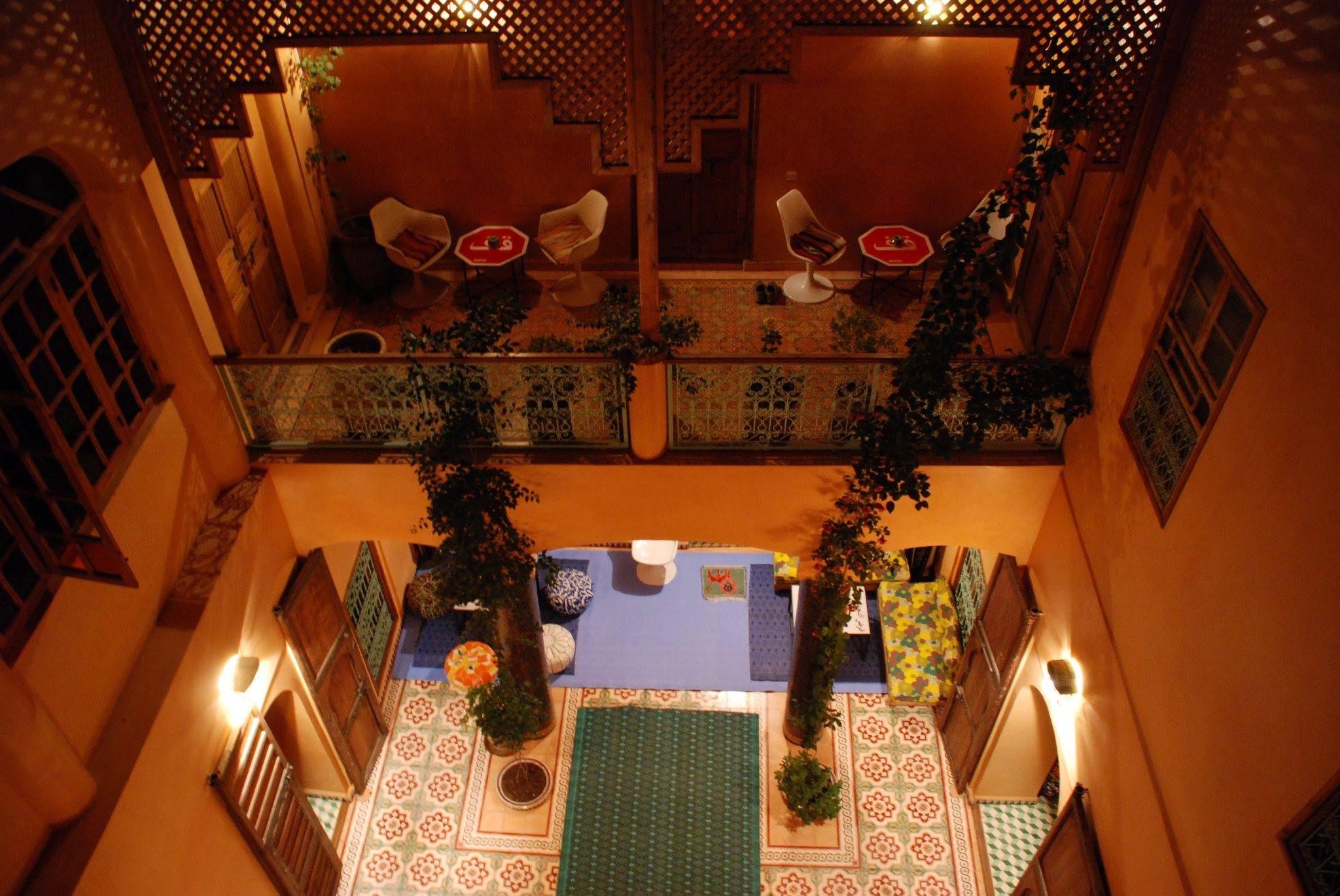 Riad Yima
Trek the mountains
The saw-toothed Atlas Mountains fringe practically every vista in Marrakech. Although you can soar over the peaks in a hot air balloon or whizz through them in a classic car, by far, the best way to experience them is on foot with a Berber guide. Up here, it's a slower pace of life, with the better treks taking you through waterfalls and up tagine-coloured hills, culminating in a mint tea and a homecooked meal at one of the Berber villages.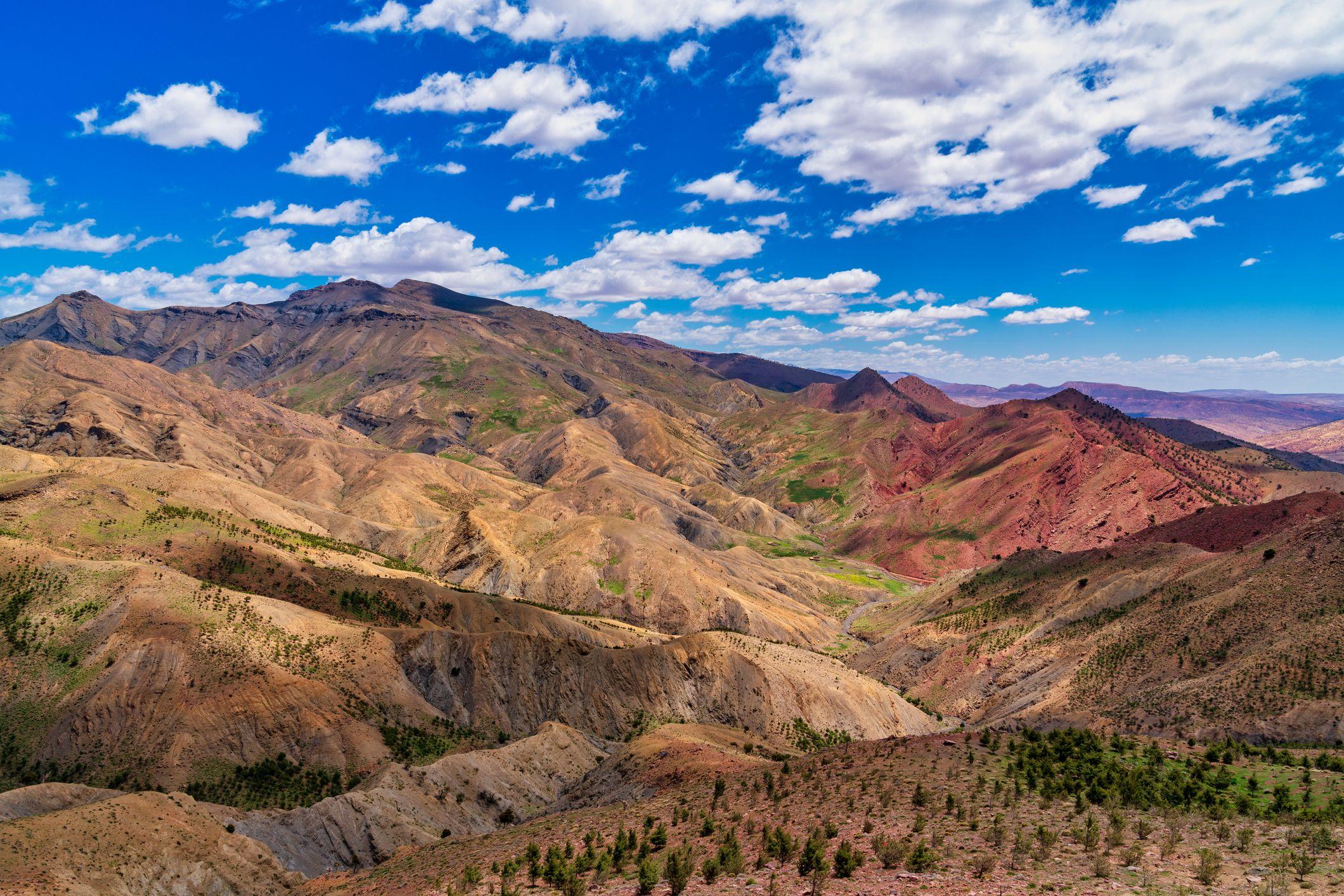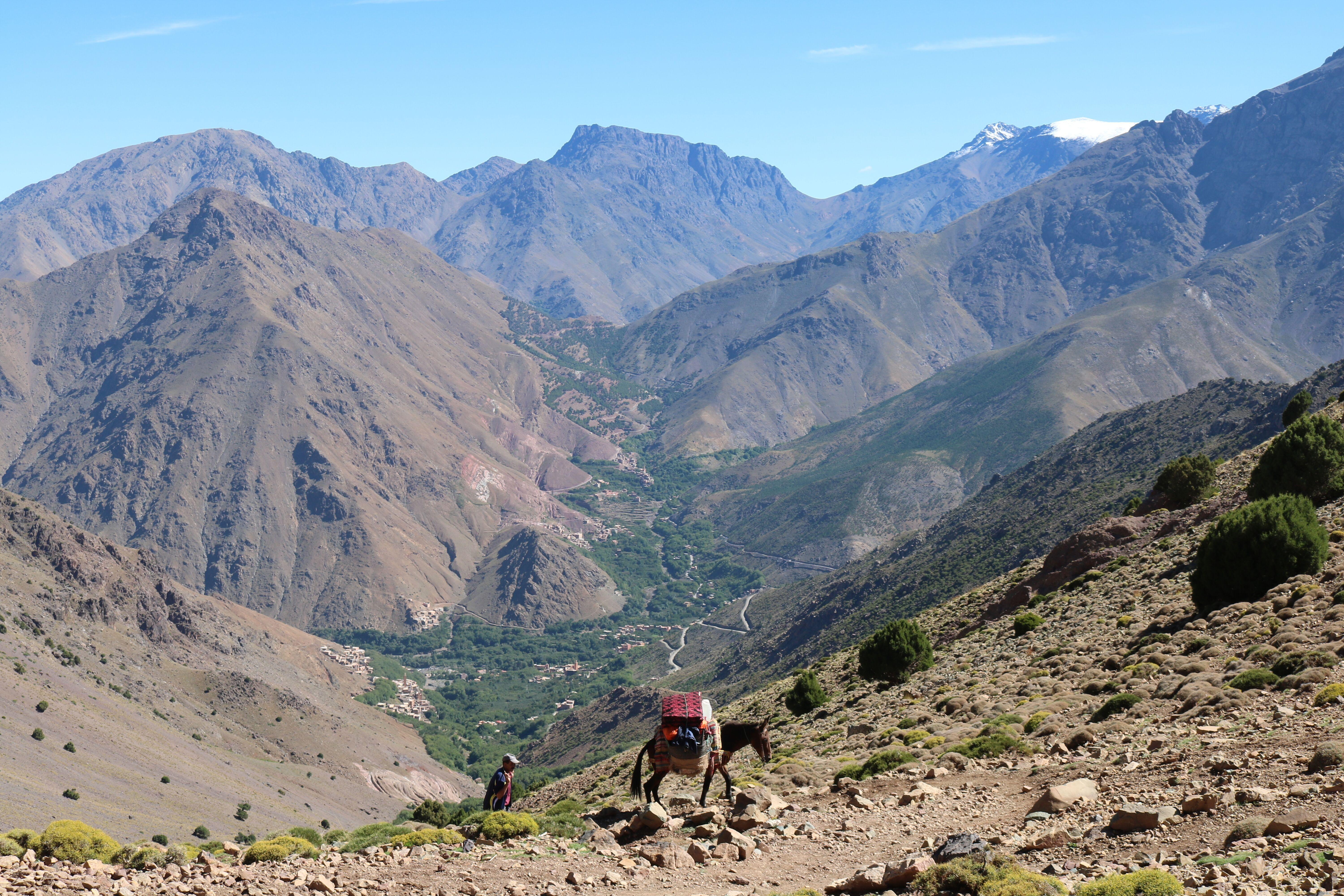 The Atlas Mountains
Drink wine – or mint tea – on a little-known rooftop
Marrakech's it-crowd head for lively Kabana at sunset, but make for Le Salama – just off Jemaa El-Fna – to avoid the crowds. It's a traditional Moroccan restaurant with Casablanca-inspired interiors (think vintage-stacked bookcases, lime-green latticed screens, and plenty of palm trees). Still, the main allure is its rooftop Sky Bar. Here, you can see all the way across to the Atlas Mountains whilst seated under a ceiling of plants – the perfect pitstop after a day exploring the souks.
40 Rue des Banques, Marrakech 40000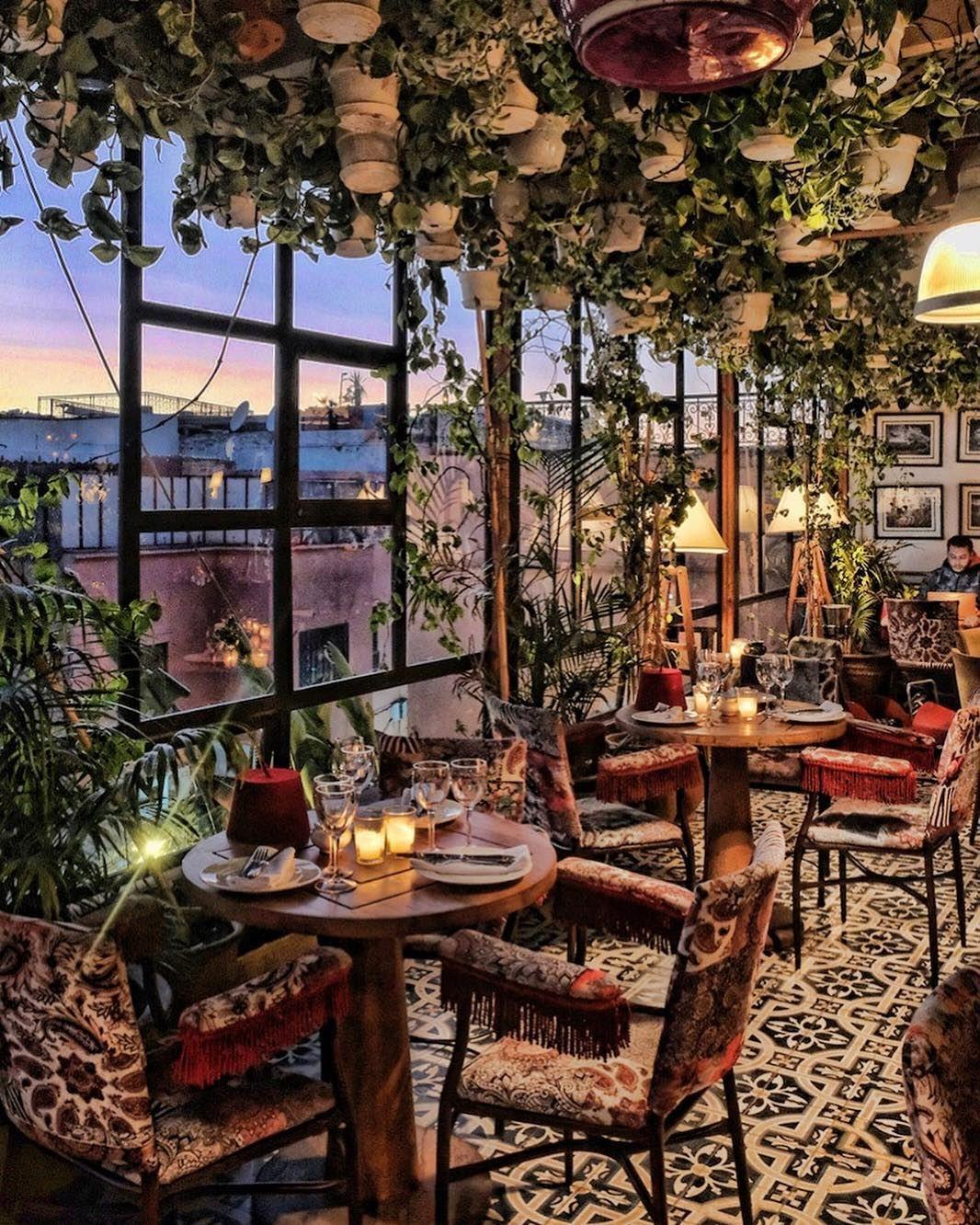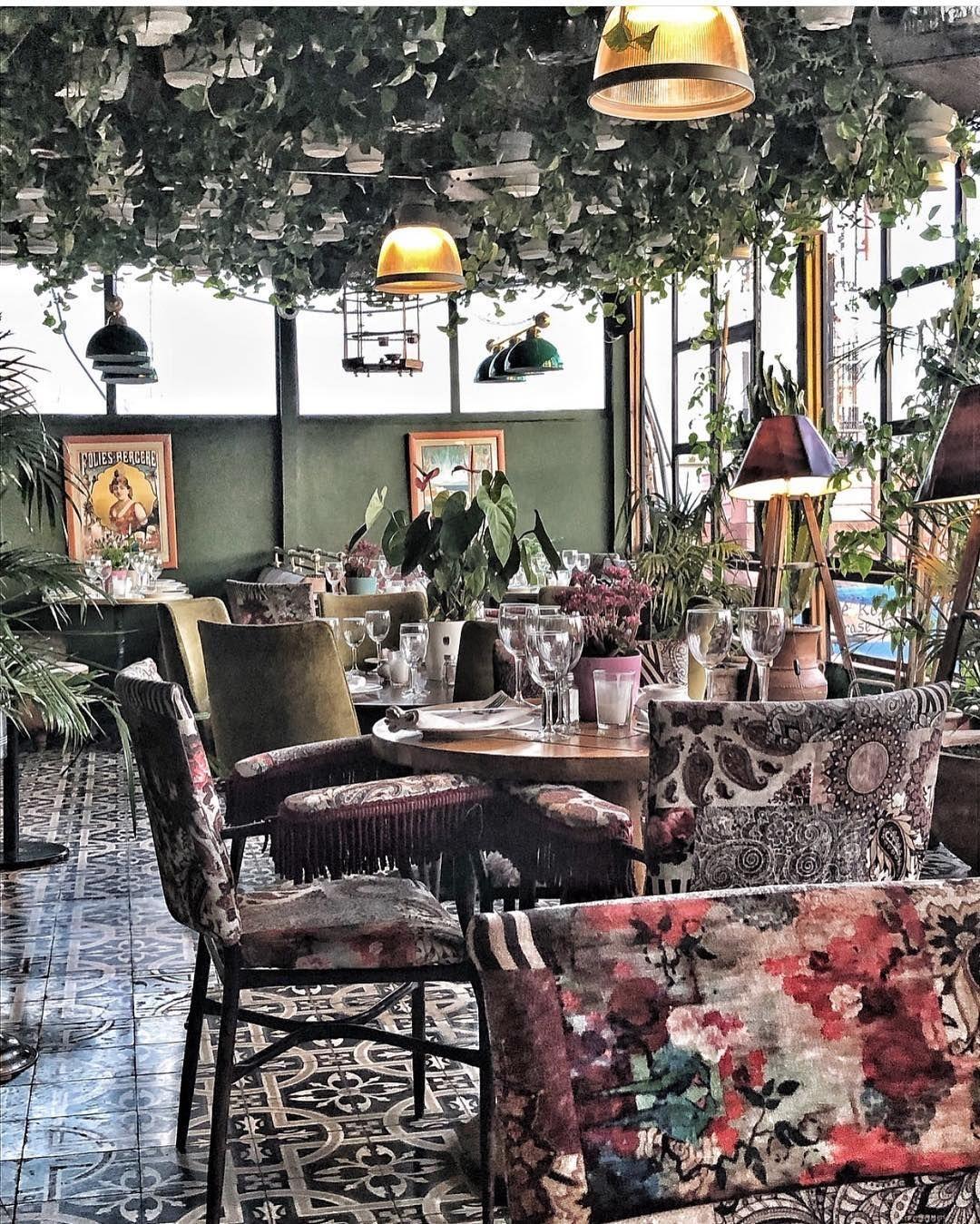 Le Salama
Visit Africa's largest cactus farm
When it comes to gardens in Marrakech, Les Jardins Marjorelles always receives a lot of love, but few venture to Cactus Thiemann, which was planted initially using succulents from Les Jardins. It's a 17-acre nursery that rises from the desert like a Martian vegetable garden and happens to be Africa's largest cactus farm. To get there, drive 20 minutes out of Marrakech until you see the handwritten sign reading "cacti" – an understatement, given that there are over 150 of the spiny plants here, with one stretching over 26 metres tall.
Km 10 Route de Casablanca, Ouahat Sidi Brahim 40000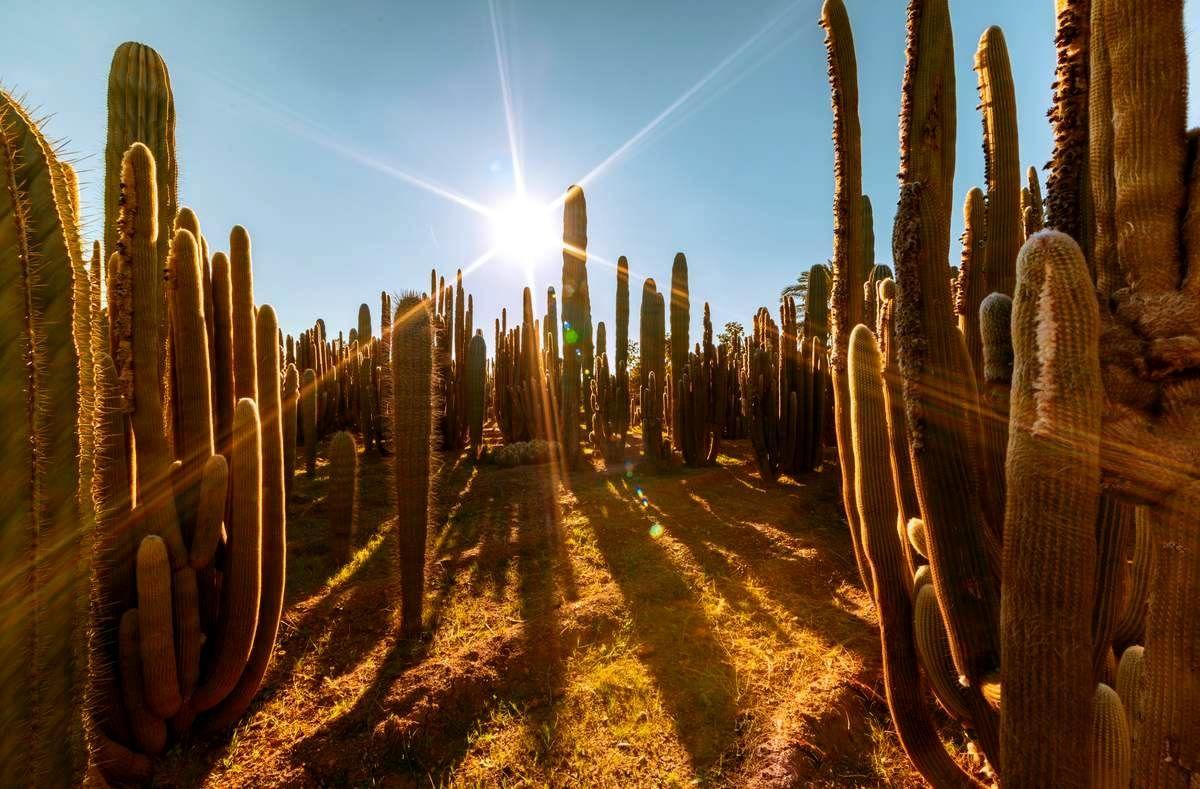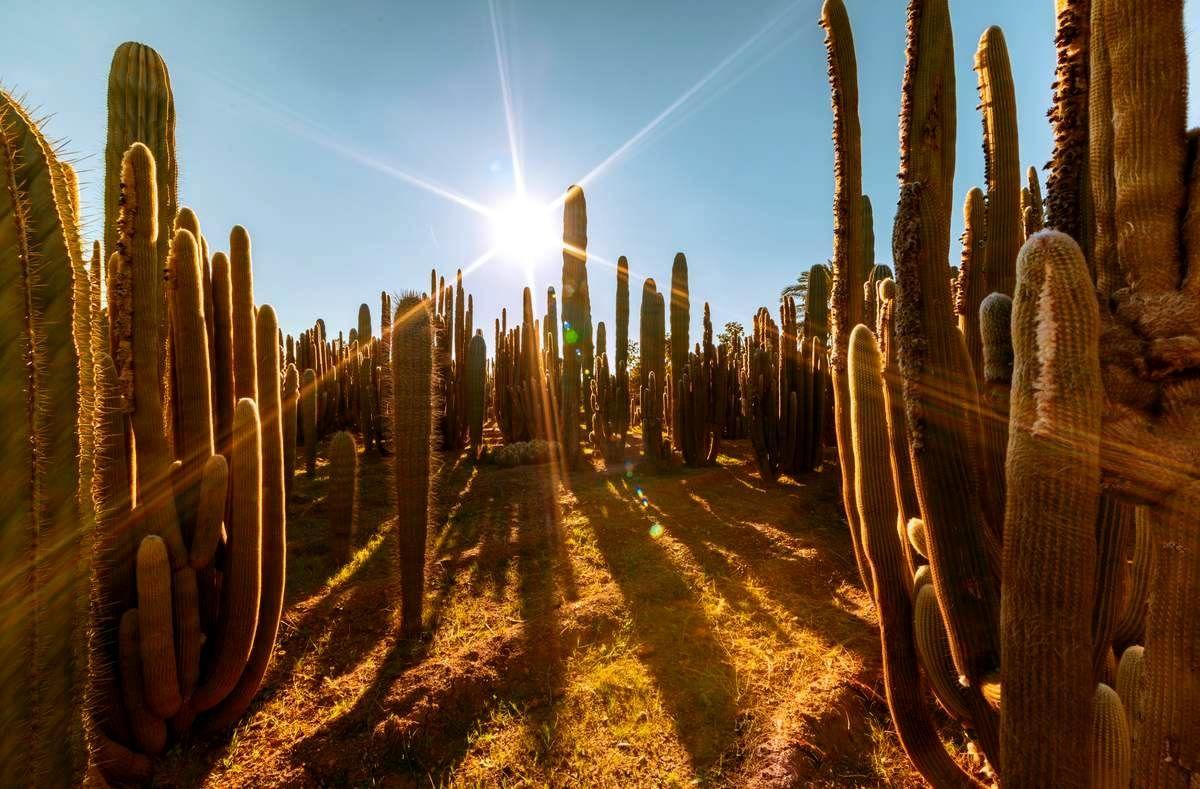 Cactus Thiemann