A sharp rap on a plain door. The sibilance of a secret code. The creak as a bookcase swings open, causing the hubble-bubble of a hidden crowd to spill onto the street.
Speakeasies are back in business. They're fun to find and even more fun to drink in, and London is certainly not short of them. The capital is peppered with bars that are tucked away, hard to locate or near-impossible to get a table at (unless you have a well-connected lifestyle manager, of course).
In our list, we've selected speakeasies that are as sophisticated as they are secretive. Read on to discover the luxury behind London's closed doors, bookcases and staircases…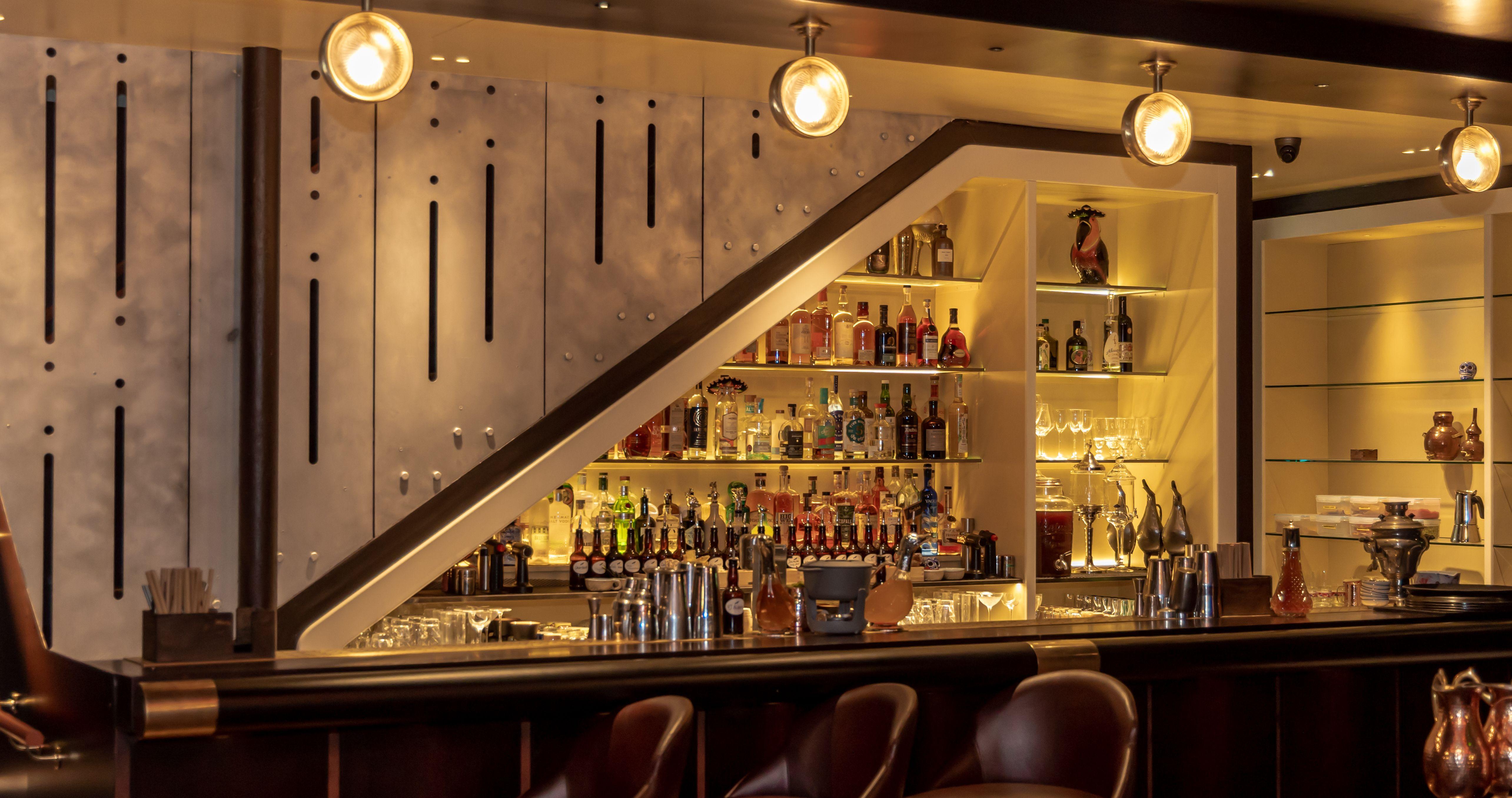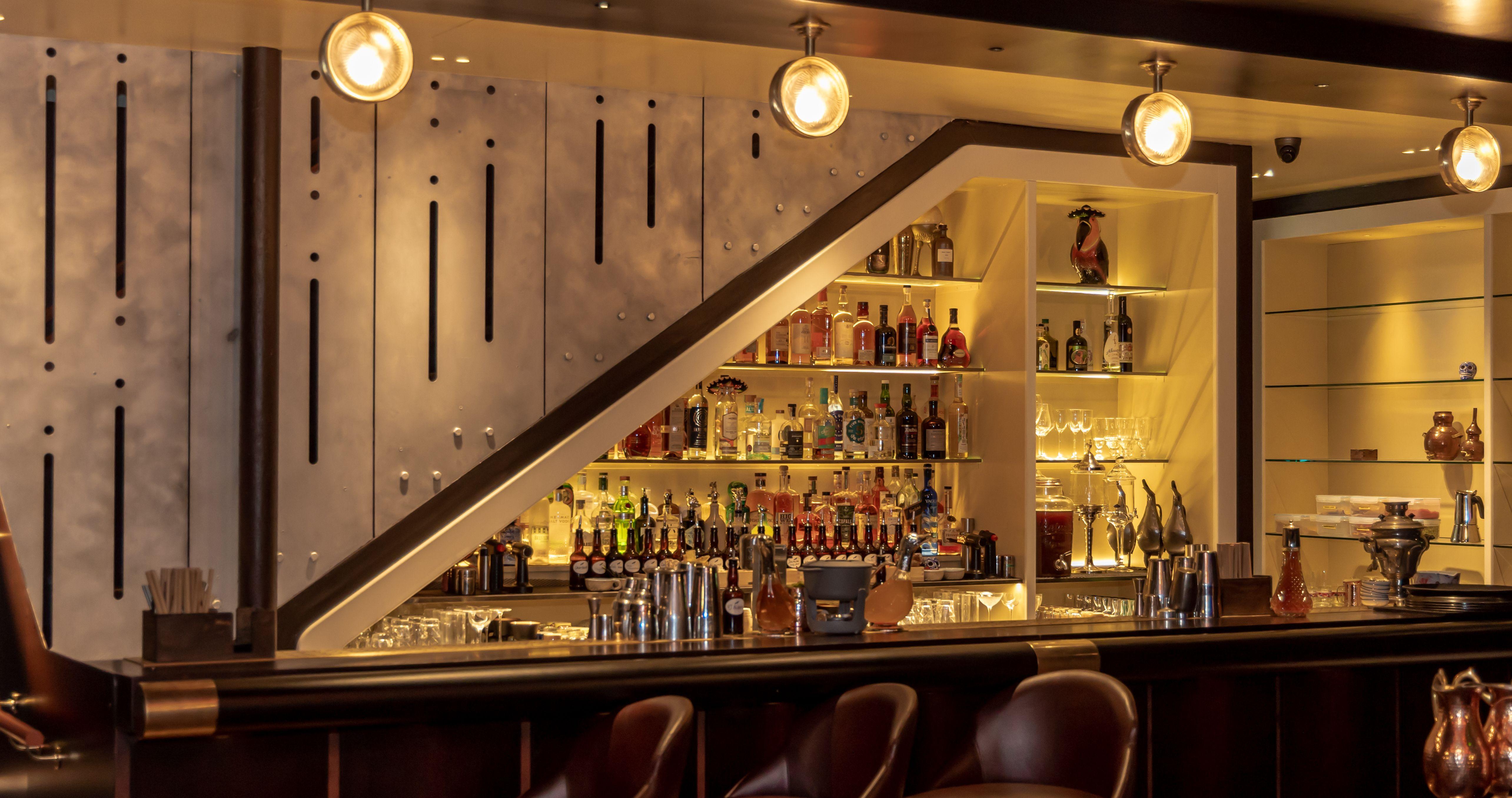 Nightjar
Nightjar, Carnaby
The new, second iteration of Shoreditch's ever-popular Nightjar is concealed beneath Carnaby's Kingly Court. Its dark, mirror-and-rose-gold interiors are inspired by the jazz era of the roaring twenties, and live jazz begins at 5pm, Wednesday to Saturday. Drinks are inspired by three cocktail-making periods – pre-prohibition, prohibition, and post-war – with a selection of vintage spirits dating back to 1863. Each is served with aplomb: think Tiki cups topped with whisky-soaked-then-blowtorched cake ('Barrel Aged Zombie), triangles of raspberry flavoured leather stuck to martini glasses ('The Premier'), or a huge, smoking penguin filled with a tea-based tincture ('Yorkshire Punch', to share). If you order just one? Choose the Honeymoon – a clean yet sweet, whisky-based concoction topped with an edible flower.
How to find it: enter Kingly Court from Carnaby Street, and look for the unmarked door on your left.
49-51 Carnaby Street, W1F 9PY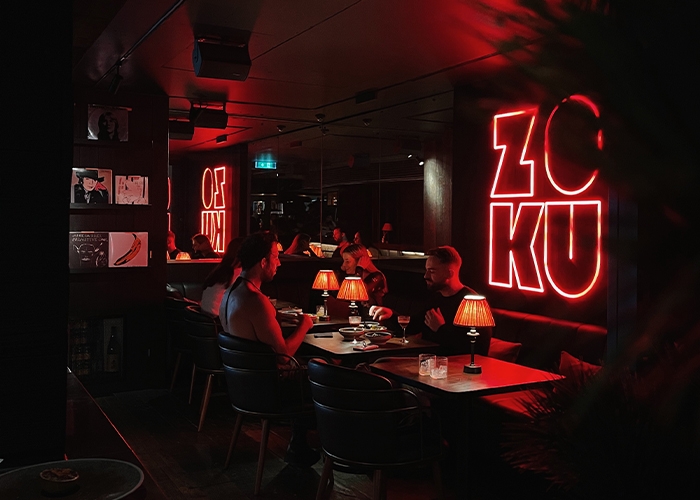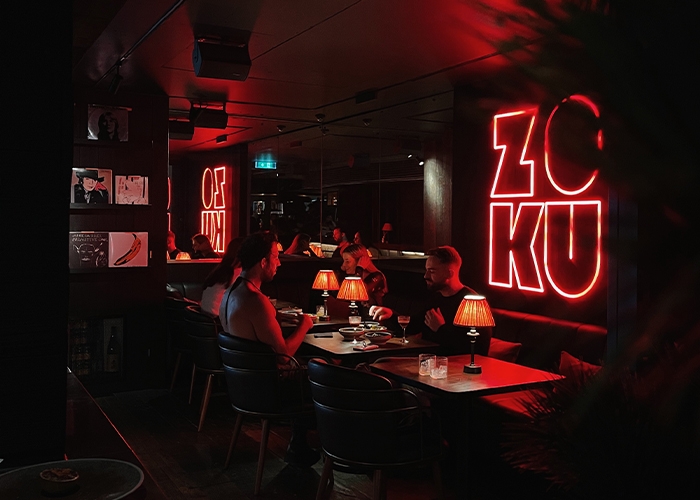 Zoku, Soho
Zoku, Soho
With neon-lit interiors and a closing time of 2am, this new bar has big dreams of being Soho's trendiest late-night haunt. It's inspired in décor and vibe by the roller-zokus that took off in 1980s Japan, and as such, is swimming in vinyl, holograms and more than a little leather. Start with a few skewers at upstairs Yatay – the pork and stone bass are particularly good – before settling into one of the cosy lounge seats for a kumquat kampai, a spicy mix of pepper, orange and jala kwat foam.
How to find it: Make your way to Yatay and look for the subterranean staircase to the right.
22 Wardour St, London, W1D 6QQ
Manetta's Bar
Manetta's Bar, Mayfair
Manetta's has been buried beneath Flemings Hotel since the 1930s and, once found, is a veritable treasure chest of rose gold and plush red seats. It used to be the hangout for art and literature scholars. Such heritage is captured in a literary cocktail list (The Mysterious Affair is an apt choice) and portraits of scribblers such as James Joyce and Agatha Christie on the walls.
Find it: head down Clarges Street and look for a sign that says Ormer Mayfair by Sofian. Follow the gated stairway down to find the secret entrance.
7-12 Half Moon Street, W1J 7BH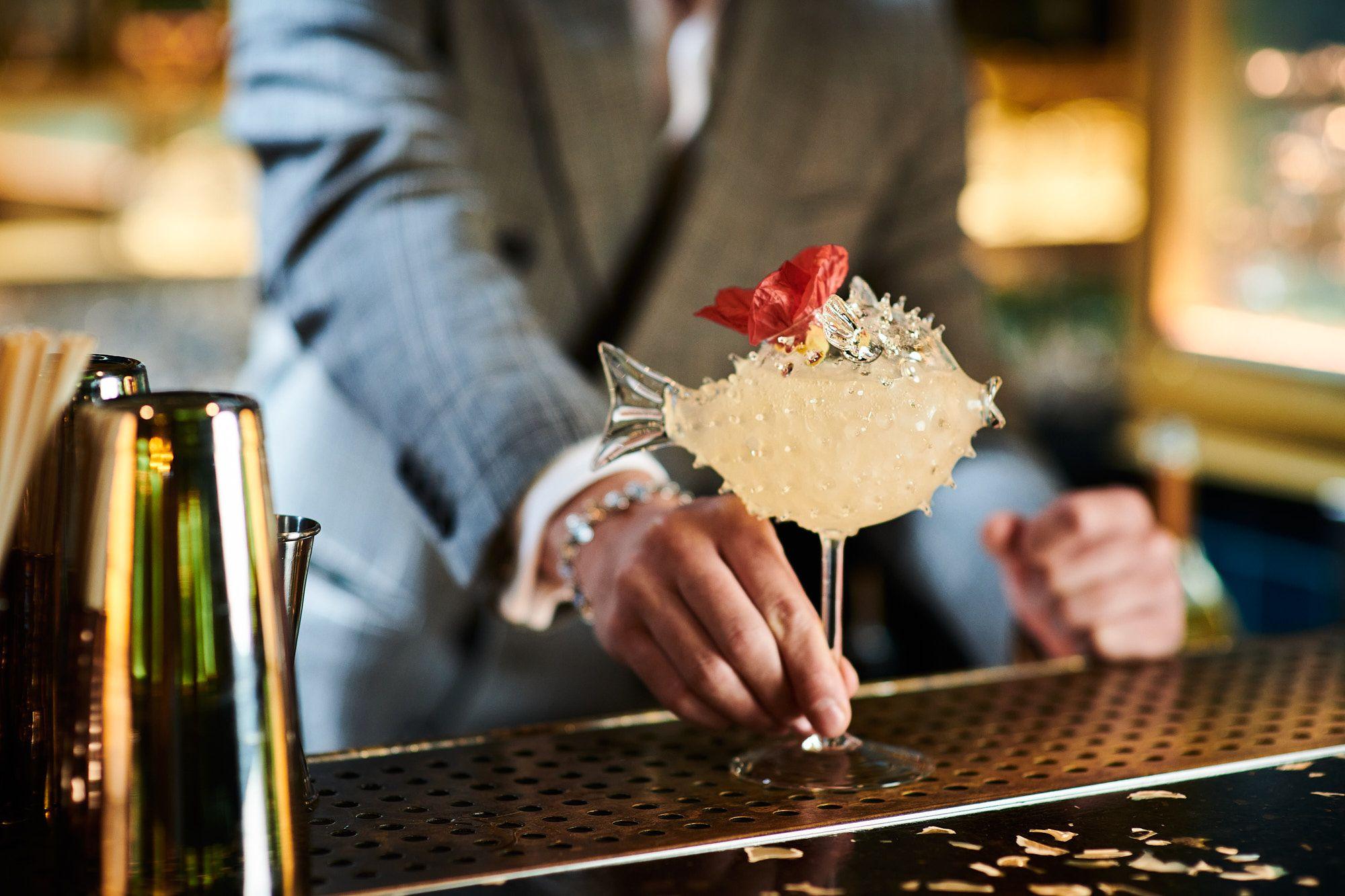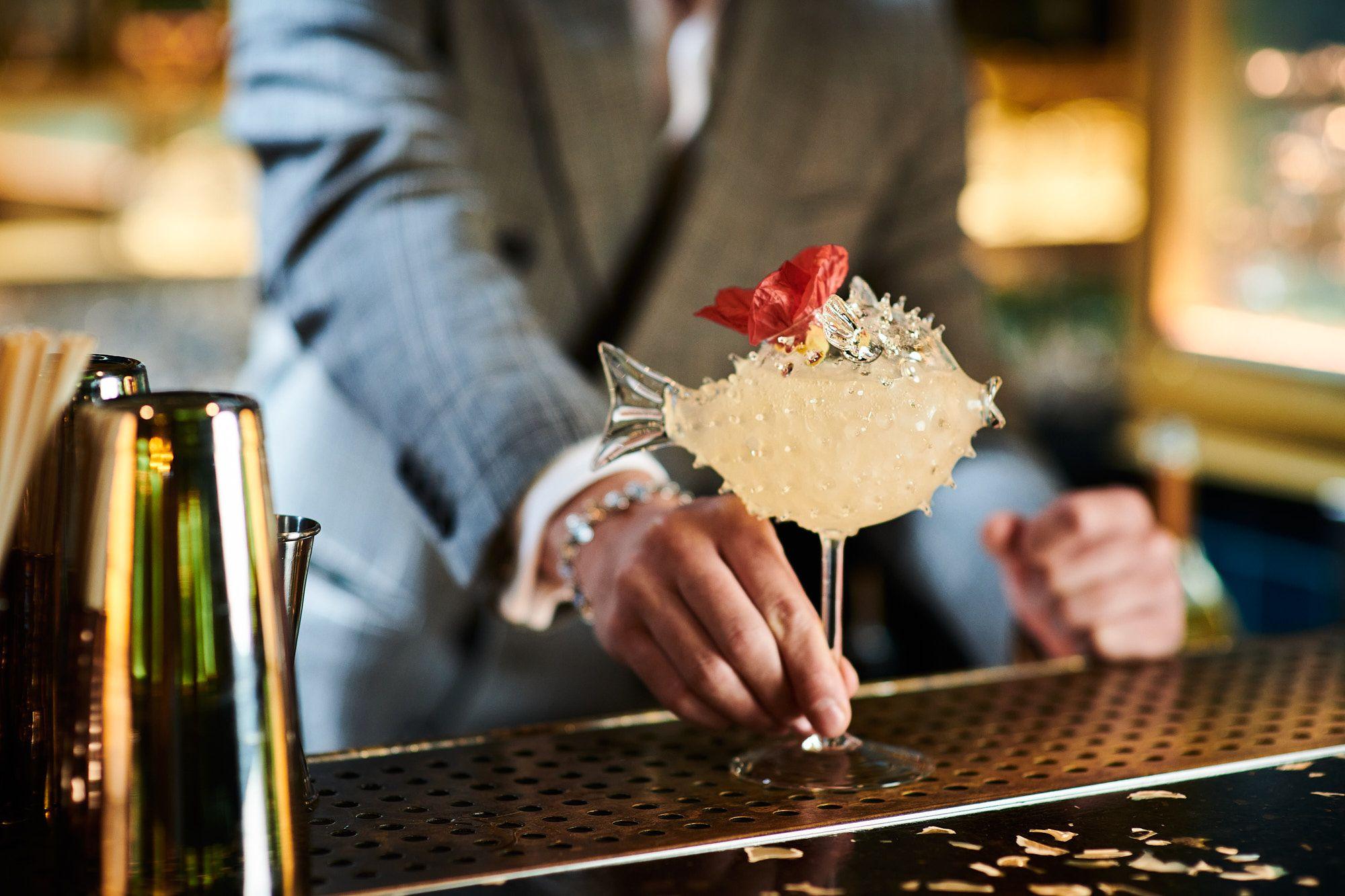 The Club
The Club, Amazonico
You can't get much more exclusive than the secret club at one of Mayfair's hardest-to-book restaurants. In contrast to the main restaurant's vibrant, verdant interiors, the downstairs club heads underwater, with curvy walls and a seashell bar that feels like The Little Mermaid goes luxe. Alongside classic Amazonico cocktails, The Club also stocks vintage Krug, Dom Perignon, and Hennessy Timeless.
How to find it: locate the discreet doorway at the back of the restaurant and then head down the golden staircase.
10 Berkeley Square, W1J 6BR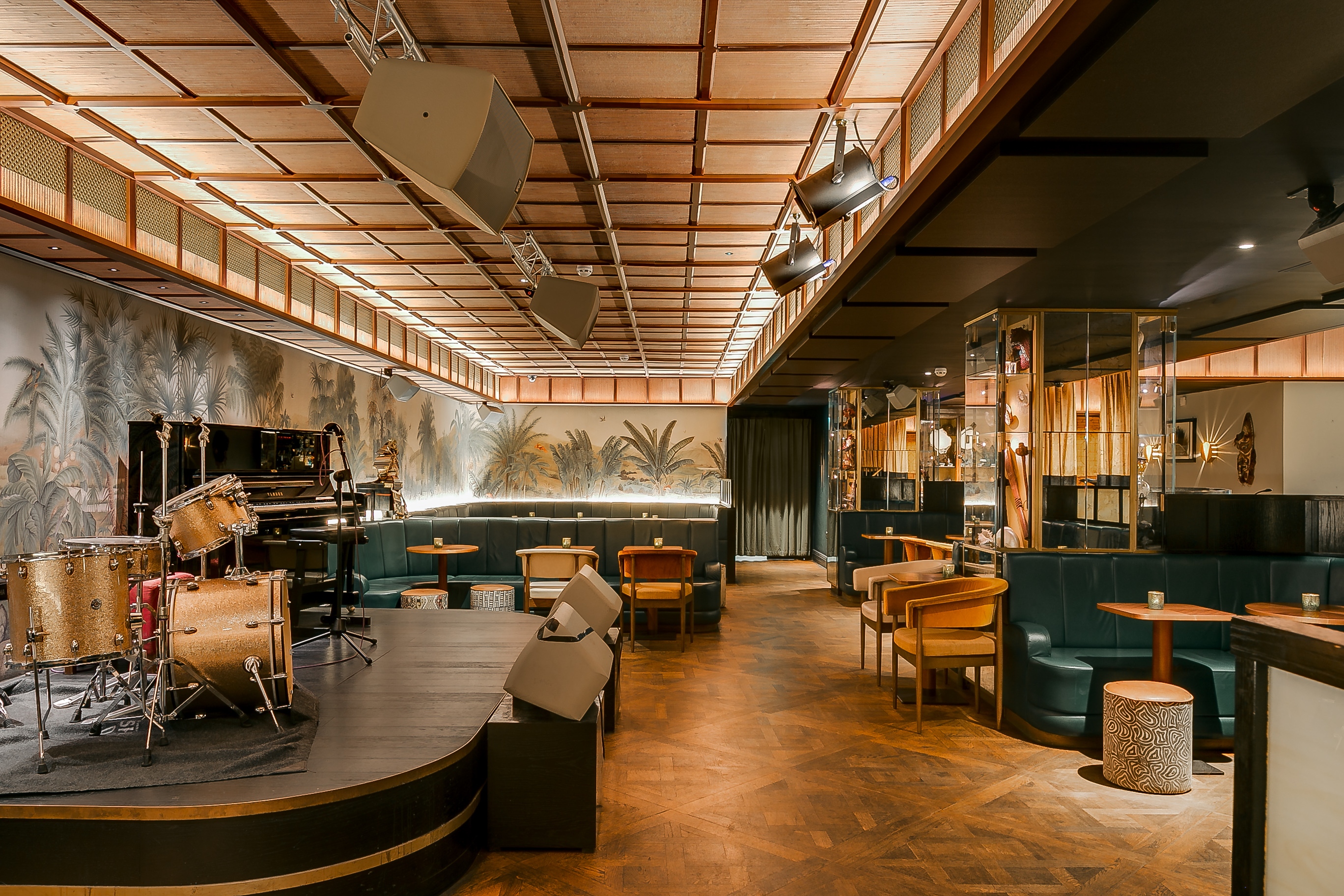 Oriole
Oriole, Farringdon
Orioles are songbirds that habitually migrate to South America, Asia and Africa – and it's these travels that inspired the new menu at this Farringdon speakeasy. Flavours fly from India to Jamaica via Somerset and Vietnam; the Réunion – a floral take on the French 75 – is a good choice, as is the Padma, which is based on Indian spiced rum and arrives topped with curry ice cream. Interiors are similarly worldly; antique masks, globes and statues are crammed into display cabinets, and a jungle mural is the backdrop for daily live jazz.
Find it: head under the slightly shabby bridge at Smithfield Meat Market and look for the subterranean door on your right.

East Poultry Avenue, EC1 9LH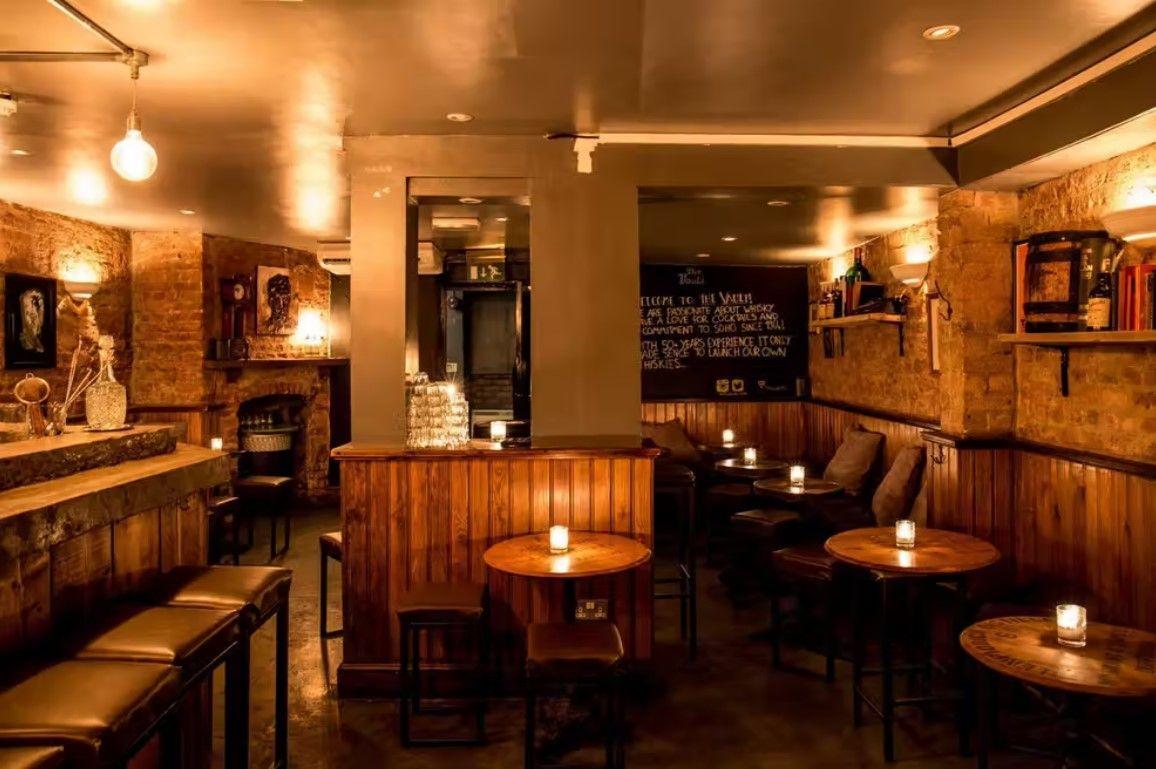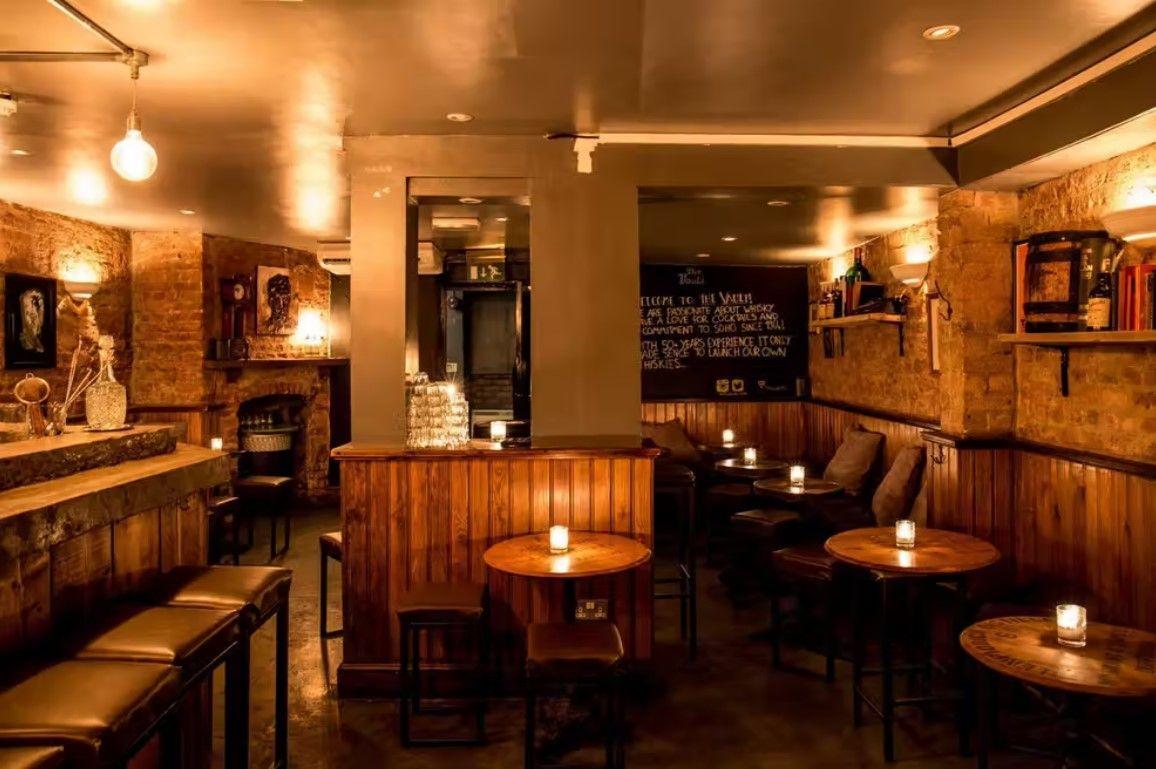 The Vault
The Vault, Soho
It's certainly a challenge to breeze through a shop full of whisky without getting sidetracked. If you manage to do that at Milroy's – London's oldest whisky shop – and head straight to the back, you can descend into The Vault cellar bar. Raw brick and candlelight set the mood here, with plenty of dark corners to settle into. Whisky cocktails are a must, but there are plenty of other original drinks to try that have been skilfully mixed with house-made infusions.
Find it: head to the back of Milroys, and push open what seems to be a bookcase – but is, in fact, a hidden door...
3 Greek Street, W1D 4NX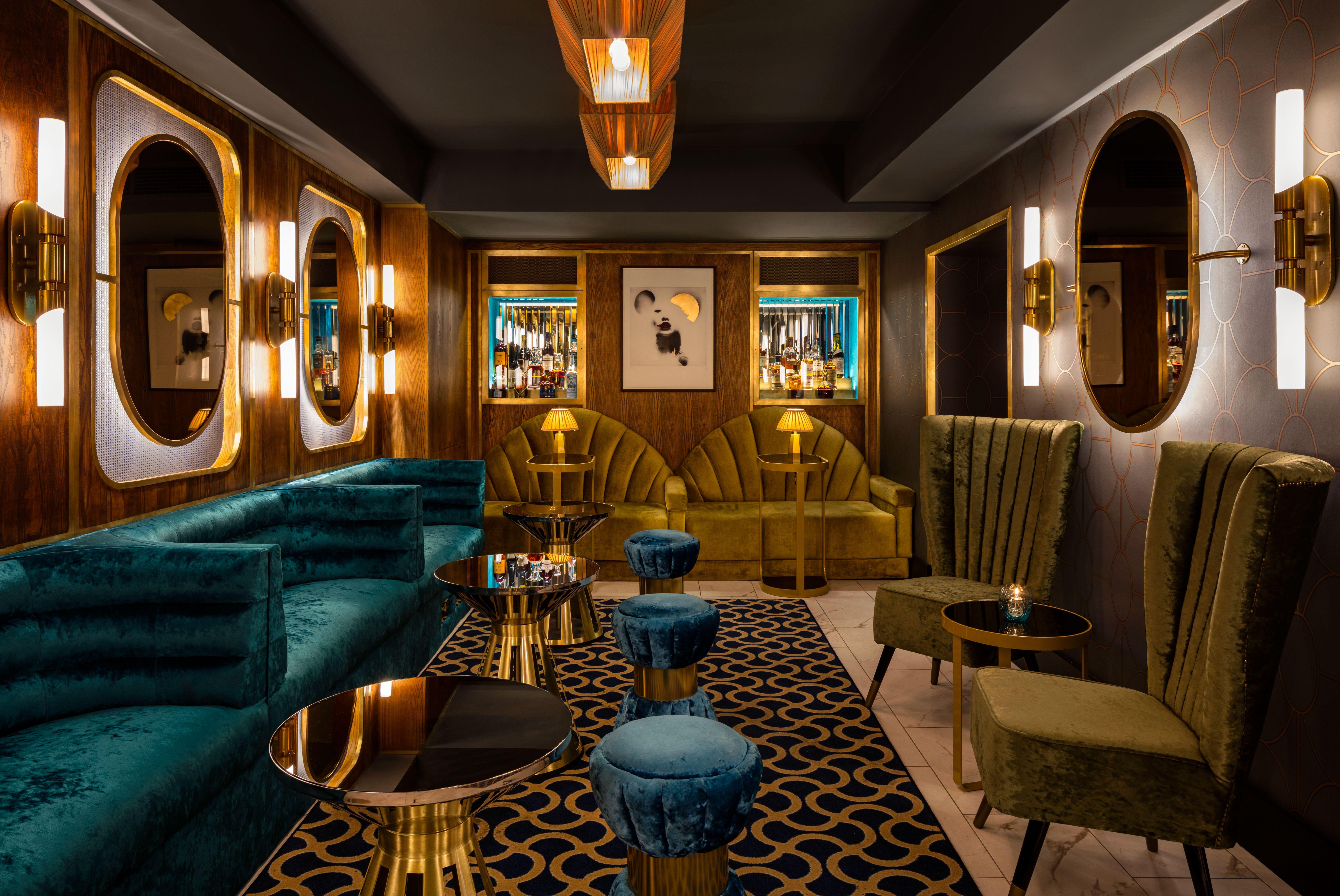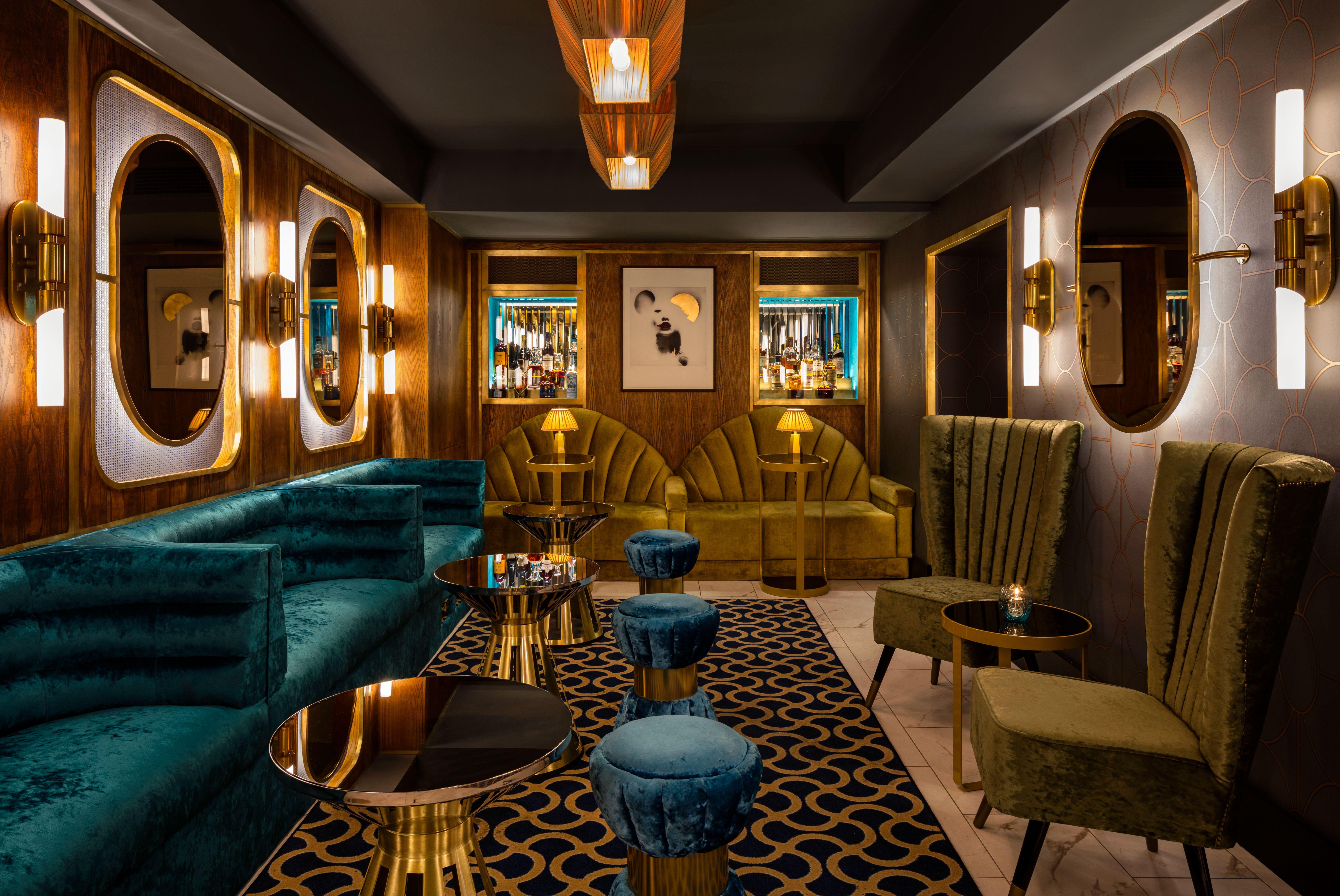 Disrepute
Disrepute, Carnaby
In its own words, Disrepute – or DRP, as those in the know call it – is "a hideaway for luxury libations, high jinks and late-night liaisons". It's designed to inspire conversation, from its long, marble bar that invites mingling to its cocktails, which are listed by personality rather than by flavour. For example, The English Rose "appears unfazed and unconventionally calm", but tastes like roses, lemon and vodka. It's also open until 3am – perfect for those late-night liaisons…
How to find it: go to Kingly Court and look for the neon orange sign reading DISREPUTE and descend the steps beneath.
4 Kingly Court, W1B 5PW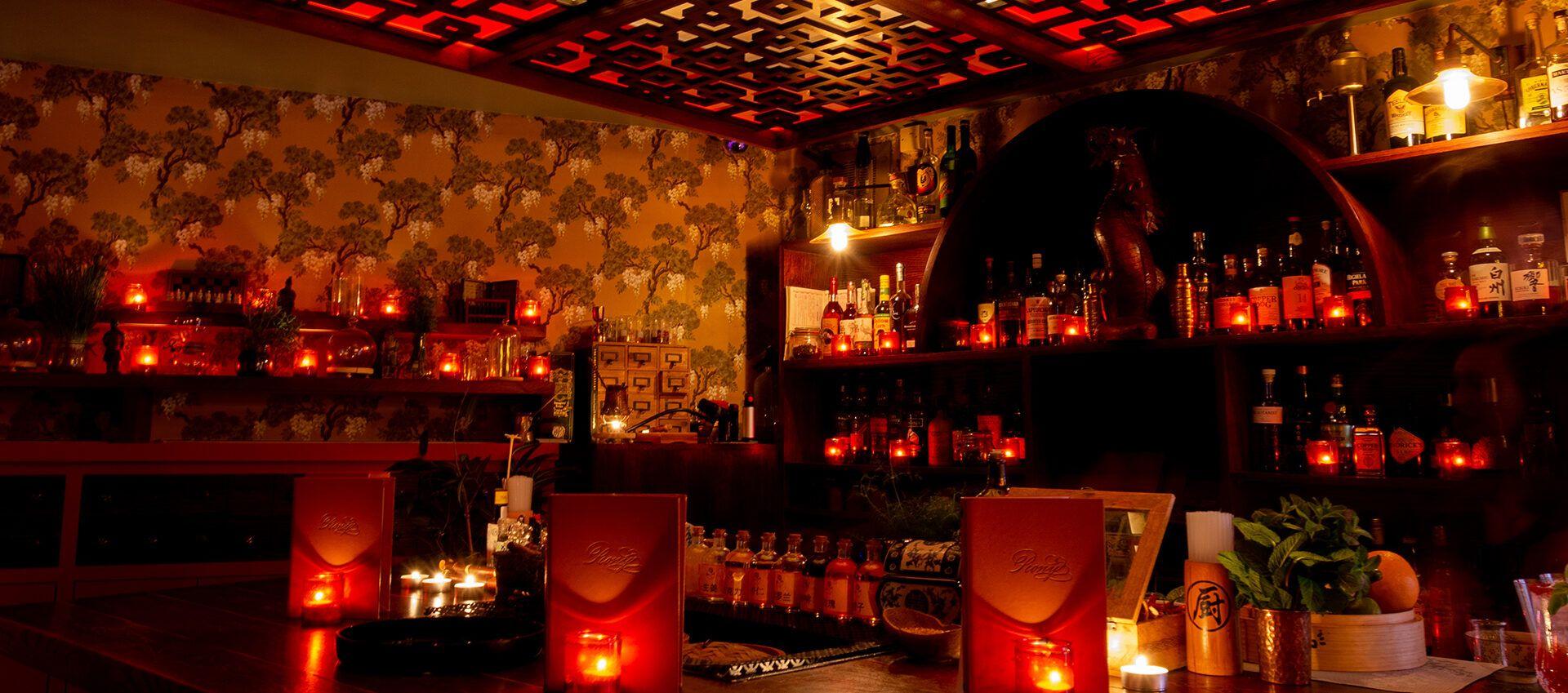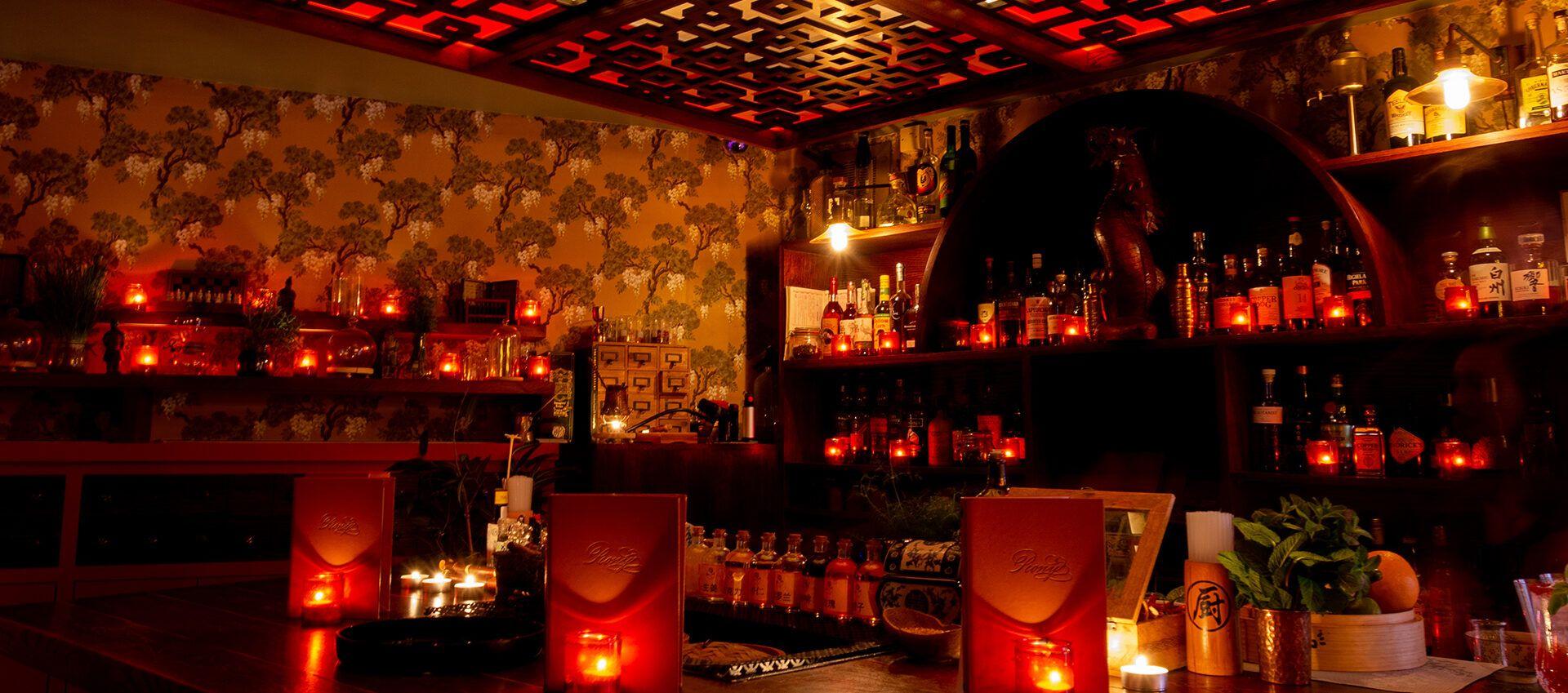 Opium
Opium, Chinatown
By now, it feels as though everyone has heard of Opium – or has at least seen the snaking queues that give away its Chinatown location. However, there's another bar concealed within its Shanghai-inspired depths. Secreted behind a red velvet curtain, Peony is small and floral-themed, with just a handful of seats that invite an air of exclusivity. Cocktails are both style and substance; we love the Opium No.8, which arrives in a smoking bronze mug.
How to find it: first, find the unmarked green door on Gerrard Street. Then, ask staff to guide you up the labyrinthine stairs to discover Peony.
15-16 Gerrard Street, W1D 6JE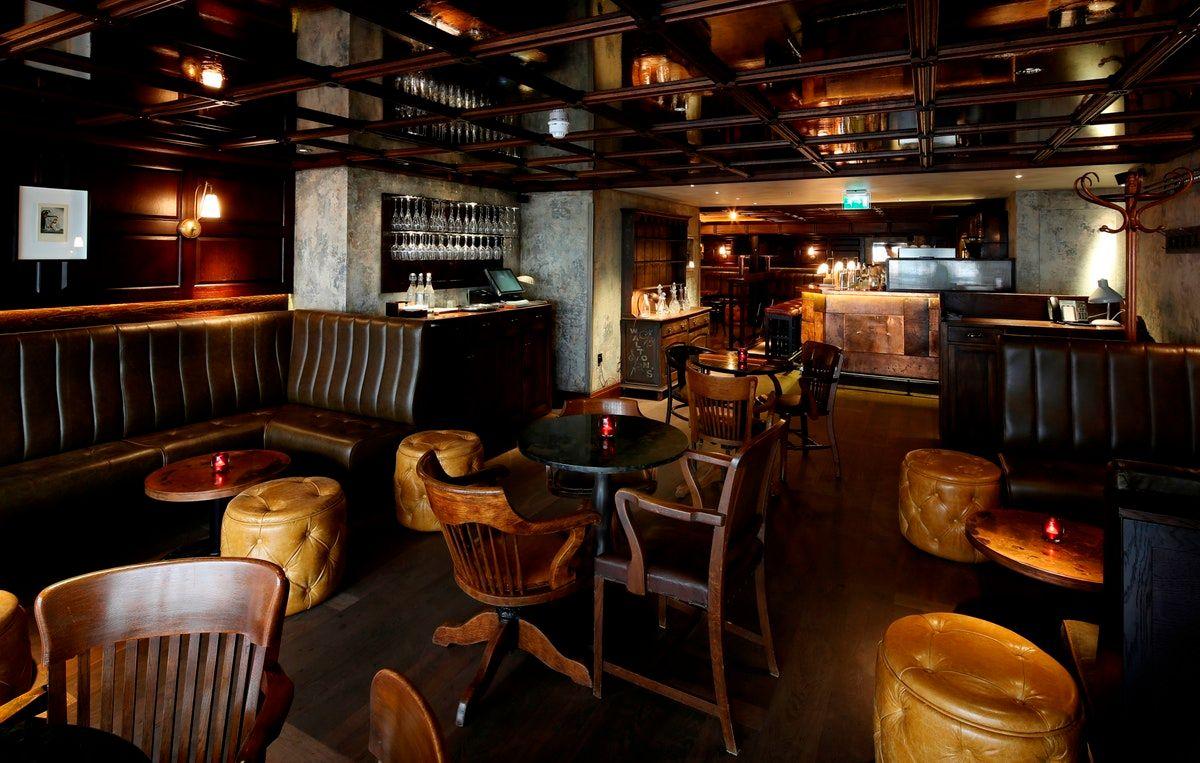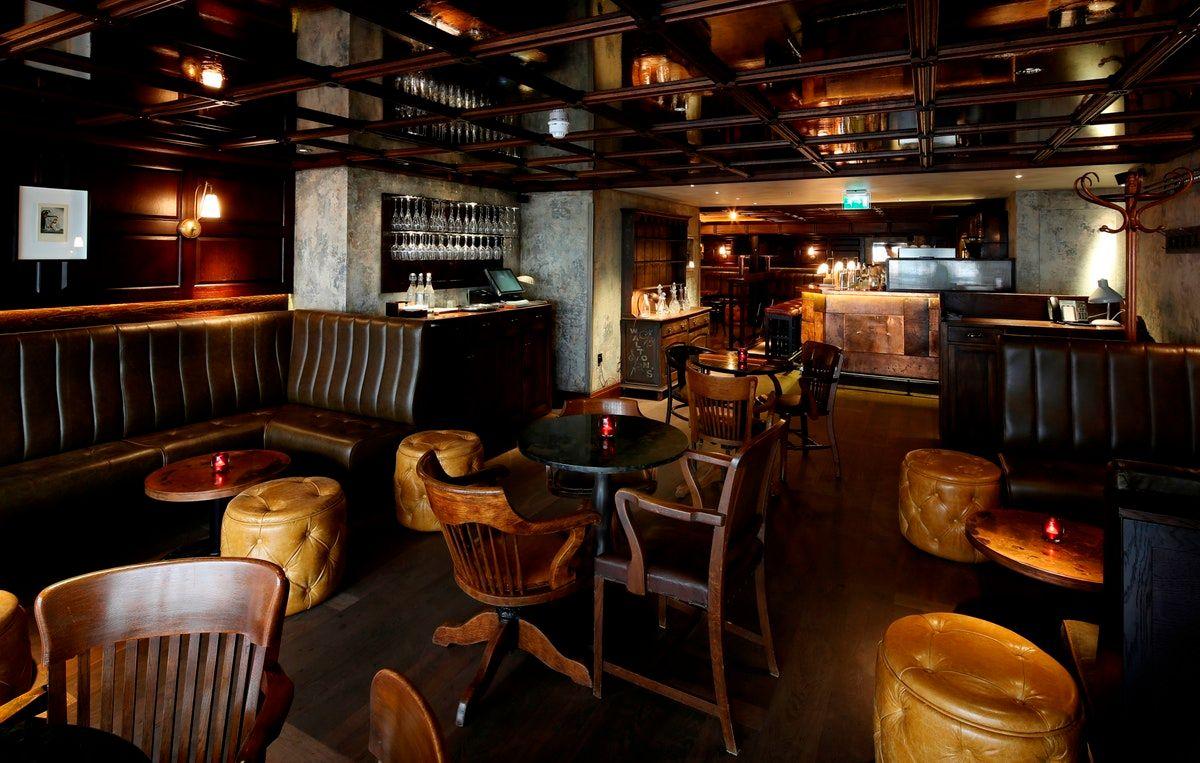 The Blind Pig
The Blind Pig
Hidden above Jason Atherton's Social Eating House, The Blind Pig offers a relaxed speakeasy vibe within eclectic enclaves. A copper-topped bar and antique mirrored ceilings add a touch of vintage glamour, whilst dim lighting and leather alcoves create a romantic atmosphere that makes this a great date spot. Drinks share a musical theme; we like The Cure, a spicy mezcal mix inspired by the 80s.
How to find it: look for an optician's sign outside the restaurant, then push open the door with a pig-shaped knocker.
58 Poland Street, W1F 7NR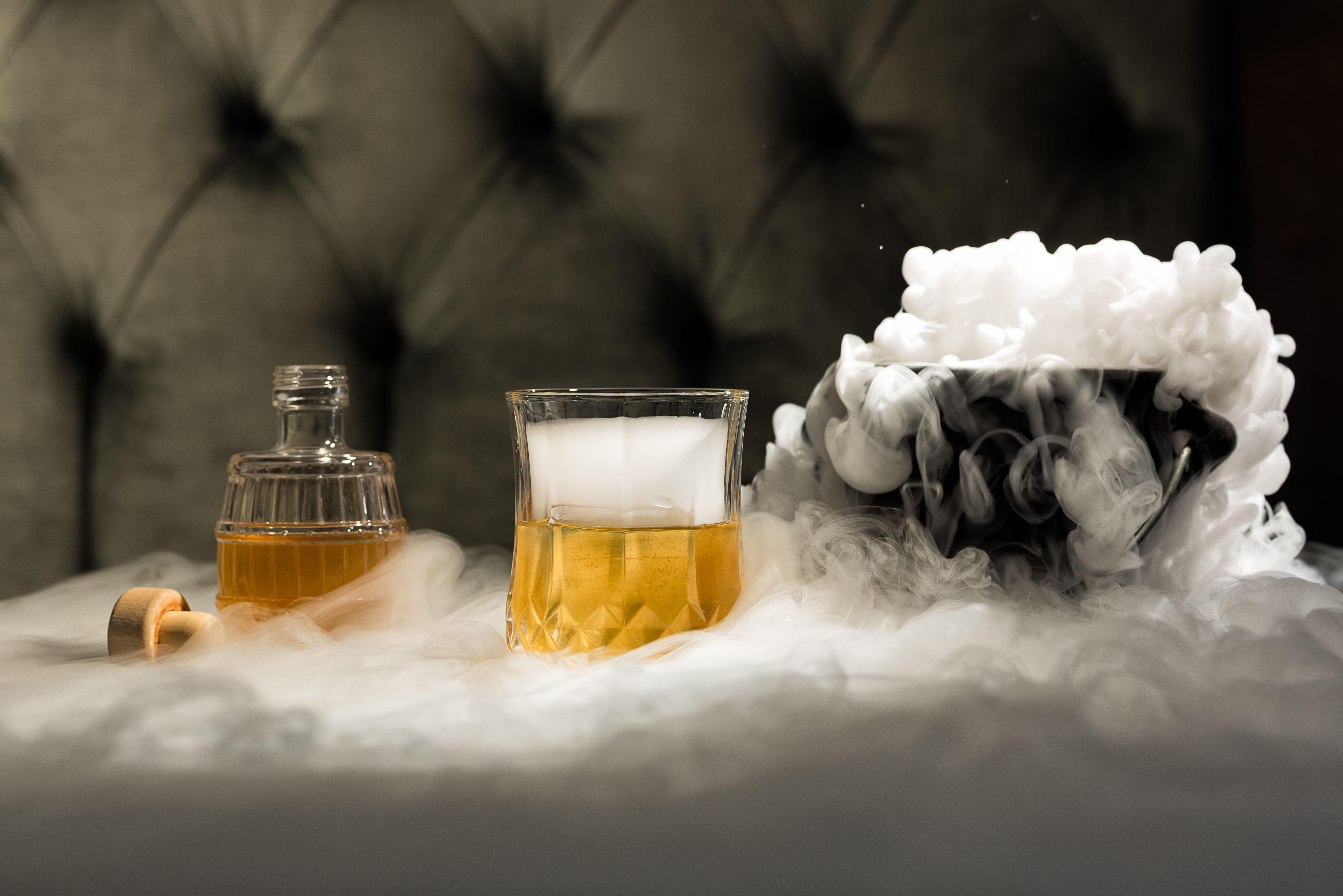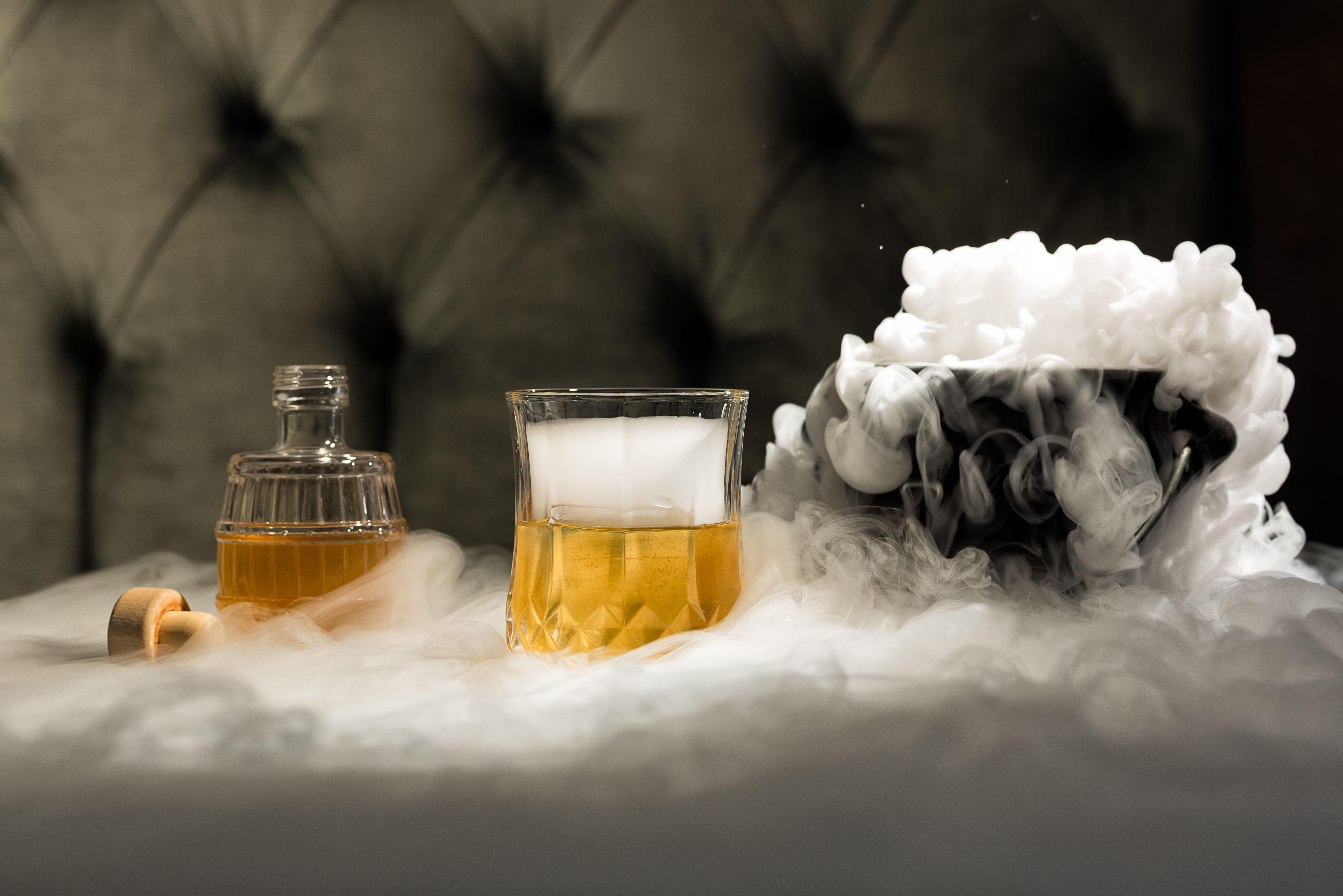 Purl
Purl, Marylebone
In this classic speakeasy, leather couches and curiosity-crammed bookshelves are squeezed amongst exposed brick alcoves, and the layout lends itself to seclusion, should you desire it. Drinks foam, fog and fizz out of all manner of objects – including an old camera lens – and a soundtrack straight out of WW1 tinkles through the air every Wednesday evening, courtesy of a live jazz band.
How to find it: look for the swinging sign next to a sandwich shop. Knock three times on the door; the password you're looking for is 'hair of the dog'.
50-54 Blandford Street, W1U 7HX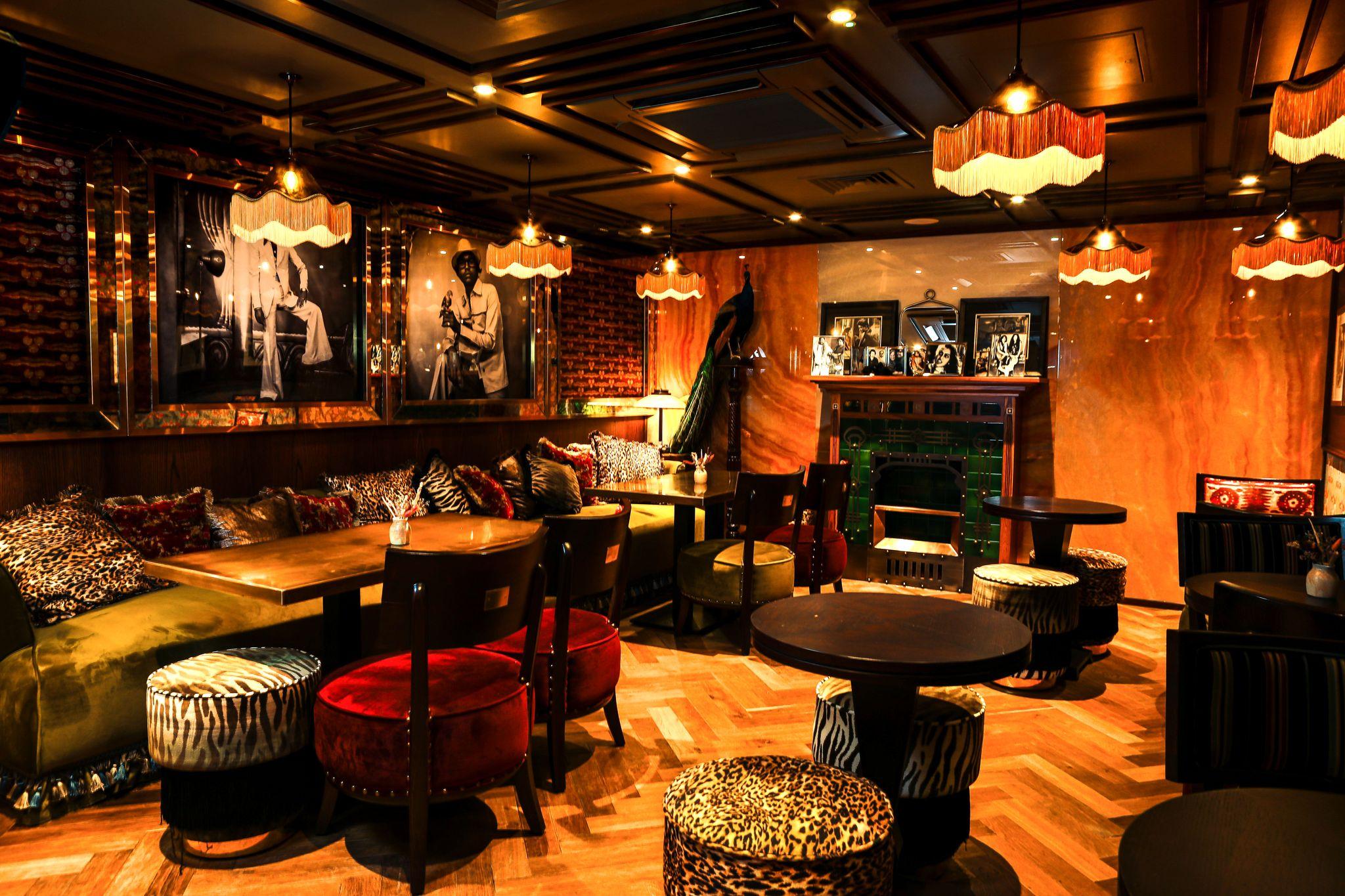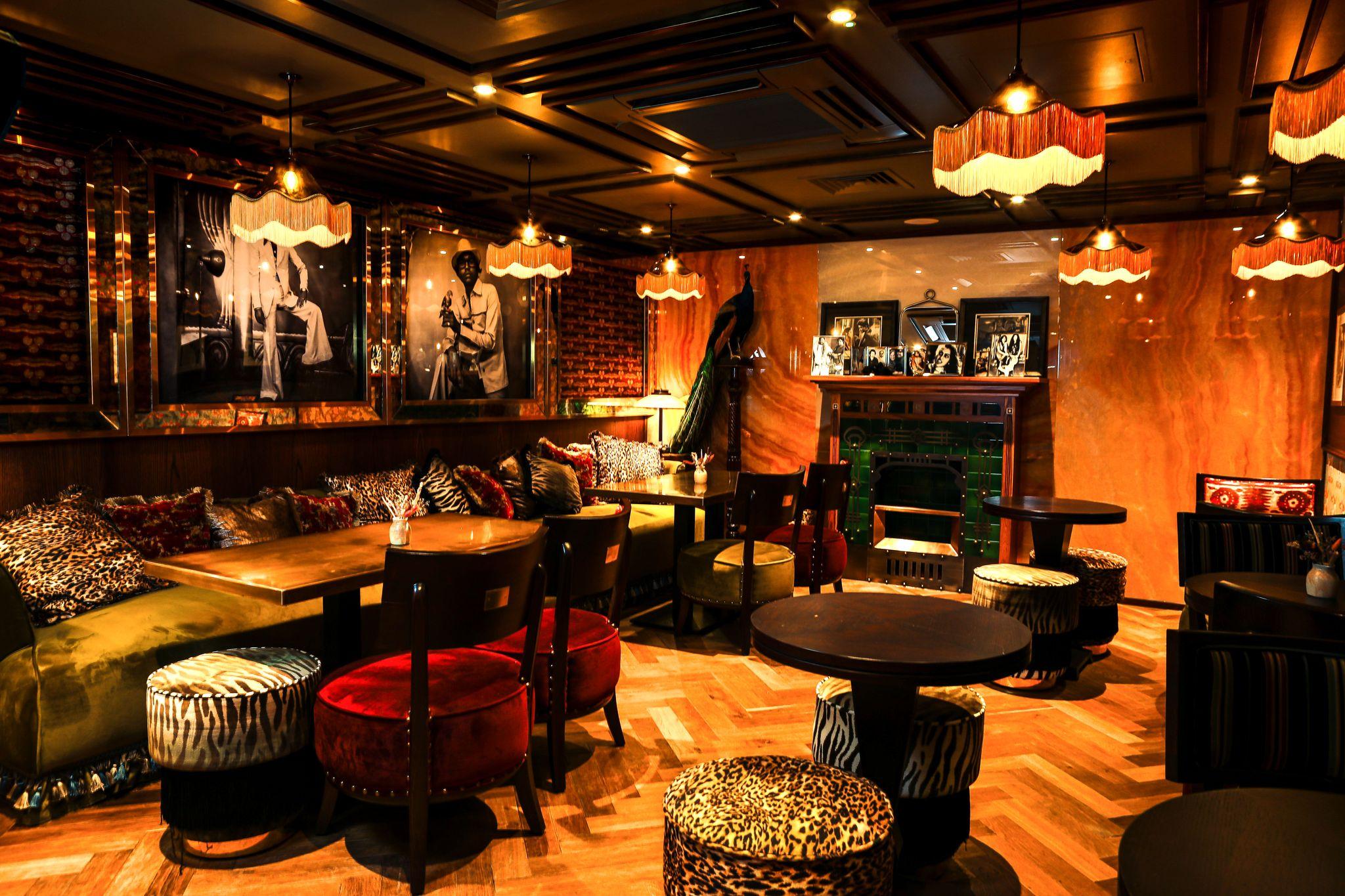 Bandra Bhai
Bandra Bhai, Fitzrovia
Bandra Bhai is a playful tribute to India's smugglers, who disguised their secret dealings as other businesses, like a photo studio or an Indian-inspired cocktail bar… Décor is riotous and slightly kitsch, with more than a bit of animal print, OTT wallpaper and framed photos of Indian disco stars, but the cocktails are on point. Each adds a spicy twist to a classic, like the Old Fashioned, infused with chat masala and jaggery.
How to find it: pre-load on light crab sukkah and creamy curry at upstairs Pali Hill, before heading down the stairs towards the loos. Look for the jaunty-looking sexologist sign (yes, really) and push open the door.
79-81 Mortimer Street, W1W 7SJ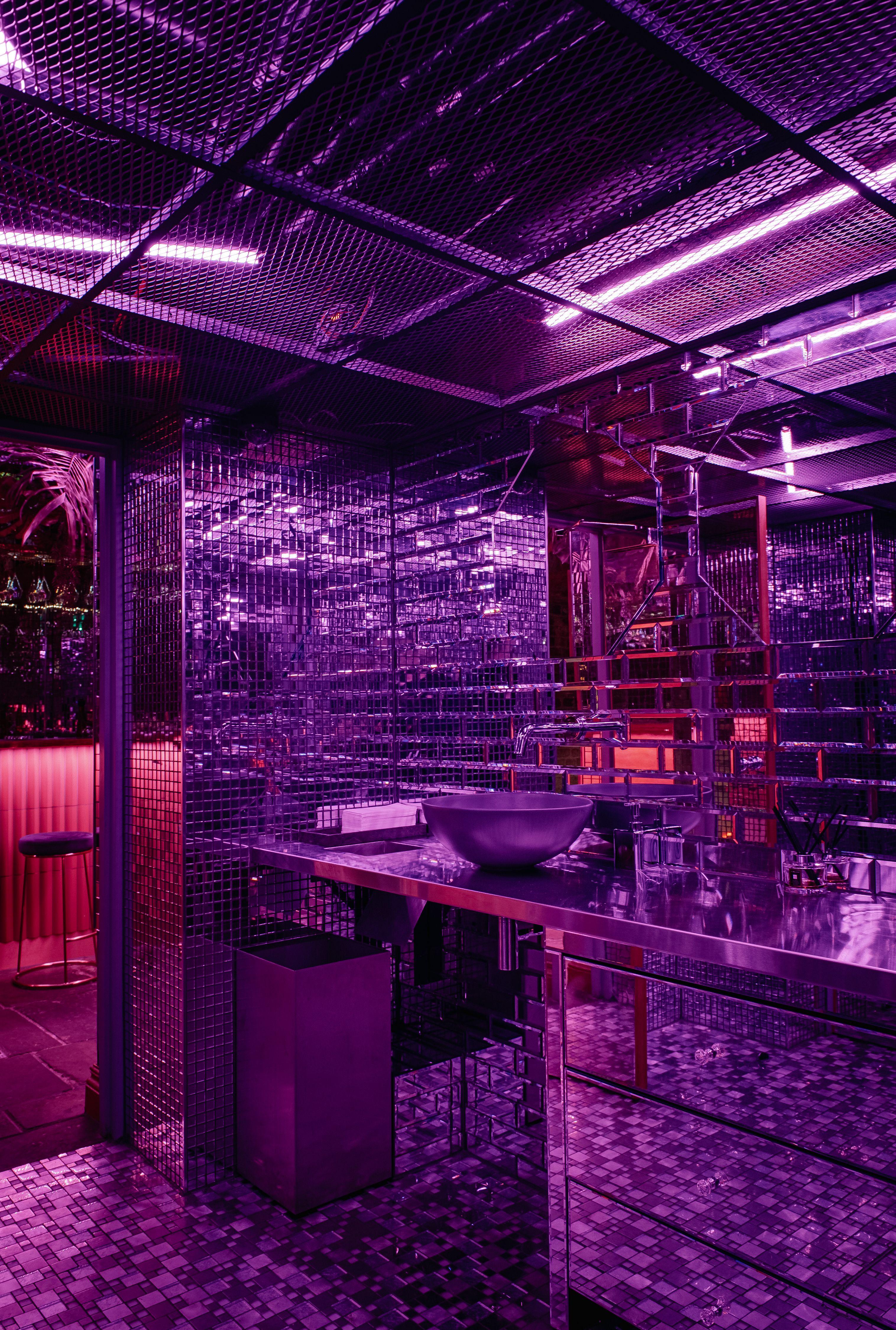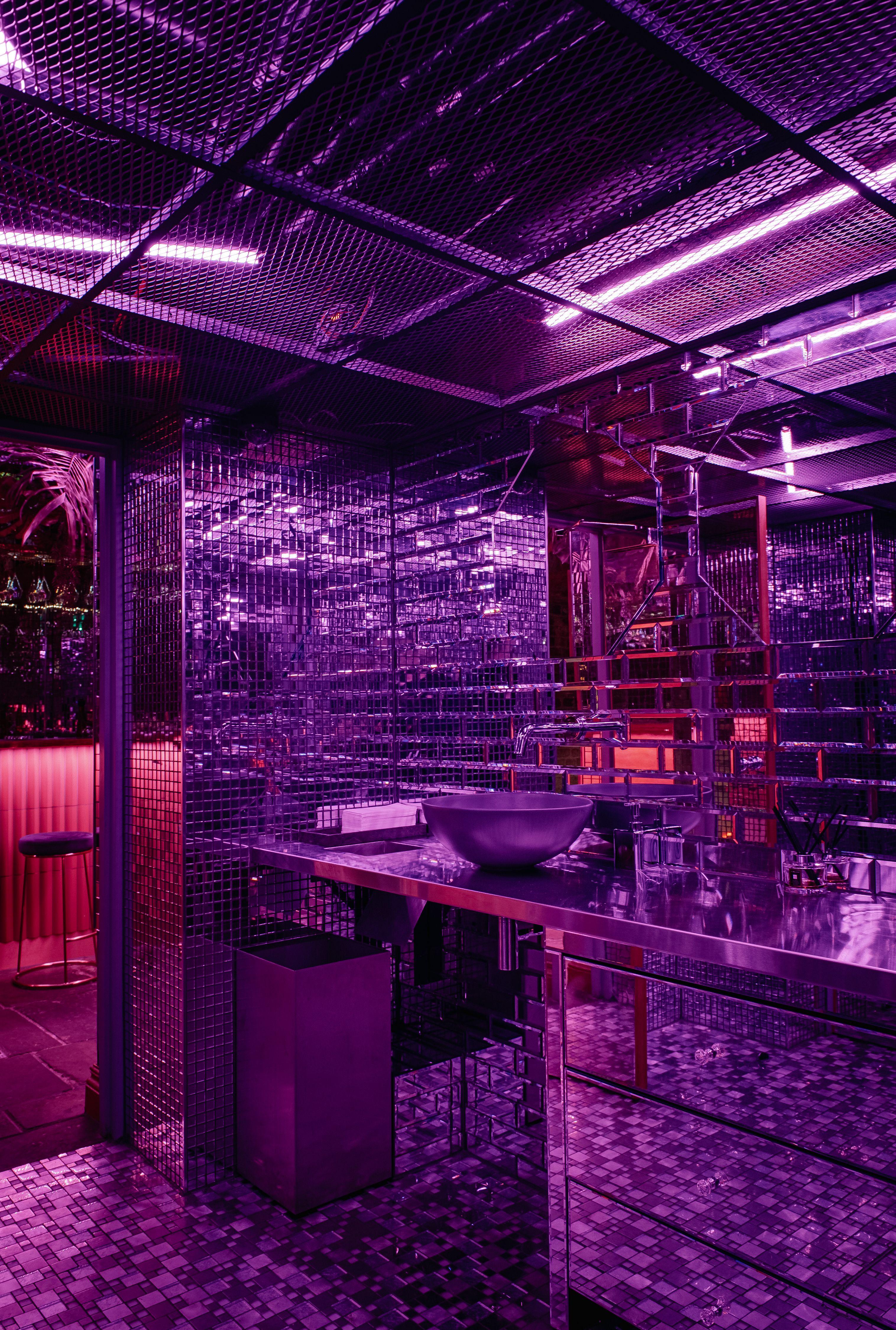 Cache Cache
Cache Cache
The things you find in Covent Garden's piazza – open-air restaurants, the odd opera singer, a bar concealed beneath a Middle Eastern restaurant. One of the most exclusive speakeasies on this list, there's no guarantee you'll get a seat at Cache Cache; request a table via WhatsApp, and the team will decide whether or not you fit the bill. Once inside, you're met with a mirror-and-neon riot of techno and bongo drums, filled with a Mayfair-like crowd sipping gold-leaf cocktails and eating sushi and steak.
How to find it: once you've secured a reservation, head to the bathrooms beneath Bun and Buns. Knock on the large silver mirror at the back, which – should you be in luck – will swing open.
5 The Piazza, WC2E 8RA
For further recommendations, please contact your lifestyle manager.