Sitting on the banks of the Garonne River in southwest France, Bordeaux is known as the "Mediterranean Paris". Against the backdrop of the stunningly beautiful historic city dating from the 18th century, idyllic walks trace alongside the river; cigar lovers will find large and airy lounges, smoker-friendly restaurants with terraces and indeed the promised land for enjoying fabulous wines.
Starting your leisurely stroll in front of the traditional old stock exchange, fascinate over a spectacular expanse of water – often as large as a majestic fountain from the Palace of Versailles.
At Bordeaux's magical Miroir d'Eau, you can marvel at yourself in front of Place de la Bourse's magnificent façade, just like in the Giant Mirror: a beautiful entrée to playfully contemplate the smoke of your favourite cigar.
It is here that the Grande Nation stages its much-admired art of architectural illusion as a welcoming ritual you will never forget: Bonjour to charming Bordeaux, the global capital of wine; once one of the wealthiest port cities in the old world thanks to its privileged river location and access to the sea – and today proud bearer of the official seal of membership in the club of Europe's most livable cities.
´Savoir vivre´ on the banks of the Garonne
Strolling through this city's former harbour district of 250,000 residents, we discover the traditional antique shop Pipat. In the shop window, you will be amazed to find, in addition to exotic colonial goods, precious smoking accessories from the 19th century – with prices matching those of today's luxury watch brands. Handcrafted gems give you an idea of the elegance with which a festive cigar-smoking cult was celebrated in Bordeaux.
The friendly shop owner brings us back to the 21st century with his dinner recommendation: the prestigious La Tupina restaurant with regional organic fare, whose chef Jean Pierre Xiradakis is happy to set up a lovely table for aficionados on the terrace in front of the restaurant. The star chef, a passionate cigar smoker himself, runs a rustic restaurant with inventive regional cuisine right on Bordeaux's gourmet mile. Meat from species-appropriate husbandry is still sizzling in cast-iron cauldrons over open fireplaces.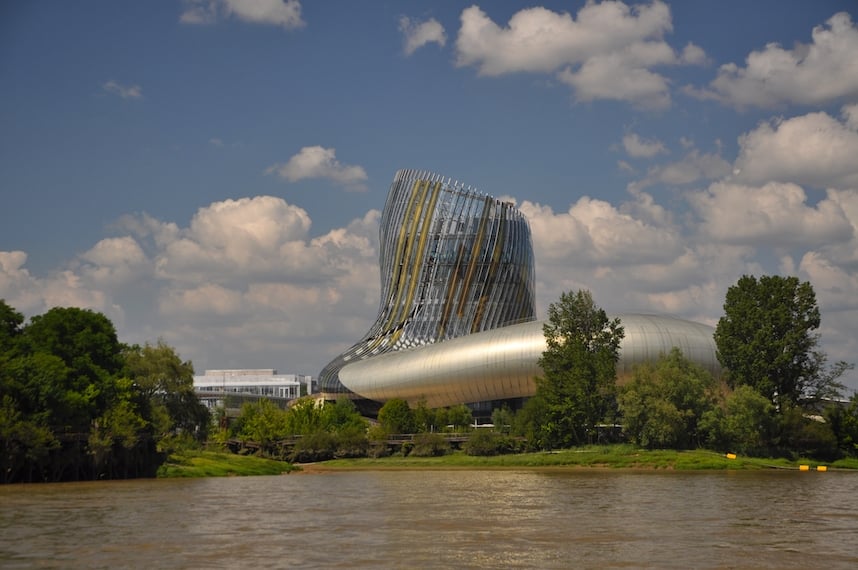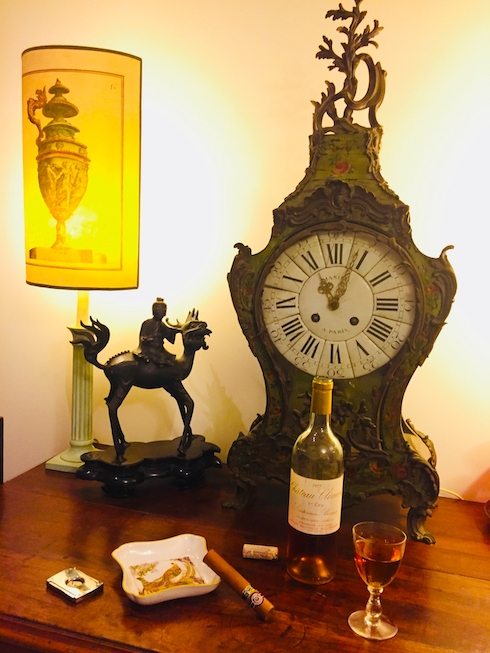 Cité du Vin | Cigar & wine tasting
But first, we devote a good three hours to visit the spectacular wine museum, Bordeaux's new landmark. The Cité du Vin offers a journey as innovative as imaginary through all five continents' wine cultures on eight floors. The museum is enthroned like a stylized vine on the banks of the Garonne, allows you to immerse yourself in the world of wines with all your senses: multi-media design and experience, but also blind tastings in small groups and – as the crowning glory – a stop at the breathtaking panorama tasting bar. At this point, the discussion lights up about which wine we will enjoy our next cigar with.
Having bought an excellent Maya Selva Cigar at the specialist tobacconist La Civette Havane near the opera, we are well prepared. A spacious comfort lounge is recommended for enjoying the fine torpedo from the Franco-Honduran star producer's selection. This lounge belongs to wine connoisseur Hervé Valverde – a man renowned throughout France and once a member of President Giscard D'Estaing's gourmet team. Hervé is also president of the cigar club Le Bordeaux Havane Club and welcomes us with great warmth in his restaurant Le Bistro du Sommelier.
A taxi takes us to Rue Georges Bonnac. After a delicious meal of hearty regional cuisine, it is the perfect spot to savour our cigar on the elegant terrace. A staircase leads to a large private room with a cosy club character, which serves as a cigar lounge. Hervé suggests a light Bordelais-Rosé from his excellent wine cellar with the cigar. Then he introduces us to the likeable Frédéric Tournebise, a founding member of the cigar club founded in 1993. This club is considered the most venerable association of friends of Habanos in all of France.
Fred discovered his love for Cuban cigars in 1973 through personal encounters with Zino Davidoff. Through this passion, he built up his encyclopedic knowledge, which he applies as a cigar consultant and expert at auctions and inheritances.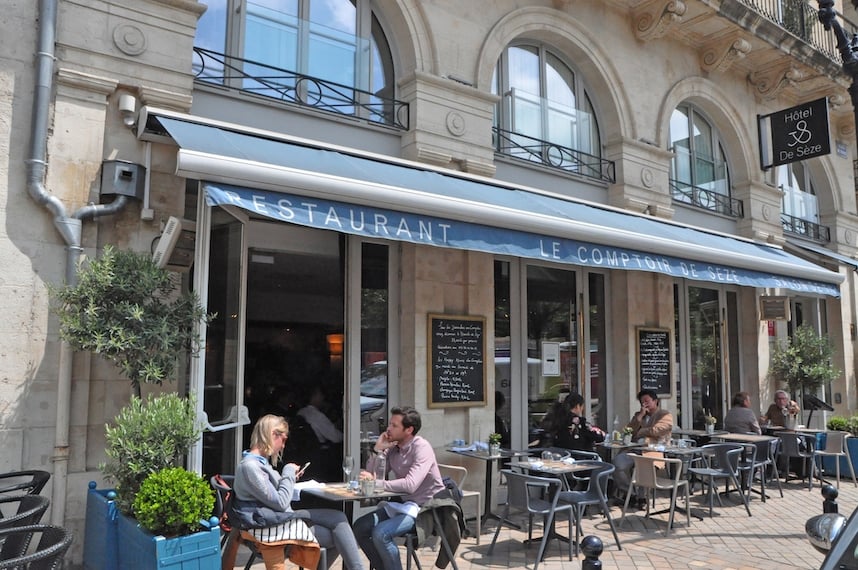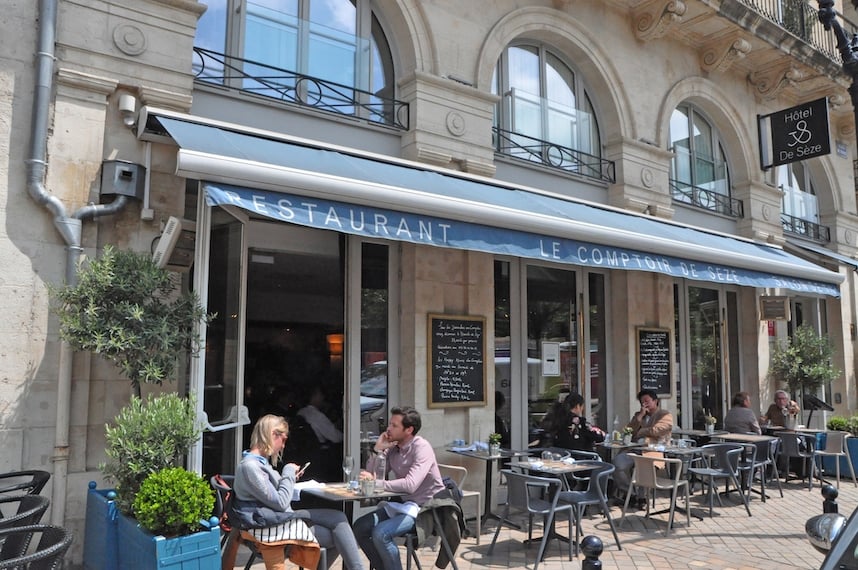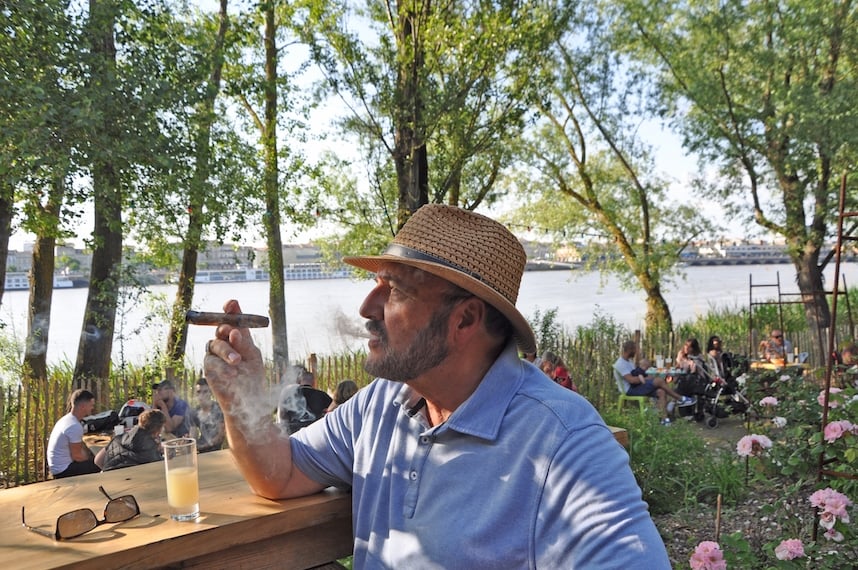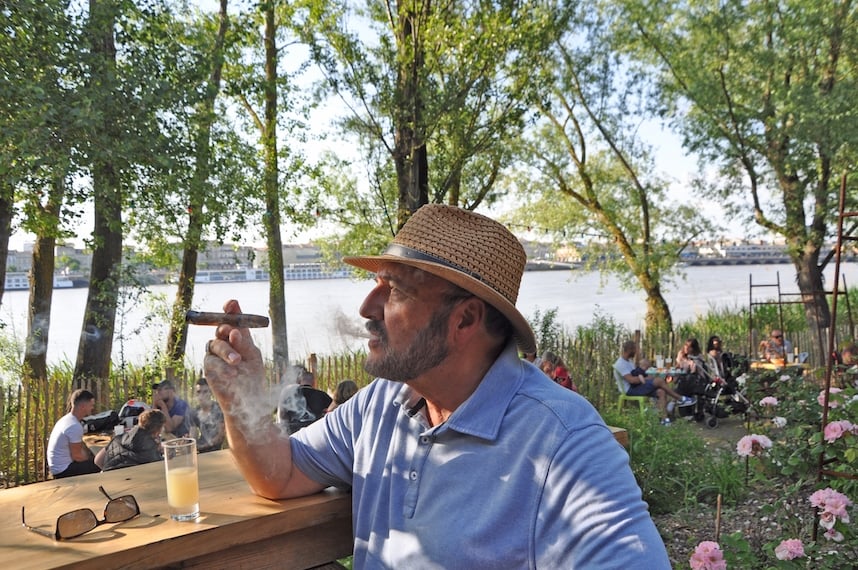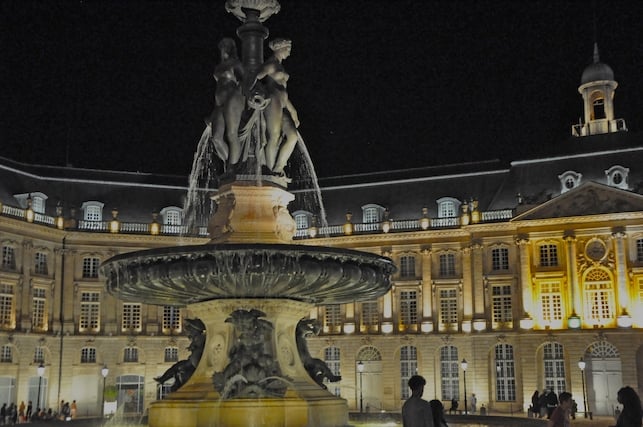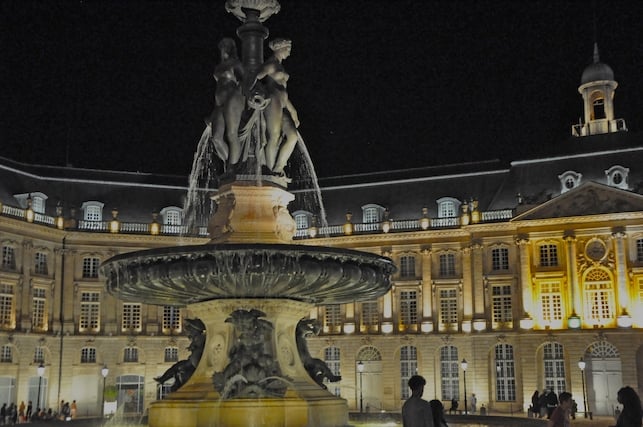 Hotel de Sèze | La Guinguette chez Alriq | Old Stock Exchange
Wine bars with panoramic terraces
On the way back to our hotel, we take the tram to experience the nostalgic magic of Bordeaux's evening lights. The traditional Hotel de Sèze on the Place de la Madeleine is recommended as a domicile for cigar lovers. You will find cosy wine bars within walking distance with spacious terraces and a top vinotheque. The elegant cigar lounge of our abode is still an insider tip, just like the haute cuisine of the privately run small hotel.
When the weather is nice, stop off at the garden restaurant La Guinguette chez Alriq on the picturesque banks of the Garonne. With the appropriate Corona distance, under shady trees, spoiled with delicious pastries, a glass of wine and live music, you can relish a cigar undisturbed.
A tobacco store of the highest quality
Another highlight is a visit to the largest tobacco shop in Bordeaux. A taxi takes us from the city to Le 421 in the suburb of Eysines in just under 20 minutes. There you will be surprised by a huge walk-in humidor, a spacious comfort lounge - ideal for relaxing – as well as friendly and superb service for everything to do with cigars. Here you can indulge your desire for a cigar both inside and outside with plenty of space.
At the end of our Bordeaux gourmet week, we agree: this city, with its green promenades along the Garonne and large, magnificent squares, offers plenty of air to breathe. Everywhere you can find comfortable smoking terraces without space constraints: in this time of the still-ongoing pandemic, a veritable refuge for aficionados that can be reached easily by train from Paris.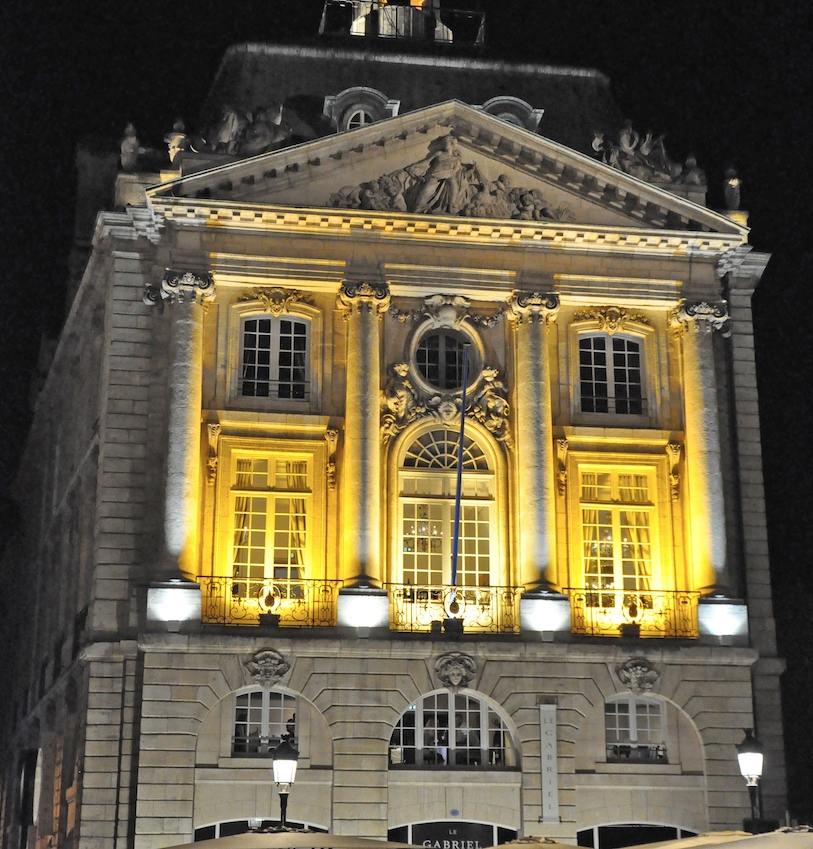 Restaurant Le Gabriel | Boat cruise
Travel information
TOBACCO SHOPS
Brasserie Le 421
Avenue de St Médard 69
33320 Eysines
T +33 5 24 60 38 64

Le Fumoir Bordelais
Place Gambetta 12
33000 Bordeaux
T +33 05 56 44 35 89
Grand Tabac Gambetta
Place Gambetta 22
3300 Bordeaux
T +33 5 5 52 59 90
La Civette Havane
Rue Père Louis de Jabrun 27
33000 Bordeaux
T +33 5 56 51 96 57
BARS & RESTAURANTS WITH FUMOIR & SMOKING TERRACE
Le Bistro du Sommelier
Rue Georges Bonnac 163
33000 Bordeaux
T +33 5 56 96 71 78
Brasserie Le 421
Avenue de St Médard 69
33320 Eysines
T +33 5 24 60 38 64
Gabriel
Place de la Bourse 10
33000 Bordeaux
T +33 5 56 30 00 70
TO SEE & DO

Museum La Cité du Vin
Multi-Media wine temple with tastings in a bar with panoramic views
Quai de Bacalan 134
33300 Bordeaux

Restaurant La Tupina
Rue Porte de la Monnaie 6
33800 Bordeaux
T +33 5 56 91 56 37
Marché des Capucins
Market hall where you can feast on fresh oysters.
Place des Capucins


All photos by Gabriela Greess.