For the last decade, rum enthusiasts have been shaking their fists, swearing and preaching to any remotely curious spirits drinker who'd listen about how rum is set to become the next big thing. Stubborn whisky drinkers would patronisingly nod and roll their eyes, while gin lovers didn't care much about rum anyway, as their heads were being turned by agave spirits such as tequila and mezcal instead of aged spirits. It felt a bit like the boy who cried wolf, with rum's impending meteoric rise seeming as likely as the revered Pappy Van Winkle bourbon's fall (i.e. not very likely at all).
Then Spirits Business reported in July 2022 that rum sales in the UK surpassed £1 billion (US$1.2bn), finally increasing the category's market share beyond that of whisky for the first time in modern history. This was when drinks connoisseurs of all backgrounds and experience levels finally gave rum the time of day. But rum's rise didn't stop there.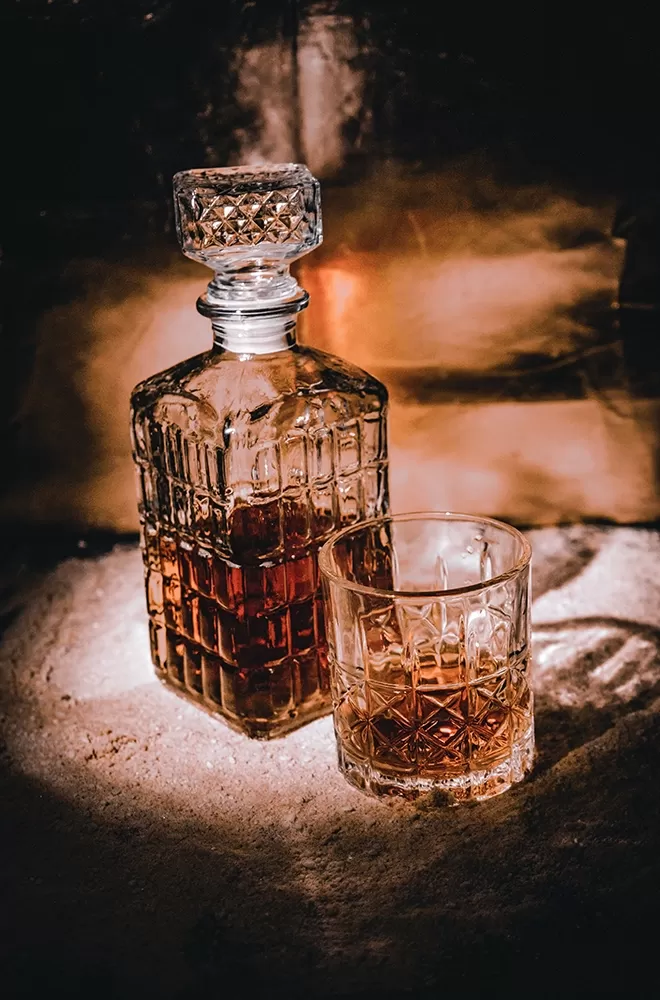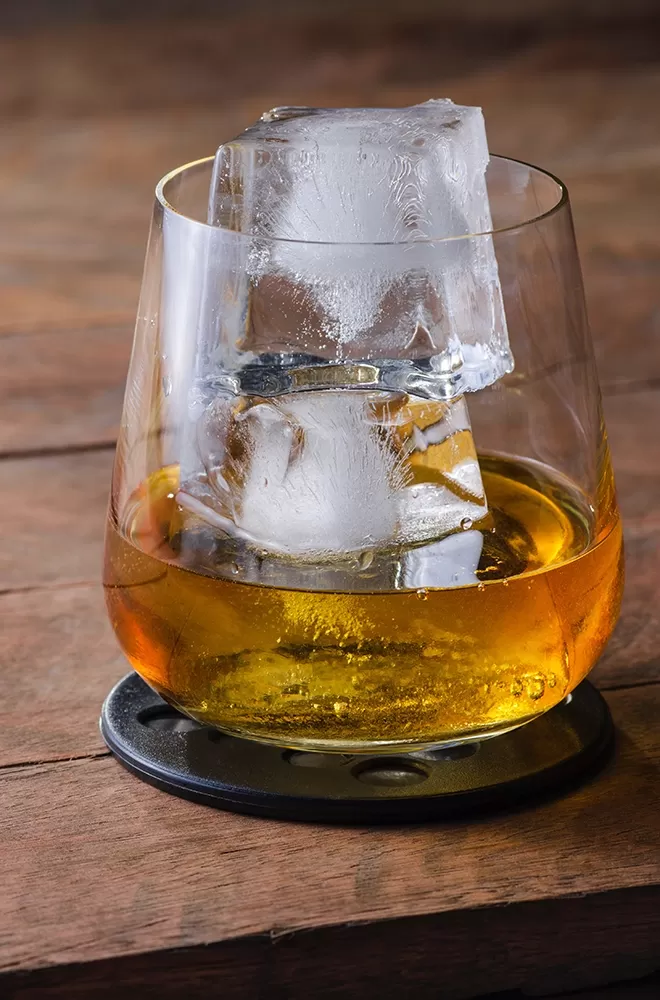 Financial growth of the rum category
The Drinks Business has since reported that business consultancy Maximise Market Research expects the global rum category to grow from US$14.5 billion in 2022 to US$20.2 billion in 2029 at a compound annual growth rate (CAGR) of 4.85%. This growth is also realised on a smaller scale. Dawn Davies, head buyer of one of the world's leading online drinks retailers, The Whisky Exchange, notes that their sales have seen 11% growth year on year, with the most considerable boost coming from the £30 to £40 segment (14% increase YoY), suggesting that consumers are also trading up for more premium rum options.
Considering that drinks company powerhouses, such as Diageo and Brown-Forman, have also acquired some smaller rum brands in the last couple of years to bolster their premium rum portfolios, keen to capitalise on the trend of premiumisation in rum, spirits aficionados and collectors –mainly of whisky – are wondering: Can rum also be collected for the future? All signs point to yes.
'We've definitely seen many enthusiasts and collectors coming from the whisky world,' says Martin Cate, owner of Smuggler's Cove in San Francisco and avid rum enthusiast. 'They're discovering that rum offers enormous variety, approachability, and character at a significantly lower entry price (for now, at least).'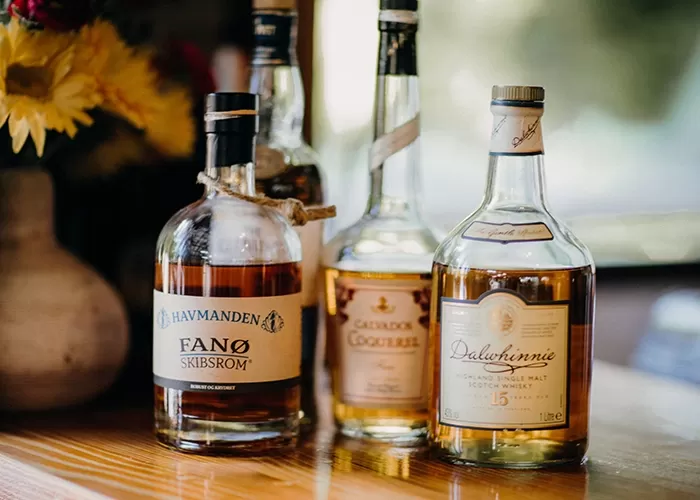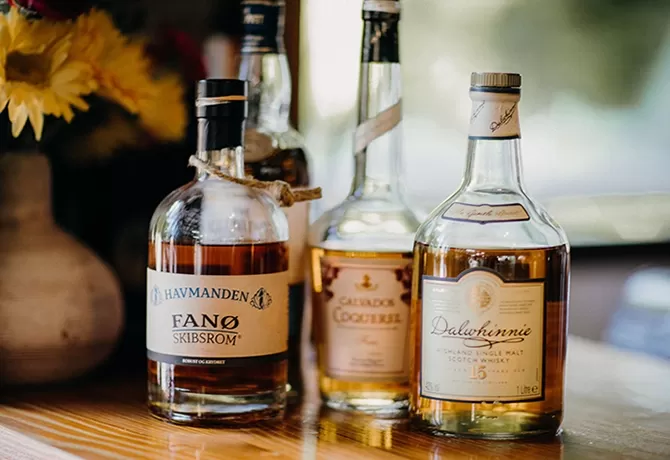 A rum for everyone
As Cate indicates, rum is diverse; there truly is a rum for every drinker. It's produced everywhere from the Caribbean and South America to India, Southeast Asia and even smaller islands off the coast of Africa like Réunion and Mauritius. While all rums must be made from fresh sugar cane juice or a sugar cane byproduct (cane syrup, molasses, etc.), the fermentation, distillation and maturation methods can vary significantly from producer to producer, making the category of rum as fascinating as it is overwhelming to learn about due to the range of styles and flavour characteristics – some of which are bound by specific geographical regulations.
'I would imagine that to a bourbon fan, the world of rum might be daunting,' says Kate Perry, US National Manager for La Maison & Velier, one of the most renowned importers and independent bottlers of rum in the world. 'Essentially, only four distilleries produce most of the bourbon labels – the world of rum is so big and diverse by comparison.' While Scotch whisky is admittedly more diverse than bourbon in some ways, it also pales compared to rum's vibrant tapestry of flavour profiles. There are unaged and some filtered and lightly aged rums that can taste grassy and vegetal like tequila; rums that are tropical with notes of petrol like some Scotches, and even certain expressions aged in ex-bourbon casks that aren't too dissimilar from particular bourbon whisky. Rum really spans the spectrum of flavour.
Another point also raised by Cate as to why rum is such an attractive prospect for collection at the moment is arguably the most important one: relative to whisky, rum is phenomenally affordable (for now) despite the exceptional quality of some of the bottlings on the market; so the start-up investment is negligible compared to whisky for a category that will continue to flourish.
Purely considering the quality of the liquid, rum – particularly rums produced and aged in tropical climates – tends to have an advantage over whisky. Aside from prestige, consumer demand and other market factors, when buying an aged spirit, consumers mostly pay for the time a spirit is spent in a barrel and the subsequent flavour extracted from that cask during the maturation cycle. In tropical climates, where the world's best rums are produced, any rums that age in those climates mature at a rate that's at least three times faster than any spirit in a colder climate such as Scotland, for example.
This means that a seven to eight-year-old rum's flavour – purely based on what it extracted from the barrel in its climate during maturation – is technically akin to a 21-year-old Scotch whisky. Tropically-aged rum hasn't yet reached the price of a 21-year-old Scotch, nor will it probably ever in this lifetime, but in theory, the quality of the liquid inside isn't drastically dissimilar. It's one of the reasons why so many whisky drinkers have become rum converts and why even Scottish whisky distilleries such as Kilchoman have invested in their own Caribbean rum distillery as they realise the unmatched value of tropical climates for rapid ageing.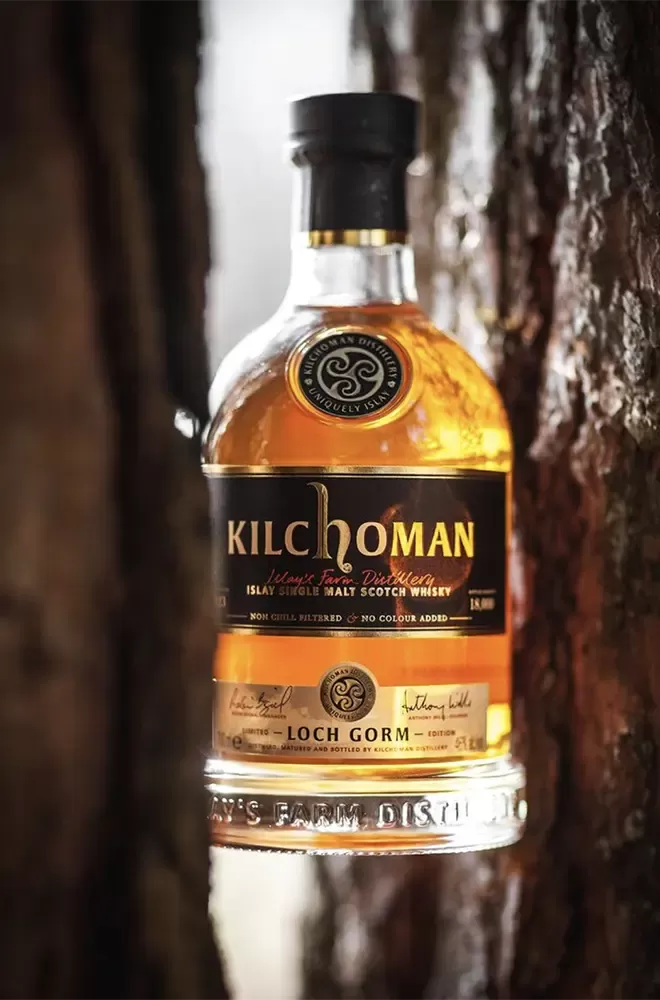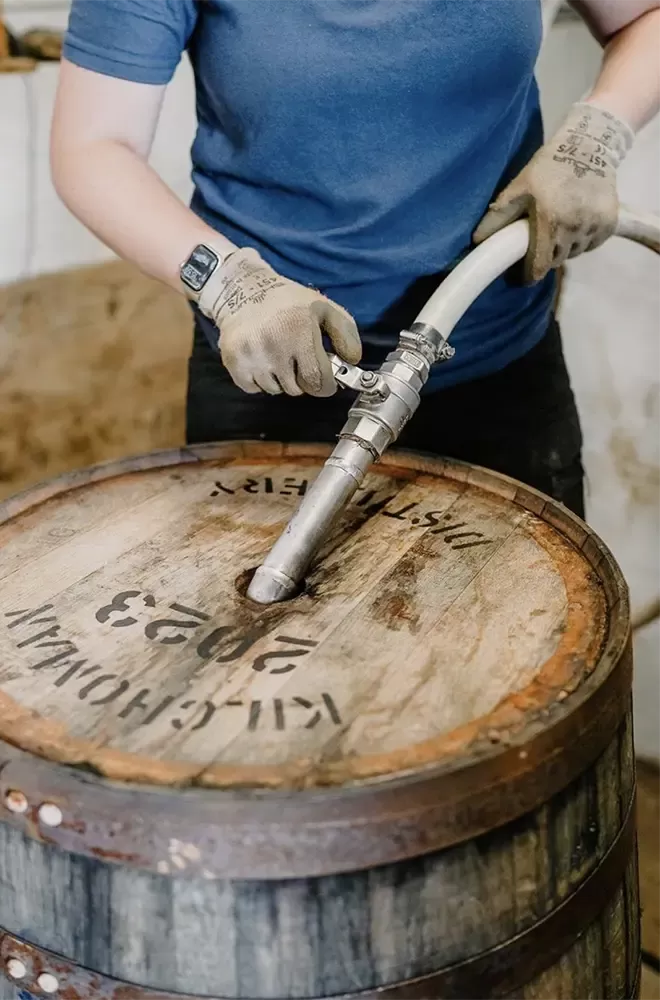 How to identify collectable rums
In the sea of rum produced worldwide, finding ones worth collecting may seem like finding a diamond in the rough. And, in many ways, it can be. But there are some key hallmarks and producers to watch out for. 'There are a few elements to the collectibility that are shared with whisky,' says Cate. 'Certainly, whenever you have an extinct distillery or a style that's no longer made, those can be especially coveted, but so are long-aged rums, especially tropically-aged rums where the cask spent its time in the Caribbean. Those have real intrinsic value because so much of the cask has been lost to evaporation over the years.'
Perry's boss at La Maison Velier, Luca Gargano, is considered to be one of the pioneers of realising rum's potential, being the first one to identify and bottle incredible limited editions before it was popular to do so, starting with the Demerara Rums of Guyana, the Caroni rums of the defunct Trinidadian distillery, as well as other innovative partnerships. 'Today it's common to see labels that denote vintage dates, ester counts, cask strength, single distillery, tropical ageing, type of distillation and other transparent details,' says Perry. 'Luca was the one who began this trend. These attributes are often what makes whisky popular to collect – he managed to turn that language over to rum.'
Choice bottles
Black Tot Last Consignment (RRP £940) is one example of a rum that can never be replicated again and is a piece of liquid history – a feat that's seen the rum's price steadily rise over the last two years. It was bottled from antique stone flagons containing the last stocks of Royal Navy Rum which was untouched for over four decades after Black Tot Day (the day the Royal Navy's rum rations ceased). This bottle contains a continuous blend of rums from over 100 years, and much of the liquid inside came from distilleries which have since been shuttered.
Another fine example of a collectable rum that is already likely to be sold out in the UK is Appleton Estate's 17-Year Old Legend (RRP £550) – a bottling meant to replicate the formula of the original rum used in Trader Vic's iconic Mai Tai from the mid-1940s. The global release was limited to 1,500 bottles, and once it's gone, it's gone. (For context, the original Mai Tai rum, the unicorn J. Wray and Nephew 17-year-old bottle from the '40s, last fetched £40,000.)
'The number of producers that are becoming collectable is quite small compared to whisky, for now, but the ones to watch are the bigger producers like Mount Gay, Appleton Estate, Havana Club,' says Davies. 'These global brands are becoming the rum equivalent of Macallan.' Davies also highlights other cult producers such as Hampden Estate (Jamaica), Foursquare (Barbados) and Maison Velier (independent) due to their loyal followings among rum aficionados, which leads to any limited editions being snatched up almost instantly.
'These bottlings are still affordable when they are first released, but then they're being flipped for significantly more on the secondary market,' says Davies. 'Foursquare sells for around £85; you can see it on the secondary market for closer to £800. You also have things like Caroni (a closed distillery from Trinidad) that people are snapping up like they would a ghost distillery in the whisky world.'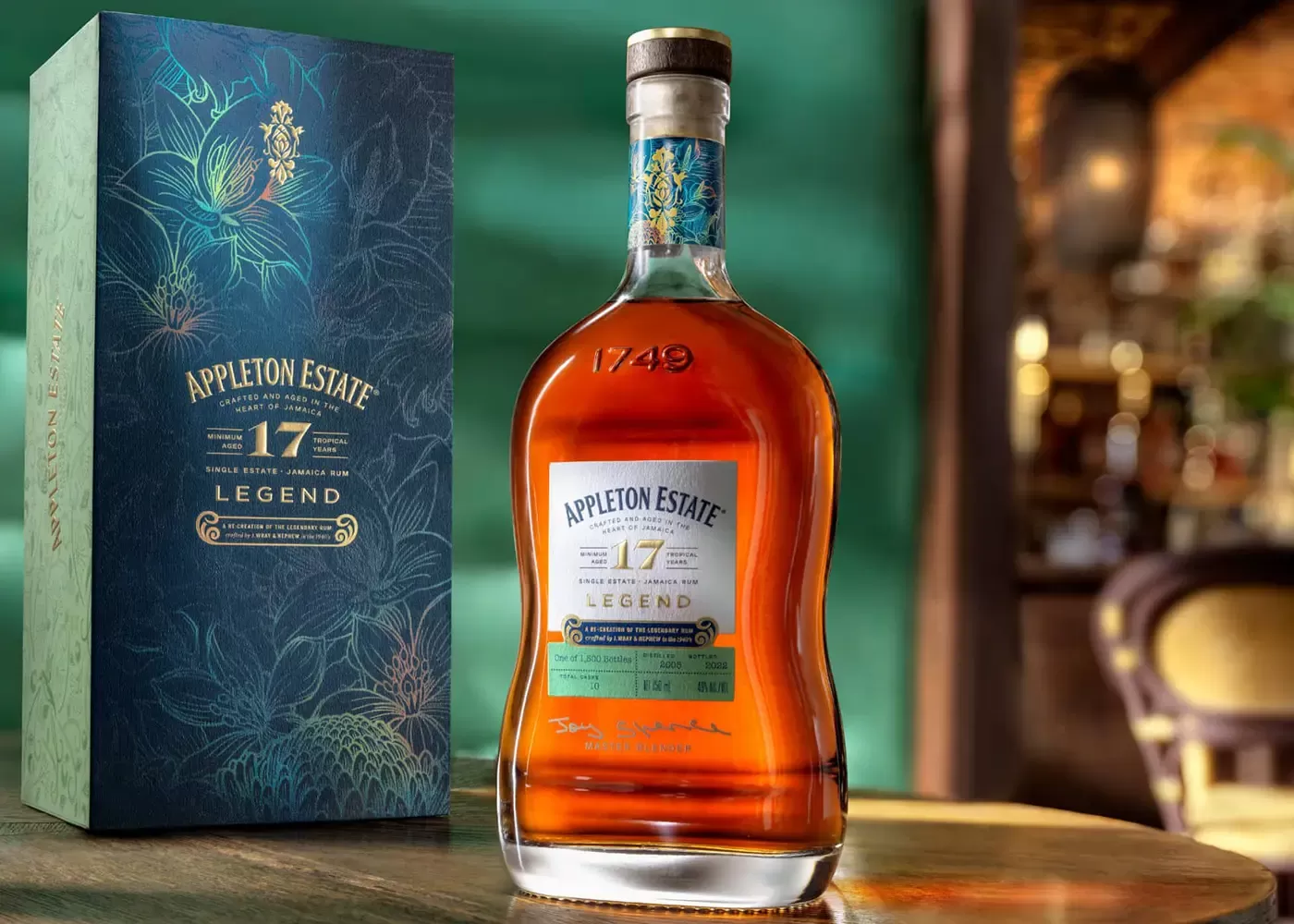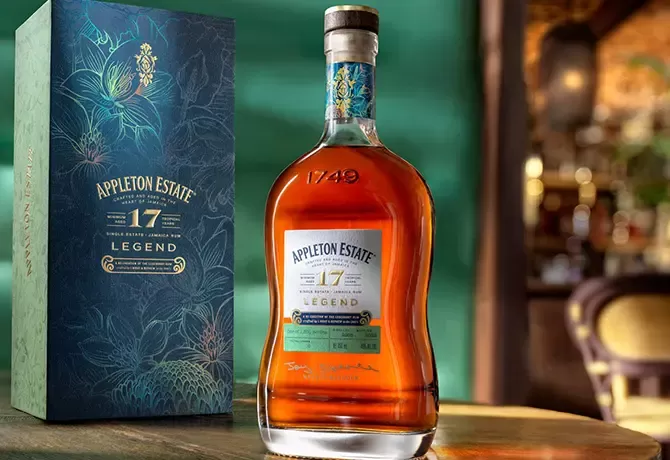 Where to begin
Rum Auctioneer, an online auction site, is a good place to do some market research and get a gauge on the secondary market value of rum, which rums are selling and for how much, but if there was any question about rum's potential collectability, it's safe to say that it's ideal to get in now – before it's too late. Where the whisky industry was just over a decade ago is where rum is now.
'Not only is the quality of rum improving, but there are more and more exciting distilleries all over the world,' says Davies. 'People are prepared to spend more on a bottle of rum than they have before, and the distilleries are creating more premium expressions to service this side of the market.
'The rum industry is learning from the success of the whisky industry, and as long as they are not bullish with the pricing and do what Scotch is doing now, which is pricing themselves out of the market, the future looks bright!'
You've got good taste. We've got the specialist knowledge. As a Quintessentially member, you have a priority seat at every Michelin-starred restaurant, speakeasy cocktail bar, and chef's table experience – anytime, anywhere. Click here to discover membership.