Nursery school – also known as preschool or kindergarten – is an education-focused daycare environment designed to prepare children aged two to five for formal schooling. Teachers in nursery schools are typically trained in early years education and follow a curriculum that includes age-appropriate activities, play-based learning, and early academic skills such as basic literacy and numeracy.
While nursery education primarily involves play-based learning, Montessori schools believe specifically that knowledge is gained this way, and therefore base the curriculum around play. Created by Maria Montessori in the early 1900s, this way of teaching encourages children to explore and discover at a pace that suits them best. It's much less structured than a traditional nursery school, with little ones guided by highly qualified instructors across five curriculum areas: practical life, sensorial, mathematics, language, and cultural studies.
On the other hand, classic daycare focuses on general childcare, creating a safe space for children while their parents are at work or otherwise occupied. While some do incorporate educational activities, the main emphasis is on meeting children's basic needs and providing opportunities for play and social interaction.
With over 14,000 early years providers in the UK, deciding which setting your child will thrive in can feel overwhelming. So, we turned to Quintessentially Education's Early Years Education Consultants Rose De Pass and Alexandra Bradley, who provide their top tips for making the most of the nursery experience.
Is nursery compulsory?
There is no compulsory education in the UK until the age of five. However, as Alexandra notes, preschool can be a valuable experience to help young children eventually adjust to school life. 'Many families feel that a preschool experience is a sensible and enjoyable way to gently prepare children for the expectations of school and helps with key skills that will make that transition a happy one,' she says.
Preschools even operate on a termly program with holidays, not unlike a primary school. However, as Rose notes, this is not an ideal solution for parents who work full-time. 'Instead, they can pursue daycare, which babies can enrol from six months old,' she says. 'It operates 51 weeks of the year, from morning until evening, so it is a great option for parents who work. It is a much different environment than nursery school, which is more structured.'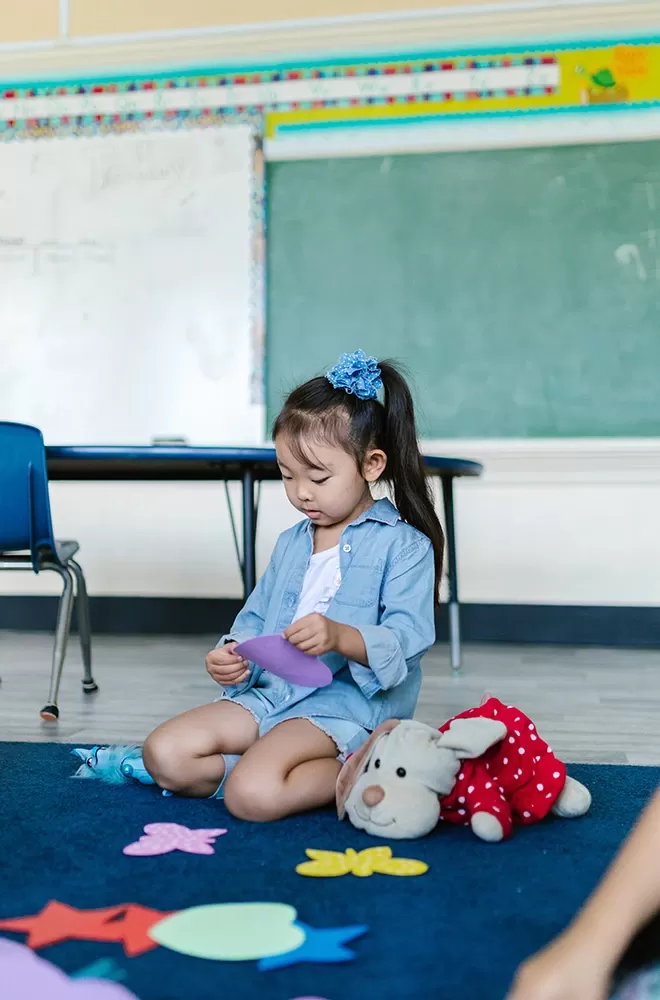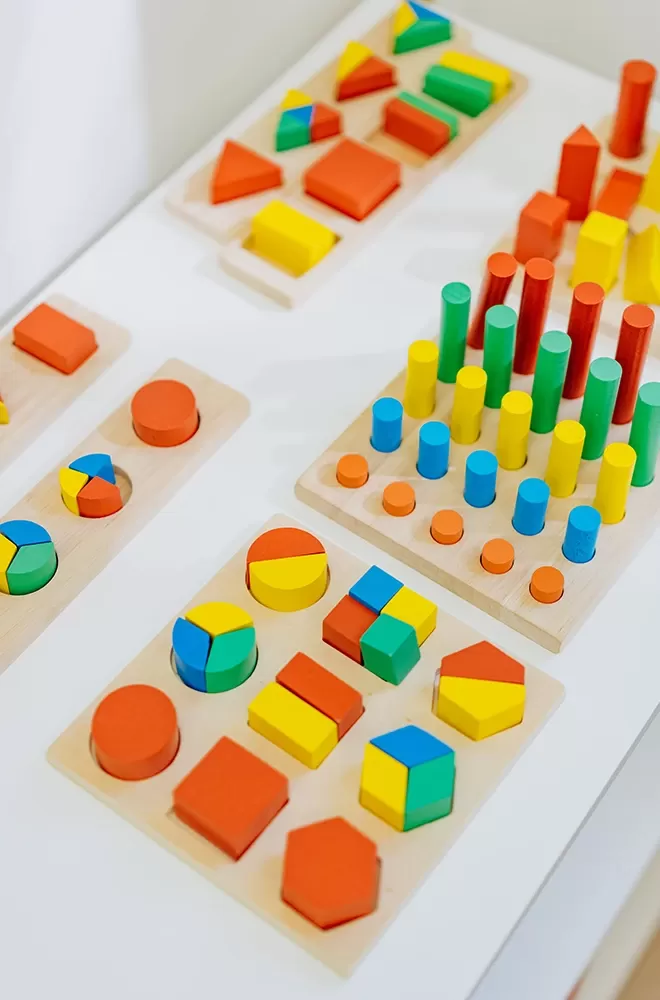 Why is nursery important?
Not every parent chooses to send their child to nursery; in fact, many opt for a nanny as this feels like the best fit for their child. 'The decision between employing a nanny to care for your child at home or sending them to a nursery school is very personal, and there is no one size fits all,' says Alexandra. 'However, while an excellent nanny can bring so much care, learning, and fun to a home, the holistic benefits of a child attending nursery are invaluable to future life.'
Nursery offers your child the chance to develop vital socialisation skills that will stand them in good stead when applying for primary schools – such as team building, taking turns and tidying up, listening to others, and communicating confidently in a group.
'The primary benefit is the socialisation element,' says Rose. 'Big schools (beginning at age four) assess social skills when deciding which children to accept. Behaviour, confidence, willingness to share, obedience, and how they interact with others are all factors for acceptance – and things that are more easily taught in a nursery environment. It's a cornerstone for children to develop proper social skills alongside a positive attitude toward learning and an understanding of structure.'
Which nursery is right for my child?
Ultimately, the only person who can decide which nursery is right for your child is you. Taking the time to establish your core values as a family is a good starting point for narrowing down the search. What is your preferred approach to learning? Do you want something more didactic and structured, or do you prefer Montessori learning? Do you want it to be a standalone nursery, or somewhere connected to a prep school?
Both Alexandra and Rose advise visiting several schools in person and trusting your gut instincts. 'Speak to the headmistress or headmaster and find out how long the staff have been there,' says Rose. 'You should be able to quickly discern which are family-run and which operate more like a business.'
'Gut feeling counts for a lot, and the initial impression you get when visiting a nursery is often a very good indication of whether you think it might be right for you and your child,' agrees Alexandra. 'Ask lots of questions about important things to you and choose somewhere that aligns with your values.'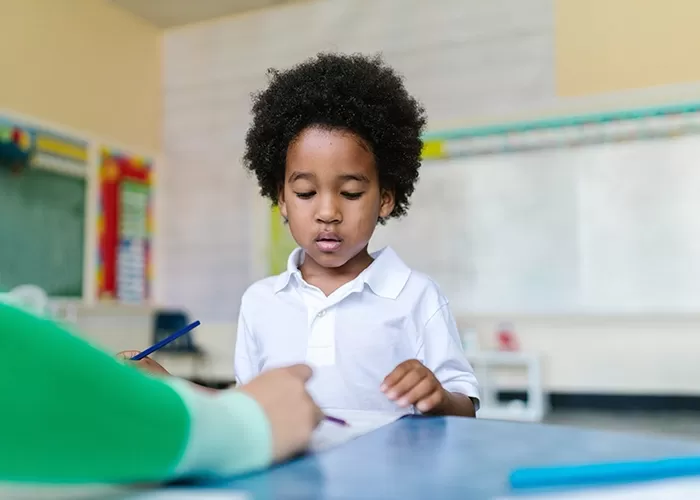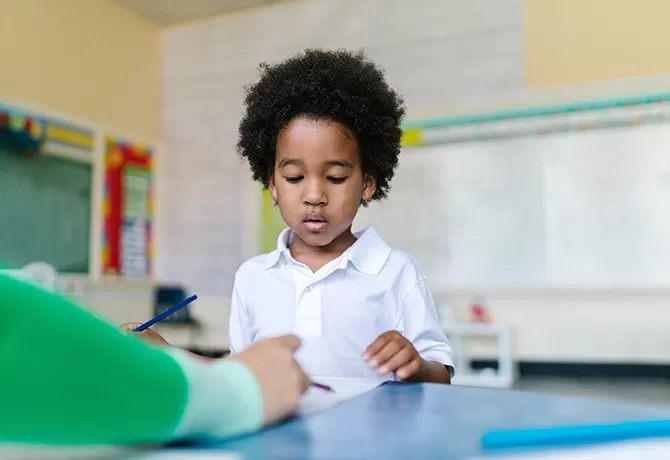 Which areas should I look in?
The obvious place to start your search is in your local area or somewhere close to where you work. 'Definitely think about distance, which nurseries will also take into account as they serve the families that live closest to them,' says Rose. 'Many great nurseries are found in residential areas where most children often reside – in London, that means Chelsea, Kensington, Clapham, St John's Wood.'
Alexandra also suggests considering things like opening hours and availability – which will no doubt be of particular importance to working parents. 'Considerations such as proximity to your home, opening hours, and availability of morning or afternoon sessions, as well as specialist activities (ballet, Mandarin, yoga, etc.), are areas to think about, too,' she says.
At what age should I send my child to nursery?
Generally, most children begin at nursery between the ages of two and three. 'Age two seems to make a lot of sense,' says Rose. 'Before two, you won't get much education. It's more of a social environment until then.'
'Lifestyle factors, careers, and family structure can contribute to when you may send your child to nursery,' says Alexandra. 'Some daycare nursery provisions accept babies from three months old. But, generally speaking, nursery school settings welcome children after their second birthday. A gradual introduction with a couple of mornings a week, building up to longer days as the child settles in, can be a sensible way to start.'
How can I make the transition to nursery easier for my child?
As moving to a new environment can be a daunting for your child, preparation is key. Make sure to spend a few weeks talking to them about nursery and reminding them how exciting it will be. It's also generally a good idea to visit the nursery with your child to introduce them to their new environment.
'Being able to talk to your child afterwards about the room, what toys and activities they have there, and their key person or teacher should be very reassuring to your child,' says Alexandra. 'Perhaps you will also have an opportunity to show them a photo of their teacher on the website in the days before they start.'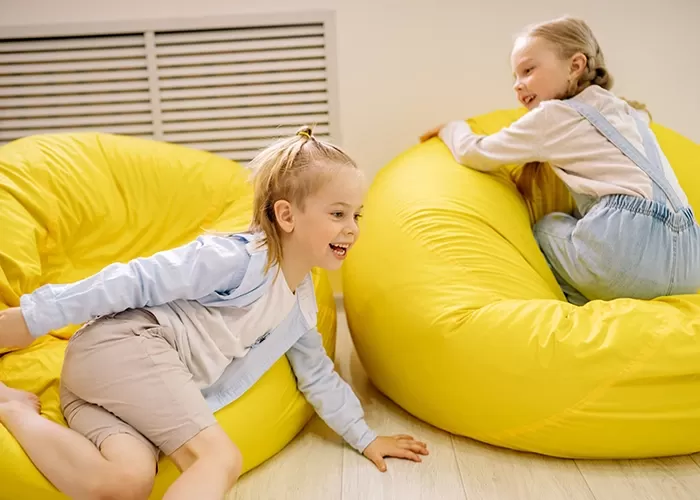 The impact on you as a parent is also something to consider – especially as it can be heart-wrenching to leave your child for the first time. 'Often, the parents are more emotional about it than the children are, and the child can sense that. So, try to remain calm!' says Rose. 'Trust the school. They should be good at it! They may have their policy, so ask how they handle it – the nursery is your ally.'
On the first day, Alexandra advises making sure you make it clear to your child that you're leaving for a while but will come back to hear all about their session. 'Encourage your child to take a small favourite object with them when they start,' she says. 'This familiar item will offer them comfort after the parent leaves and will be something they can talk to their teacher about or show to their new friends.'
How do I apply for nursery?
'Admissions are simpler than you'd think,' says Rose. 'There is no assessment process, and they are usually first-come, first-serve. Early registration is a crucial aspect of the process. Visit and register your interest to see if you're aligned with the school and their vision.' However, as Alexandra notes, even if you've registered, there is no guarantee of a place. 'Once you've registered, you will be placed on a waiting list, and hopefully, a place will be offered in due course,' she says.
And if the school is full, don't panic. 'If you're on the waiting list, keep in touch,' says Rose. 'As families relocate, there is often movement, so be sure to keep communicating with the school so they know how much you'd love a place. A handwritten letter detailing how much you'd like your child to attend and that you're waiting patiently goes a long way.'
How much does nursery in London cost?
Independent nursery places in London range from approximately £3,000 for a part-time termly place (typically three days per week) to £7,500 for a full-time termly place (typically five days per week). After you've applied, there is usually a registration fee of £50 to £100 – which doesn't guarantee a place – and then a deposit of around £2,000 once you've secured a place.
Our international education consultancy covers everything from admission and application processes to private tuition and more. Contact Quintessentially Education [email protected] or phone +44 (0)20 3073 6839, and a member of our team will respond to your query.