The first chef of Chinese descent to be awarded three Michelin stars, Chef Chan Yan-tak is one of Hong Kong's most acclaimed chefs. We spoke to him at the Four Seasons Hong Kong, where he leads the team at Lung King Heen, about his culinary roots, overcoming the odds, and the key to creating the best Cantonese cuisine.
When did you decide you wanted to become a chef?
I started working in kitchens at 13 years old. My father passed away young, and I was the oldest of my siblings. As the oldest son, I had to shoulder the responsibility of taking care of my family. Passion for cooking did come eventually, but to be very honest, Hong Kong wasn't easy in those days. It was more about survival.
I had a very humble start working at a restaurant in Wan Chai, Dai Sam Yuen. Back then, restaurants provided accommodation and food, and I returned home once a month on salary day, crossing the harbour on the Star Ferry.
How did you work your way up from cooking in Wan Chai to helming the kitchens at Lung King Heen?
After a few years, I moved to Fook Lam Moon in Tsim Sha Tsui and eventually became the Head Chef at The Regent in the 1990s. Those were the glorious times when people said if you haven't been to Lai Ching Heen (Chinese restaurant at The Regent), you haven't been to Hong Kong. But, while I was working at the Regent, my wife became sick and eventually passed away, so I retired to look after my teenage children for a few years.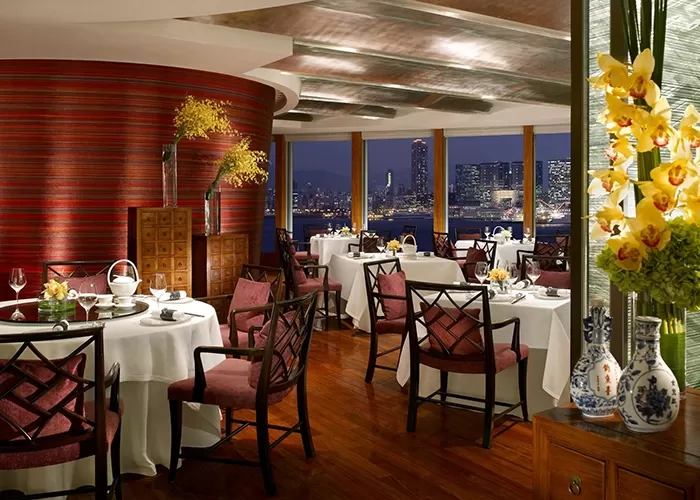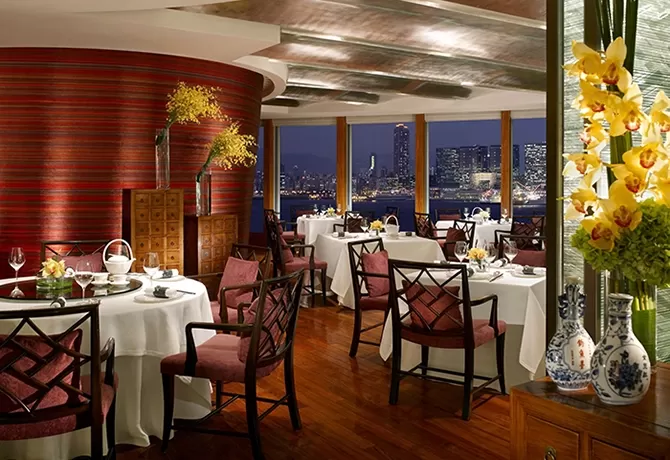 Restaurant Lung King Heen located in the Four Seasons, Hong Kong
In 2005 the Four Seasons opened in Hong Kong, and the hotel manager asked me to consult on Lung King Heen's design which eventually tempted me to return to work. I came out of retirement and invited my old team to work with me. They have followed me from restaurant to restaurant for decades, which is why the food quality is consistent. We have an unspoken understanding of each other.
In 2008, Lung Keen Heen became the first Chinese restaurant in the world to achieve three Michelin stars, which were retained for 14 consecutive years. What did it feel like to win such a prestigious award?
I didn't know much about Michelin until I read in the newspaper that they were coming to Hong Kong. On the day of the announcement, suddenly around 30 journalists were outside of Lung King Heen asking for interviews! Of course, I am thrilled about the recognition for the team; this award allows people worldwide to learn and understand Cantonese cuisine. Since the restaurant opened, we have always strived to deliver excellence in food quality, service and innovation.
You've been at the Lung King Heen helm for nearly 20 years. How have the tastes and preferences of your guests changed over that time?
There are regular guests and new and younger guests, and we have to cater to both and strike a balance. Frequent guests believe Cantonese cuisine is rooted in tradition and thus hope to see consistency with pairing. Yet the new crowd hopes to try something new and wishes for novelty. Therefore, this is an example of a menu item with unique flavours to appease new guests, whilst still accommodating the palette of regular diners: fried Puntalette with minced beef and X.O chili sauce.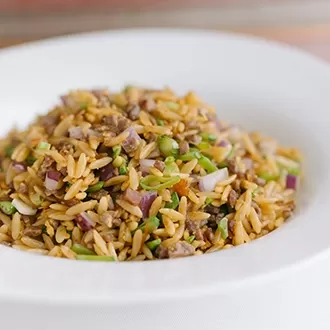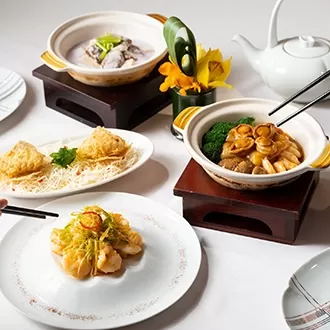 Fried Puntalette with minced beef and X.O chili sauce (L) | Mixed dishes at Lung King Heen (R)
I used pasta to fry rice, and the texture became very chewy. Inspiration came from my plane ride to Singapore – I ordered pasta on the plane, and the lady next to me ordered rice, but it all looked the same. I later learned that Puntalette is a type of pasta, so I tried to use Chinese cooking techniques to cook this ingredient.
How would you explain your food to someone unfamiliar with your cuisine?
My cooking philosophy is straightforward, Chinese food must be hot. It can't be lukewarm. It must be piping hot with a trail of smoke. My dish plating is minimal as I believe the food should remain the centre of attention. The presentation should not take away the thunder, especially in terms of temperature which affects the food quality.
You've got good taste. We've got the specialist knowledge. As a Quintessentially member, you have a priority seat at every Michelin-starred restaurant, speakeasy cocktail bar, and chef's table experience – anytime, anywhere. Click here to discover membership.