England's renowned for its gardens with good reason, and some of the country's prettiest green spaces can be found just an hour or two from London. Whether it's arty lakeside strolls, in-full-bloom rose gardens or could-be-in-the-desert sprawls, here are five of the best gardens horticulture fans should visit this summer.
RHS Garden Wisley, Woking
What started as a 60-acre experimental garden owned by fruit and orchid fanatic George Fergusson Wilson in 1878 has become a 240-acre gardener-lovers' dream and the Royal Horticultural Society's flagship. Aiming to inspire home gardeners, it's jam-packed with original, innovative green spaces.
Walking through the Peter van de Toorn Vrijhoff-designed glasshouse feels like spinning around the globe, through a fern-filled cloud forest where colour-pop pitcher plants swing and a desert zone where prickly cacti loom large. The rock garden's trickling water features, acers and alpine flowers, and a bonsai corridor – showing off precision cultivation and pruning – could be in Japan. For a fragrant finish, the 4,000-bush-strong Bowes-Lyon rose garden bursts with full blousy blooms in summer.
Insider tip: Don't miss the rainbow-planted mixed borders, or the waterlily-sprinkled Jellicoe Canal, which leads to the half-timbered Tudor-look Old Laboratory Building.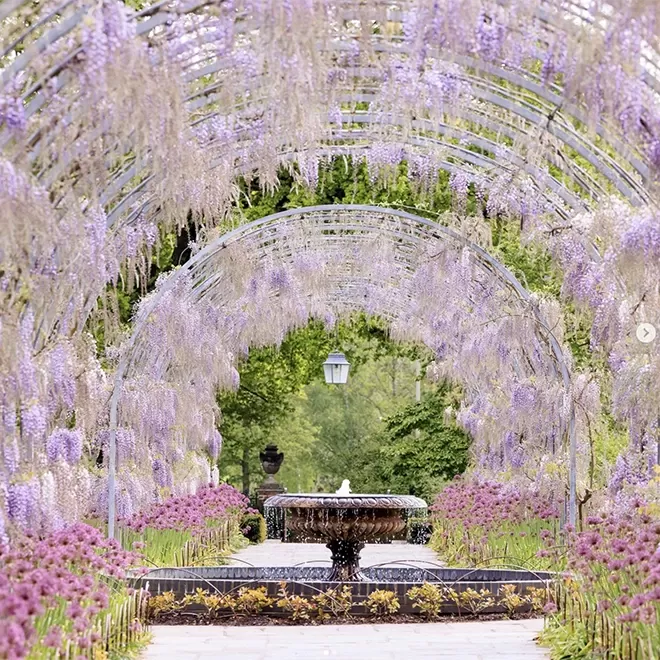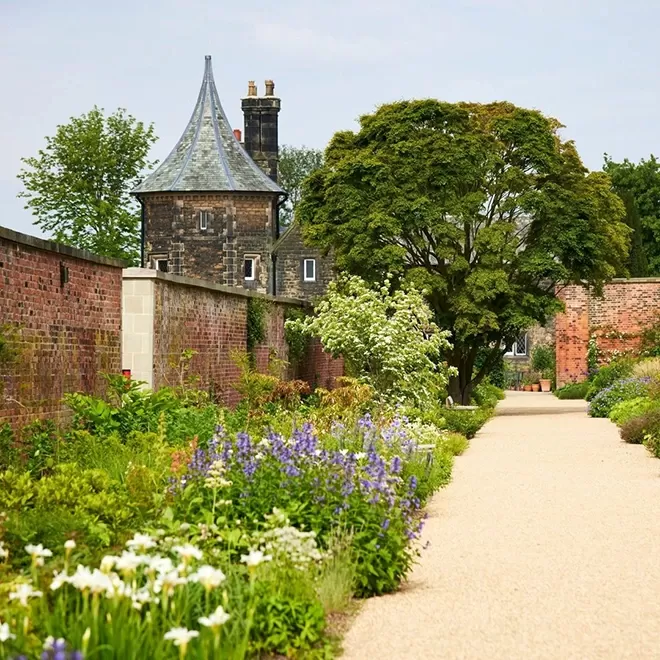 RHS Garden Wisley is about a 1hr drive from London. The nearest train station is Woking.
Leonardslee Lakes and Gardens, Horsham
Set in a picturesque West Sussex valley, ancient woodland spills down to seven lakes, where emperor dragonflies dart and silver-washed fritillaries flutter. It's fair to say that the scenery at 240-acre Leonardslee Gardens is sublime. These astonishing gardens were closed for a decade until new owner entrepreneur Penny Streeter undertook extensive renovations and opened the doors to the public in 2019.
Established initially by Victorian plant collector Sir Edmund Loder, it's a case of the deeper you go, the more there is to discover. Wildflowers ripple in woodland where 100 species of oak tower; lakeside trails backdrop giant bronze sculptures by Anton Smit; there are late-flowering polar bear rhododendrons to wonder at; the spicy-sweet scent of viscosum azaleas (or swamp honeysuckle) hangs in the air; and there's a rolling deer park, where deer and a troupe of wallabies roam.
Insider tip: Slumber in the grounds at Italianate mansion turned 10-room boutique hotel Leonardslee House, and taste the gardens, Michelin-style, at Jean Delport's multi-course Restaurant Interlude.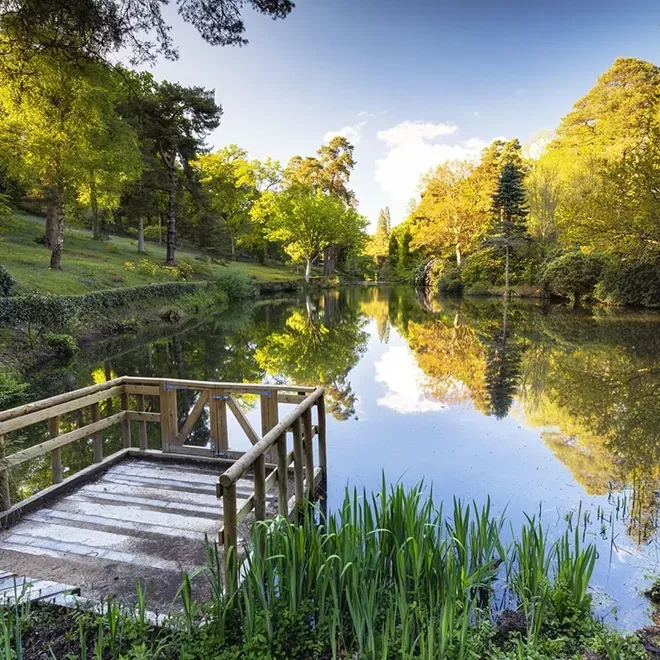 Leonardslee Lakes and Gardens is about a 1hr45m drive from London. The nearest train station is Horsham.
Sissinghurst Castle Garden, Kent
Considered one of England's most classic countryside gardens, Sissinghurst is a living testament to the creativity and passion for horticulture shared by literary icon Vita Sackville-West and her diplomat husband, Harold Nicolson. The couple took the reins at the then-dilapidated Elizabethan mansion, Sissinghurst Castle, in 1930, completely transforming the house, and its 450-acre grounds, weaving together Harold's more structured design and Vita's flamboyant, cottage-style planting.
On balmy days, the Delos Garden – inspired by the Cycladean isle of the same name – evokes the Mediterranean with crumbling stone columns, white lace flowers, pastel love-in-a-mist blooms and heady herbs. The not-to-be-missed White Garden, which features white florals and silver foliage against yew and box hedging, is at its most dreamy with a canopy of cloud-like rambling rose mulliganii.
Insider tip: Catch a glimpse of Vita Sackville-West's Writing Room by climbing the Elizabethan Tower. Recently reopened after conservation work, some 4,000 books line its walls, and the heavy oak writing desk remains as Vita left it in 1962.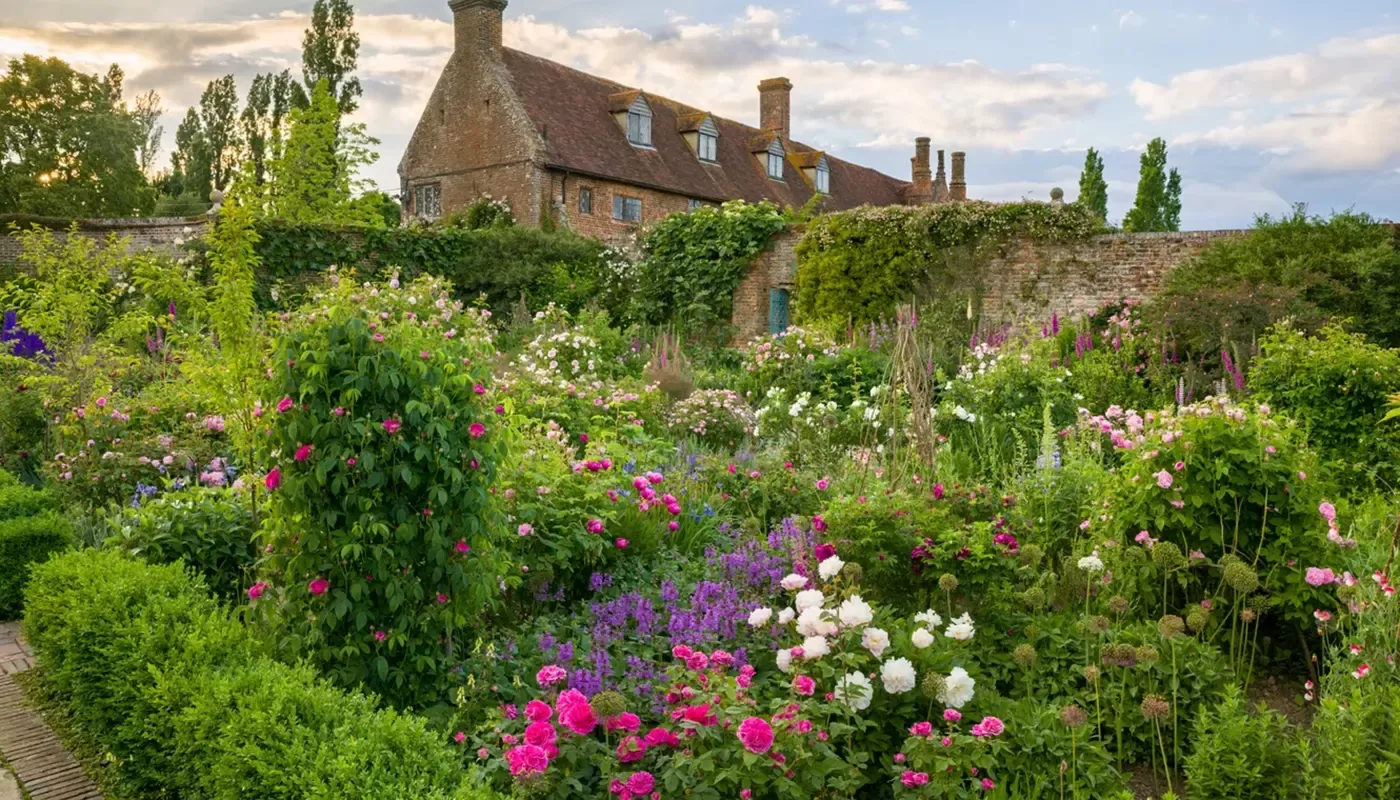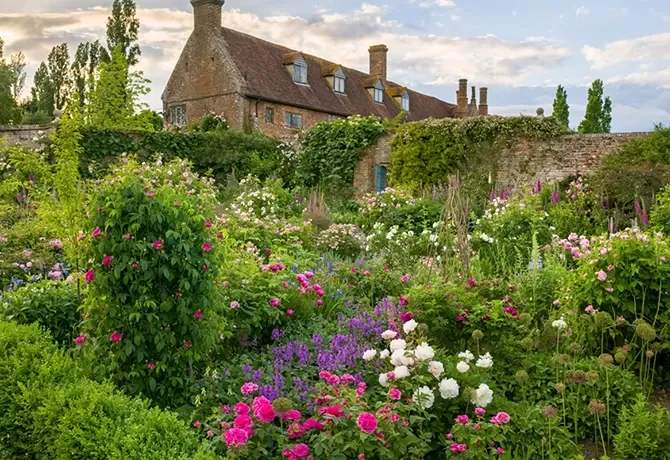 Sissinghurst Castle Garden is about a 1hr40m drive from London. The nearest train station is Staplehurst.
Winkworth Arboretum, Godalming
While there might be much hurrah about Winkworth's autumn foliage and spring bluebells, the National Trust's only Arboretum, in the heart of the Surrey Hills AONB, is just as spectacular in the summertime. Dreamt up by Dr Wilfrid Fox, a tree enthusiast determined to preserve the wooded land near his home, its 121 acres are home to over 1,000 tree and shrub species, including several UK 'Champions'.
As well as flowering styrax and catalpa in full display, there are spires of wild foxgloves and dogwood in-bloom to admire during lakeside picnics and meadows dripping with jaunty buttercups and red campion. Walking routes range from an accessible-for-all 1km step-free path to a more challenging 3.6km route which takes on steeper areas, including Sorbus Hill's slope.
Insider tip: Wildlife fans should visit the wetlands to pootle along its wooden boardwalk, keeping eyes peeled for waterbirds and newts.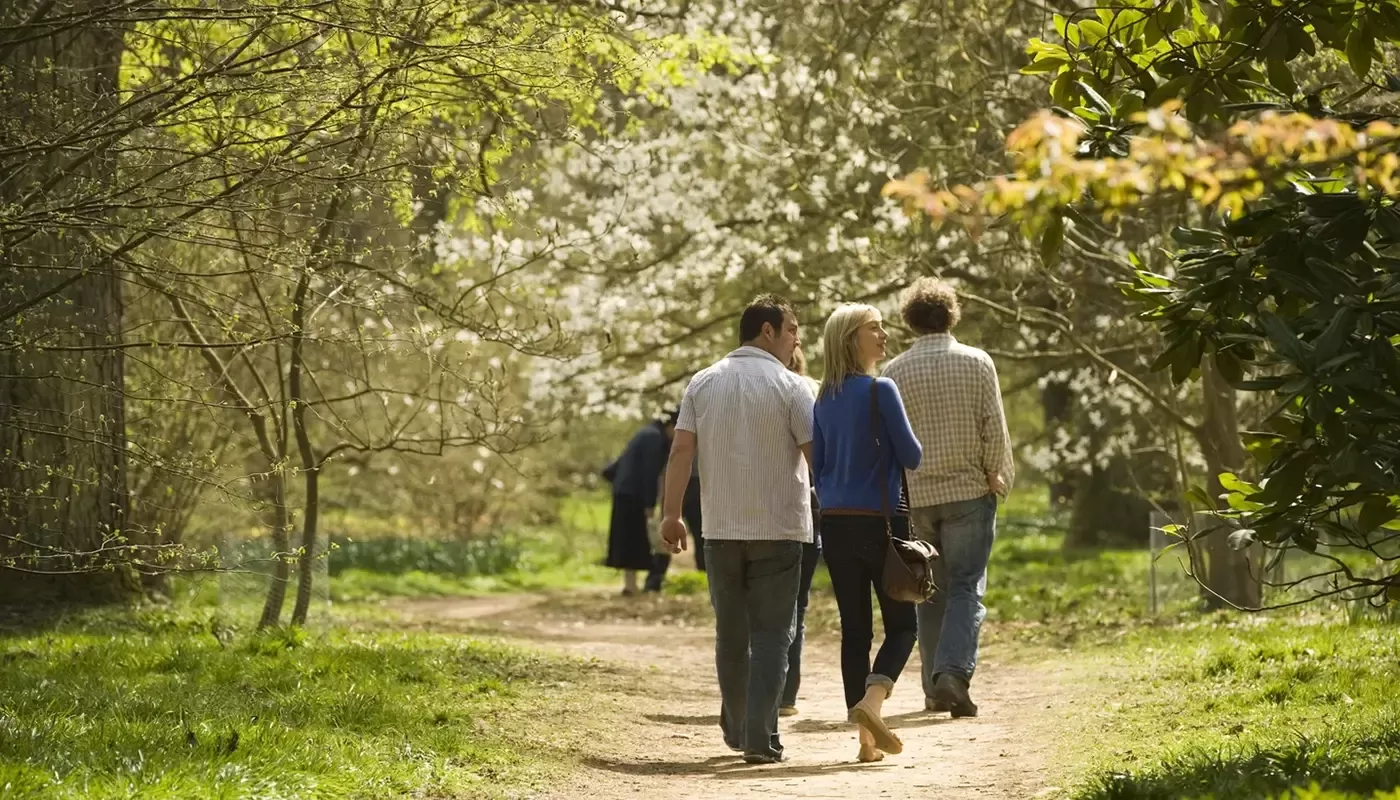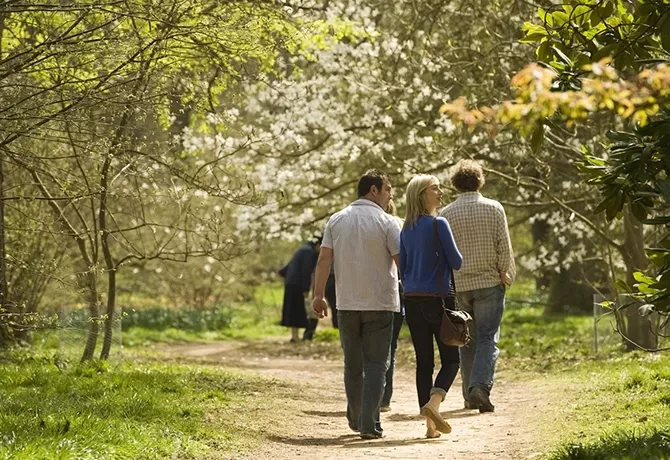 Winkworth Arboretum is about a 1hr30m drive from London. The nearest train station is Godalming.
Ramster Garden, Chiddingfold
At just 20 acres, Ramster's woodland gardens – just outside Petworth – might be small, but they're beautiful. Originally designed by Sir Harry Waechter and Gauntlett's of Chiddingfold, a nursery with a particular interest in Japanese flora whose influence can be seen today in Ramster's lofty acer avenues, it's best known for its spring azaleas and camellias. Many people don't realise that it's also home to many pretty, summer-flowering rhododendrons, which add vivid magenta dashes to strolls under shaded oak canopies.
Other highlights include a growing collection of cornus kousa (dogwoods) – which are cloaked in creamy-white flower bracts come summer – while beds of lupins, delphiniums, poppies and echinacea, ringed by hydrangea, can be viewed from a circular lawn. Meadow portions thrum with energy as bees and butterflies dance between golden buttercups, wild orchids, red dead nettles, and thistle-like knapweed thrive. At the same time, the bamboo-fringed pond offers a moment of tranquillity.
Insider tip: Indulge your playful side hopping along the stepping stone path, which sits underneath an otherworldly awning of gunnera manicata (aka giant rhubarb).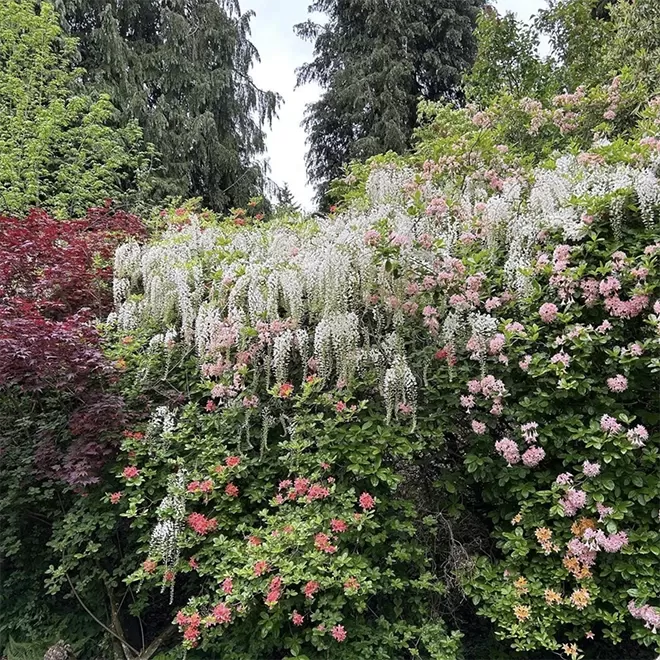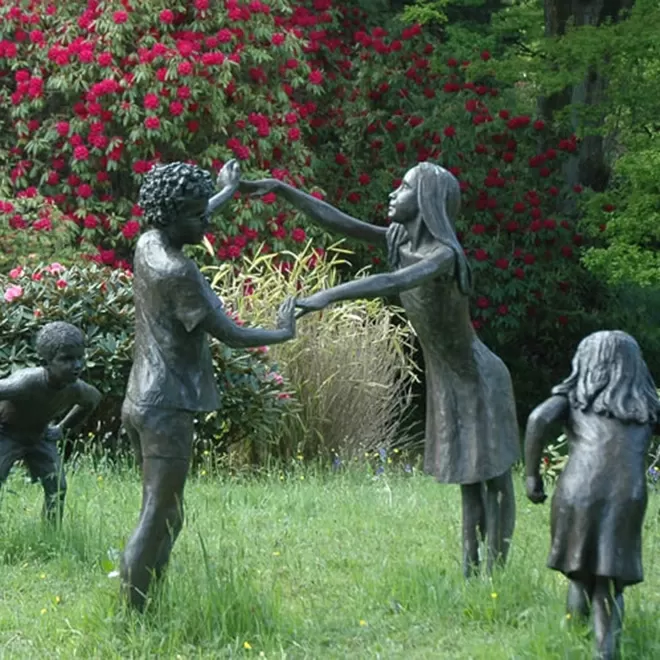 Ramster Garden is about a 1hr30 drive from London. The nearest train station is Haslemere.
Want to stay up to date with the latest in luxury? As the world's leading luxury concierge service, we spend time securing you access to the best of the best across the world, so you can spend more time doing the things you love. Discover more about membership here.