Imagine rolling hills dotted with vineyards, charming little Medieval towns, and rustic trattorias serving fresh, simple dishes like homemade pasta covered in truffles – this is what Piedmont is all about. Though the region is still under-the-radar compared to nearby Tuscany, it's definitely on the map for oenophiles, who flock there to discover the terroir where Italy's prized Barolos and Barbarescos are produced. The region is also famous for heavenly white truffles and hazelnuts.
Though the capital, Turin, has a bit of French flair thanks to the royal Savoy family, Piedmont's wine-producing countryside was primarily a poor rural area until a handful of visionary winemakers put it on the map in the 1970s. Nowadays, parcels of land in the Barolo-producing regions sell for upwards of €1–2 million per hectare – and the hotel scene is finally catching up. In the last few years, a handful of luxurious new countryside resorts have opened – here are five of the best.
Casa di Langa
Opened in 2021 in the Langhe Hills, overlooking 100 acres of its own vineyards, this understated resort is a member of Preferred Hotels and the Beyond Green collection of sustainable hotels. The design incorporates Japanese wabi-sabi and Scandinavian minimalism among its influences, with 39 tranquil rooms and suites in neutral colour schemes using organic materials like wood, stone, and linen.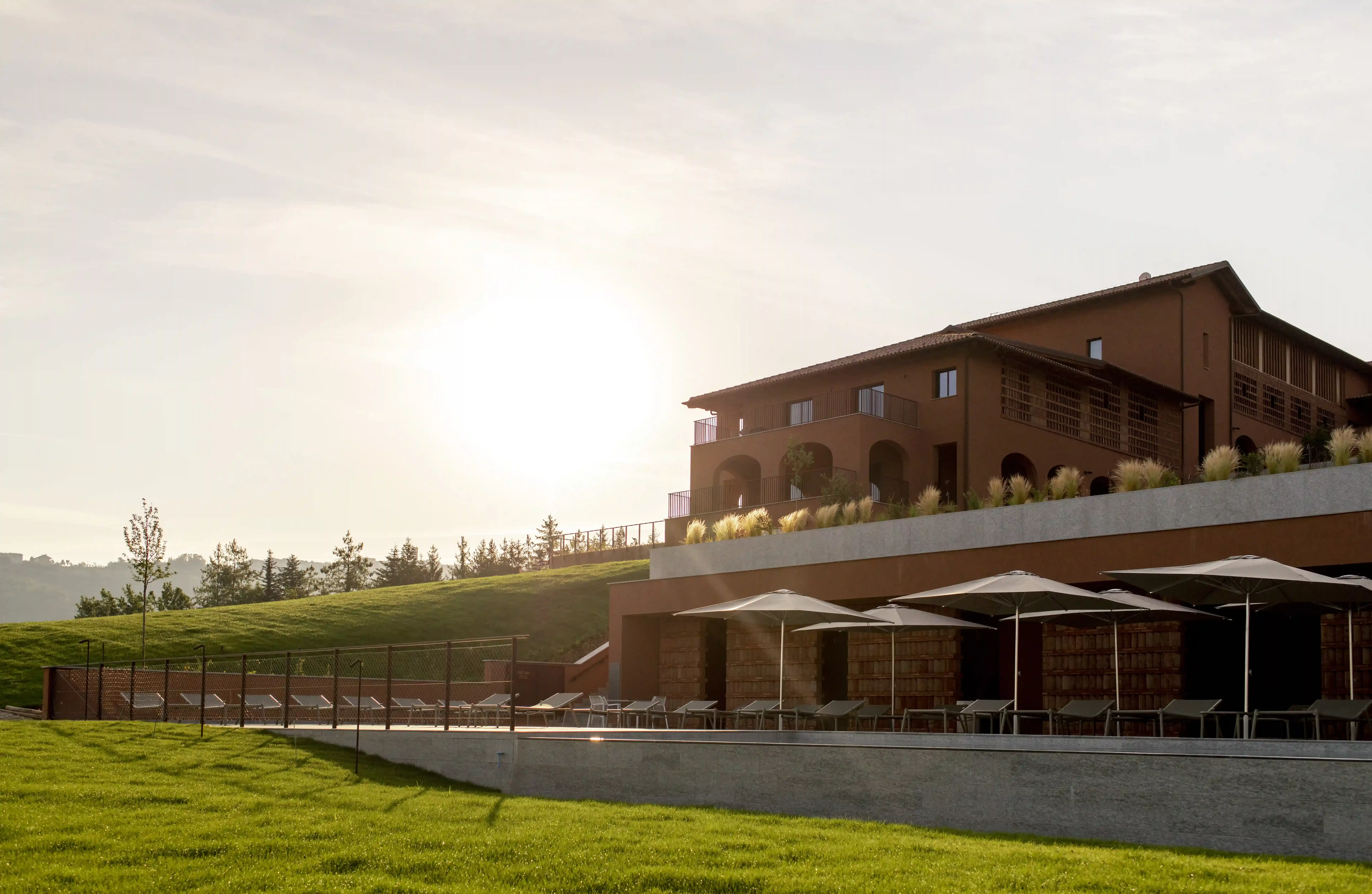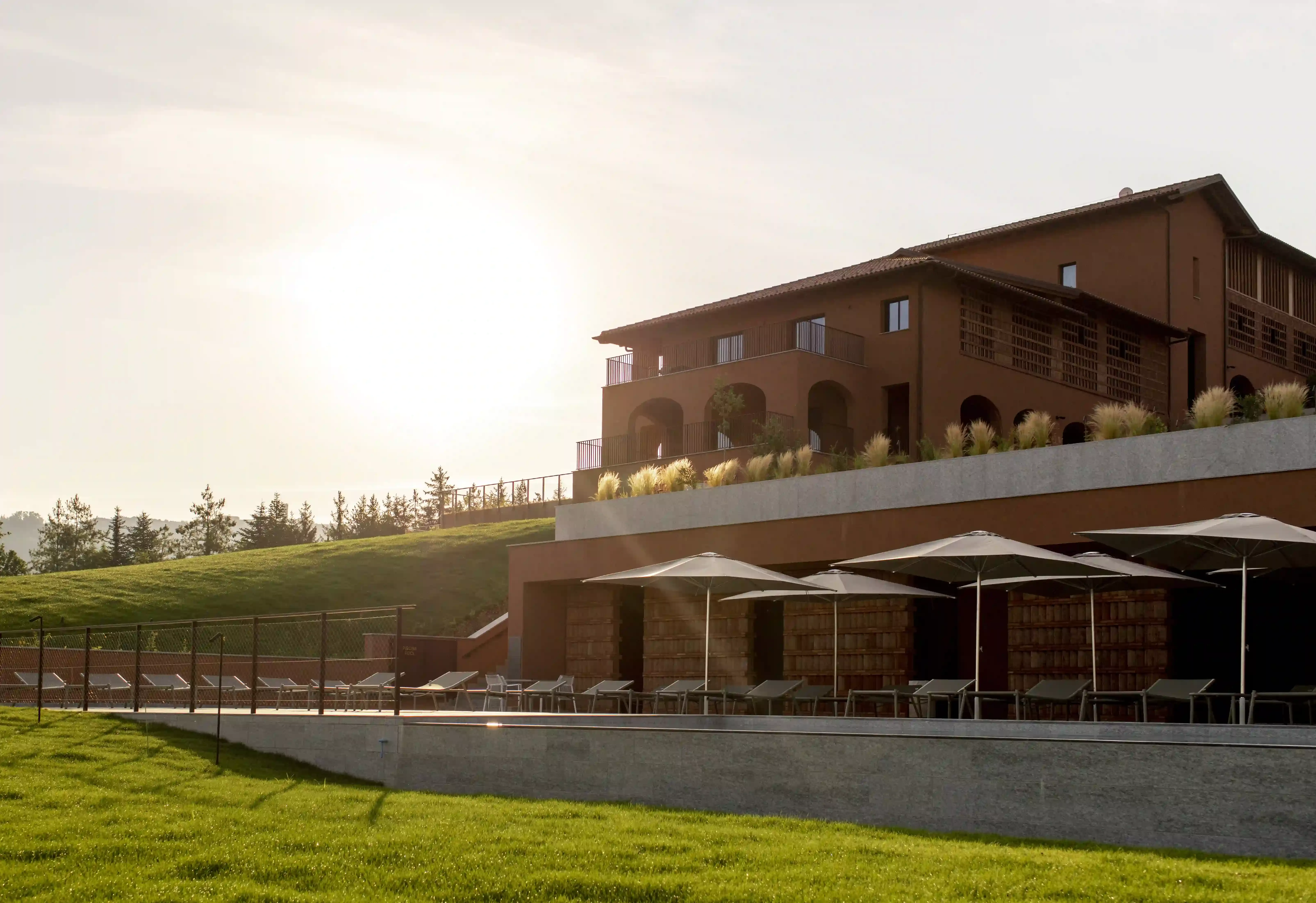 Casa di Langa
The restaurant Fàula utilises fresh herbs and vegetables grown in the resort's garden to make gourmet tasting menus poised to land a Michelin star. Guests can relax at the outdoor pool, indulge in a spa treatment incorporating local honey and hazelnut oil, or go truffle hunting accompanied by truffle hunters and their Lagotto dogs right on the estate.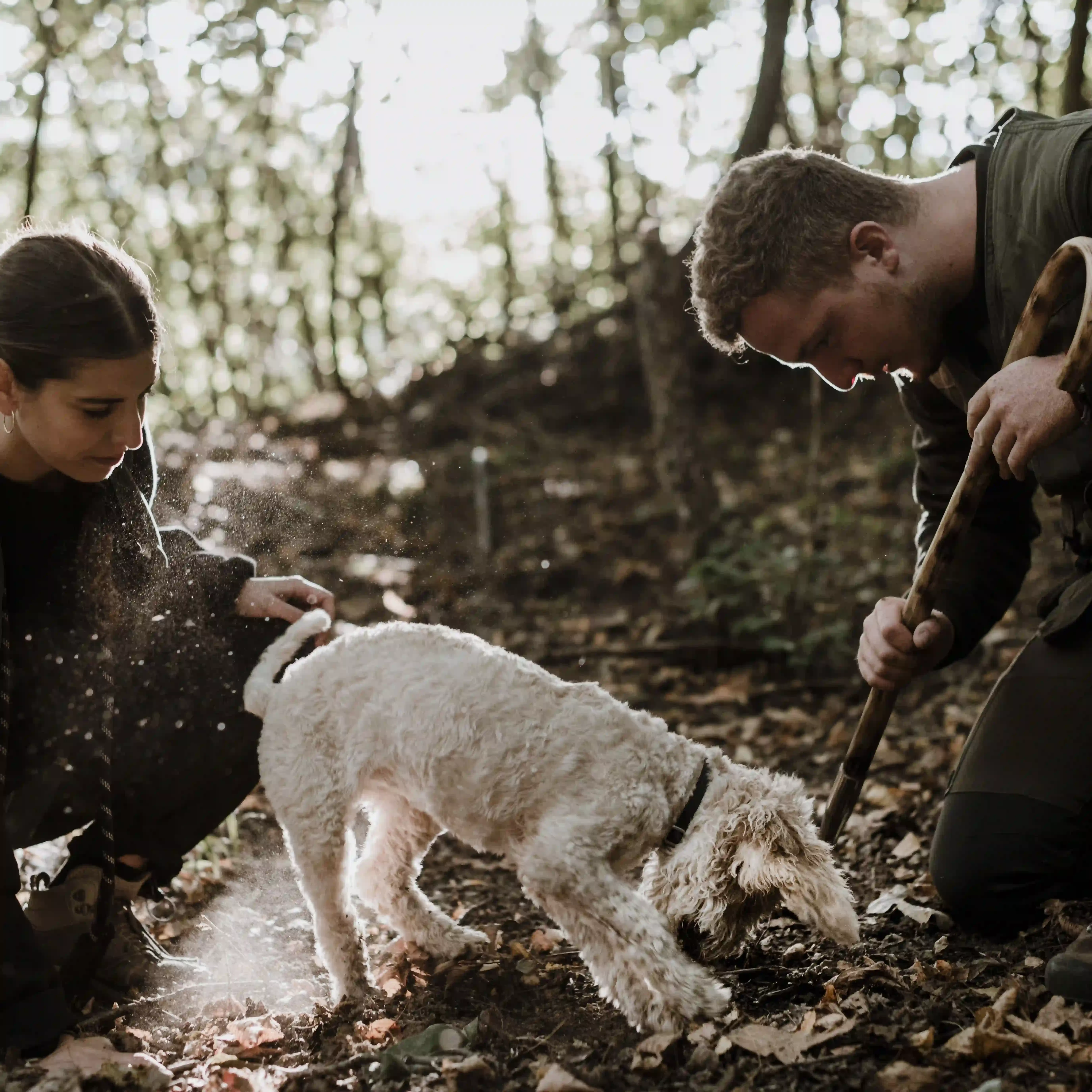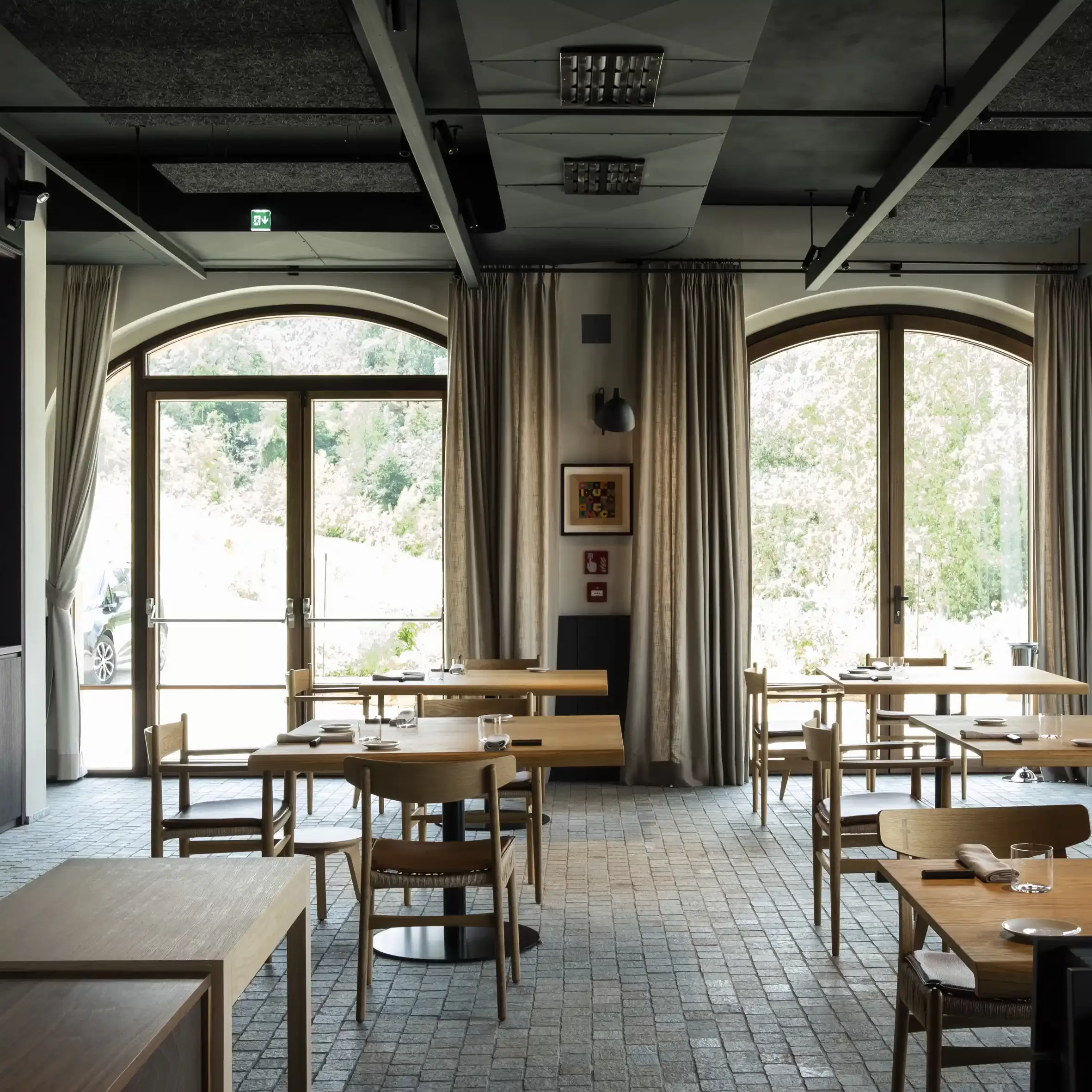 Guests can hunt for their own truffles, before enjoying them in the relaxed restaurant.
Nordelaia
An 800-year-old farmhouse may be at the heart of this hotel, but the interiors are more Nordic-modern than rustic inn. With just 12 rooms and suites, some overlooking the garden and verdant hills, this intimate boutique hotel feels like a chic hideaway for in-the-know travellers.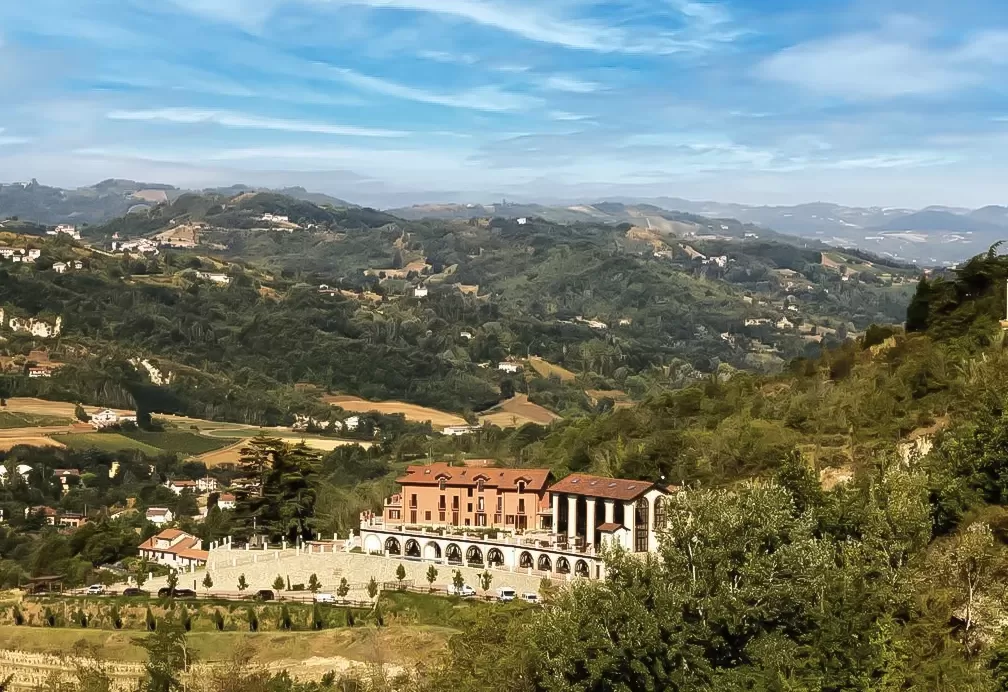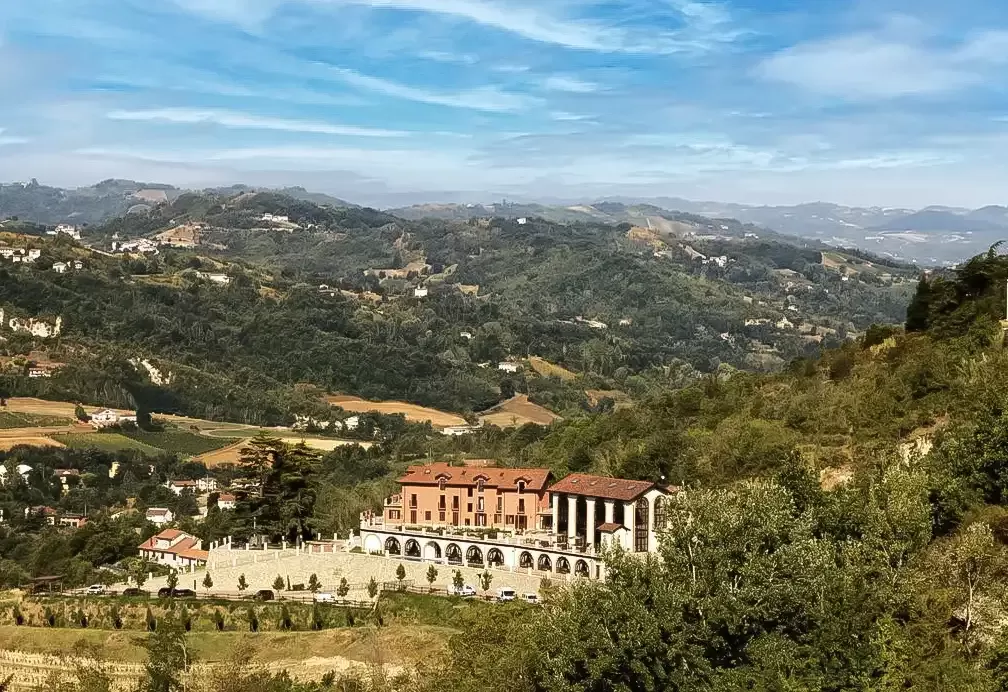 Nordelaia
Be sure to try some wine, such as a lovely Barbera di Monferrato, from the property's Calligram line, which pairs perfectly with dishes featuring local ingredients like risotto with mushrooms, hazelnuts, and castelmagno cheese. The farmhouse's old wine cellar has been transformed into a tranquil spa with a hammam, Kneipp pool, and yoga room, or guests can also borrow e-bikes to explore the surrounding countryside.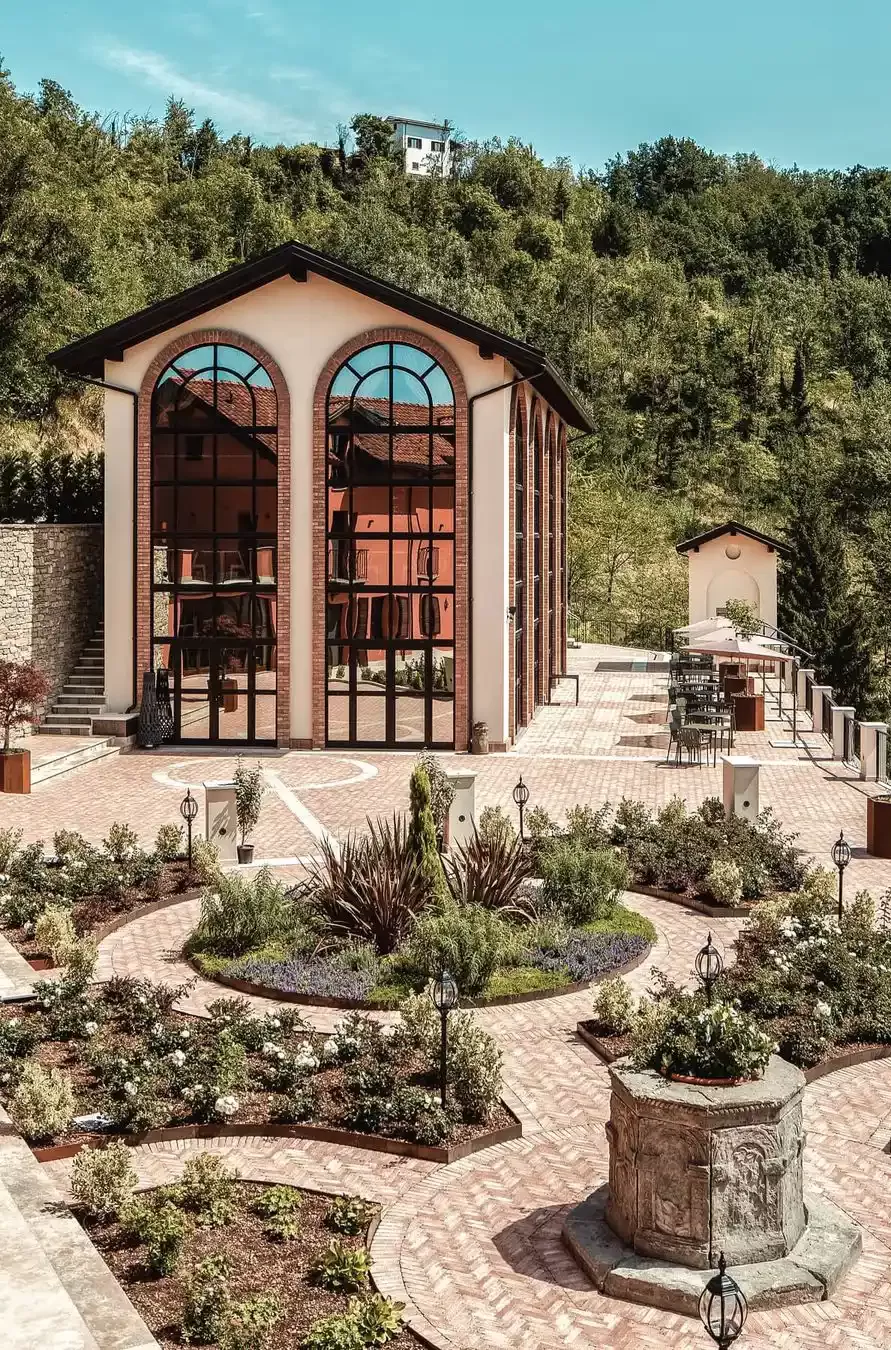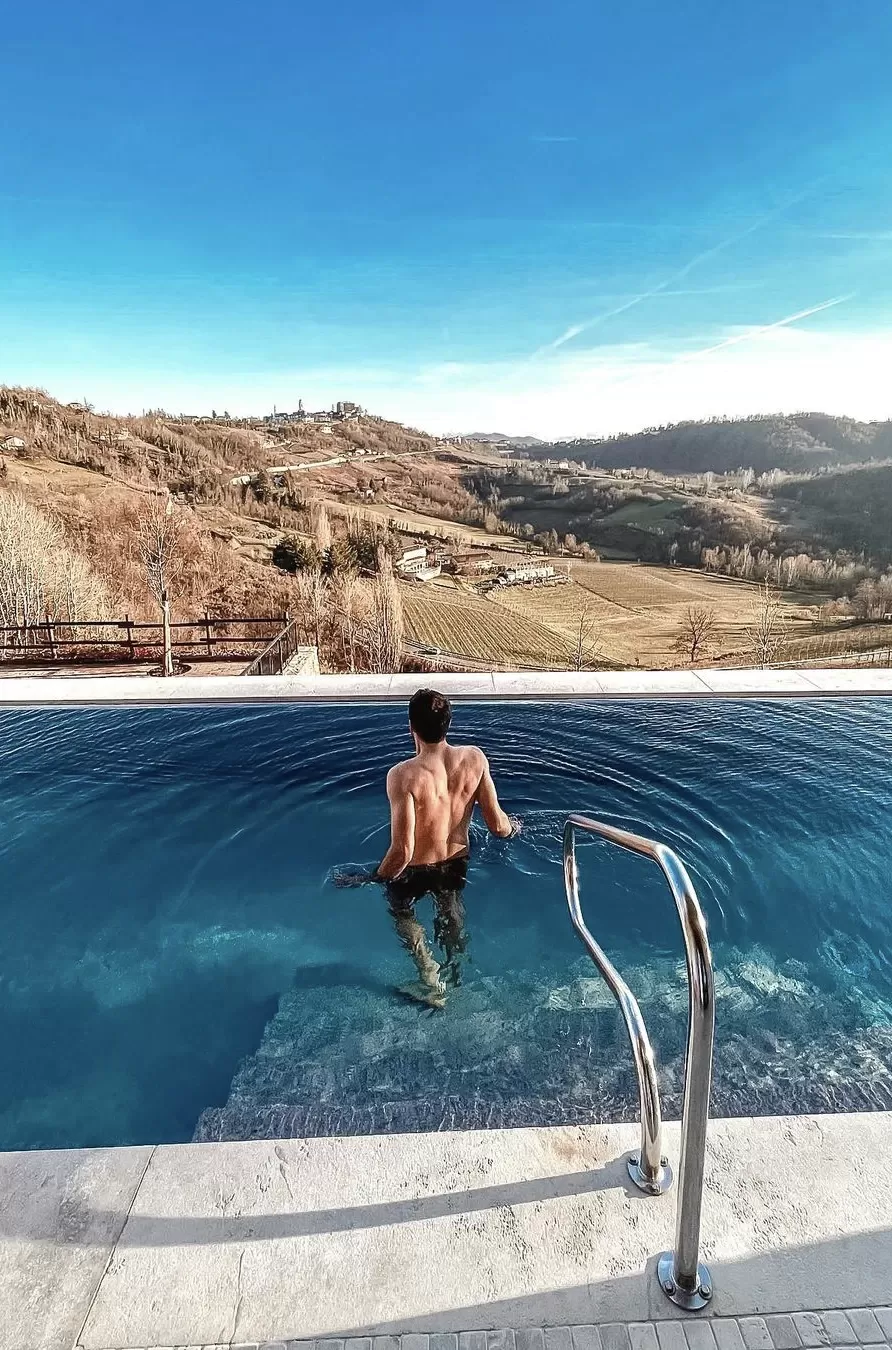 An old wine cellar has been reborn as a spa and hammam, with an infinity pool for further relaxation.
Réva Resort
Set on a working vineyard in Monforte d'Alba, the main draw of this resort is the Michelin-starred restaurant FRE by Parisian chef Yannick Alléno. Even breakfast is a showstopper, with freshly baked croissants and cakes, yoghurt, cheeses, cold cuts, nuts, berries, and honey beautifully arranged on a massive wooden board. It's the perfect way to start a day of wine tasting, biking, or golfing at the resort's nine-hole golf course. Afterwards, enjoy a relaxing soak in a wooden tub with essential oils or a sauna session in the spa.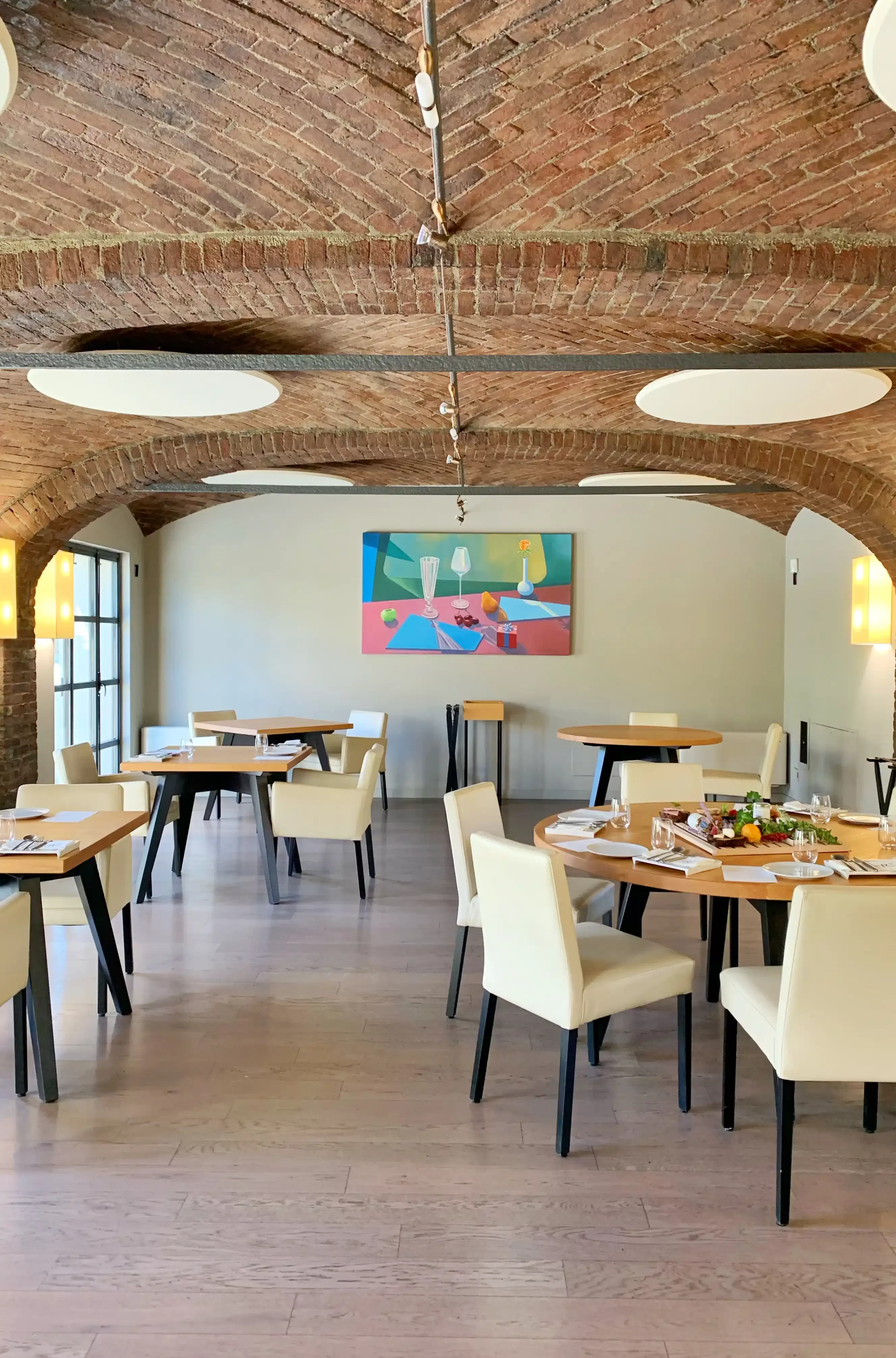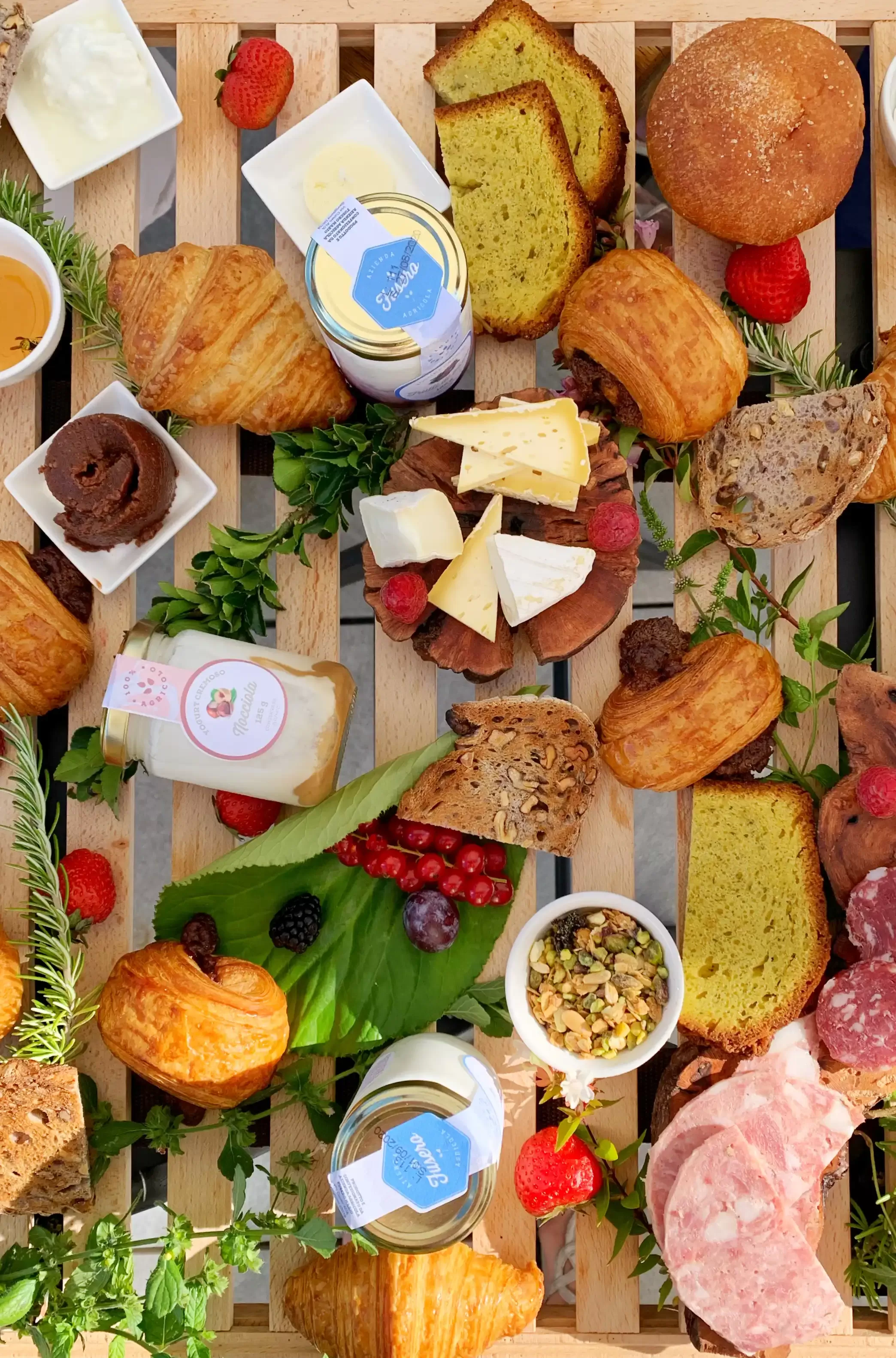 Réva Resort: a gourmet stay where even breakfast is a showstopper.
Relais San Maurizio
Housed in a 17th-century monastery on a hill, this Leading Hotels of the World member is Piedmont's original eco-friendly luxury resort. Transformed into a private home by a noble family in 1862 and reborn as a hotel in 2002, this family-run property is an oasis of good taste, with extensive grounds and a heated outdoor swimming pool with a view of the Moscato vineyards.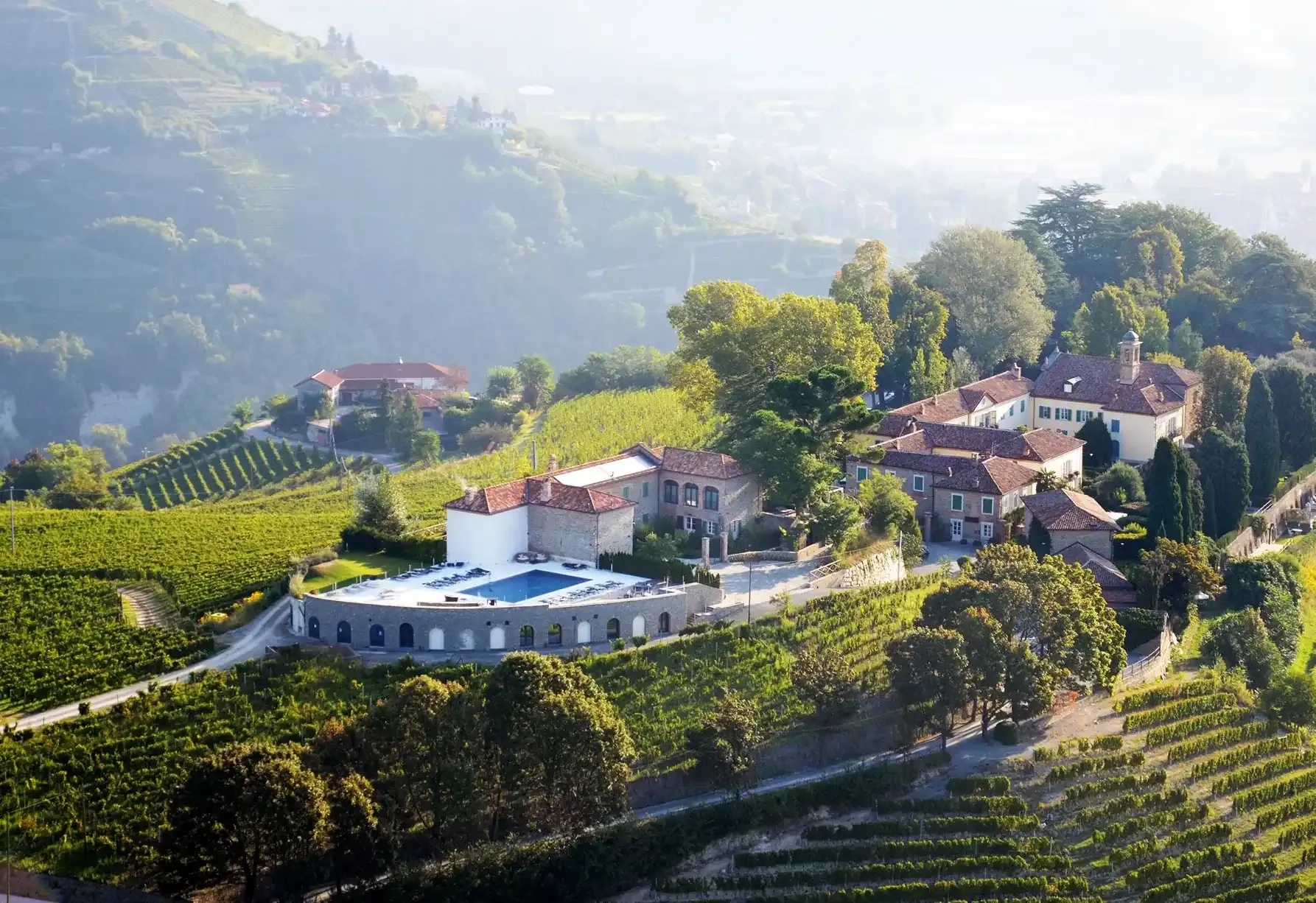 Relais San Maurizio
Home to an enviable art collection – including a massive installation by English artist David Tremlett, who has a few other large-scale works in the region – the property also features a spa with a thalassotherapy circuit, organic gardens, and a Michelin-starred restaurant.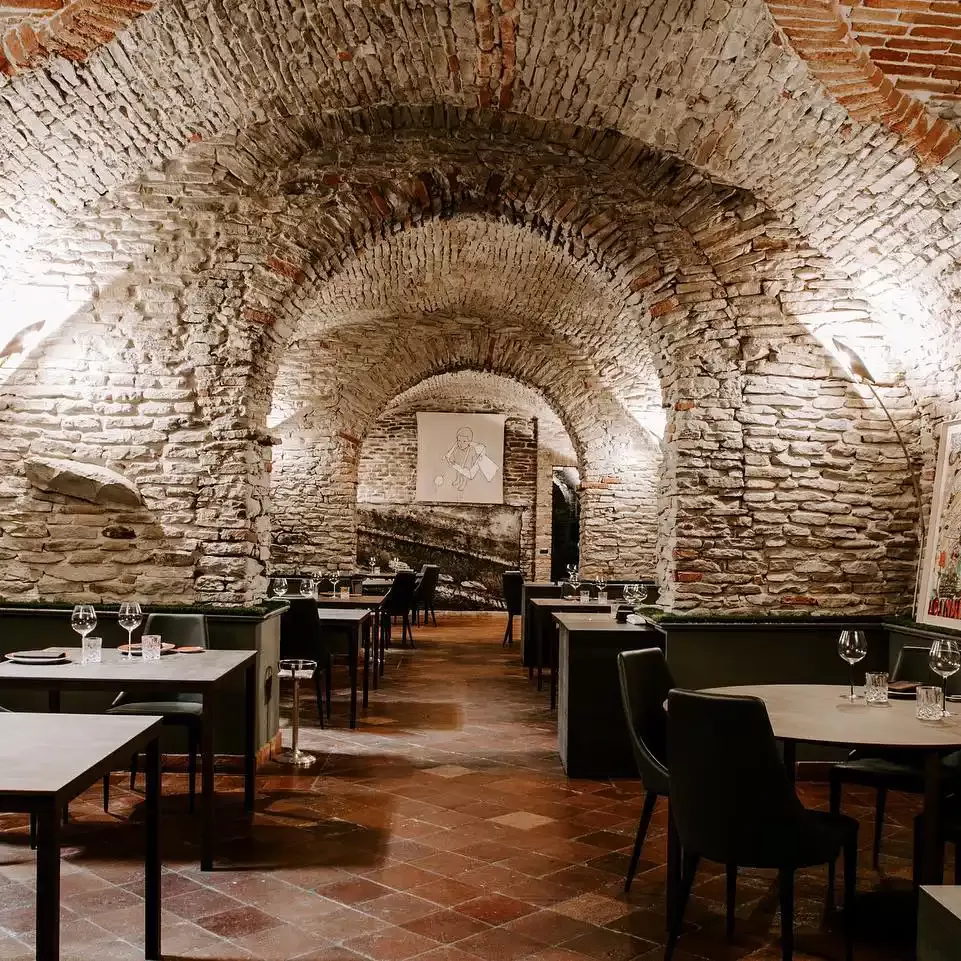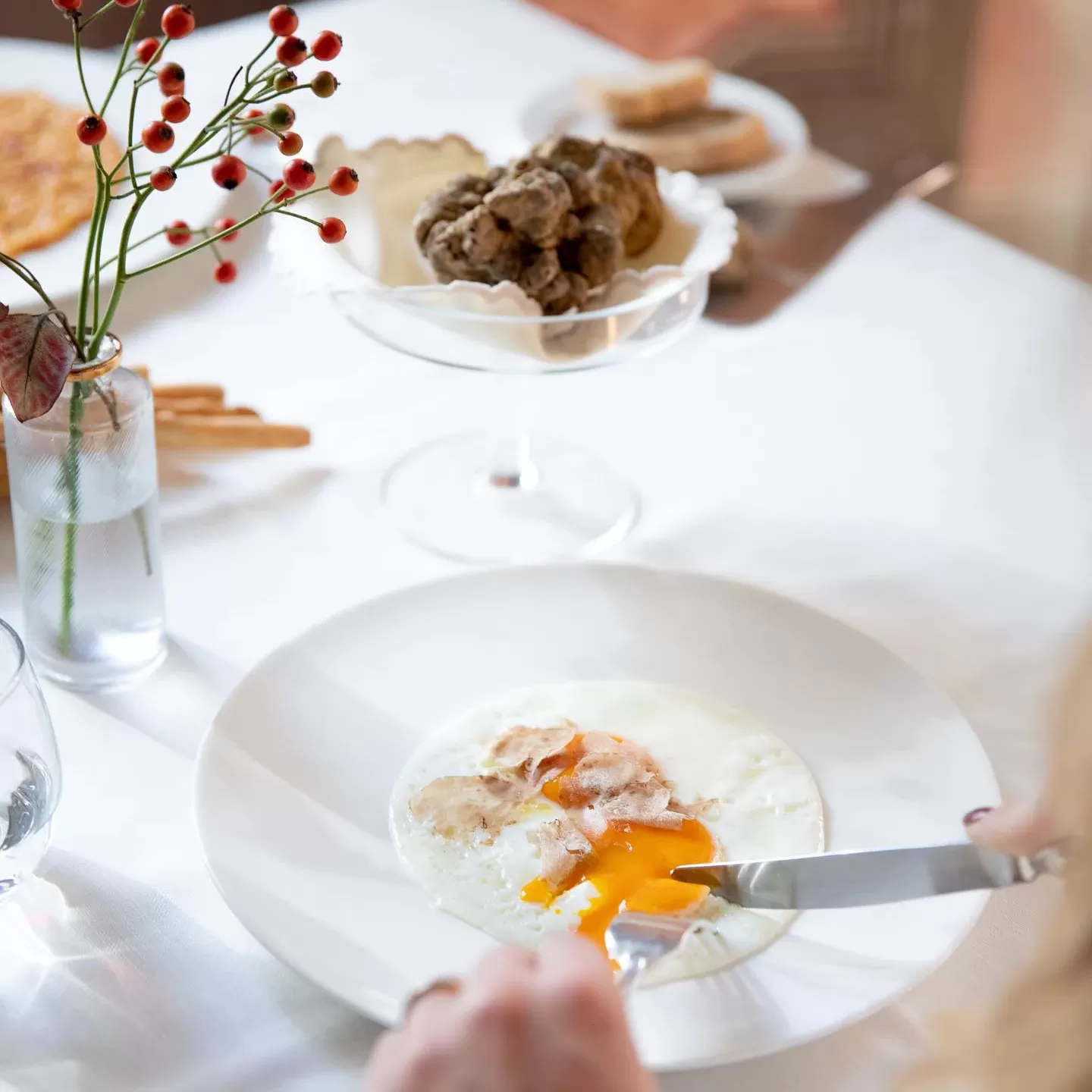 The cavernous restaurant received a Michelin star for its culinary experimentation.
Palás Cerequio
This modern hotel with a sleek design was built on top of an 18th-century wine cellar in La Morra, in the heart of one of the most famous crus of Barolo. It's a paradise for wine lovers, who can tour the cellar containing more than 6,000 bottles and do a tasting with the sommelier.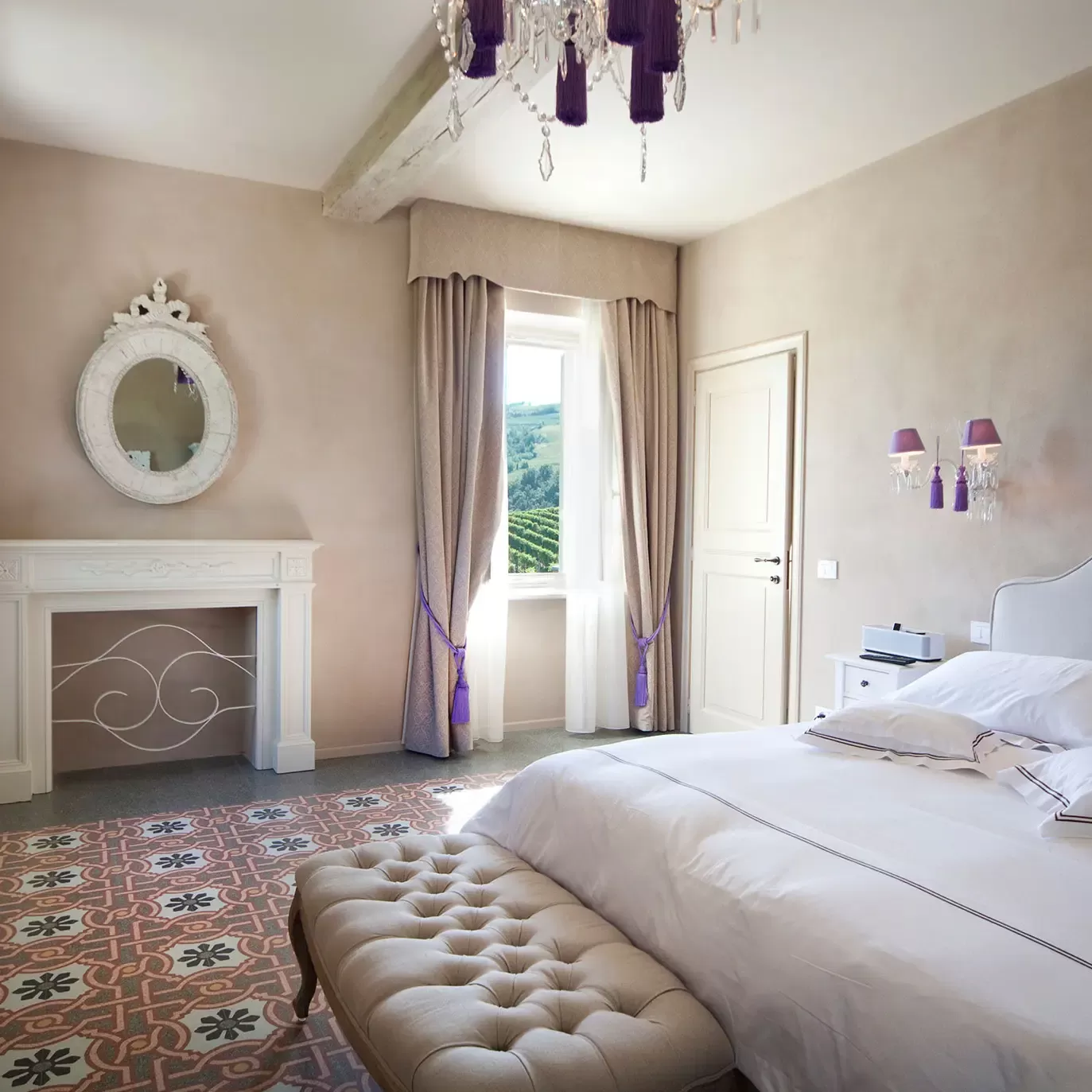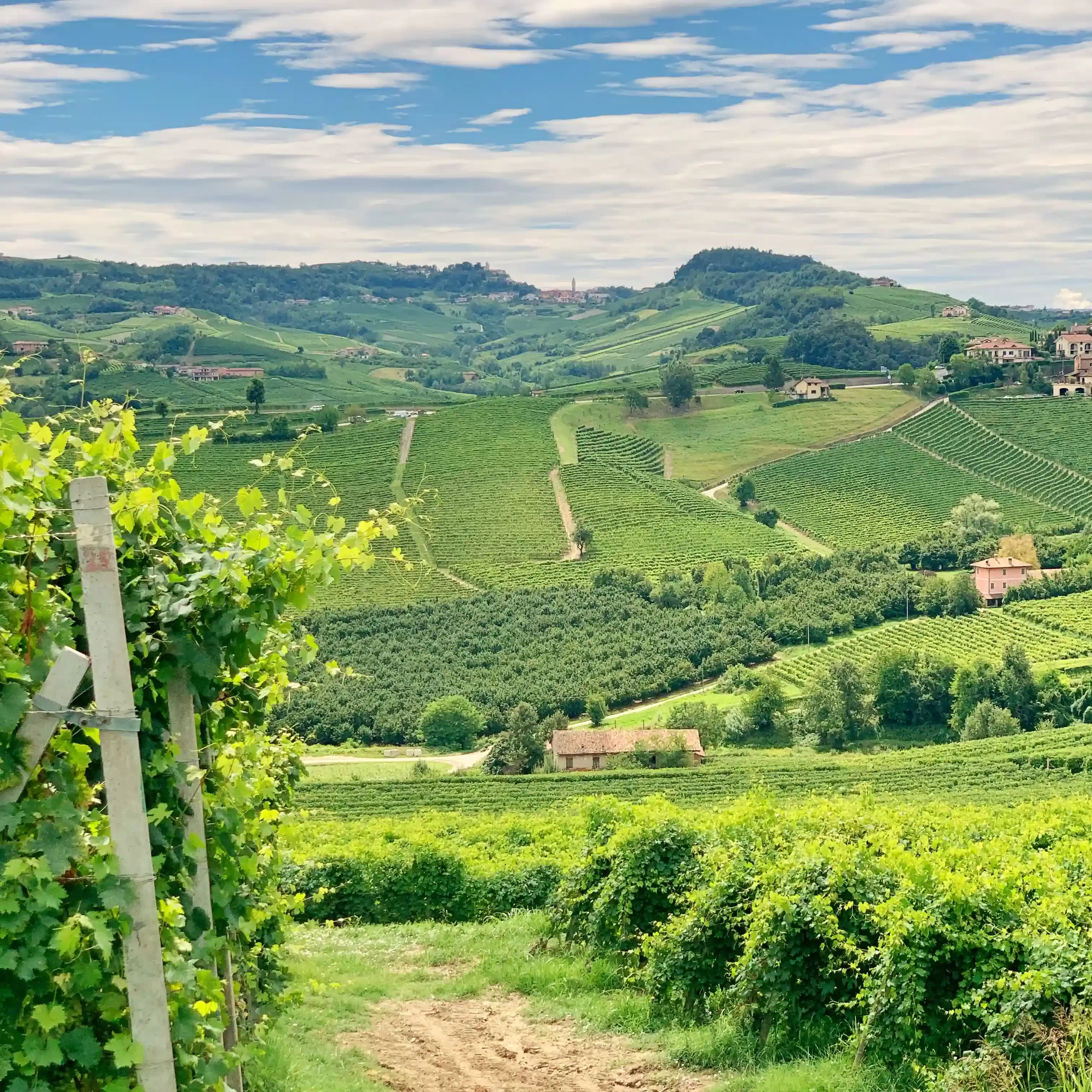 Palás Cerequio: a haven for wine lovers | Source: The Grand Wine Tour
Though the historic Michele Chiarlo winery owns the hotel, the region's other producers are well represented. At the restaurant, Michelin-starred chef Damiano Nigro serves his refined take on local specialities like vitello tonnato and agnolotti del plin stuffed with meat and bathed in a veal glaze.
Elevate your next escape with Quintessentially. From on-the-ground local knowledge to VIP benefits at the world's finest hotels, we're here for you. Contact your lifestyle manager for further information, or click here to discover more about membership.