Lake Como: the most glamorous and romantic lake in Italy, known for its distinctive scenery and impressive villas and palaces, and a retreat for celebrities, aristocrats and discerning travellers. No matter which charming lakeside village you're staying in, whether it's Tremezzo or Bellagio, Como or Moltrasio, there's an impeccable panoramic view of the majestic Italian Alps while wooden motorboats glide across the shimmering azure water. Of course, this stunning hot spot is not short of grand hotels for a relaxing summer destination: here are the five best spa hotels to visit.
Grand Hotel Tremezzo, Tremezzo
On the lakefront of Tremezzo lies the historic Grande Dame of Lario, the Grand Hotel Tremezzo, a monument that truly matches the grandeur of Lake Como, oozing Italian sophistication. From any window, balcony or veranda, you'll find some of the best panoramic views of Lake Como here. The hotel's T Spa, located in the 18th-century Villa Emilia, is a must-visit: here, you can experience revitalising treatments from the 13th-century Italian apothecary Santa Maria Novella.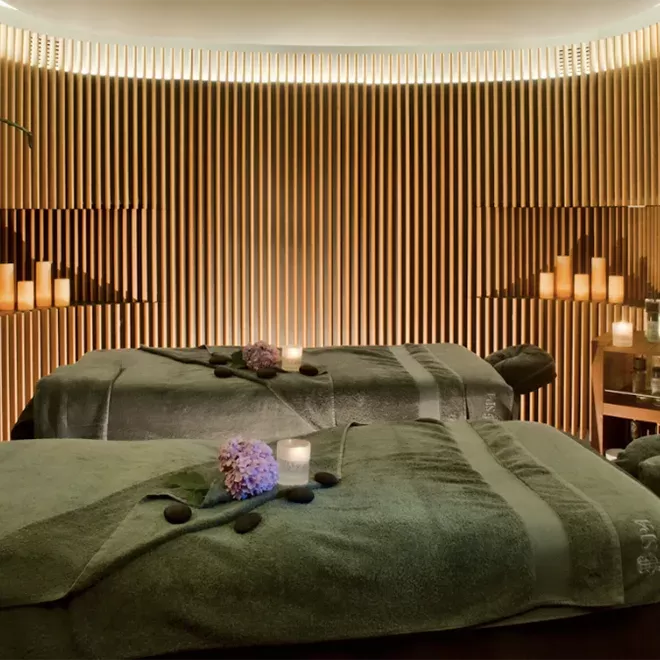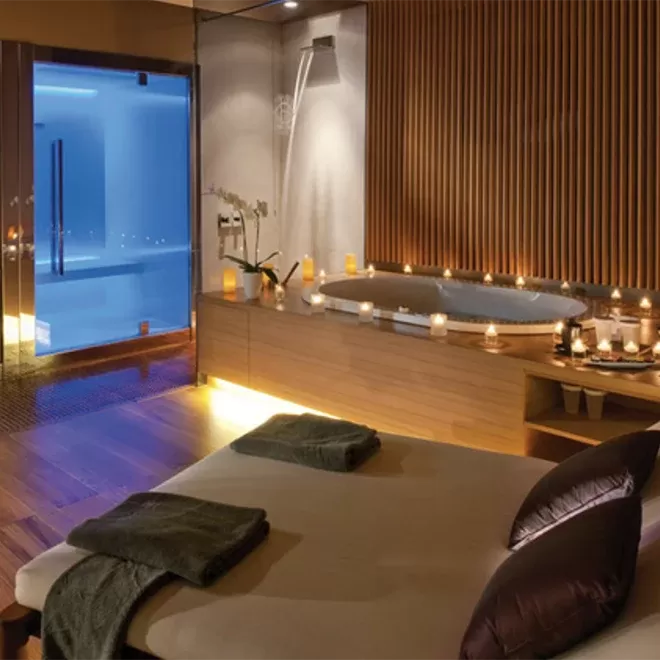 Grand Hotel Tremezzo, Tremezzo
The T Spa Heaven treatment begins with an antioxidant massage using soothing warm lemon, bergamot and anise to melt away aches and pains. It ends with an illuminating facial that leaves skin soft, supple and glowing. For something more romantic, book out their T Spa Suite, a private space for couples to enjoy with a whirlpool tub, sauna, steam bath and two massage beds.
Il Sereno, Torno
Perched on the lakefront of Torno is the all-suite hotel Il Sereno – a sleek and modern wellness haven amongst the charm of Lake Como's historic Neoclassical villas, blending impeccable design, luxurious comfort and a profound sense of tranquillity. Its spa is rich in history: built initially as the property's boathouse more than a century ago, it has been transformed into a modern oasis of relaxation.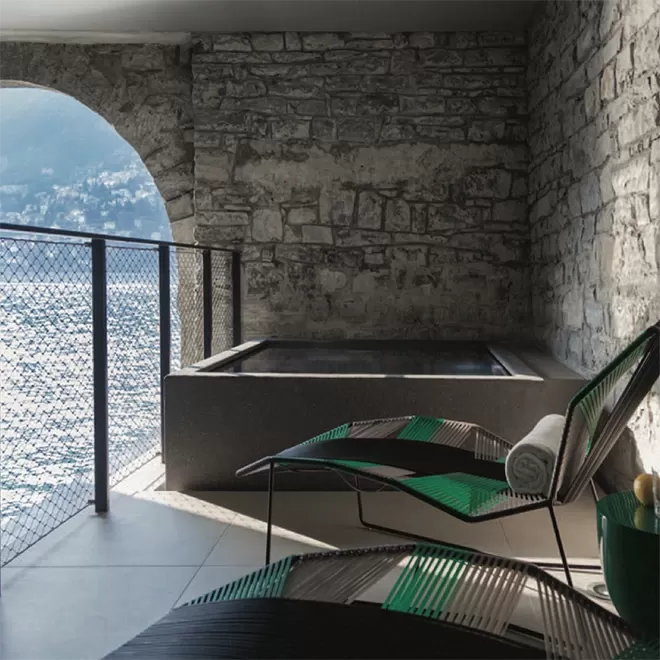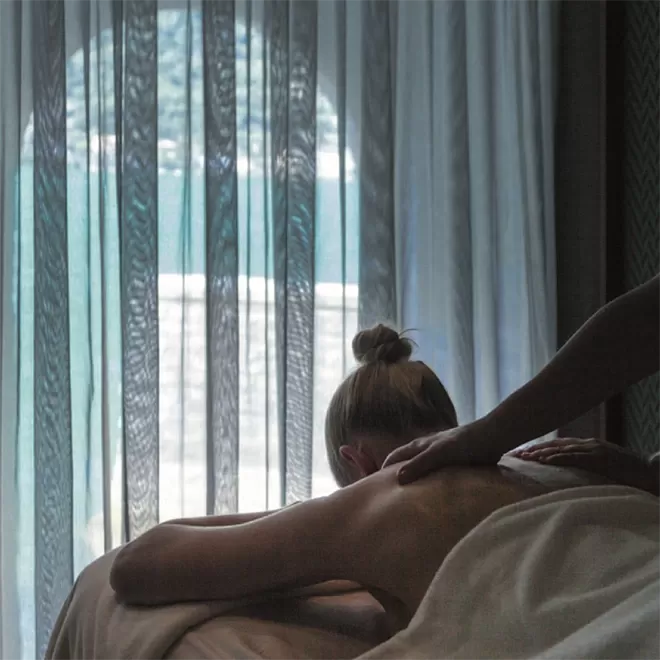 Il Sereno, Torno
You'll find an outdoor pool built over the water, a sauna and steam room embellished with Italian tiles, and a plethora of luxury treatments to choose from. Try the Harmony in Sereno, a Valmont massage created exclusively for the hotel. Expect a holistic body and mind treatment that combines soft, ancient techniques, gentle stretching, acupressure, and soothing and softening oils to leave the skin feeling refined and relaxed.
Passalacqua, Moltrasio
Passalacqua feels like your home away from home. While its sister hotel, the renowned Grand Hotel Tremezzo, screams opulence and extravagance, Passalacqua feels more exclusive and refined. Relaxation and wellness start as soon as you enter the driveway. There are plenty of activities to take part in: enjoy a game of bocce or tennis, practice yoga every morning under the grand magnolia tree, relax poolside or indulge in a chic-nic prepared by their talented chefs on the Giumello II, a vintage motor boat.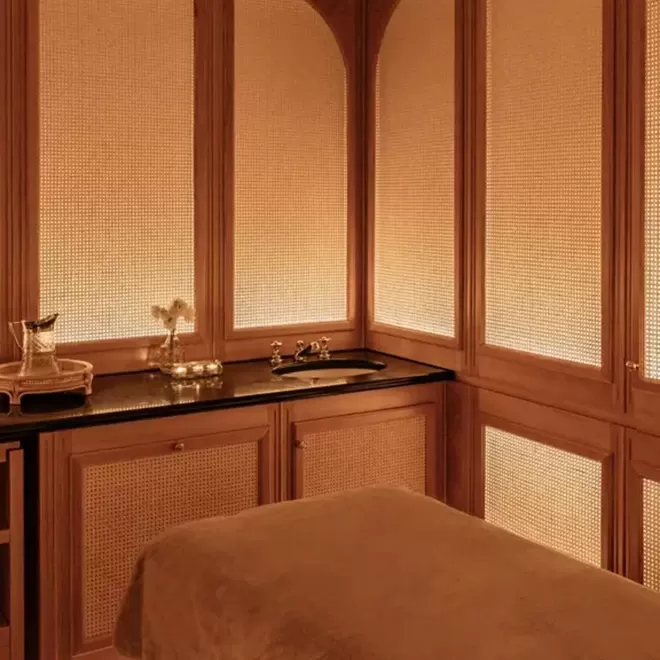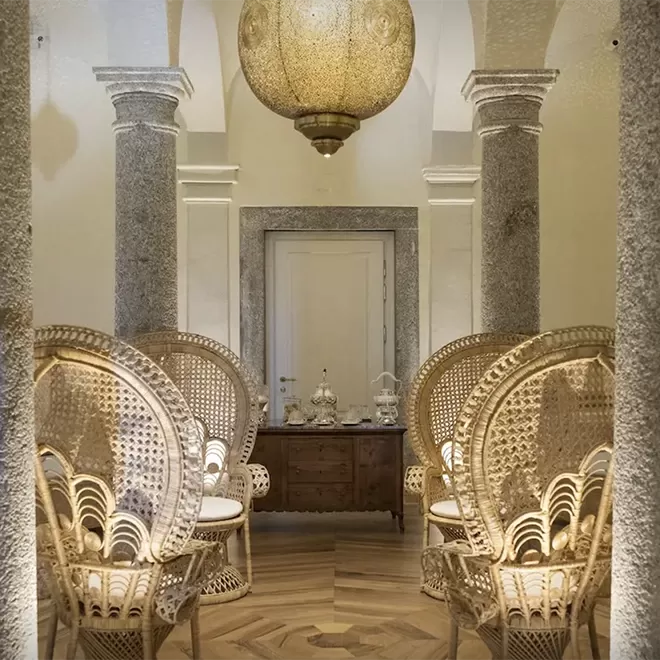 Passalacqua, Moltrasio
Best of all, visit its unique spa – an underground oasis excavated in the 18th century, complete with sauna and steam rooms. Their advanced facials and rejuvenating body massages are not to be missed; a partnership with the renowned Dr Barbara Sturm will leave your skin feeling and looking its best. We recommend the Signature SturmGlow Facial, a one-size-fits-all treatment that combines facial massage with a thorough cleansing, exfoliation and extractions to leave the skin radiant and clean.
Grand Hotel Villa Serbelloni, Bellagio
The most exquisite and only five-star hotel in the popular town of Bellagio is the Grand Hotel Villa Serbelloni, a magnificent monument celebrating its 150th anniversary. For over a century, it's played host to many illustrious guests, including Winston Churchill, J.F. Kennedy, Elton John and Madonna – to name just a very few.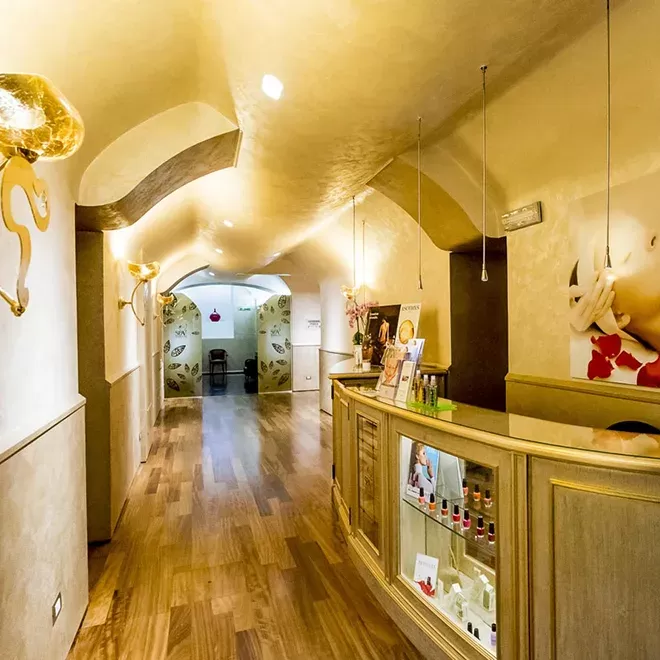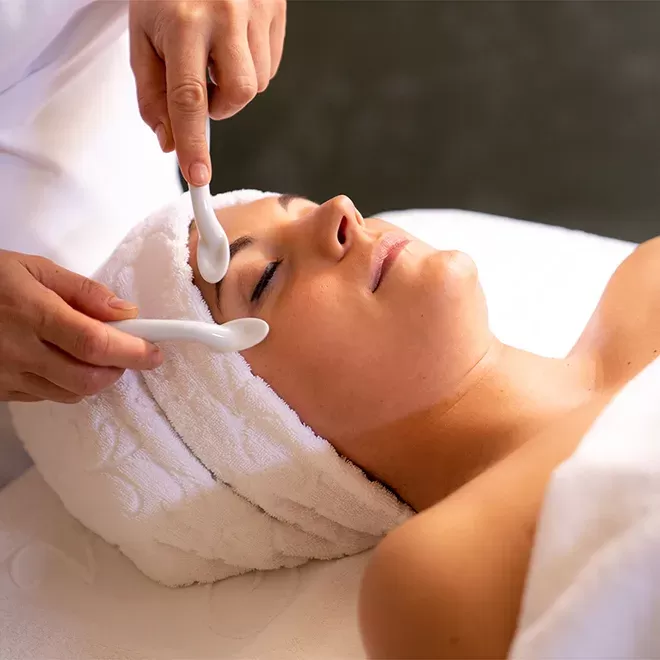 Grand Hotel Villa Serbelloni, Bellagio
The impressive Spa and Beauty Farm is located in the heart of the villa, run by experienced therapists who not only have healing hands to melt away muscle aches and pains but are also skilled in beauty treatments such as lash extensions, brow shaping and manicures. For a unique experience to reawaken and rejuvenate mind, body and spirit, try the Five Senses. This immersive sensory treatment takes place on their Aemotio bed, a heated water mattress that uses chromotherapy, steam, and a Vichy shower to leave you feeling refreshed and relaxed at the same time.
Villa d'Este, Cernobbio
Possibly Lake Como's most prestigious destination, the 16th-century Villa d'Este, effortlessly combines classic charm with modern amenities for the perfect wellness getaway. There are plenty of activities to take part in: the Sporting Club offers everything from a golf stimulator (or visit the renowned Villa d'Este golf club for the IRL experience), a squash court, an impressive eight tennis courts, hiking trails, kayaking, sailing, water-skiing and swimming pools.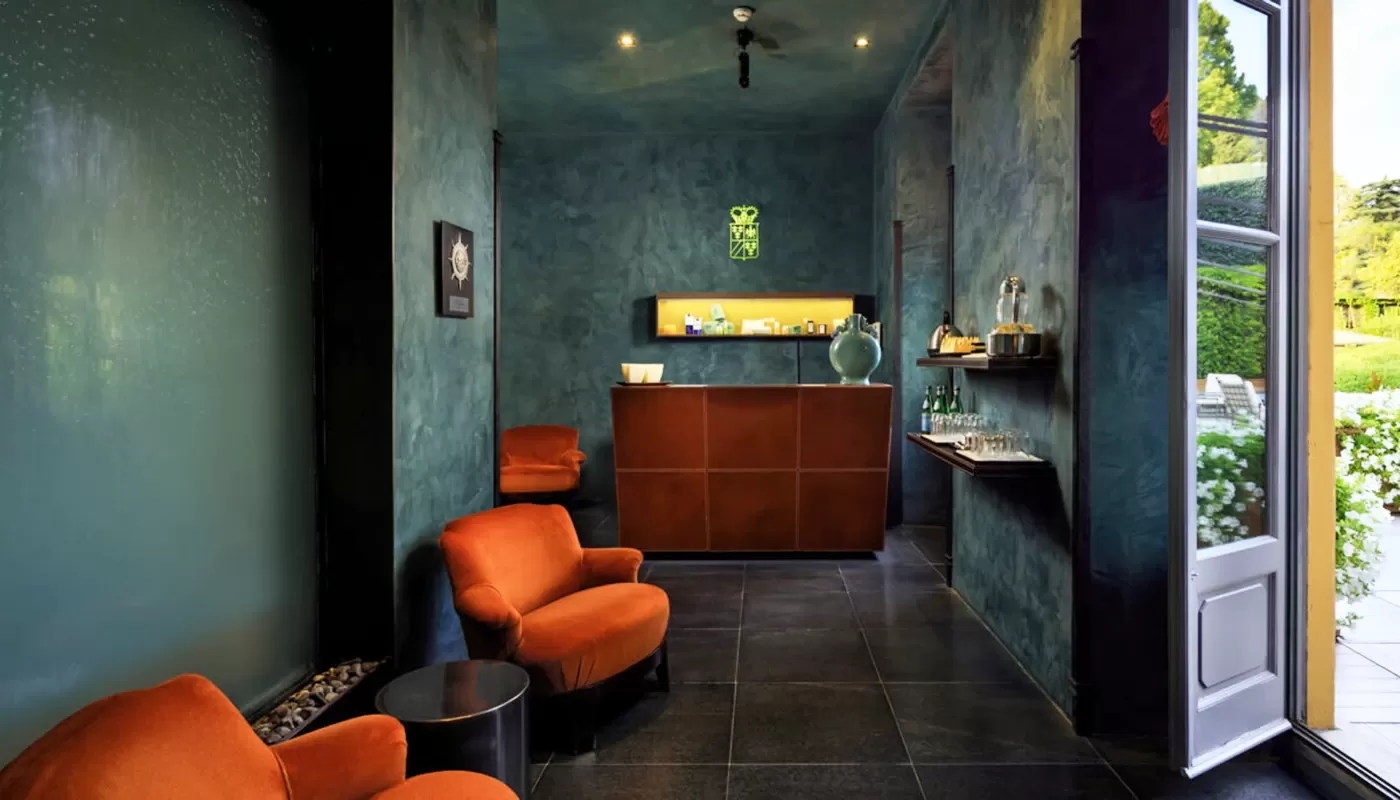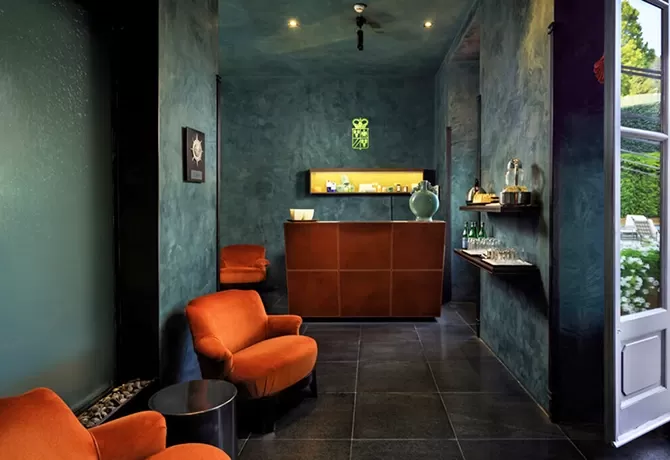 Villa d'Este, Cernobbio
Through the underground passage from the Sporting Club is its wellbeing counterpart, The Beauty Centre. You're spoilt for choice with its extensive treatment menu that offers everything from facial peels and radiofrequency to caviar mud masks, bespoke body massages, manicures and waxes.
Imagine breezing into one of the world's most exclusive spas for a complimentary treatment. Or sitting down for a consultation with industry-leading practitioners and experts. You'll feel your best inside and out with a Quintessentially membership – find out more here.