In a city where brunch is very much a 'thing', deciding where to eat can make or break the weekend. Offering something for everyone, Quintessentially's hub in Dubai chooses its top picks around the city to make the most of the lauded weekend brunch.
CÉ LA VI
Dubai Downtown

Located on the 54th floor of the Sky View Hotel, CÉ LA VI offers a stylish Michelin-starred brunch. An outpost of the Southeast Asian chain, expect a fashionable crowd to gather on the romantic rooftop terrace – replete with stunning views of the Burj Khalifa.
Indulge in a curated set menu of contemporary Asian cuisine by acclaimed Chef Howard Ko, featuring sumptuous dishes like tuna tartare in sesame cone, miso Nordic salmon, and shellfish boudin' nduja beurre blanc. Following the meal, enjoy a cocktail on the pool deck, soaking in the expansive views.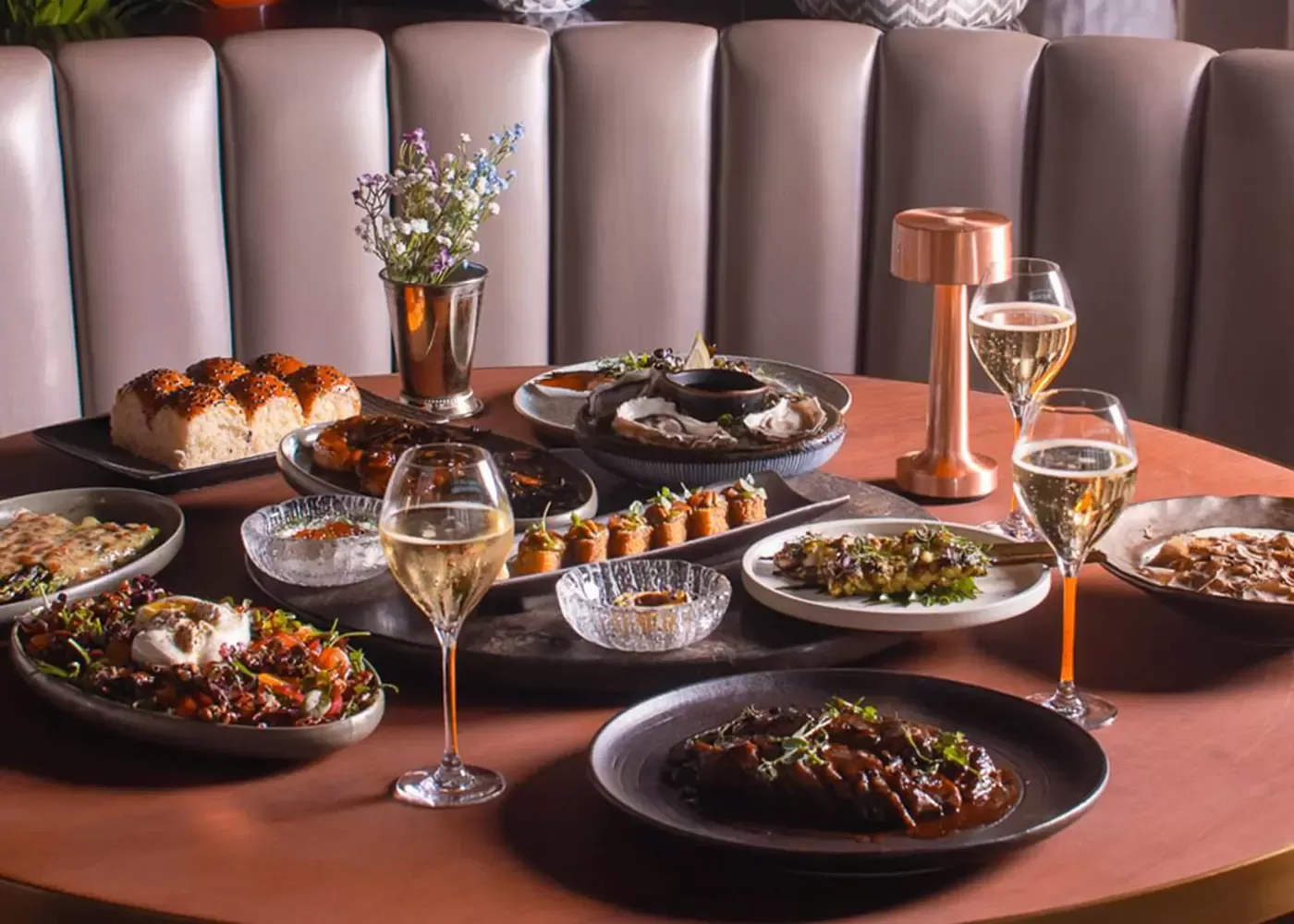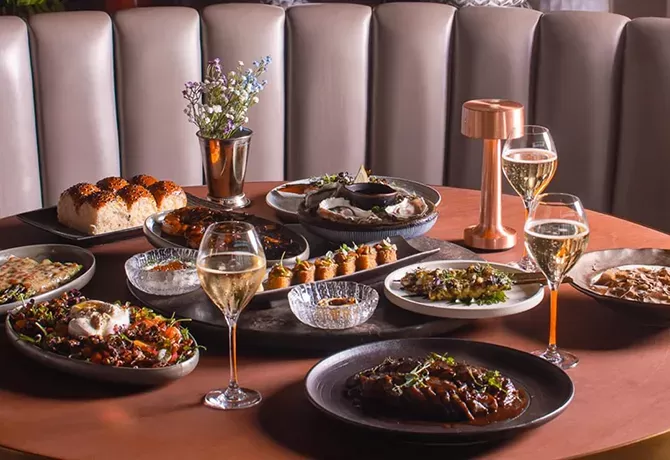 Level 54, Address Sky View Hotel, Dubai
Ongaku at CLAP
Rear of the Clap restaurant, DIFC
Hidden within Clap, the acclaimed Michelin guide restaurant with several global locations (and opening soon in London's Knightsbridge), Ongaku is the ultimate speakeasy and Tokyo-inspired rooftop gem. Atop the highest roof in DIFC and accessible only through a discreet entrance, Ongaku boasts a vibrant bar scene.
Enjoy a brunch that channels authentic Tokyo vibes with fresh oysters, sushi, sashimi, and Japanese delicacies. Transition from a long, leisurely dining experience into live entertainment and dancing during the evening hours, all while soaking in the skyline views.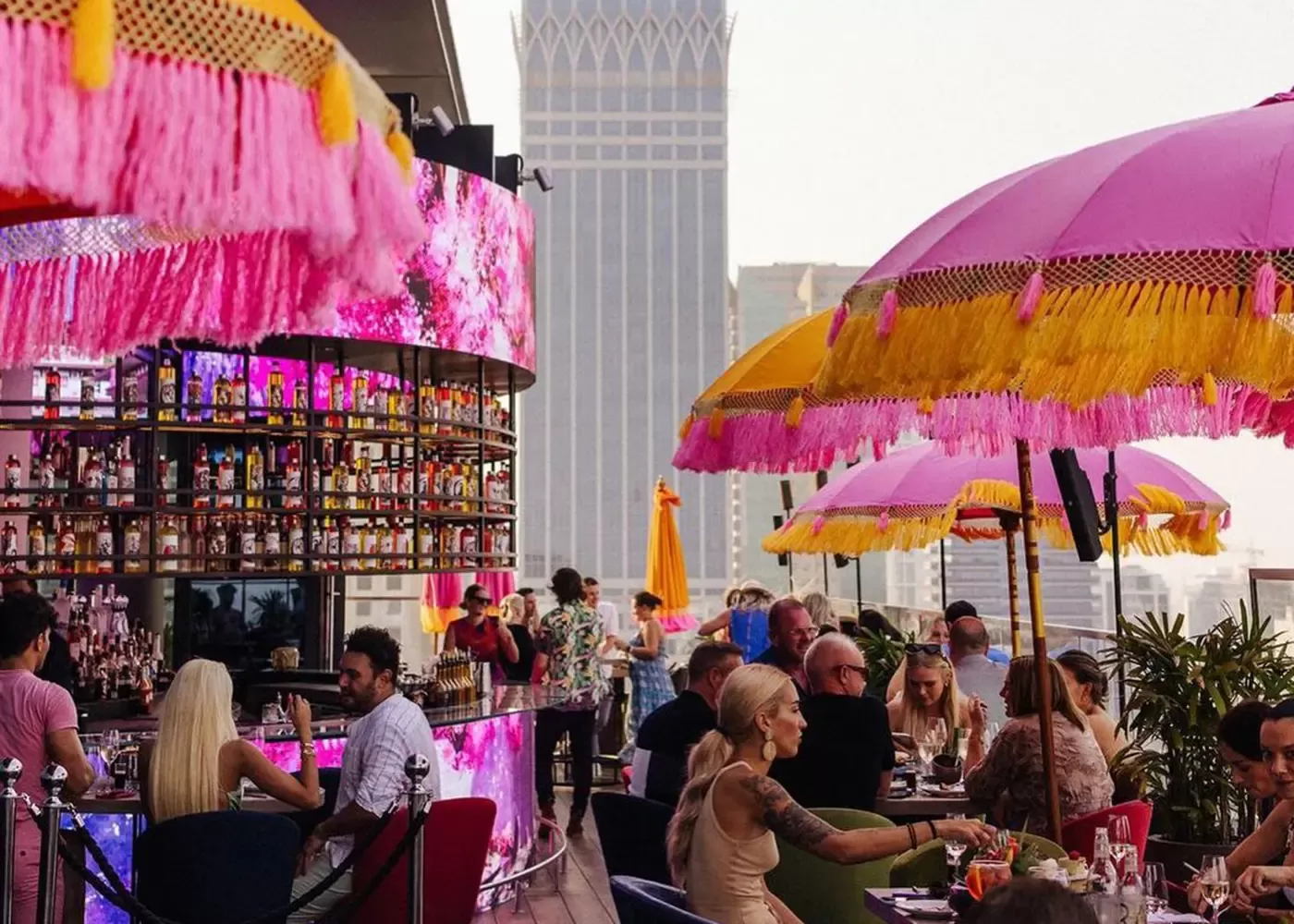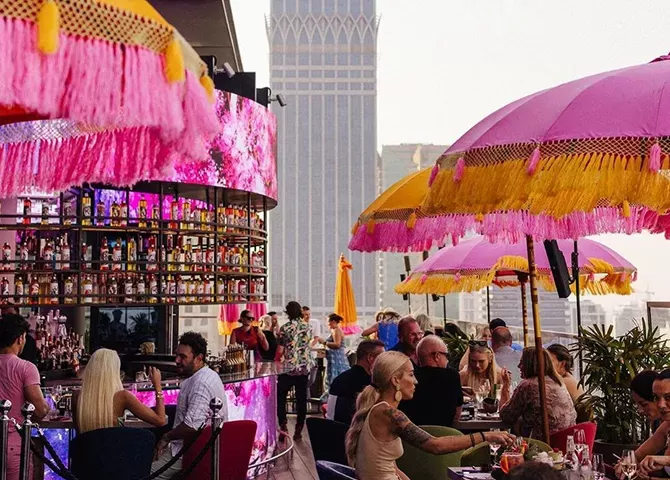 Gate Village, Building 3 - Level 9, 11th St, DIFC, Dubai
COYA
Four Seasons Resort Dubai at Jumeirah Beach
Nestled in the lavish Four Seasons Jumeirah Beach, COYA's brunch celebrates exceptional Peruvian cuisine, service, and ambience. It has become an iconic Dubai destination for brunch, thanks to a precision level of detail in food quality and entertainment.
Revel in a colourful array of appetisers and signature raw dishes, indulging in anticuchos such as wagyu short rib, before choosing from a selection of signature dishes like Chilean seabass marinated in chilli and lime. The creative dessert platters are perfect for enjoying while you linger, soaking in the vibrant bar scene.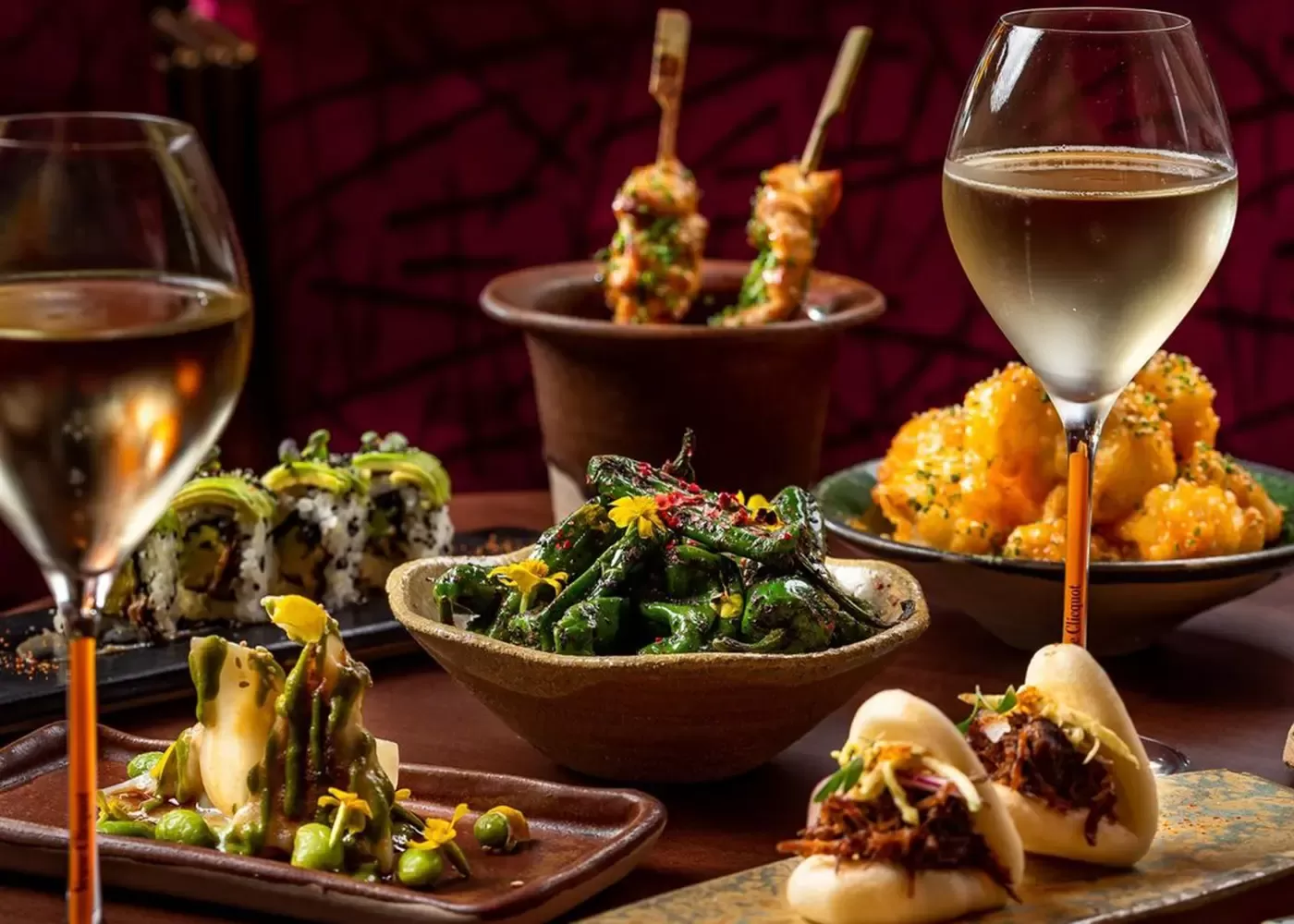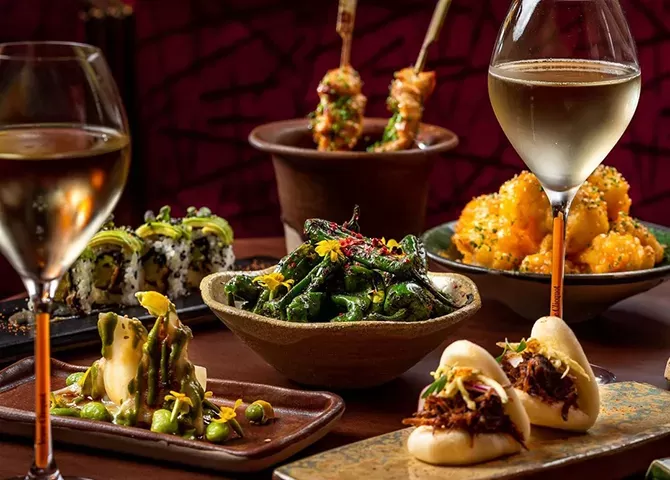 Restaurant Village Four Seasons Resort, Jumeirah Beach Rd, Dubai
Tasca
Mandarin Oriental Jumeirah, Dubai
Escape the city's hustle and bustle at Tasca, a Michelin-starred restaurant by José Avillez nestled on the sixth floor of the Mandarin Oriental Jumeirah. This rooftop venue offers authentic Portuguese cuisine with a modern twist. It boasts the largest selection of Portuguese wine in Dubai – make sure to ask the knowledgeable servers for a recommendation.
Savour traditional salads, grilled veal chorizo, marinated seafood, and decadent desserts like pastel de nata while dining seaside under the sun. With incredible views of the Mandarin Oriental private beach between the city and the Arabian Gulf, Tasca is our go-to for a stylish and refined brunch.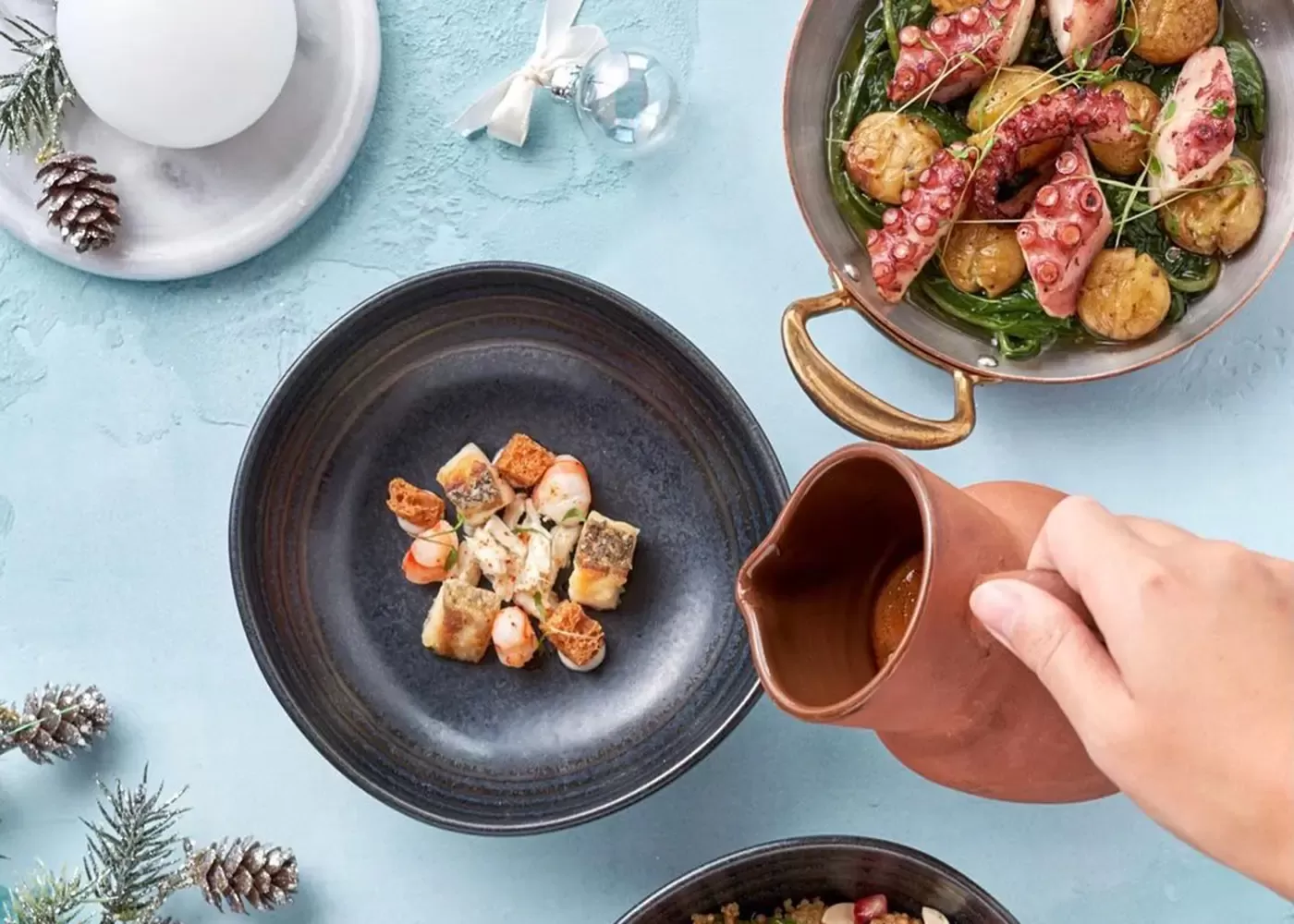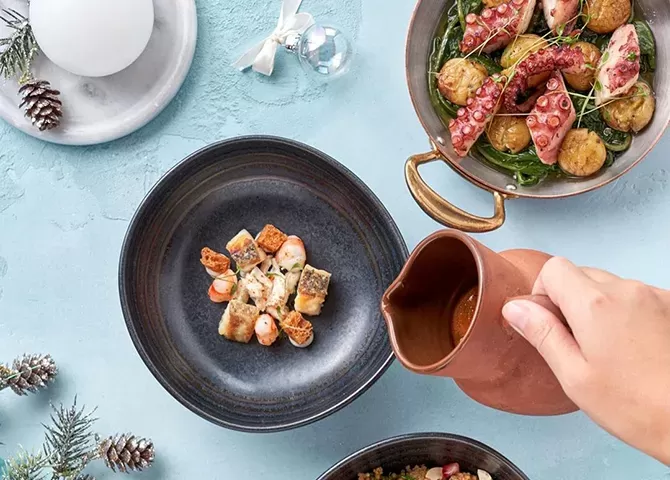 Jumeirah Beach Rd, Dubai
Alici
Bluewaters Island
For seafood aficionados, Alici on Bluewaters Island delivers one of the city's finest brunch experiences. Inspired by Italy's Amalfi Coast, the restaurant has a transportive feel – think lemon and olive trees with gorgeous sea views and décor local to Southern Italy.
The elegant, whitewashed dining room hosts a refined à la carte menu, spotlighting tuna tartare and fritto misto dishes. Share plates include creamy burrata and seafood arancini, while main courses feature plenty of fresh pasta and lobster; save room for indulgent desserts and plenty of Prosecco.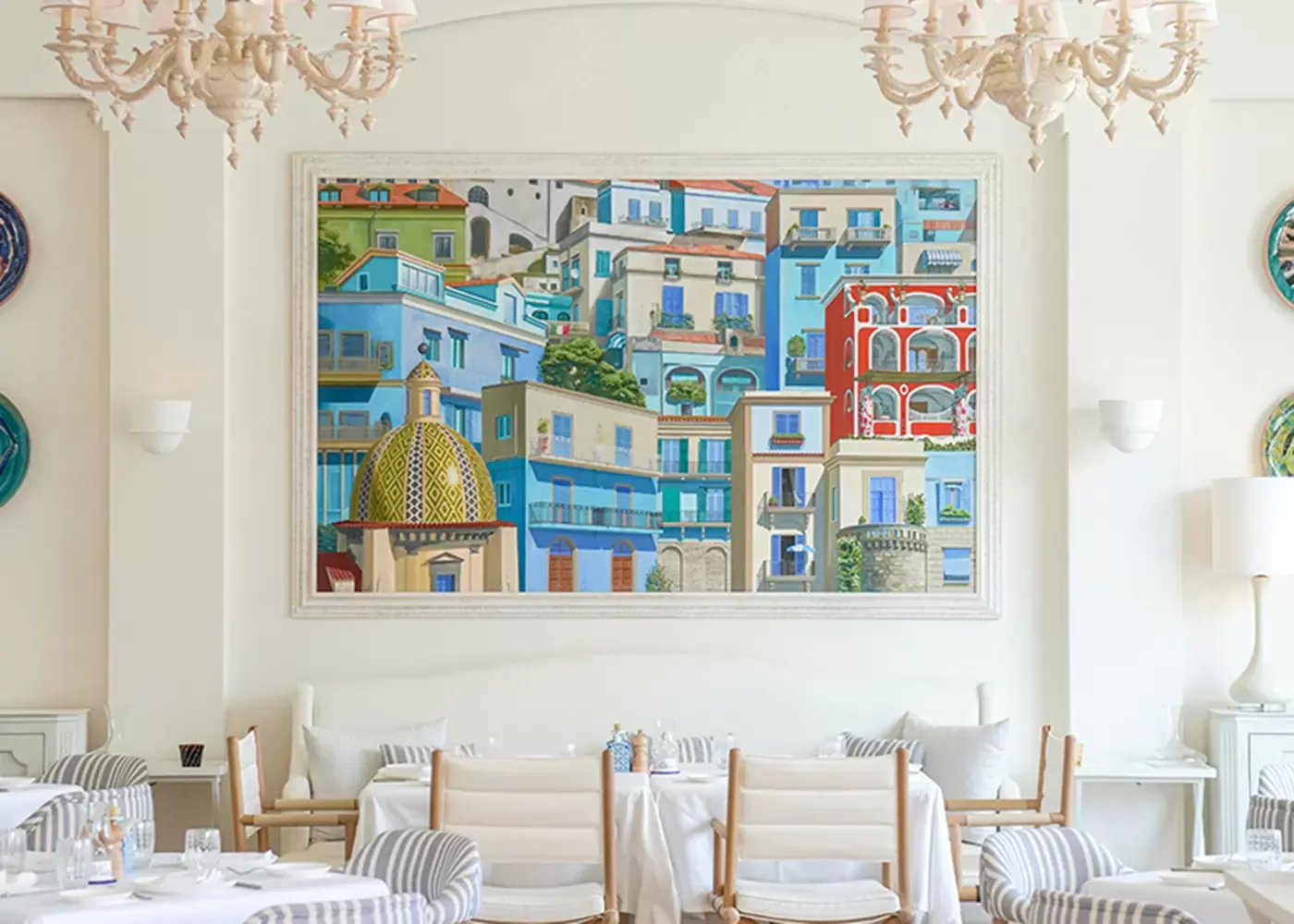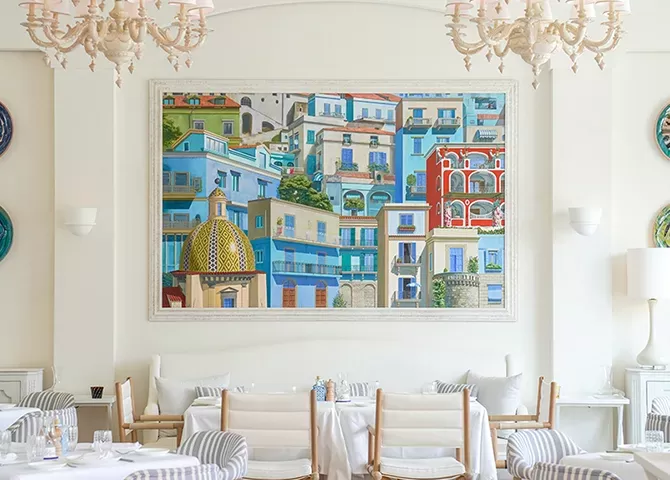 Bluewaters Island, Dubai
Demon Duck
Bluewaters Island
Experience a Hong Kong-style brunch on Bluewater's Island courtesy of celebrity chef Alvin Leung. Accompanied by signature cocktails – don't miss the Daisy Duck, a refreshing drink with sake and gin – the Chinese menu spotlights an irresistible whole slow-roasted duck with exceptionally crispy skin, steamed calamansi buns and homemade hoisin sauce.
The entertainment features a requisite DJ set and magician and caricature shows to ensure diners never get bored. Linger in the refined dining room, saving room for the chocolate cake with matcha powder. This surprisingly light dessert is the perfect finish to a thoroughly unique and enjoyable meal.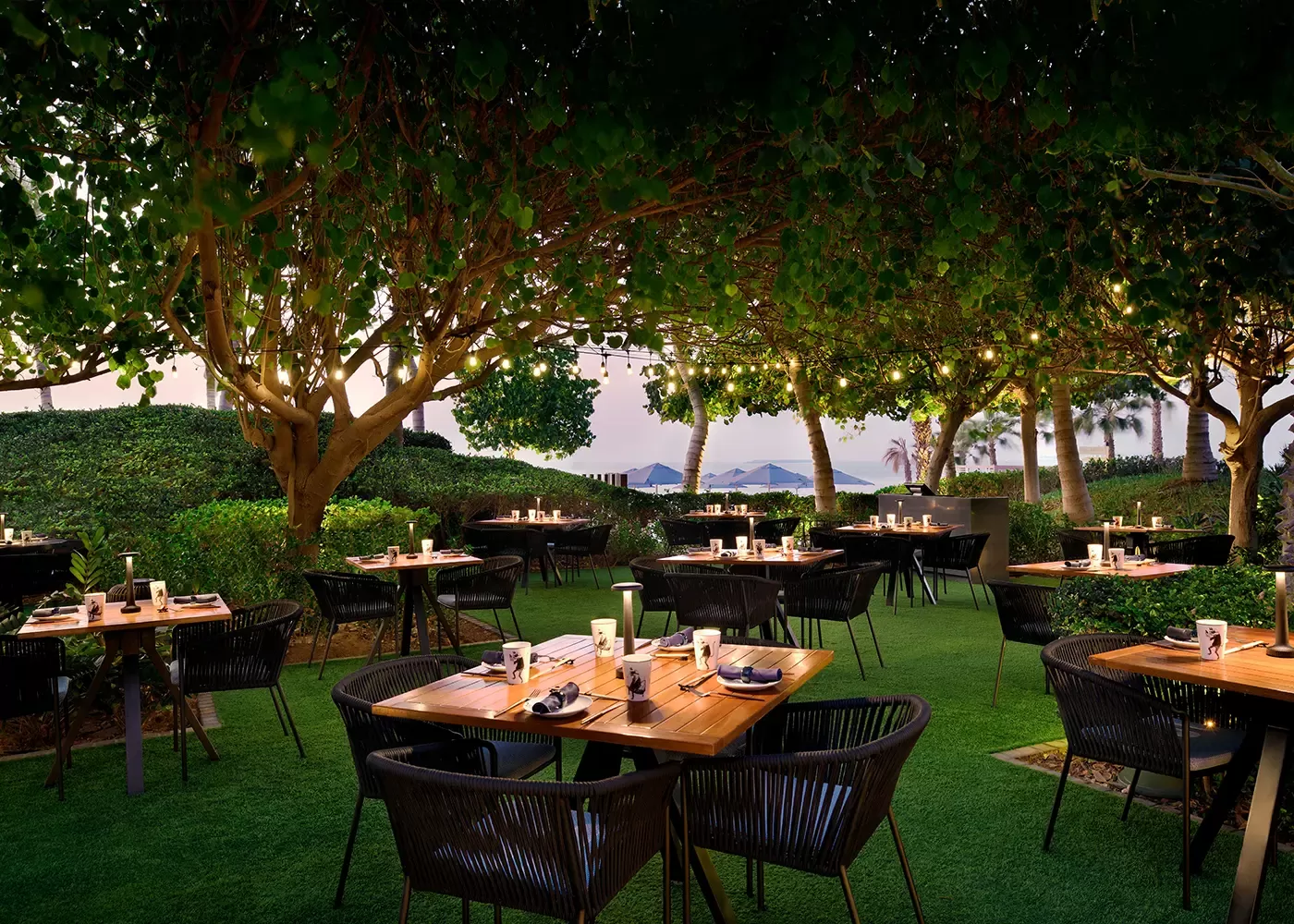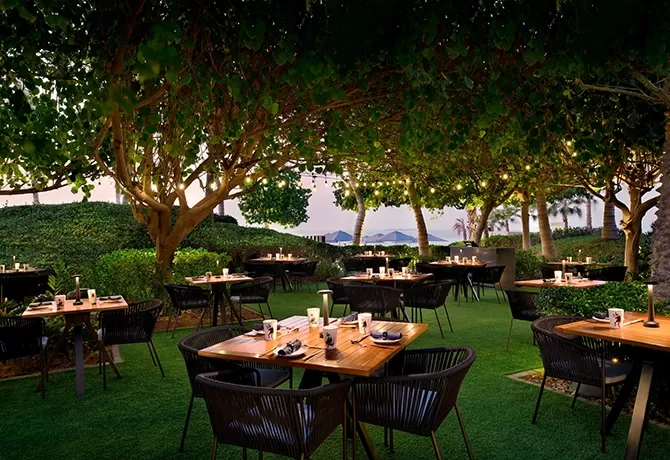 Caesars Palace, Dubai Bluewaters
You've got good taste. We've got the specialist knowledge. As a Quintessentially member, you have a priority seat at every Michelin-starred restaurant, speakeasy cocktail bar, and chef's table experience – anytime, anywhere. Click here to discover membership.