Named after Victorian Cockney rhyming slang for 'half asleep', luxury 'high-speed' bespoke shoemakers Arthur Sleep is the first shoe workshop on London's Savile Row to offer its customers a real-time view of its technically advanced custom manufacturing process.
This pioneering technology enables it to create bespoke footwear in as little as five hours, from initial measurement to final shoe. The intention is to serve time-pressed customers without stinting on quality or style; Arthur Sleep lists royalty, music stars, actors and style aficionados amongst its clientele.
'Savile Row has always been, and remains, the international byword for bespoke, but today's customers are not always willing or able to wait weeks or months to receive their finished items,' explains Jhangir Azam, the brand's co-founder and CEO.
'As both a bespoke shoe company and a technology and manufacturing pioneer, our approach is one of preservation through innovation. We inject new life into Savile Row and uphold its traditions by offering our customers the most technologically advanced service ever seen in this market. In particular, our same-day model enables international business and leisure visitors to enjoy an authentic Savile Row experience and receive their order in time to return home – something that has simply never been possible with an authentic Savile Row product before.'
Indeed, this micro-factory in the heart of Mayfair sees scalable bespoke shoe production return to central London for the first time in 150 years – something that was key to co-founder Chris Boadle's vision for the company.
'London remains one of the world's leading luxury shopping destinations for overseas customers,' he says. 'Savile Row has historically struggled to take advantage of this demand: the sheer amount of time involved in commissioning and making bespoke items doesn't fit with people's travel plans.'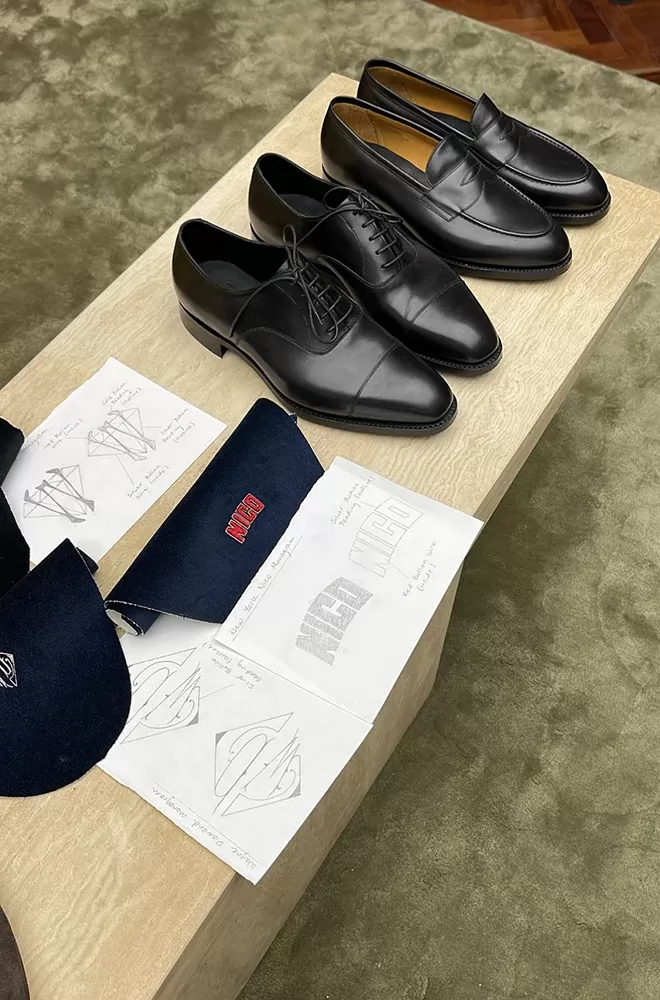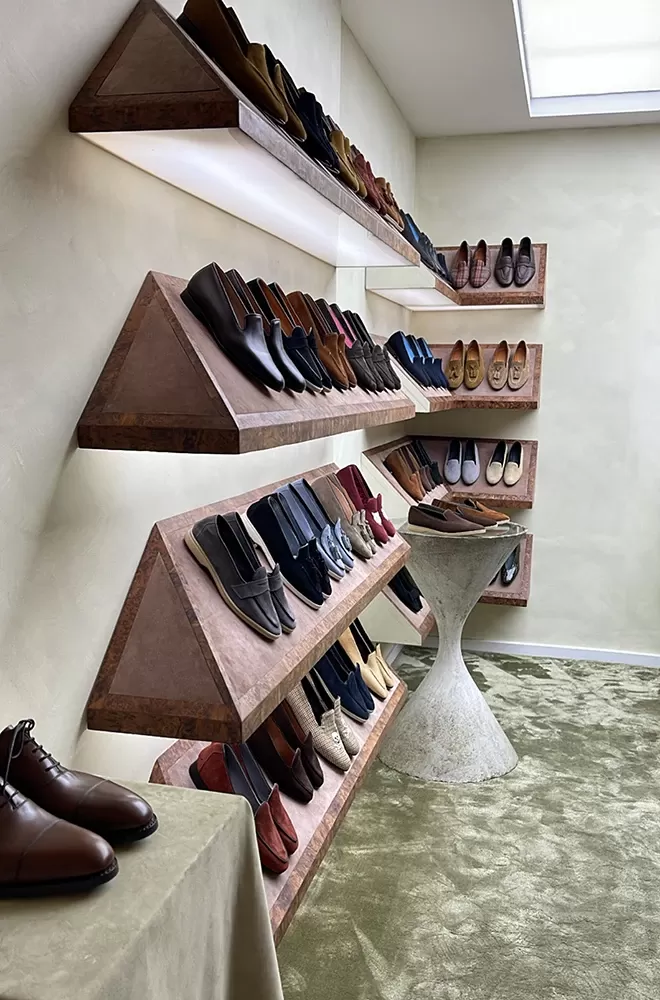 Their solution is a mixture of advanced technology and 'hyper proximity' to offer what they call micro-manufacturing. It also, Boadle suggests, provides an answer to a younger generation of consumers whose priorities have shifted from the typical, older Savile Row customer. 'They require a faster, more streamlined yet highly bespoke and effortless personal service,' he says. 'Arthur Sleep, through its farm-to-table offering, unquestionably provides this.'
Customers can select from a range of materials – including horse saddle leather, bank bag cloth, Kelim, and luxury yacht sails – and create a unique piece of footwear in just a few hours. They can then watch as the shoes are produced – as per Savile Row tradition, their shoes will be entirely personalised and made to measure, using a last made specifically and exclusively for them.
The process is the product of eight years of intensive development. It begins with taking measurements of the customer's feet in a Lasting Trunk equipped with a modesty lid (for those who feel a little uneasy about exposing their bare feet to the passing public). Customers stand on a 'Lasting Pad' to take an imprint of their feet, which is used to create a perfectly fitting upper. Incredibly, this takes no more than three minutes to complete.
Customers are then asked to select their upper material, sole type and colour and specify a personal monogram or motif if required. With more than 140,000 colourway permutations, including a vast choice of materials, the options are almost endless.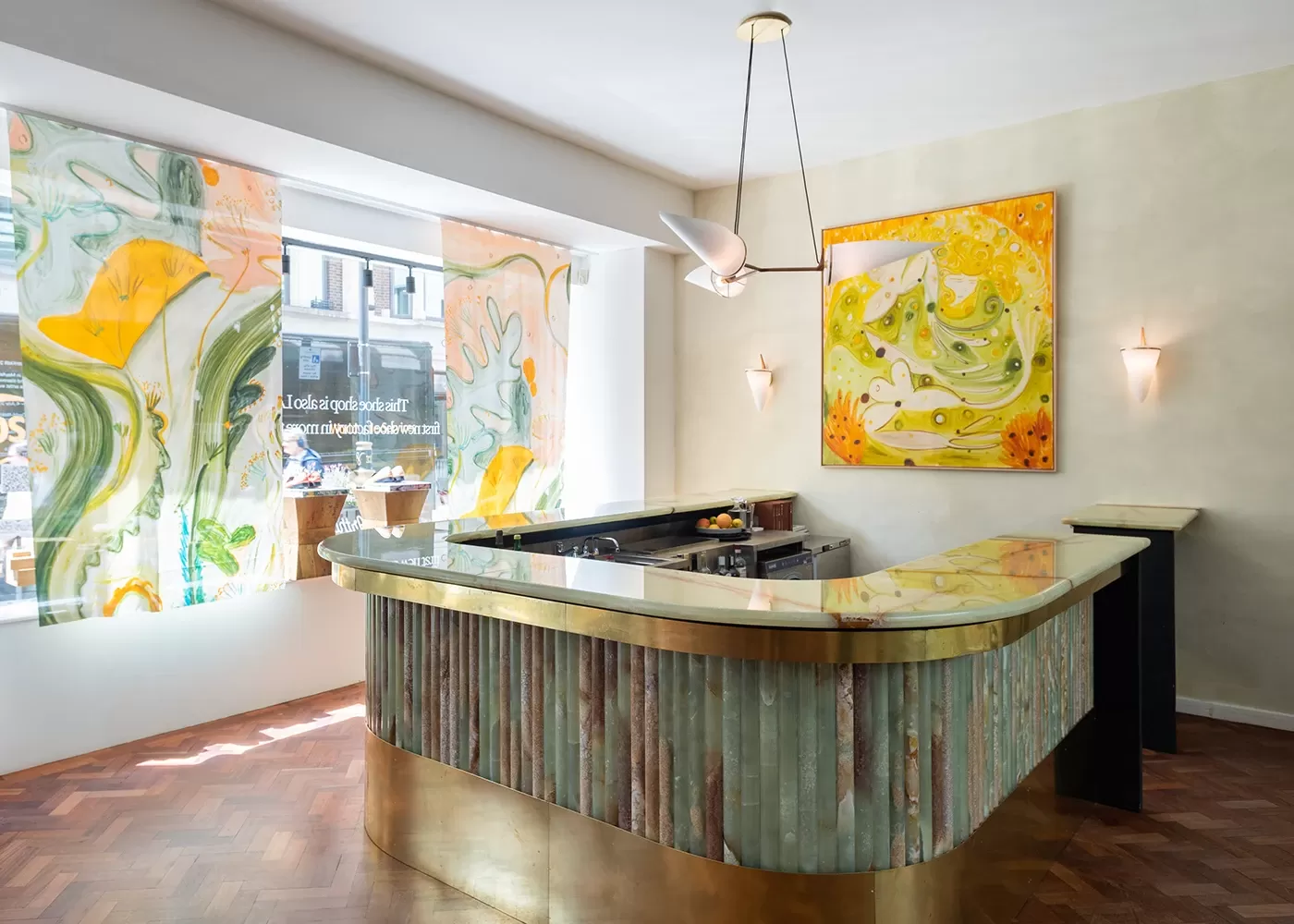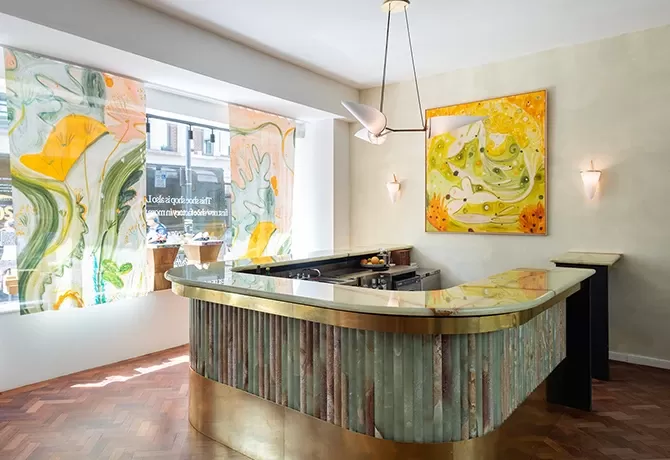 The result is a process that would typically take months to complete and is done and dusted (or polished off?) within a working day. This is made possible by the unique 'micro-factory' model, which requires just 64 square metres of floor space; in effect, a pop-up bespoke shoe manufacturer can be set up in almost any location.
While meeting the increasing demand from time-poor customers, it also has far wider benefits. It significantly reduces carbon emissions in the logistics chain and eliminates unnecessary landfill waste by controlling stock levels and safeguarding traditional skills that might otherwise be lost. The Arthur Sleep flagship on Savile Row is a clear statement of intent: by setting up in the most famous address for bespoke tailoring, they are demonstrating that quality won't be sacrificed in the name of speed.
Once established in London, Arthur Sleep aims to expand its micro-factory model into equally famous locations worldwide, including Fifth Avenue in New York, Gangnam in Seoul, Ginza in Tokyo, Miami's Design District and Orchard Road in Singapore. They intend to provide a template for a new, more efficient and sustainable approach to retailing and manufacturing. Step right up…
Want to stay up to date with the latest in luxury? As the world's leading luxury concierge service, we spend time securing your access to the best of the best across the world, so you can spend more time doing the things you love. Discover more about membership here.