Next week, the main London auction houses are opening their doors to the public to showcase all the art works from their upcoming auctions. It's an excellent opportunity to see a diverse selection of truly excellent works of art from the Modern & Contemporary Art category before they disappear again into private collections around the world. The exhibitions only last for around a week, so make sure to check on their websites for the exact opening times. Below are eight works not to miss.
Scillonian Beachscape
By Lucian Freud at Christie's 20th/21st Century: London Evening Sale
If you missed the chance to see the wonderful Lucian Freud exhibition at The National Gallery in London, enjoy the opportunity to see a beautiful early painting by the artist at Christie's. Created in 1945–1946, Scillonian Beachscape is a rare work as it is just one of a handful of compositions inspired by a visit to the Isles of Scilly.
As is typical of his pictures from this time, the scene is composed of flawless gradations of colour and immaculately executed lines. The work was exhibited in the British Pavilion at the 1954 Venice Biennale alongside pieces by Ben Nicholson and Francis Bacon and later in Freud's groundbreaking first retrospective at the Hayward Gallery in 1974. It has been unseen in public since then. 28 February 2023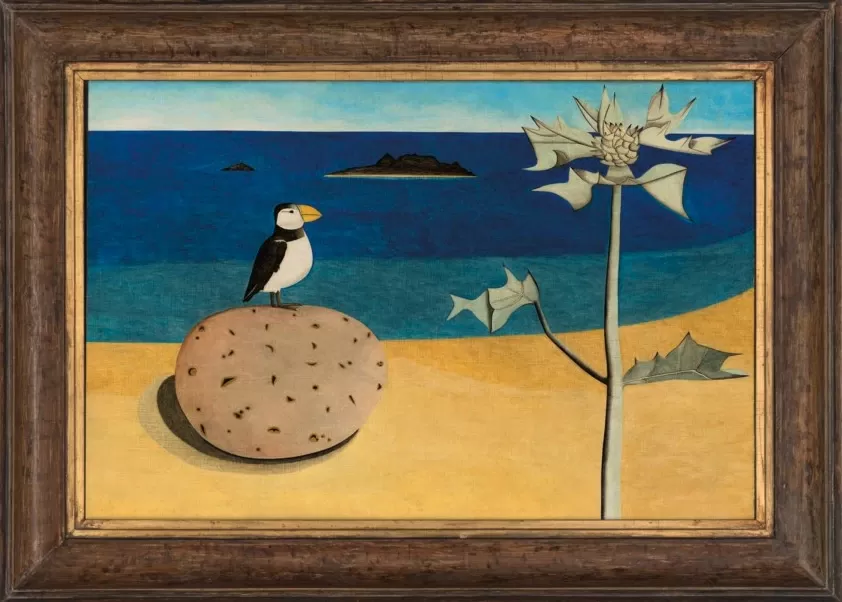 Scillonian Beachscape by Lucian Freud
Tatiana in her Studio
By Jenna Gribbon at Christie's Post-War and Contemporary Art Day Sale
Jenna Gribbon's art pivots between the notions of seeing and being seen. Her intimate portraits of friends, lovers and acquaintances offer raw glimpses of the everyday. However, her devotion to presenting the female, queer experience really solidified her role in the narrative of contemporary art. Her beautifully honest and tender paintings also exhibit her mastery of the medium. 1 March 2023

Murnau mit Kirche II (Murnau with Church II)
By Wassily Kandinsky at Sotheby's Modern & Contemporary Evening Auction
Rendered in energetic brushstrokes loaded with vibrant colours, this is undoubtedly a mesmerising museum-quality painting by Wassily Kandinsky. Recently restituted, Murnau mit Kirche II was lost in the Holocaust and thus became the subject of a decade-long provenance dispute. With a selling estimate of approximately $45m, the proceeds will be distributed among the heirs of the painting's former Jewish owner, who was murdered in the Holocaust. 1 March 2023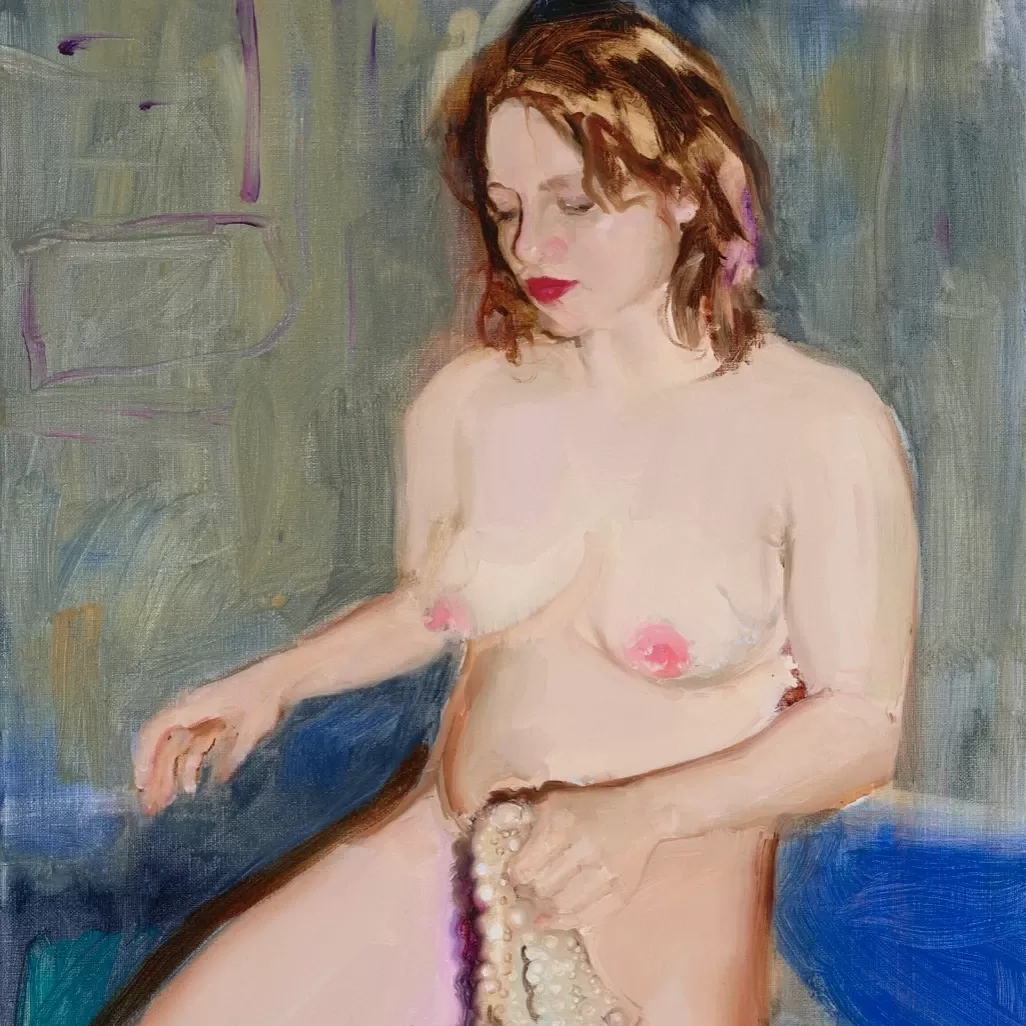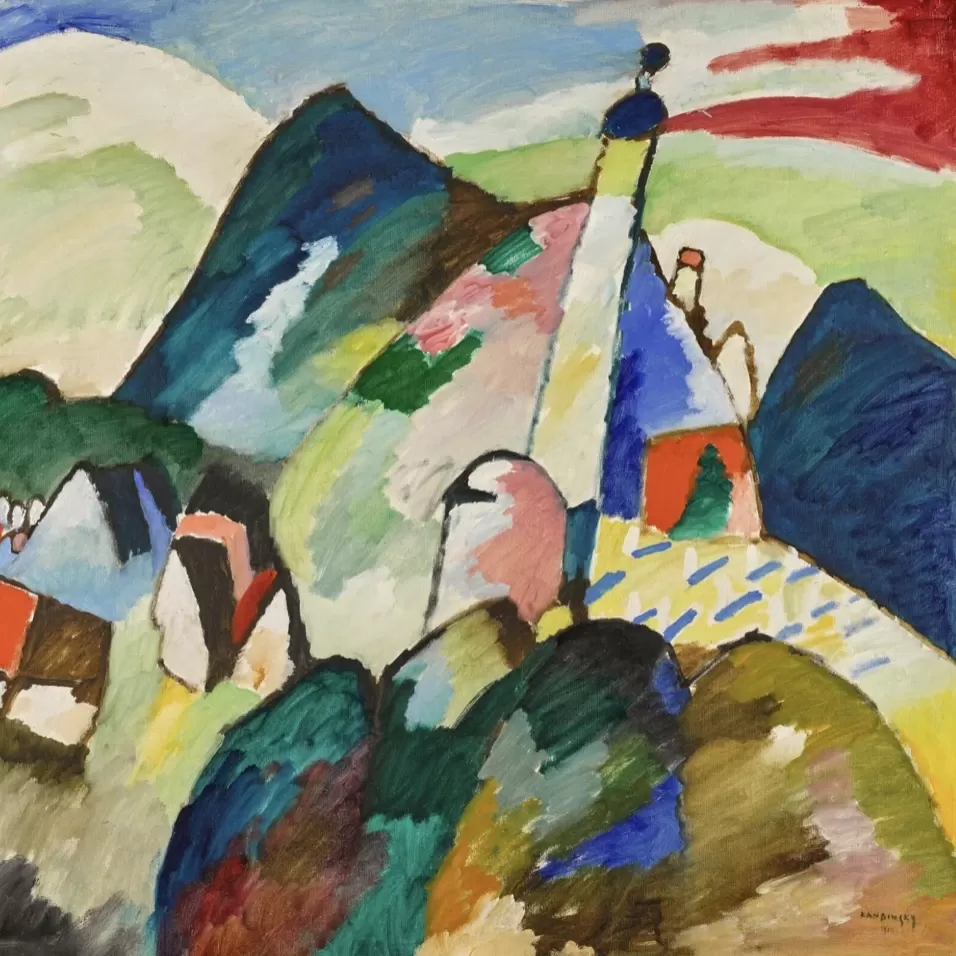 Tatiana in her Studio by Jenna Gribbon (L) | Murnau mit Kirche II (Murnau with Church II) by Wassily Kandinsky (R)
Rest 7 (MEME) II
By Antony Gormley at Sotheby's Modern & Contemporary Day Auction
These small tabletop sculptures are a constant sale highlight – during most auction seasons, at least one is offered, and they are continually in demand. The resting cast iron figure in the Sotheby's Day Sale is a brilliant example of Gormley's Meme series. Composed of what looks like little blocks, the simplified form is imbued with emotion and character purely through the arrangement of its pieces. It's impressive how the stance, posture or positioning can influence our interpretation of the 'mood' of the human form. 2 March 2023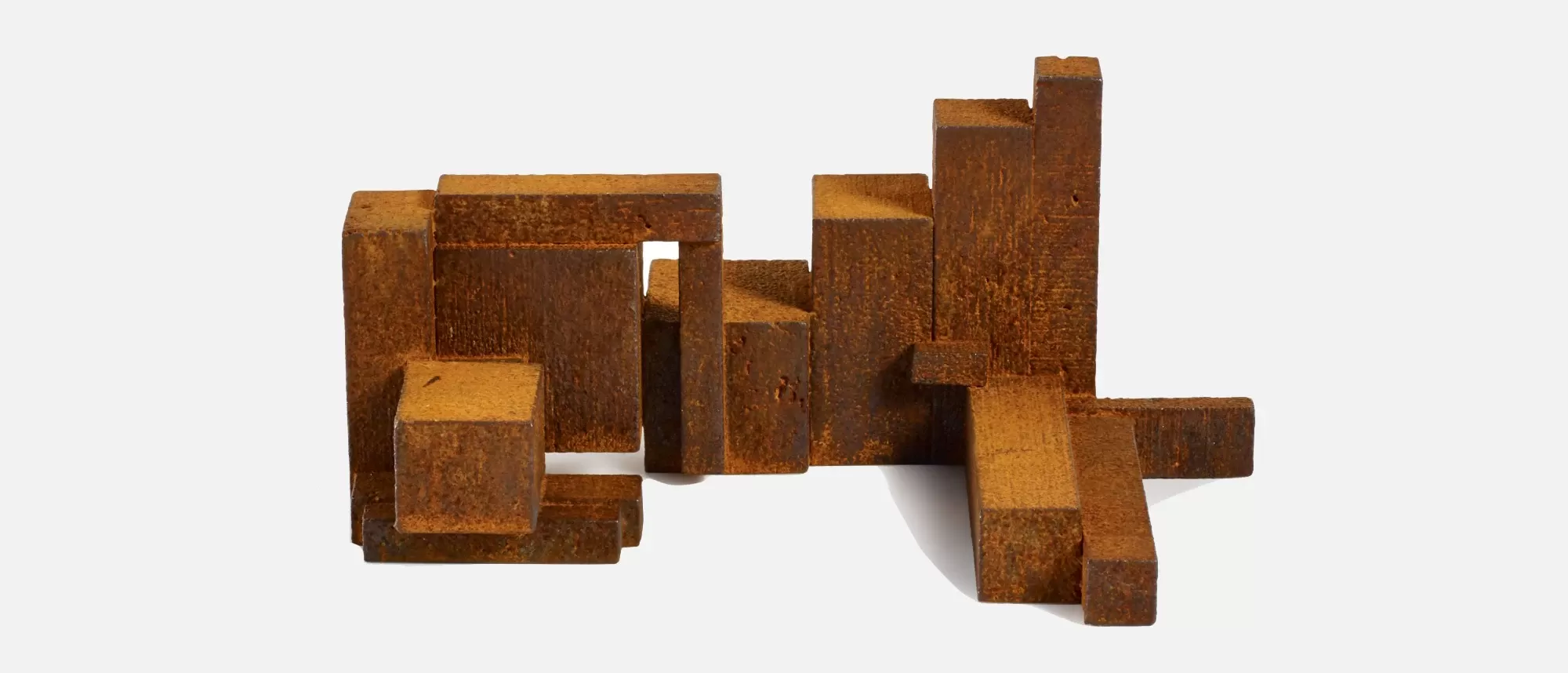 Rest 7 (MEME) II by Antony Gormley
Abstraktes Bild
By Gerhard Richter at Sotheby's Modern & Contemporary Evening Auction
If you only have time to see one work of art this season, it's got to be this masterpiece by German artist Gerhard Richter. Veils of electric red, tangerine orange and lime green ripple through the four-metre-wide canvas, creating a grand crescendo of colour and texture. At first glance, Richter's abstract paintings may not seem to relate to his earlier photo-inspired works, but there are connections. Between the two extremes is a series of works in which he painted images from photographs but blurred them slightly to remove the focus from their subject matter.
Looking at Abstraktes Bild, in the background, one can find the hints of an iridescent scene almost entirely obscured under rich impasto. It's a complex and compelling composition. Eight of Gerhard Richter's top 10 auction results have been for works from the Abstraktes Bild series, with the highest achieving a phenomenal $46.3m in 2015. 1 March 2023
Muliro Gardens (Baboons)
By Michael Armitage at Sotheby's The Now Evening Auction
Recently honoured with a solo exhibition at London's Royal Academy of Art (Michael Armitage: Paradise Edict), Michael Armitage's paintings marry art historical references with contemporary cultural elements from East Africa. Working in London and Nairobi, Armitage produces works that tackle social politics in a visually enthralling display that often blurs the boundary between the mythical and the every day; the real and the surreal. Fun fact: in May 2022, the Royal Mint announced that Michael Armitage would be designing a new £1 coin for the United Kingdom, to be issued later this year. 1 March 2023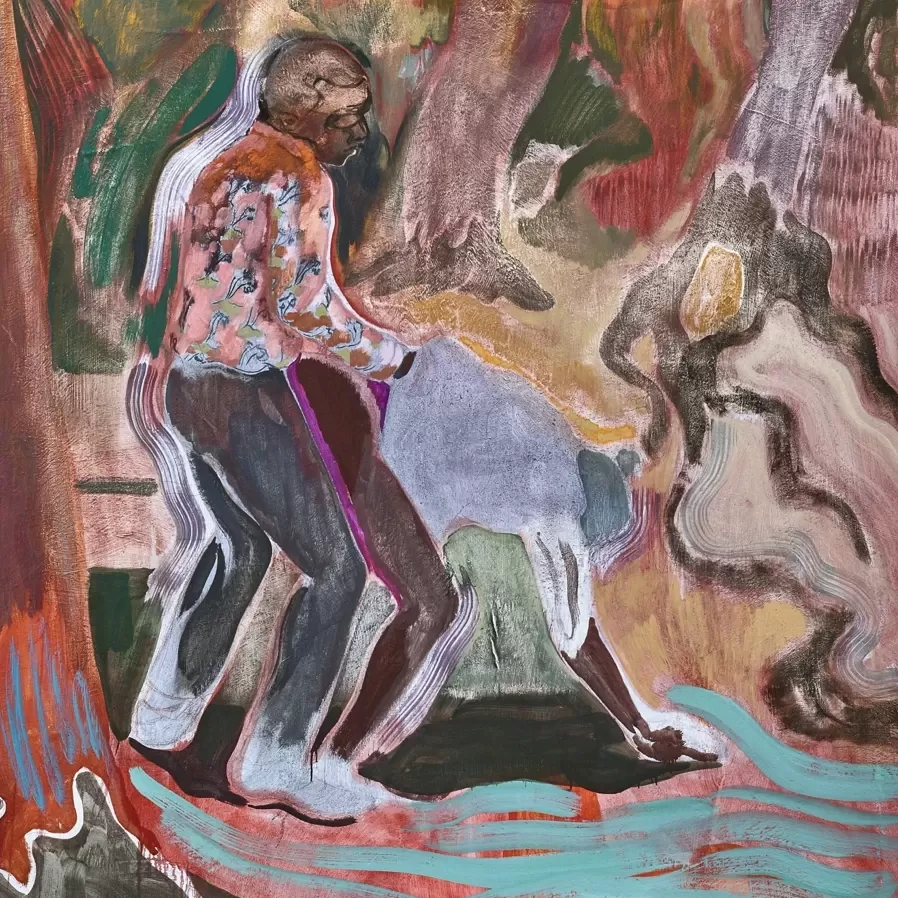 Abstraktes Bild by Gerhard Richter (L) | Muliro Gardens (Baboons) by Michael Armitage (R)
Threshold
By Caroline Walker at Phillips 20th Century & Contemporary Art Evening Sale
There's something so enticing about Caroline Walker's paintings – perhaps the hazy light or the luscious colours. Threshold, from 2014, is an alluring composition that will transport you to warmer climates as you enter the poolside scene of utter calm. The aquamarine blue of the swimming pool glistens in the midday sunlight, and you can almost feel the heat of its rays. Constantly breaking her own auction records, Caroline Walker has been a consistently strong auction performer over the past few years. Most recently, in October 2022, her painting Indoor/ Outdoor sold for over £500,000 at Sotheby's. 2 March 2023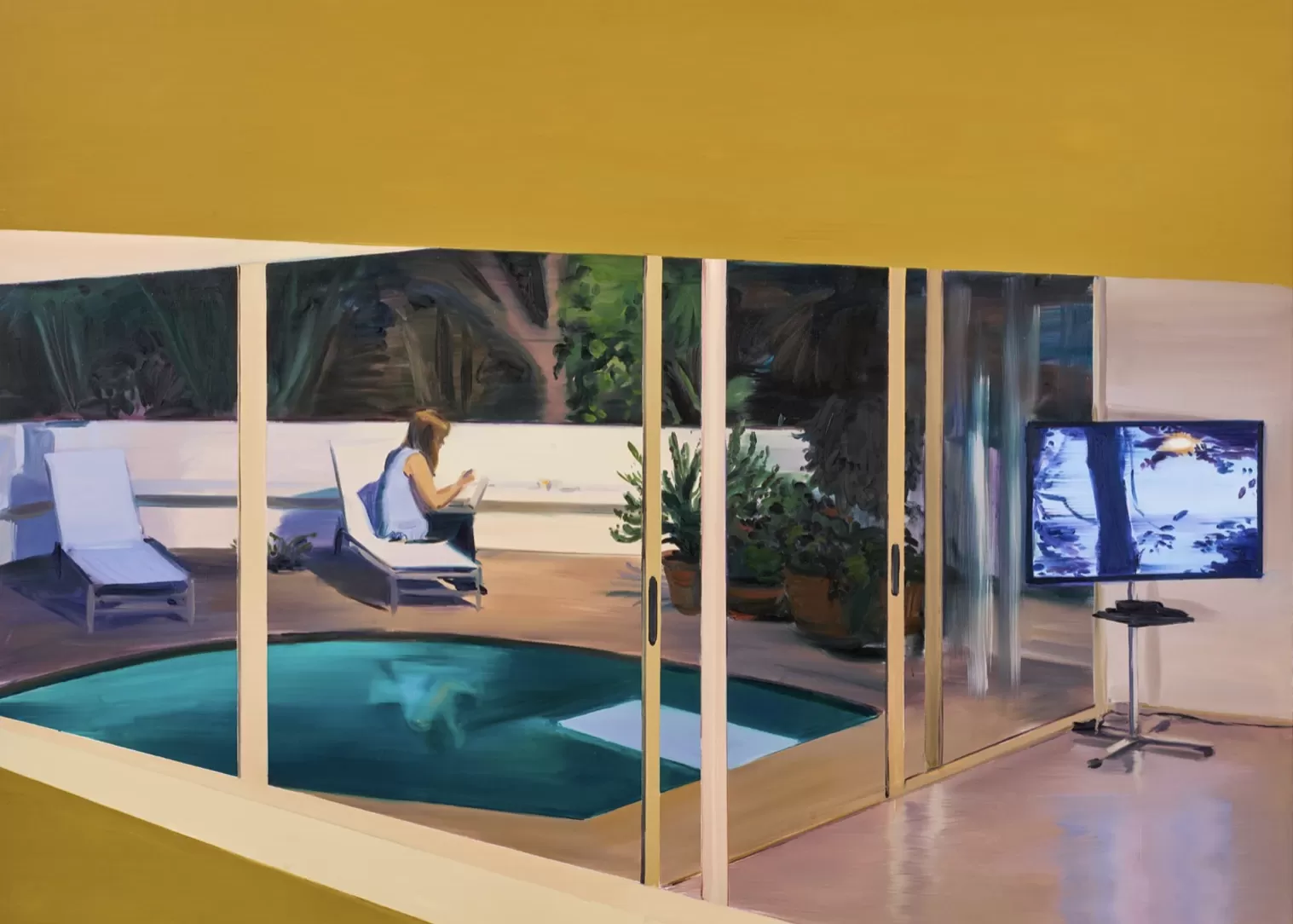 Threshold by Caroline Walker
Split Orbs in purple, ochre, and brown
By Loie Hollowell at Phillips 20th Century & Contemporary Art Evening Sale
This painting is a prime example of Loie Hollowell's practice – featuring clean, aesthetically alluring geometric spheres intercepted by strong lines in a futuristic palette of lavenders and ochres. 'I want my paintings to be experiential. I want them to take the viewer into a phenomenological space of sensual pleasure. I want them to bring the viewer into the present […] and into their own space' within,' she says.
To many, her biomorphic forms bring to mind the undulating curves of American artist Georgia O'Keeffe. Like her predecessor, Hollowell uses abstract shapes to record the female experience, and in this particular example, she dwells on her personal experiences of childbirth. 2 March 2023

Split Orbs in purple, ochre, and brown By Loie Hollowell
For further information about Quintessentially's art programme, please contact your lifestyle manager.