It's come to our attention that tasting menus are very much in vogue. Comprising up to 20 chef-chosen courses, to order one is to be gloriously without choice – as well as allowing you to try as much of a top chef's cooking as possible.
But with almost every restaurant in the capital bringing out its own tasting menu, we've been looking for those that stand out. So, we've compiled an edit of the capital's most unusual menus to suit all tastes – steak and sushi, patisserie and champagne, or a nine-dish tour through West Africa.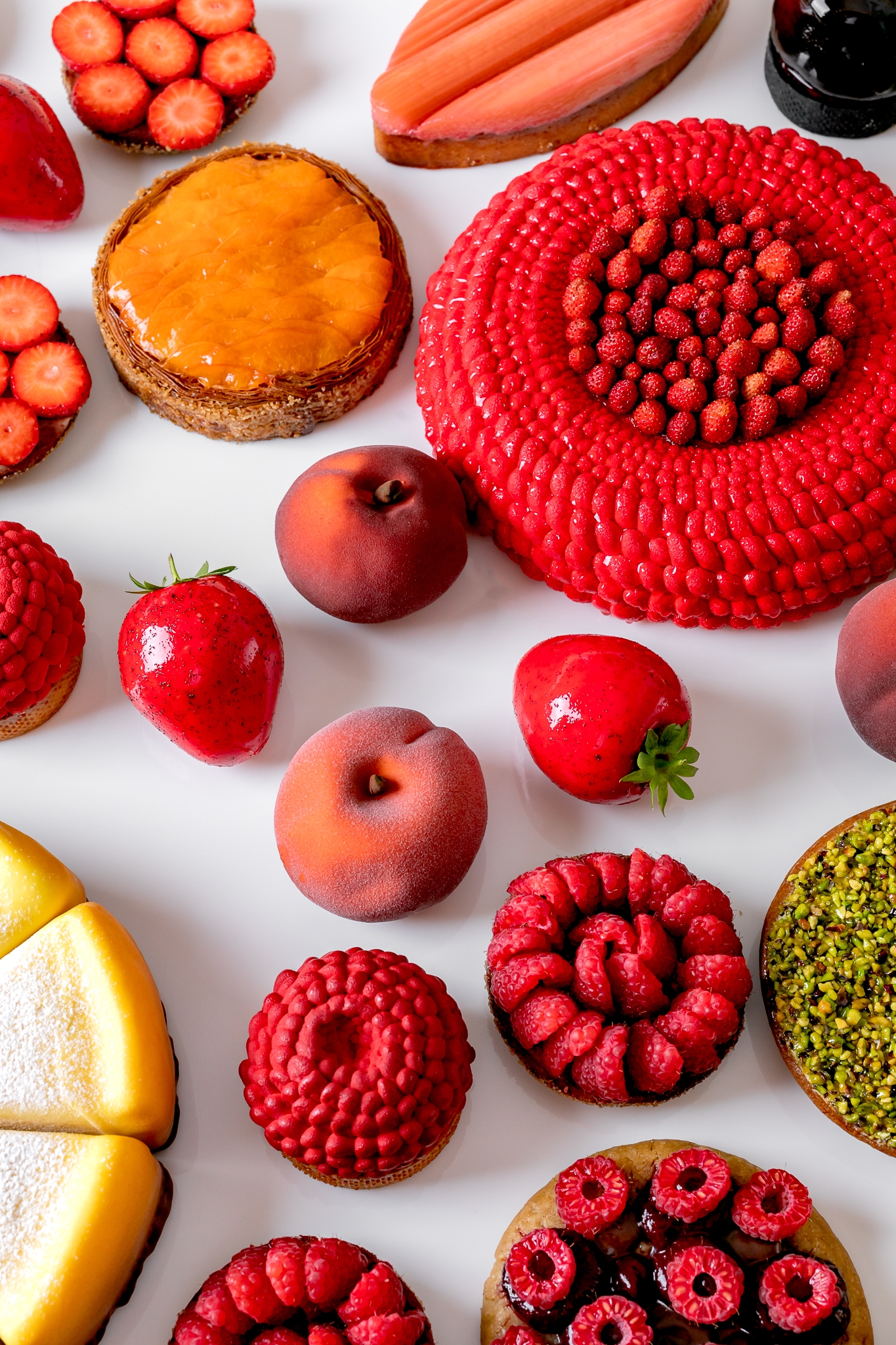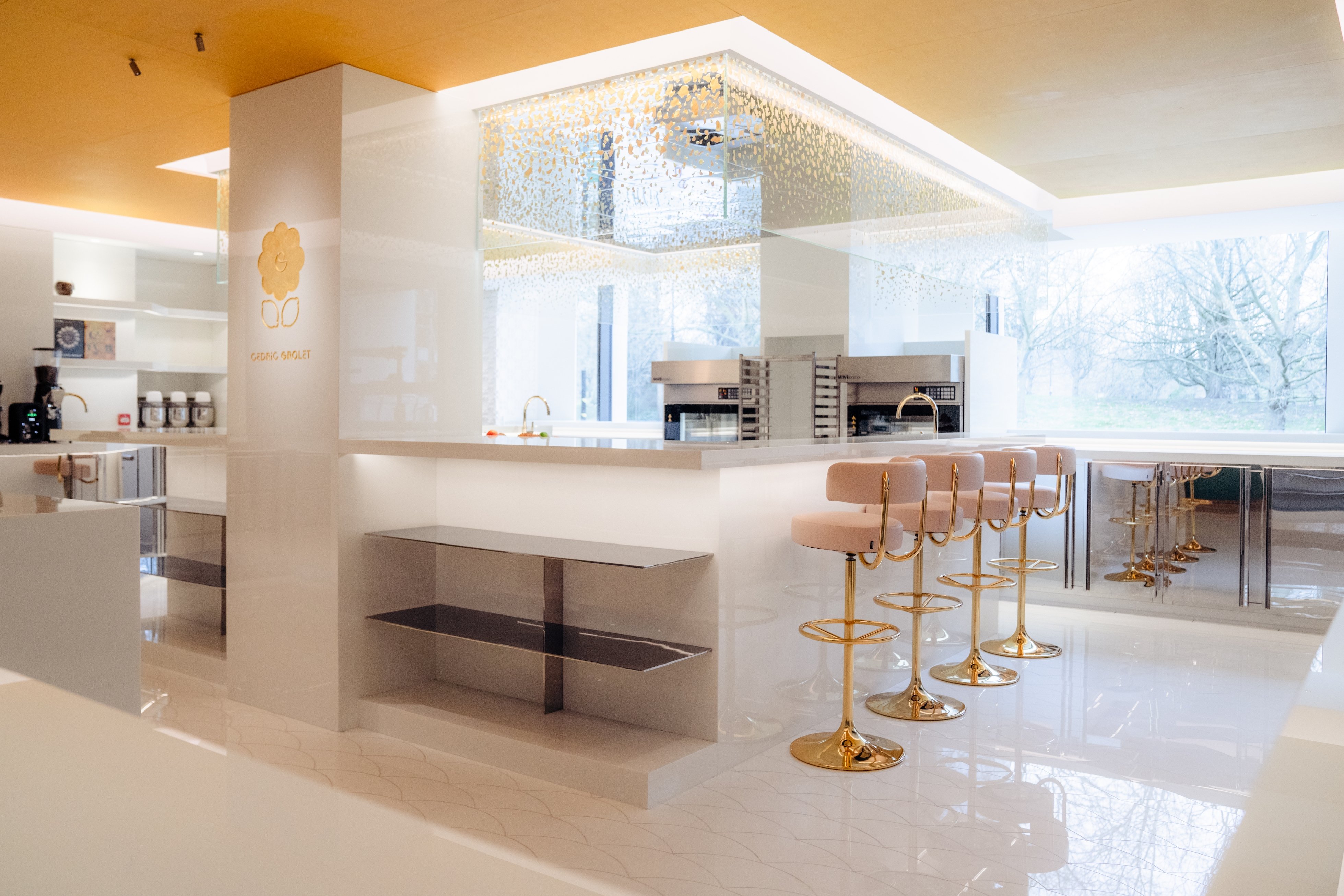 Cédric Grolet; images Calvin Courjon
Cédric Grolet at The Berkeley
Patisserie
It's a bold move for a Frenchman to reinvent the British scone, but if anyone can pull it off, it's Cédric Grolet. The world's best pastry chef has a counter at The Berkeley which offers a tasting menu – or 'goûter' – that's all about pastry. Like a chef's table, just eight guests are seated around the counter to watch seven of Grolet's signatures come to life. We loved the hollandaise-doused croissant Benedict which is, without exaggeration, one of the best breakfast items we've had in a while. There's also rosé champagne, personalised menus, and the aforementioned scones, which are stuffed with marmalade and crunchy toppings – with not a dot of cream in sight.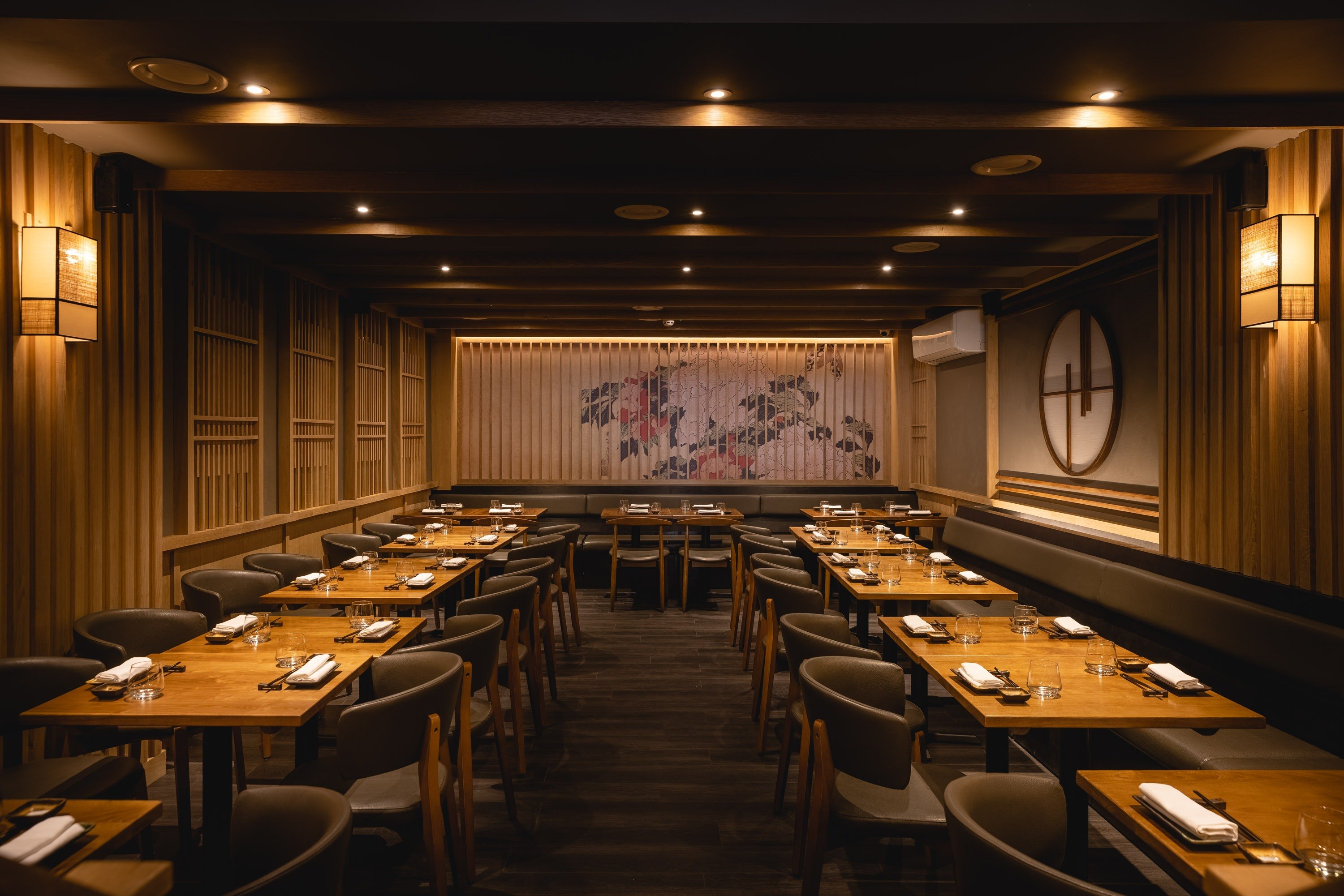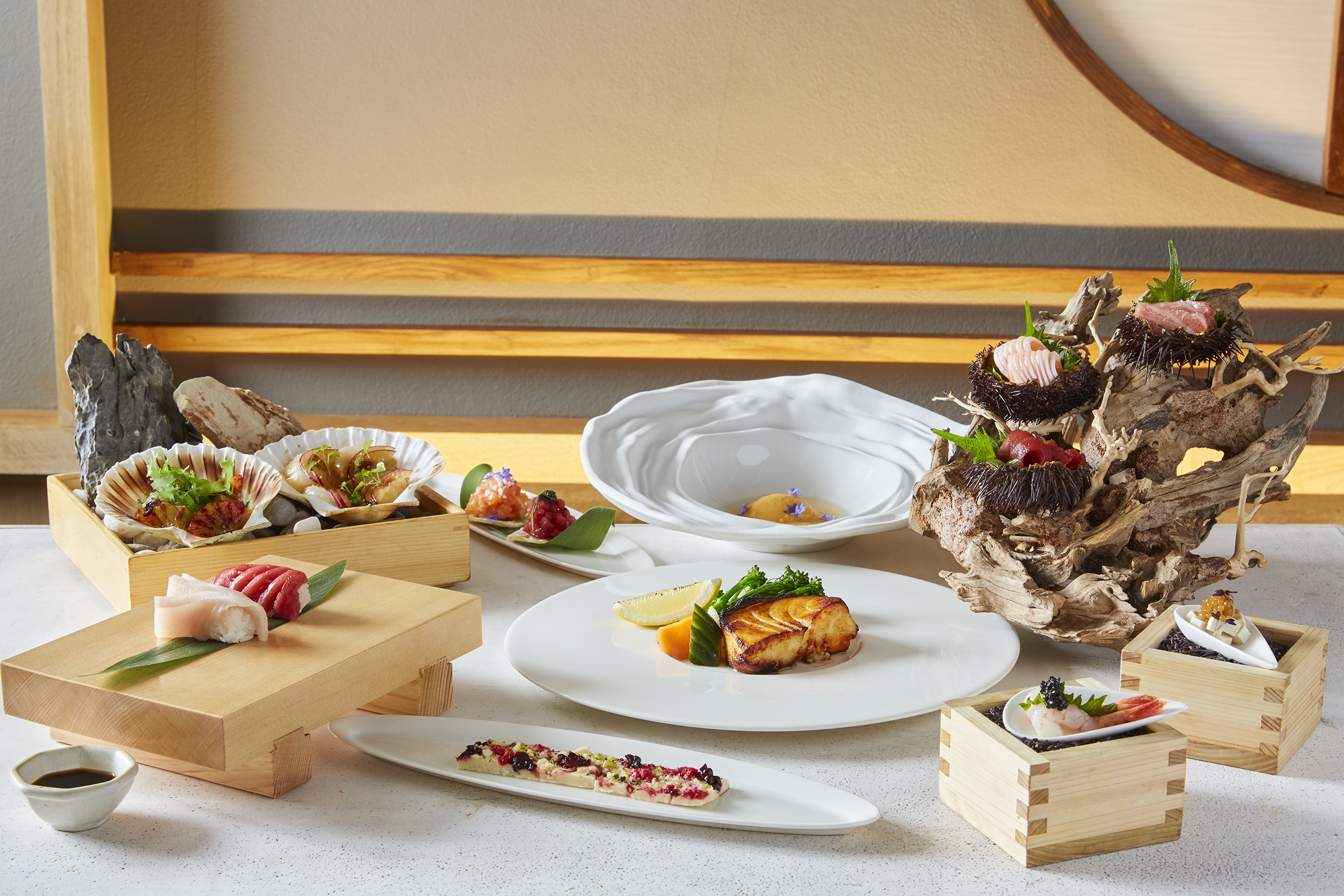 RAI
RAI

Steak & Sushi
This Anglo-Japanese restaurant offers an alliterative triple threat of sushi, sake and steak. Its seafood and wagyu tasting menu is ten rounds of omakase-style small plates, each of which can be paired with matching sake. Ingredients are of the highest calibre, whether root-fresh wasabi, five-year, barrel-aged soy, or – bizarrely – a 60-month parmigiana, which is grated over salmon tartare. Raw fish and cheese? It shouldn't work, but it does – a testament to the fourth and final piece of this alliterative puzzle: skill.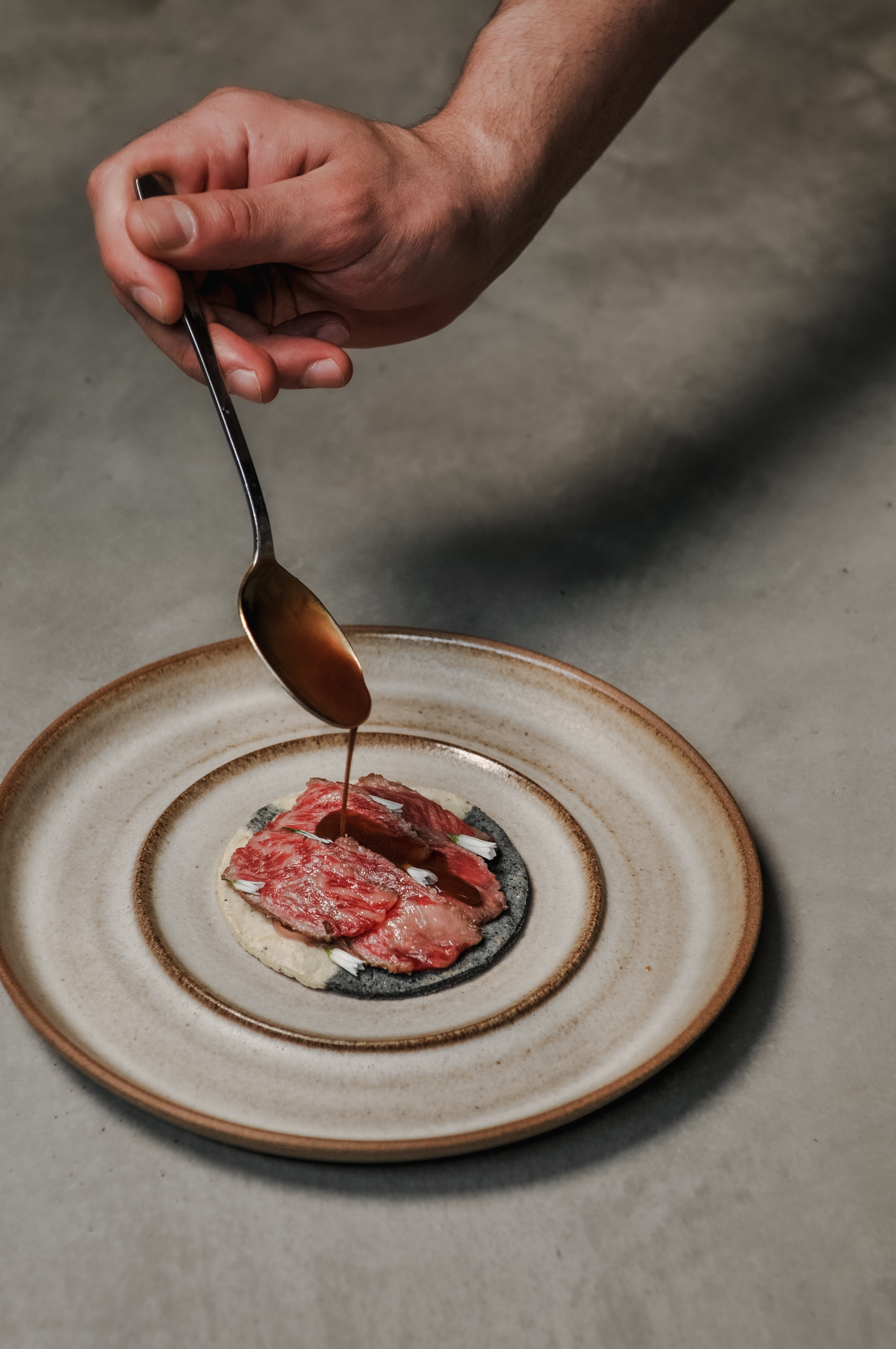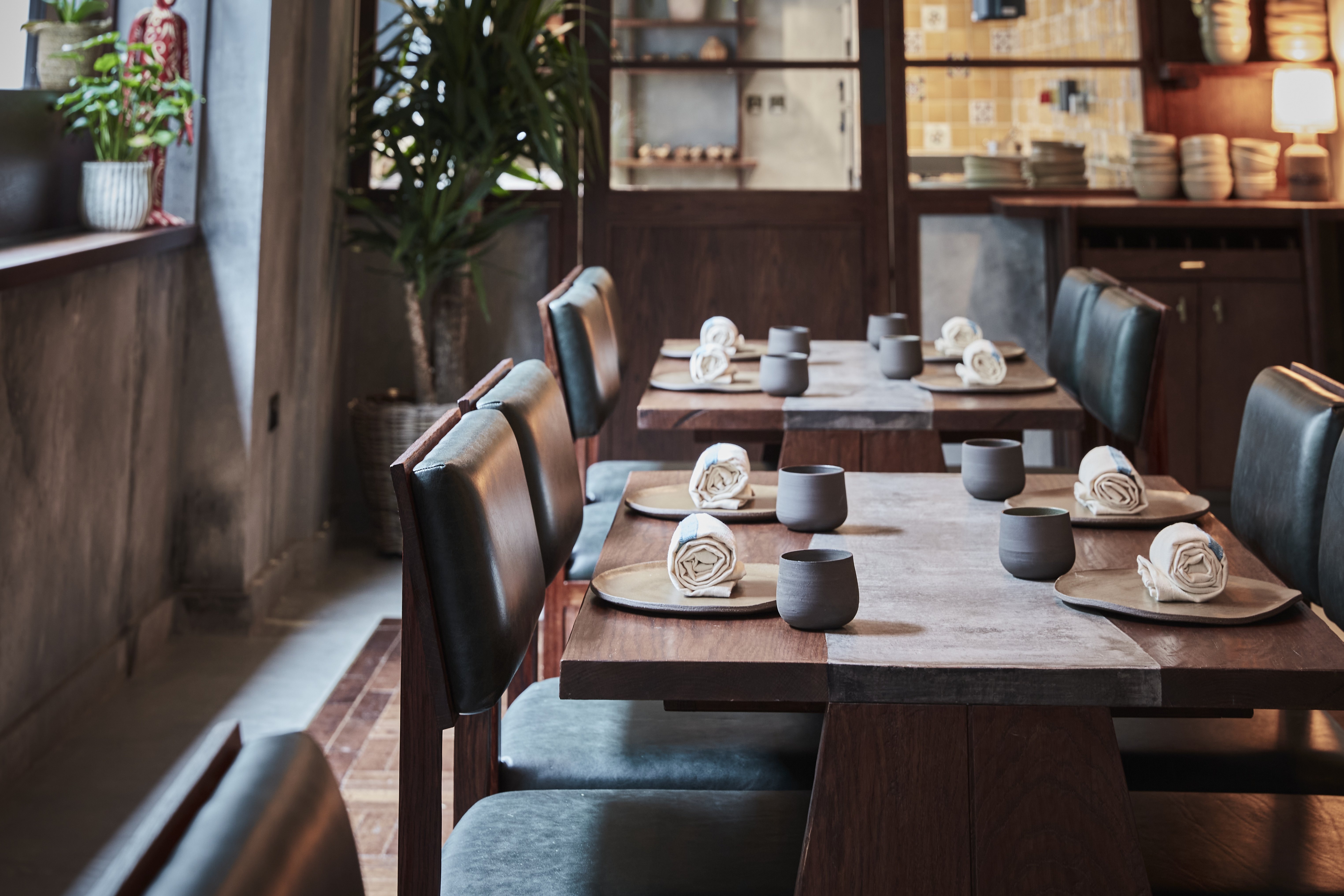 KOL; images Eleonora Boscarelli and Charlie McKay
KOL
Mezcal
By now, most have heard of KOL – the upscale Mexican eatery that recently won its first Michelin star. Tasting menus are the order of the day here, with six or nine courses to choose between, and the only other choice to make being surf or turf for mains (we recommend the octopus). Where things get interesting, however, is the mezcal pairing. KOL's Mezcaleria is stocked with over 100 mezcals, with one matched to each course by Head Sommelier Anthony Gopal. "We use the pairing to show off the massive spectrum of styles and flavours within the agave world", he says. "While Santiago's food works incredibly with bright, fresh wines and cocktails, the mezcal pairing offers a deeper immersion in Mexico's culinary and cultural landscape".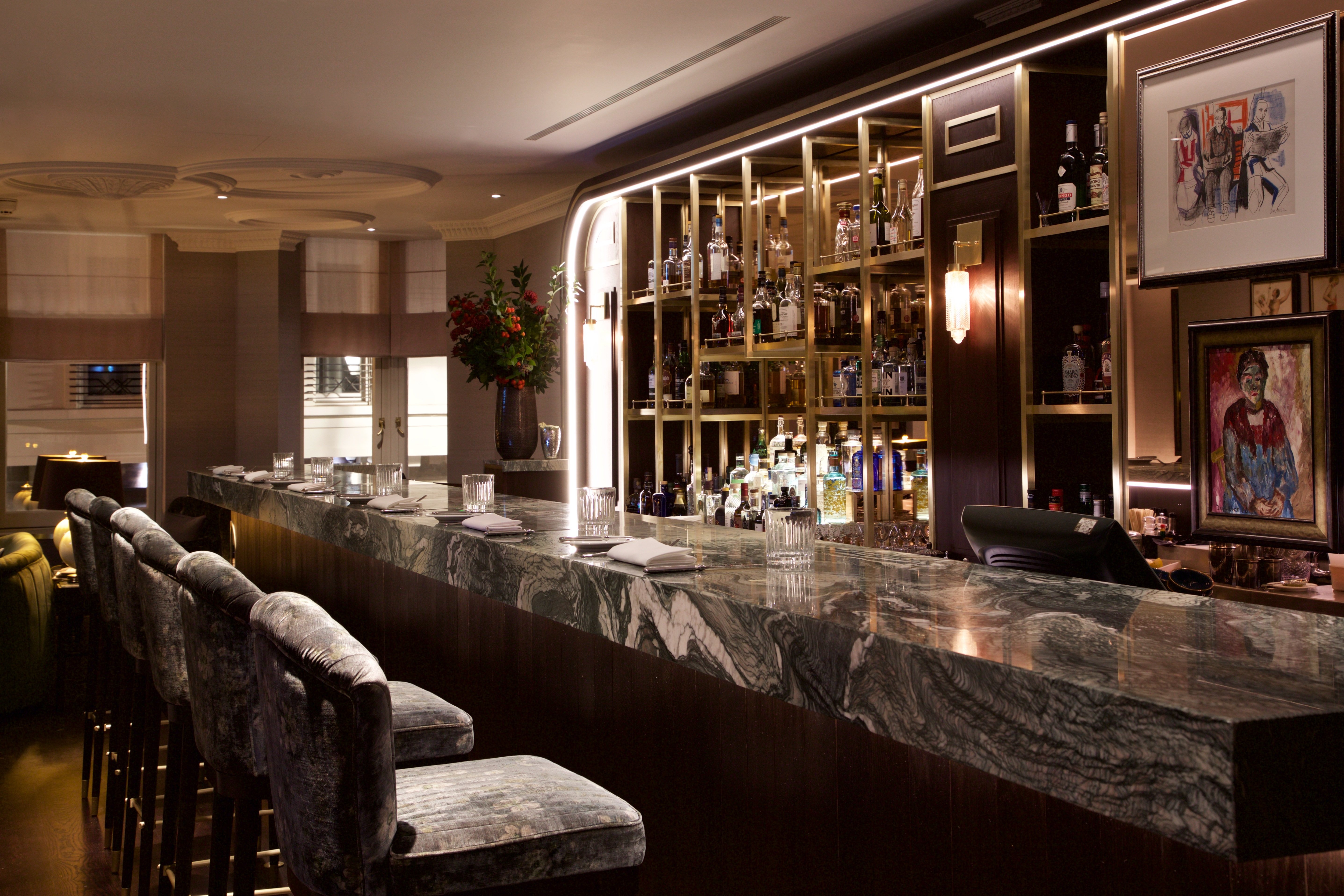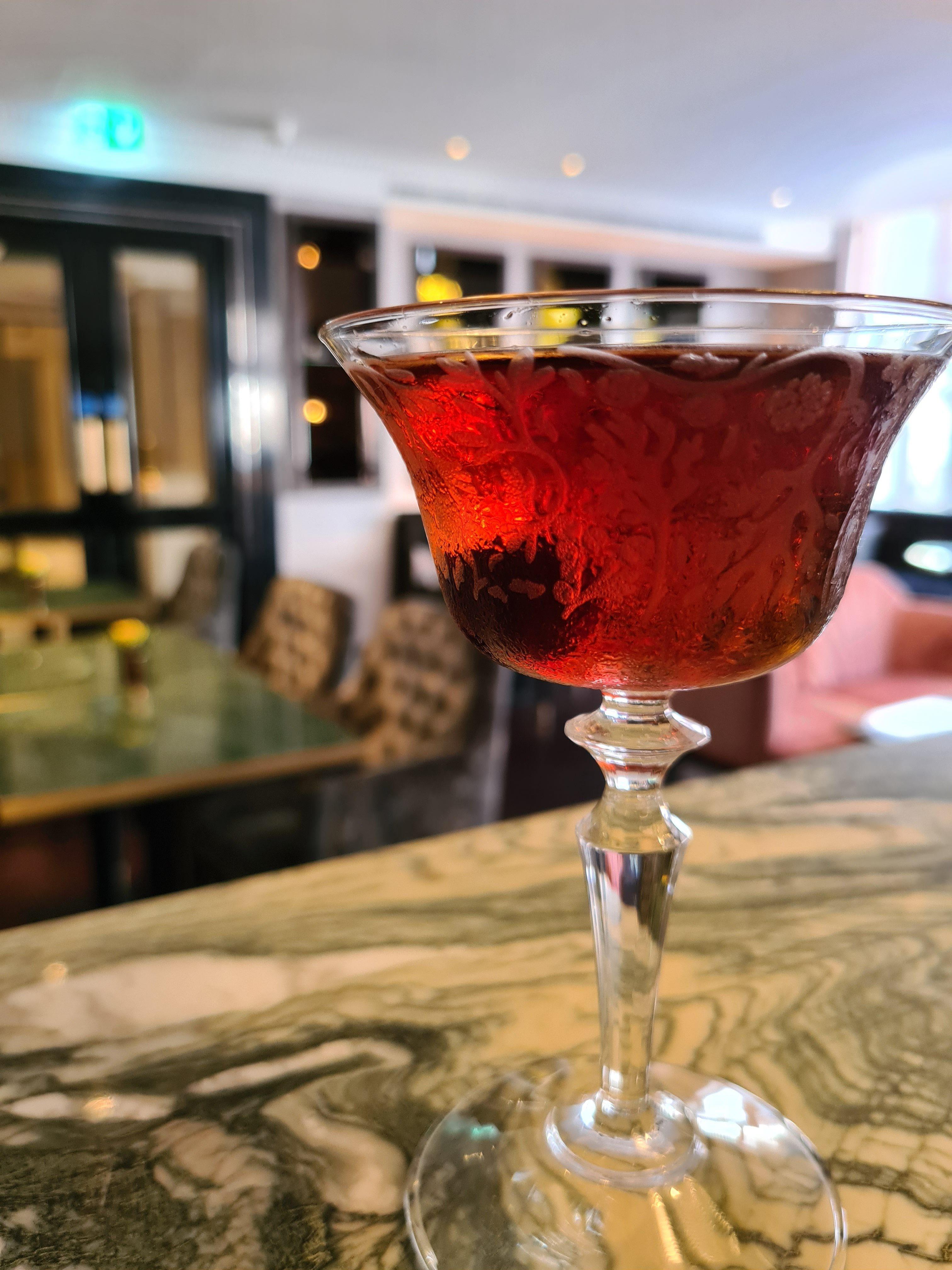 1857 at St James's Hotel & Club 
1857 at St James's Hotel & Club

Port
Wine tastings are prevalent throughout the capital, but port tastings? In much shorter supply. One of the best is tucked down a quiet cul-de-sac at St James's Hotel and Club. Inside, art-crammed walls and squashy velvet armchairs are reminiscent of an eccentric uncle's home, with the extensive port collection to match. Begin with a vinous cocktail – a white port sour is a refreshing, summery choice – before settling in for a sommelier-led, personalised port tasting, which could include a rare Graham's 1882 Ne Oublie. Creative bar snacks balance the wines' richness with salty bacon French toast and mini salmon tartare.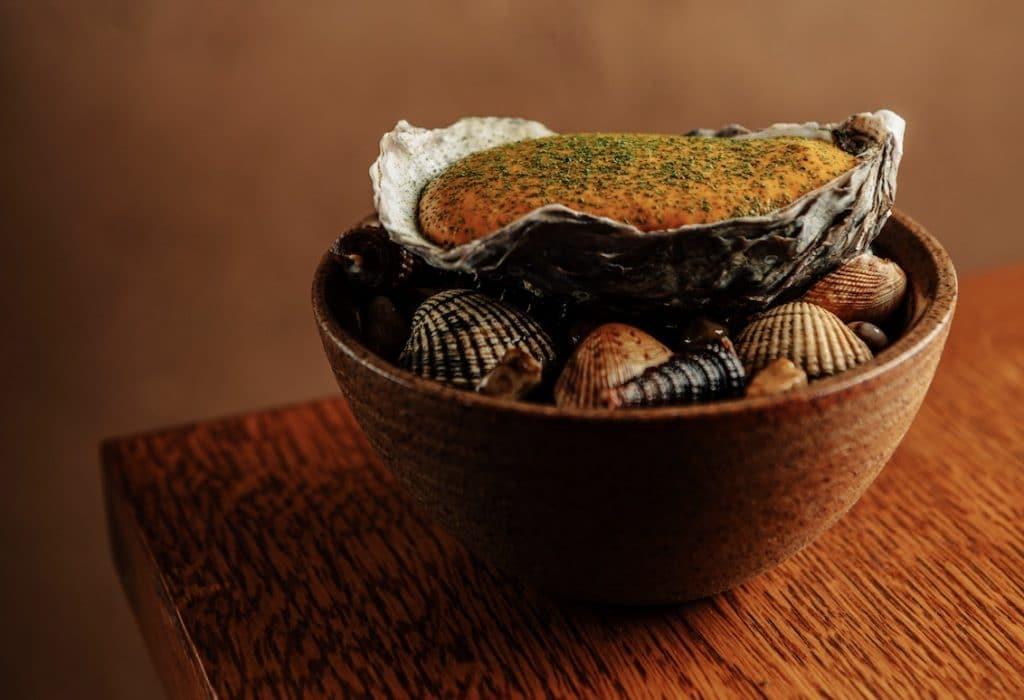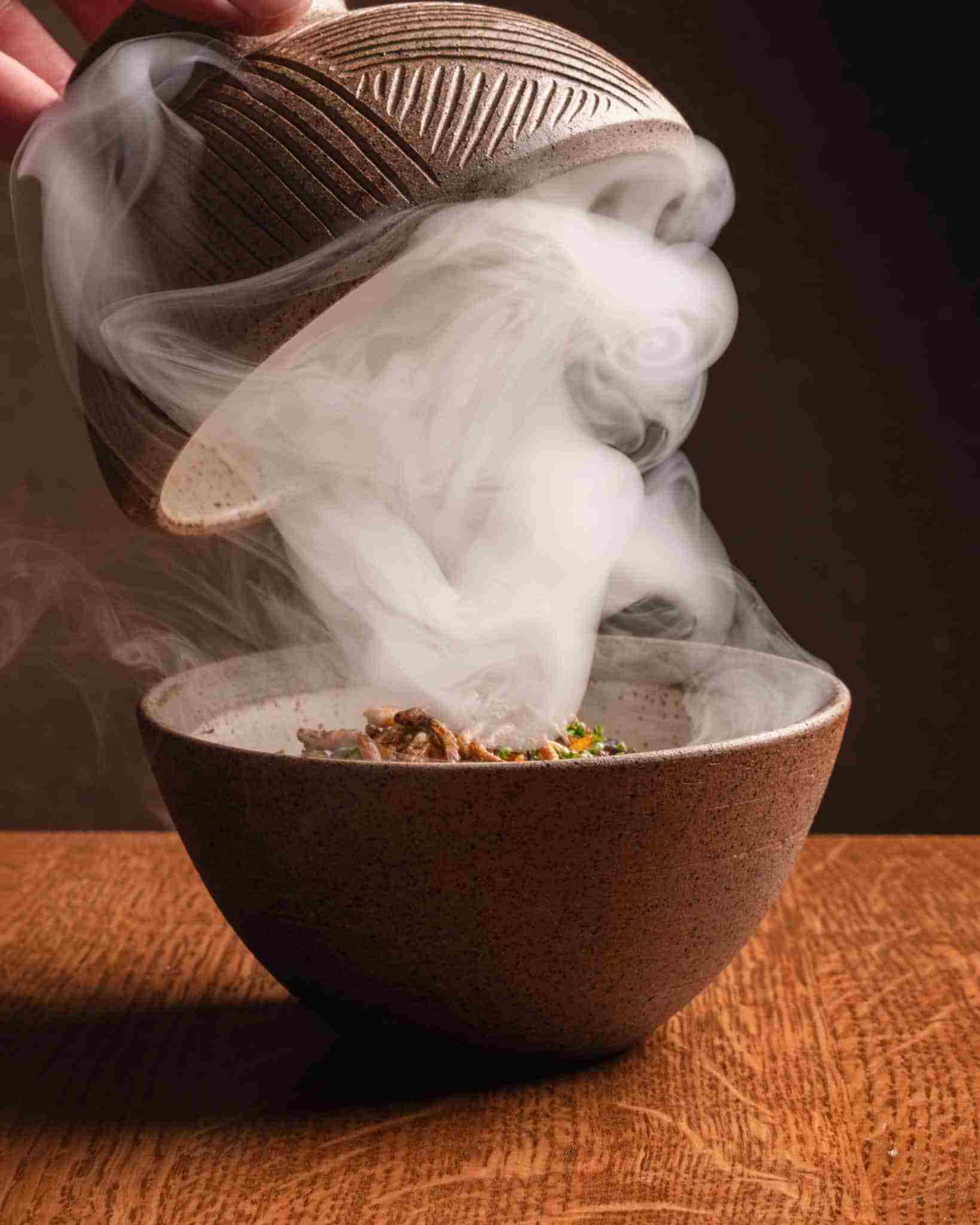 Akoko; images Food Story Media Ltd
Akoko

West African
There are many great West African restaurants in the capital, but Akoko qualifies as one serving tasting menus only. It's a fast-paced seven-to-nine courses set amongst chocolate-brown walls and sunset-style lighting, where dishes sizzle with spice and are served with aplomb. Jollof rice arrives, quite literally, in a puff of smoke, whilst Gambian oysters arrive on a bed of seashells. The best dish, however, is its simplest: tender lamb skewers served with a dusting of spices.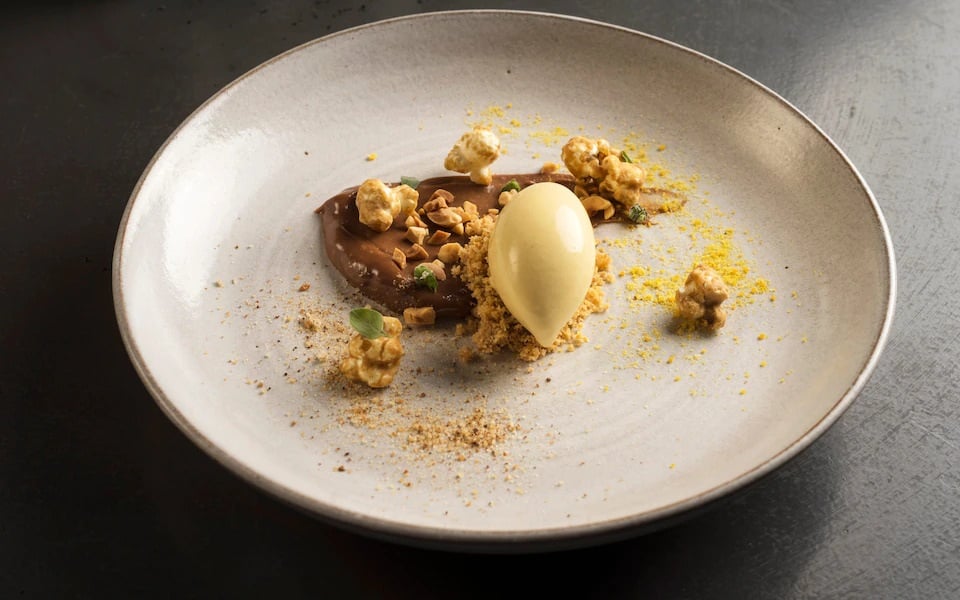 Pidgin; right image by Geoff Pugh
Pidgin

No repeats
We can't tell you what's on the menu at Pidgin, which is precisely the point. In its six years of operation, the team has never repeated a single dish in its weekly rotating menu. We can tell you that the four courses can be described as Modern British, interiors are beautifully plain – think long white walls and hints of copper – and there are just 26 bentwood seats. Judging from past iterations, you might have something like grilled turbot and whipped salt cod, masala lamb, and rye sponge cake.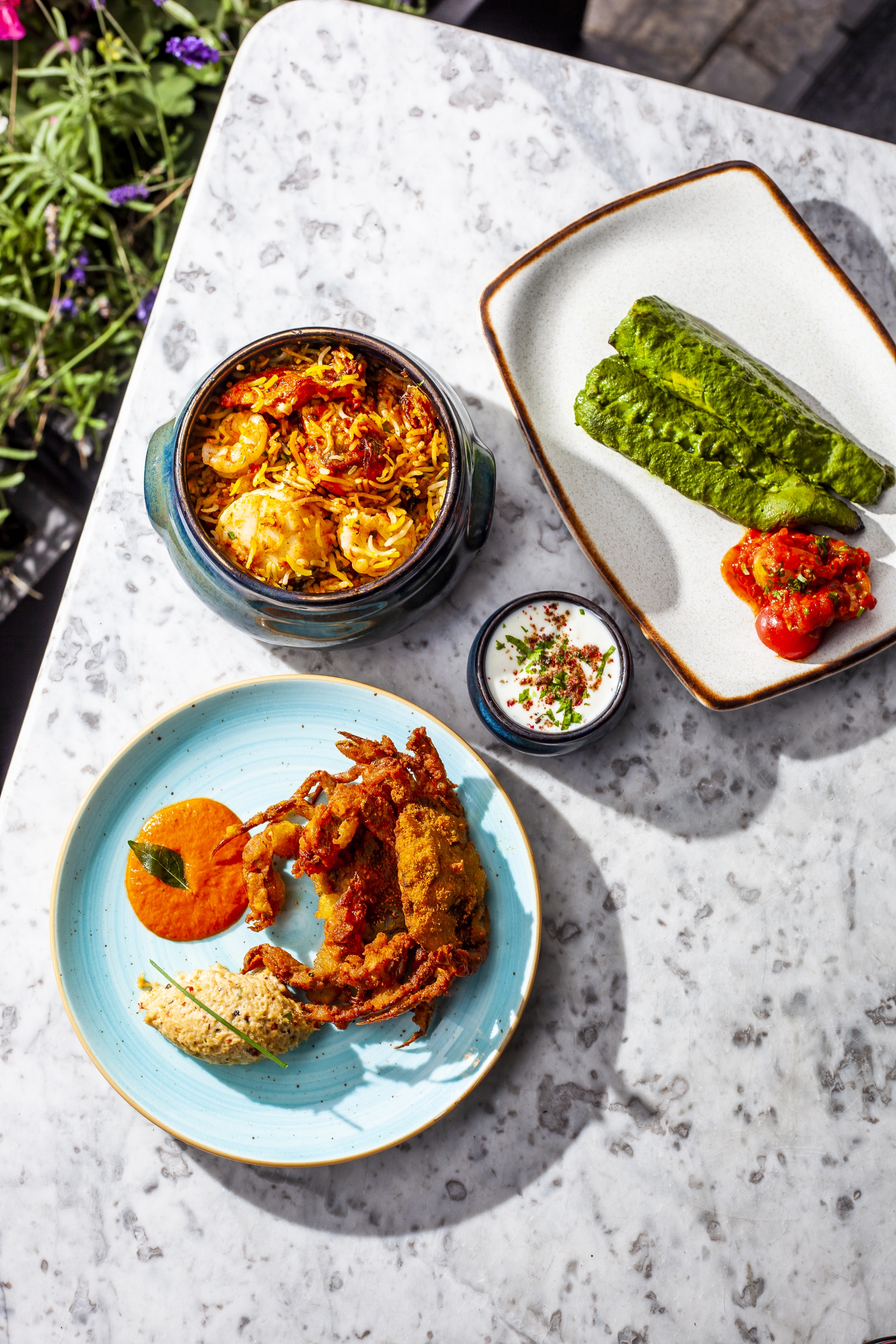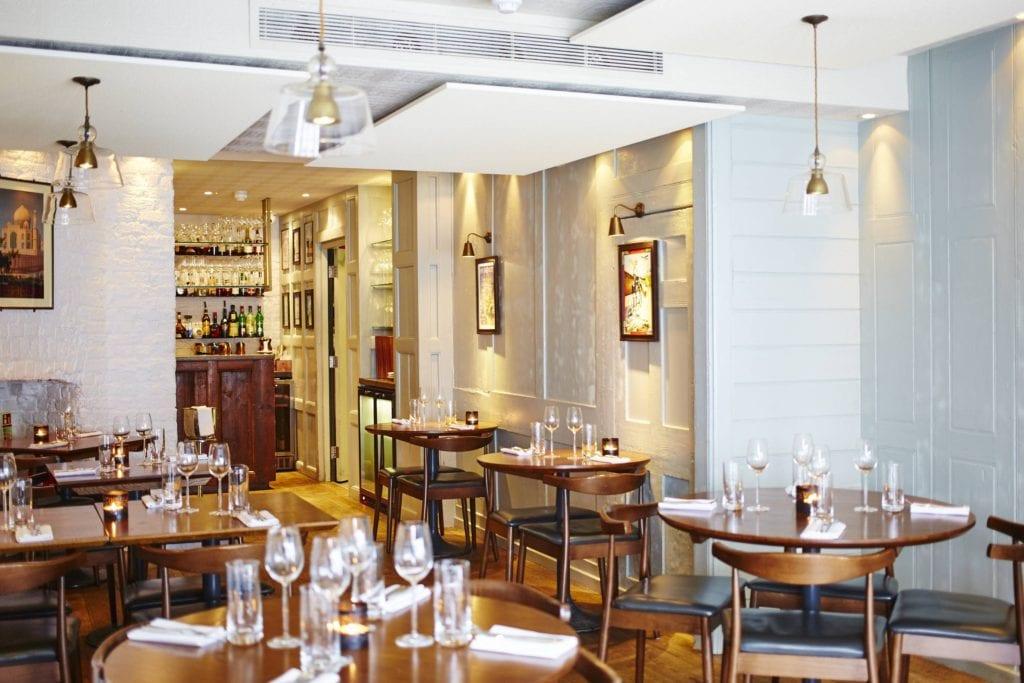 Trishna
Trishna

Coastal Indian & Unique Wines
To get introductions out of the way: Trishna is the Michelin-starred older sibling to Gymkhana and offers a southwest Indian tasting menu in relaxed environs. Now, let's talk about the wine. The extensive list satisfies even the most discerning oenophile. Throughout summer, a series of wine events have been designed to complement Trishna's tasting menu in unusual ways (such as an all-Riesling pairing on 23rd July). To eat, seafood is the star of the five-course tasting menu; the Telicherry squid is excellent, as is the tikka-spiced salmon.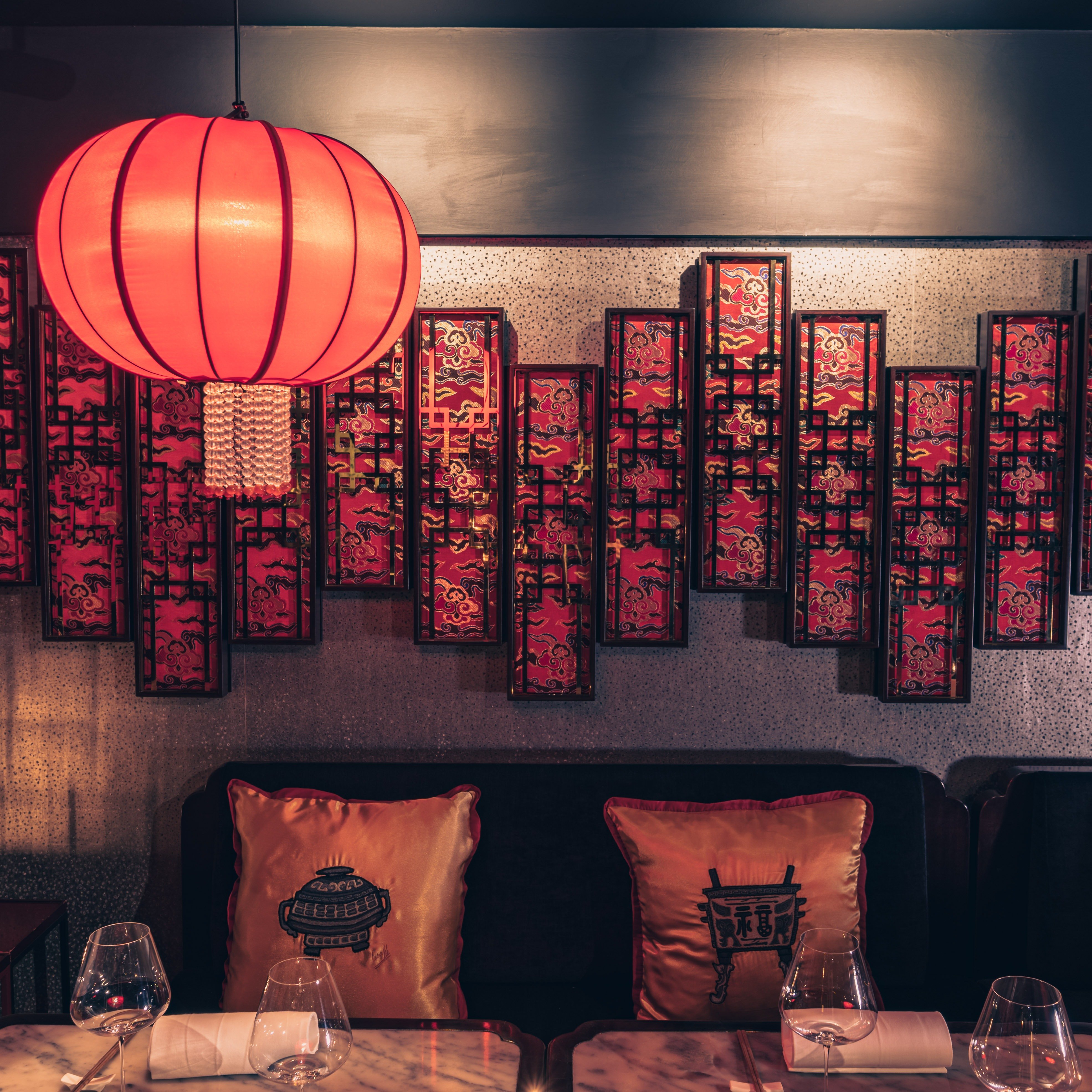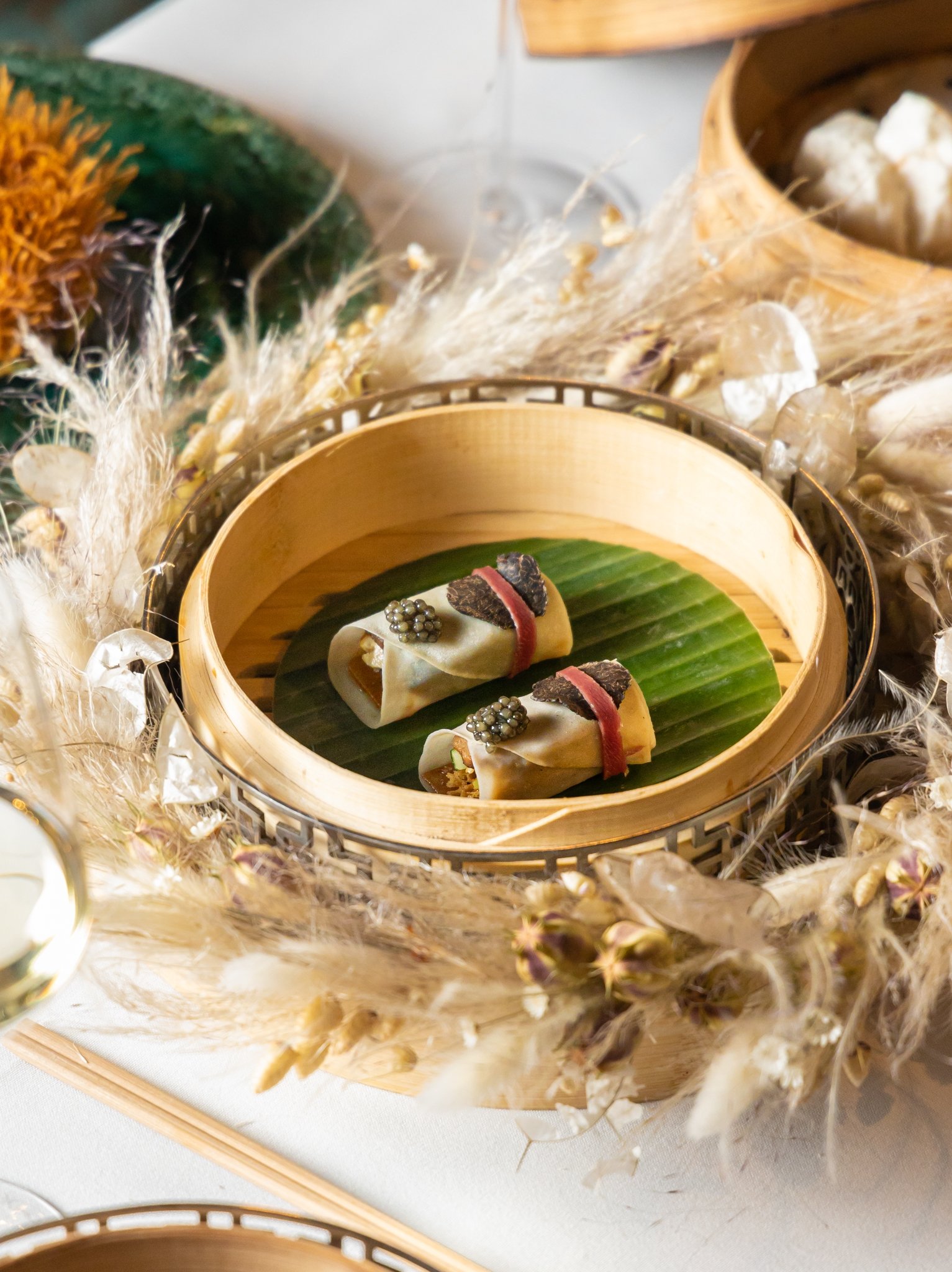 A. Wong; images by Murray Wilson and James Gillies
A. Wong

Chinese
Andrew Wong is so passionate about Chinese cuisine that he's become an official research associate at London's School of Oriental and African Food Studies. His latest tasting menu, 'Five Moments', launched on 1st February and has been meticulously designed to bring people together. Anthropology-wise, it's based on the ancient Confucian ritual of grouping in fives, which translates into – you guessed it – five courses all designed to share. Highlights include braised suckling pig served with purple rice and plump pork dumplings topped with curls of crackling.
To make a booking at one of the above restaurants, please contact your lifestyle manager.