What does travel look like now?
As the world inches back to some semblance of (new) normality, front of mind for us all is if, when, how we can travel. Starved of our typical jet-setting activities, collectively, we're desperate to venture out and see things again. Unfortunately though, despite some border restrictions having been lifted, things aren't simple just yet. Our resident expert, Leisure Director Sam Mullen, gives us the latest.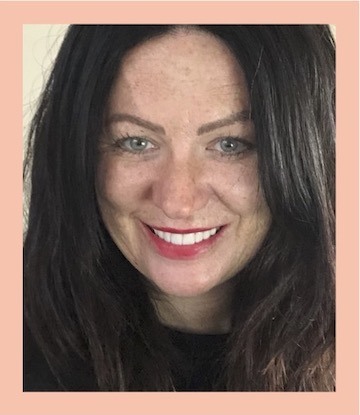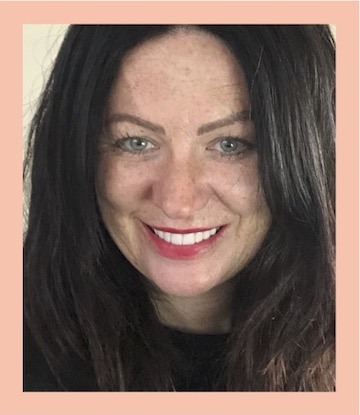 Sam Mullen
Rethink this summer's beach holiday…
'We are finding that many of our preferred UK options, in particular for classic countryside destinations such as the Cotswolds and Hampshire, as well as coastal destinations, have been fully booked for months – it's easy to forget that we've been living within the pandemic landscape for 15 months now, so many people followed advice a year ago and booked UK holidays for this summer back then. That said, a UK getaway is still possible! Instead, we're encouraging travellers to consider some of our beautiful cities and show them some love. With so many people at the beach and in the country, our cities can feel emptier and more relaxed.

We really like University Arms, Cambridge; Bath is another beautiful city with gorgeous countryside close by and a vibrant and picturesque city centre. We love staying at Royal Crescent Bath. Likewise, we are huge fans of Edinburgh and love The Balmoral. Our tips for the North are to take a city break in York and stay at The Grand or explore Manchester for some urban cool – we absolutely love Dakota.'

Airlines are constantly working hard to improve their processes.
Improvements are being made to cabin air systems all the time, and many now use HEPA (high-efficiency particulate air) filtration. IATA (the International Air Transport Association) echoed this, saying, 'The risk of catching an infection on an aircraft is typically lower than in a shopping centre or office environment.' But that said, there is no escaping the fact you will be in a stationary environment amongst other people's company, so there are other options if you feel iffy about flying. 'We can look at private jets or destinations reachable by train or car from your country of origin for more exclusive travel,' Sam says. 'Independent villas are a great option, as is your own solitary yacht charter. Our team is quite experienced with these types of travel and can source these options with as much flexibility as possible regarding rebooking – however, it's important to bear in mind, rebooking is by negotiation with the owner and ultimately dependent on them.'
A road trip is another great option if you're feeling uneasy about air or even train travel. From the safety of your own vehicle, take to the open road and see many things otherwise not possible. 'From the UK, road trips throughout Scotland that explore the Scottish Highlands, beautiful castles and whisky distilleries are proving popular,' Sam relates. The US is famous for road trips, particularly through California, and if you're in Europe, a drive is a perfect way to explore various wine countries or the different coasts.
A travel advisor is more important than ever.
The pandemic with its ever-changing rules and regulations have dramatically changed the travel industry, in ways both expected and not. Sam says, 'A typical request takes approximately seven times as long to fulfil as it did pre-March 2020. We essentially have to look at each booking individually, so the client has all of the information upfront; therefore, we rely on our very experienced and skilled team more than ever now to help navigate this complex new booking process.' Unfortunately, there is no way to avoid the reciprocal effects of last-minute changes to government guidelines or testing requirements, and there are no shortcuts. 'Traveling and booking travel is no longer straightforward as it used to be. Tests and forms and entry regulations are more lengthy, and part of our role is staying abreast of the latest to best inform clients and point them in the right direction to understand testing requirements and general particulars about their destination.'
Looking optimistically toward the future…
Planning and foresight are still key to the game, unreliable though they may be. 'We will endeavour to present the most flexible options to our clients to enable them to think about future plans in the safest and most efficient way possible,' Sam says. Fortunately, with so many of us so desperate to get away, many clients are booking trips for the months and years to come. 'Several European clients seem to be interested in travelling during autumn and winter seasons in the Northern Hemisphere, particularly to the Indian Ocean, Caribbean, and UAE. If one of these destinations is on your radar, potentially, we'd encourage you to book sooner rather than later as demand is already high. However, we have a plethora of wonderful options across many destinations, which we can talk through. There will always be somewhere to go!'
It's important to acknowledge that whilst things still feel pretty uncertain, many strides and successes have been made with the vaccine rollout, so we're cautiously optimistic about more and more destinations becoming possible. The benefits of looking forward are twofold; for our own sanity to know holidays are again on the horizon and support the local travel and tourist industries that have been so devastated over the past year – helping everyone once again get on their way.
To book a holiday or for more info, please contact Quintessentially Travel.