While a toothbrush, universal plug and spare towel may be essentials when packing your suitcase, including some of the latest travel gadgets can make your trip much more enjoyable. Convenient, fun and designed to optimise your wellbeing, the newest travel gadgets will enhance your journey from start to finish and are compact enough to pop into your hand luggage.
In this edit of best travel gadgets for 2022, we've included a range of devices to entertain, pamper and make your trip run smoothly. Choose from the best earbuds to block background noise on a plane and a handy Bluetooth device that allows you to use your headphones to enjoy in-flight entertainment. We've also included a device that will enable you to keep track of your luggage via your smartphone, a compact facial enhancer to refresh your skin after a long-haul flight and more. And while you're prepping for your journey, why not take a tip on how to pack from experienced KLM Pilot Jonathan Franklin.
Apple Airpods Pro, £239
Team Apple Airpods Pro with your smartphone, tablet or computer and you can listen to podcasts and music as well as take calls. Active noise-cancelling technology means that any background chatter on the train or plane you're travelling on will be blocked out, so you can enjoy audio with impressive sound quality. When you need to talk to someone nearby, you can simply press and hold the force sensor on the Airpod and switch to transparency mode to let in the outside sound. The in-ear headphones have built-in 'spatial audio with dynamic head tracking' for a three-dimensional listening experience as you turn your head, making them great for playing your favourite music. It means you can enjoy every note with clarity – from the low bass notes to the crisp high notes. You can choose from flexible silicone tips in three different sizes to get the best fit, so they don't fall out, and with vents that help to equalise pressure in your ear, you probably won't even notice you're wearing them.
AirFly
Twelve South AirFly Pro Bluetooth Transmitter, £55
This is an excellent gadget to have on hand when you want to connect two devices wirelessly whilst flying, driving, in the gym and more. The Twelve South AirFly Pro Bluetooth Transmitter will allow you to use your own personal headphones to enjoy the in-flight entertainment by simply plugging it into the aeroplane system and linking up via Bluetooth. You can connect your headphones to this little device in the same way as you would pair your headphones with any other wireless device such as your smartphone. You can also use it in the car to send audio from your iPhone to the car's sound system. This is particularly handy when you want to stream directions from a navigation app to the sound system of the rental car you're using on holiday.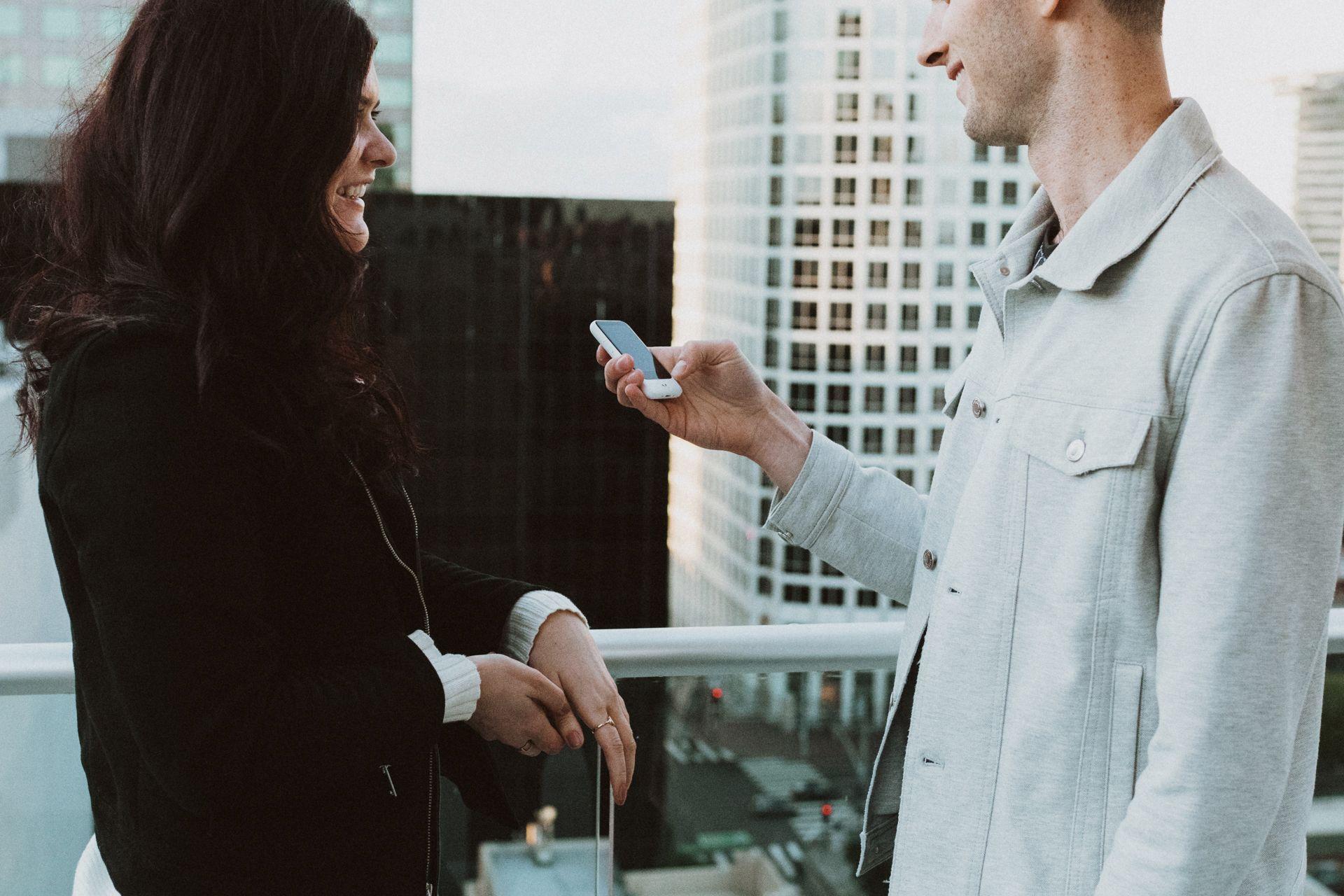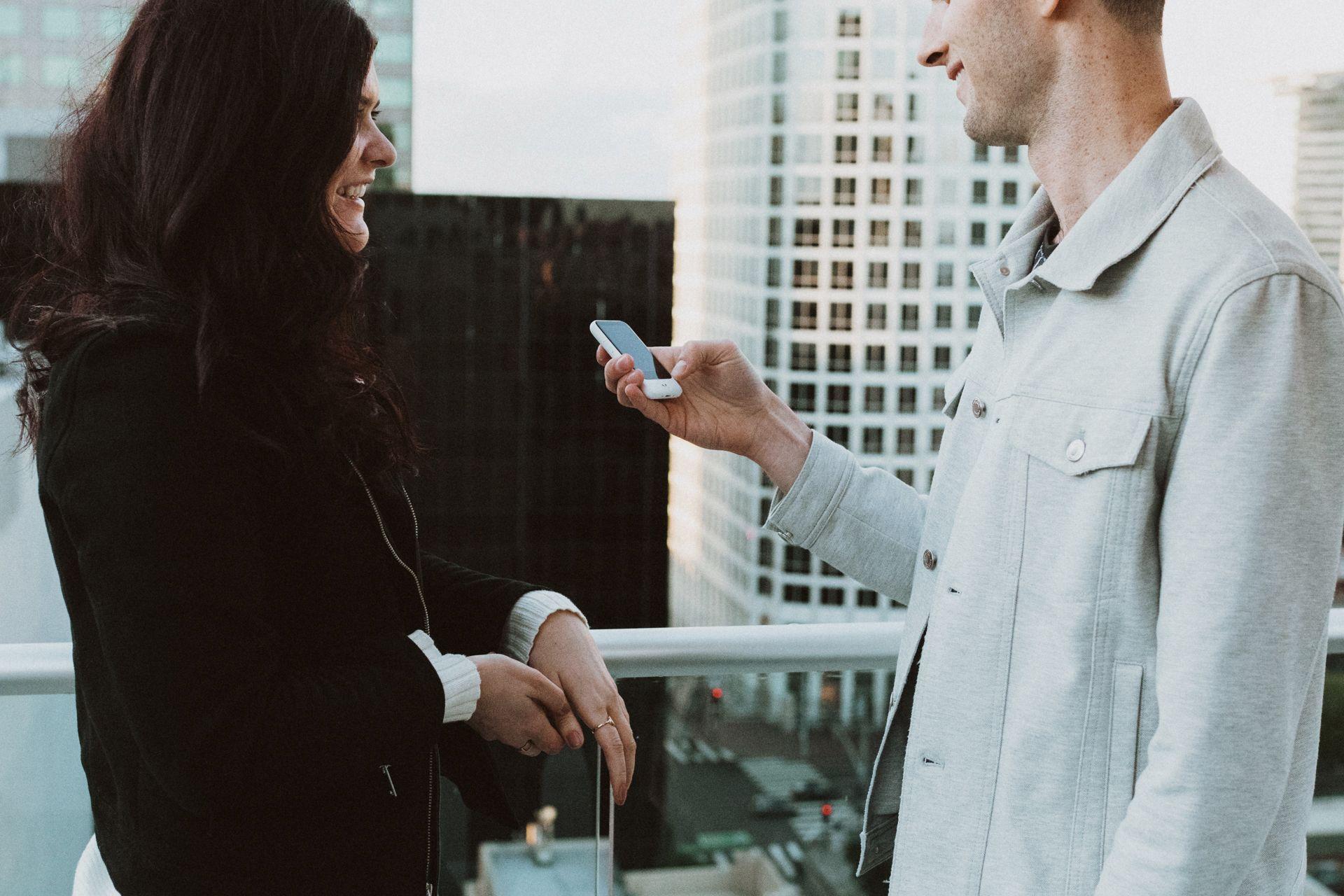 Pocketalk
Pocketalk, £209
This clever device is ideal for travel and ensures nothing will ever be lost in translation again. Using the world's best translation engines, the Pocketalk gives you the tools you need to converse in 82 different languages worldwide. Its USP is that it offers more languages than Google Translate and gives you faster results as it's designed to understand regional dialects and slang. It has a large touchscreen that provides voice translations when you speak into it, so if your smartphone runs out of power and you need to converse in an unfamiliar language abroad, Pocketalk can help. Included in the price, it comes with a two-year roaming data plan for use in 130 countries, and this means you won't have to rely on WiFi or incur roaming charges when you're on the go. It also has a built-in camera that can even give you an image-to-text translation to identify unusual signs, menus, and more.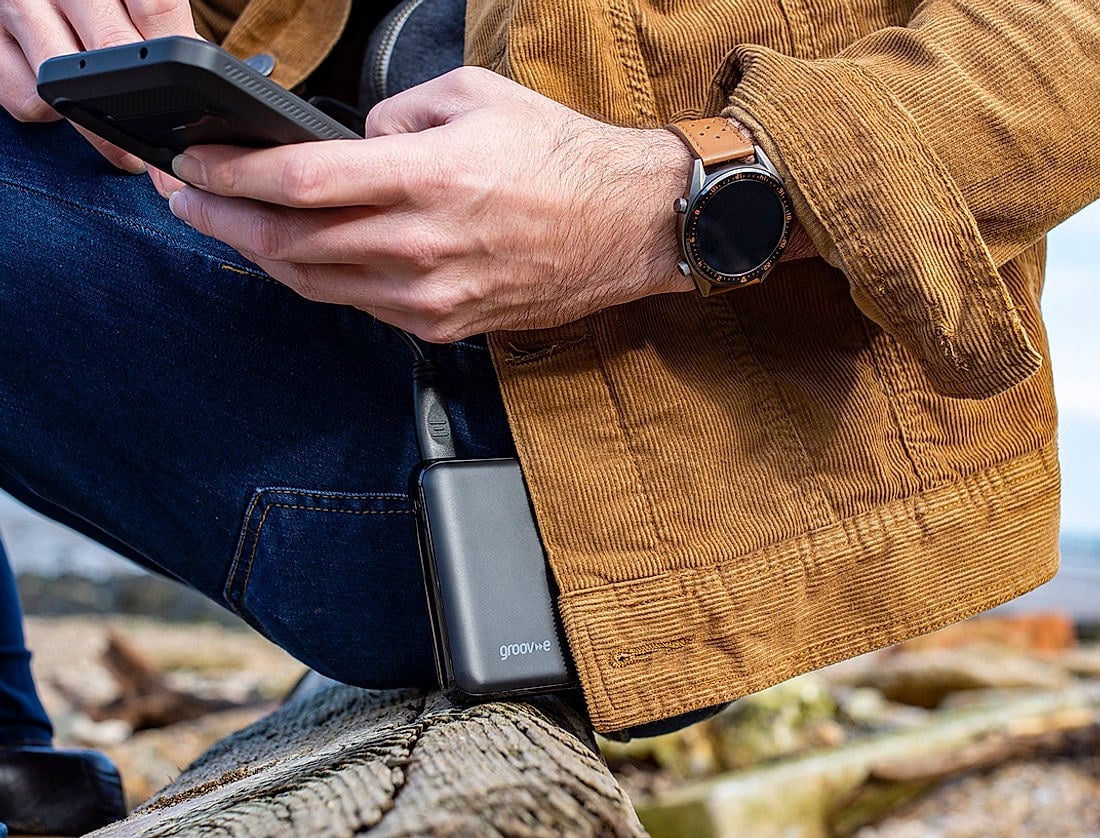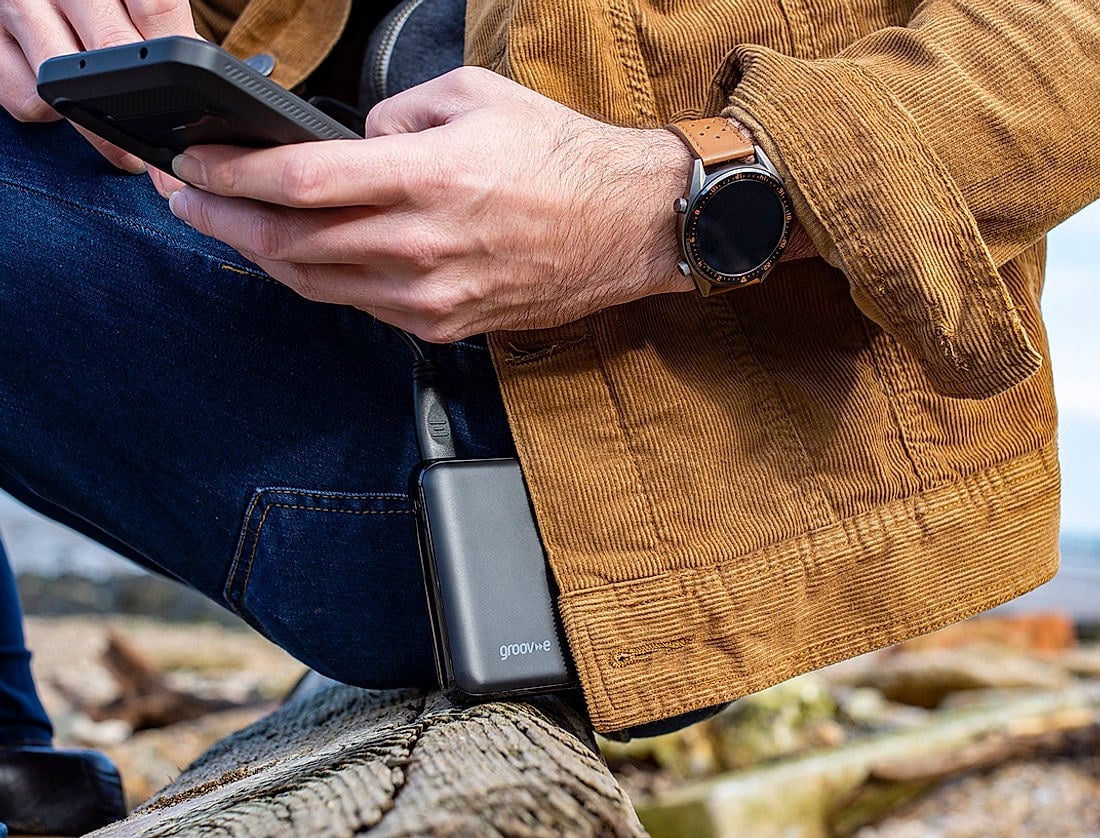 Groov-e
Groov-e Powerbank, £25
There's nothing worse than getting stuck with a low smartphone battery when you're waiting for an important call or need to call a cab, but with this 5000 or 10,000mAh portable charger, you'll always have a backup. As well as pairing it with your smartphone to boost the battery instantly, it has both a micro-USB and type c input so you can team it with other portable gadgets such as your tablet, e-reader, MP3 player or camera. At 195g and just 9 x 6cm, it's easy to slip into your pocket for on-the-go use too.
Homedics Travel Memory Foam Massage Pillow, £25
The ultimate in-flight luxury, this memory foam massage pillow will keep your neck and shoulders supported to leave you feeling relaxed. There are two speeds to choose from to give you an invigorating massage and ease tense neck muscles, while the built-in controls make it compact and easy to use. It has built-in ear plugs to help you sit back and block out any surrounding noise – perfect for when you fancy a snooze. Remember that you will require two double AA batteries to use it, so keep a spare couple to hand.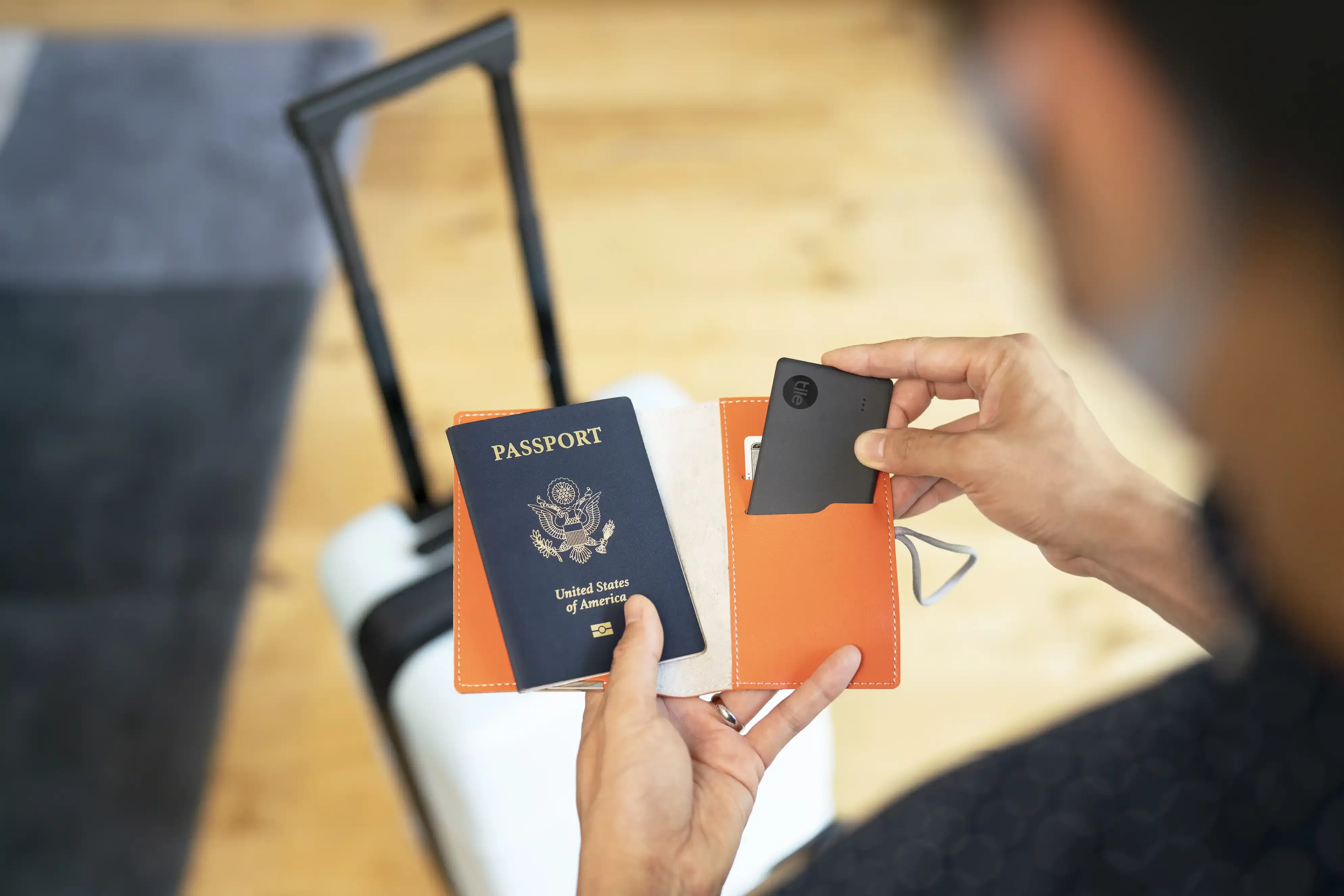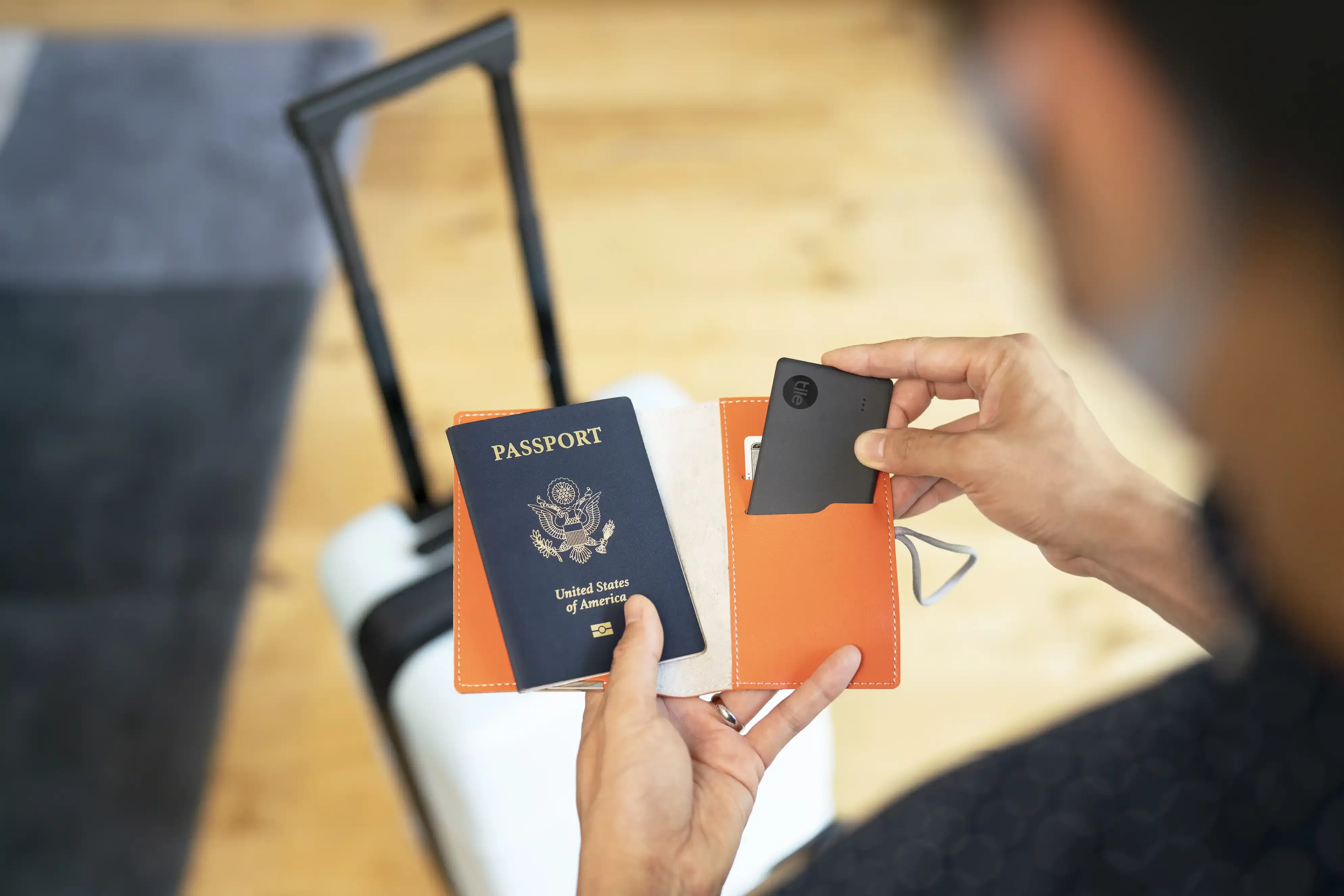 Tile Slim
Tile trackers, £30
Have peace of mind knowing that should you lose any valuables on your travels, you'll have a good chance of tracking them down with Tile trackers. The Tile PRO can be attached to your bag, keys or purse, and you can use Bluetooth to locate the item's most recent location on a map anywhere in the world. You can also access the Tile Network, which relies on other users to help you find your lost item. Using the Lost and Found QR feature, you can also add your contact details to the app, so if any other Tile user finds your valuable, they can contact you to let you know it's been found. The Tile Slim works similarly but is sleek enough to discreetly fit into your wallet or passport holder.
Sensate 2, £199
If you're a nervous flyer or find travel a little stressful, take comfort with the Sensate 2. The latest sensory device designed to improve wellness, the palm-size stress-busting wearable has an accompanying audio app that uses infrasonic waves to resonate through the body. Use it for 10 minutes at a time and make use of the audio soundscapes that are synchronised to the device's vibrations. Sensate targets the vagus nerve when placed on your chest to make you feel suitably relaxed and improve your resilience to stress. It's the perfect meditation tool that will come in handy when trying to combat jet lag and unwind after a long journey.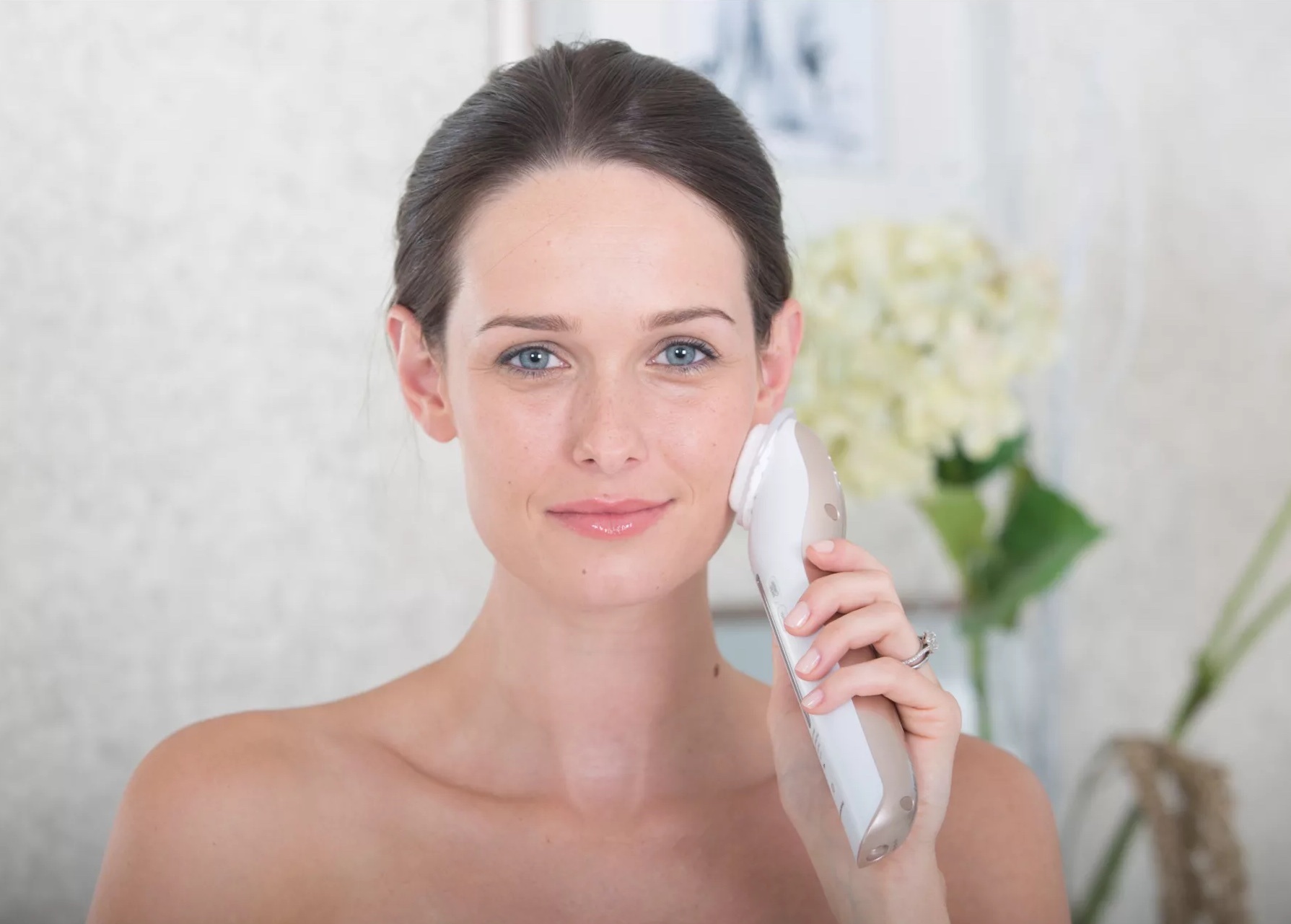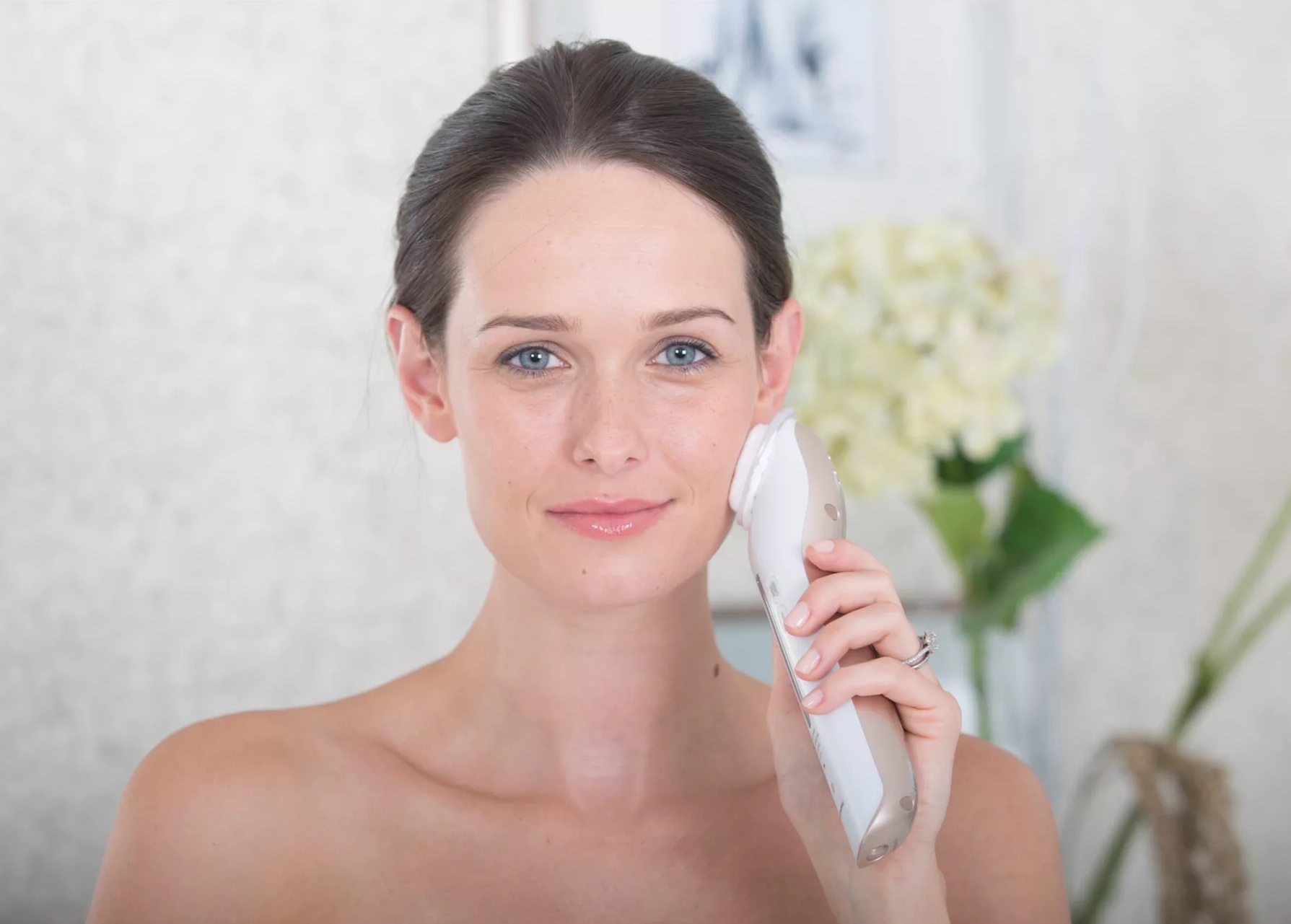 Panasonic EH-XT20 3-in-1 Micro-Current Facial Enhancer
Panasonic EH-XT20 3-in-1 Micro-Current Facial Enhancer, £200
When you're feeling tired and weary after a long journey, there's nothing like a good facial to perk you up and make you feel refreshed. This multi-functional 3-in-1 Micro-Current Facial Enhancer is ideal for carrying with you on your travels and pampering yourself when you reach your destination. Not only does it work to deeply cleanse your skin when you team it with your cleansing lotion, but its moisturising mode will enhance the penetration of your skincare product by up to 40%. Meanwhile, the cooling mode lifts, tightens and firms up your skin to encourage a healthy glow.
Pack with perfection using these tips from KLM Pilot Jonathan Franklin
You can't plan for everything – so don't pack for it
Everyone can relate to unpacking your bag after a trip only to find unused half of what you packed. But remember, 'just in case' adds weight. Pack what you know you'll need and leave out anything you're not confident you'll wear. One outfit a day is enough – try adding versatile pieces that can double up for smart or casual outfits.
You will always find a shop
You'll always find somewhere to shop, whether you're headed to the Himalayas or the Amazon basin. So don't panic if you forget something; it can be a great way to treat yourself to a souvenir you can enjoy for years after your adventure. Think about washing your clothes on your way, rather than taking everything.
Denim is your best friend
It's time to invest in a good pair of dark blue jeans that look great with a shirt or blouse, whether in the office, sitting in a café or leisurely exploring a new city. Denim is brilliant and incredibly durable, and most importantly for families travelling, it is also easy to clean with wet wipes!
Have your three basic essentials
You will always forget something, but some things are harder to replace on the road, so think of the three essential groups to ensure the must-haves don't get missed. Mine are personal hygiene, spare undies and socks and technology. These might be different for you, but think about what you actually need.
You have to take it all home
Don't wear something on the way to your trip that you won't need while there. It adds weight and bulk, and no one wants a heavy jacket when you're sunning yourself in Dubai. My last trip to Myanmar had me leaving Amsterdam wearing a thin but warm hoodie underneath my light Gore-Tex waterproof trekking jacket, and it worked a treat!