Continuing on with our series of favourite London restaurants by neighbourhood, we journey to the centre of town. Despite a plethora of dining options in this area, it can be hard to know what is good, and what is a tourist trap. Here's our current list of go-to's for everything from a post-shopping meal, destination dinner, or Friday night out.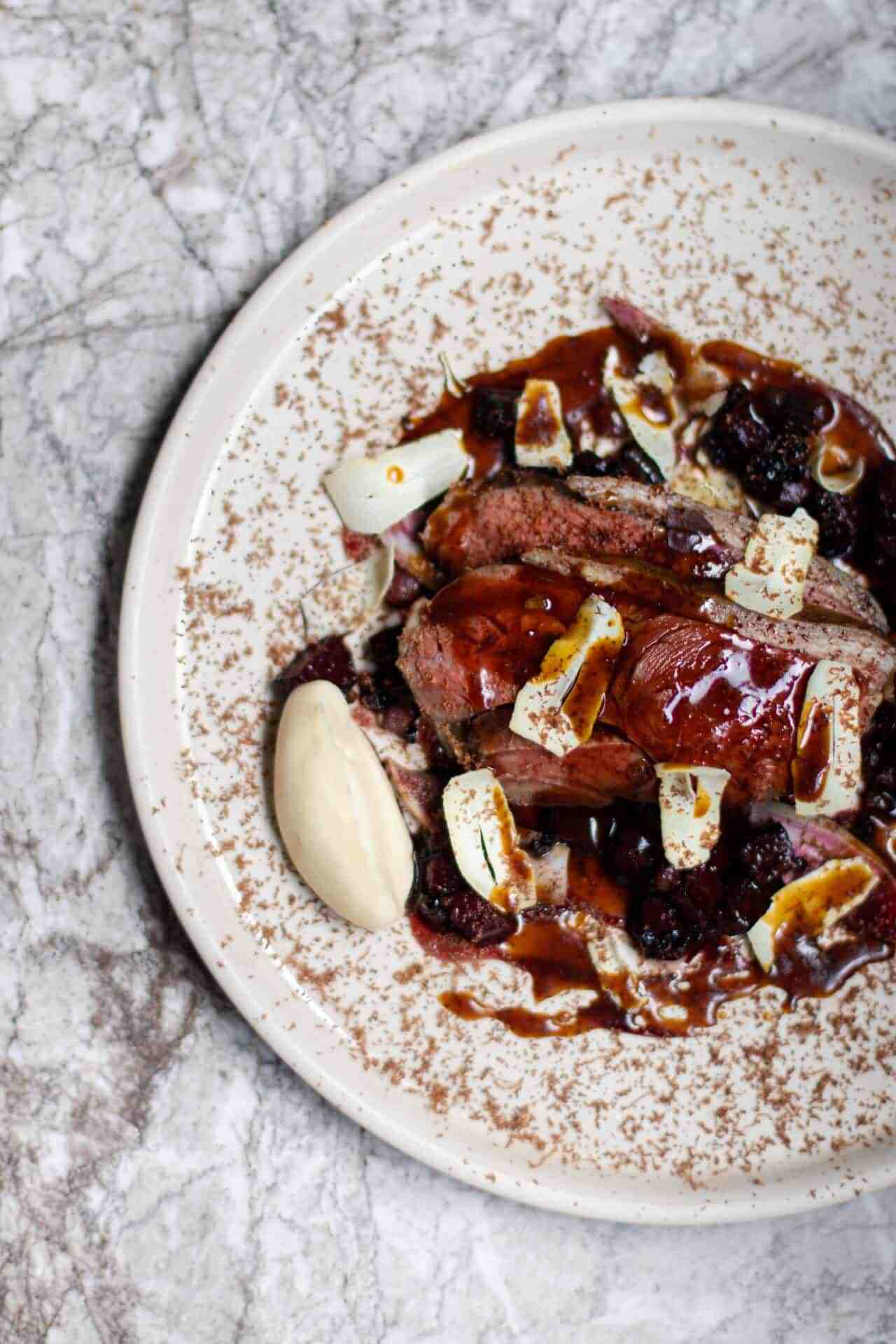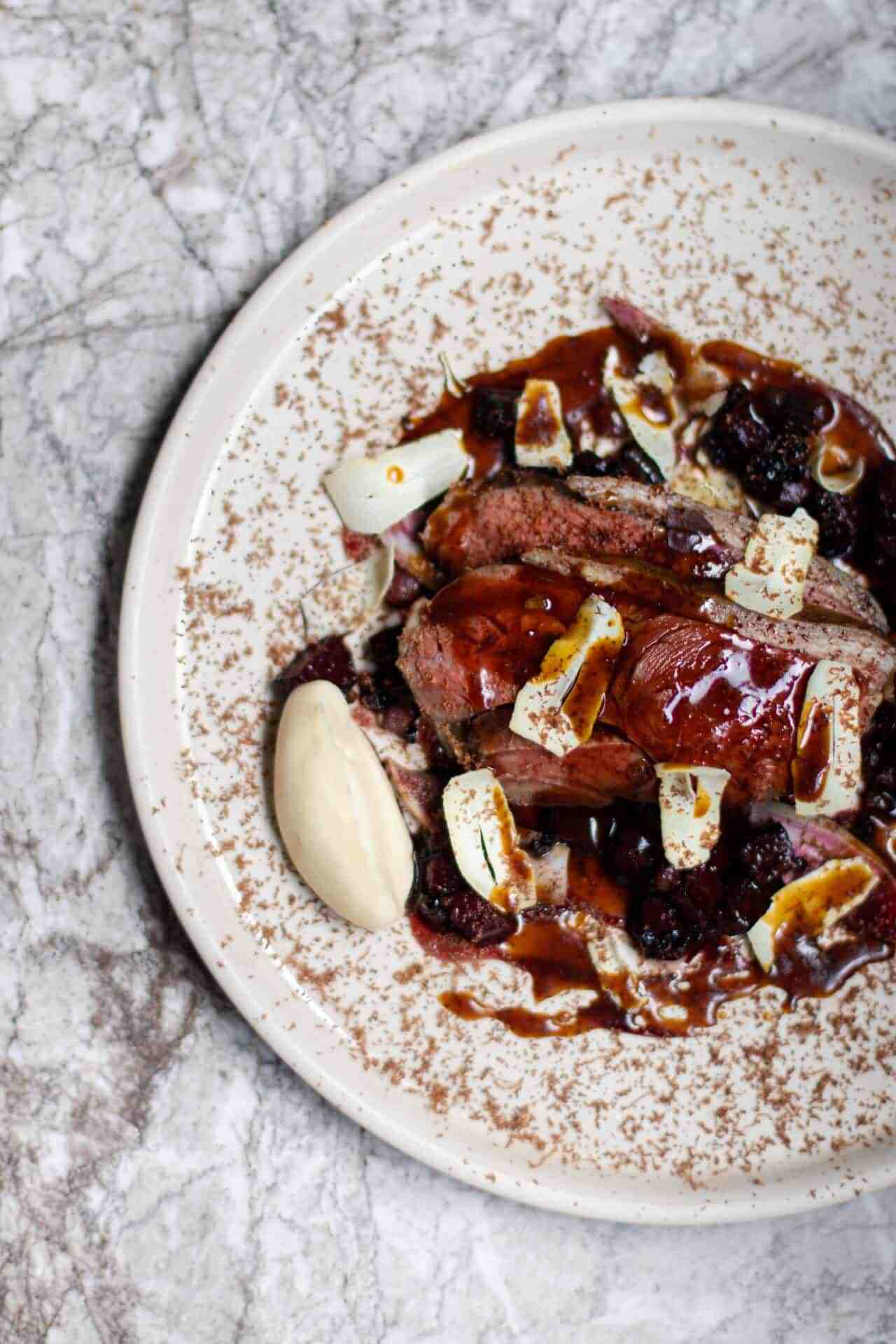 The Blue Posts Cellar, 28 Rupert St, W1D 6DJ
Evelyn's Table
This intimate dining experience is shared amongst just 12 guests seated at the counter of this intimate Soho restaurant below The Blue Posts. Led by a trio of brothers, expect to enjoy an array of dishes that focus on British produce and ingredients. Artfully prepared small dishes define this meal; however, it doesn't come with the same pretentiousness many fine dining experiences might. The natural banter and energy between the brothers extends to the guests as well; the atmosphere is light and joyous. Don't miss the incredible wine pairings.
Dai Chi
A tasting menu based on skewers? We're intrigued. Since opening in 2021, this nine-table restaurant has bemused and delighted diners with its skewer-based omakase served in LA-cool dark wood surroundings. Portions are small – somewhat of a blessing when eight of them are arriving – with highlights including scallops bathed in truffle and soy, tuna skewers with a whisper of wasabi, and a tofu and crab pot with a creamy, souffle-like texture. To drink, take your pick from the wall of low-intervention wines, or select one of the creative cocktails.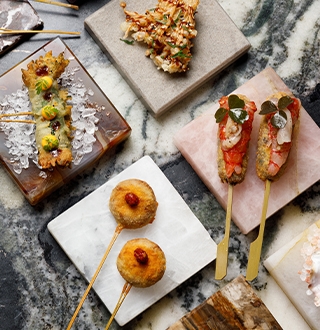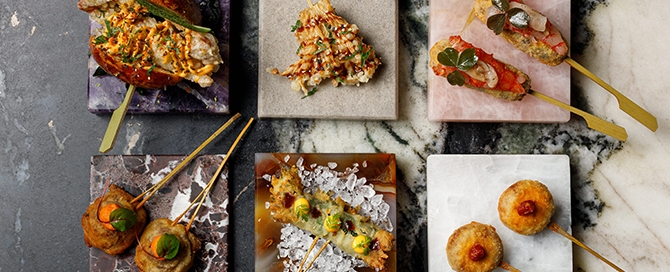 16A D'Arblay St, W1F 8EA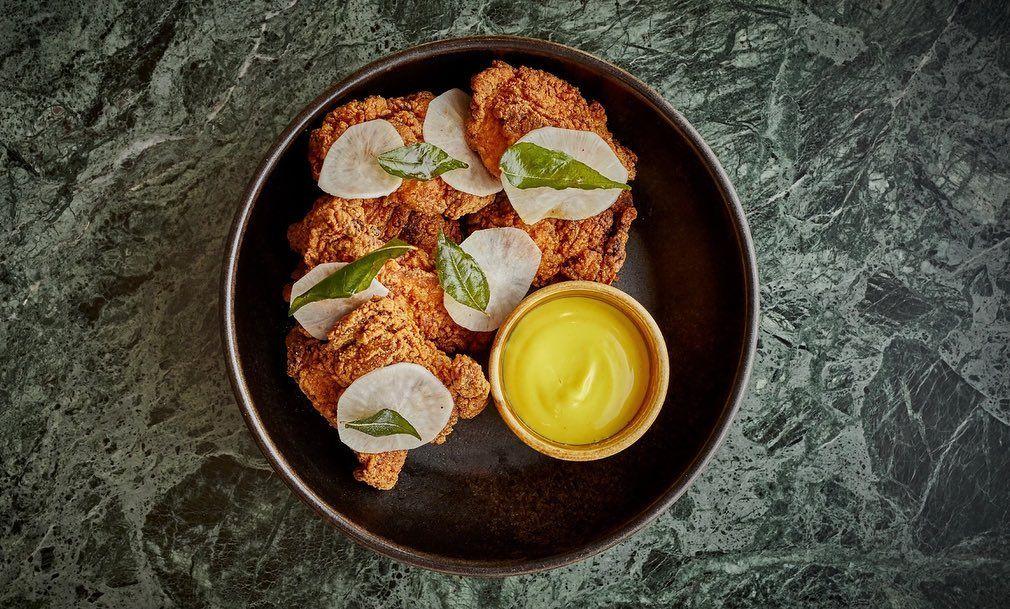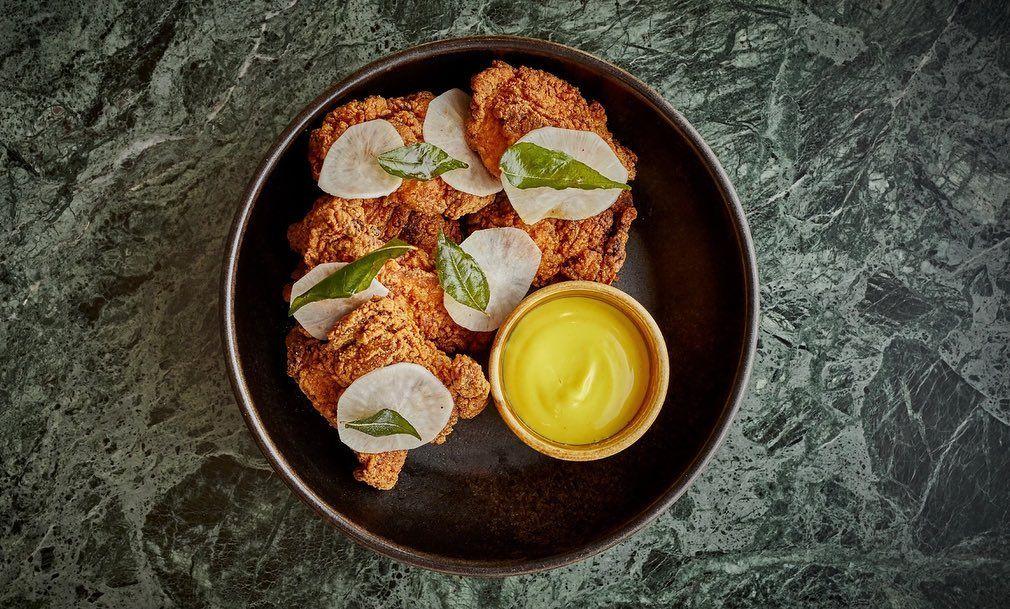 12 Denman St, W1D 7HJ
Kricket
Just off Piccadilly Circus, this location of one of our favourite London mini chains does not disappoint. The cosy, semi-industrial environs are well suited to groups and couples alike; the bigger the group, the more to share, however. The best way to enjoy their 'Indian inspired' cooking is to sample as much as you can. Their seafood options often set them apart – we particularly enjoyed the skate. Equally, the cocktails are inventive and nod to the cuisine with unique ingredients such as cardamom, mustard seeds and curry leaf.
The Palomar
The Palomar has been a destination since it first opened, and nothing has changed: incredible consistency means guests can expect the same delicious food each time. The London location of a chain from Jerusalem, the food is Israeli and Middle Eastern with a bit of Mediterranean thrown in. Each bread is baked fresh daily and is prime for scooping up the delicious dips. Dine at the bar for a convivial experience – much like restaurants in NYC, the bar here welcomes solo diners with a bit of chat and atmosphere.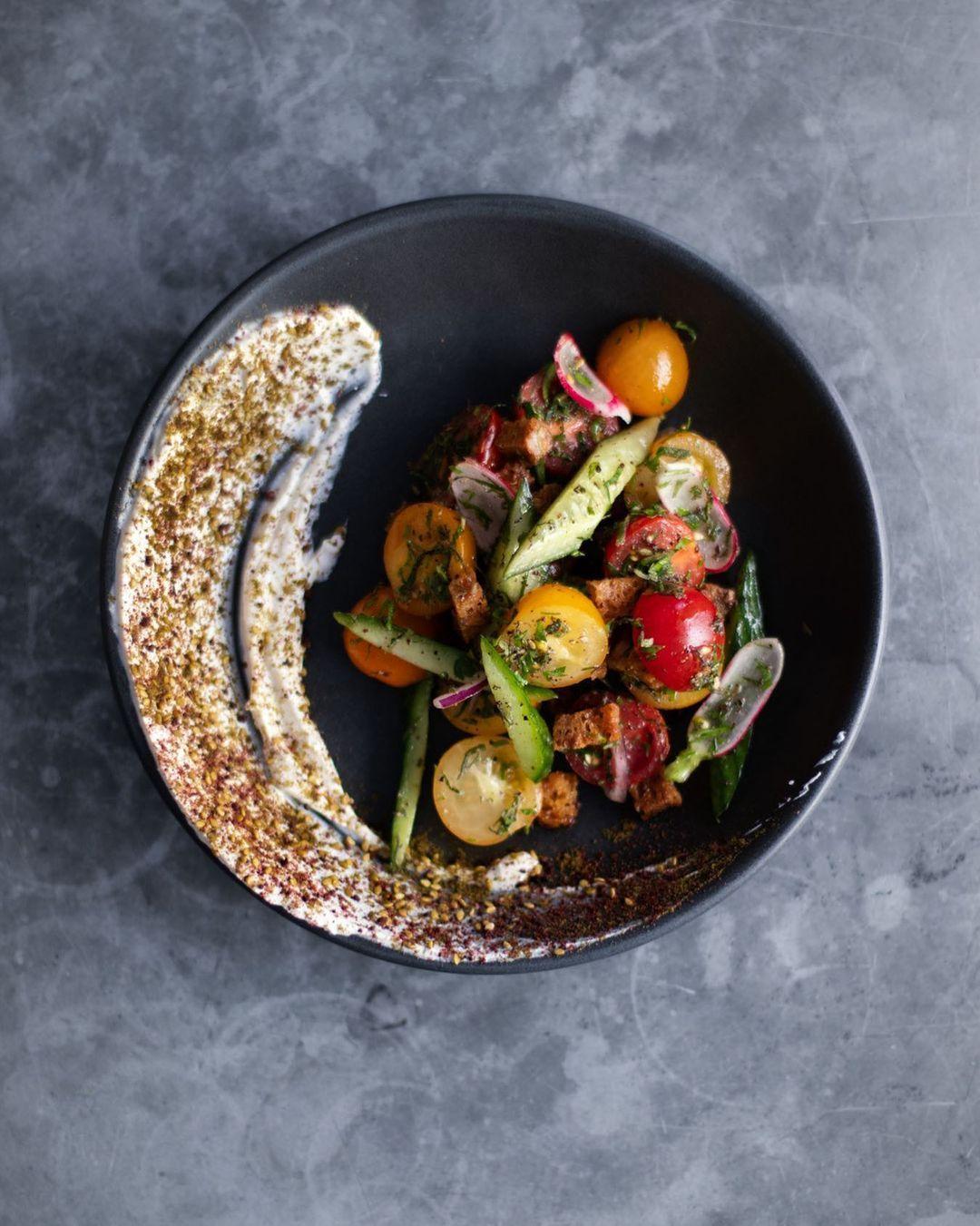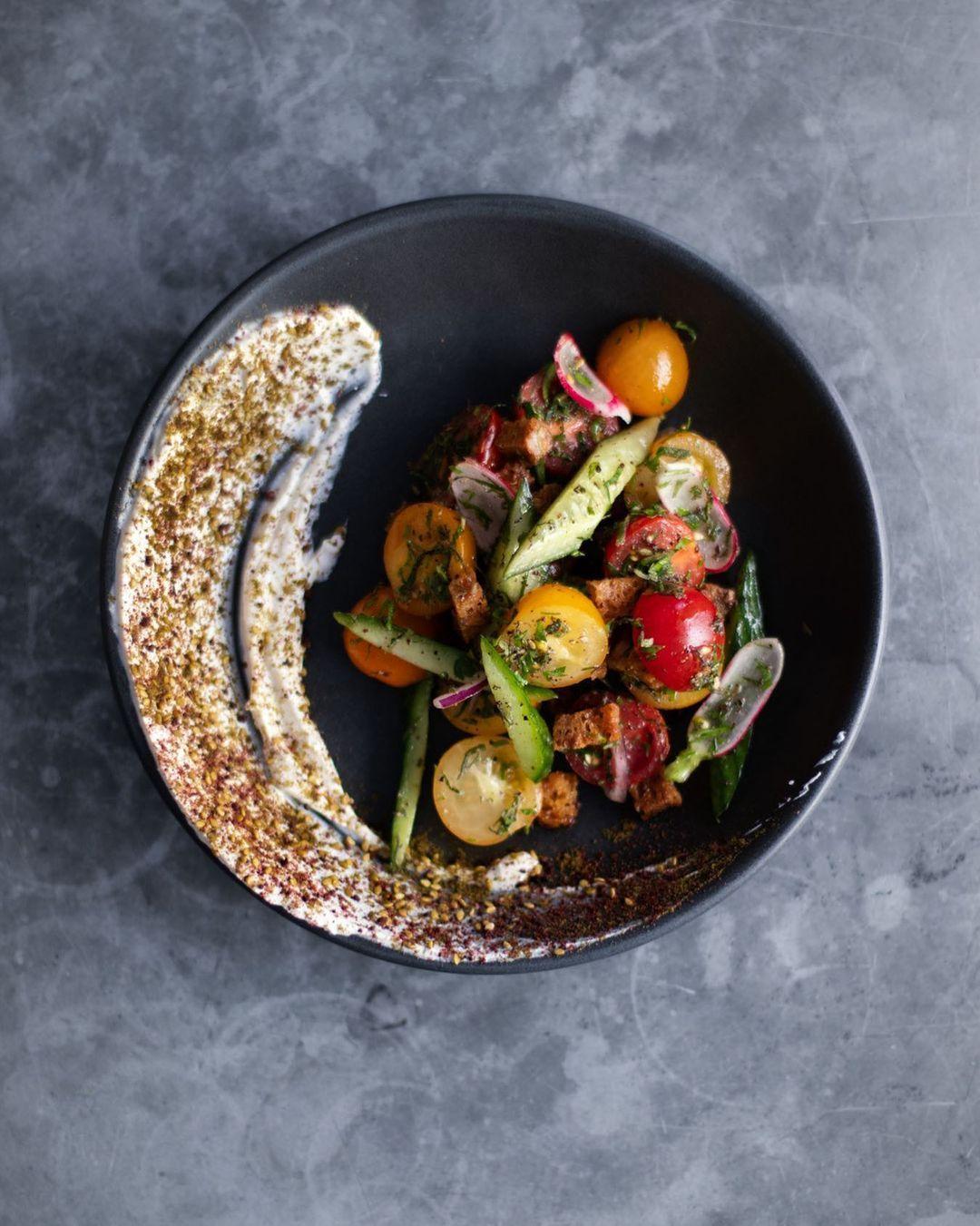 34 Rupert St, W1D 6DN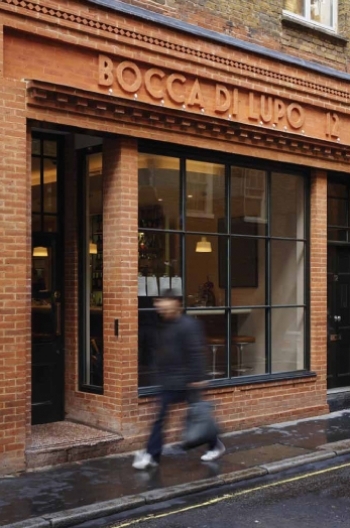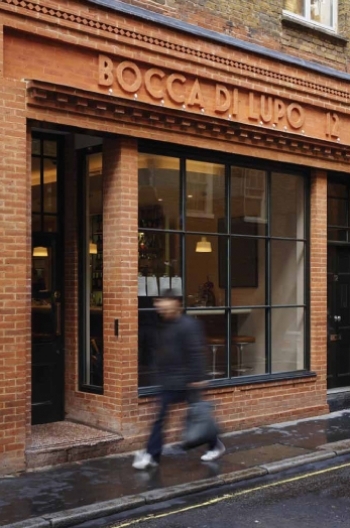 12 Archer St, W1D 7BB
Bocca di Lupo
Beloved amongst many types of diners, Bocca di Lupo offers chic interiors in which to enjoy delicious trattoria-style Italian food. The menu is defined by course and type of food, but each dish also nods to its provenance. This type of conscious dining is well-received – begin in Rome with a selection of fritti, then travel to Sicily for some crudi, make a quick stop in Puglia for some pasta and conclude in Tuscany with a steak. Even the well-curated desserts span the country, as do the caffè, and of course, the wines.
Temper
The focal point of Temper is the central fire pit, which is fitting as this is where most of the magic happens. It is somewhat theatric but also inherently practical; guests can watch chefs cooking and prepping their meal in this central area. Much of the menu veers toward smoky flavours, which means many dishes are often Spanish, Mexican and South American. We love this influence – wood-roasted sea bass is accompanied by tortillas, for example, and bread comes with a side of chimichurri. It's touches such as this that make dining at Temper genuinely unique. The food is unforgettable.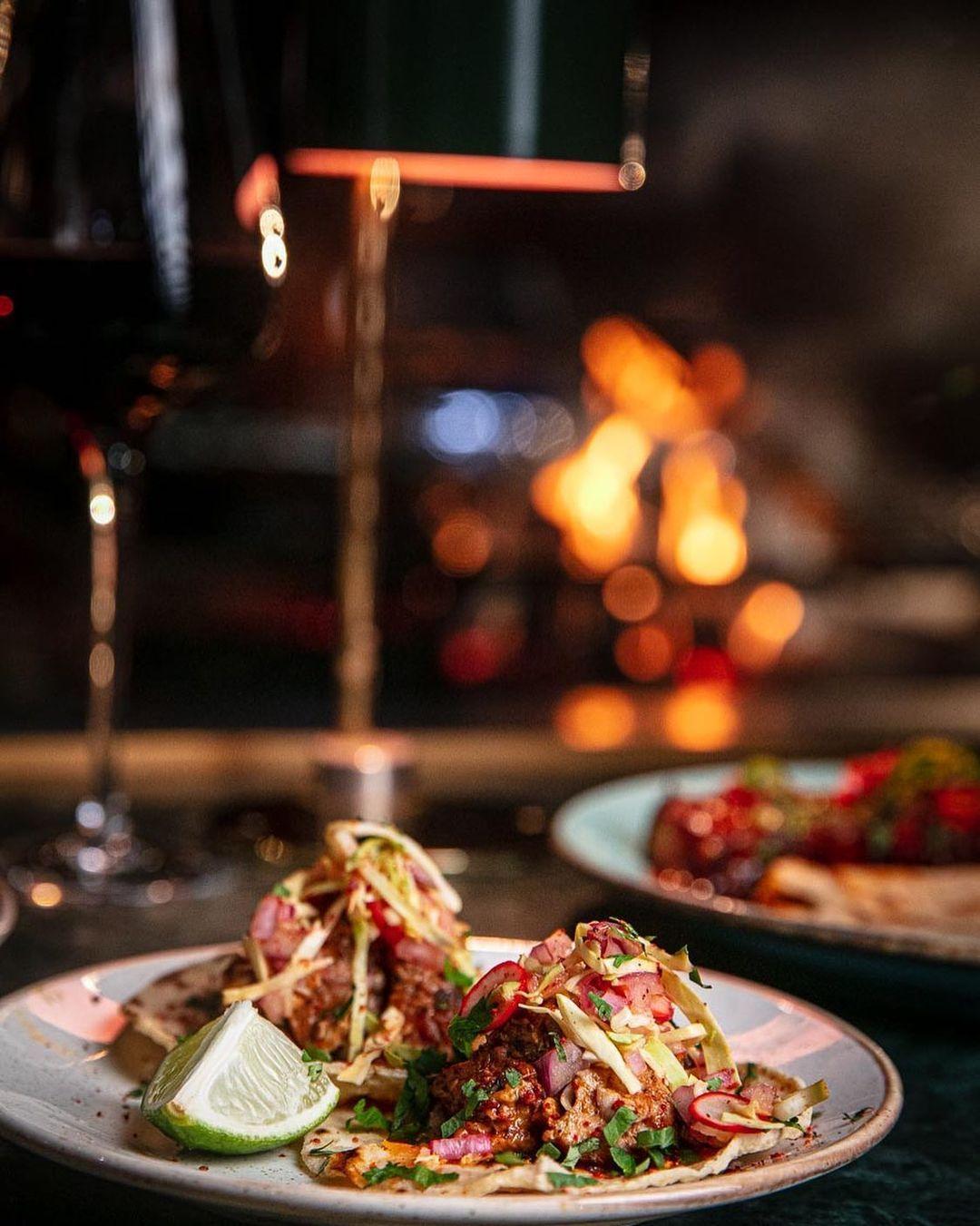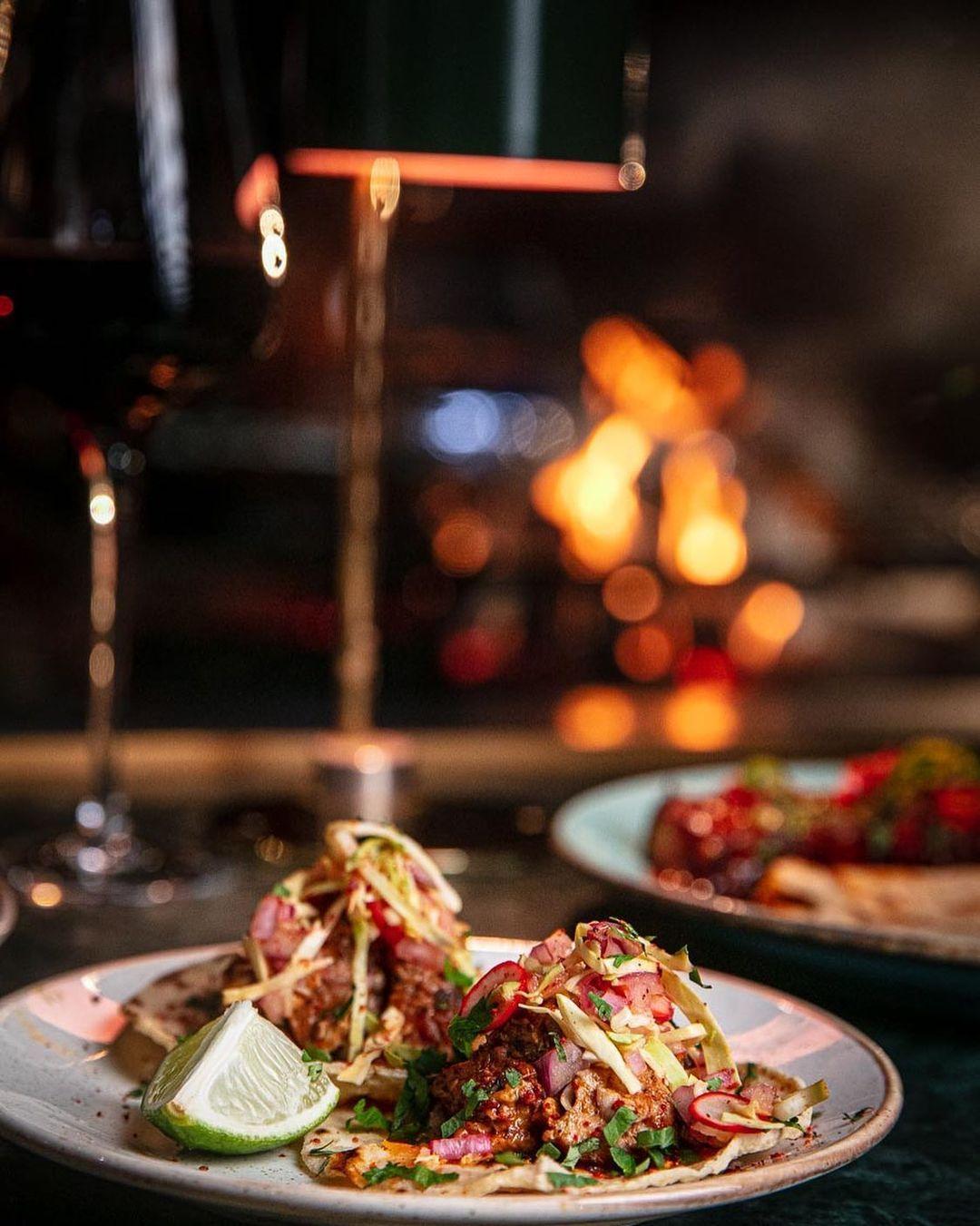 25 Broadwick St, W1F 0DF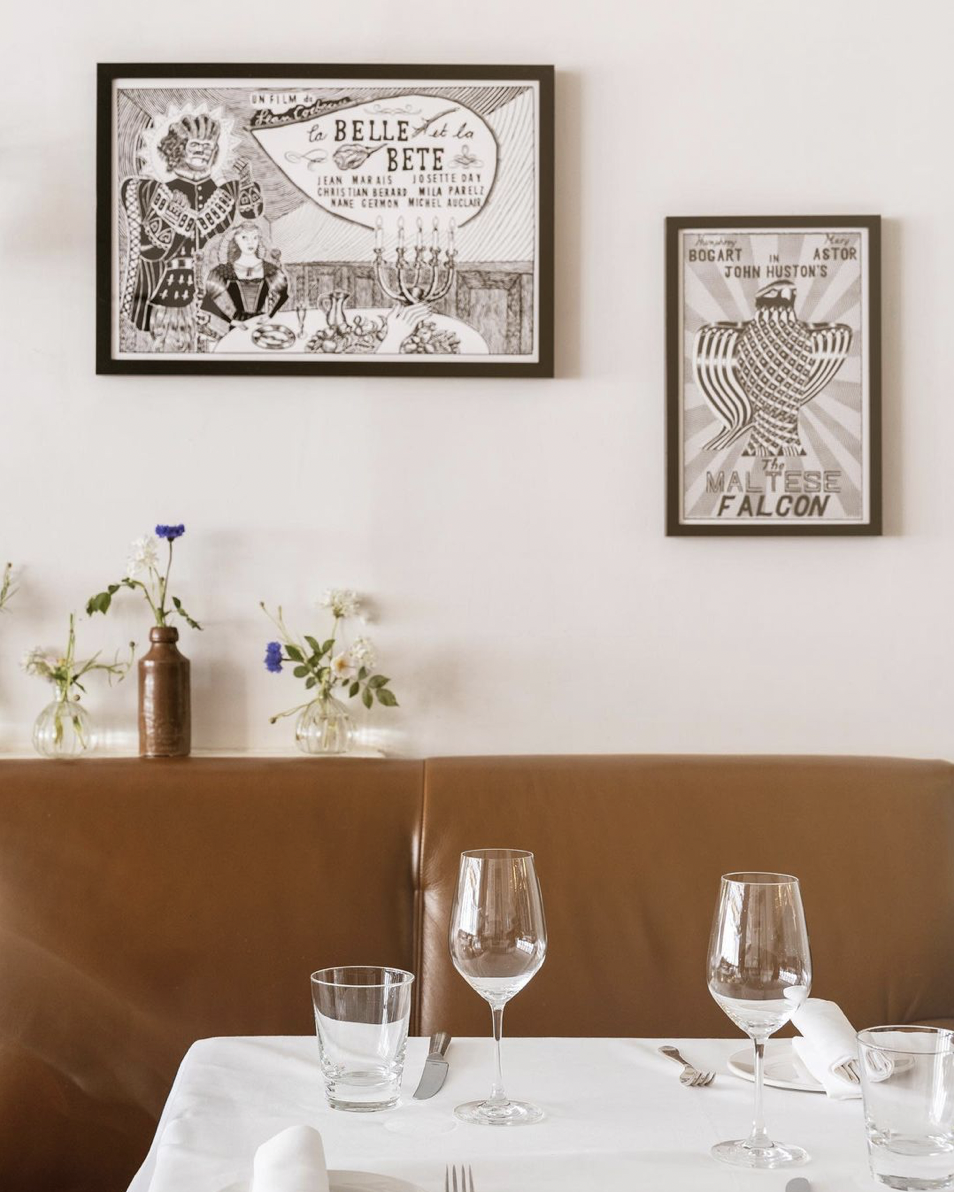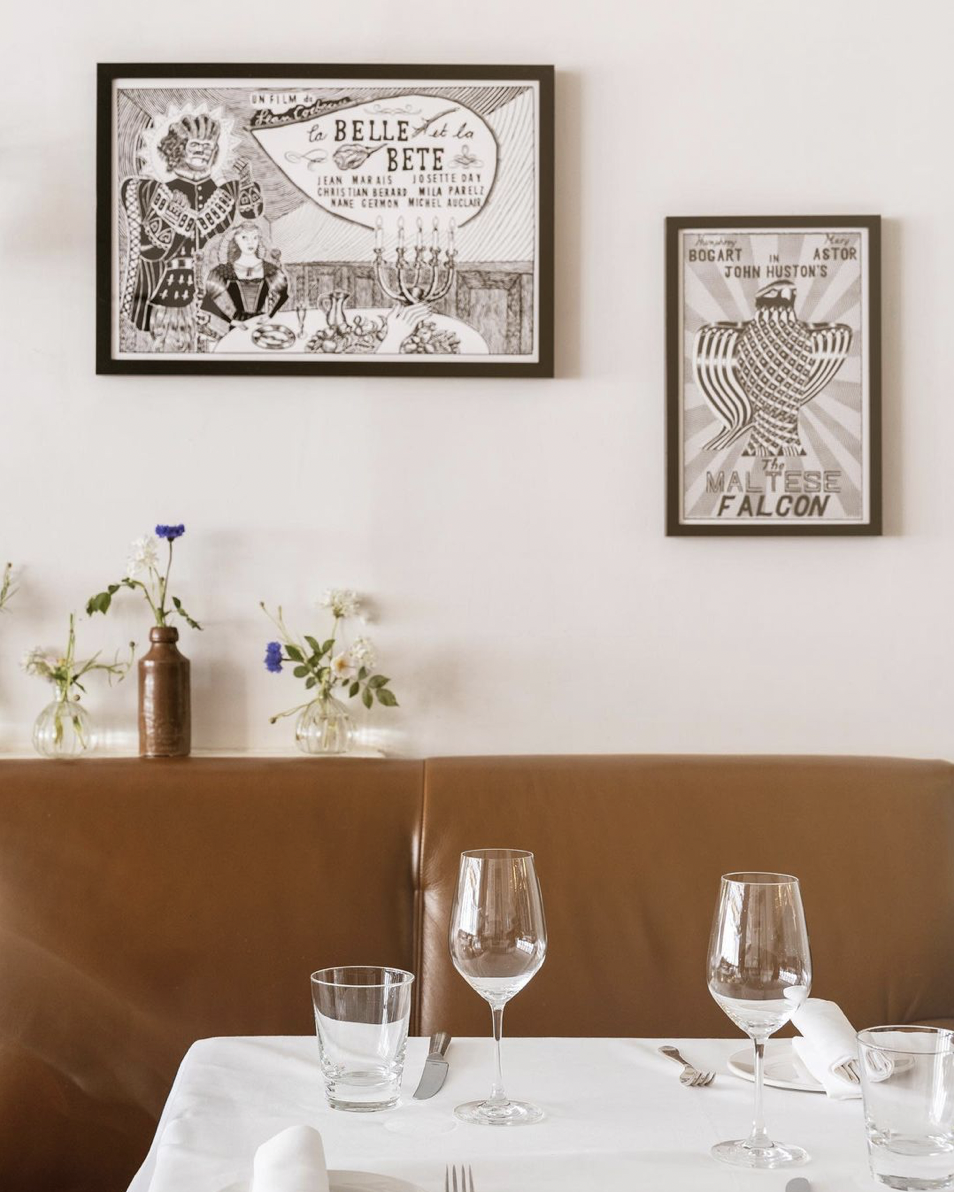 26-29 Dean St, W1D 3LL
Quo Vadis
A historic members' club, this Soho institution serves consistently appealing regional British fare. The illustrated menu is a draw in and of itself, and the playful sensibility it imparts is reflected throughout the restaurant. Much of the food is somewhat 'old fashioned' – for example, expect to encounter ingredients like smoked eel and rich cheeses like stilton. Also, it's not the time to skip dessert. The comprehensive pudding selection is always on point; in particular, the pistachio meringue with rhubarb and custard offers a new take on the classic Eton Mess.
Rita's
Rita's has taken Soho by storm since opening last autumn, an unexpected addition to the London dining scene. The menu and service can be a bit hit-or-miss – but ultimately, that's somehow part of the charm. The latest of several dining projects by chef Gabriel Pryce and his partner Missy Flynn, the menu features disparate food options that compile to form a 'greatest hits of different global cuisines. It changes frequently, so you never know what you'll get; recently, we loved the Buffalo Wings and Spiced Chocolate Pie dessert.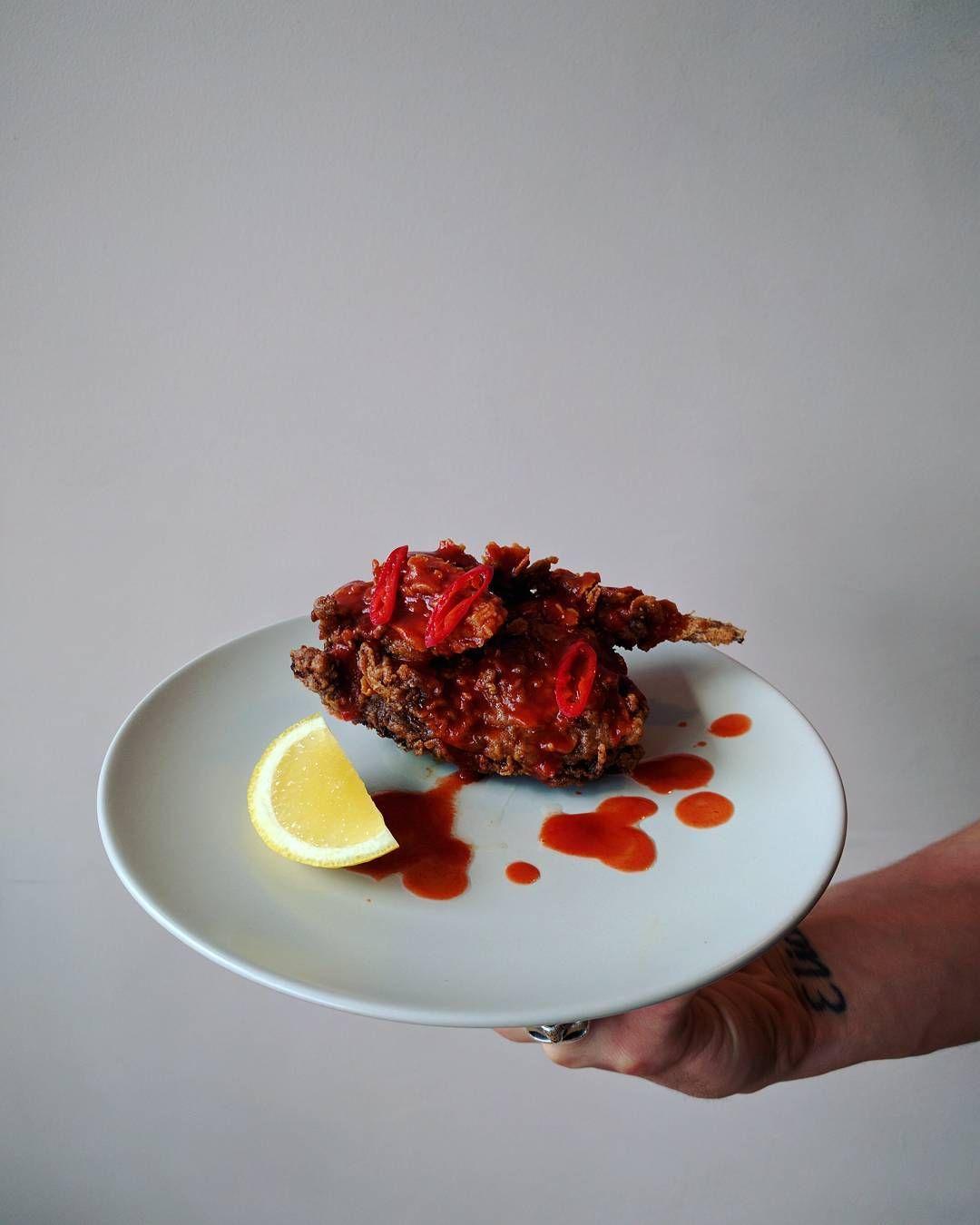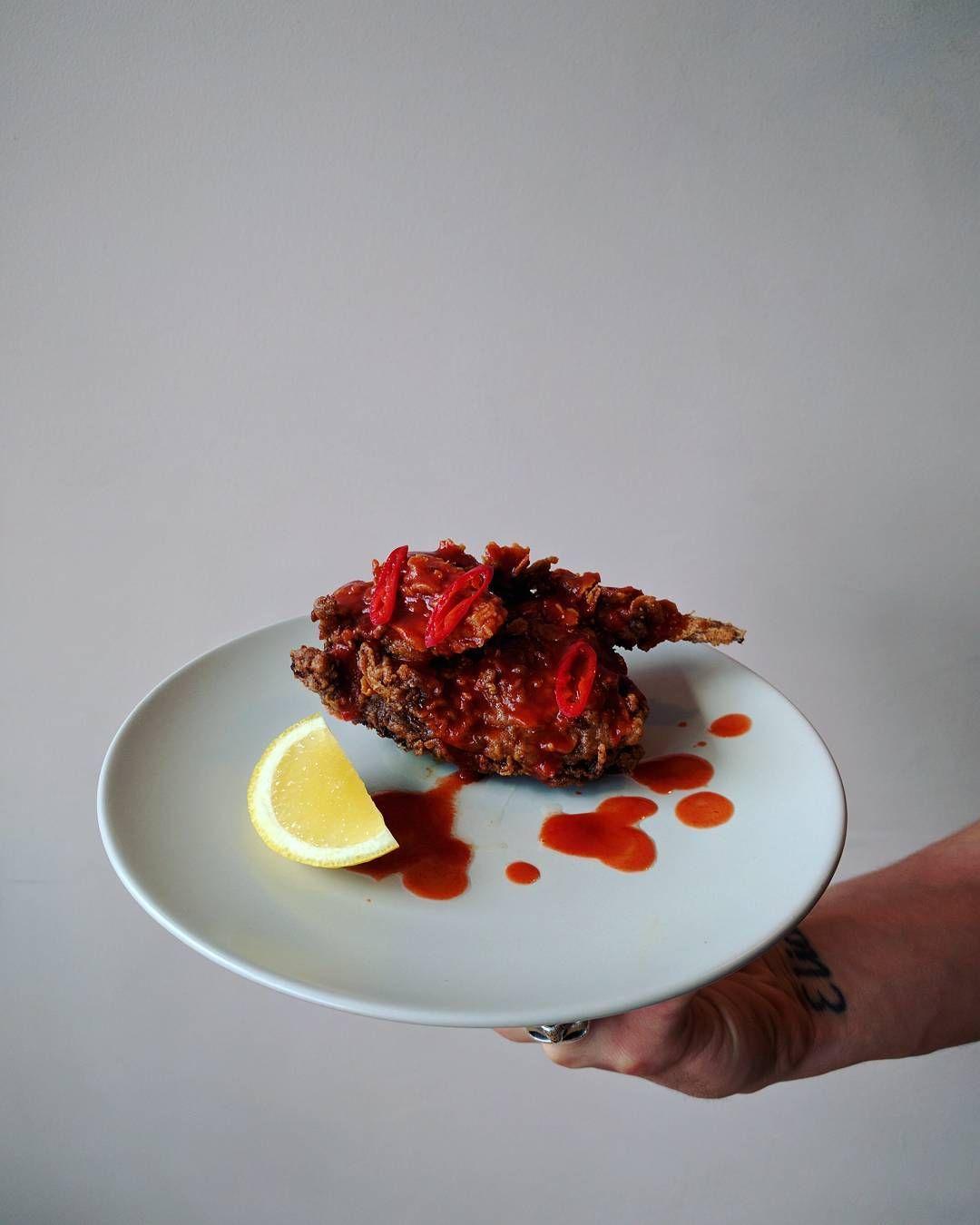 49 Lexington St, W1F 9AP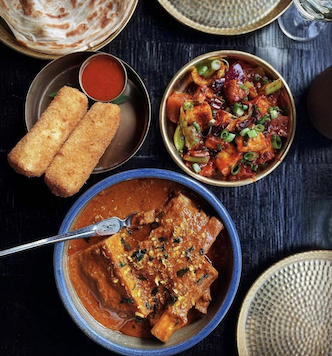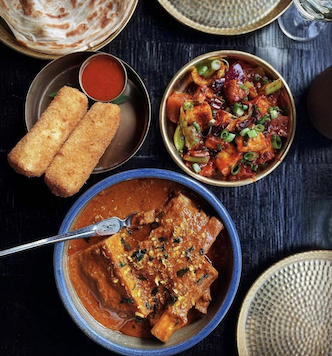 49 Frith St, W1D 4SG
Hoppers
Named after a Sri Lankan breakfast dish, Hoppers is another London mini-chain that consistently impresses across its three locations. The environs are casual, but the food is nothing of the sort. Considered and complex, the layers of spice and flavour are like a party for the taste buds. The Bone Marrow Varuval is somewhat of a cult dish, and with good reason – rich and rife with flavour, we could eat it again and again. The dosas are delicious as well and the ideal complement to the chutney offerings. We could make a meal of this in and of itself.
For further recommendations or to make a booking, please contact your lifestyle manager.