A perhaps lesser-known division of Quintessentially is the Equestrian Services division. Led by Catherine Mills, Quintessentially has been involved with British horse racing for many years, having hosted several events at the likes of Cheltenham Festival and Royal Ascot, as well as creating the first members' syndicate, the Q Party. Membership within syndicates has steadily grown, and certain members have become interested in investing in racehorses.
Recently, Cat headed to Newmarket – a centre point of the history of British horse racing – with a Quintessentially member to pursue the possibility of investing. Hosted by suppliers Great British Racing International and Highclere Thoroughbred Racing, they visited with trainers Charlie Fellowes and Roger Varian, observing a few horses doing light canter work. Accompanied by stunning weather, the gallops in Newmarket offered the perfect conditions for an inspiring experience on a crisp, sunny morning. 'The incredible history of British racing is irresistible,' Cat says. 'Being a part of things is a coveted honour.'
Why join a horse racing syndicate?
Aside from owning a bit of history, many invest in a syndicate (a method of sharing ownership for a racehorse or group of horses) for the social elements and community sensibility it provides. Cat says, 'We have hosted some incredible racing days and have been able to offer members access to some unique experiences with various trainers, yearling parades and general behind-the-scenes access. The social aspect is quite appealing; for many, the opportunity to meet new, fun and interesting people adds to the thrill of being part of a syndicate or having their own horse in training.'
Likeminded syndicators and enthusiasts rendezvous during races and at places like the Jockey Club Rooms, enjoying a host of activities throughout the year. Owner days, racing together and yard visits become a regular part of the social calendar – 'one of our firm favourites is the picnic before and after Royal Ascot, hosted by a trainer such as Jamie Osborne. It's always guaranteed to be wild and fun! Ultimately, everyone wants to have a winner at a major race, but it can be just as much fun if you're with a good group of people and a great trainer who looks after you.'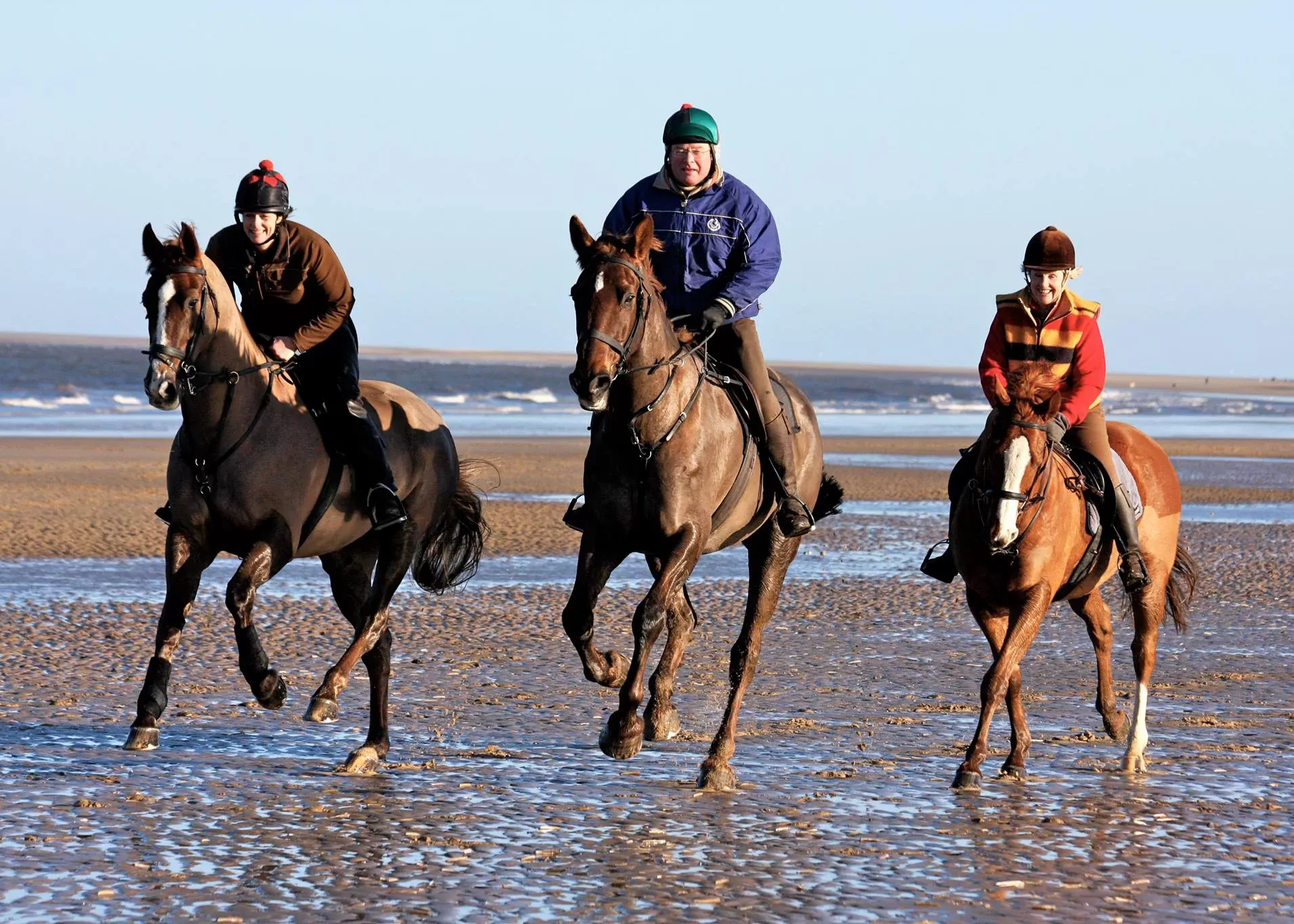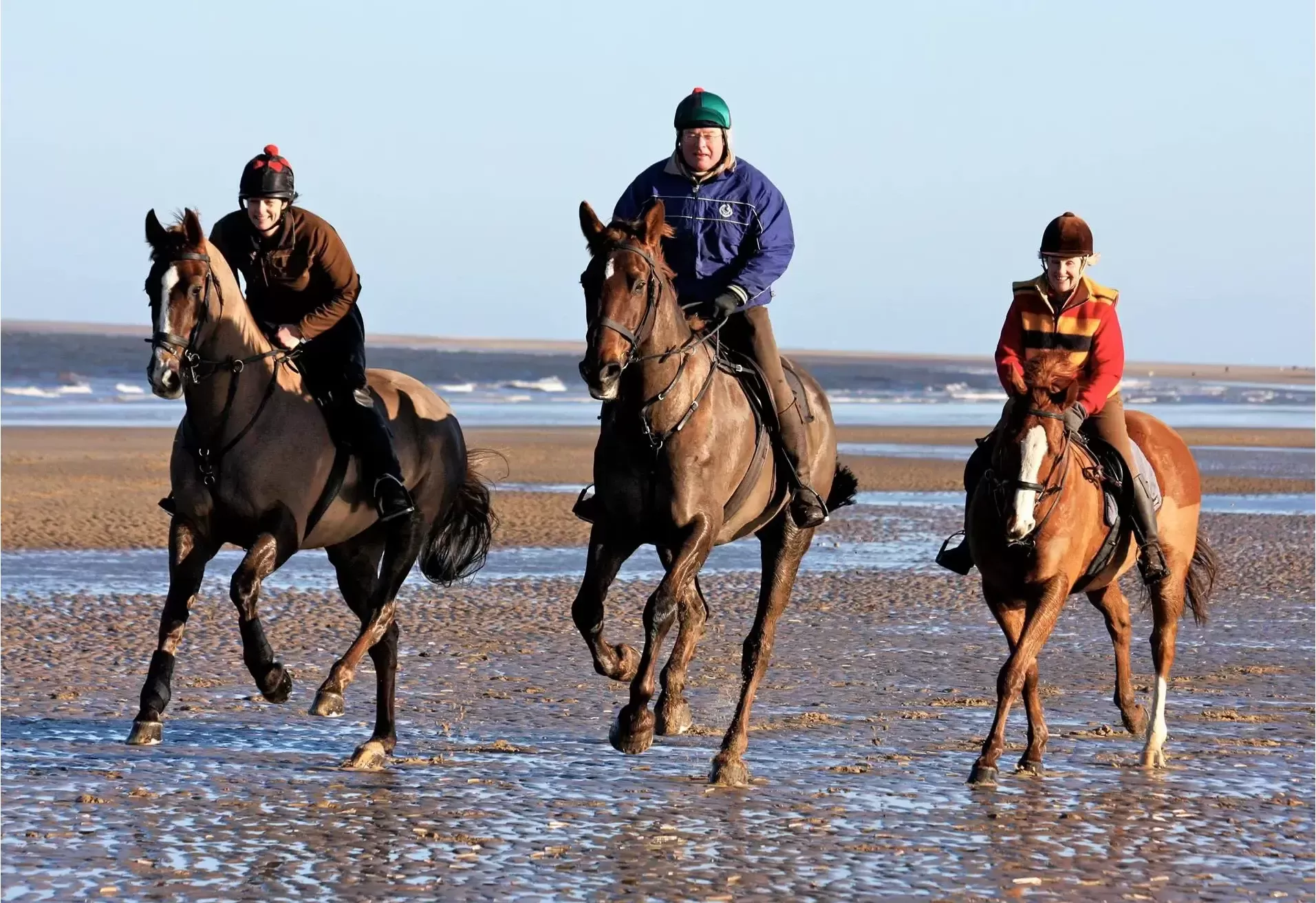 Connecting likeminded individuals
Matching a client and trainer is part of the responsibility undertaken by Cat and the Equestrian Services division. 'We consider what is most important to each party when making introductions, supported by the help and objective advice from organisations like GBRI and HRI. I love bringing our members together and introducing them to this often totally new world.' In addition to the racing itself, Quintessentially partners with other brands for shopping and styling events that further the sense of community. In the past, Glow&Dry has provided onsite styling, while Emily London Headwear and Garrard have hosted shopping events.
Passion is paramount
Having spearheaded the division since its inception, Cat reflects upon her fondness for riding and its integration into her work life. 'I feel fortunate to combine my passion for horses with my job and visit so many incredible yards across the whole equestrian sector,' she relates. 'When I launched the equestrian service years ago, I didn't realise how popular the racing side would become. I was lucky enough to ride in a charity race at Cheltenham in 2017, basing myself with trainer Jamie Osborne. This really got me excited about racing and thoroughbreds in general, and I was able to bring that ardour into Quintessentially.'
Charitable opportunities are also integral to the programme, supplying enthusiasts and syndicators with a chance to give back. 'I am very passionate about the Retraining of Racehorses (RoR) programme, which is the official charity for the welfare of horses who have retired from racing,' Cat says. 'I bought myself a retired racehorse in 2019, and she is absolutely amazing – I love that she now has another job to do, at which she is excelling! The welfare of these horses is paramount. I particularly enjoy working with trainers who I know are committed to finding lovely homes for their horses when they finish their racing careers.'
Four tips to consider before investing in a racehorse…
Location – do you want your trainer to be nearby so you can easily pop by on a Saturday morning for a cup of coffee and a visit to the gallops? Or would you prefer your horse stabled right in the thick of things in Newmarket, the historic global home of horseracing?
Size of yard – do you want to be a big fish in a small pond with a trainer who has a little more time on their hands, or do you want to join a bigger, more prestigious yard that is regularly represented on the world stage?
Speciality – some trainers are known for producing speedy two-year-olds, while others are known for nurturing longdistance performers. And then there's the question of Flat versus National Hunt. What type of horse are you looking to own, and which trainer would be best looking after that horse? (Clue: this is where GBRI can come in!)
Sociability – do you want a trainer you think you can have fun with at the races and someone that offers many different hospitality options throughout the year, or is this not as high on your list of priorities?
To find out more about Quintessentially's Equestrian Services, please contact your lifestyle manager.