One of the most important events in Asia, the Mid-Autumn Festival, historically celebrates the full moon and a bountiful harvest — but today is defined by the lanterns (said to light the way to prosperity) and the enjoyment of mooncakes. Gathering together, friends and family share these special pastries, and they've become more of a phenomenon with each passing year; many luxury brands even produce their own for VIP clients.
Traditionally made with lotus paste and salted duck egg yolks, every year welcomes new flavours and more innovation. 'Lava' custard mooncakes have been especially popular in recent years, and chefs continue to push the boundaries as to what creations will be possible. Here are some of our picks from across Asia, each available for pre-sale, that we look forward to enjoying during the festival.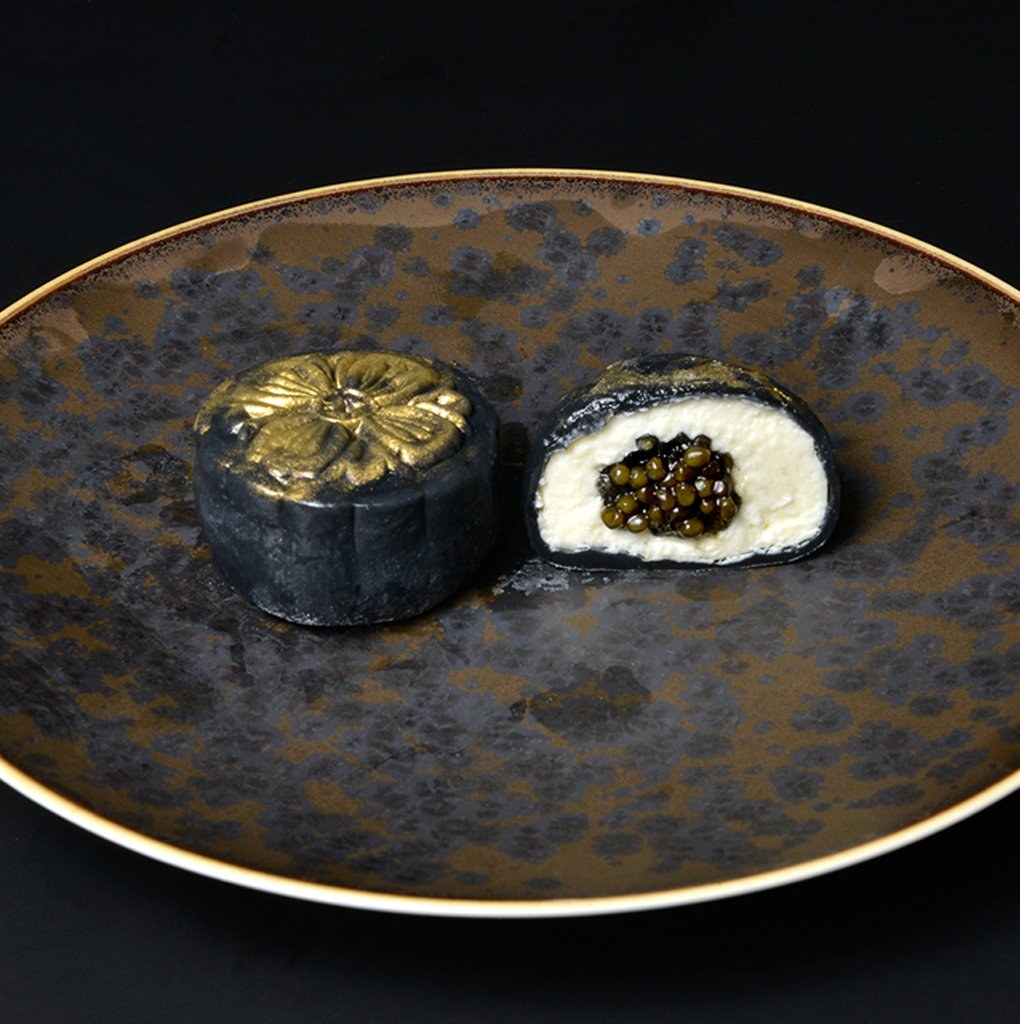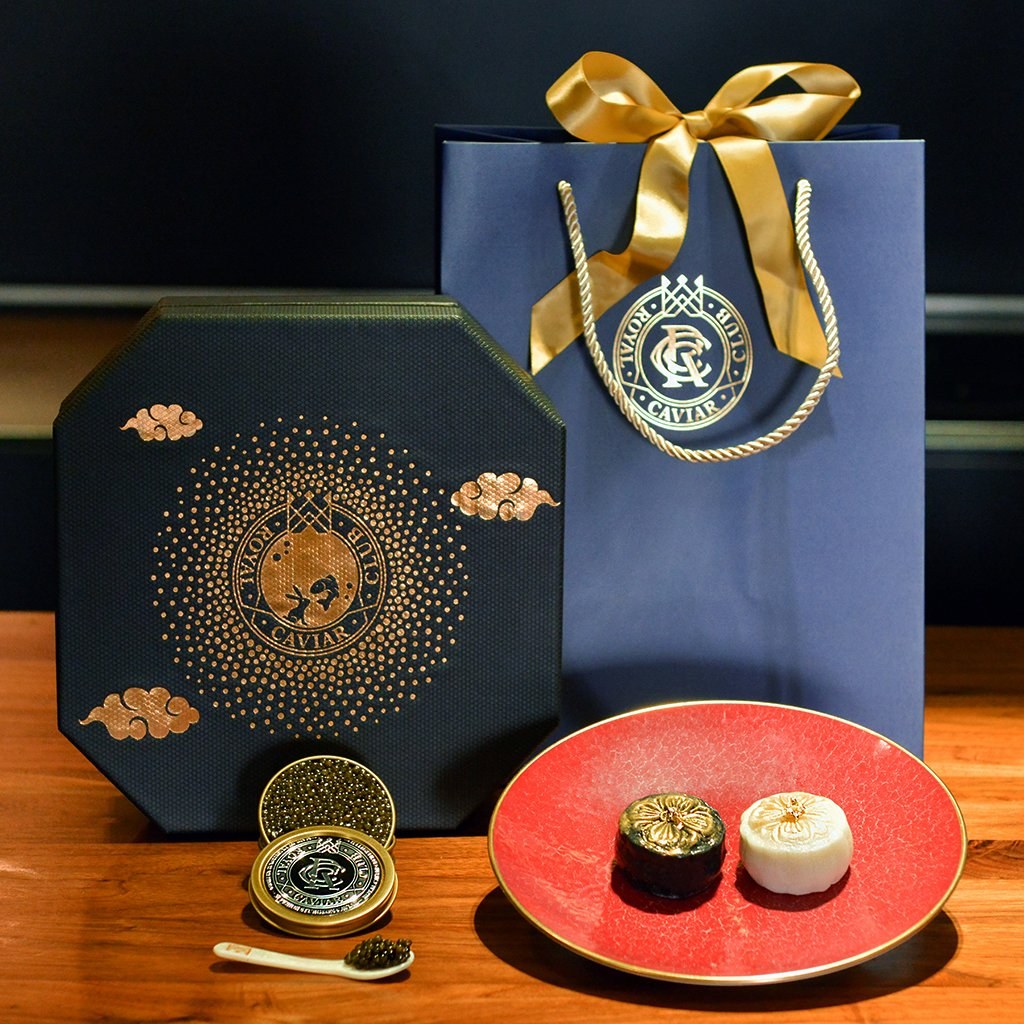 Royal Caviar Club, Hong Kong
Caviar mooncakes?! Yes, you read that right. Following Royal Caviar Club's successful launch of Hong Kong's first savoury caviar mooncake last year, the lavish trend continues. The mooncakes are a luscious combination of premium Imperial Ossetra caviar paired with either cream cheese filling or fresh Madagascan vanilla filling. Each box contains three of each flavour,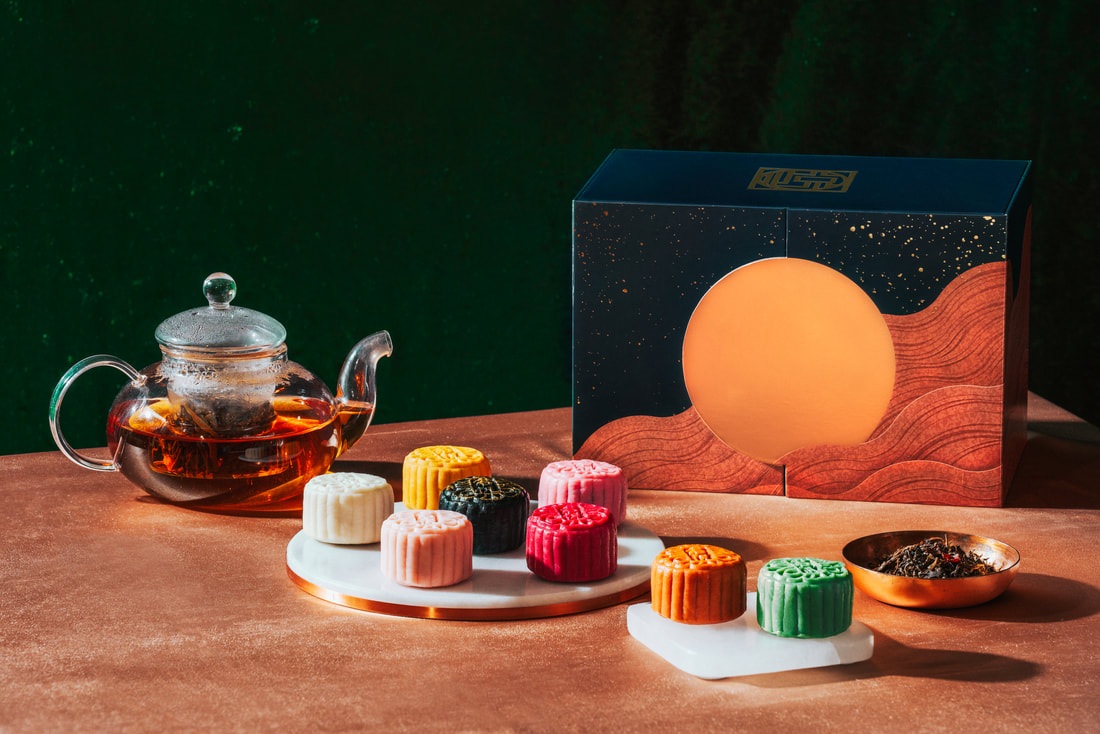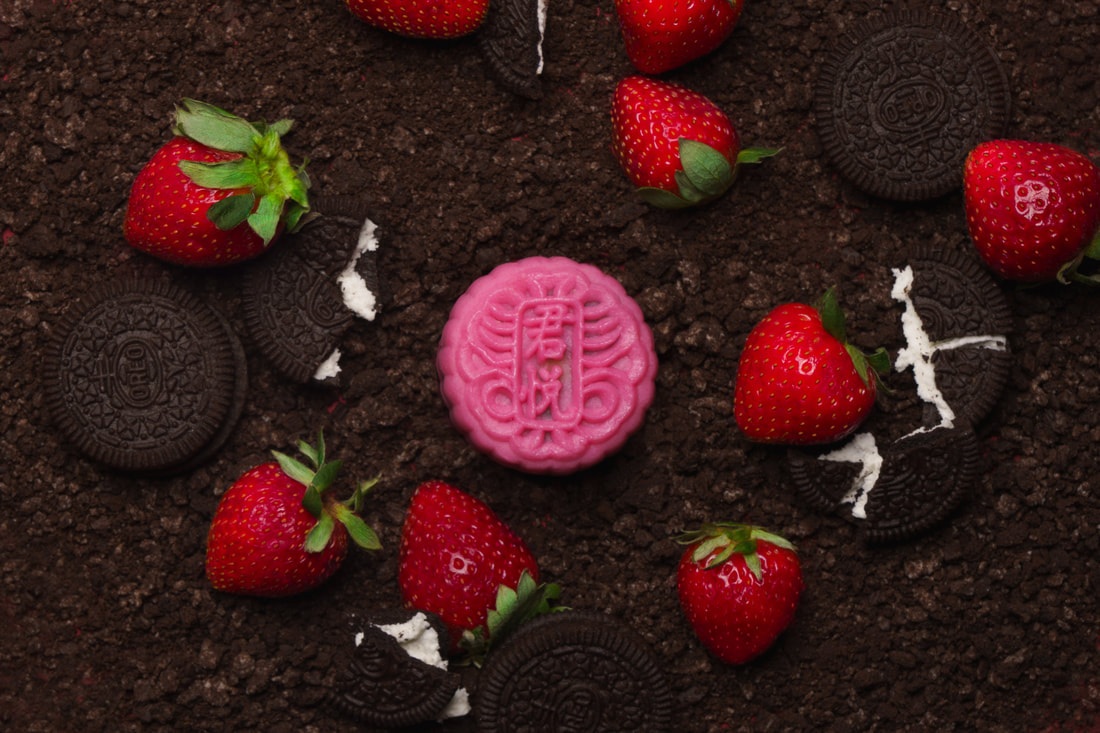 Grand Hyatt, Singapore
In addition to the hotel's signature Champagne and Lychee Martini flavours, Grand Hyatt Singapore is introducing two new snowskin alcoholic flavours: Cherry Brandy and Strawberry Cream Cheese with Oreo Crumble. Also new are four non-alcoholic snowskin flavours: Walnut Praline, Basil & Trigona Honey, Black Sesame & Ginger, and Sarawak Pineapple Cookie.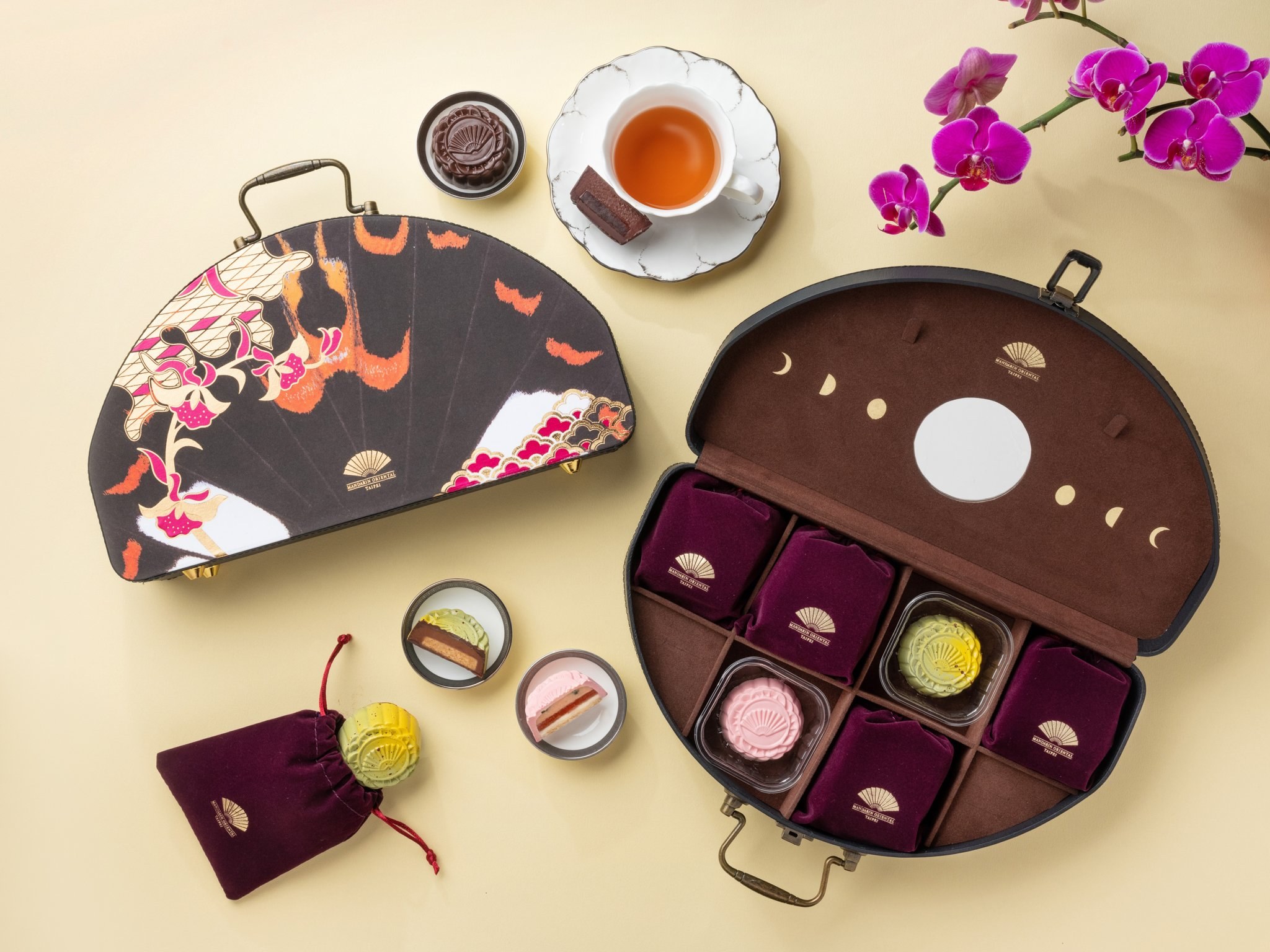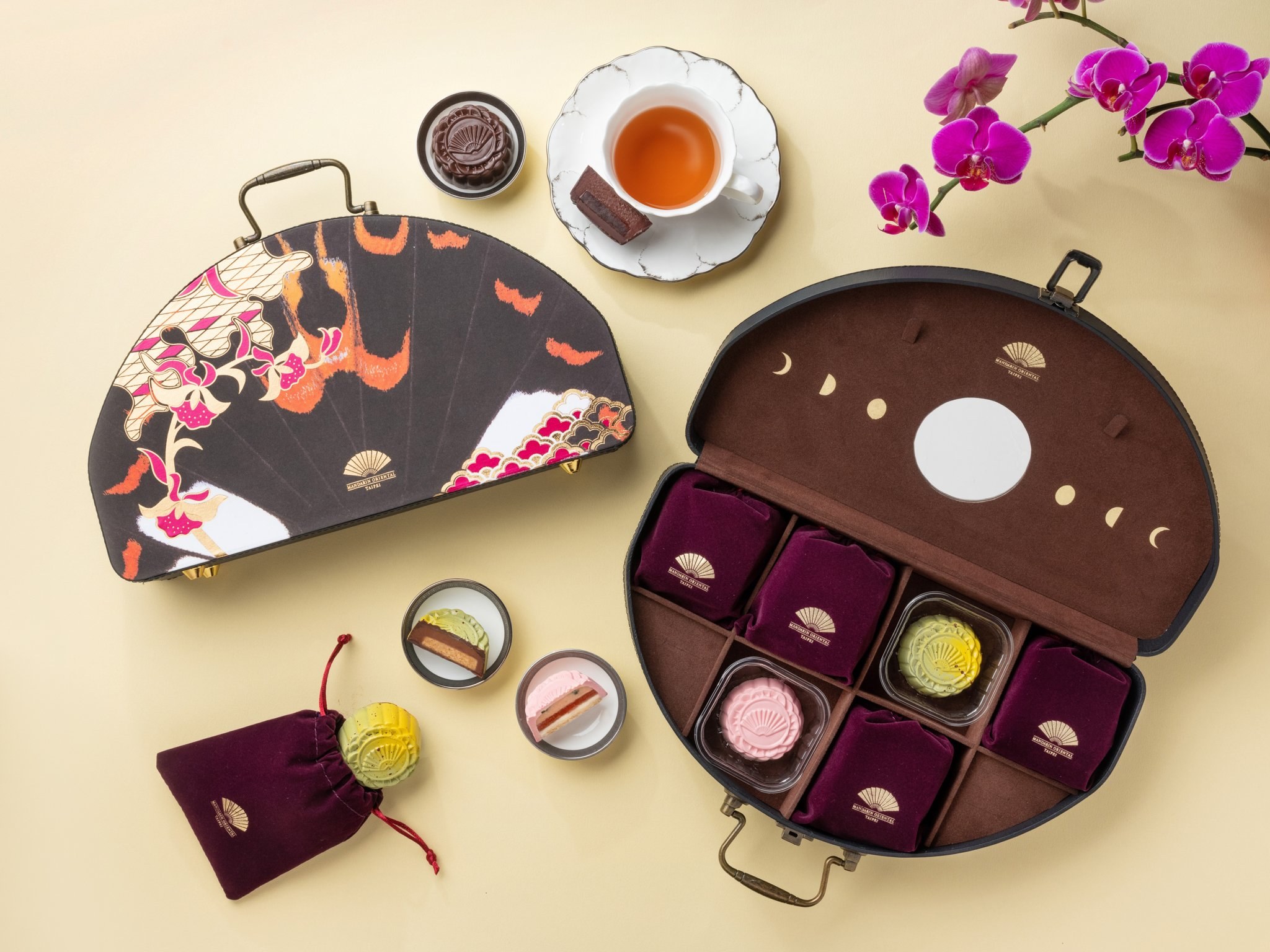 Mandarin Oriental, Taipei
Packaged in a beautiful keepsake box, Mandarin Oriental Taipei's offering three mooncake flavours for 2021. The six-piece set includes two each of Pink Guava with Kaoliang Liquor, Dark Chocolate with Citrus, and Milk Chocolate with Pear. The decadent options complement the luxurious packaging perfectly; each mooncake is held in its own velvet pouch within the box.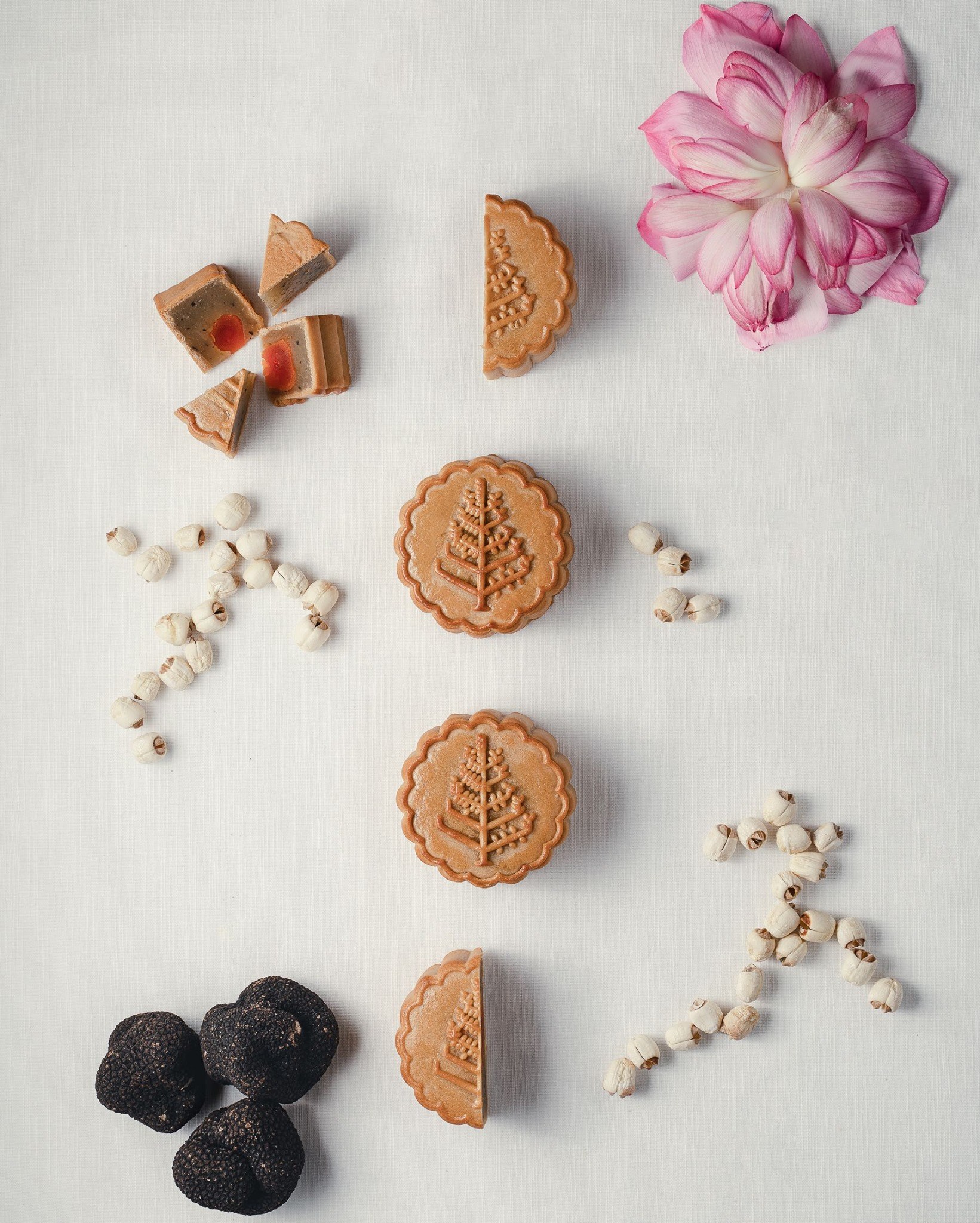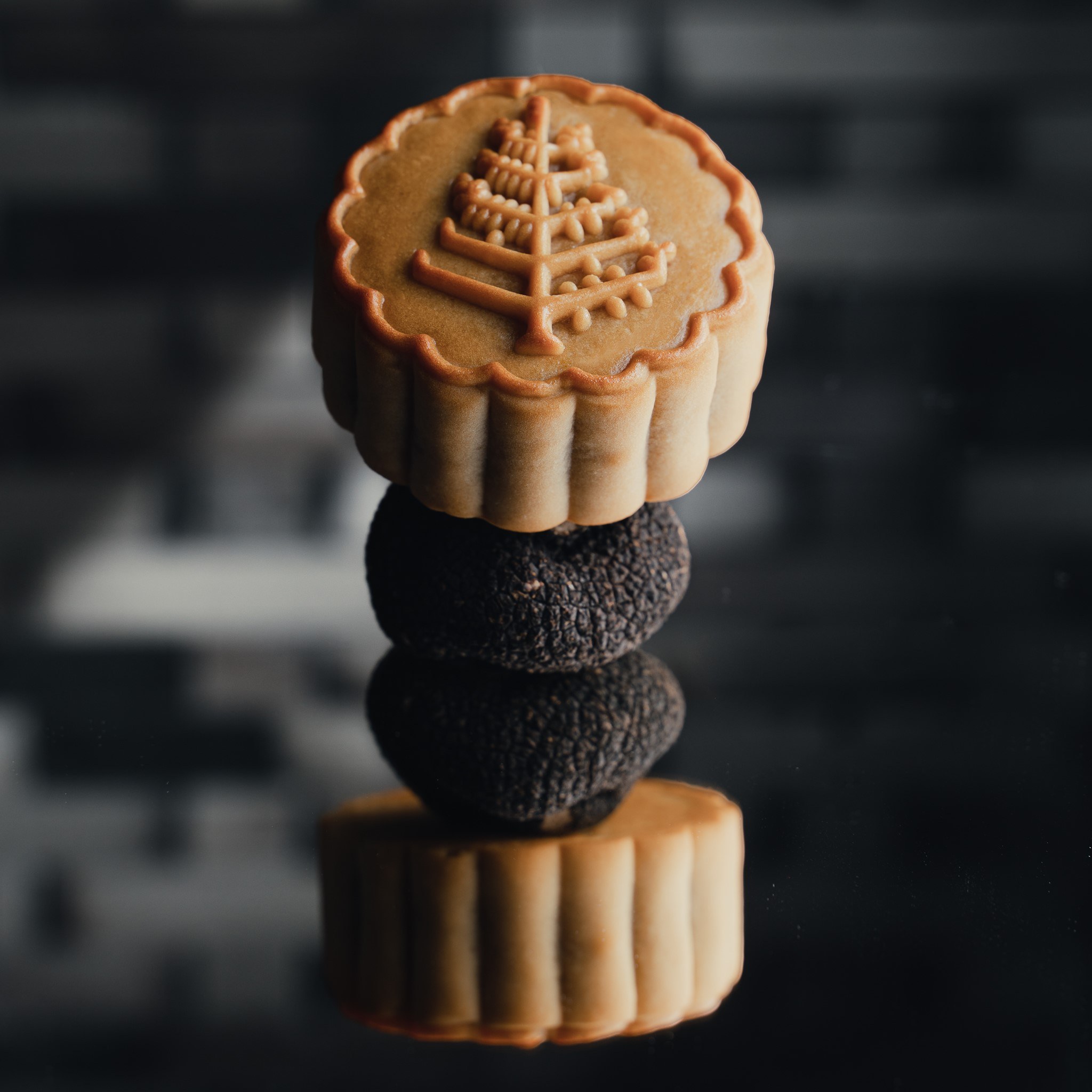 Four Seasons, Bangkok
For the first mooncake from Four Seasons Hotel Bangkok, Yu-Ting Yuan Head Chef Gui Xiaogui created a unique black truffle, lotus seed and salted egg yolk mooncake inspired by his personal childhood memories of the Mid-Autumn Festival but with a luxe touch. Each mooncake is passionately crafted by hand and sold in a beautifully packaged set of four.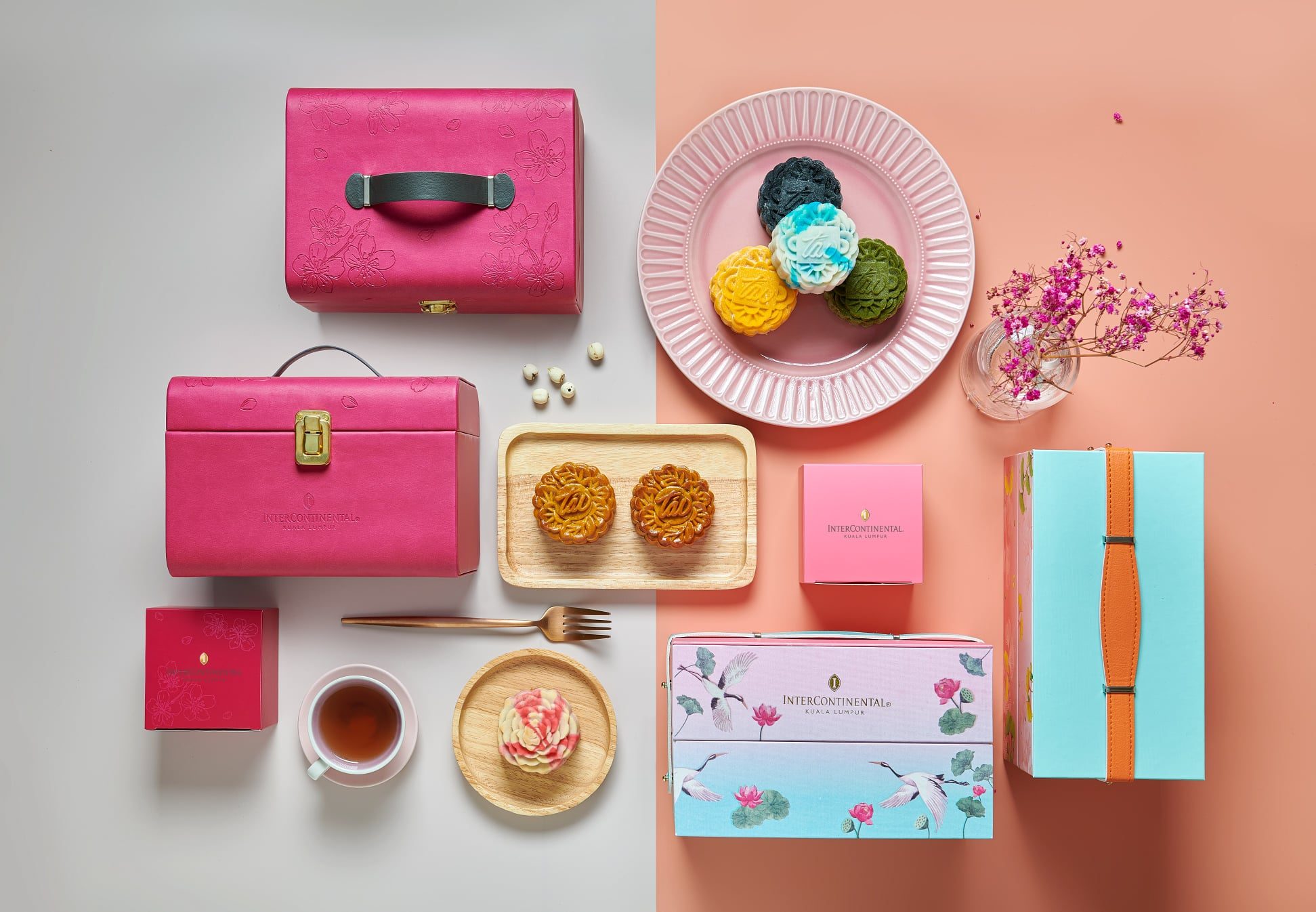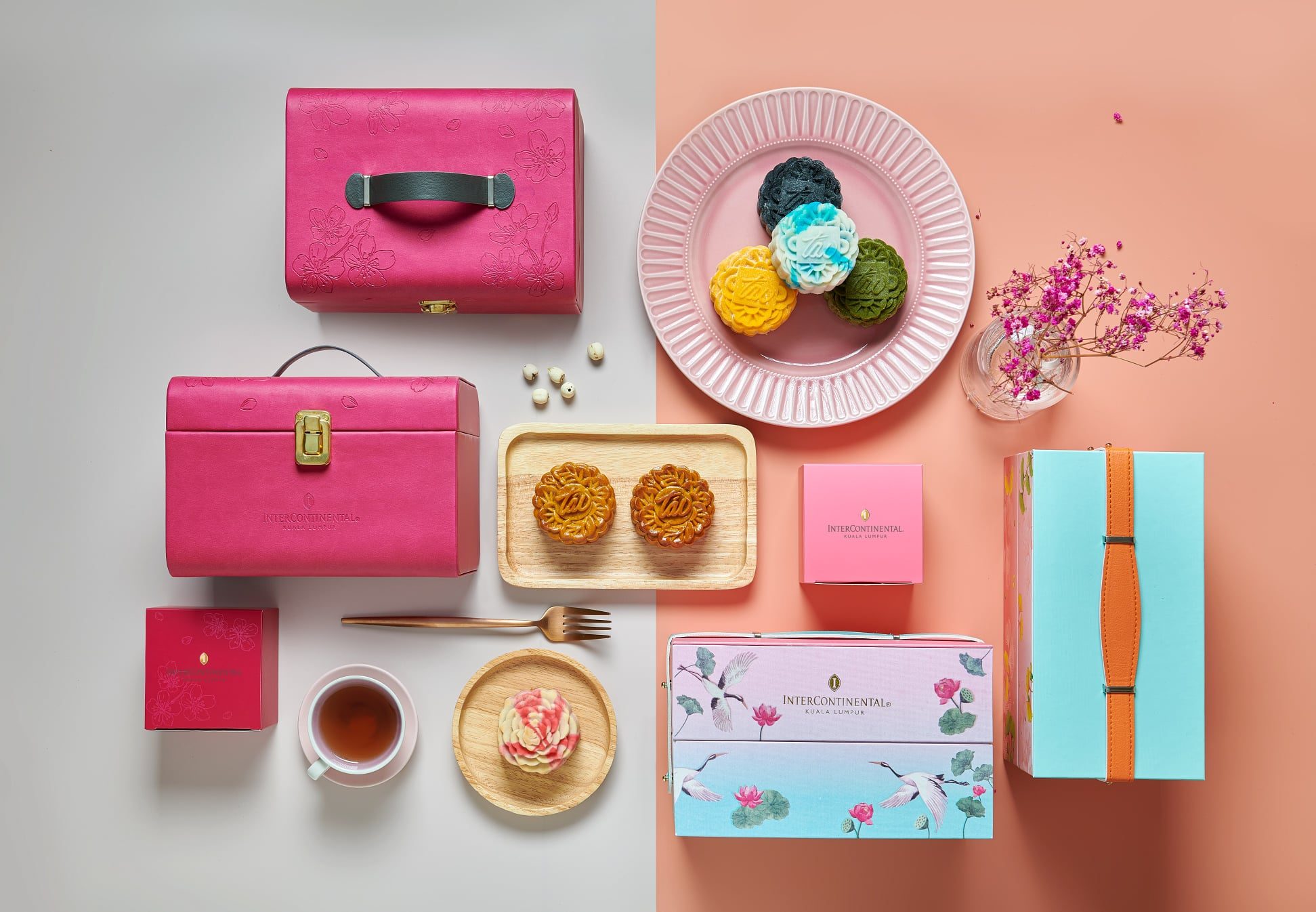 Intercontinental Hotel, Kuala Lumpur
The delicate treats — in both baked and snow skin varieties — unveil a host of delectable creations, including four new signature flavours from Durian Snow Skin with Custard and Salted Egg Cream, marrying the iconic essences of Malaysia, to Scarlet Marble with Pandan, Minced Yolk and Mung Bean Paste. Milk tea enthusiasts will love Bamboo Charcoal Snow Skin with Milk Tea, whilst green tea devotees can take zen in Green Tea Snow Skin with Green Pea and Dragon Fruit.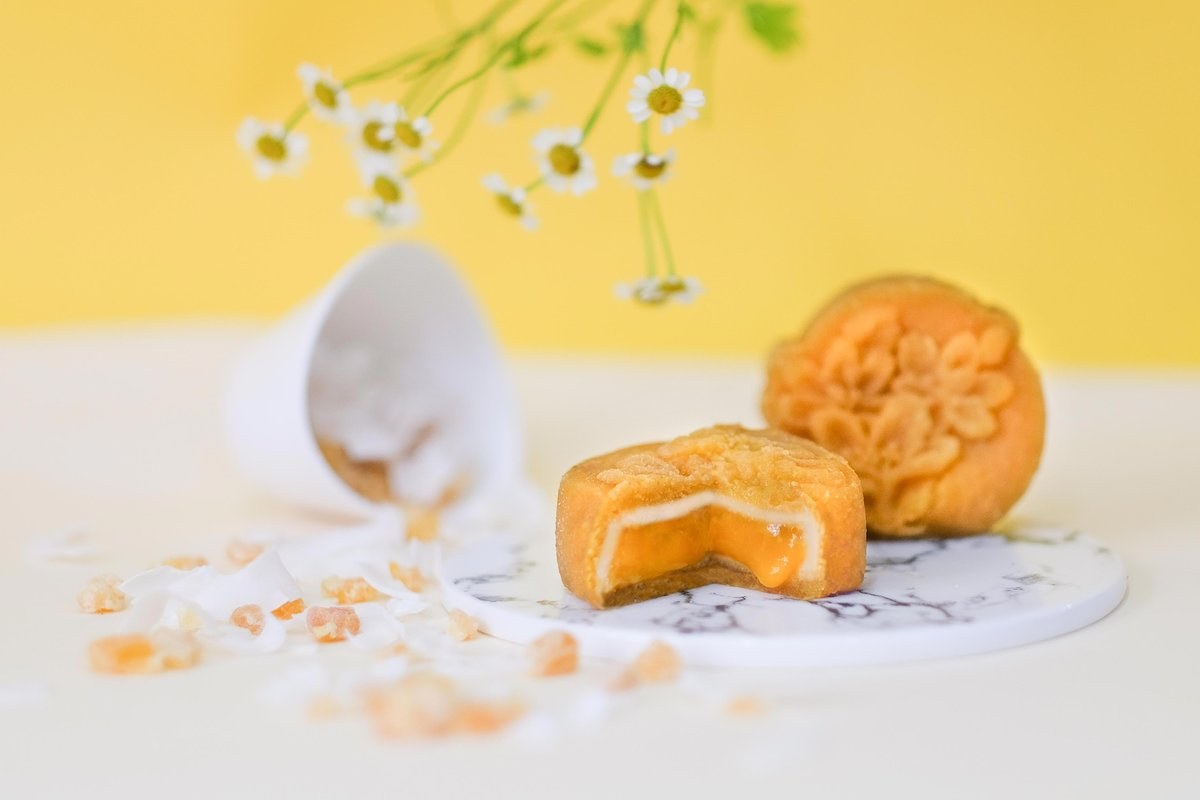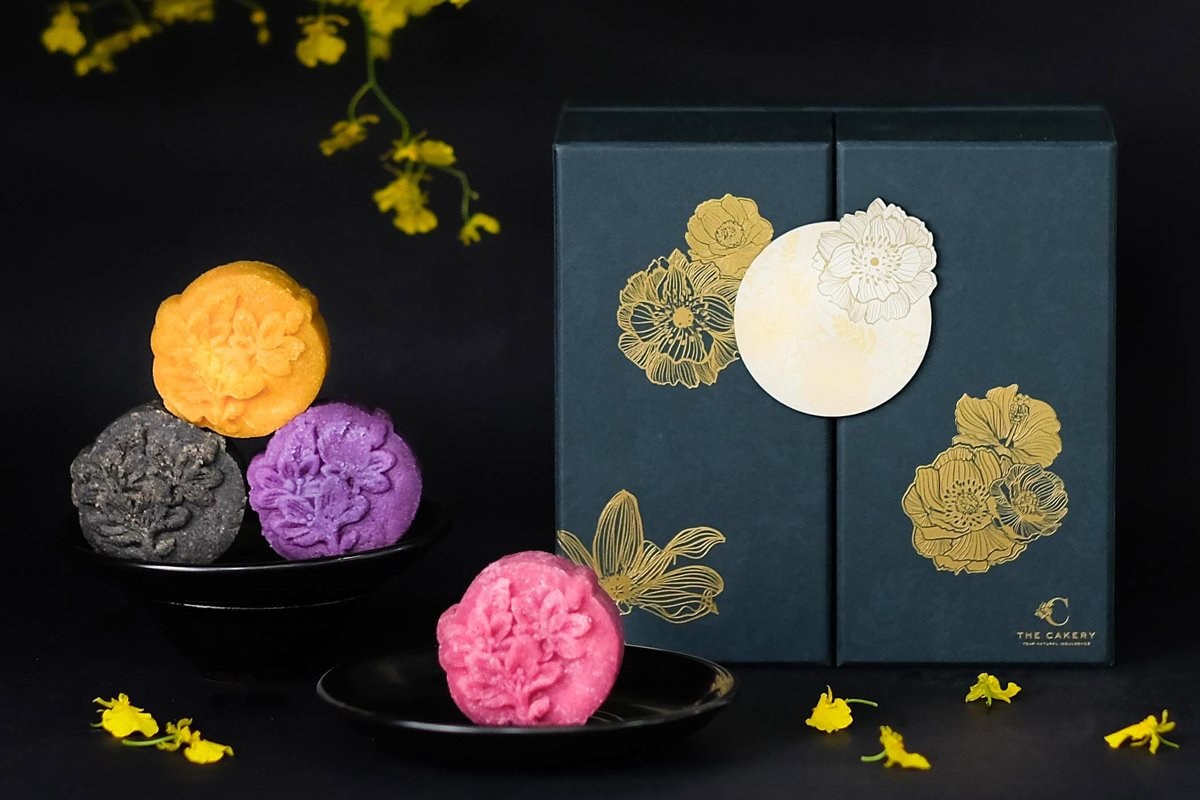 The Cakery, Hong Kong
A mooncake for modern times, these health-conscious pastries are gluten-free, vegan, without food colouring and have less sugar — but you'd never know from looking at or tasting them. Four distinct flavours include Black Sesame Lava, Mango Bean Paste Lava, Jasmine Raspberry, and Taro Bean Paste. Packaged in a beautiful gift box, their vibrant colour and embossed floral motif add a luxurious finish to the healthy treat.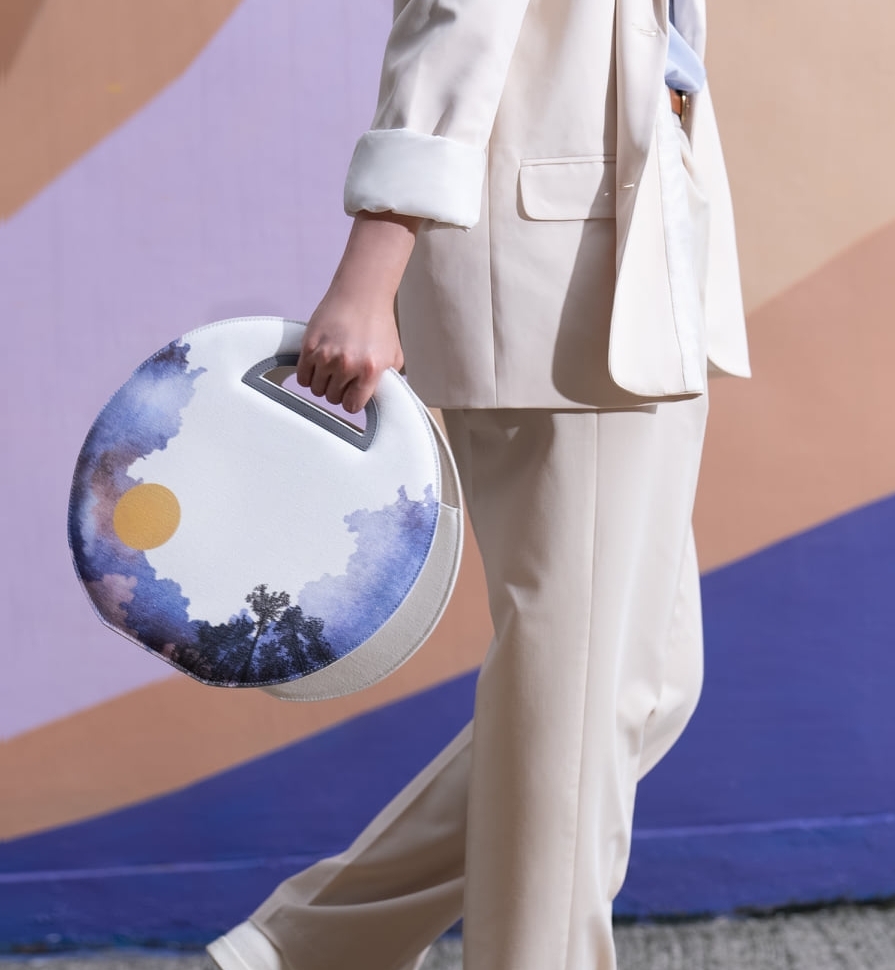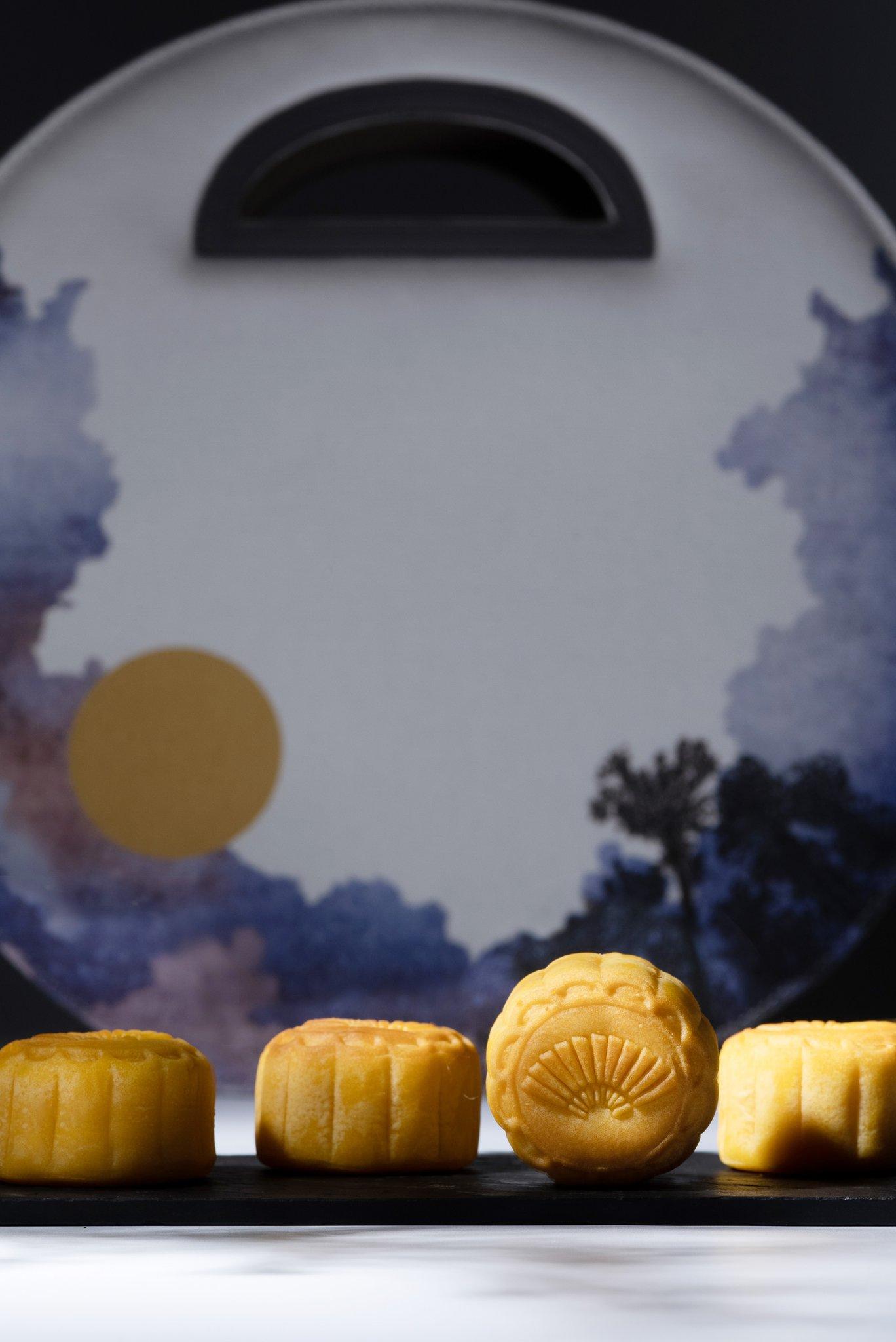 Landmark Mandarin Oriental, Hong Kong
In keeping with their commitment to an eco-conscious lifestyle, substituting sustainable alternatives whenever possible, The Landmark Mandarin Oriental is selling their mooncakes in a stylish tote bag. Reminiscent of a purse, it's a forward take on the festival and can be reused for daily or evening use. The unique tote includes six mini egg custard mooncakes made with their beloved signature recipe.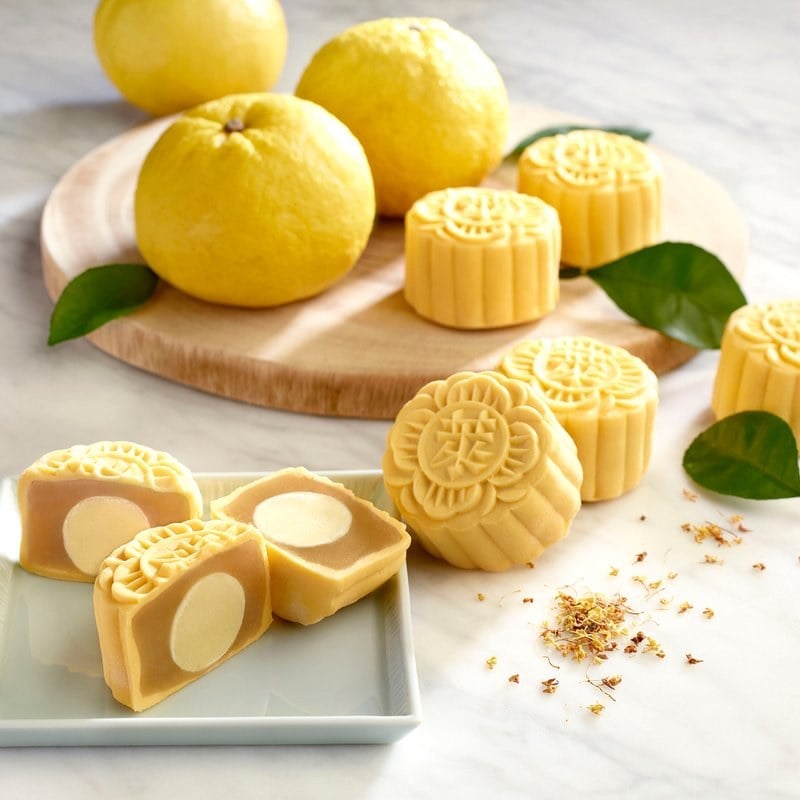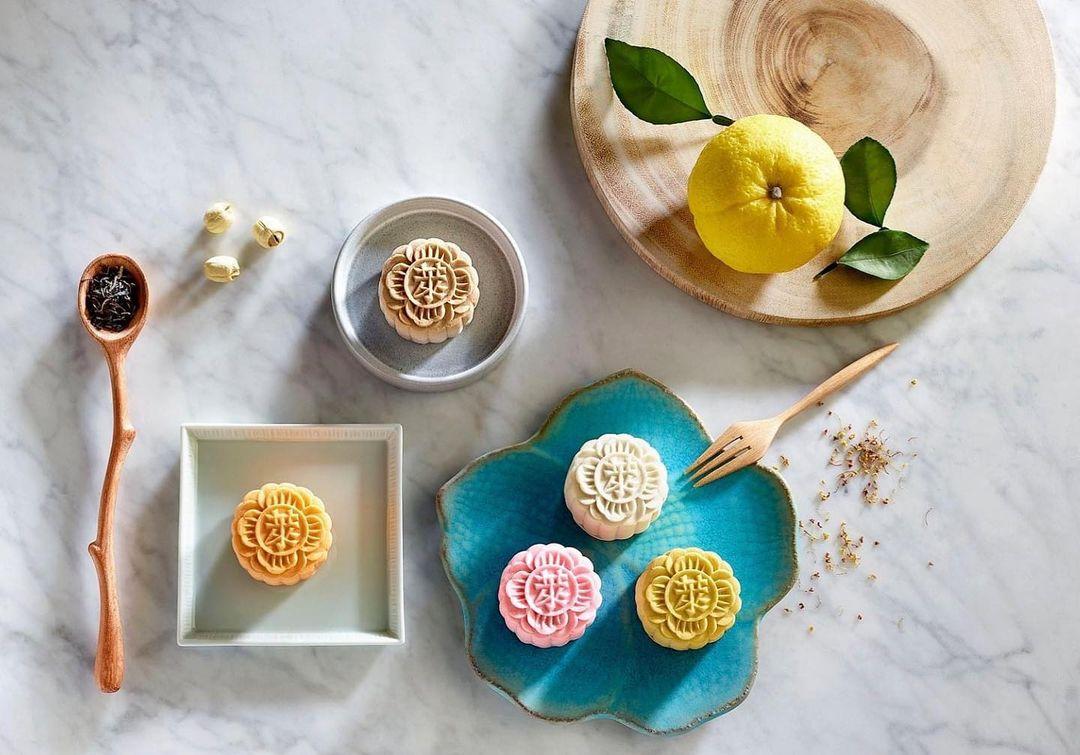 Raffles Hotel, Singapore
These beautiful mooncakes are a new addition to Raffles' signature offering. Of the eight flavour options, we love the vibrancy of the Yuzu & Osmanthus Truffle Snow-Skin Mooncake. Incorporating a divine blend of osmanthus tea leaves to heighten the natural sweetness of the aromatic yuzu, the depth of flavour is remarkable — and cut in half, the chic pastries resemble a piece of modern art.

To order mooncakes or for additional recommendations, please contact your lifestyle manager.