It was Hippocrates who first praised 'riding's healing rhythm' in 400BCE. Fast forward a few thousand years and horses are once again in the wellness limelight – this time, for equine therapy.
In a sentence, equine therapy is therapy in the presence of a horse. As prey animals, horses have evolved to pick up on non-verbal cues so as to regulate peace amongst their herds. In a therapeutic setting, this means they tend to mimic the patient's emotions in a non-judgemental way, which often facilitates faster therapeutic breakthroughs (as it turns out, you can't hide your emotions from a horse).
Whilst the treatment is mostly used alongside CBT, one-off sessions and equine retreats are appearing at high-end hotels and luxury spas. If you fancy giving it a try, we've detailed six equine experiences below – from a five-day soul search on an Indonesian island to meditative horse painting on an Arizonan ranch.
The Lodge at Blue Sky, Utah
3,500 private acres await at this vertiginous ranch – as well as many opportunities to try equine therapy. All horses here are rehabilitated, and, alongside traditional equine therapy, one of the more unique wellness programmes gets guests working with rescued mustangs and thoroughbreds. To stay, check into an adults-only Creek House, where an open concept design and Creekside location enable maximum immersion in nature.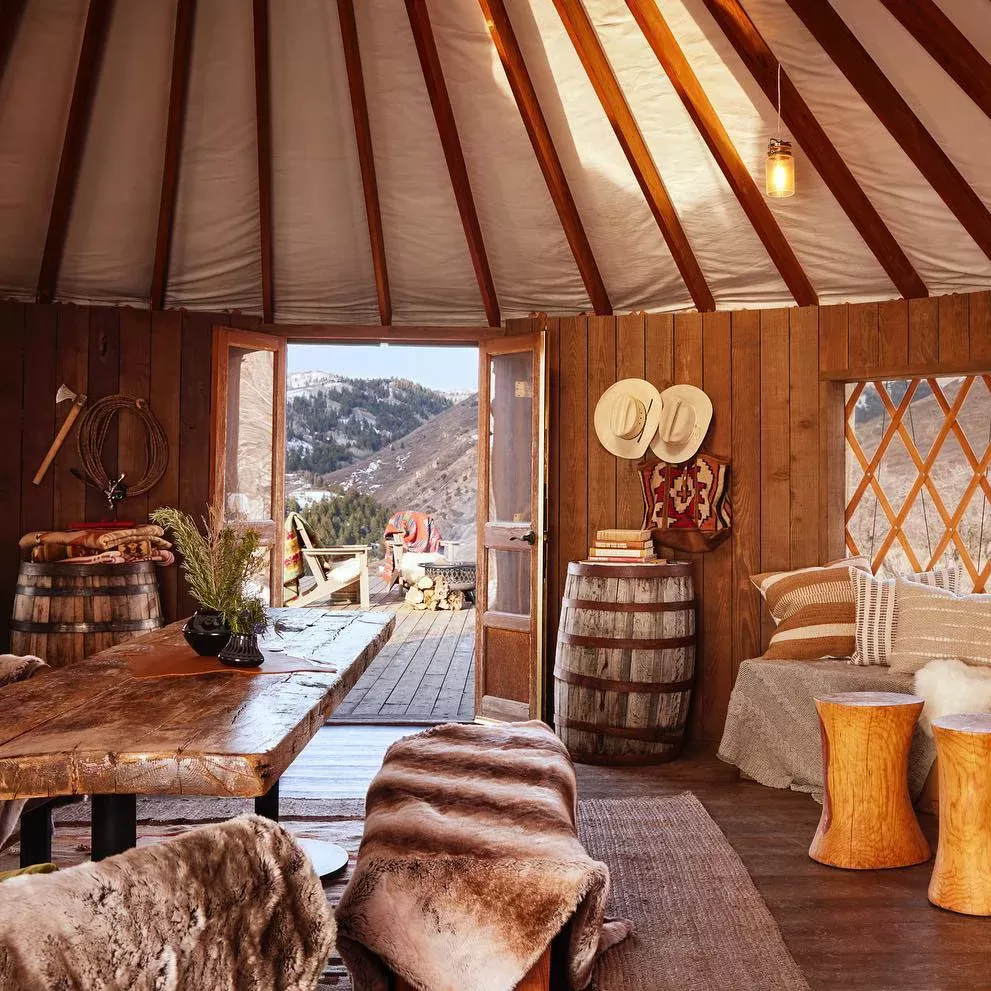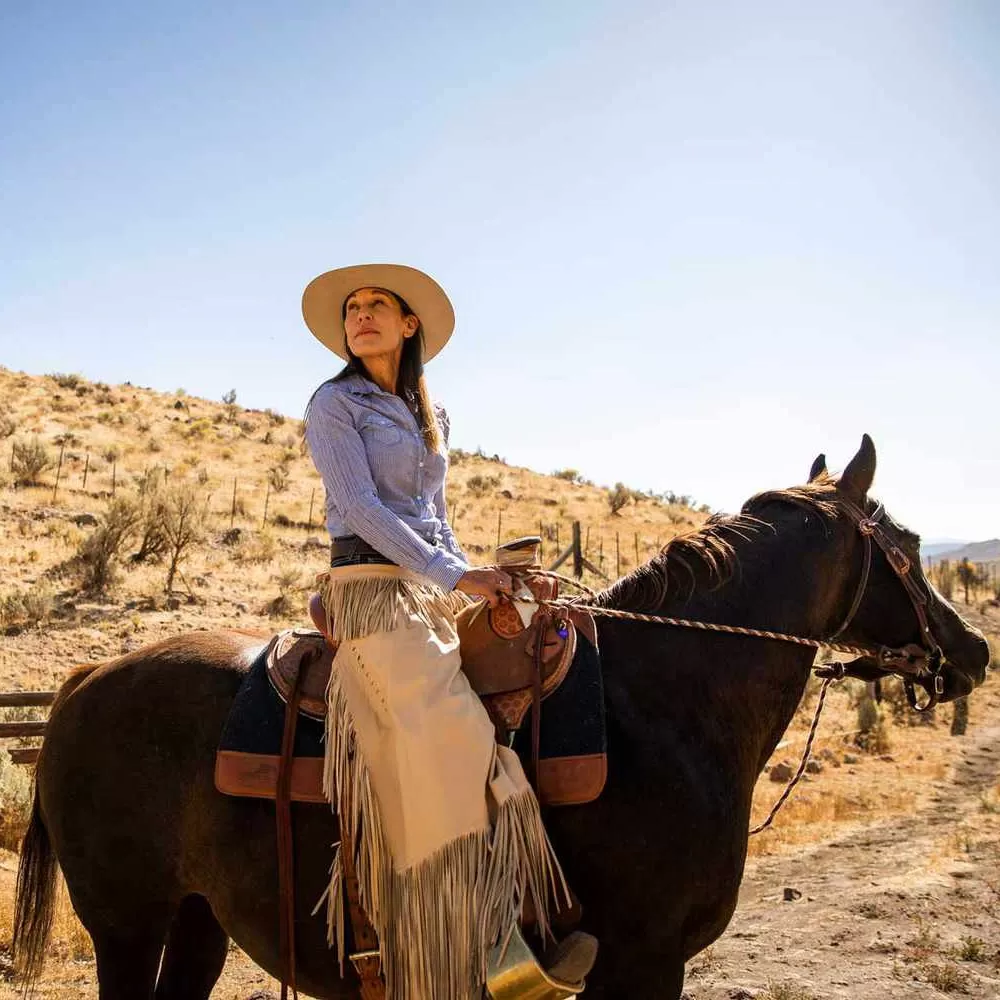 The Lodge at Blue Sky, Utah
Reach & Conquer Sumba, Indonesia
Dr Andreas Liefooghe is a pioneering equine therapist, and this spring he will launch his latest venture, Reach & Conquer – a series of horse-centred retreats to far-flung islands. In May, he heads to Mustique, and in July, to Sumba, an Indonesian island where wild horses roam freely. Here, you'll spend five days based in the world leading Nihi resort, where you'll work with horses every day to gather valuable insights about yourself and how you show up in the world.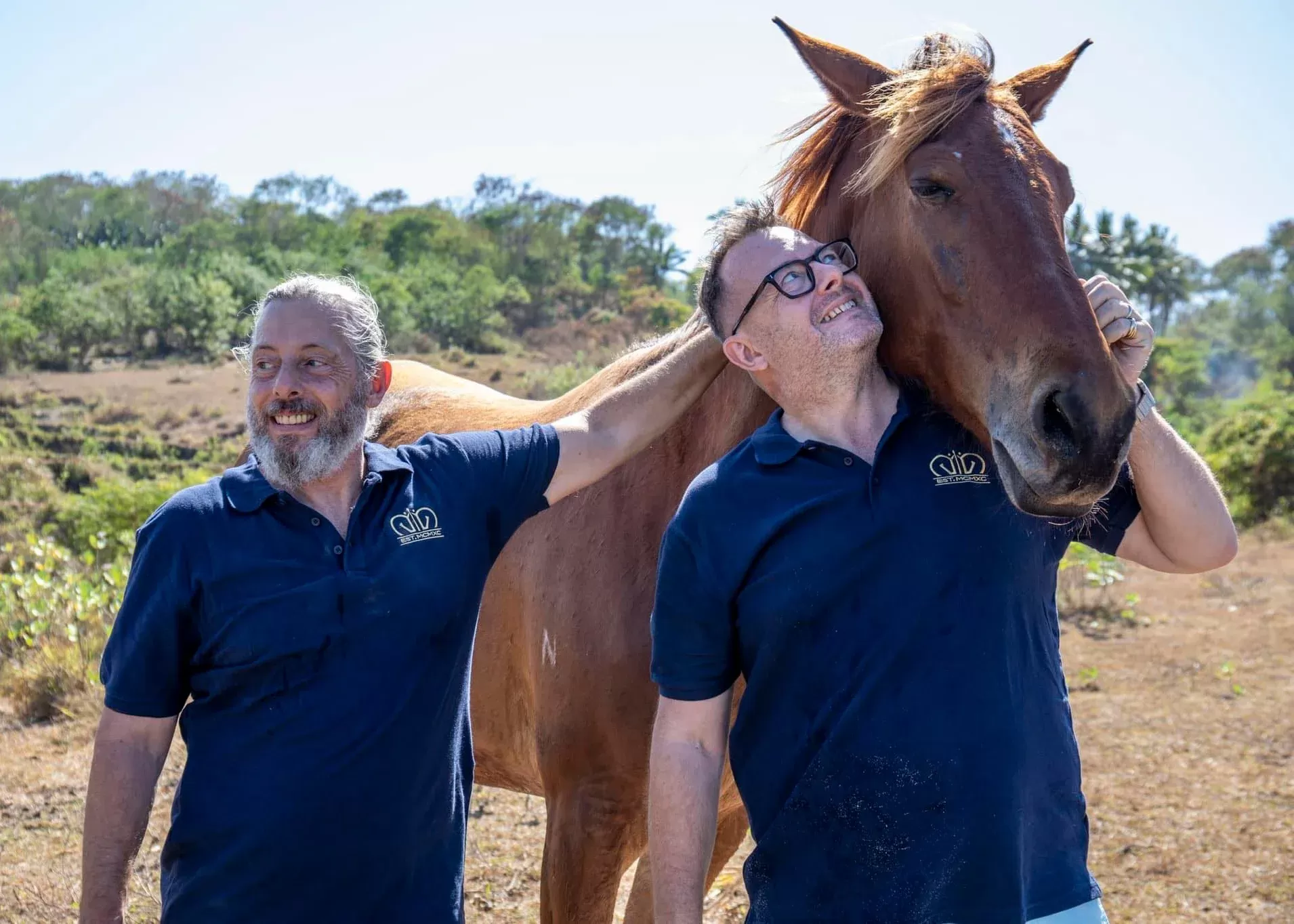 Reach & Conquer Sumba, Indonesia
Sensei Lanai, A Four Seasons Resort, Hawaii
This July, Sensei Lanai will add an Unbridled Retreat to its wellness portfolio – a women-only equine therapy programme led by internationally recognised Equine Coach, Devon Combs. Just 12 women will be welcomed on the four-night experience, where days begin with horse-based therapy and end with things like a sunset catamaran cruise or a private aquatic bodywork session. To stay, Sensei Lanai's light, airy suites are great for decompressing after a day's soul discovery.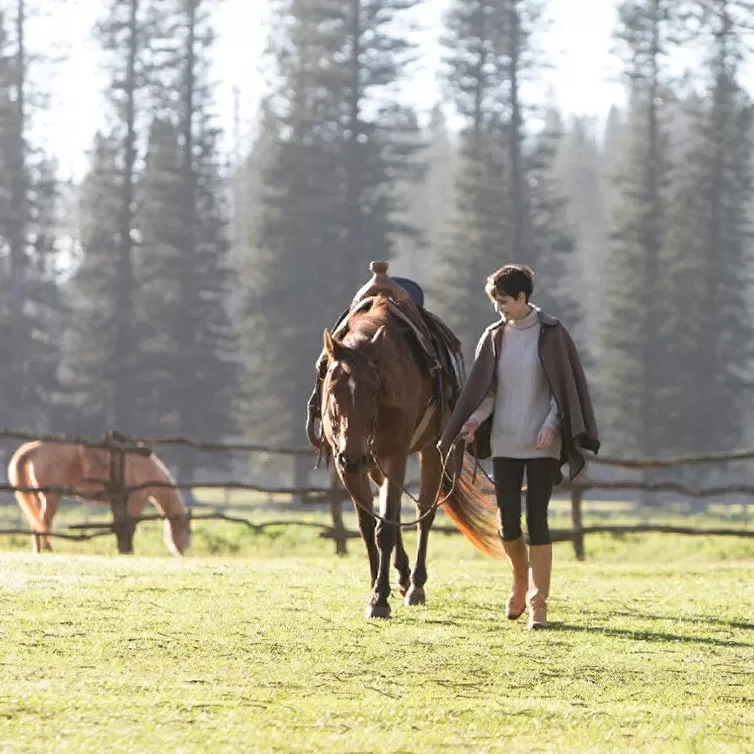 Sensei Lanai, A Four Seasons Resort, Hawaii
Pink Spirit, Jordan
15 years ago, Sandra Jelly quit her job in advertising and moved from Amsterdam to Jordan, where she now offers desert-based yoga and horse meditations. You can either join her in the paddock for a day-long 'soul session' or sign onto a two-day 'soul spark' retreat. On the latter, you'll journey deep into the protected area of Wadi Rum where the vast, still desert forms an inspiration backdrop to daily yoga and equine therapy practices.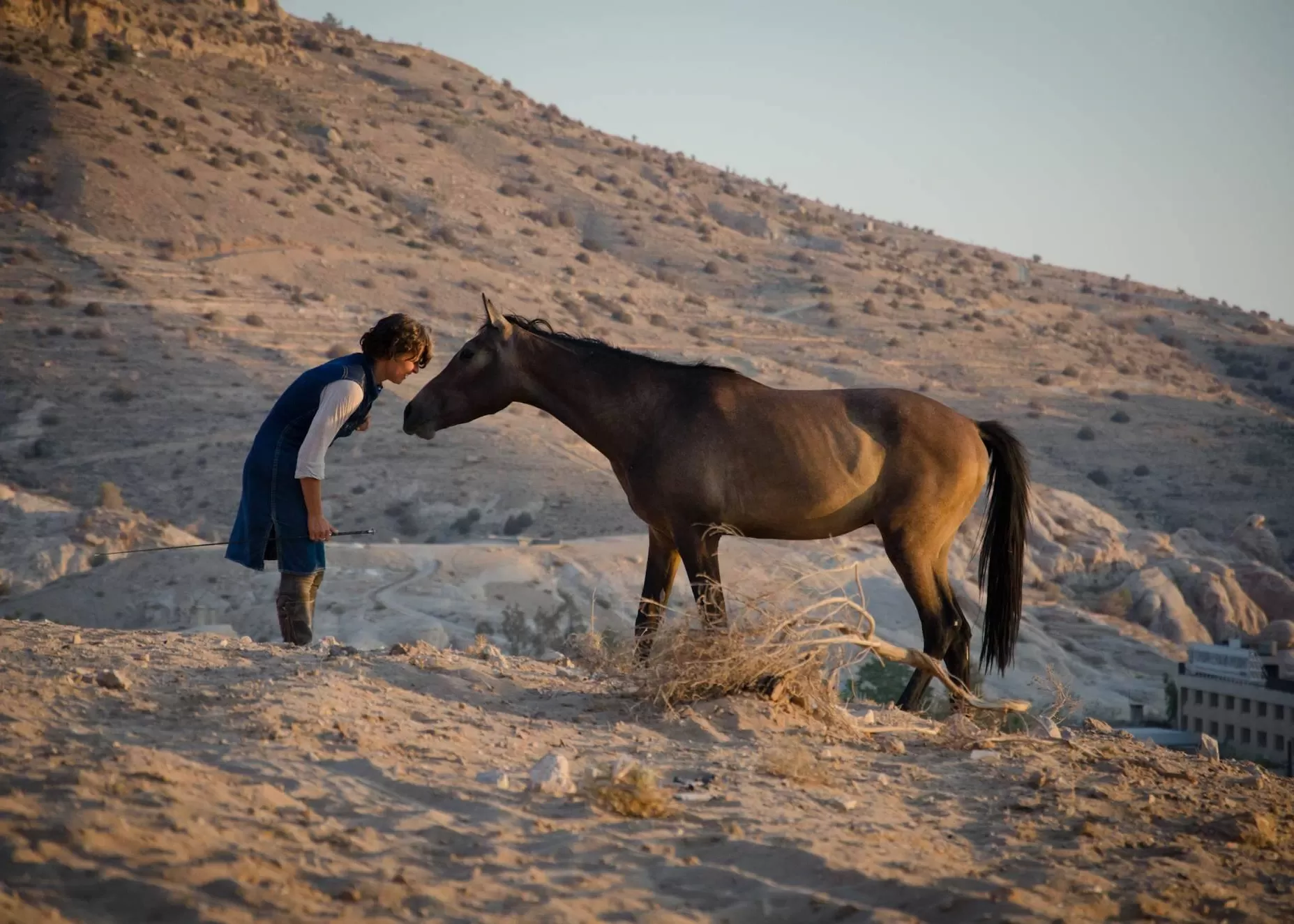 Pink Spirit, Jordan
Purple Sage Ranch, Miraval Resort, Arizona
Purple Sage Ranch was one of the world's first ranches to offer equine therapy, and it now puts on a multitude of horse-based wellness activities. Joining its classic equine meditations is an 'unforgettable canvas' class, which involves using your hands to apply non-toxic paint to the horses in a way that mimics natural grooming. Elsewhere in the resort, wellness is prioritised; all packages are all-inclusive so you can focus solely on your experiences, and mobile phones are banned outside of your room.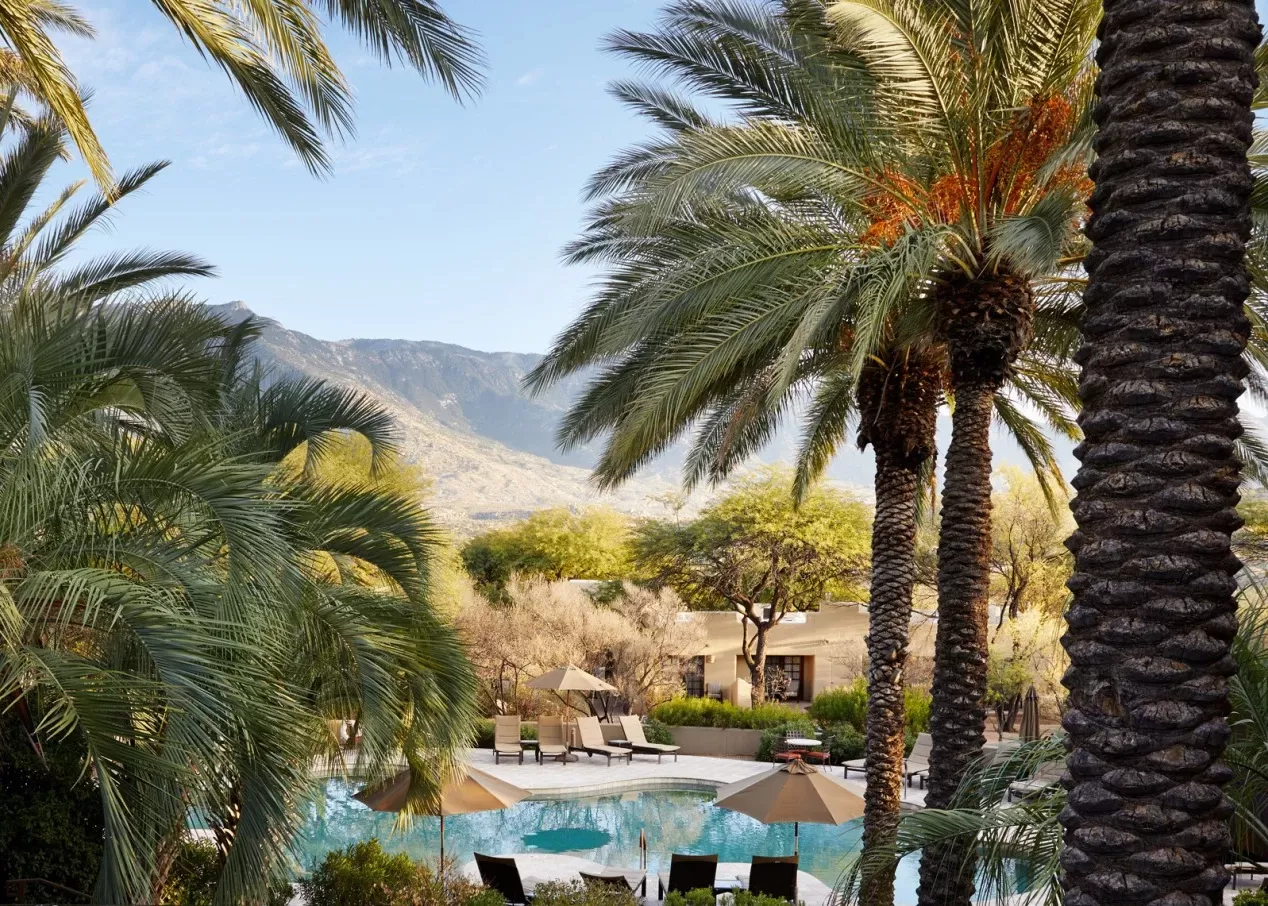 Purple Sage Ranch, Miraval Resort, Arizona
Casetta, Tuscany
It's easy to feel relaxed in Chianti. Honey-hued farmhouses look over olive-smattered hills, the weather's good, the food even better – and that's not even beginning to talk about the wine. All of this forms a good argument in favour of choosing Casetta for your equine explorations – a 270-year-old Tuscan farmhouse that's partnered with equine therapy provider, Alterreno, for a three-day healing experience. On this, you will be guided by equine expert Angelika Schneider as you gain a greater of understanding of how you connect with others.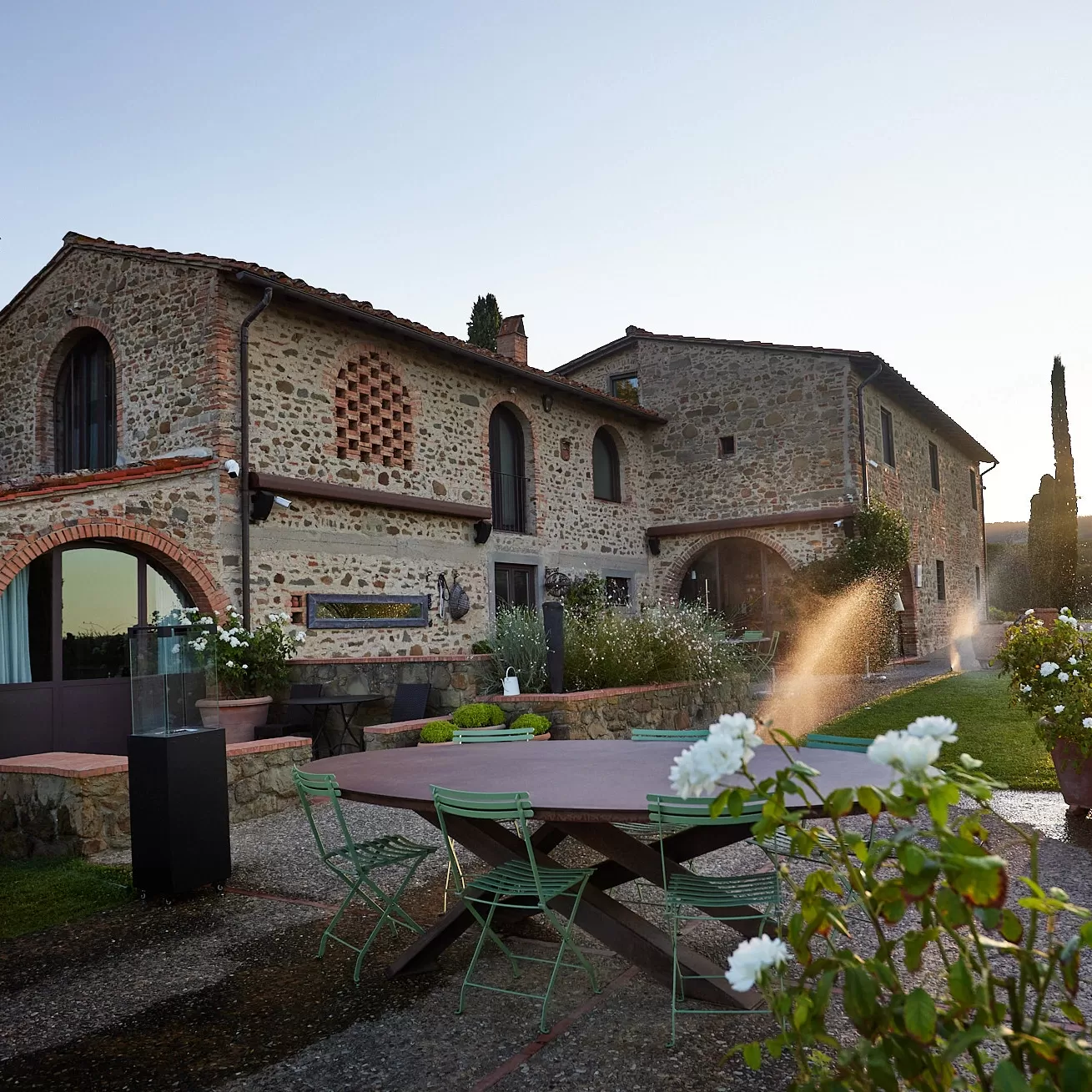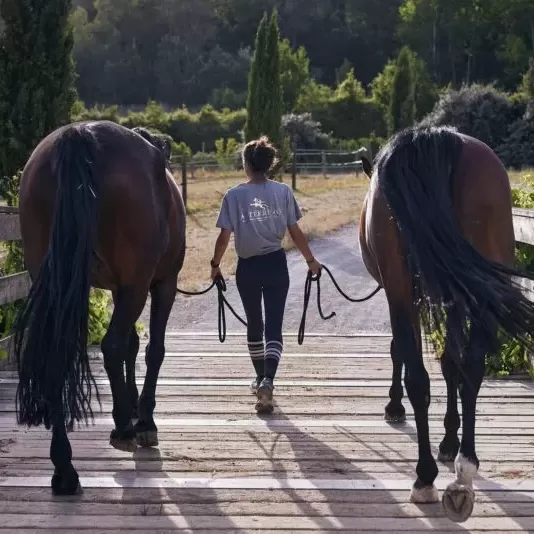 Casetta, Tuscany
For further information about how Quintessentially can help you to stay well, speak to your lifestyle manager or discover more about membership here.