Cigar lovers will find plenty to love in Cyprus. The Mediterranean island is well-placed to facilitate a fun yet elevated smoking experience, thanks to its geographical proximity to tobacco-loving regions, such as Lebanon and the presence of Phoenicia TAA Cyprus – the second-largest Habanos distributor in the world.
Who doesn't dream of a Habanos lounge with a view of the sea and majestic palm trees? In the south of Cyprus, such a paradise can be found at NissiBlu Beach Resort. As soon as I enter the vast ballroom-sized space, I see a Caribbean-style panorama through a gigantic glass wall and a walk-in humidor packed with many Havana rarities. I select the Edición Regional Sancho Panza Homer 2022 (about €23) as an entrée, and Stelios Ioannou, head of the Cigar Division at Phoenicia Fereos Cyprus (the sub-division of Phonecia TAA Cyprus that opened this lounge), is on hand to talk me through it.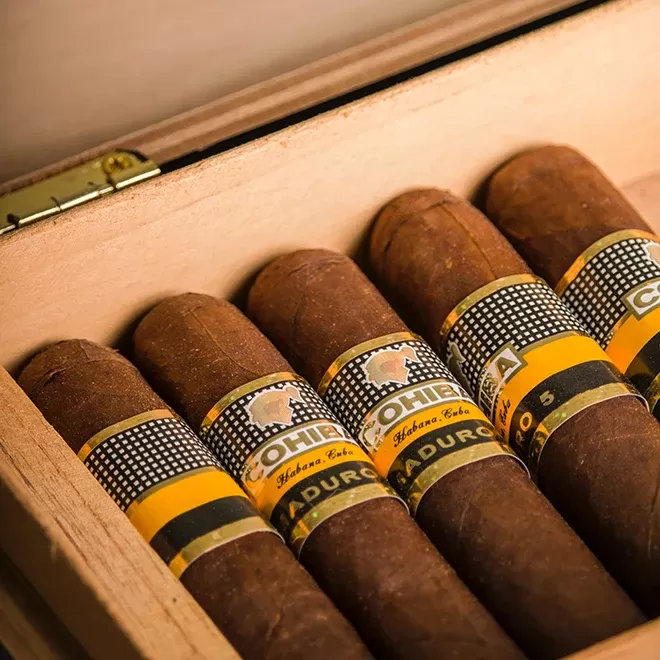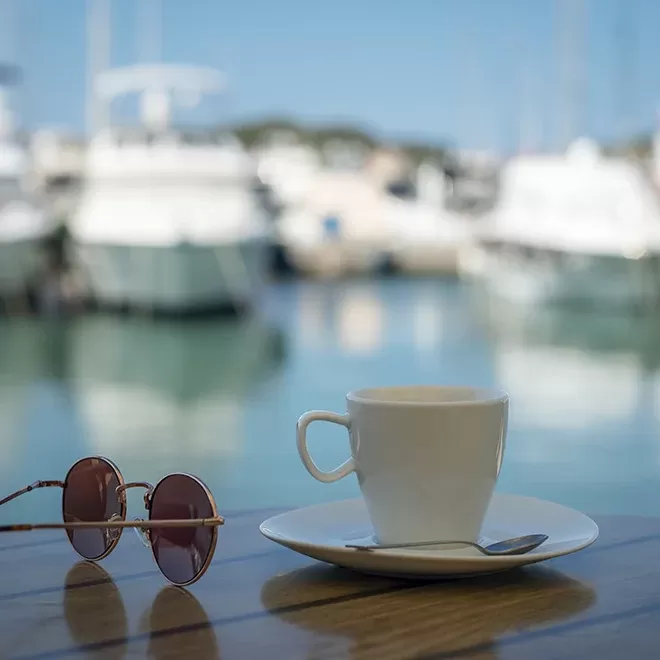 'This characterful Magnum 54 is great value for its quality,' he says. 'It symbolises a cultural bridge between myths that are glorious for us: Spain's prankster legend Don Quixote and Homer's immortal Odyssey.'
The lounge is ingeniously illuminated – and, thankfully, air-conditioned – with artistic designs like a sacred triptych painting. Indeed, aficionados experience moments of reverence in front of Cohiba Behike boxes that, having become rare worldwide, are now being seen as an investment given the rapidly increasing prices. This raises the question of why this small island has become such a spectacular marketplace for Havana cigars.
'Phoenicia TAA Cyprus is one of the biggest global players of Habanos,' answers Stelios. 'The catchment area extends from the Middle East to large parts of Africa, and at the same time Habanos are widely distributed locally, making them accessible to aficionados. We are in the Varadero of Cyprus.'
Indulge in your favourite cigar here or on another beautiful beach promenade in Cyprus – try Larnaca or Finikoudes Beach, both of which were recommended to me by a young lawyer I met for lunch on the extravagant Habanos Terrace of the Radisson Blue Hotel. This is also duly recommended; the walk-in humidor is a treasure chest stuffed with finds such as the Edición Regional Diplomaticos Phenicia.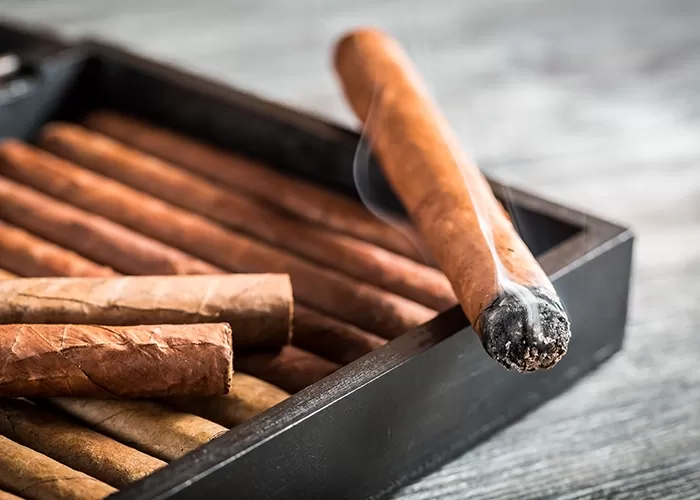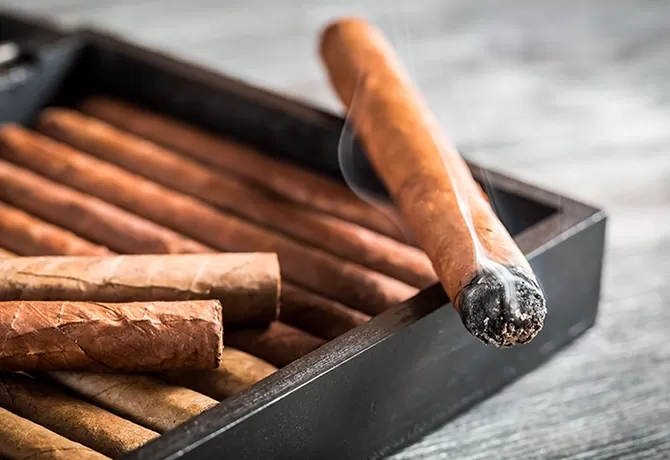 Top Habanos from the kiosk
Away from Cyprus's top locations, such as the 'Habanos-Olymp' directly on the beach, the island has over 500 kiosks offering excellent Habanos – 30 of which are equipped with walk-in temperature- and humidity-controlled rooms, and some of which are found at petrol stations. This omnipresence is a deliberate move to counteract elitism within cigar smoking and make it accessible to all.
Walking down Limassol's vibrant beachfront boulevard, the skyscrapers vying with colourful, avant-garde architecture, I get the feeling that I am in Miami but with a Côte d'Azur twist. However, when I reach the trendy district of Germasogeia, the spectacular Punin Shop seems to usher in a new era. This ensemble of three temples of pleasure (cigars, wines and fine spirits, and a cocktail bar) has won a design award for its hyper-modern style. It's here that I see first-hand how young aficionados are fuelling the cigar boom.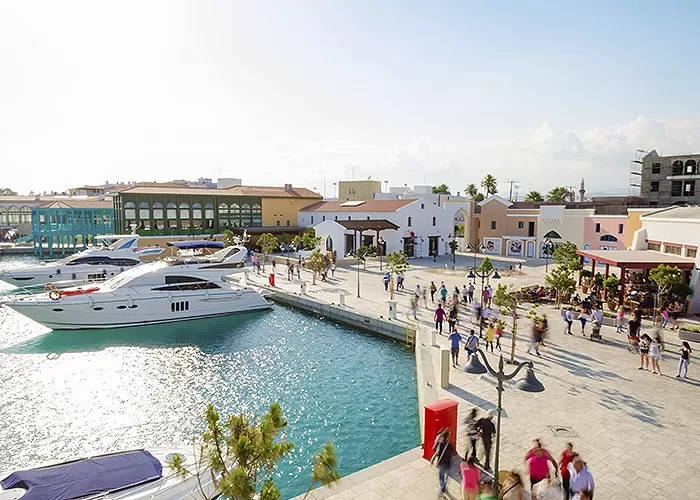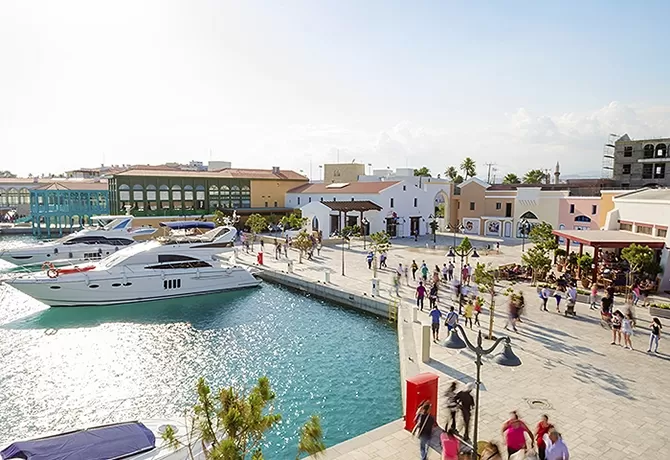 Have you ever visited a cigar lounge where lurid, pop-art-orange décor sets the tone? Here it does, from the rocking chairs to the ceiling, on which gigantic deco-cigars seem to protest against classic elegance. I meet young smokers in the walk-in humidor. They're excited about A.J. Fernandez from Nicaragua (from €9.50) and consume vintage Armagnac (€10 per glass) from the hip designer vending machine. However, the luxury segment is distinctly focused on the Habanos Specialist Punin.
A good half of sales are Habanos, whose Cohiba luxury line (Behike 52, €200) competes with Daniel Marshall DM2 Torpedo 24kt Gold (about €300) and the VIP brand Gurkha.

'Demand is high; we're expanding,' says the shop manager, referring to all the young tech entrepreneurs doing business in Cyprus.

It follows that, in the gigantic Punin Wine Shop, you will also find some of the world's most expensive bottles, such as the Domaine de la Romanée-Conti from Burgundy: the luxury scene is clearly thriving in this modern Cypriot district.
A pioneer in the Habanos business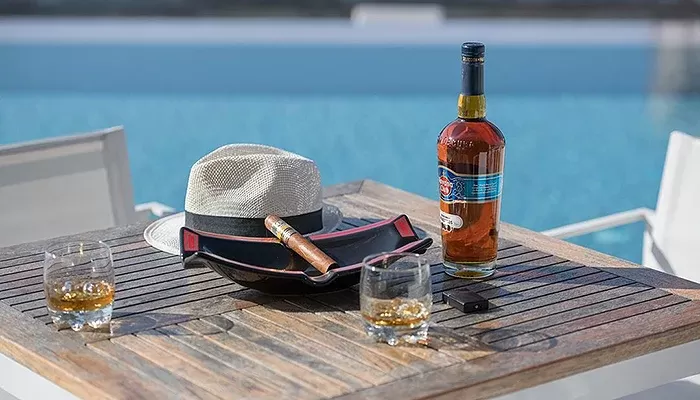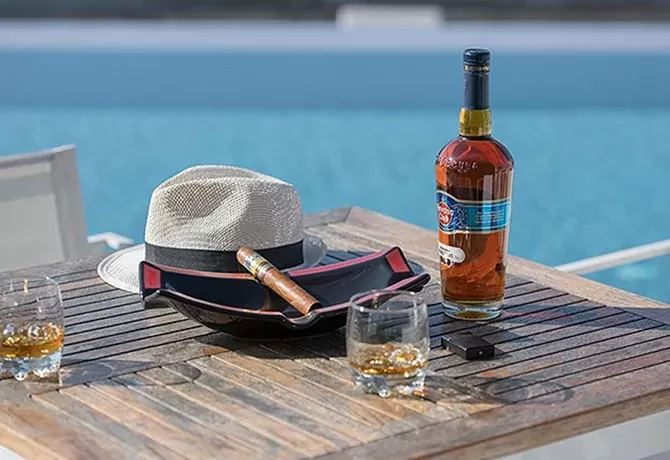 A refreshing mix of classic elegance and avant-garde welcomes me in the Casa del Habano Limassol – one of the first ten Habanos flagship stores to arrive in Cyprus's business district. The shop offers a terrace and spacious lounge on the ground floor, while the upper floor serves as a refuge for aficionados with lighting fixtures floating above the room like huge earrings.
The walk-in humidor is guaranteed to make every collector's heartbeat quicken. Perusing the coveted boxes of the Cohiba 55 Aniversario Edición Limitada, I learn that Habanos chose to celebrate its market launch in 2022 in the Phoenicia TAA distribution area as a homage to Cyprus and its extraordinary cigar culture.
It is also in Limassol that I come across the most elegant Habanos Terrace in the country. It is part of the exclusive shop Cigar Lounge Wine & Spirits, run by the former CEO of the neighbouring marina, Andreas Christodoulides. As he tells tales of German businessmen smoking their puro under colonial-inspired columns, I look around at the luxurious rarities stocked here, including a Cohiba Talisman Limited Edition (€250). I feel as though I am Alice in Wonderland – if Alice were enticed by labels saying 'smoke me' instead.
Fine smoking terraces: Parklane Resort & Spa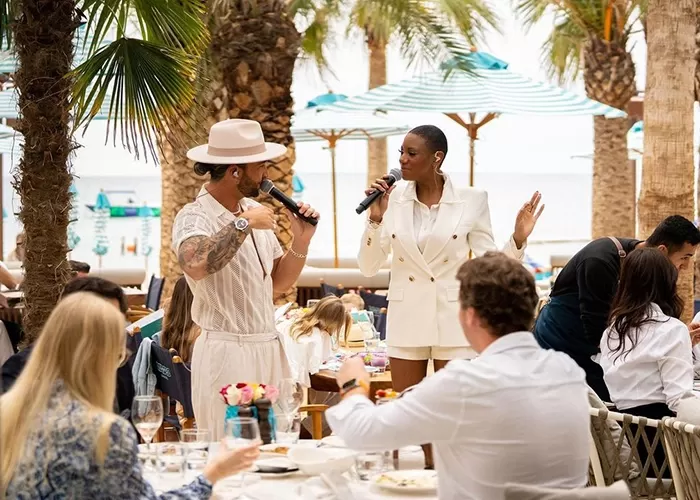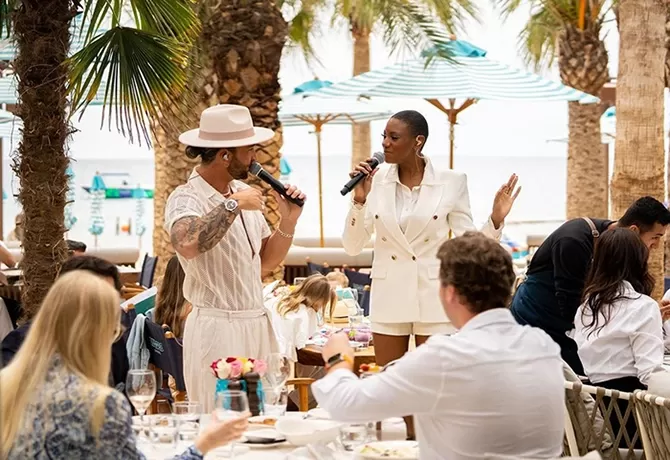 The Nammos Restaurant, part of the Parkland Resort & Spa Limassol, is a top address for an unforgettable dinner – and cigar lovers are also welcome to indulge their passion undisturbed. Plus, on the beach, you can rent a cabana, making this a beautiful private outdoor lounge under the royal palms of Cyprus.
At cocktail hour, pay a visit to bar manager Marios when he is celebrating his daily Habanos ritual with his favourite brandy. You'll find him surrounded by aficionados from all over the world raving about the undisturbed enjoyment of tobacco on the terraces of the Parklane Resort.
Another fine smoking terrace to stop by is Pralina in Nicosia, where cigar lovers are lured by a row of tables facing the front garden. If you drop by the lounge before dessert, you can join fellow aficionados for a Commandaria – the oldest liqueur wine in the world, as top sommelier Vasos Manli explains to me as I sit across from a well-stocked humidor cabinet.
Finally, factor enough time in Nicosia to visit a globally unique symbiosis in the multifaceted world of Habanos enjoyment. A listed city villa in Nicosia houses two top locations for cigar connoisseurs: a Casa del Habano complemented by the unrivalled luxury of a Cohiba atmosphere. Whilst smoking a Gloria Cubana on the terrace under colonial columns, I have a clear vision inspired by the aromas of this wonderful Habano: Cyprus and Cuba, two exceptional islands, must be secret twins, at least in their passion for cigars.
TRAVEL GUIDE
Casa del Habano Limassol
Georgiou Griva Digeni 2, Limassol 3035
Casa del Habano Nicosia & Cohiba Atmosphere
Metochiou 25, Nicosia 1101
Habanos Terrace Larnaca
Radisson Blue Hotel, Atlantidon 2, Larnaca 6058
Habanos Terrace Limassol
Cigar Lounge, Wines & Spirits
Marina, Shop 8, Building D1, Limsassol
Habanos Specialist Limassol
Punin Wine, Georgiou 'A 65-67, Germasogeia 4047
Habanos Specialist & Lounge Ayia Napa
NissiBlu Beach Resort, Nissi Ave 75C, Ayia Napa 5330
Want to stay up to date with the latest in luxury? As the world's leading luxury concierge service, we spend time securing you access to the best of the best across the world, so you can spend more time doing the things you love. Discover more about membership here.