Anyone told that Aston Martin has sold some 2.7 million DB5s would be justified in doubts about the statement's veracity. Unless that is, they are referring to those on a 1/46th scale — Corgi, the British manufacturer of die-cast models, did indeed sell that many DB5s in a 15-month period between October 1965 and the end of 1966. It was nothing less than a phenomenon in the toy world. But then what it represented — the marriage of a famed automotive marque and the beginnings of what would become one of the world's biggest entertainment brands, James Bond — was a phenomenon too.

One wonders just how many of those DB5s — complete with scaled-down tyre slashers, machine guns, battering rams, bullet shield and ejector seat (with a tiny unfortunate victim, soon inevitably lost under the sofa or to the vacuum cleaner) — were actually bought for children to play with. After all, the model cost 9/11d — a sizeable sum in those days, if a long way from the ticket on a full-scale DB5.

The films themselves were squarely aimed at an adult audience too. Eon Productions, the makers of the Bond movies, sure knew how to promote its hero in a way that elevated Aston Martin's standing amongst its primarily male following: to promote Goldfinger (1964) in Paris, Sean Connery — the actor playing Bond — drove a DB5 down the Champs-Elysees, with some 60 gold-painted models lining the way. But although neither Eon nor Aston Martin may not have fully appreciated it at the time, the cars had just become central to the look and mood of one of the 20th (and then 21st) century's biggest cinematic heroes. Who knows how many of the car company's future customers were introduced to the brand through a toy? Sam Mendes, director of Skyfall and Spectre, has admitted as much.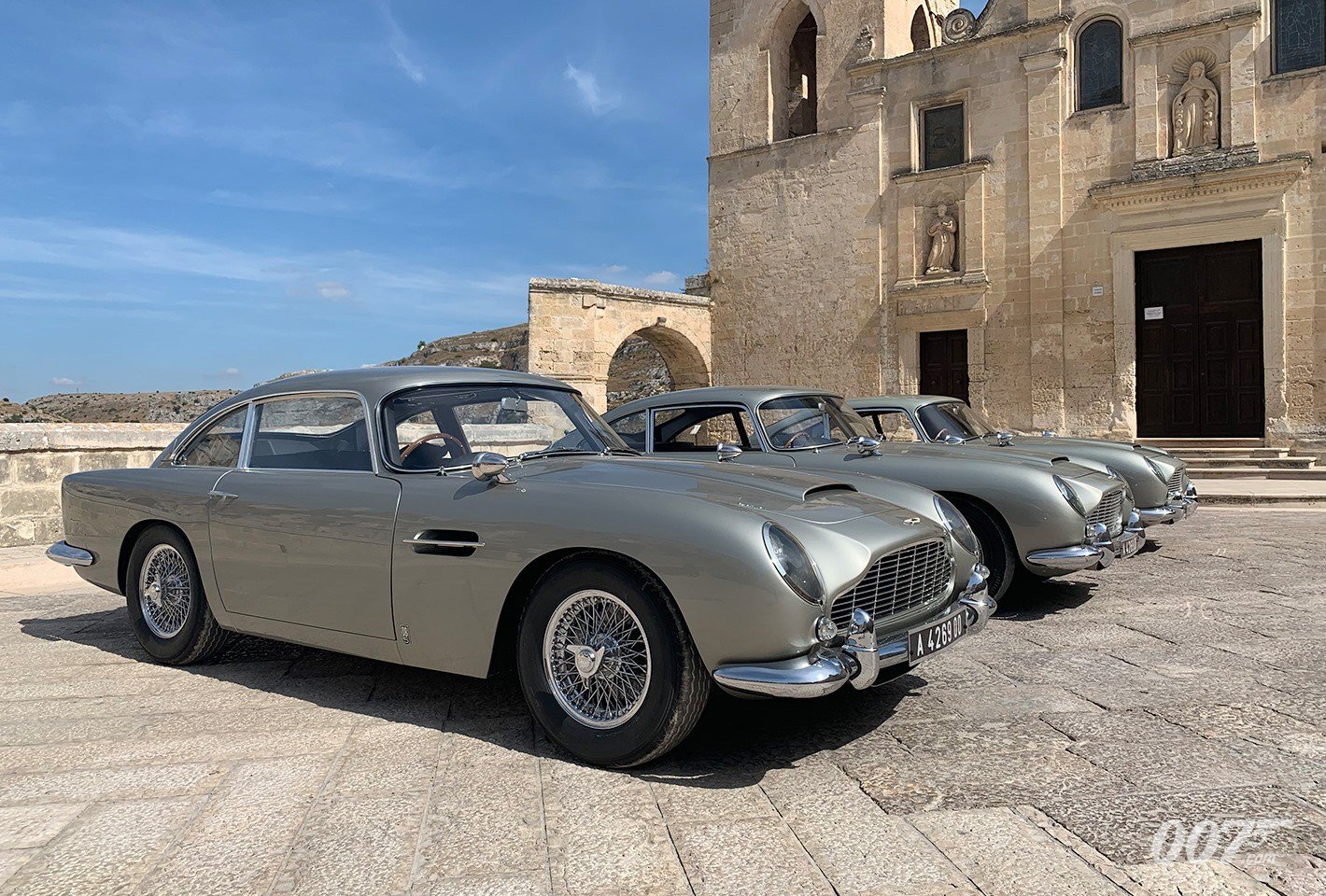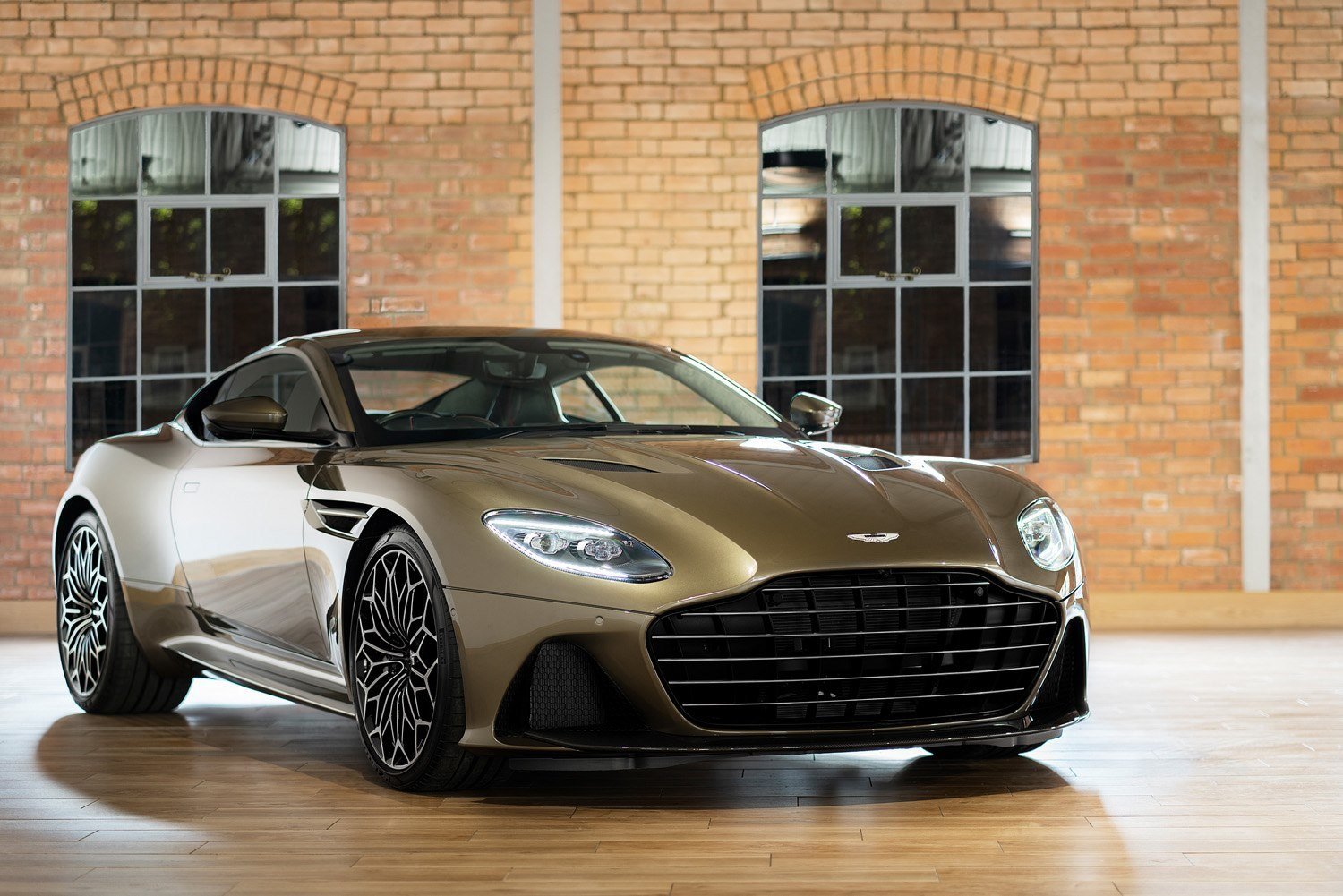 Aston Martin DB5 | Aston Martin Zagato DBS GT
Die-hard Bond fans may have noted that the literary Bond drove a battleship grey 4.5 litre Bentley 'with the supercharger by Amherst Villiers', as Ian Fleming wrote. It was Bond's 'only personal hobby'. Indeed, it wasn't until the seventh Bond novel, 1959's Goldfinger, that Bond actually drives an Aston Martin — a DB3. And, of course, the on-screen Bond would, over the decades, drive many different cars. The Citroen 2CV or Lotus Esprit were — thanks to the stunts — among the most famous, although when marketing deals saw Bond drive anything too un-British — notably a BMW Z8 in Tomorrow Never Dies — there was public outcry.

Rightly, it was said, Bond and Aston Martin just felt like the perfect match: the 1969 DBS, V8 Vantage Volante, V12 Vanquish, DBS and DB10 would all subsequently feature in Bond films. The association with the DB5, in particular, became so strong that it was written into Bond lore as part of one movie's plot: in Casino Royale, we see how Bond wins the car in a poker game. In Skyfall, we — painfully — see it totally destroyed, in a kind of elegiac swan song for a long and perhaps tired partnership. But, remarkably, it is still not so destroyed that Q cannot restore it for Spectre. The DB5 keeps coming back, again for No Time To Die, as a sly nod to Bond's extended past, but also — like the dinner suit, martini, Walther PPK and opening credits — as a key element of Bond iconography.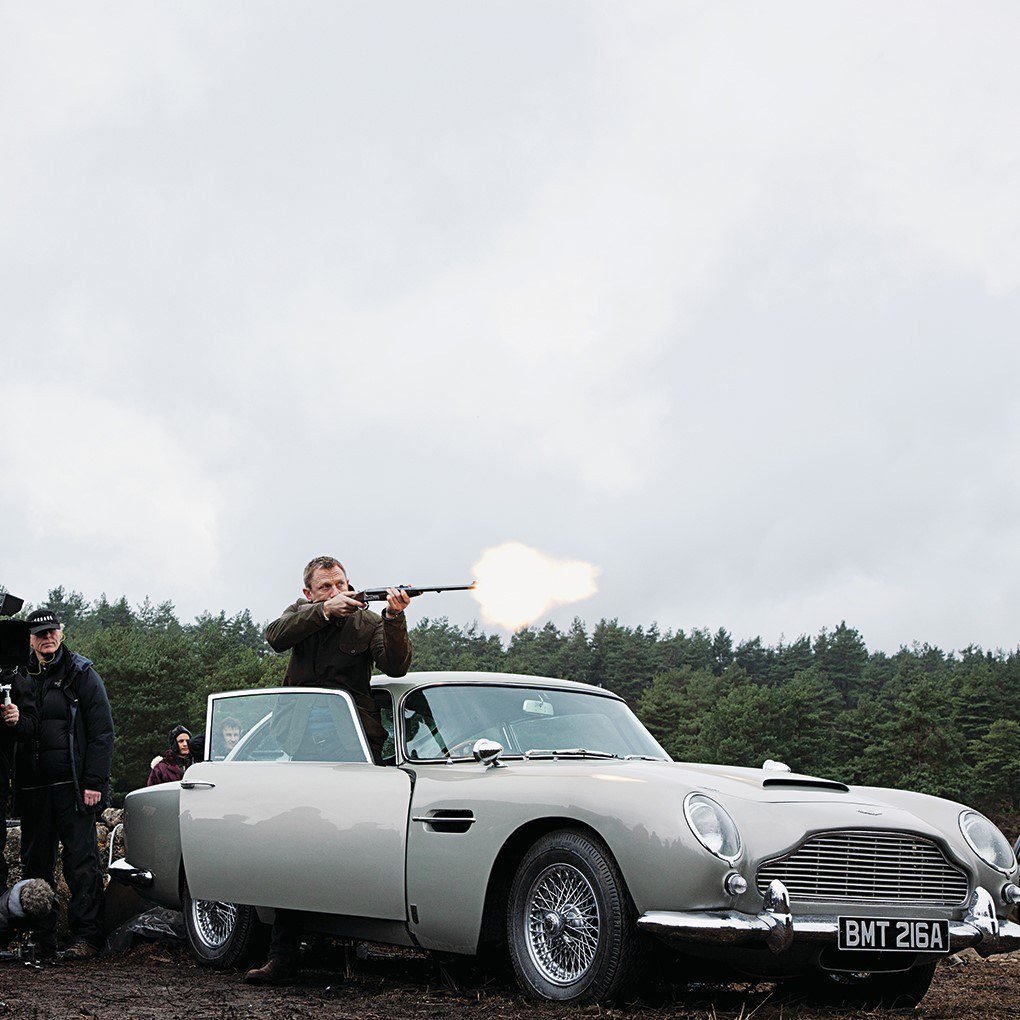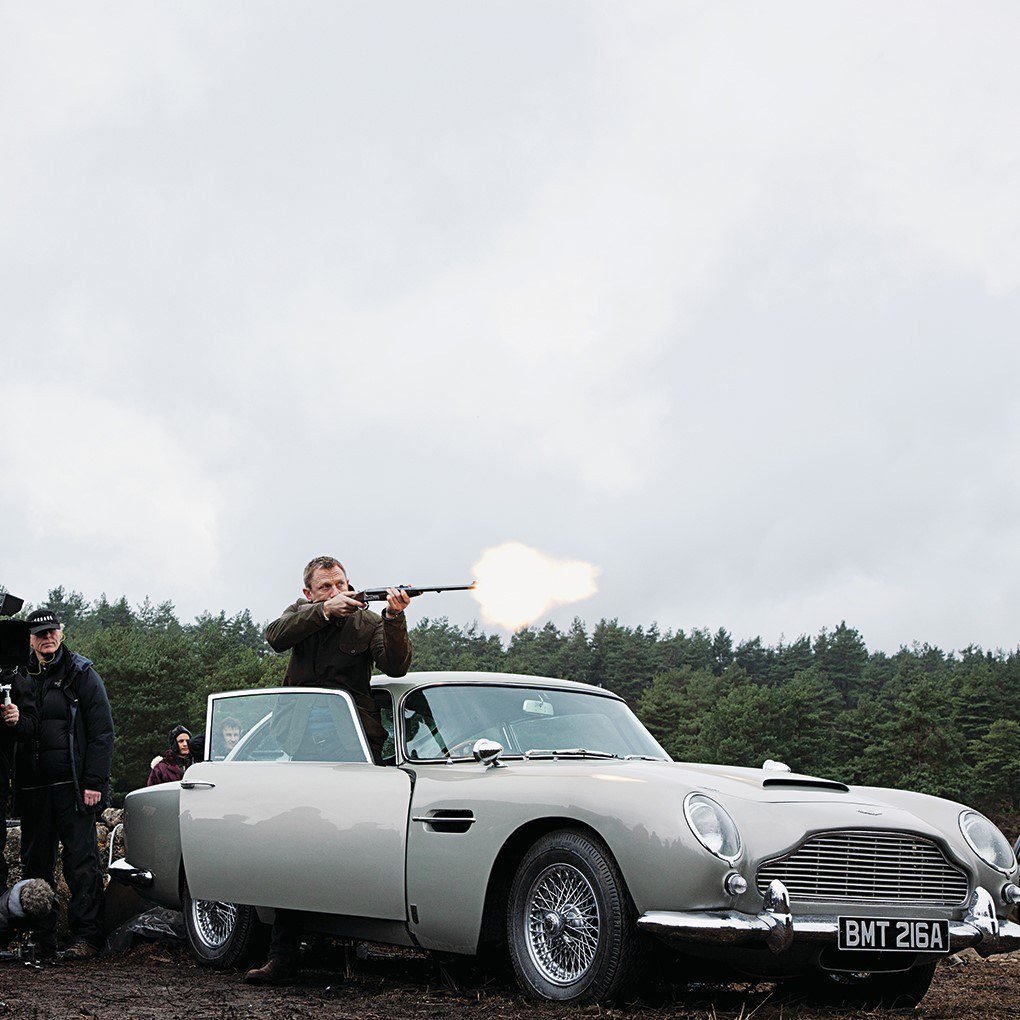 Aston Martin DB5
Such is the strength of the Bond/Aston nexus that when Mendes introduced the DB10 for Spectre by calling it 'the first member of the cast, he was only half-joking. Indeed, Aston Martin described it as a car 'created especially for James Bond' - at the time of the film, the car was, remarkably, not slated for any production run. Just ten were built, ostensibly all for the movie.

Indeed, the movies have become perhaps the ultimate global stage on which to launch the next Aston Martin model. It's small wonder then that Aston Martin has risen to every technical challenge to maintain its relationship with the cinematic 007, especially if that allowed the kind of stunt that would place its cars once again in the limelight. Take, for example, the V12 Vanquish in Die Another Day (2002). It was actually a hybrid. The special effects cars — four of the seven vehicles required for the production — actually had Ford BOSS 302 V8 engines under the bonnet, as well as 4WD. Why? Because that meant the car could do 120mph in reverse, making one particular stunt possible.

And to think that the relationship almost never happened. Much like the infamous 'no thank you' from Fiat when asked to supply several of its 500s for The Italian Job — helping to make an icon of the rival Mini — so Aston Martin actually took some persuading, and a hefty pay-day, before allowing its original DB5 development cars to be used in Goldfinger. But this, remember, was just the third cinematic outing for Bond, and Bond's future as a huge franchise was by no means clear. That's not the case now. Almost 60 years on, the name is still Martin, Aston Martin.

Members have exclusive access to the London premiere of James Bond: No Time To Die. Please contact your lifestyle manager for tickets and further information.