Although we remain optimistic about reopened travel being just around the corner, we're still hopping aboard our virtual jet to add to our list of must-visit places when we're again allowed. Our next journey: Sri Lanka.
Sri Lanka is an ideal destination for those looking to experience a diverse voyage full of new culture, historical discoveries, wildlife spotting and more – whilst also offering a laid back and relaxing escape. Sri Lanka is relatively compact, which means not sacrificing whole days travelling from one place to the next, so each day brings something memorable.
The Cultural Triangle is home to ancient relic cities, a reminder of when bygone dynasties ran this central region and filled them with temples and tombs. Admire the striking green landscape of the Hill Country and drink a fresh cup of tea in the very plantation where the leaves where picked, and there is wildlife to marvel throughout the twenty-two National Parks, from the herds of Asian elephants to the wild leopards. Don't forget to save a few days for the South Coast beaches: they are both wild and beautiful. Also, make sure you kick back and enjoy the welcoming Sri Lankan hospitality and mouth-watering cuisine – our favourite is the delicious crab curry.
View the full itinerary here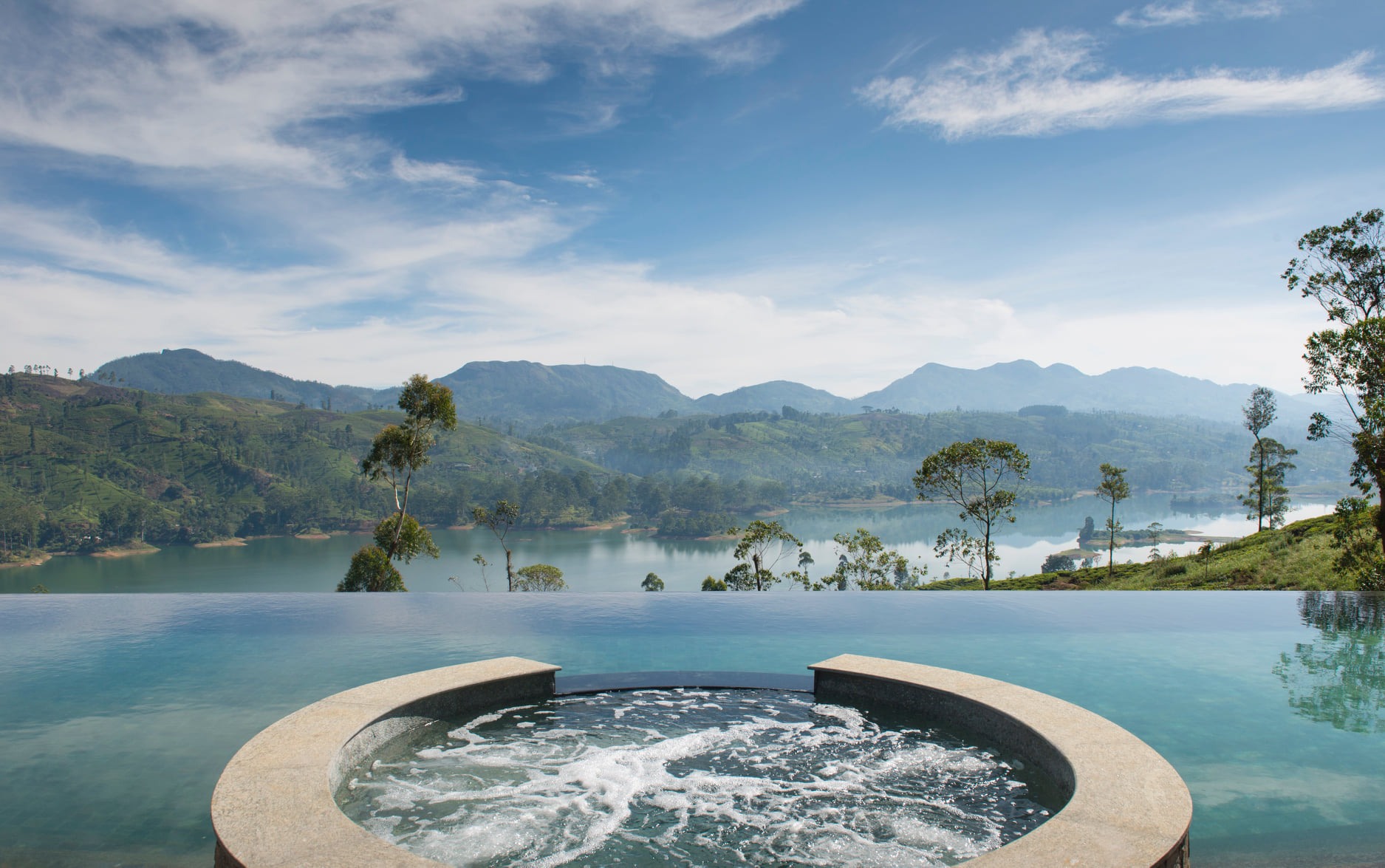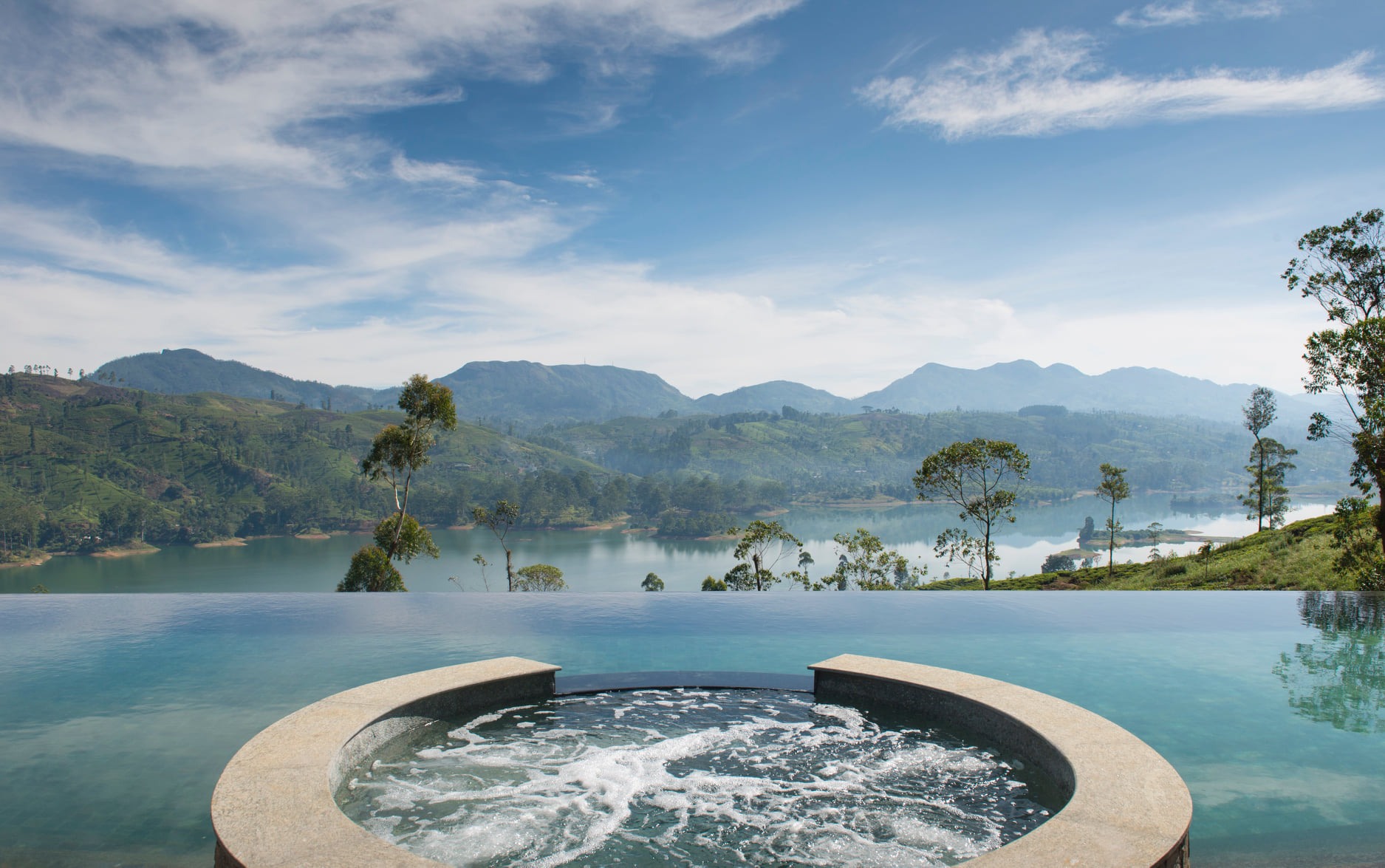 Ceylon Tea Trails
What to eat and drink
Visit Ceylon Tea Trails, Hatton, to experience life on a working tea plantation. The perfect base for breathtaking hiking and bike ventures, this luxury property oozes colonial charm and has been painstakingly renovated to its former glory. Each bungalow features a private butler and private outdoor pool; enjoy a Sri Lankan Egg Hopper as a traditional breakfast while overlooking the idyllic Castlereigh Lake.


1. Put rice flour in a bowl. Heat the coconut water until tepid; whisk in yeast and sugar, then leave to stand for 15 minutes.
2. Mix coconut water mix with the coconut milk, then pour it into the rice flour. Whisk until you have a smooth batter; cover with clingfilm and leave overnight.
3. The next morning, add the soda water to the bowl and whisk well. Season with salt. Leave to stand for an hour before using – it should be thinner than a traditional pancake batter.
4. Traditionally, the hoppers are cooked in a small, high-sided wok, but you can use a nonstick frying pan instead. Heat your pan, and rub it with oil as it warms. Slowly pour a ladleful of the batter into the pan, tilting it so the batter cooks up the edges of the pan and is distributed in a thin layer.
5. Quickly crack an egg into the base of the pan and cover. Leave to cook for about 2 minutes, or until the egg is just cooked and the edges of the pancake are starting to brown. Run around the edges with a palette knife and ease on to a plate. Repeat with the remaining batter and eggs.
6. Serve with the sauces and enjoy!

Courtesy of The Guardian
Later on in your journey, you'll travel to the South Coast. Staying beachside at Amanwella, in a contemporary suite facing the sea, swaying palms create tropical ambience. Whilst there, take advantage of one of their most unique offerings – join a local family in their jungle home as they prepare a roti dinner, eating with them around the fire pit.


Courtesy of All Recipes
What to watch
Indiana Jones and the Temple of Doom, 1984
One of several films in this beloved series about adventurer Indiana Jones, both the shrine in the jungle and the famous rope bridge scenes were filmed in the Kandy Highlands.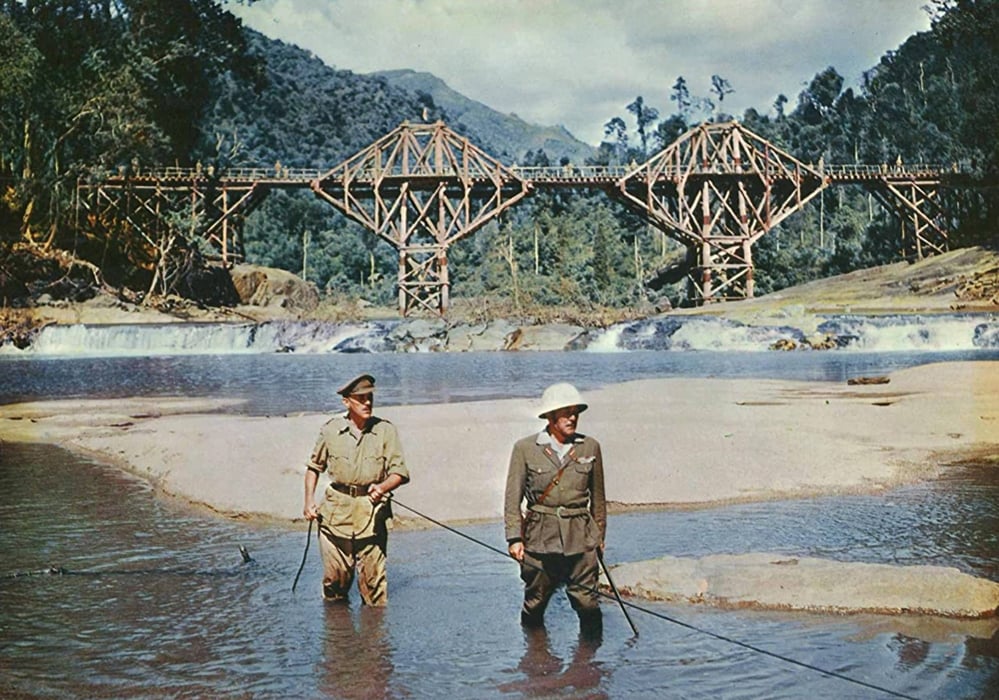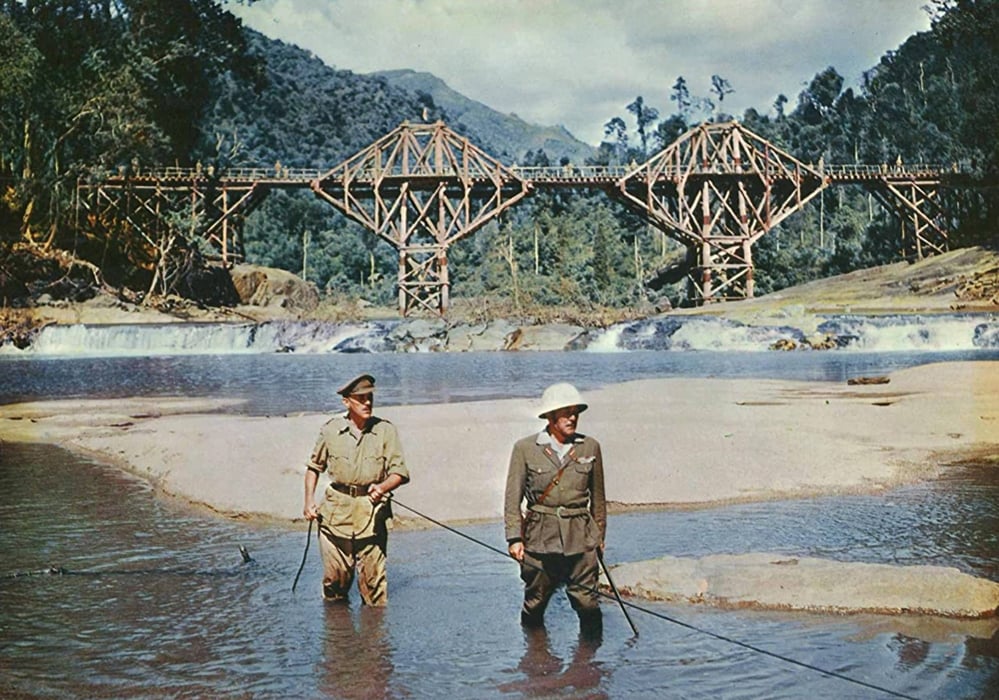 The Bridge on the River Kwai, Columbia Pictures 1957
The Bridge on the River Kwai, 1957
Although much of this war film takes place in Thailand, the beautiful scenery is actually Sri Lanka: it was shot primarily near Kitulgala.


Book club
Island of a Thousand Mirrors, by Naomi Munaweera
This sweeping saga tells the story of two Sri Lankan women and their families, and the tragic fate that befalls their destinies when violence sweeps the nation.
Running in the Family, by Michael Ondaatje
A fictionalised memoir, this post-modern tale tells the story of a Sri Lankan family, interweaving history with storytelling to recount a man's efforts to understand a father he scarcely knew.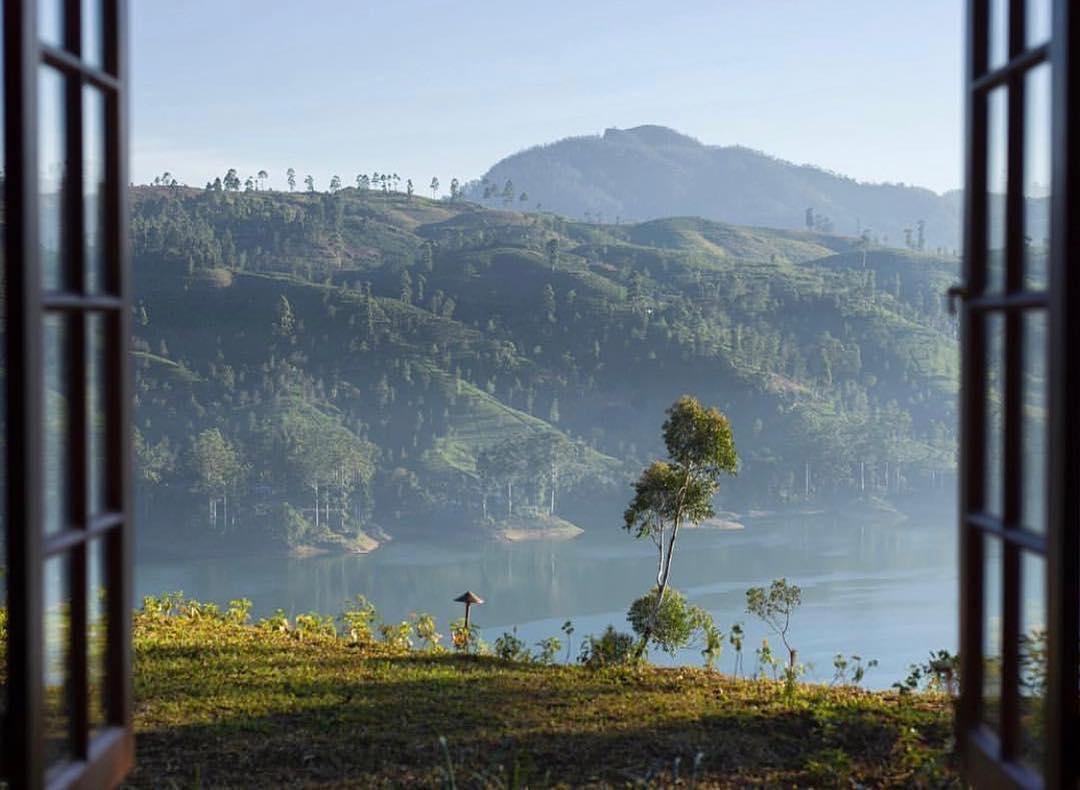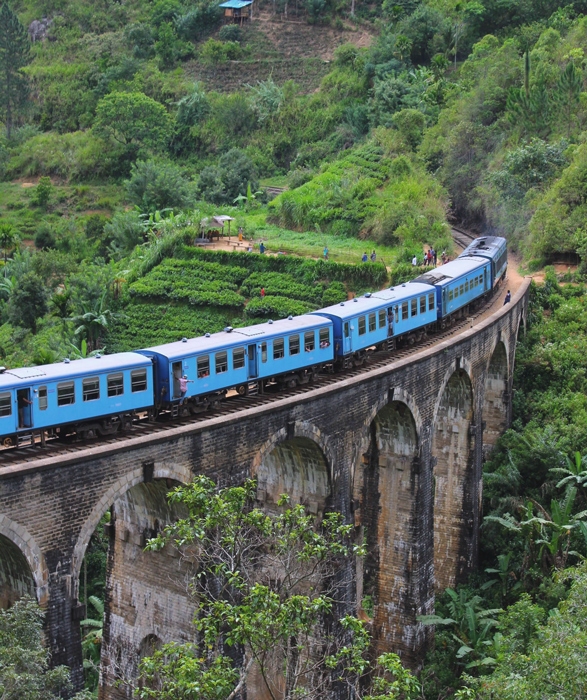 Tea Trails Hotel | Kandy train journey
What to listen to
As music videos became ubiquitous and rose in popularity during the 1980s, Duran Duran came to Sri Lanka to film their videos for Save a Prayer and Hungry Like the Wolf. Filmed amongst the temples, ruins, jungles and beaches that define the varied country, these videos catapulted Duran Duran's international stardom – and shone a spotlight on Sri Lanka, creating enduring relevance within the era's pop lexicon.


Learn something new
Familiarise yourself with one of Sri Lanka's most iconic cultural and religious symbols, the Sri Lankan elephant. The darkest of the Asian elephant family, these majestic creatures live in matriarchal herds. Despite being protected by law – killing an elephant is punished by death in Sri Lanka – they remain endangered due to deforestation. Learn more here.