Korean-Beauty (K-Beauty) is not a trend or a beauty buzzword. It first hit the Western market ten years ago with the introduction of dermatological skincare brand Dr Jart+. Since then, K-Beauty has become a world-renowned beauty lexicon, with a value projected to reach $13.9 billion by 2027. Just a few clicks on Cult Beauty, a stroll down the Sephora aisles or Selfridges' beauty hall, and you'll find countless sheet masks, gel-creams and ampoules. At the same time, K-Beauty concepts such as glass skin and the 10-step skincare routine have become leading influences in product development. But it's not just about whimsical packaging, enticing product names, fun textures and unusual ingredients – there's a reason it has become so successful and impactful on our buying habits.

'I constantly see innovation in K-beauty,' says Alicia Yoon, Founder of Peach & Lily – one of the largest Korean-beauty retailers in the US. 'Whether that's in texture, packaging or new technologies, it's always super exciting when I'm looking for new brands and products.' Many of the textures that hail from South Korea can only be described by mouth-watering words associated with food – jelly, bubbling, bouncy, juicy. 'What's great about these texture innovations is that it's not just a unique sensory experience. The Korean consumer is skincare-savvy, so a product can't just be fun to use, but each texture serves a purpose. We've had bubbling face masks, cloud creams and cushion foundations, but I think the next big thing will be spongey textures. I see a lot of sponge-like and marshmallow formulas coming to the forefront, especially in face masks. They're satisfying to the touch, but the reason they work is because that particular texture absorbs excess sebum from the skin while being effective at maintaining moisture, unlike mud masks that can be really drying. The same goes for "chewy" face cleansers – the formula is sticky, but once melted with water, it turns into a fluffy cloud of foam that activates cleansing agents that really grab onto impurities for a deeper cleanse,' says Yoon.
This marriage of new sensory experiences, effective formulas, visionary branding and clear results explains the viral effect K-Beauty has. We all remember the Glow Recipe Watermelon Glow Sleeping Mask, which sold out at pre-launch and at one point had generated a waitlist of over 8,000 people, contributing to their $30 million retail sales in 2018, and the Neogen Pore Mousse (known as the 'pore vacuum') that gained over 3 million views in a viral TikTok video, with over 26,000 people buying it after the video release causing it to sell out within three hours.

The booming K-Beauty ingredients
Korean beauty has brought us some of the most talked-about (and previously unknown) ingredients, such as snail slime, donkey milk and bee venom. They are yet to become a staple in the US and western markets but are still much-loved in the Far East. 'Snail mucin is super popular in Korea. It's as important to us as Vitamin C is to you. The power of snail mucin in hydrating the skin is incredible; it's a potent humectant that binds moisture while being antibacterial, skin-smoothing and naturally exfoliating,' says Yoon. 'The next trending ingredient in Korea is Sodium DNA, extracted from the DNA of salmon sperm, which I see a lot of due to its incredible ability to reduce wrinkles and encourage cell regeneration.'

'I'm also seeing lots of research and new formulas using marine plants such as algae, as well as prebiotics, probiotics and even postbiotics for the skin,' says Yoon. Postbiotics, such as lactic acid, are the leftovers of probiotics, releasing nutrients from inside the bacteria cell, making it readily available to nourish and strengthen the skin.

'Skincare and wellbeing have always gone hand-in-hand when it comes to K-Beauty, but I think recently, particularly after the global pandemic, skincare has turned into a self-care ritual all over the world. I've seen this reflected in the ingredients used in both skin and body care, with lots of K-Beauty brands (and even when developing my own range), taking inspiration from ancient Korean herbal remedies. If you go to a traditional Korean bathhouse, you'll find that they use herbal ingredients such as mugwort, barley and cica in their soaks which are super effective in calming redness, softening the skin,' says Yoon.

Should you invest in a 10-step routine?
'The 10-step Korean skincare routine isn't a passing fad; it's here to stay,' says Yoon. 'In Korea, the approach and philosophy to skincare has always been about wellbeing, and a gentle approach with a hyper-focus on ensuring the skin is properly double cleansed, treated with essence or serum, targeting points of concern such as pigmentation or redness, really drenching the skin with moisture and protecting with SPF. Each step has its purpose, and rather than having one multitasking product that targets many concerns (which can usually include harsh actives or irritants), it's about layering in products for a healthy complexion,' explains Yoon. This careful approach is no doubt how Korean women have inspired the 'glass skin' craze worldwide. What is glass skin? 'Ultimately, it just means your healthiest skin yet. Your complexion is clear, dewy, bouncy and super hydrated,' explains Yoon. And who wouldn't want that?

The K-Beauty products you need, according to Alicia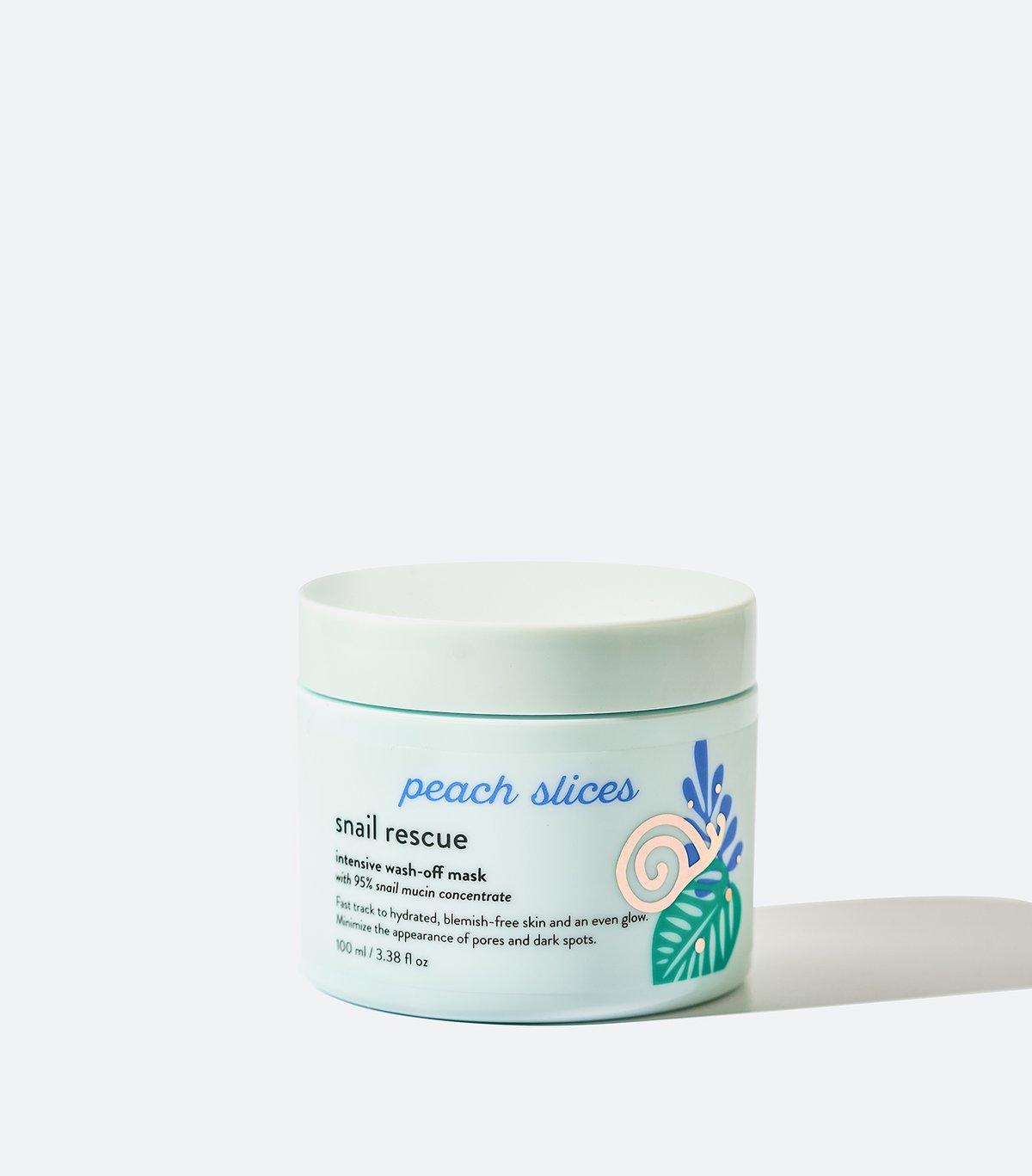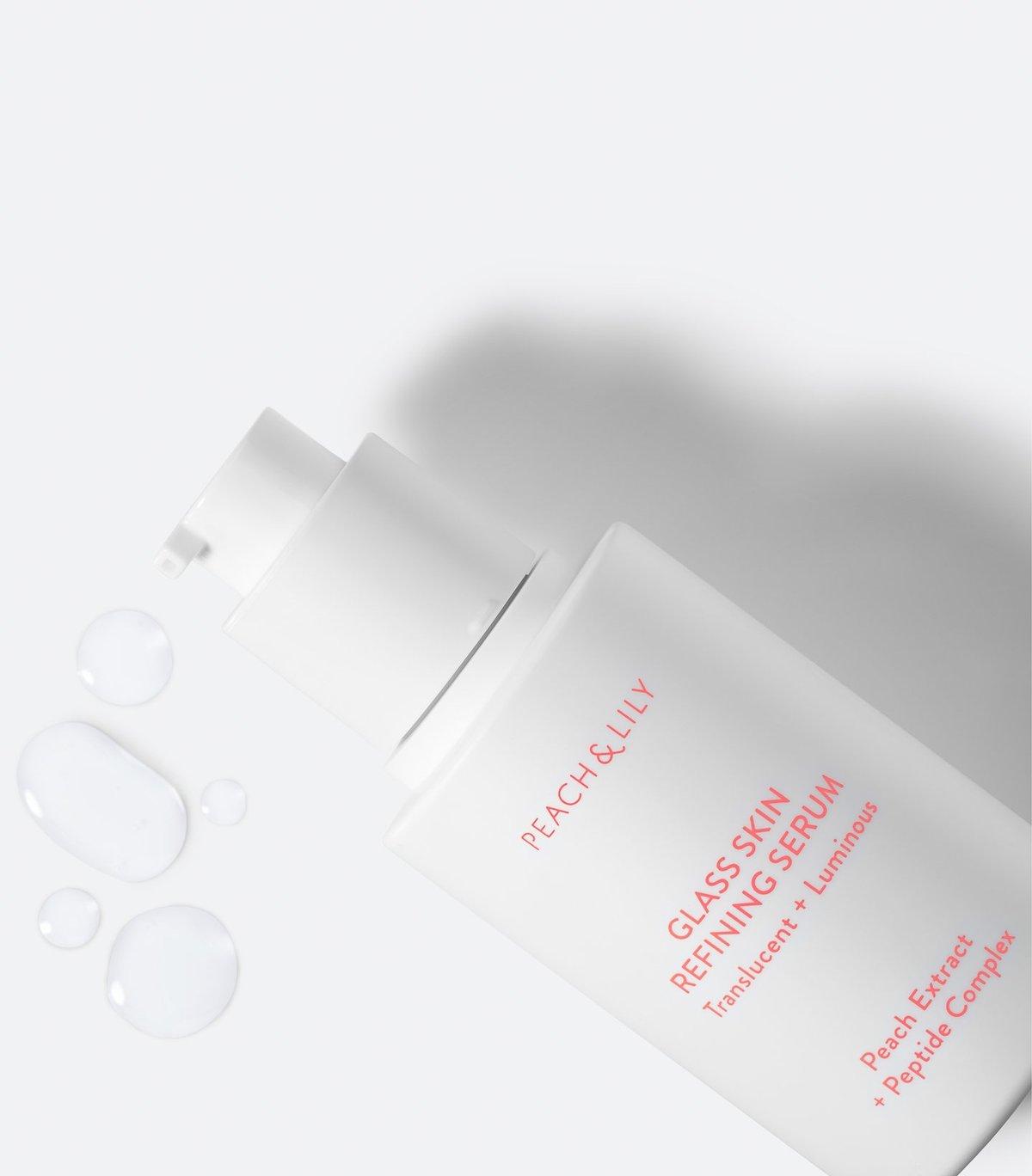 Peach Slices Snail Rescue Intensive Wash-Off Mask, Peach & Lily Glass Skin Refining Serum
Peach Slices Snail Rescue Intensive Wash-Off Mask
'A spongey soft jelly mask that instantly refreshes skin and soothes irritation and redness. Powered by 95% snail mucin that quenches dry and dehydrated skin.'

Peach & Lily Glass Skin Refining Serum
'This is my holy grail product to keep my skin looking its healthiest, most luminous, clearest and smoothest. It's made with a beautiful blend of peach extract, niacinamide, East Asian mountain yam, peptides and hyaluronic acid.'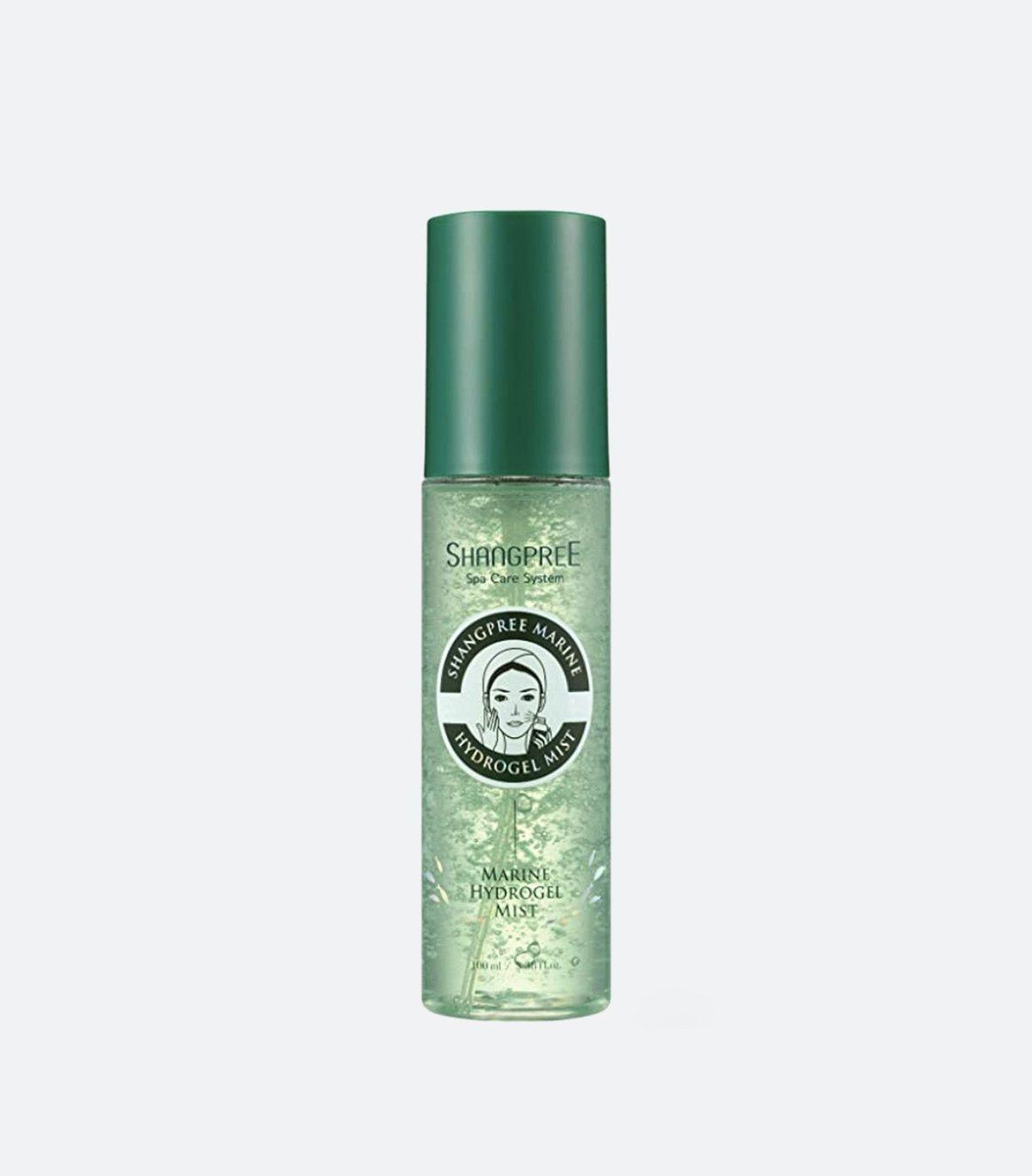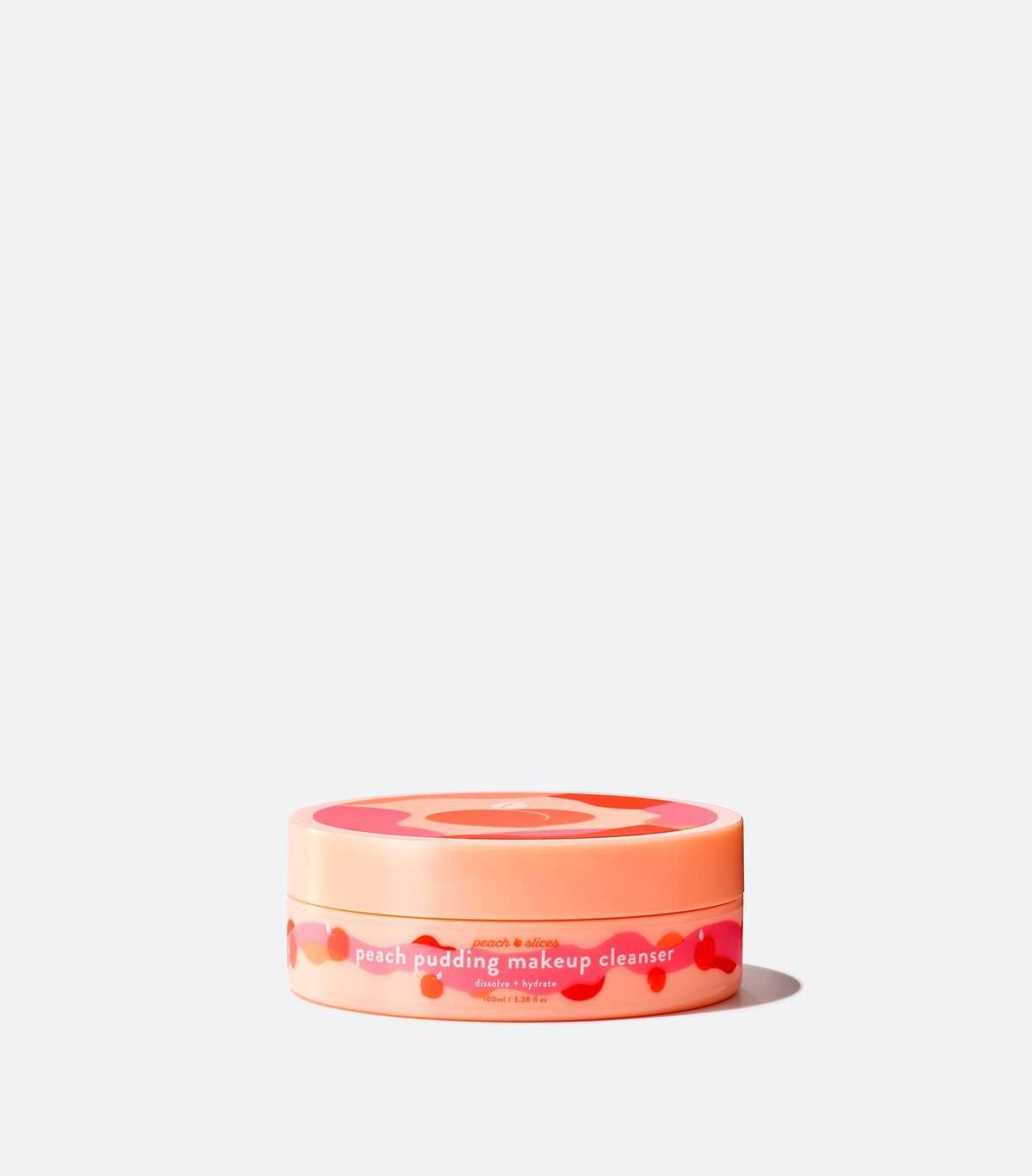 Shangpree Marine Hydrogel Mist, Peach Slices Peach Pudding Makeup Cleanser 
Shangpree Marine Hydrogel Mist

'We all know and love our hydrogel sheet masks and under-eye patches, but this unique product is a hydrogel texture that sprays as a fine mist. It's powered by 20 different marine plants for long-lasting hydration.'

Peach Slices Peach Pudding Makeup Cleanser
'This innovative cleansing pudding cream dissolves all makeup and impurities, and with a few splashes of water, rinses off easily. My skin is left silky smooth after using this as part of my double cleanse.'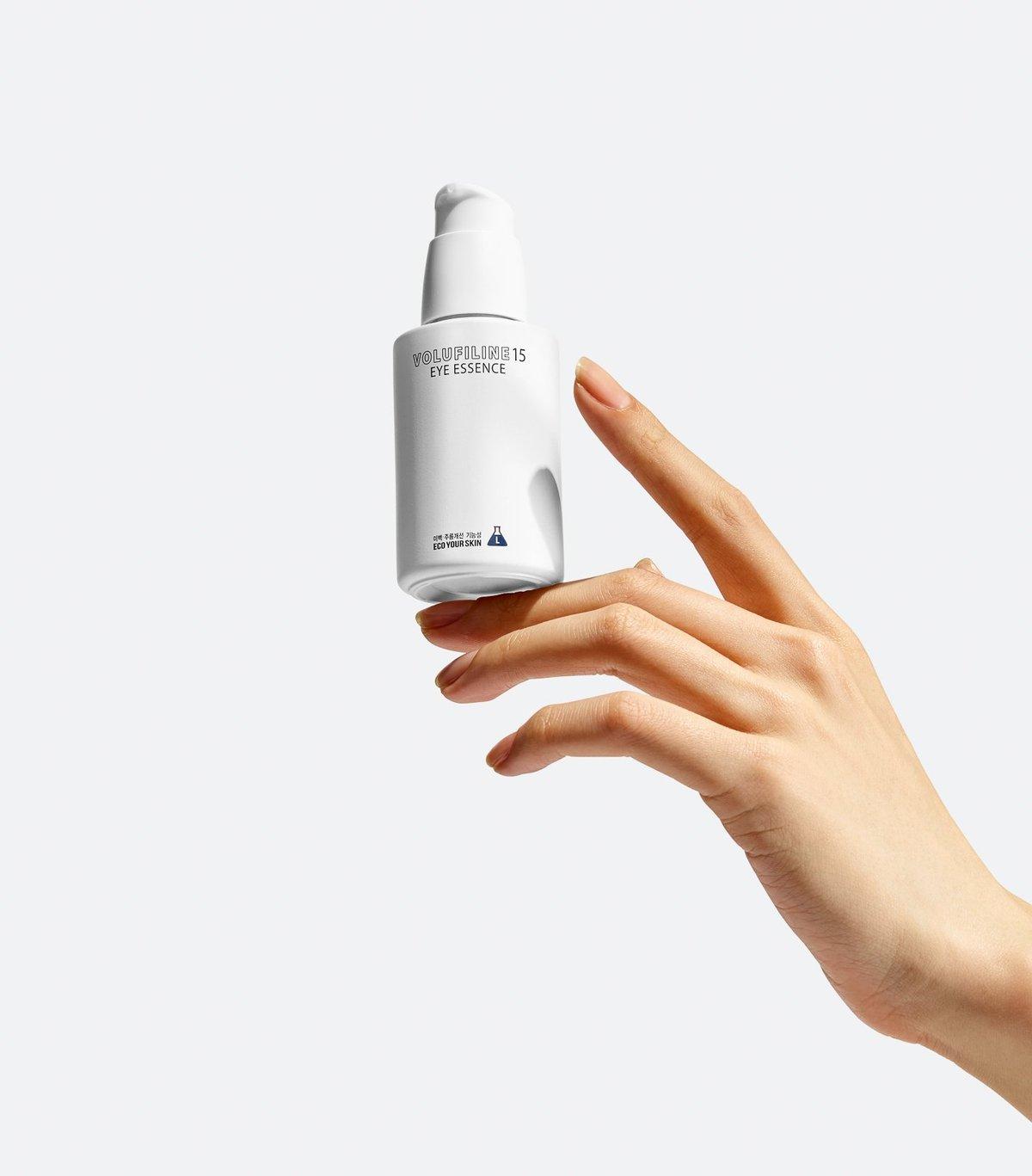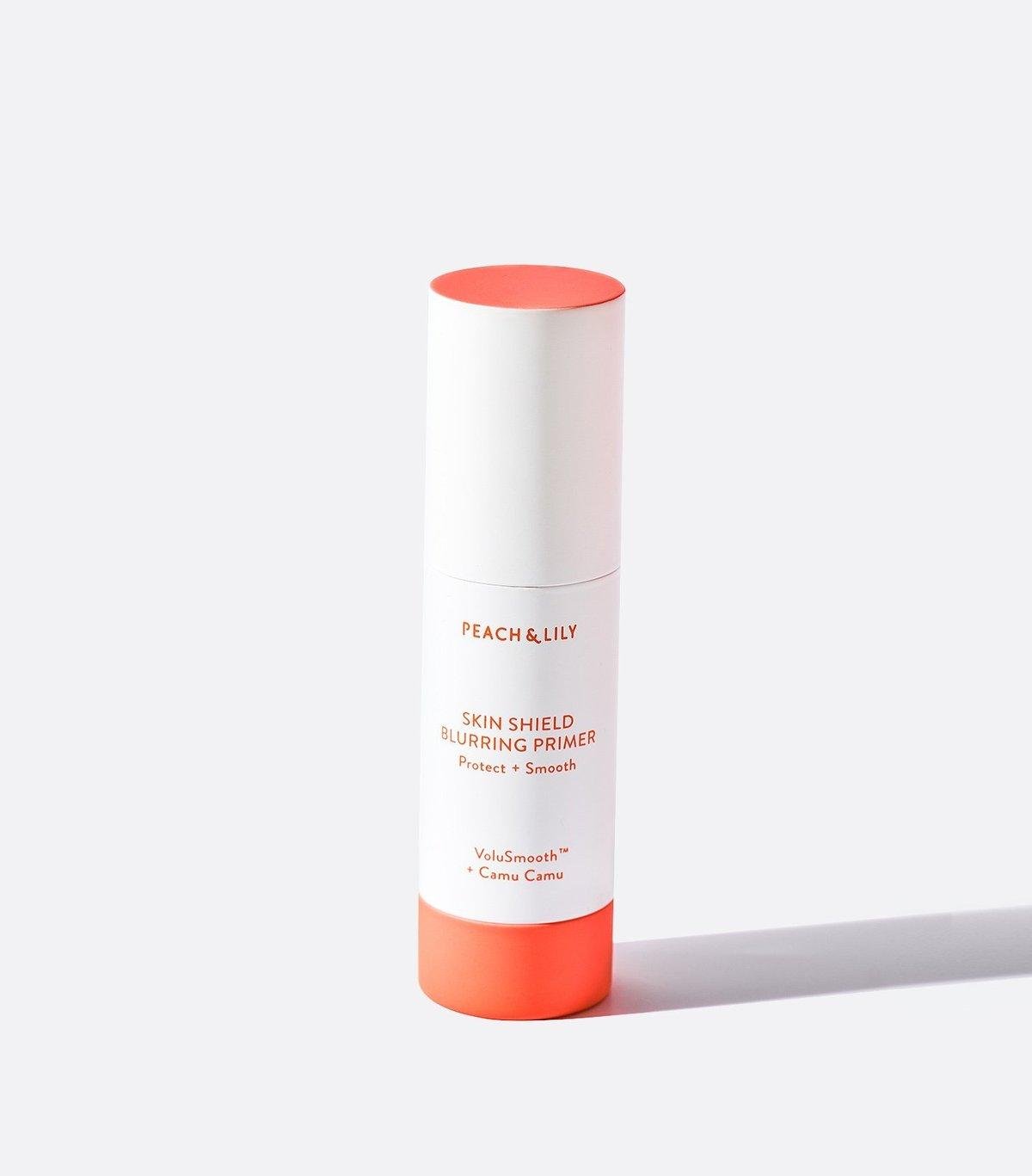 Eco Your Skin Volufiline15 Eye Essence, Peach & Lily Skin Shield Blurring Primer 
Eco Your Skin Volufiline15 Eye Essence

'My favourite facial destination is Eco Your Skin in Korea, and the aesthetician gave me a top tip that I now swear by – not only do I use this around my eyes to keep the area bright and smooth, but I use it on my lips to keep them protected and supple too.'
Peach & Lily Skin Shield Blurring Primer
'SPF is an absolute must and a key step in my routine. I use this before makeup to protect my skin and grip makeup, but on bare skin days, it's perfect for blurring and smoothing out my complexion, while providing a layer of antioxidants.'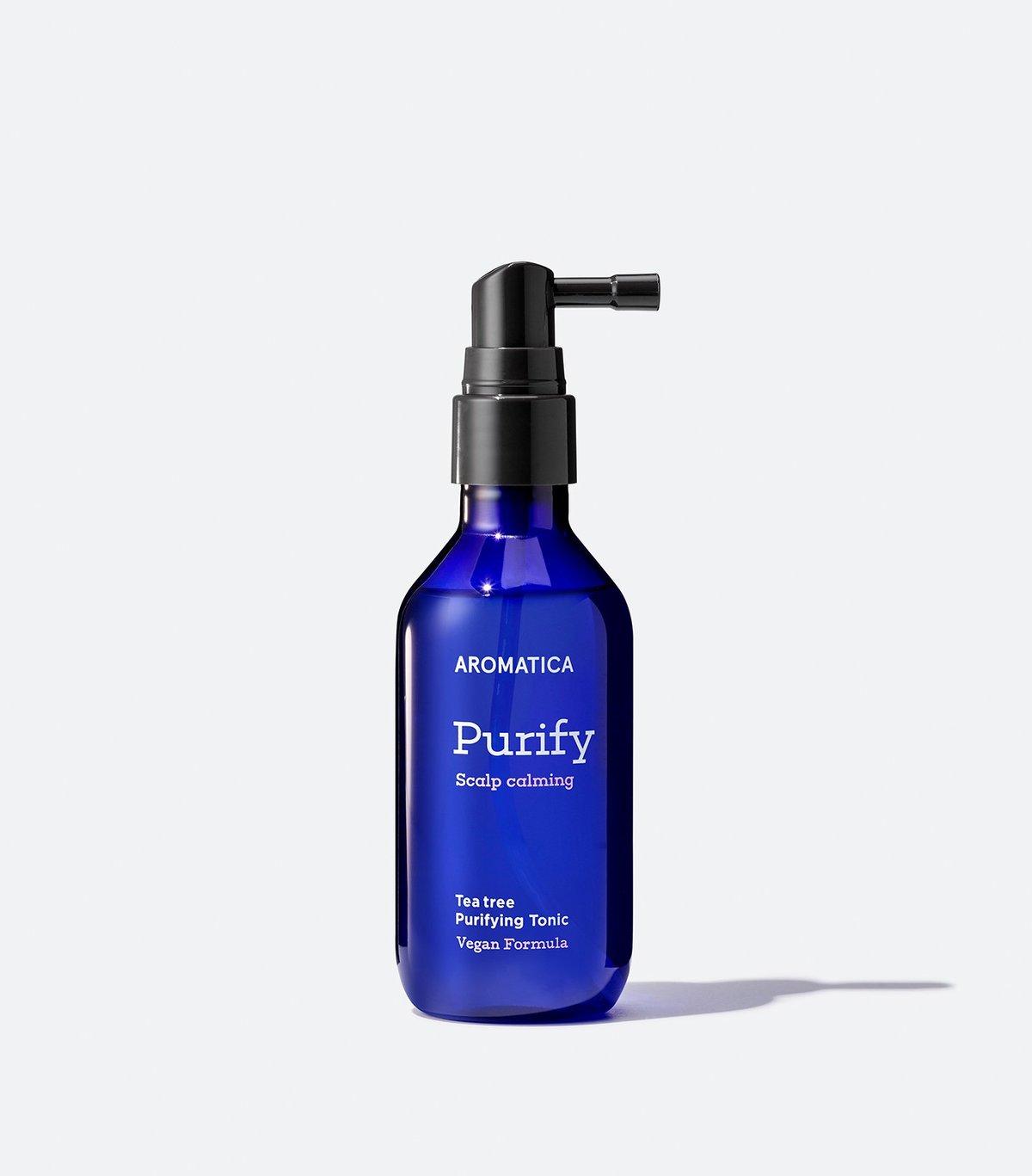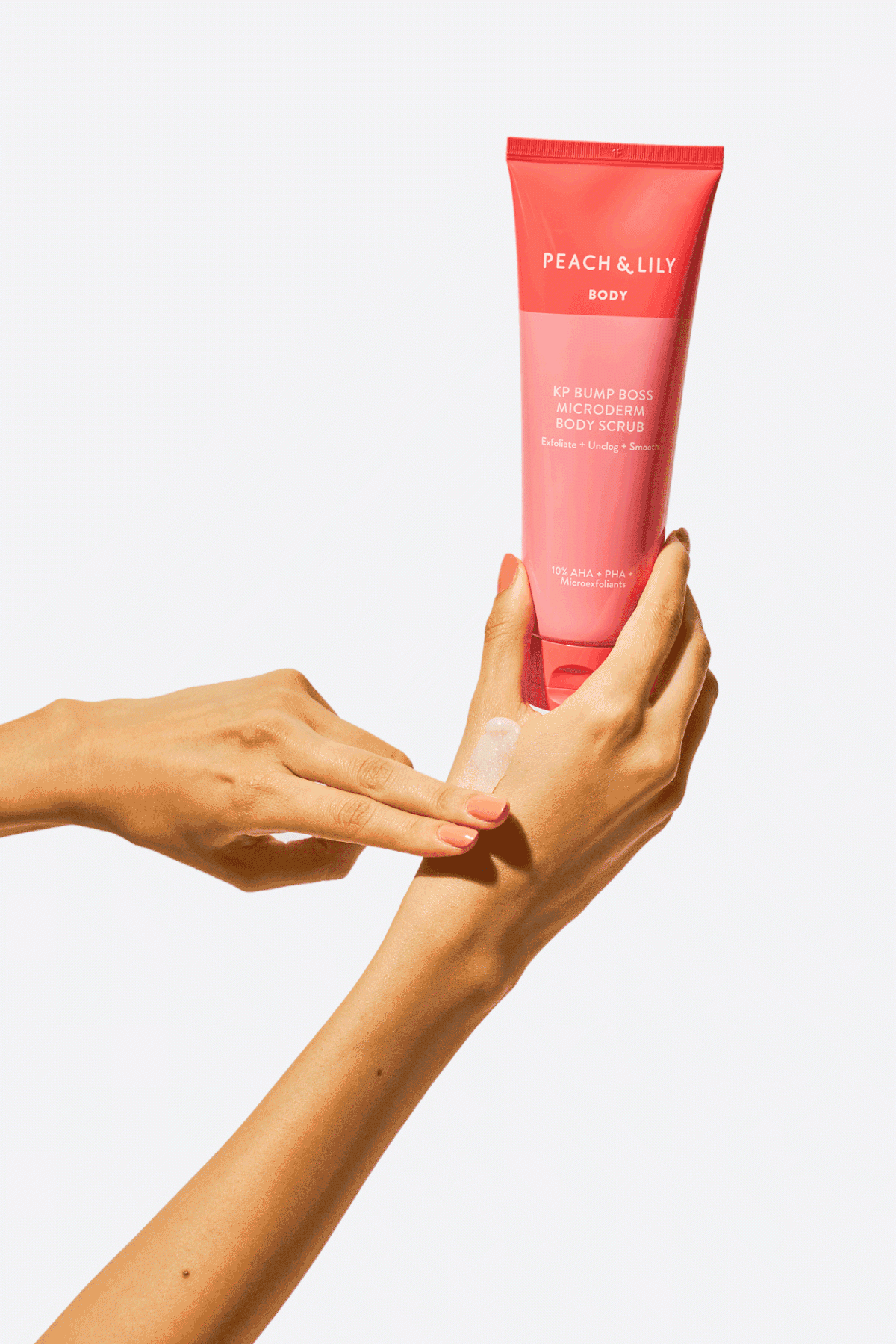 Aromatic Tea Tree Purifying Tonic, Peach & Lily KP Bump Boss Microderm Body Scrub 
Aromatic Tea Tree Purifying Tonic
'I'm seeing more focus on scalp care, with consumers looking to care for their scalp in the same way they do with skincare. This potent tonic is great for flaky scalps and soothing itchiness.'

Peach & Lily KP Bump Boss Microderm Body Scrub
'This is our first body product, specifically to treat keratosis pilaris, which I have. Not only does it include 10% AHA, PHA and micro-crystals, but it wouldn't be the product it is without Korean herbal ingredients like mugwort, barley and cica – all used in the Korean bathhouse that calms redness and smoothes KP.'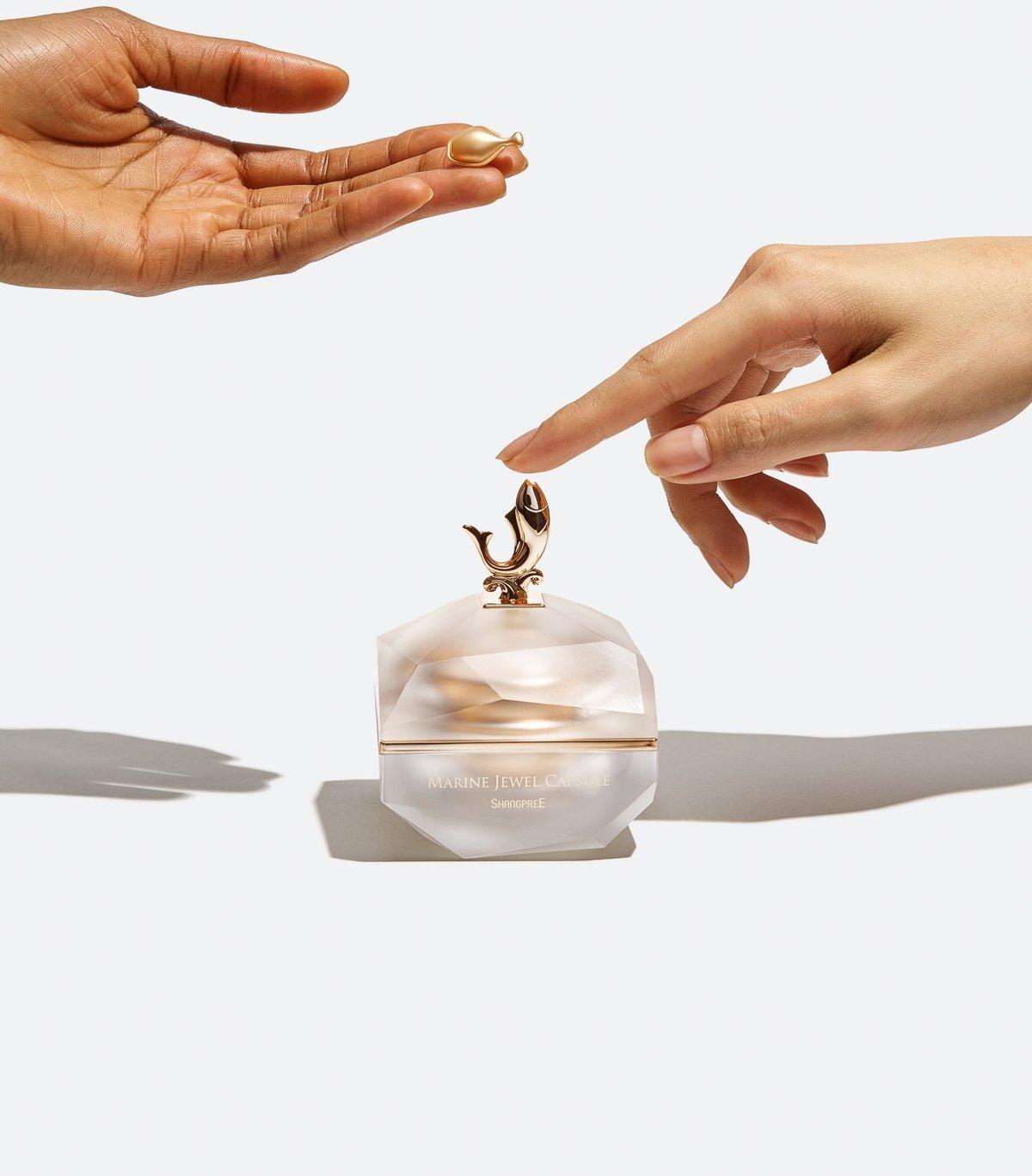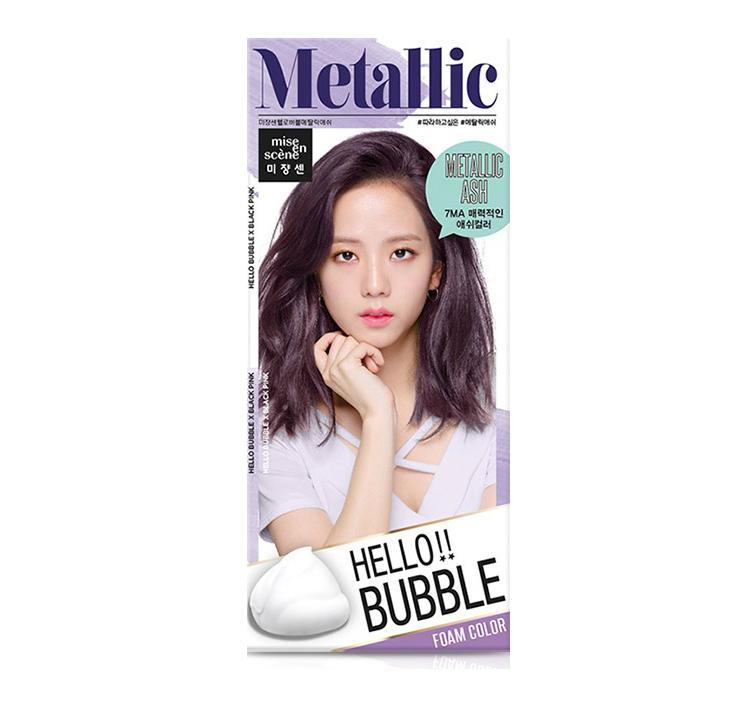 Shangpree Marine Jewel Capsule, Mise En Scene Hello Bubble Hair Dye 
Shangpree Marine Jewel Capsule
'A super-luxe ampoule that uses algae extracts to fight inflammation, prevent blemishes, and soothe skin. The unique ingredient is Sodium DNA, derived from DNA extracted from salmon sperm (the next big thing in Korea!) which has incredible healing powers, encouraging cell repair and regeneration to bring back elasticity. Plus, it's packaged in biodegradable capsules.'

Mise En Scene Hello Bubble Hair Dye
'This product just proves how advanced K-Beauty technology can be. This at-home hair colouring kit is like no other! The foam formula is used just like a shampoo; it's free from irritants and ammonia and has a lovely fragrance, unlike other hair colourants. The colour pay-off is amazing, and of course, there's a scalp-soothing ampoule included to keep hair shiny and healthy.'

To learn more about K-beauty or for additional recommendations, please contact your lifestyle manager.