Tom Aikens is no stranger to small-scale dining. Despite garnering a lot of awards throughout his career, it's his most recent opening – the 25-seater Muse – that has attracted the most critical success.
'I wanted to create a home from home; for people to feel like they are being invited into someone's front room,' he says. 'Through my take on experience-led dining, Muse invites guests on a culinary journey that has been designed to create lasting memories.'

He does this through vibrant storytelling. Aikens believes that guests should be taken on a culinary journey, with mystery and intrigue the key factors in a menu's success. As such, the menu at Muse reads like a memoir. Each dish is inspired by moments and people from his life and career and is described on the menu as such. Guests are unsure what they'll be eaten aside from a couple of ingredients, creating an atmosphere of intrigue that, Aikens says, is key to a memorable dining experience.
It was therefore our pleasure to be join Aikens on one of his culinary journeys at our members-only supper club. We spoke to him after the event about telling stories with food, the future of fine dining, and why supper clubs are the way to go…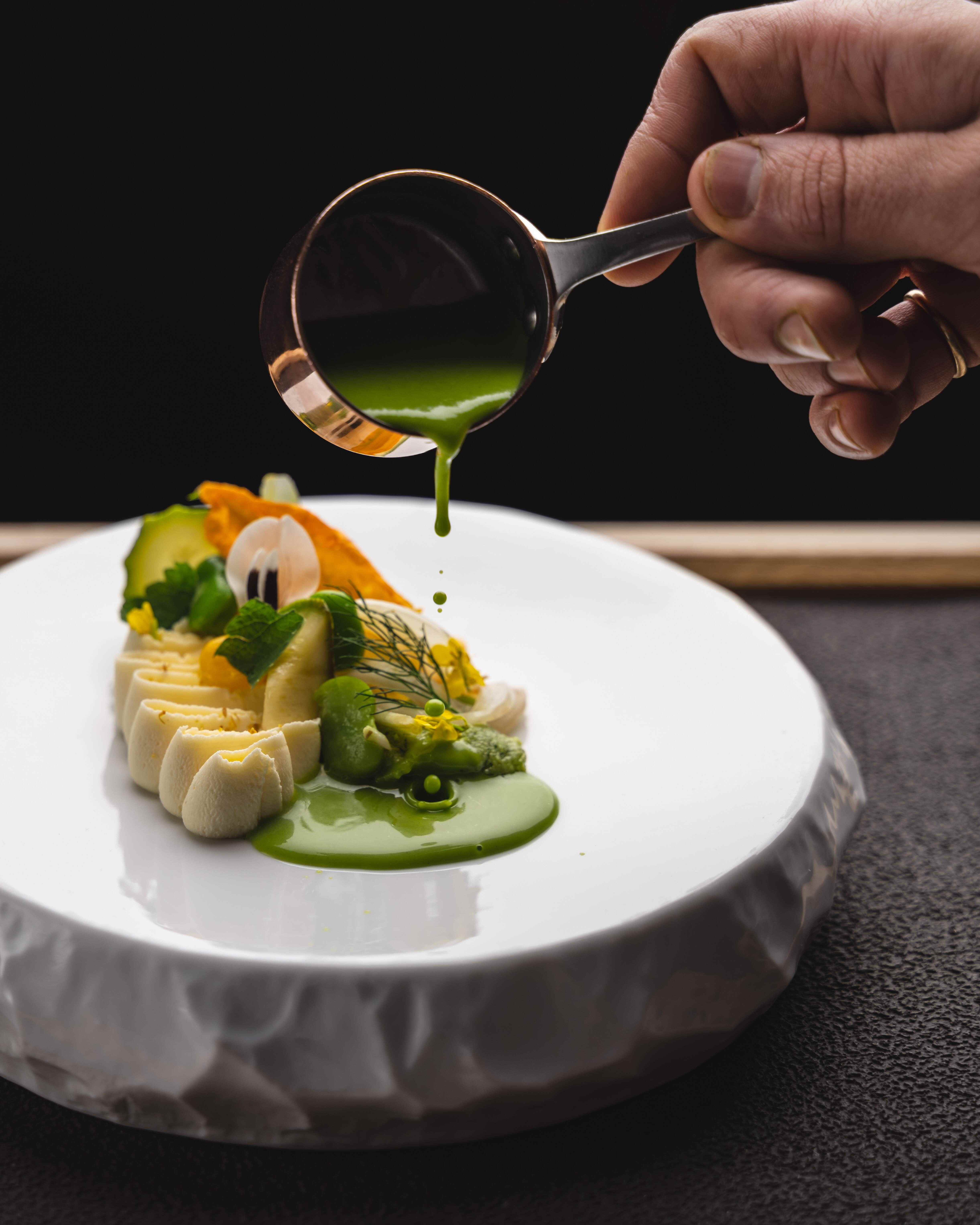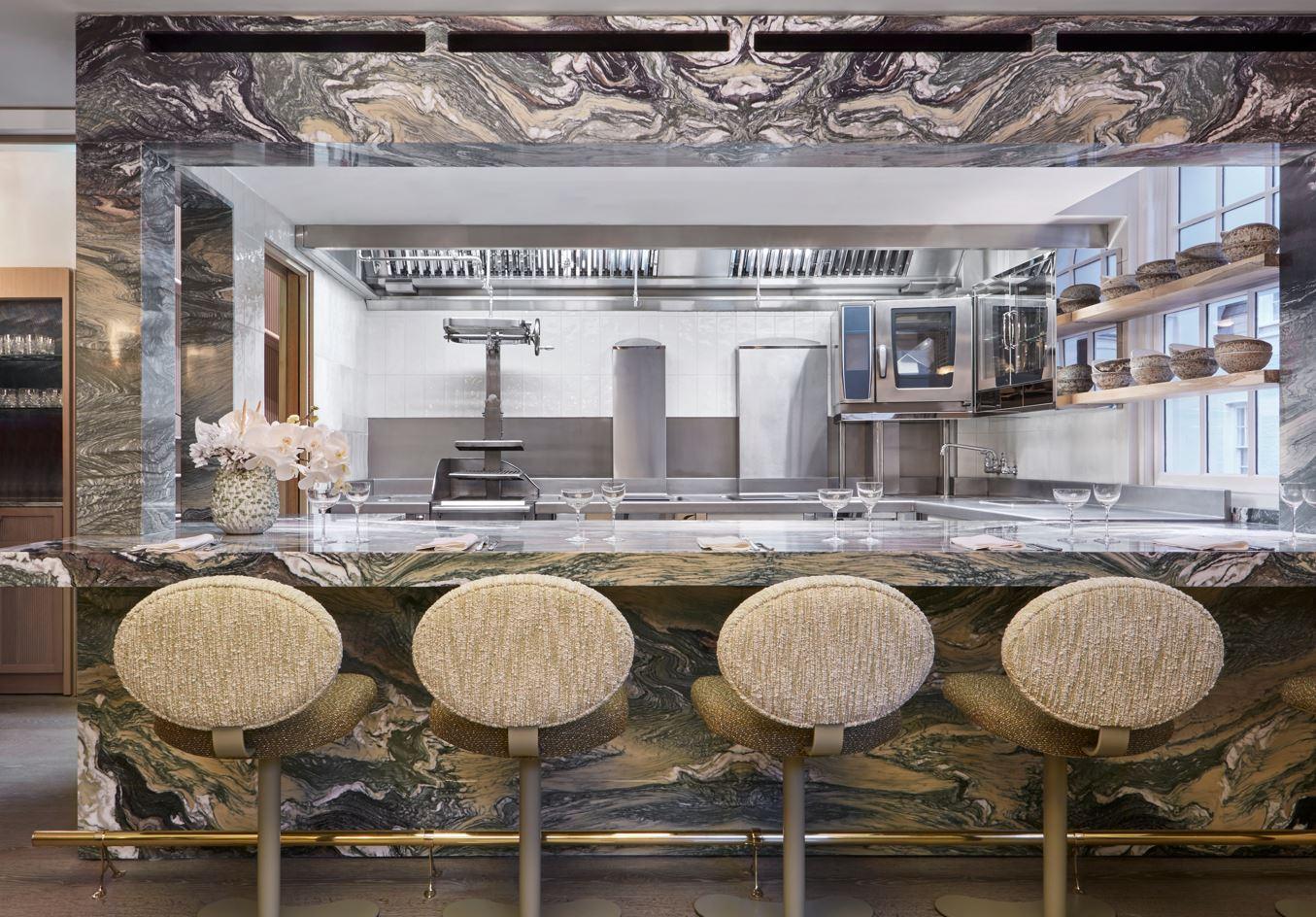 Muse Restaurant. Credit: Foodstorymedia
Muse was your return to fine dining after a six-year hiatus and is inspired by your personal memories. What is the story behind Muse, and why did you want to open a restaurant like this?
Throughout my life, I have been inspired and influenced by many different people, places, time, and travels; every time I cook, it always evokes some kind of memory. I have so many stories to tell from over the years, and Muse was therefore the perfect opportunity to do so. We offer just one tasting menu that is communicated through stories. Each dish has three main ingredients as a headline with a personal story underneath, which gives guests a feeling of inquisitiveness, apprehension and excitement before they receive the dish. Throughout service, we immerse and engage with them to make sure they have several memorable experiences. We are all guilty at times for failing to remember the details when we dine out; however, if you can give one guest even just one memory, then you have created something special.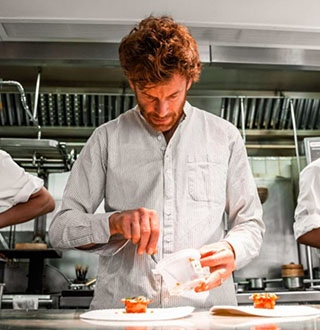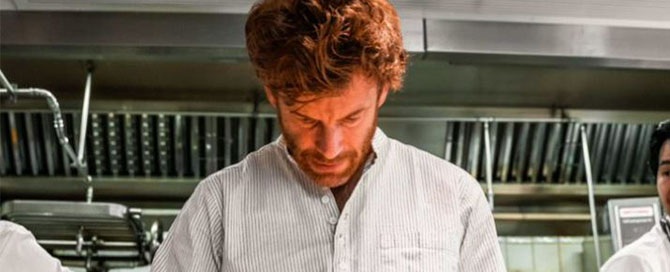 Tom Aikens. Credit: Foodstorymedia
"Mystery and intrigue are what lead the dining experience, so a culinary journey should be at the forefront of any menu."
-Tom Aikens
You're no stranger to small-scale dining, particularly as Muse has just 25 seats. What do you enjoy about smaller scale dining and supper club-style events – like the one you hosted for Quintessentially members?
The intimacy and how much more you can interact with guests. Operationally, having a smaller restaurant is much less complex to run – which doesn't mean it isn't as hard work! However, as Muse is smaller than most restaurants in London, I can pour more time and energy into the quality of prep. Most importantly, I can invest time in the service, which is what it's all about: making sure the guests have the best time possible. In future, I think small-scale, experience-led dining is going to be the way forward. Diners are always looking for something that is more exclusive or a little bit different from the norm, particularly as London has so much more choice and competition these days compared to when I started my career. It is definitely what attracts me when looking for somewhere to dine out

What did you enjoy about hosting Quintessentially members at the Supper Club?

When guests dine at a restaurant, they can be visiting for multiple reasons: a celebration, catch up, work meeting, or simply because they love dining out. The Supper Club clientele chose to dine at Muse that evening because they are culinary enthusiasts with an appreciation for fine dining, and most likely dine out quite often. The pressure was definitely on to make sure we delivered for a crowd with very high expectations! We served a preview of the new summer menu at Muse, and – from what I can tell – it went down very well.
"The Supper Club clientele are culinary enthusiasts with an appreciation for fine dining."
-Tom Aikens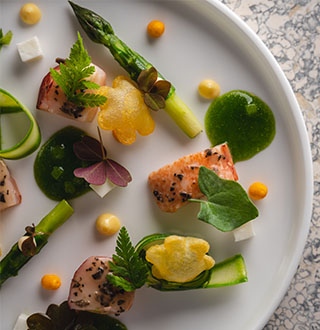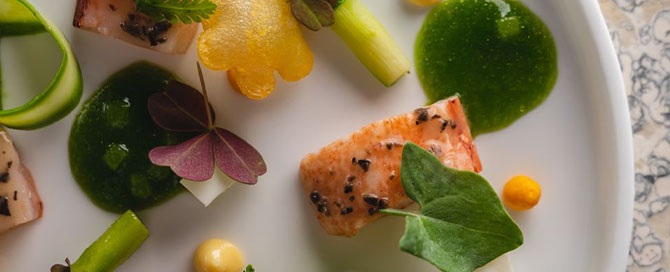 Muse Restaurant. Credit: Foodstorymedia
What makes a luxury, high-end restaurant experience for you?
Great food is key to making a lasting impression on a guest. It does not have to be super gastronomic; it can be simply done and perfectly executed with great service and an enjoyable atmosphere. Mystery and intrigue are what lead the dining experience, so a culinary journey should be at the forefront of any menu. Each dish should be well thought-out with a clear reason as to why it appears on the menu. This leaves a lasting impression, creating a nostalgic, feel-good experience for each person to reflect on in their own way – food is so personal, after all.
So far, you've had a rich and storied career, including being the youngest ever chef to retain two Michelin stars at a restaurant (Pied à Terre), and Michelin stars for both Tom Aikens Restaurant and Muse. What's the secret to your success?
I think the key is to never stop learning. A strong work ethic gets you everywhere, and I love to always approach tasks as a student, working to understand the fundamentals before expanding on what has come before. Everyone must have their own goals and dreams, and it's of the upmost importance to aim as high as you can; I mapped out exactly what I wanted to do and how I was going to get there, even if it meant working overseas and working for free! Being a chef is unique; it challenges the mind, body and soul all in one. I have found my real identity in being a chef: I wouldn't class what I do as a job, it's a passion and my life

For more information on Quintessentially's Supper Clubs, please contact your lifestyle manager.