Late spring in NYC is one of the most magical times; warm weather descends upon the city, and a sense of renewal permeates the air. The collective flock to outdoor dining may feel less pronounced this year as the pandemic made dining outside part of year-round life, but it's not a reason to overlook its enchanting presence. As the city becomes more alive and we take to the terrace, these are some of the places where you'll find us.

Balthazar, Soho
After taking ages to reopen, beloved Balthazar is finally back. A massive seating area on Spring St accommodates a ton of extra guests – and somehow, the alfresco area captures a bit of the same enchantment that the interiors have for the past 24 years. Open from breakfast through dinner; it's perfect for drinking from morning till night.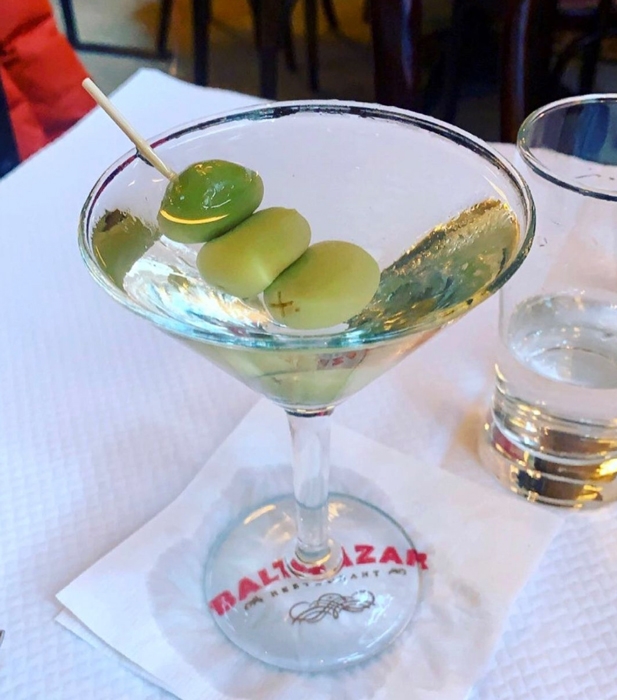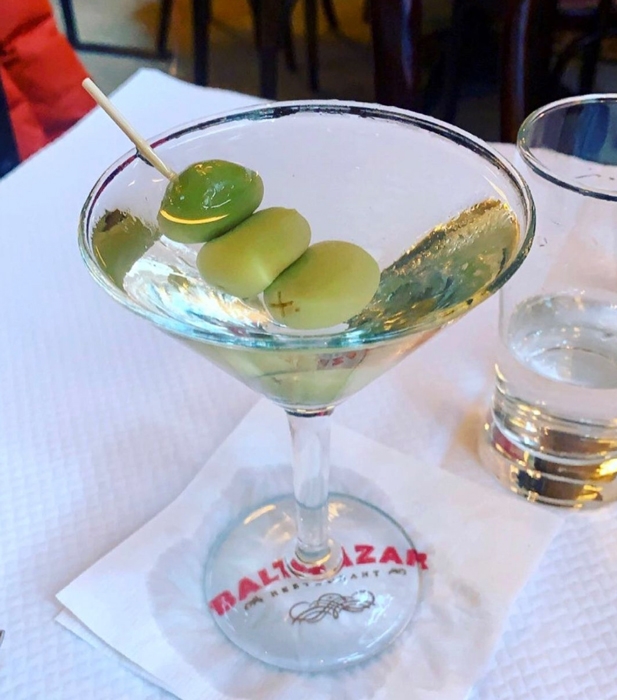 Balthazar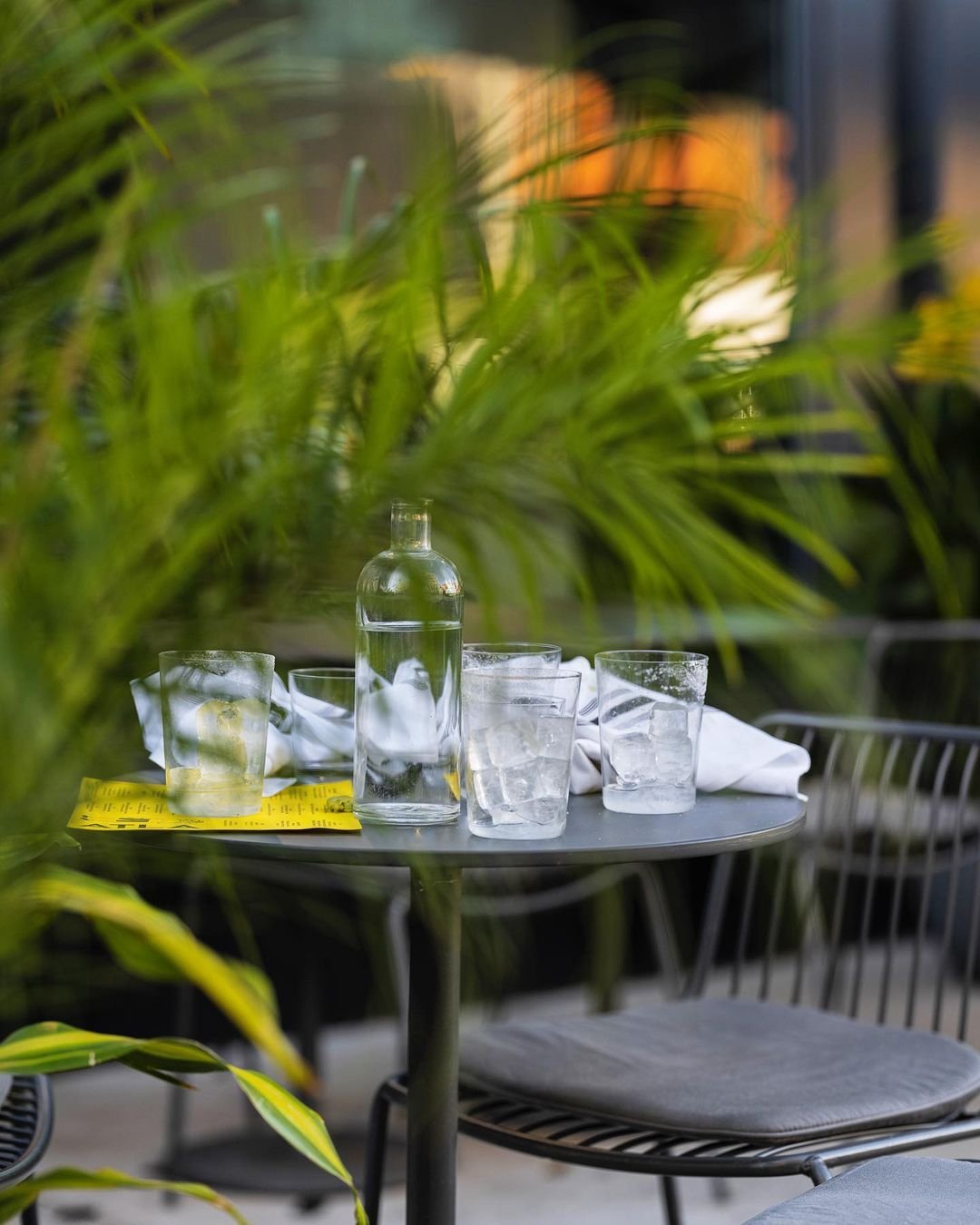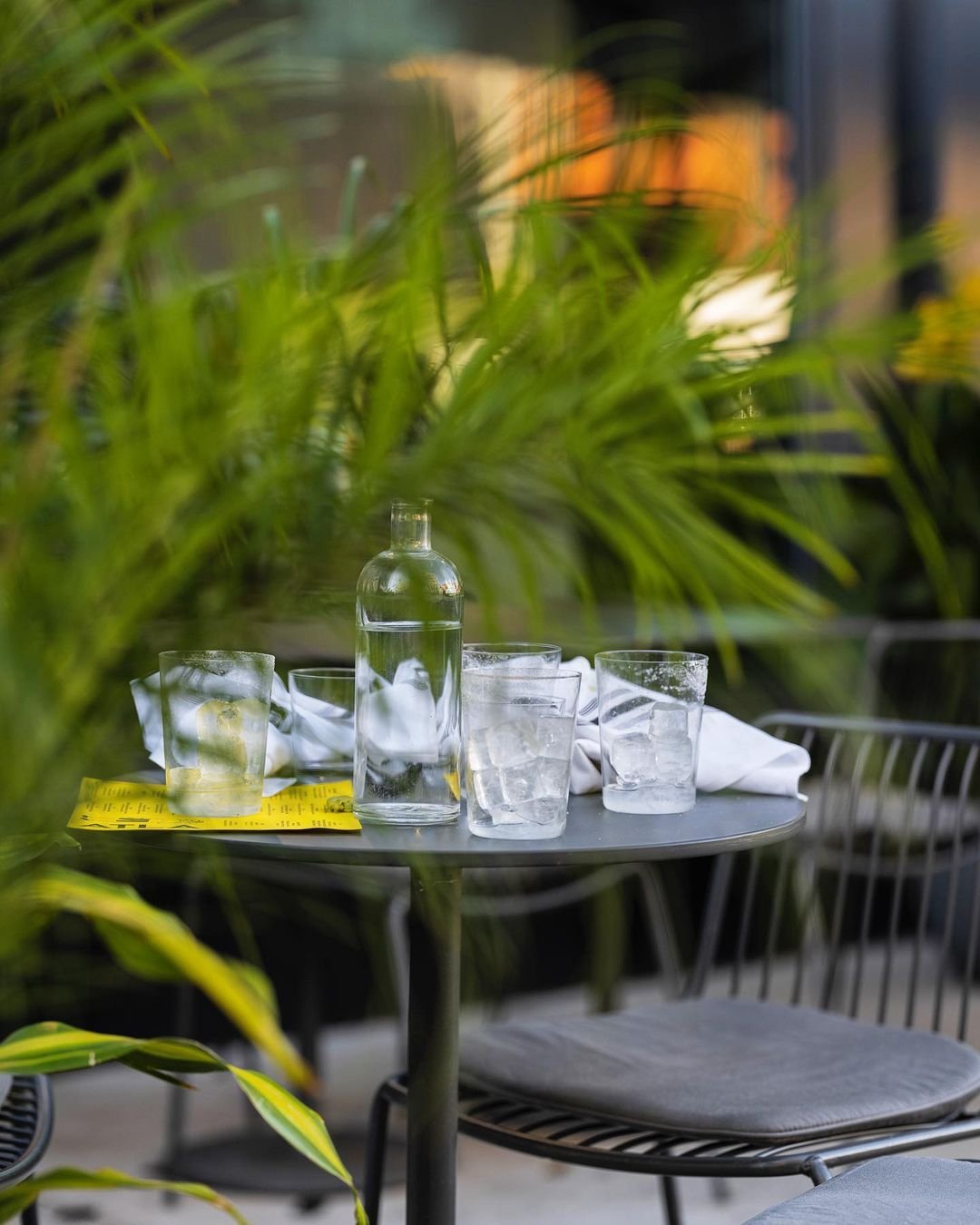 Atla
Atla, Noho
An expansive, sunny terrace on Lafayette attracts visitors, but the perfect margaritas and extensive mezcal menu are the reasons to stay. The delicious food (deserving of the many accolades it's received) satisfies for either a bite or full meal; an early dinner here calls and lingers into the late evening with plentiful cocktails.
Gemma, Bowery
For years, Gemma has been one of our go-to's for drinking alfresco. The street-side dining on Bowery accommodates many guests, and reliably, tables were available. More of a scene at brunch, afternoons at Gemma are relaxed and perfect for a drink and snack — the considered cocktail list is fresh and feels like spring.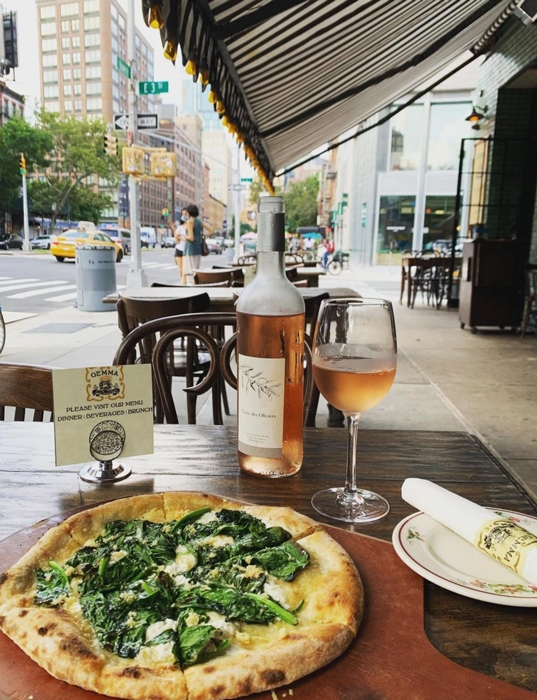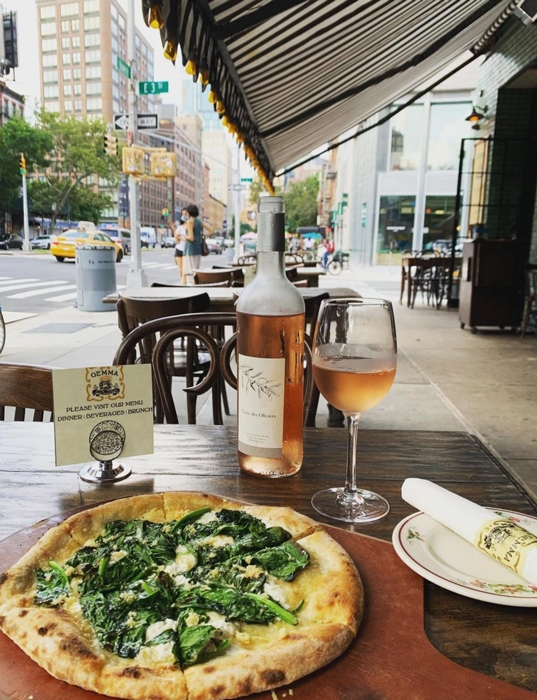 Gemma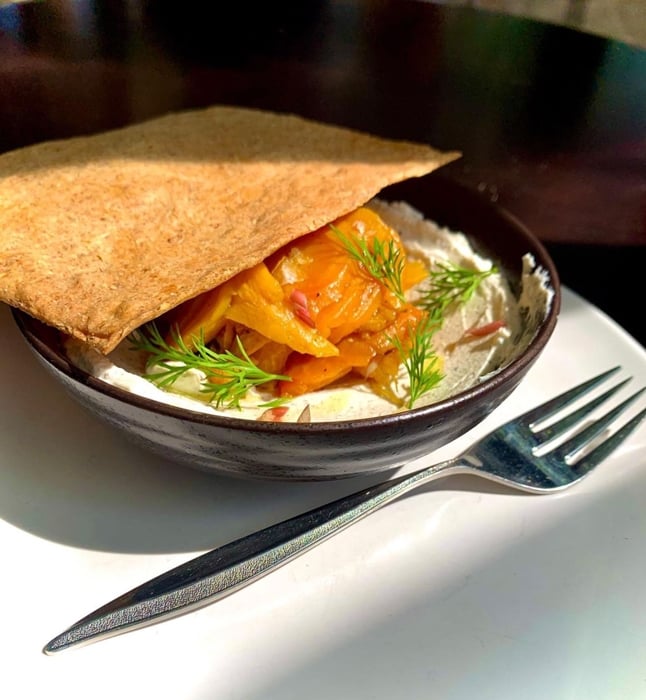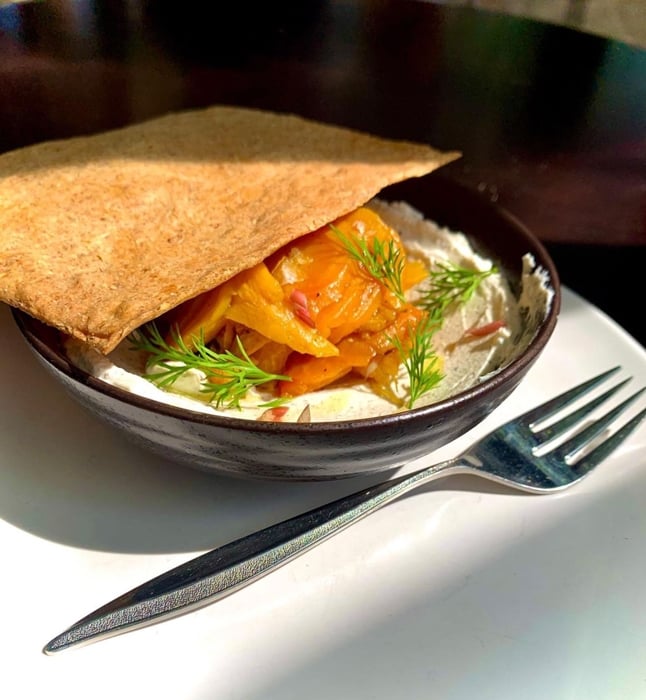 Ruffian
Ruffian, East Village
One of the city's most lauded wine bars has built a comfortable outdoor dining space. Partially covered should the weather disagree with your plans, there are several private seating areas and others that encourage congeniality – and the food and wine are pretty great as well. An expanded menu means it will suffice for dinner as well as aperitivo.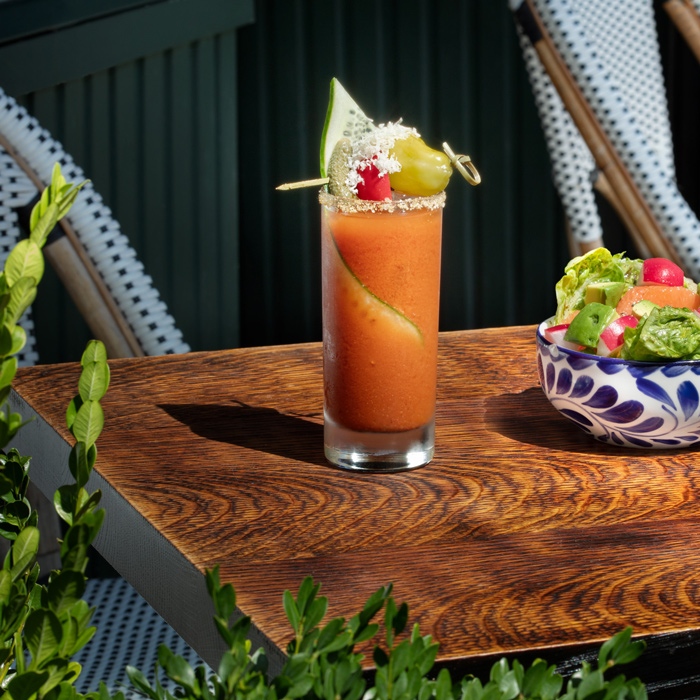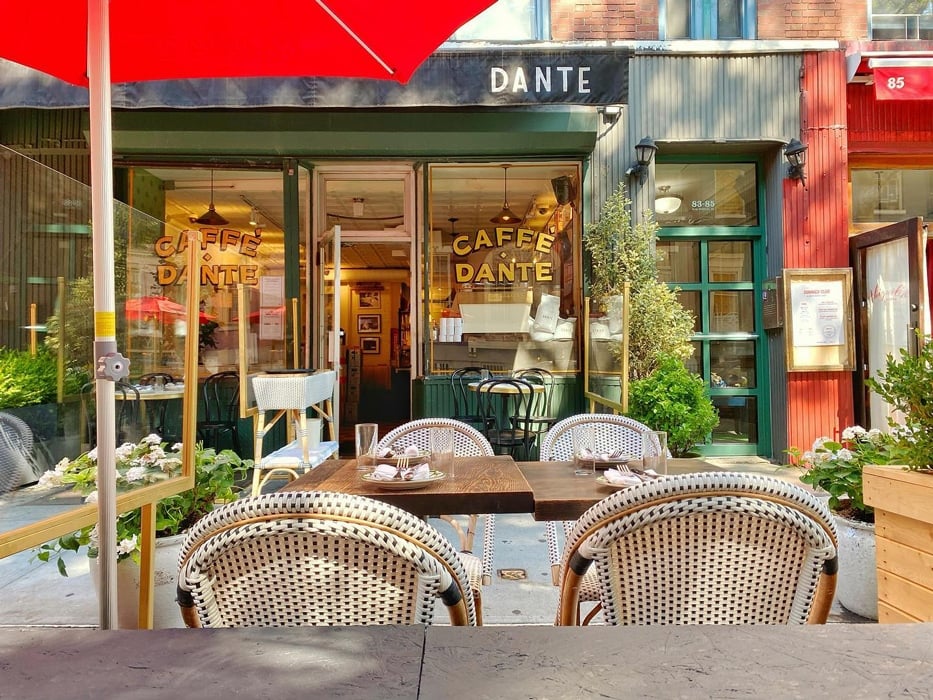 Dante
Dante, West Village
Beautifully designed, this century-old West Village café's outdoor area is comfortable and welcoming. We love visiting Dante for afternoon drinks when the sun is primely positioned to hit Macdougal – plus, they have a separate section for signature spritzes on the menu, including Aperol Spritz on-tap, primed for spring drinking.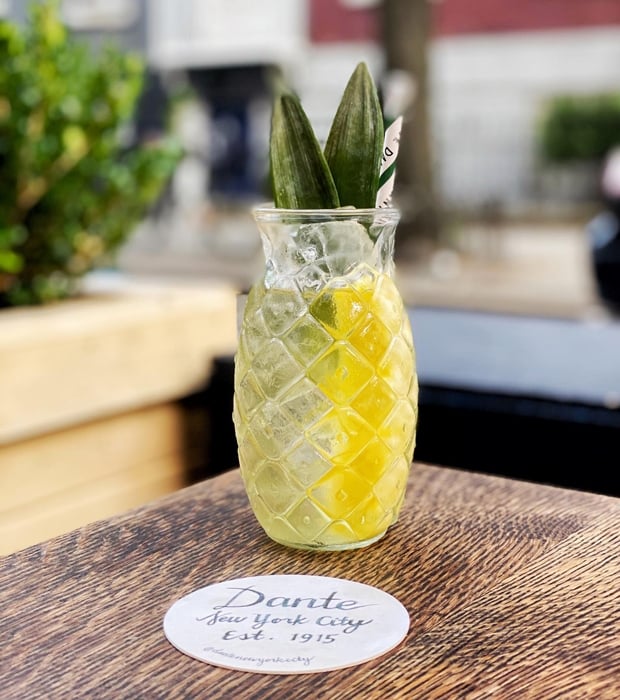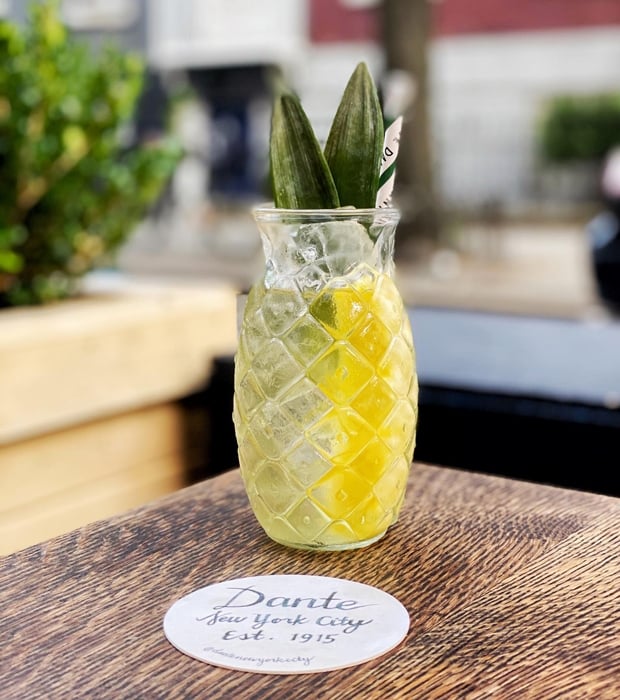 Dante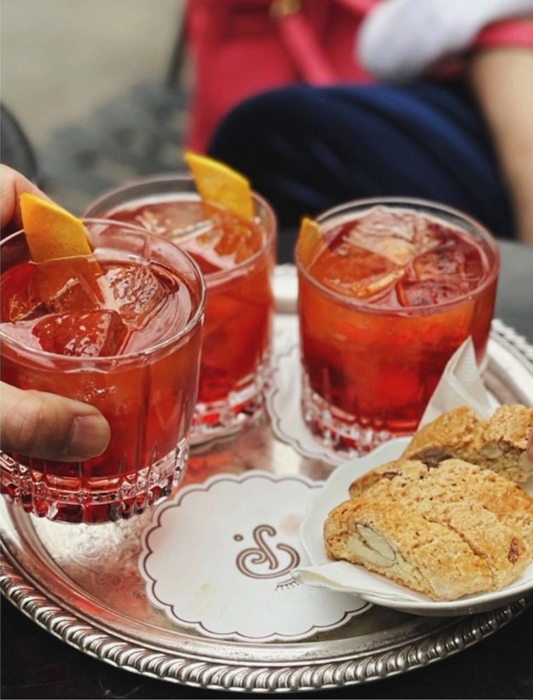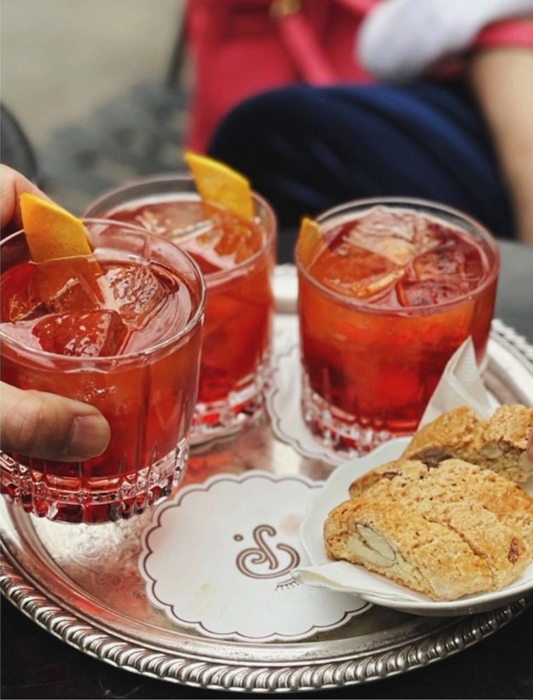 Bar Pisellino
Bar Pisellino, West Village
Italian through and through, Bar Pisellino was conceived around the ritual of aperitivo. The sister bar to beloved restaurant Via Carota, which is across the street, serves a delicious assortment of cocktails, wine and snacks – as well as espresso and pastries, in true homage to the classic Italian bar that's open all day.
Easy Lover, Williamsburg
Neighbourhood favourite Easy Lover has made the most of their outdoor space, framing each side of the sidewalk with comfortable seating. Music accompanies food and drinks most nights; we love visiting for a drink and maybe an additional bite post-dinner – or fries, late-night, with spicy margaritas.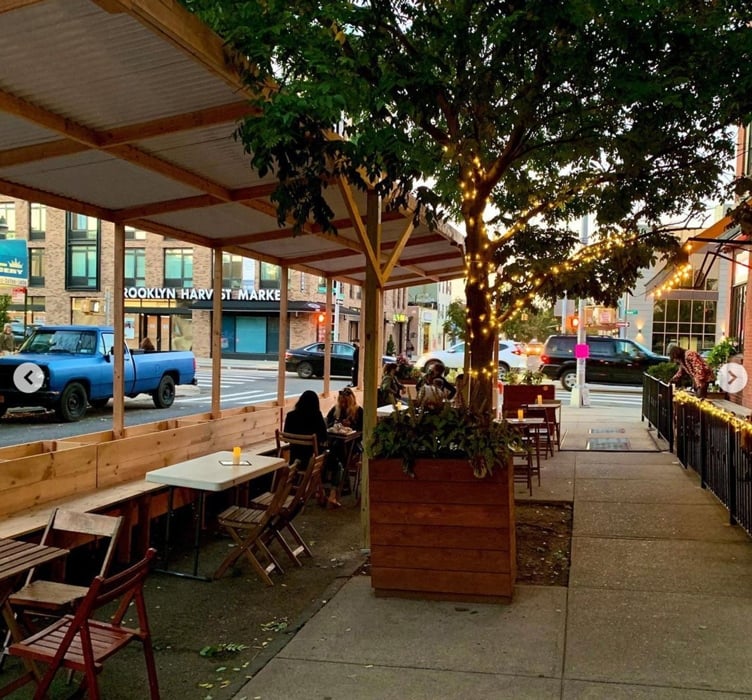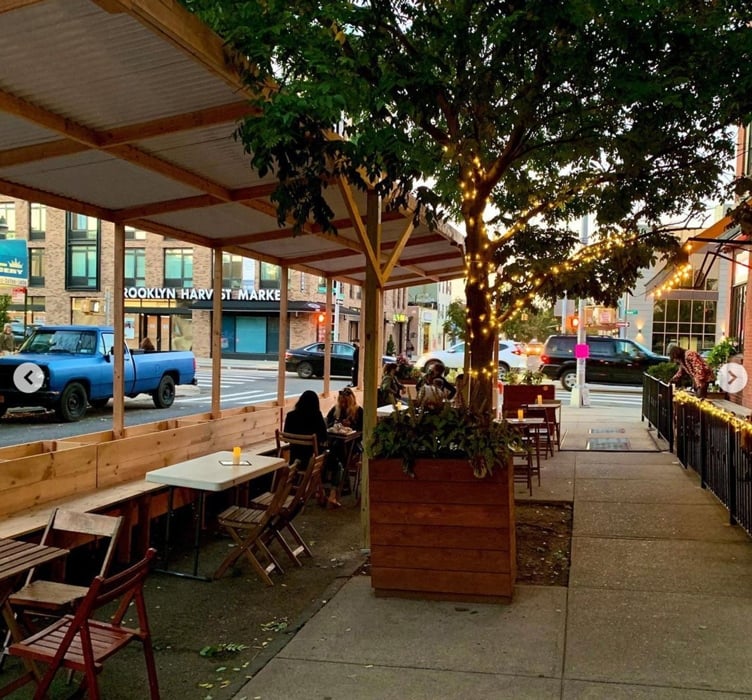 Easy Lover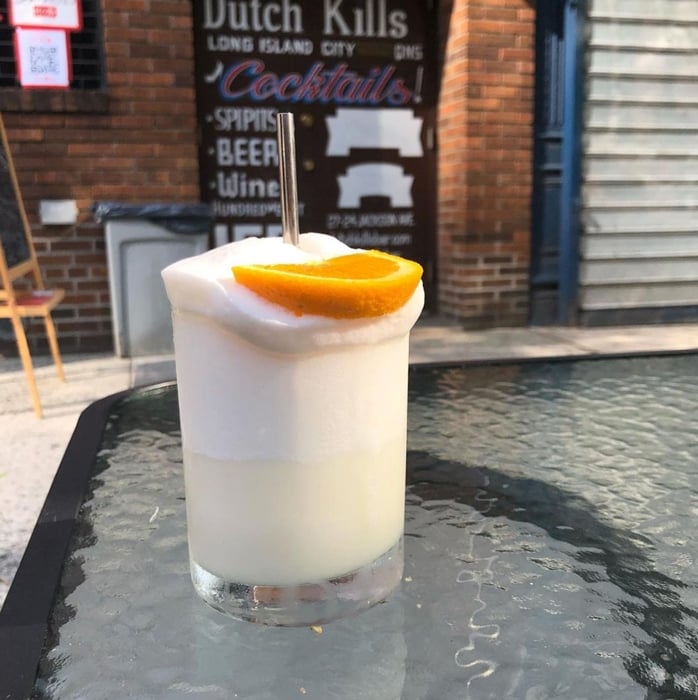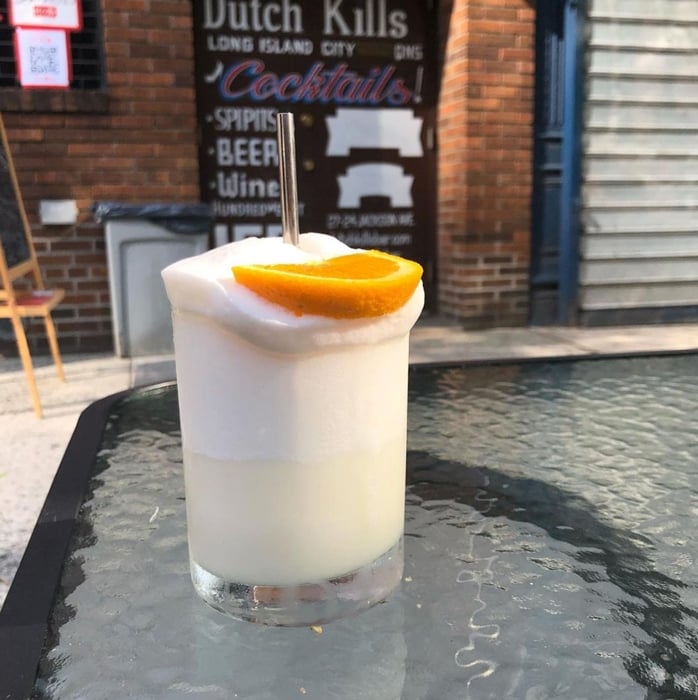 Dutch Kills
Dutch Kills, Long Island City
The best cocktails in Long Island City can be enjoyed in Dutch Kills' covered, decorated outdoor dining area. Served alongside a selection of bar snacks (easy bites that are precisely what we want to be eating whilst we drink) and deli-style sandwiches, the expertly crafted drink options include a frozen piña colada – vacation, in a glass.
For more information on the above restaurants or further recommendations, please contact your lifestyle manager.