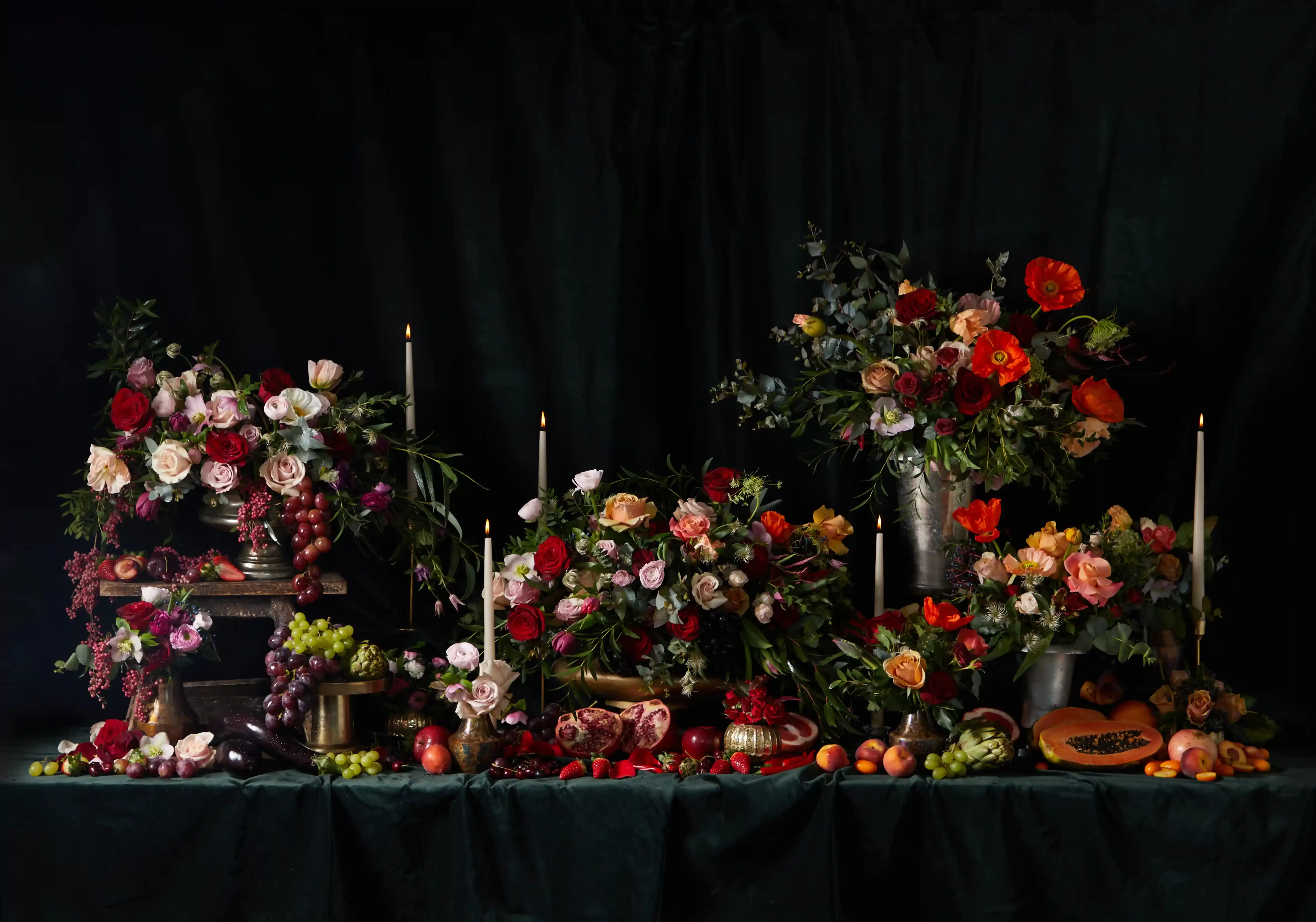 Lee Sansom on innovation within floristry
McQueens Flowers' COO tells Quintessentially Experiences CXO how change is blooming in the floral industry
Since being founded in the 1990s, McQueens has grown to be one of the world's largest luxury floral design companies. However, floristry is notoriously wasteful; an issue which McQueens COO Lee Sansom is tackling head on. Under Sansom's direction, McQueens is using its influence within the floral industry to implement and inspire change – from educating its clients and workforce to innovating new products and ways of working.
Inspired by his vision, Quintessentially Experiences CXO Andrew Wolmark asked Lee about the future of floristry and how McQueens is innovating change within the industry.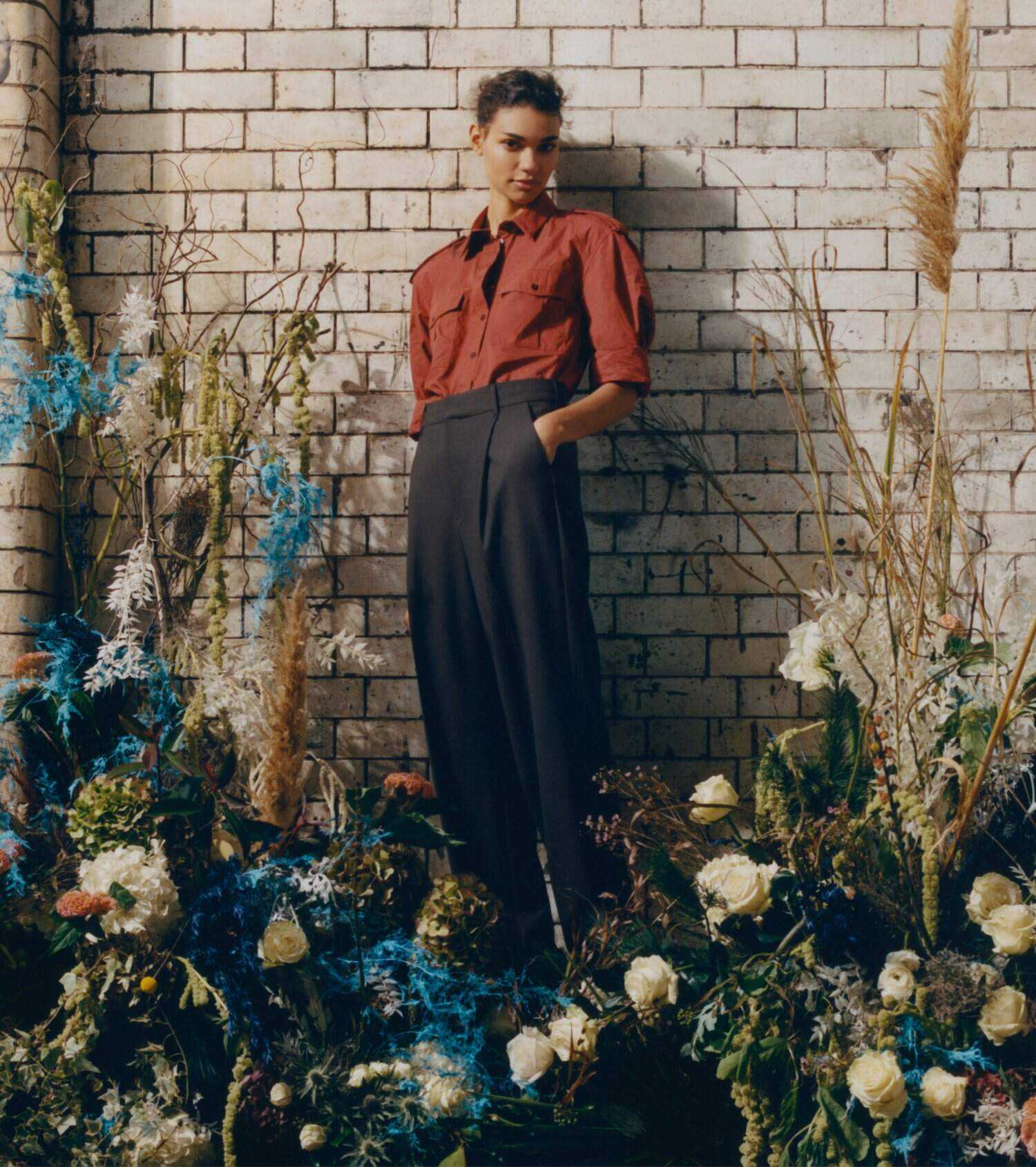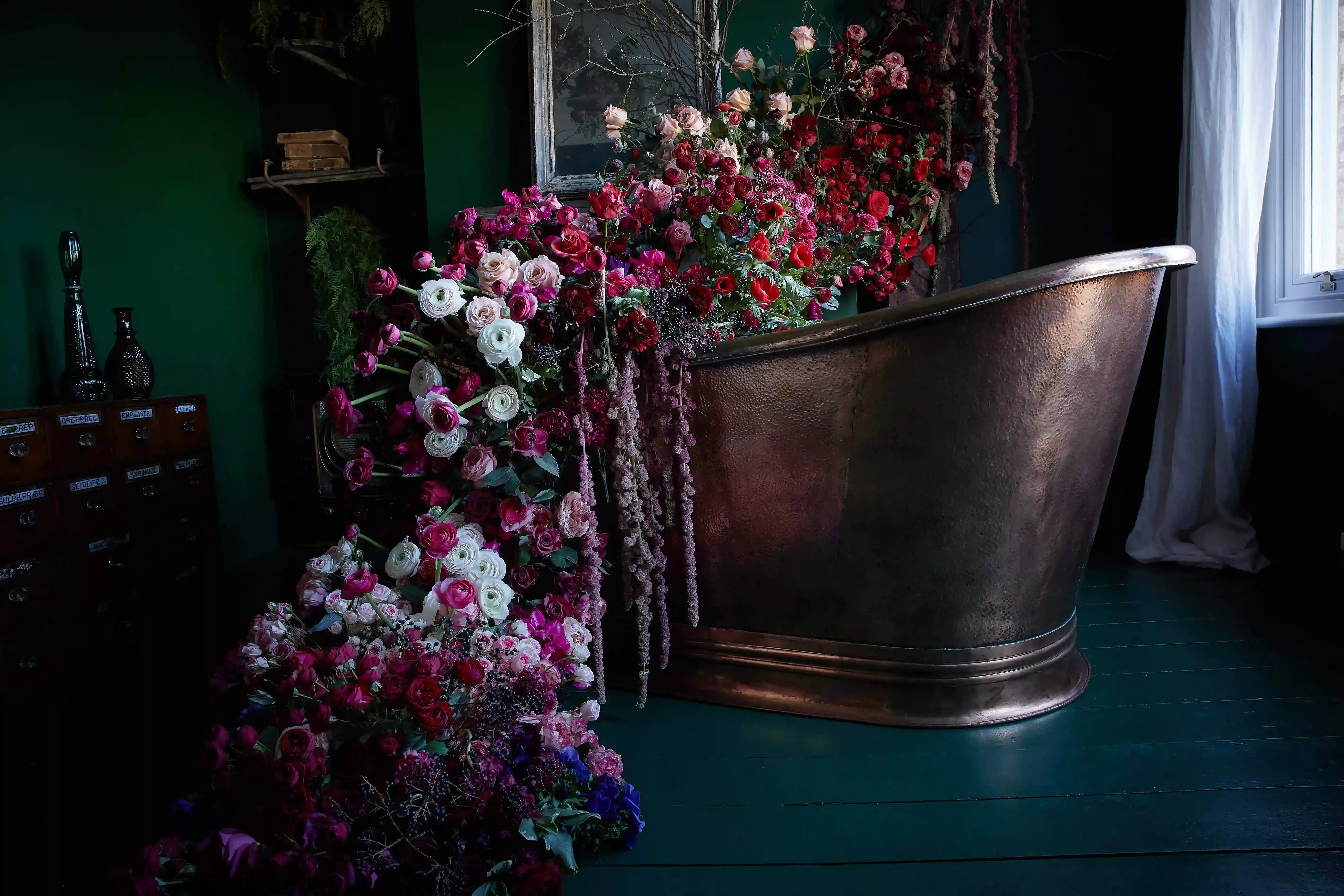 Credit: Samuel Bradley
What are the main sustainability issues within floristry and how is McQueens overcoming these?
Florist's foam is a challenging material. One block is the equivalent of 10 plastic bags. We've replaced it with agra wool, which can be remoulded and reused after use. However, this costs five times as much as foam, highlighting the expense of using sustainable materials.
Another challenge is waste. Florists find it hard to find companies that can take volume waste, so we need to educate people about waste collection methods. At McQueens, we compost our waste like food because it decomposes in the same way. We also do a lot of theoretical work when planning installations to ensure we buy only what we need.
Which luxury brands do you admire for their sustainability initiatives? 
Kerings is doing a really good job in the fashion industry, with their initiatives involving upcycling, clothes swaps and clothing rentals. I think rental is a really exciting innovation in that industry.
You've just mentioned rentals, upcycling and recycling – can these be translated into floristry?
Absolutely. We do a lot of design work around developing and introducing faux and dried products, which gives our florists a range of materials that can be recycled and repurposed. For example, our team dries fresh hydrangeas in the summer so we can use them in other structural designs in winter. We also have what I call the Aladdin's Cave of Floristry, which are two warehouses filled with one-off pieces – including the Claridge's Christmas tree – waiting for their next life.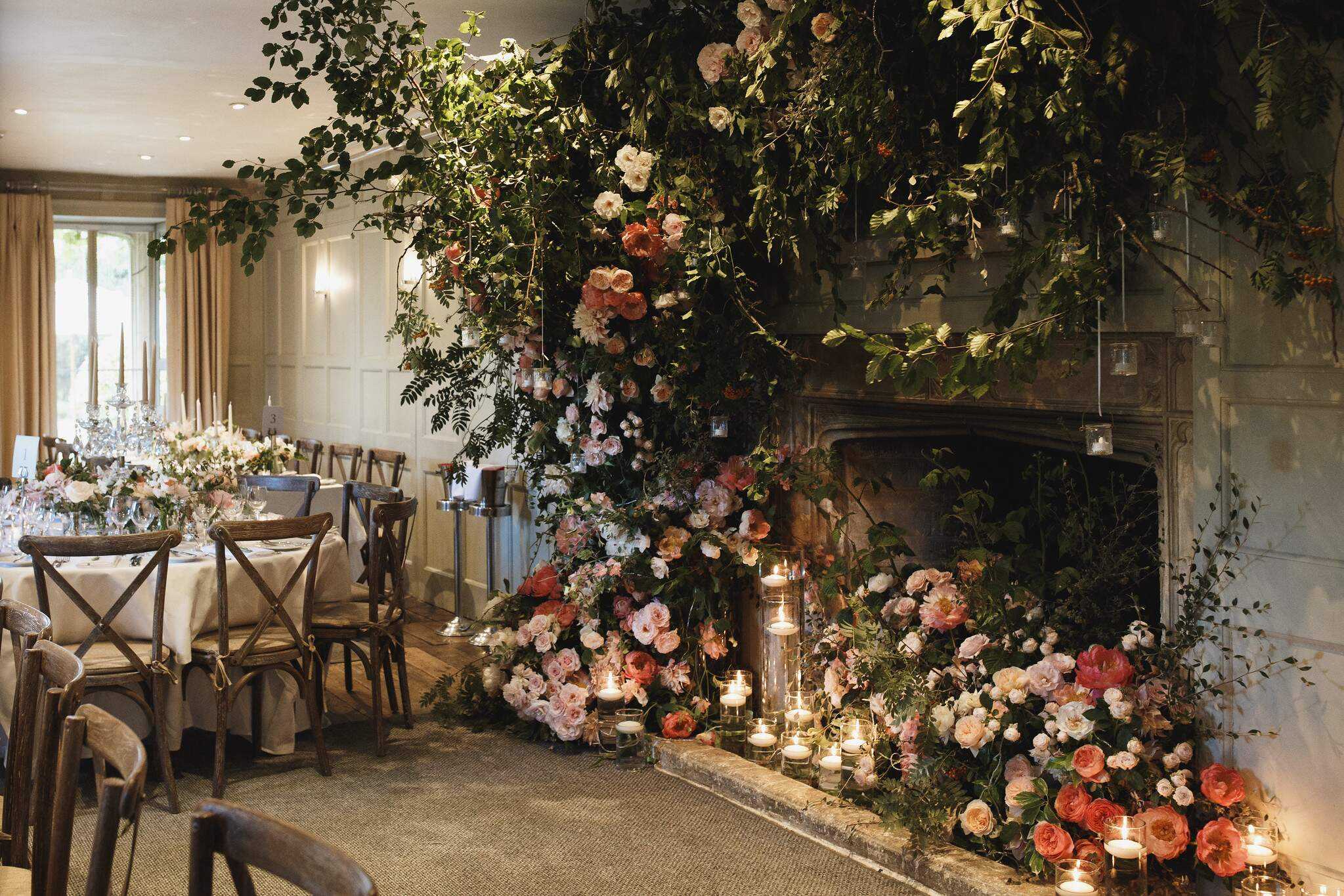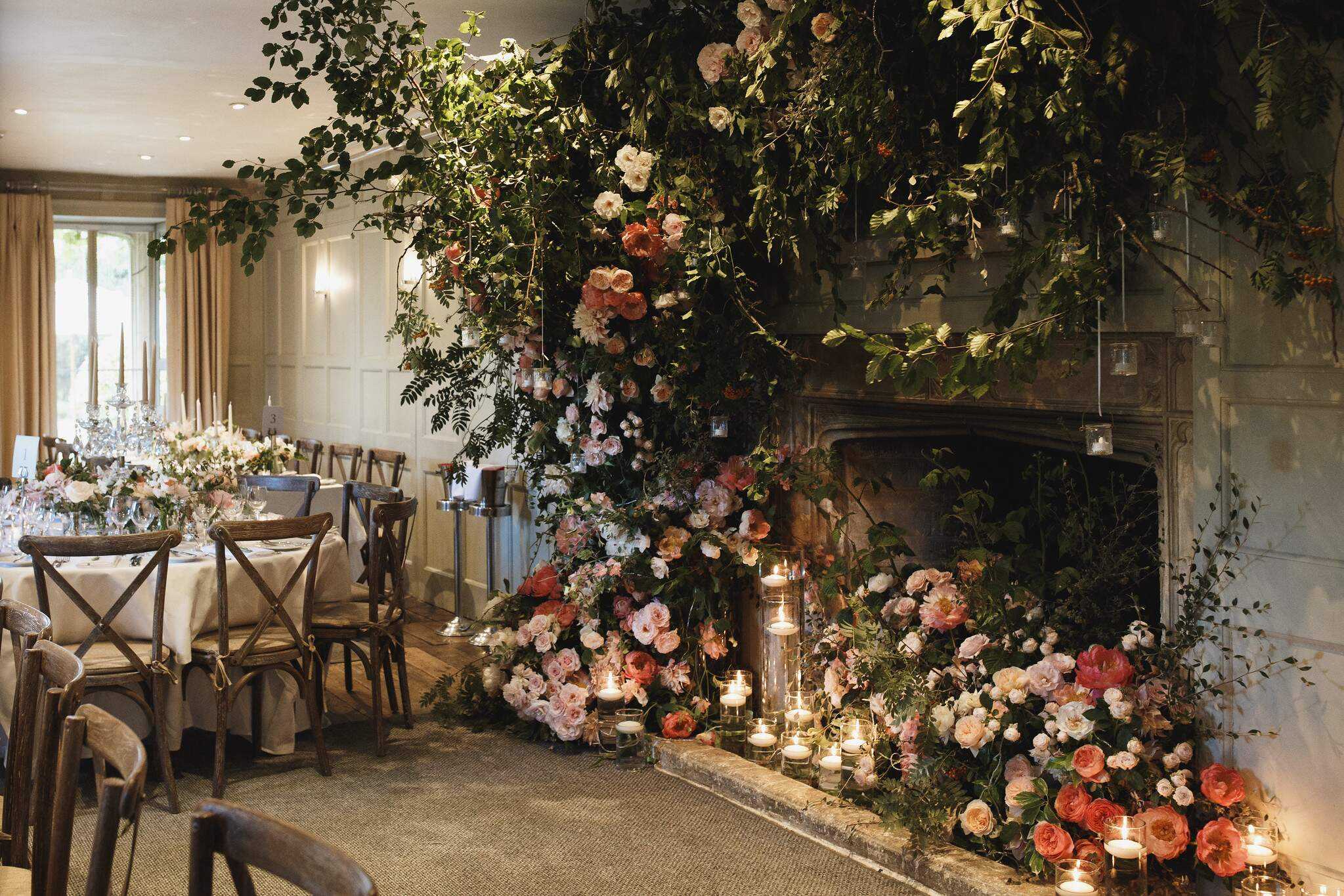 McQueens Cotswolds Wedding
You're clearly thinking about making floristry more sustainable, but that doesn't necessarily mean that everyone else in the supply chain is. How can you inspire others to make similar changes?
It's really important that, as a business, we continue educating our clients to ensure we develop sustainable designs. Everybody thinks the floristry industry deals with live products that can be composted, but you can't compost dried wood or things with decorative colour. My biggest bugbear is painted wood because the paint means it cannot be recycled. We have already worked hard to educate clients about the impact of this on the environment, and they now understand what that material is and why we shouldn't be using it, so they no longer request it.
Are you winning clients because of your sustainability credentials – or are your existing clients engaging with you more because of your efforts?
We take existing clients on our sustainability journey with us. We support them with education and understanding, such as classes in hotels about extending the life of their installations. In terms of new business, a lot of spaces have sustainable practices as a requirement, so we get approached as people know we're trying to make the floral industry more sustainable.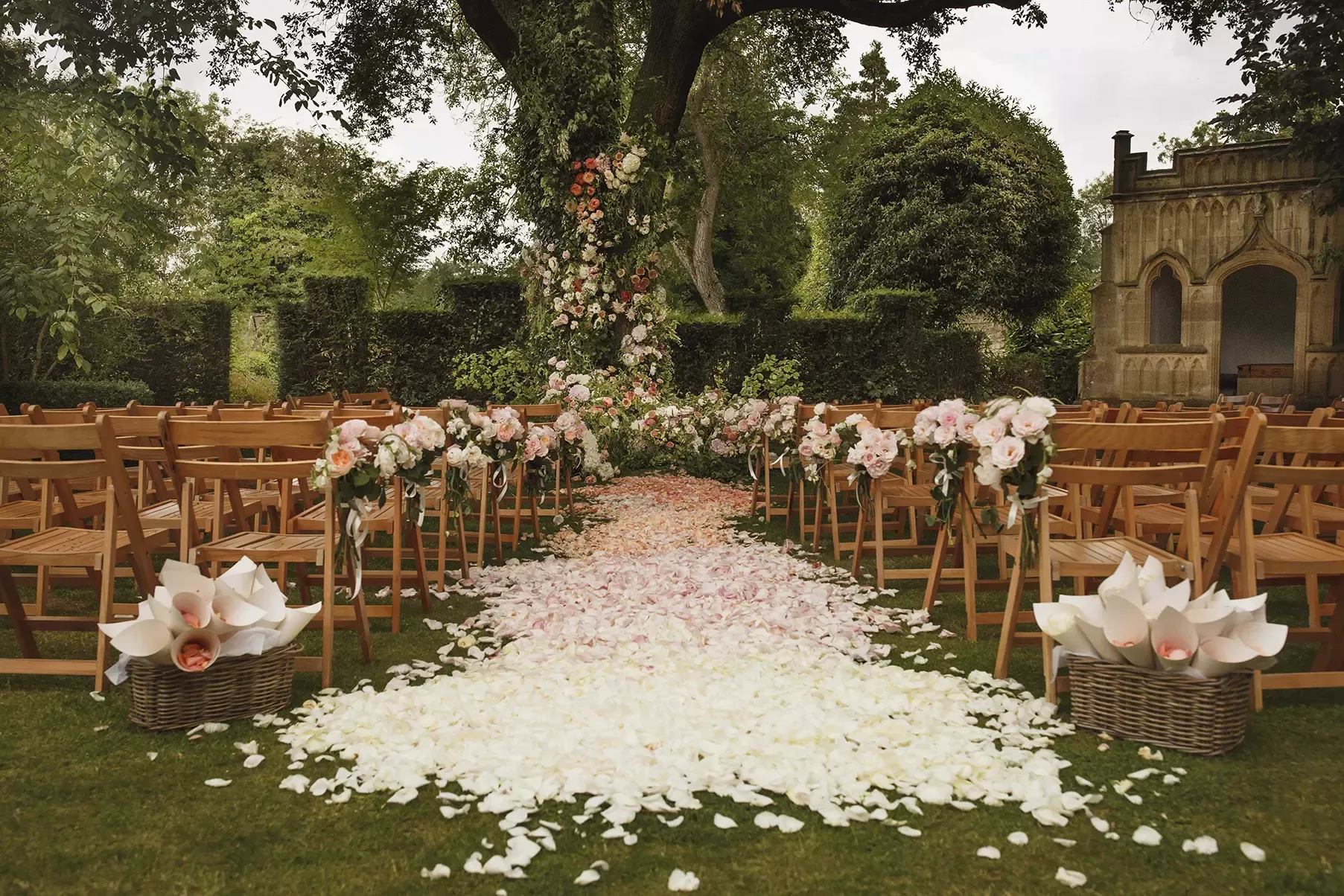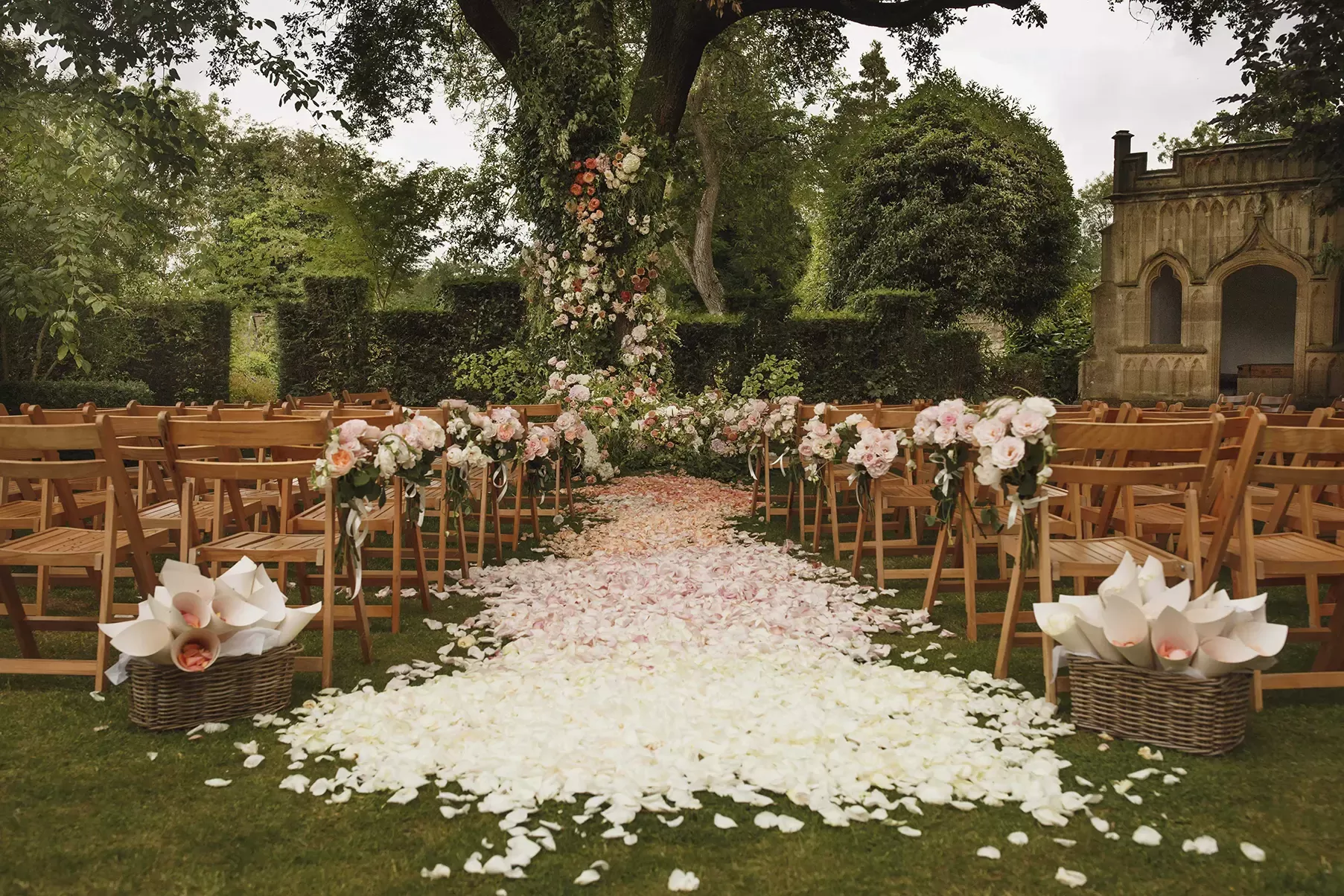 McQueens Cotswolds Wedding
McQueens is a global business, with creative studios in London, USA and Seoul. How do you ensure all your outlets are aligned and consistent in their sustainability practices?
Our international businesses are smaller, which means they can act as a starting point for new initiatives or ideas before we roll them out on a global scale. As we grow and develop, it's also important to share our results. We always share our certifications and reports from the UK to our global businesses. This creates a global culture where everyone's really excited about sustainability.  
How can luxury brands such as yourselves stay on top of innovation within their fields? 
There's more to be done with innovation in floristry, particularly around design and waste management. Part of our business plan is looking at innovation and how we can come up with new ways of doing floristry. Another part is our floristry school, where we can affect the growth of the industry through teaching the next generation. Really, it's about making sure that other florists and businesses see what we do. Over the last two years, we've created a saving of 46.5 tonnes of CO2 developing, which is a massive achievement. Shouting about this inspires others to do the same.  
What's next on the McQueens sustainability journey?
By the end of 2024, we will source 50% of our products in the UK. Over the next three years, we will change all our vehicles to electric. We're also looking to create ethanol fuel out of floral waste to power these vehicles, and we're working to reduce our carbon footprint by localising our supply chain.  
Have you had any 'pinch me' moments throughout your career?
It's quite cheesy, but there's nothing quite as special as standing on the roof of Claridge's at 3am and putting its Christmas display up, knowing that the next day, people are going to go past and take pictures of it. For some reason, you forget the cold and how hard it is, and instead you stand in the street and watch this amazing thing come to life on one of the most iconic hotels in the world. I've done some amazing travel, but there's nothing quite like the magic in the middle of the night.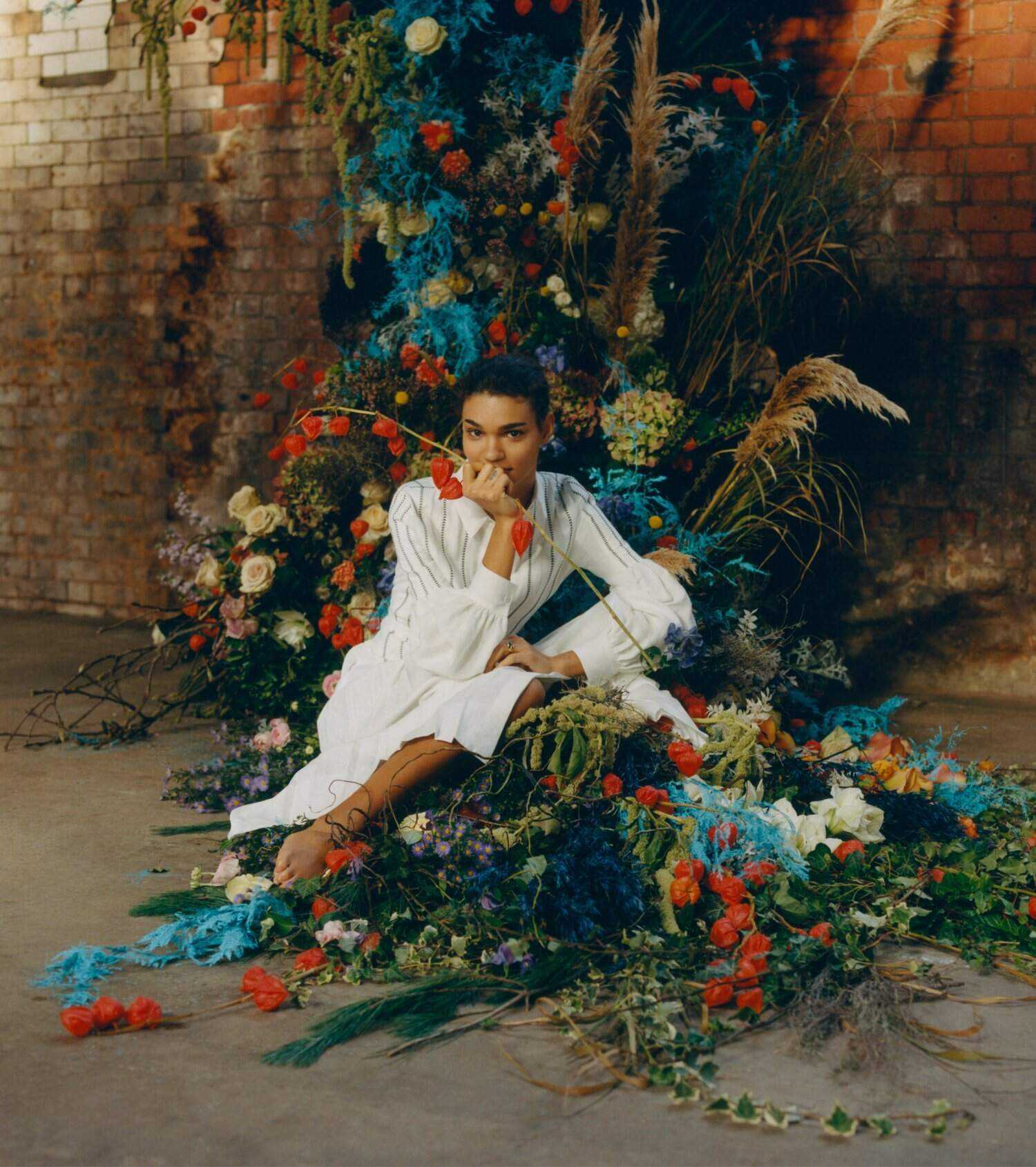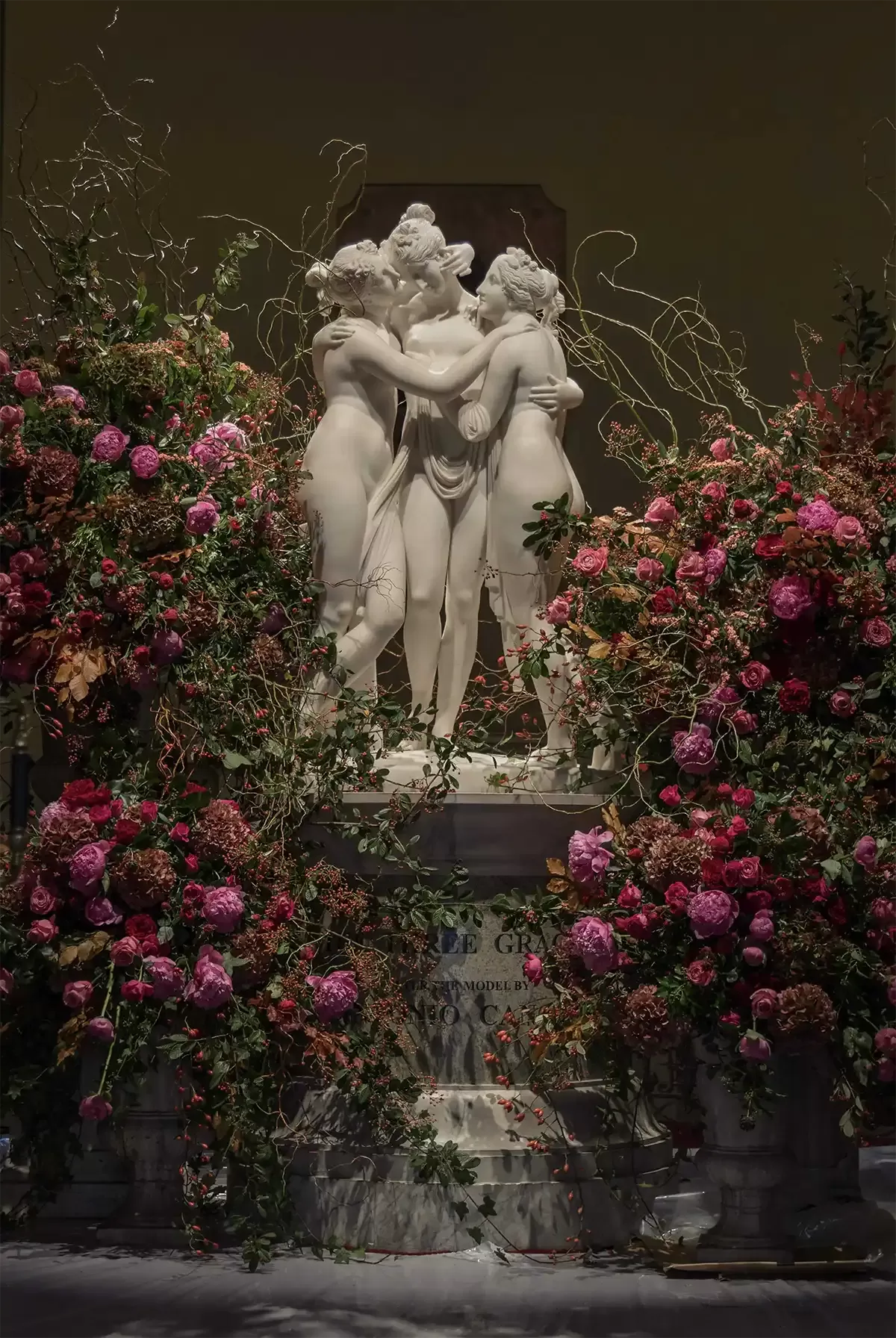 Credit: Samuel Bradley