Jeannette Ho on emotional luxury & modernising heritage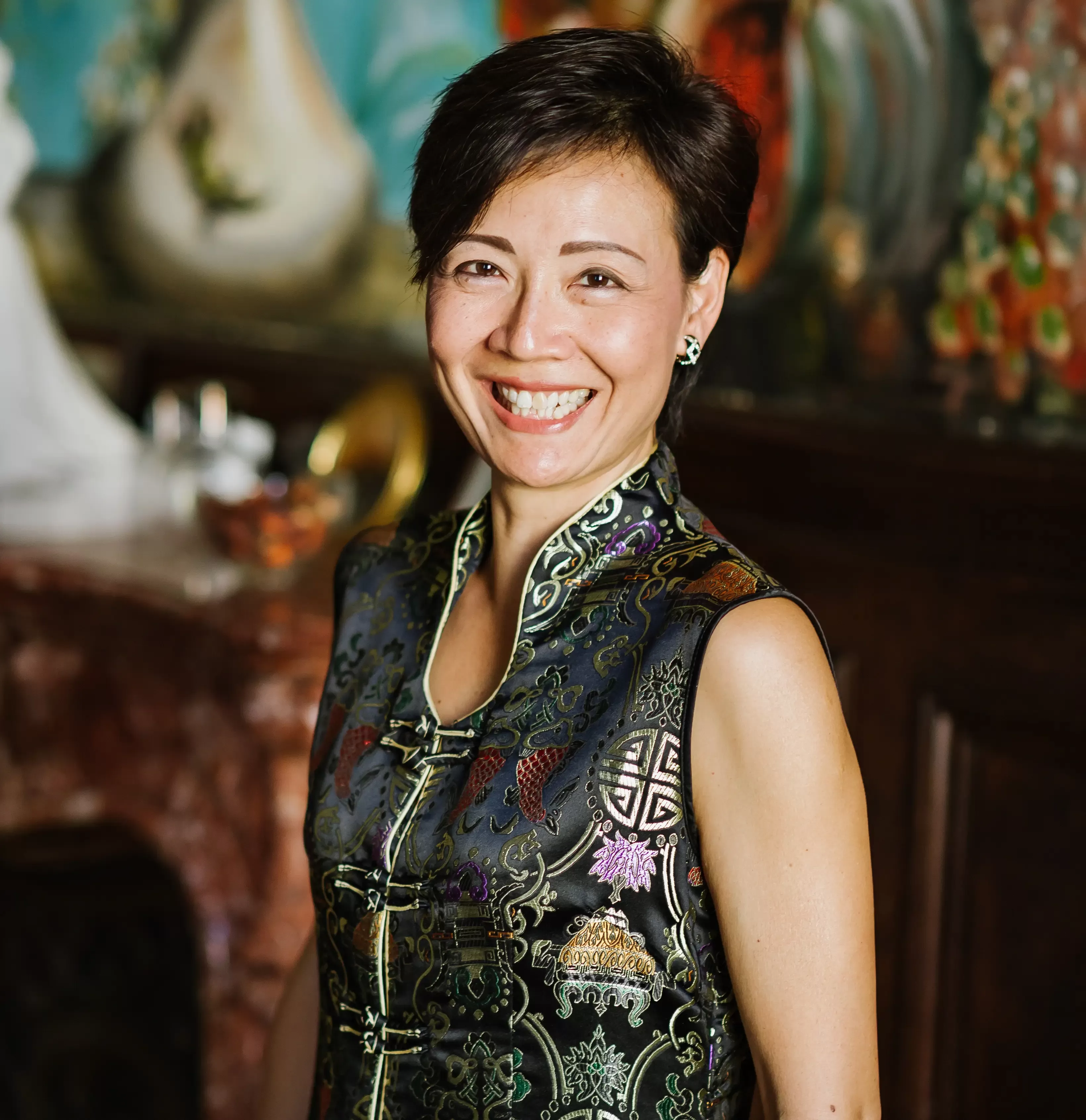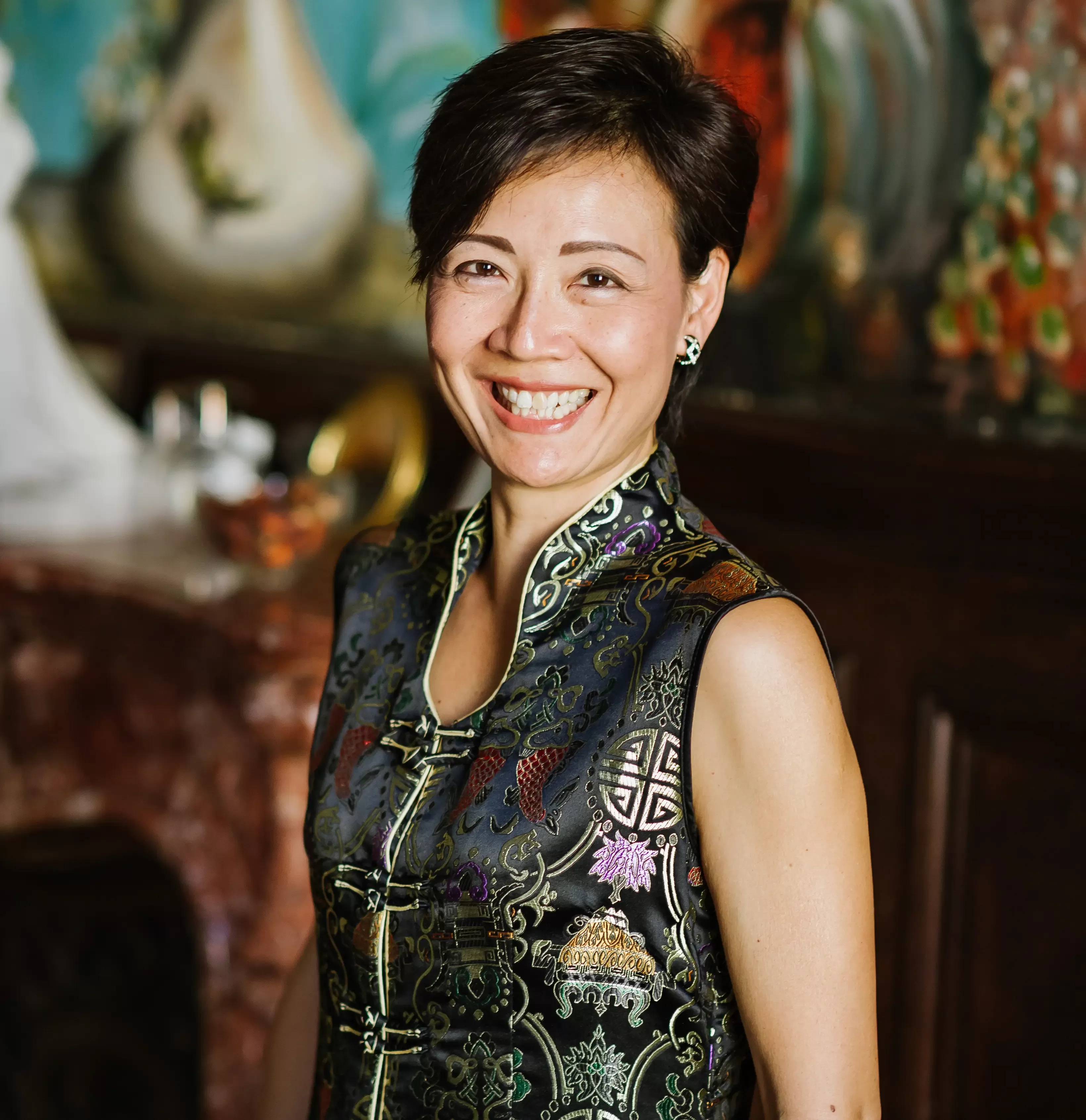 Jeannette Ho
"New knowledge is a luxury for our guests. At Raffles, it's about being able to bring this knowledge to life, creating a 'goosebumps moment' and giving guests something new to be discovered."
-Jeannette Ho, VP Raffles Brand & Strategic Relationships for Accor Luxury & Lifestyle Division
Brands with history can sometimes become stuck in the past – but not Raffles. The ultra-luxury hotel brand began in Singapore in 1887 and now operates in 18 destinations worldwide, with more openings planned throughout 2023 and beyond.
It is famed for its world-leading service (where else is every guest provided with a personal butler?) alongside its commitment to cultural preservation and acceleration. Its most recent projects painstakingly regenerate historic buildings, including the 2019 restoration of Raffles Singapore and the upcoming Raffles London (set to open in the Old War Office on Whitehall). Each hotel works with local artists, craftspeople and experts to ensure that the destination's history and heritage are showcased in a modern, enticing way.
'Knowledge and discovery are the true luxuries,' says Jeannette Ho, VP Raffles Brand & Strategic Relationships for Accor Luxury & Lifestyle Division. 'Every Raffles is different. Each is part of the fabric of its local community so brings a unique perspective to our guests. We make them into destinations for the community.'
Inspired by her vision, Quintessentially Experiences Interim Head of Agency Hong Kong, Erica Seo, met with Jeannette to discuss the changing needs of the ultra-high net worth traveller, what makes Raffles so special, and how storied luxury brands can embrace their heritage to forge a bright, modern future.

Raffles' first hotel opened in Singapore in 1887. How has the brand's ethos and identity changed – or remained the same – over the years?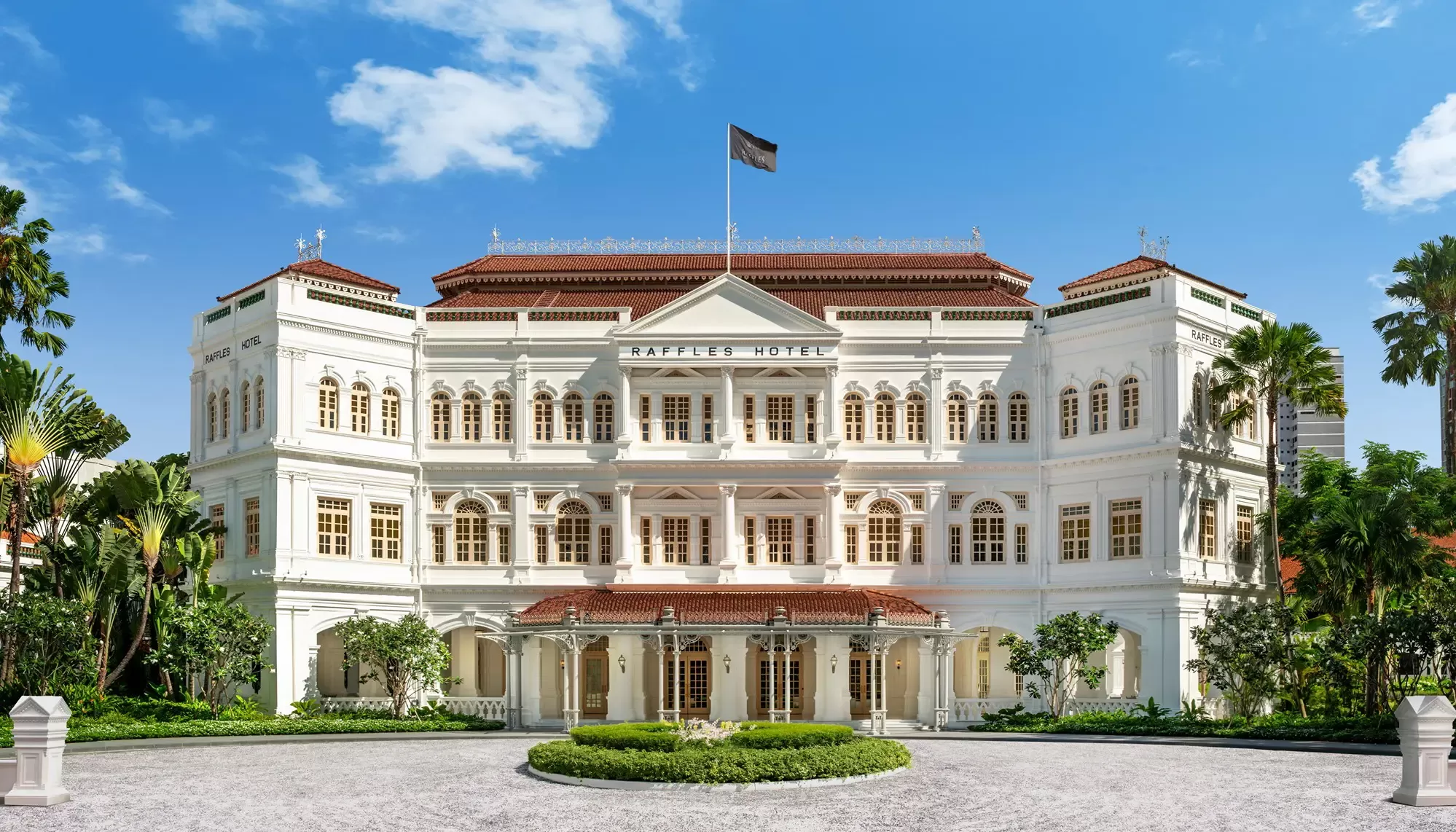 Raffles Singapore
The Sarkies brothers didn't really think of building Raffles as a hotel; their dream was to create a place where locals, luminaries and literati travellers could come together, exchange ideas and be inspired. We've taken this core concept and applied it at all 18 Raffles throughout the world – but the inspiration came from the original Raffles.
Raffles describes itself as 'an oasis for the well-travelled, and the home of emotional luxury'. Who is the Raffles customer and how does Raffles' guest experience cater to them?
Although they come from all over the world, the Raffles customers are more alike in mindset than they are different culturally. They have experienced and seen many things; they are confident; they are pioneers – and they are always curious. So, we intentionally use the word 'oasis' for two reasons. First of all, Raffles is a tranquil haven – a discrete destination where an individual can relax and be themselves. But it's also the vibrant heart of the community where people come together to exchange ideas and be inspired. That's why we say it's an oasis for the well-travelled; it's a place where ideas are born, and the place to celebrate, connect and come together.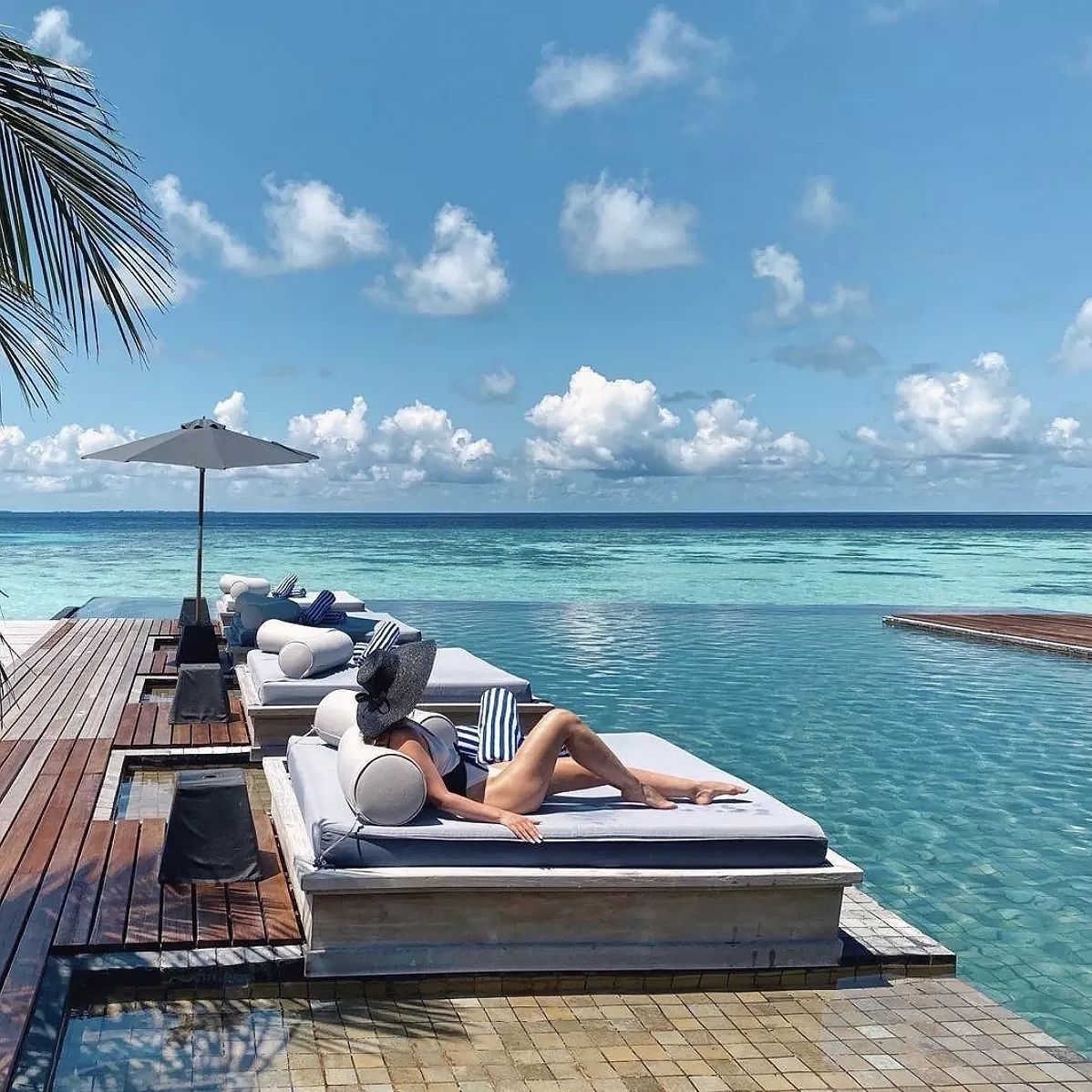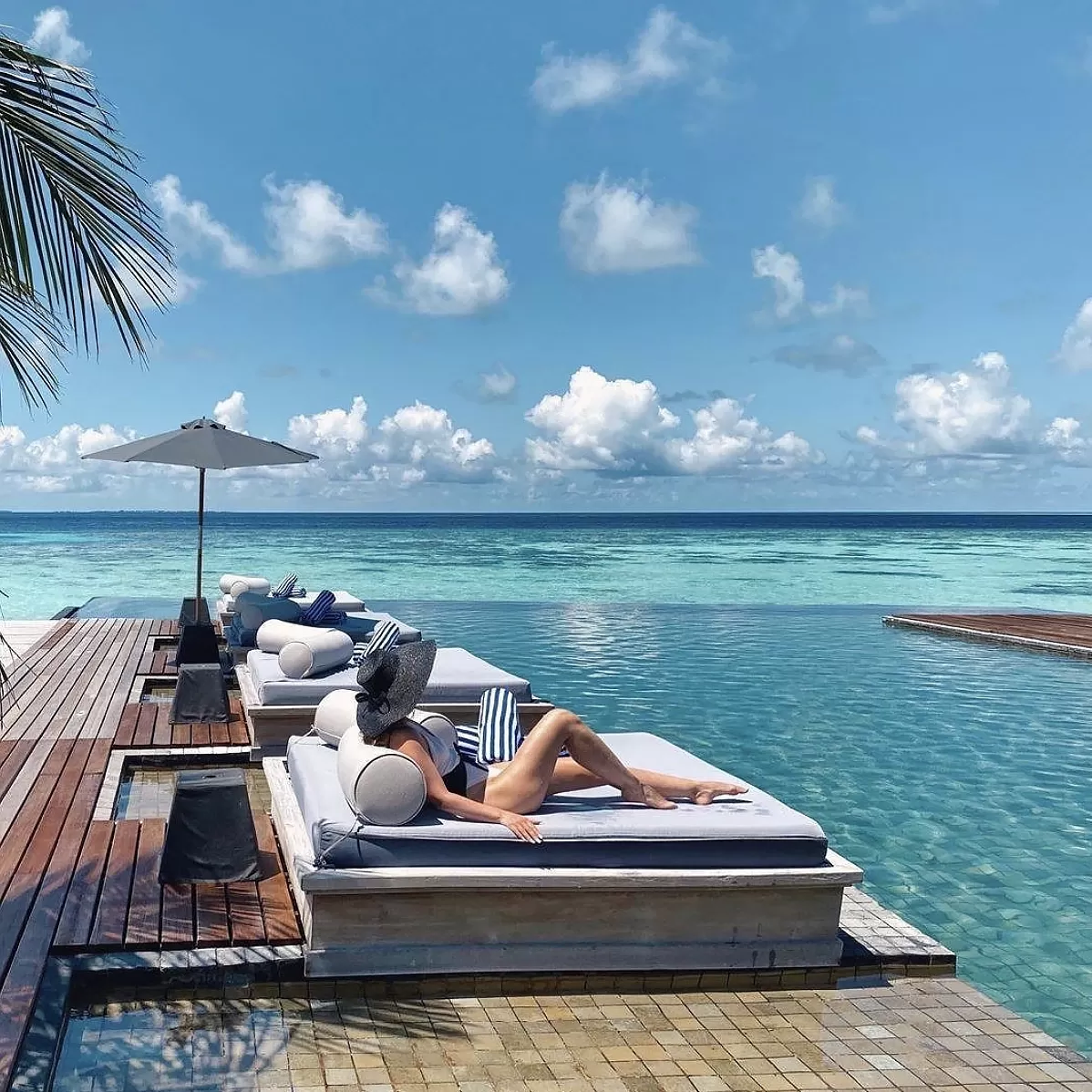 Raffles, Maldives
'Raffles is an oasis for the well-travelled; it's a place where ideas are born, and the place to celebrate, connect and come together.'
-Jeannette Ho
At Quintessentially Experiences, we have observed that creating an emotional connection with guests is crucial to elevated experiences. Raffles refers to 'emotional luxury' – what is this, and how is it translated across the entire Raffles experience?
The idea behind emotional luxury is that we want you to feel at your emotional best. It is designed to be very subtle but there is a lot of science that goes into it. We have a concept of nutrition for pleasure; rituals for serenity, calm and peace; and our entire design philosophy uses Feng Shui to create a feeling of harmony, comfort and safety. Hotels are a transient place; you need to arrive and think 'I feel comfortable and familiar, and I know exactly how this place works for me'.
How does Raffles' approach to guest experience differentiate it from its competitors?
If you look at ultra-luxury hospitality, we can factually say that we are at the top for guest satisfaction – even amongst very good company. Our team members build meaningful relationships with guests and make guests feel like the hero in their own stories; we are the brand most referred to by individual names [on guest reviews] and I think that's very, very special.
We are currently coming out of a period during which people's expectations and perceptions of travel have changed. Do post-pandemic travellers have different priorities than before?
Reconnecting with loved ones has taken top priority; multi-generational family/friends travel has grown a lot for us. The whole area of well-being and regenerative health is also moving forward. Wellness shouldn't just be a great gym at the hotel – how can we help guests to kickstart a healthy routine or to support their regular practice? We create a combination of movement, regeneration and nutrition, and then use digital platforms to provide guests with recipes, training and a mindfulness guide that they can carry with them even when they leave the hotel.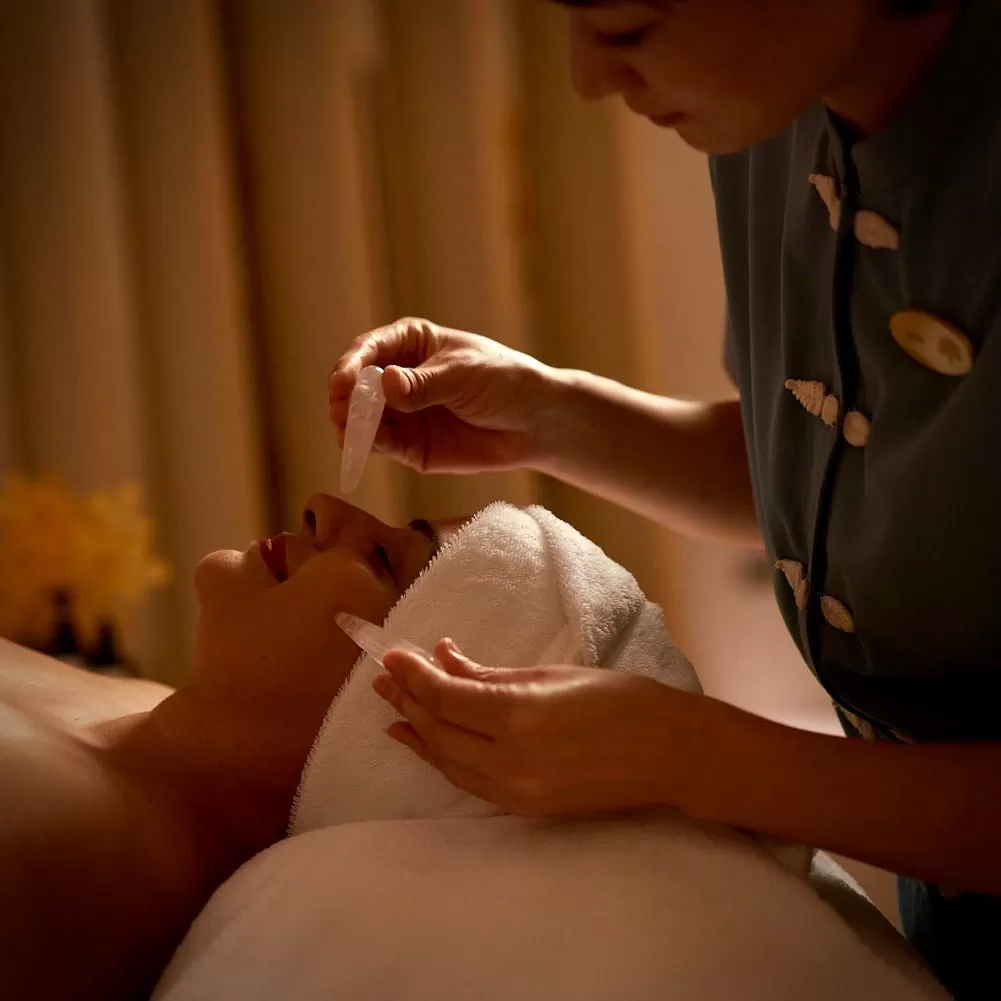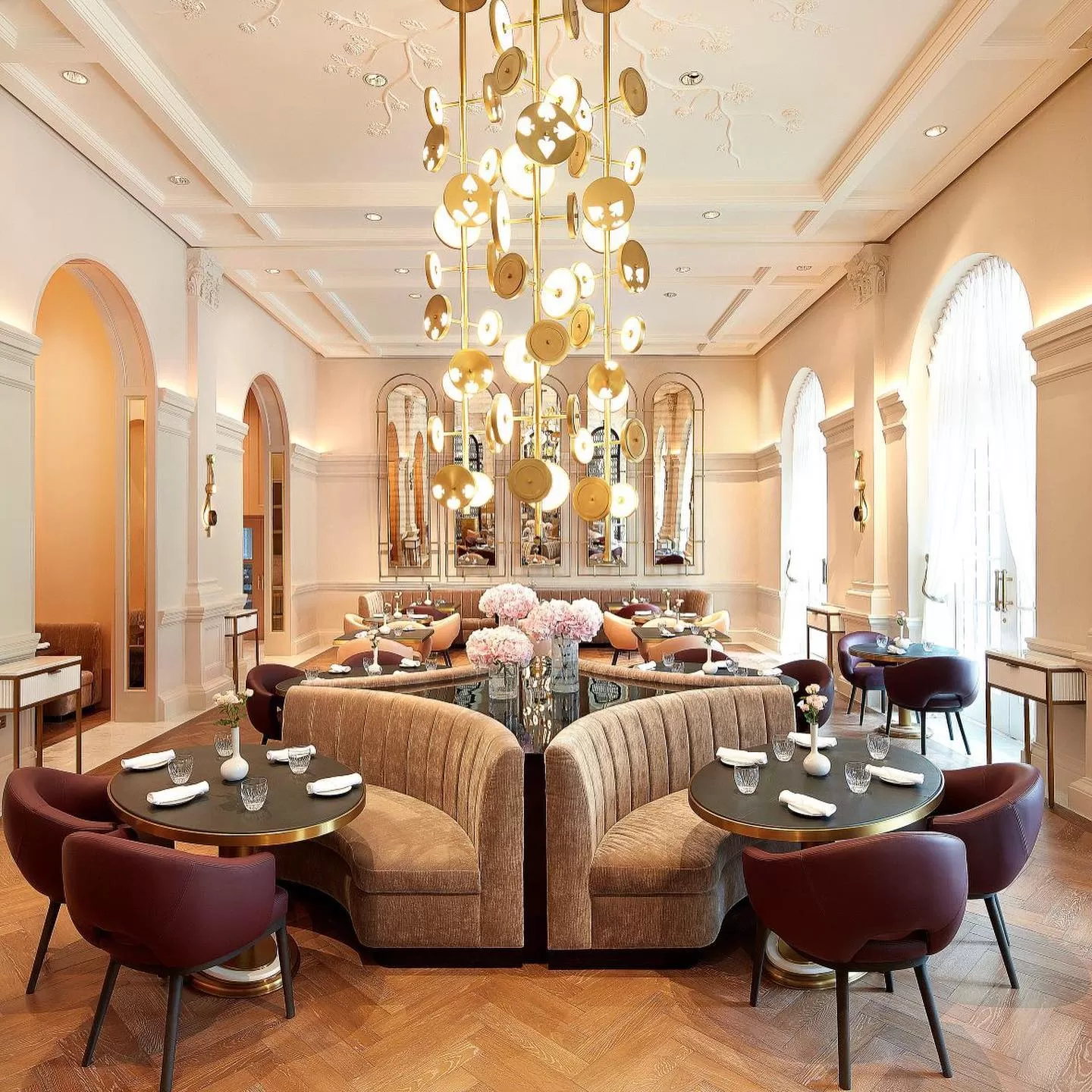 Well-being and regenerative health is also moving forward
What challenges has Raffles identified with current luxury hospitality, and how does it intend to overcome them?
The biggest challenge for the entire industry is talent. We ensure we have a very nurturing culture and keep people with us; for example, we just opened in Doha and so many of our colleagues from Raffles Istanbul, Singapore and Paris were happy to move and take this new adventure with us. We also have to be more creative to bring the right team on board. For example, in Dubai, we were the first to introduce a shortened work week as flexibility is what people require right now.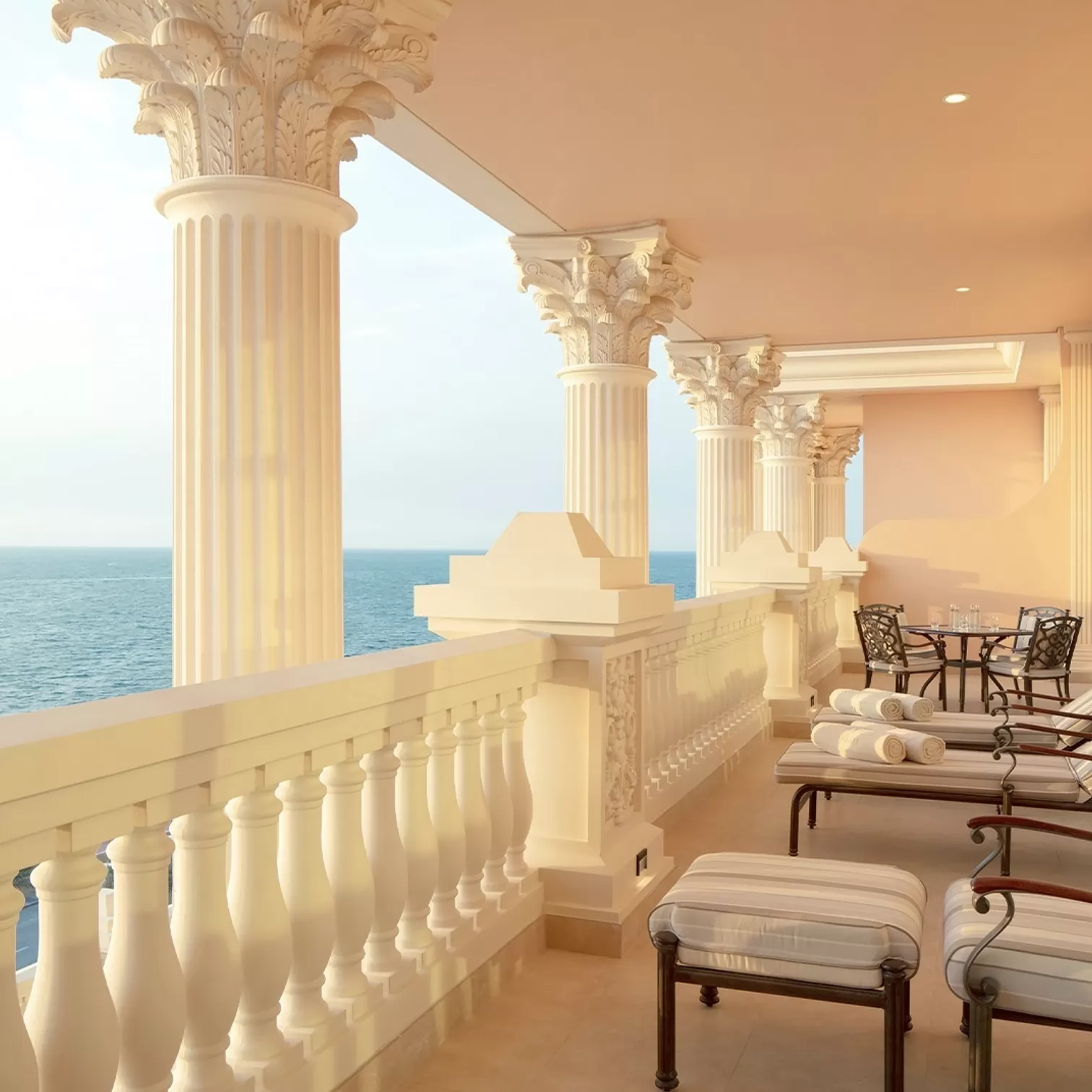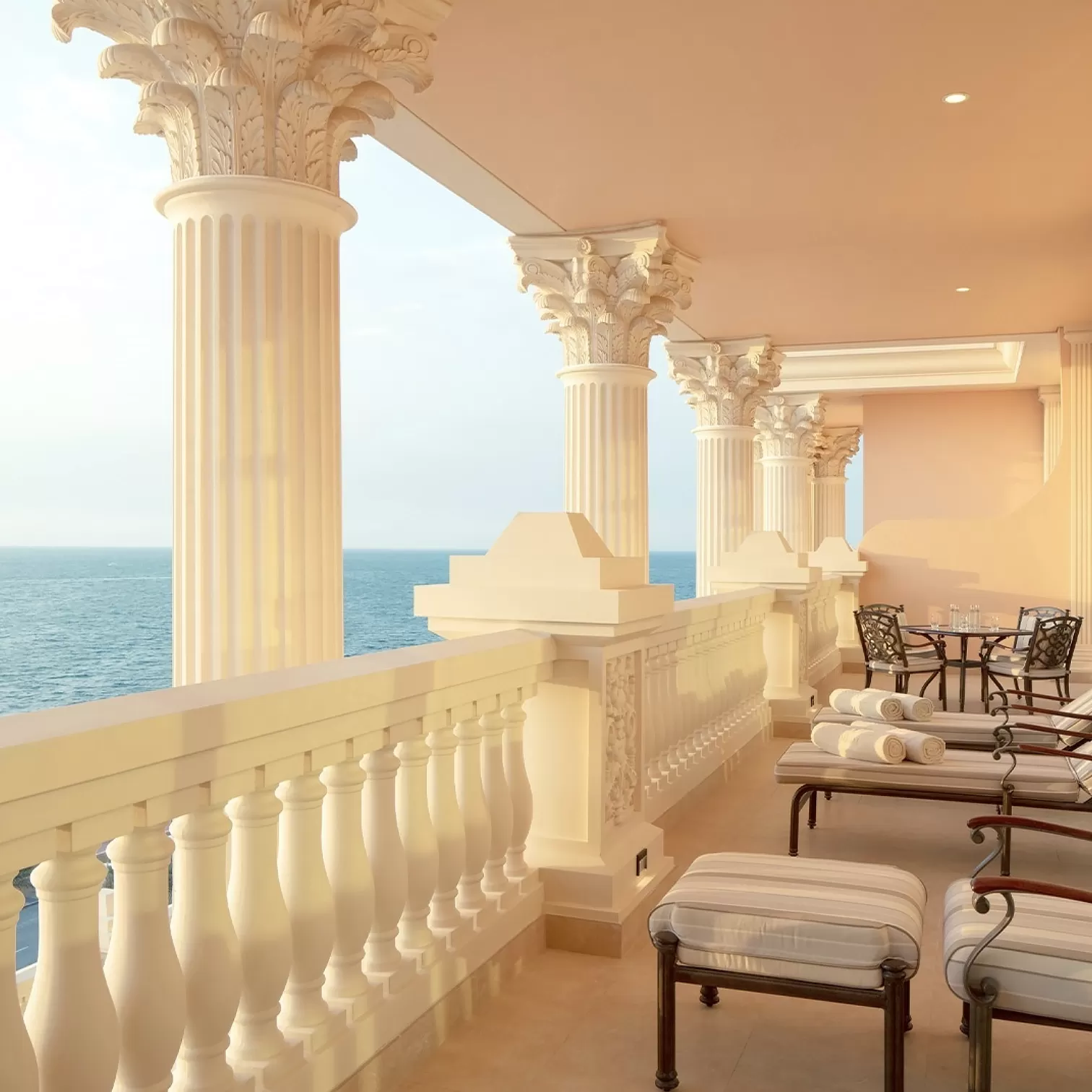 Raffles, Palm Dubai
'Raffles is a brand with history and heritage, but we also lead from the future as we provide a stage to shape and influence the upcoming artistic and cultural landscapes.'
-Jeannette Ho
How can a luxury brand like Raffles remain relevant in 2022 and beyond? What strategies do you utilise?
One of Raffles' strengths is our ability to bring the cultural aspects of a destination to life. We are a brand with history and heritage, but we also lead from the future as we provide a stage to shape and influence the upcoming artistic and cultural landscapes.'. For example, the Raffles patisserie in Warsaw is named after a famous local patisserie where all the authors, writers and artists of earlier days gathered and got their inspiration. We then brought back some of the heritage recipes in a modern way, which made young of Warsaw feel so proud because they could see their heritage and their history [in the hotel].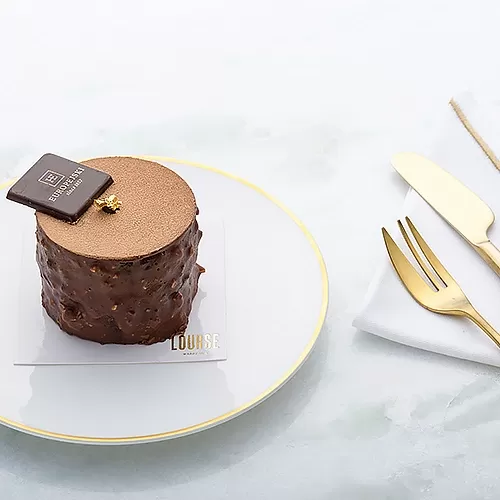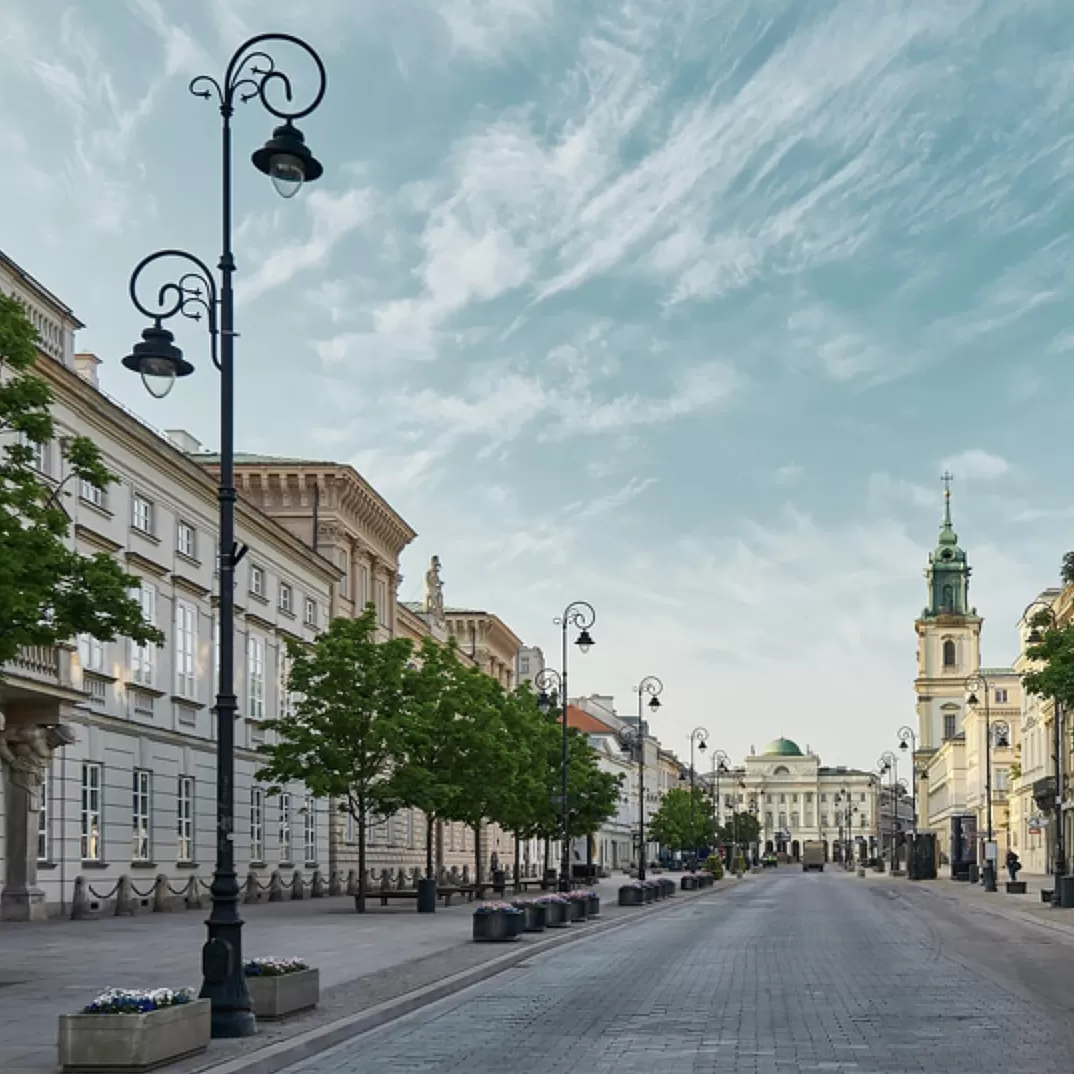 The Raffles patisserie in Warsaw
One of the key insights we have observed at Quintessentially Experiences is that UHNW clients constantly seek the 'new' and undiscovered. As Raffles is a brand with prestigious – but ultimately, known – heritage, how is it responding to and/or meeting this desire?
New knowledge is a luxury for our guests. As an example, Raffles London will be in the Old War Office, which has never been opened to the public before. If these walls could whisper, what would be the conversations? What decisions were made there that have changed history? With Raffles, it's about being able to bring this knowledge to life, creating a 'goosebumps moment', and giving guests something new to be discovered.
We also always look at access to private destination experiences outside of the hotel; we could have access to an artist's studio in Paris where guests could paint with the artist or arrange for them to go to the home of a Persian historian and artefact collector. People love to interact with masters of their craft and feel like they've learned something meaningful; again, we make sure the community is very active with the hotel and again, interpreting heritage in a very modern way.
When considering the future of luxury travel, it's hard not to discuss the metaverse and VR/AR. Whilst it seems unlikely that travellers would ever swap a real-life trip for a virtual holiday, how do you think luxury brands can harness emerging technologies such as this to enhance the customer experience?
I love the idea of using high tech to deliver high touch [experiences]. One of the ways we use it is as a supplement to physical experiences; we apply AR in a meaningful way to tell some of our historical stories – for example, if you hold your phone over one of our pieces of art, it comes to life.
We're also working on platform development. How can we continue to engage with our current guests even when they're not on the property? We observed that the second biggest discretionary spend from our guests is on their homes – including artwork. Physically, we were able to build the brand beyond the hotel stay by introducing guests to artists if they buy a piece of art from an artist associated with Raffles. So, we wondered if we could digitize our art pieces and help guests to start their own virtual collection [in the metaverse] which they can share with their friends.