Connect: Lucy Cleland on living a life in balance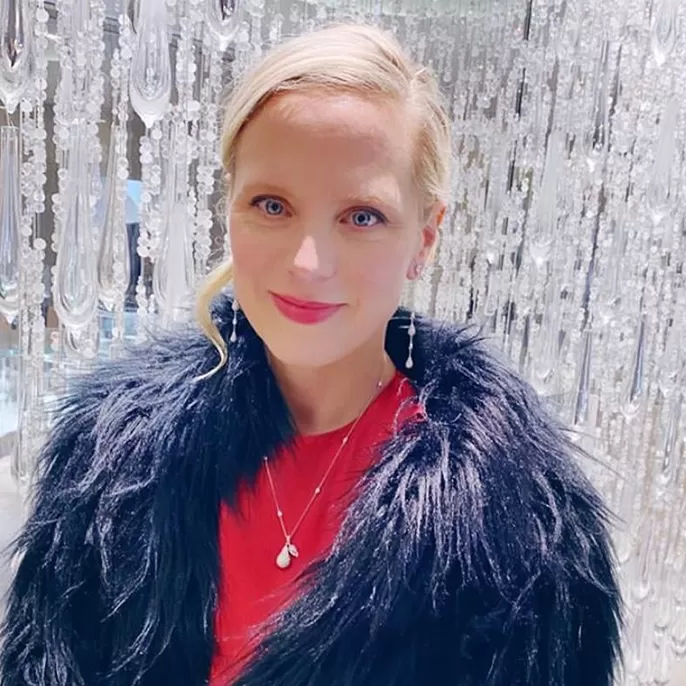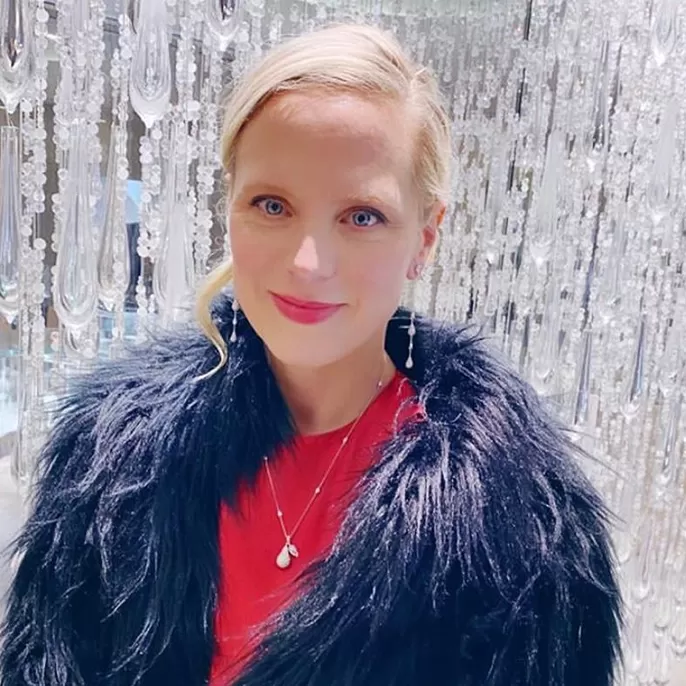 Lucy Cleland
Head of Quintessentially Experiences, Alexandra Wood spoke to Country & Town House's Editorial Director about how luxury brands can inspire clients and customers to make more sustainable choices.
"Luxury is where you choose to spend your time and money. It's not about very expensive things; it's about what makes you feel good. If we can help you make choices that are good for you, then my job is done."
Since founding Country & Town House in 2007, Editor Lucy Cleland has been advocating for 'a life in balance'. Her magazine inspires readers to embrace the best of both the town and the country, including a substantial focus on sustainability. In fact, it was the 2021 issue of Great British Brands – Country & Town House's annual supplement dedicated to celebrating and supporting British excellence – that caught the attention of Head of Quintessentially Experiences, Alexandra Wood. The issue, named Zero, was simultaneously a Bible of luxury brands leading the way in their sustainability efforts, and a defiant challenge to us all to do better.
In the below conversation, Alexandra and Lucy discuss the luxury of balance, the power of print, and how brands can use their platforms to spark lasting change.
Country & Town House's tagline is 'a life in balance' – how would you define this?
For me, it's having the highs and lows of everything and then finding balance. I think that balance is luxury – although the word 'luxury' has become, along with 'sustainability', another form of tainted sales speech. Luxury is where you choose to spend your time and money. It's not about very expensive things; it's about what makes you feel good. If we can help you make choices that are good for you, then my job is done.
Country & Town House caters to a high-end readership, with 25% of all content focused on sustainability. Do you think that sustainability needs to be a part of an experience or product that is trying to position itself as luxury?
It 100% has to be. It's every person's and every company's responsibility to do something in whatever way they can. When you're engaged in the sustainability space, you become very aware of what is and isn't greenwashing and if sustainability figures in other people's lives at all. Everyone has to bring it to the table in whatever way they can; it's how they invite you, the way they transport you, the way they gift you, etcetera. We're on our way to becoming a B-Corp, so once we're in that sphere we will be open to a lot more collaborations, which will hopefully open doors to things that really are life enhancing.
Do you think that people come to Country & Town House because of your interest in sustainability or do you think you have an influence over them that they didn't know they would be subjected to?
The second. Our philosophy is to nudge or change bits of thinking because our audience are good earners and are cultured and educated; we are talking to people who can have proper impact. We're lucky that we're an independent magazine so we can give space to people that advocate for important things, such as climate lawyers, activists, models who have turned into farmers, etc. I know some of our pieces have reached people and something has happened because of it. That's really powerful, and you don't expect that from Country & Town House as it feels like we should just be property and interiors – which are still good topics because the way you live your life and have fun is so important. However, this shouldn't be at the cost of destruction, and it's probably our audience who has contributed to that in the first place. We all have a duty to try and inspire large changes in habits.
How can we convince people that luxury can be sustainability's friend?
Where you spend your money is your power, and it's up to us as consumers to do our due diligence about where our products are coming from, the lifespan of them, the supply chain of the product, the ingredients of it, and so on. This can be as basic as reading the label or choosing a locally produced item; for example, if you want a really expensive nice wool jumper, buying from a brand like Herd – which has its own flock of sheep in the north of England – is a more sustainable action than buying something made from cashmere and produced in China. Our audience do have the money to spend extra on something that has been properly crafted and where someone's been properly paid. Wanting something new isn't necessarily a bad thing, but it's about giving people the tools to make more informed choices, and being more mindful and asking ourselves a few questions before making a purchase.
Country & Town House is both a print and digital title. What is the benefit of print over digital within a luxury publishing space – and do you think that print is set to last?
The importance of print is trust. In a digital space there are, obviously, a lot of eyes, but a magazine can sit and resonate for a long time. It's also not ideal, but a print magazine can be recycled – and we can't forget that digital has a huge footprint, too. We've just signed up to race to zero, which means we are bound to reduce our own carbon output by 50%; we're practicing what we preach.
Finally, have you had any 'pinch me' moments throughout your career?
I was flown out to Portofino, and I was interviewing Emily Blunt for our cover story. We got to watch the shoot at the Belmond Splendido, and I then interviewed Emily, but I forgot to press record… So that was a bad pinch me moment! However, the real joy of a job like this is having access to things. I've got to sit in climate change conferences that have blown my mind and opened my eyes to all sorts of amazing things; it's a huge privilege.